Shooooooot, y'all. It's double doozy doozer day.
Oh my gosh do you remember the old show from 1986 on Nickelodeon called Double Dare?! Where the kids had to run through those cray obstacle courses and they'd get green slime dumped on them! And Marc Summers was the host?! I SOOO-OHOHOH-OH had a crush on Marc. I never got to be on that show and it broke every cell and atom in my heart. Still does.
And ohhhh! Remember You Can't Do That On Television!? They got slime dumped on them too. The '80s really loved slime apparently. Wasn't it when they said, "I don't know" that the slime dumping happened? Or was it water? UGH, they do NOT make TV like that anymore. My entire soul belonged to Alasdair. And I'm now realizing he looks exactly like a Jonas Brother and I'm getting a little barfy inside.
Remember Alanis Morisette was on that show too? I wonder what happened to her.
I'm just kidding.
So today, I DOUBLE DARE you (get it?) to check out this here panini with pears and brie and pesto inside. And guess what the bread is. Just guess. Okay I'll tell you – pizza dough!
RIGHT? AW KNOW. Here's that recipe fer ya.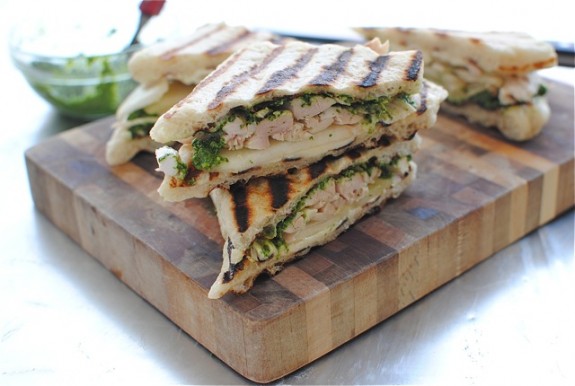 Okay so it was when the kids SAID "water" that the water got dumped on them. And when they said "I don't know" THAT'S when the green slime dumpage unfolded. That's some serious fun right there, you guys.
I don't know (GET IT!?) how you could not go today without diving into this avocado-citrus salad raht har.
Recipe, pour toi.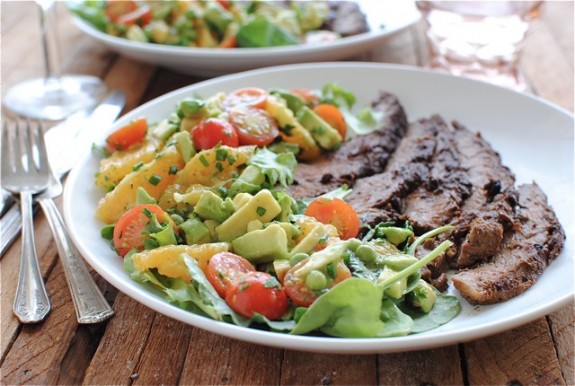 I'm going to go drink some water now. OH CRAP.