Don't even think about turning on that oven!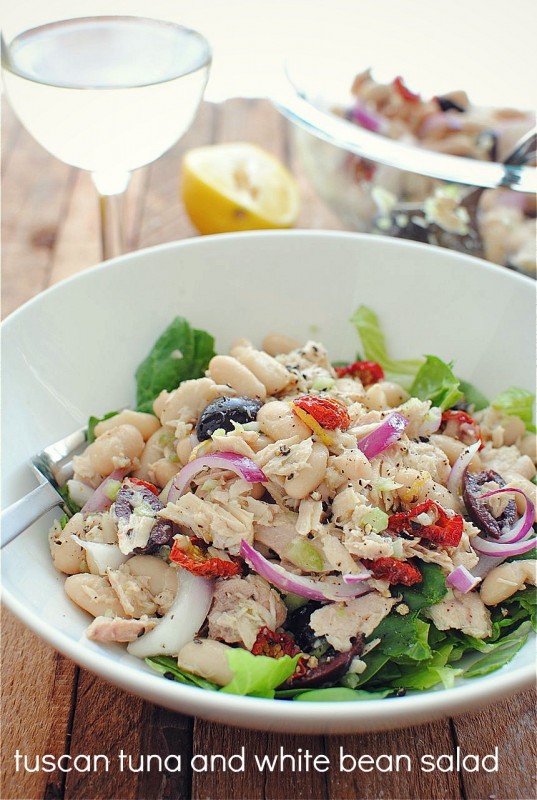 That was my super nauseating announcer-y voice, could you tell? Did you just get the urge to throw your laptop in front of a semi-truck and set yourself on fire? It worked!
Speaking of fire, I just got my new glasses in yesterday and they are booooooss. However, they keep falling off my face. Why do glasses places never measure the distance between the bridge of your nose to the space behind your ear? That's, um, ONLY HOW THEY STAY ON YOUR HEAD. Like, I'll sit down on the couch to watch the TVs and I'll lean my head back and the temple ends are so long the couch bangs them and they fly off and smash the TV screen and break it into a million pieces.
And the thing IS, they totally felt fine in the store. I didn't notice that the temples were 25 feet long and karate chopping the customers in line behind me. My head must be weird and abnormally small. Like Ryan Seacrest's.
Speaking of Ryan Seacrest, I just love olives. Briney, salty Kalamata olives. I always forget about them in my fridge because the little jar is behind an obnoxiously huge thing of sriracha sauce, and the poor babies never get any love. Not until this salad. I feel like they just give this Tuscan-y business that extra little acidic kick in the pants.
I also feel like the bigger issue at hand is calling olives BABIES.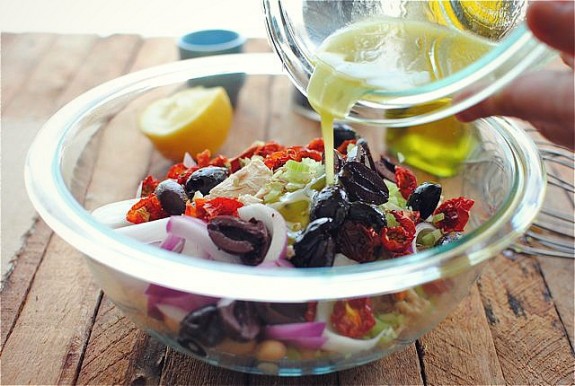 Speaking of pants, did you notice what is sprinkled in this here tuna and white bean salad? See anything, oh. . . red? Shriveled up? Dehyyydr…YEP. Shoooot, y'all. I delivruh.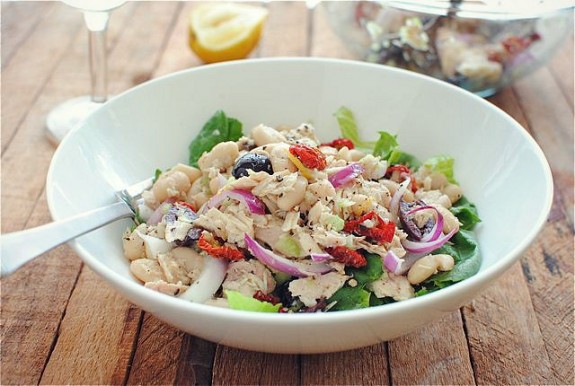 So this is the deal. We got crunch, we got creamy, we got rustic, we got tart, we got zing, we got fresh, we got zest, we got sauce. Well, it's more like a dressing, but I've rediscovered my love for G. Love and Special Sauce and I'm feeling rather kittenish. You know he kissed me once. But that's a story for another day.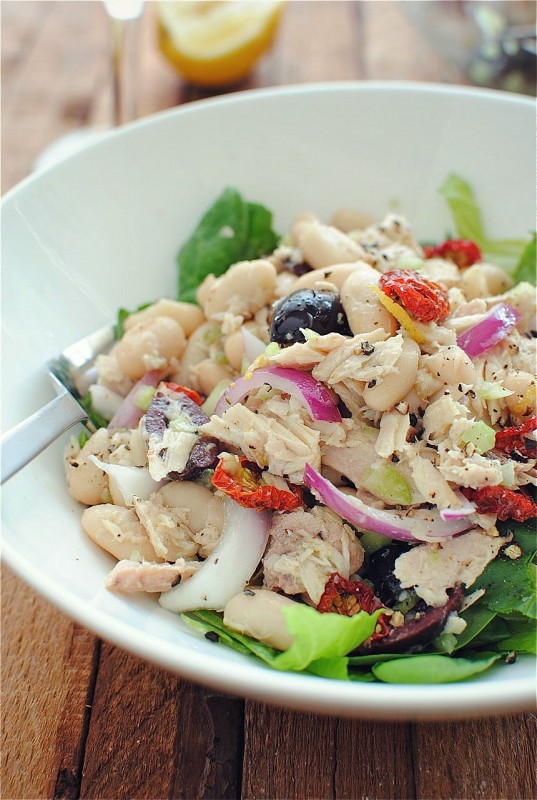 And you didn't even turn on that oven!
Tuscan Tuna and White Bean Salad:
What it took for 2:
* 1 can albacore tuna (drained)
* 1 (14.5 oz) can cannellini beans, drained and rinsed
* 2-4 cups mixed greens (I used spinach and romaine)
* 1 stalk celery, finely diced
* 1/4 red onion, finely sliced
* 1/2 cup dehydrated tomatoes
* 1/4 cup (or more if you love olives) kalamata olives, halved
* 1/4 cup extra-virgin olive oil
* 1 lemon (2 Tbs. lemon juice and 1 Tbs. zest)
* coarse salt and freshly ground pepper
In a large bowl, combine the tuna, beans, onions, celery, olives, tomatoes and lemon zest.
In another smaller bowl, whisk together the olive oil and lemon juice. Throw a pinch of salt and pepper in there.
Pour the dressing over the salad ingredients. Toss to combine.
Serve over a bed of mixed greens, with extra lemon on the side. That's it! You're gonna luuuv it.