How annoying am I about to be. I have TROIS BILLION THINGS to show you.
But before we go on, I have some good news to share. I got my glasses fixed! And, I'm utterly perplexed at how they managed to make this happen. I go in, I hand my glasses over to the lady, we exchange the obligatory, "oh don't look at me I don't have makeup on oh I don't either are you kidding me you look gorgeous no YOU look gorgeous you don't even need makeup plus it's summer it will just slide right off your head" opening that we women feel we need to do for some weird reason. THEN, she takes my glasses with 35-feet long temples and disappears behind a large brown velvet curtain in the back of the room.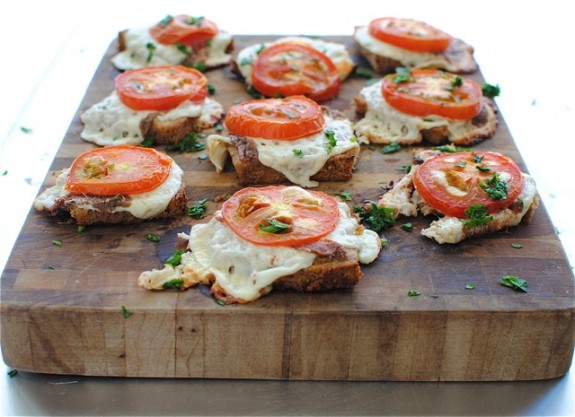 And it's dead silent. For a good seven minutes. Not a peep. I dunno, shouldn't sparks fly or something? Explosions sound? Semi-trucks overturn? Bridges collapse? ANYTHING? And then she walks out with my glasses, and they're perfect.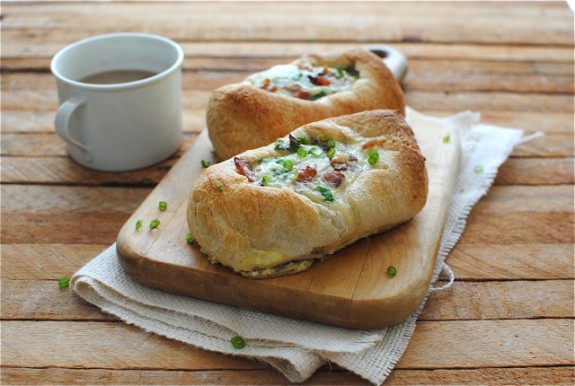 I mean, the temples are so bent downwards now that they kind of look like they're owned by a 3rd grader, but whatevs. They don't fall off my face. VICTORY.
You're so bored right now.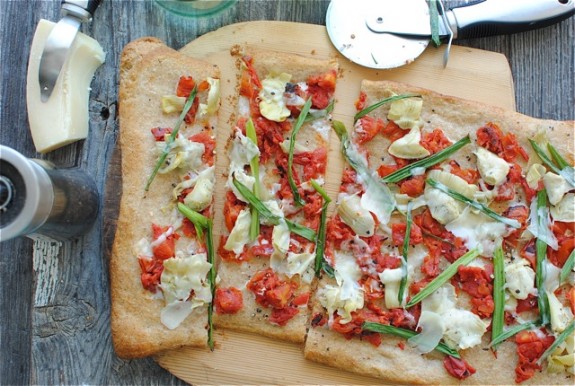 I will say this though, at one point I snickered to the lady behind the desk, "Pay no attention to the woman behind the curtain." and she looked at me like she wanted a grenade to explode in my eyeballs.
Linkage!
For the Cheesy Canapés action.
For the Baked Egg Boats that float. They don't float.
Aaand for the Rustic Savory Slab Pie  for your pie hole.
…see what I did there?