I gotsta one more salad fer ya! This one is super fresh, super vegetarian, super pretty and super FRESH. Like the fresh prince of Bel Air.
THEY JUST DON'T MAKE TV LIKE THAT ANYMORE.
I'm keeping this short because the cabinet guy is here finishing the SUPER FRESH trim on the cabinets. And he's installing the toe kick.
Oh! Name this movie: "Toe pick!"
THEY JUST DON'T MAKE MOVIES LIKE THAT ANYMORE.
Okay I just spilled my coffee on the cabinet guy's hair and he doesn't seem too thrilled. Gotta go.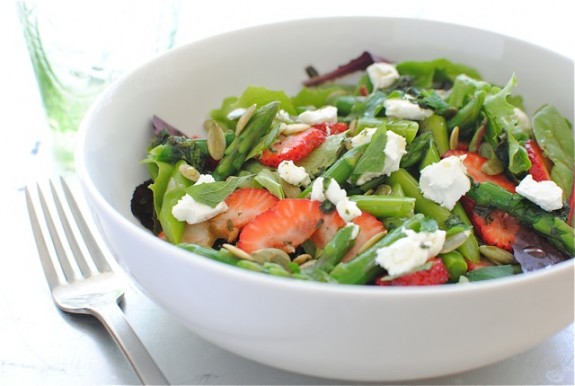 SUPER FRESH recipe and SUPER FRESH story right here!
*Stay tuned for some home reno videos next week. I have some rad to the bone things in store for you. I'm gonna wear a TOOL BELT.*