"I know there's pain. WHY DO YOU LOCK yourself up in these chains?" (these chains.)
Yep. I finally watched Bridesmaids last night. You guys, I'm still coming to terms with the unbelievable fact that my agent didn't contact me for an audition.
a) Kristin Wiig is my sista-from-anotha-motha.
*SPOILER ALERT*
b) The bestest and most talented trio from the 90s made a special appearance FOR ME right at the end – WILSON PHILLIPS. I can't even type it without trembling.
I like to imagine that the producers and writers for the movie were sitting around a large table with notebooks and expensive coffee, and one dude with Buddy Holly glasses and a receding (but cool) hairline looks at another dude with Buddy Holly glasses and a receding (yet hip) hairline and says, "IDEA. Oh man is this gonna be so pimp. We need to have Wilson Phillips sing at the wedding! Bev would FA-REAK OUT." And the decision was made. For me. Just like that. That's the way it went down, in my soul.
I mean, just look at my pure, undeniable joy. While we're looking at this picture, what is up with my jeans? I stuck them down in my boots earlier in the day and they're like spilling out now. This is what Wilson Phillips does to me. Happiness just spills out me, like jeans out of boots.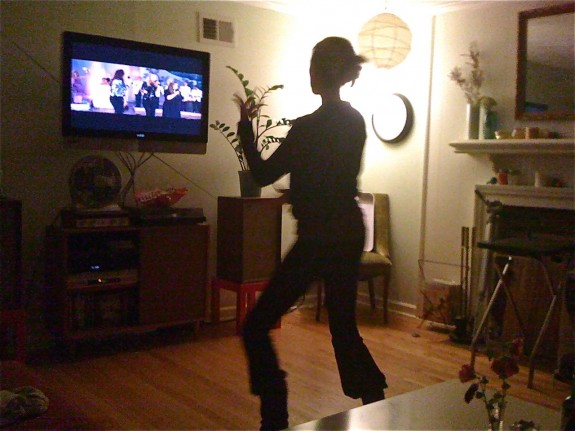 You should also know that I'm in a Wilson Phillips tribute band with my friend Lisa. Sure it's imaginary and sure it's just on Twitter or whatever. But you guys, we're HUGE in Japan. Book your tickets now. We wear velvet. True story.
I'm going to watch the movie three more times now.
"….No one can change your life except for you, Don't EVER LET ANYONE STEP ALL OVER YO-OU. Just open your heart and your mi-iind….hmmmm….is it really fa-aair to FEEL this way insi-iiide?"
Sing it, girls. Sing it.
(p.s. Oh yeah, and I cooked dinner.)

Spicy Tofu Steaks Over Bok Choy: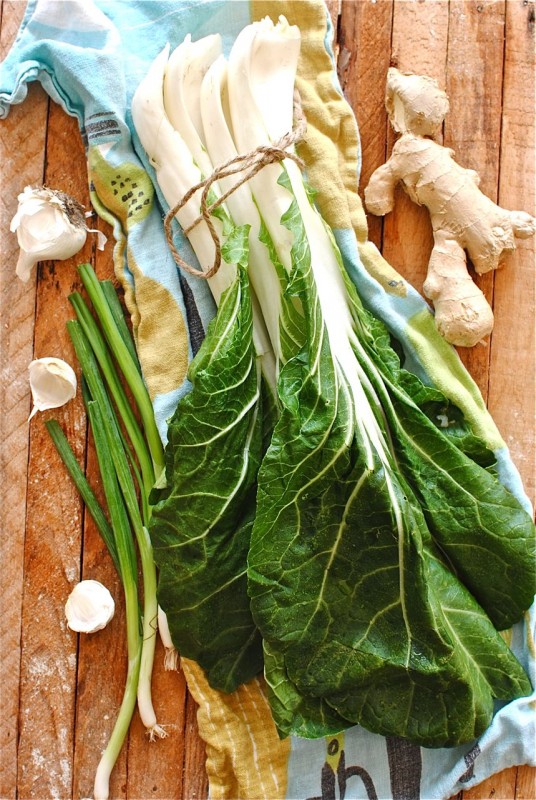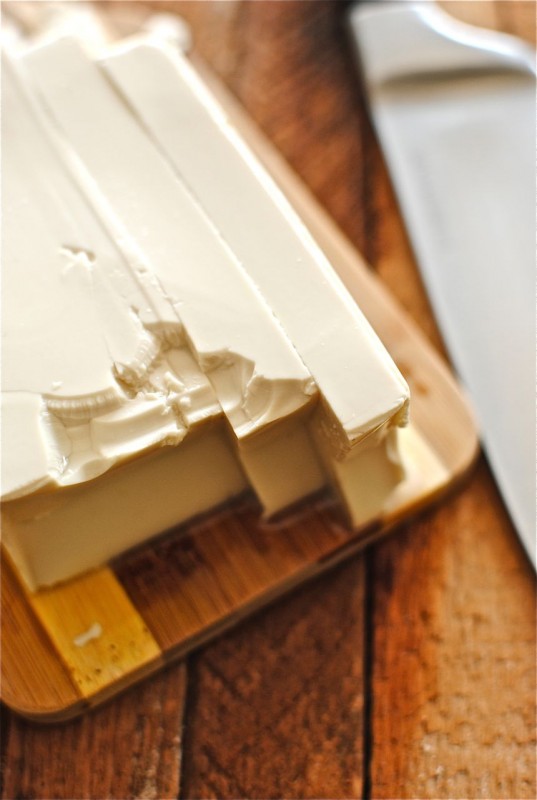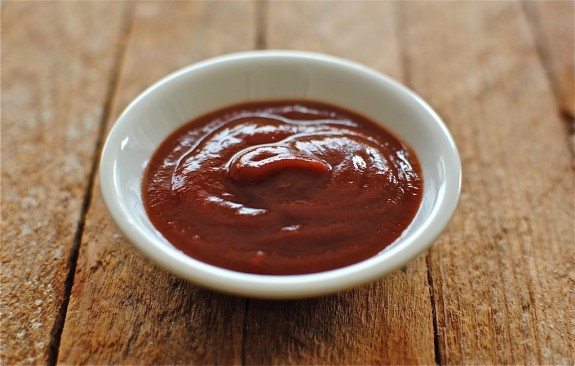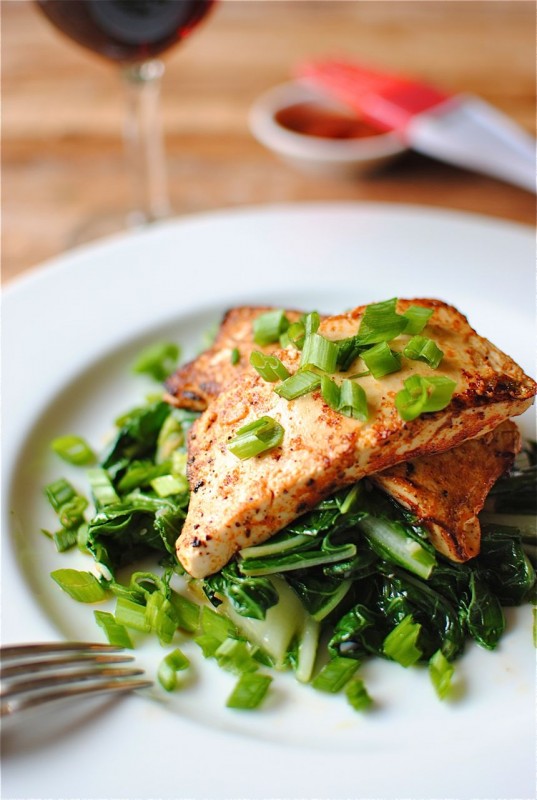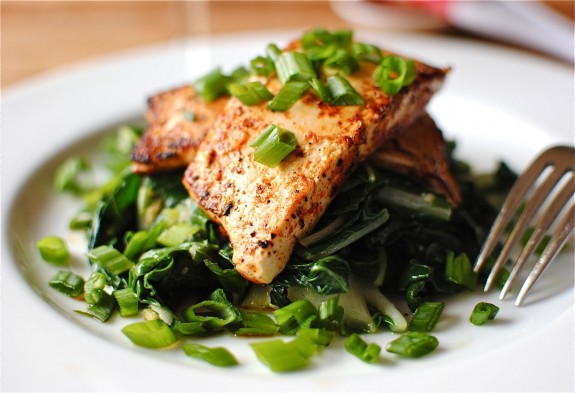 What it took for 2:
* 2 Tbs. extra virgin olive oil
* 2 cloves garlic, minced
* 1 Tbs. freshly minced ginger root
* 3 scallions, thinly sliced (whites and greens separated)
* 1 bunch bok choy, ends trimmed and cut into 2-inch ribbons
* 1 block extra-firm tofu, cut into 1/2-inch slices
* 2 Tbs. sriracha sauce
* 2 Tbs. soy sauce
* pinch of coarse salt and freshly ground pepper
* 1 tsp sambal oelek (optional)
Heat the oil in a medium sauce pan. Add the garlic, ginger and scallion whites; bloom 1 minute.
Add the bok choy, a pinch of salt and pepper and saute for 3 to 5 minutes, until wilted. Remove from pan and set aside.
Brush the sriracha sauce over both sides of the tofu slices.
Add a wee bit more oil if needed and add the tofu slices to the pan. Sear on each side for 3 minutes, until browned and firm.
Serve the tofu slices over a bed of wilted bok choy and garnish with a drizzle of soy sauce, scallion greens and a dollop of samal oelek if you like it EXTRA hot.
Uh huh.