Did you know it's a full moon today?
Have you fallen down 13 times, worn your bra on the outside of your shirt and kissed your boss? That's why. You shan't be blamed.
Actually, if we play our cards right, this whole full moon thing could really be on our side. We could play Follow The Imaginary Ghost Leader on our morning run. We could stick our body out of the sunroof of our parked car and sing Britney's "Toxic" to the garage. And we could crimp our hair and rock some acid wash jorts. And sandals, WITH SOCKS.
It's a full moon. We can't help it.
Do you believe in the effects of the full moon? Or the rivers, tides and stars?
I WILL say that my dog has been growling at a cobweb on the rim of a houseplant for 4 hours straight. I think I believe it, you guys.
Full moon or not, your inner loon will make an appearance with one bite of this dish I'm sharing with you.
Heck dudes, you might even howl at the moon.
Orzo with Corn, Zucchini and Spicy Sausages: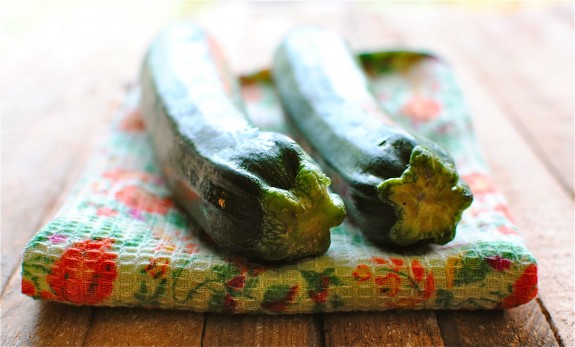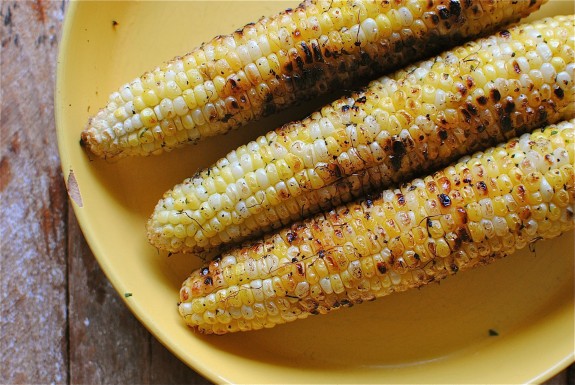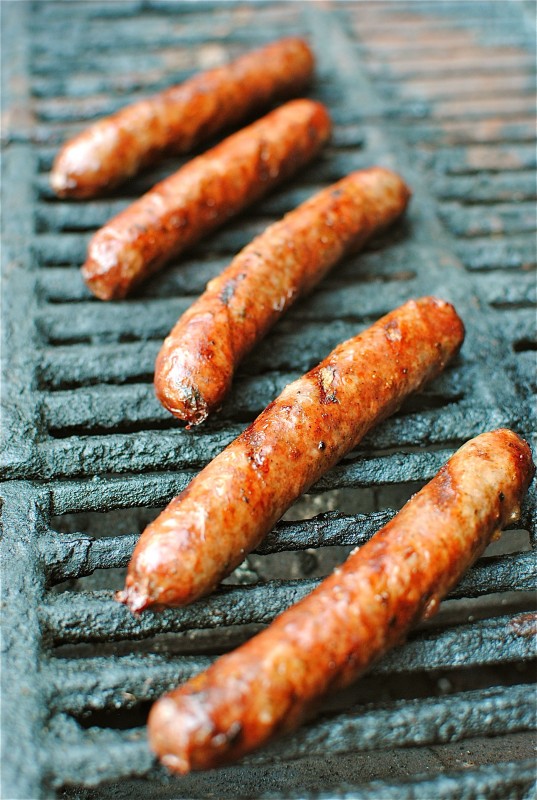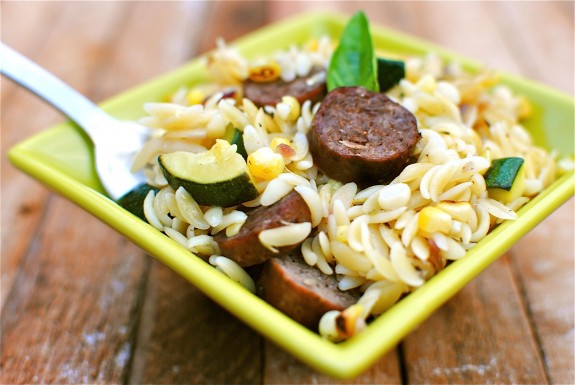 What it took for 2:
* 2 zucchini, diced
* 3 ears corn
* 3 bison sausages
* 1/2 pound orzo
* 2 small jalapenos, minced
* 3 small red onions, minced
* 3 cloves garlic, minced
* 2 Tbs. herbed butter
* 2 Tbs. extra-virgin olive oil
* juice from 1 lemon
* 1 tsp coarse salt
* 1 tsp freshly ground pepper
* fresh basil, for garnish
Shuck the corn and brush it with the butter. Grill until nicely charred on all sides. Grill the sausages as well on medium heat until plump and charred, about 15 minutes. Bring indoors and slice sausages into 1/2-inch pieces. Cut the grilled corn off the cobs.
Heat the oil in a medium skillet over medium-high. Add the onions and jalapenos and saute until they start to soften, 3 minutes. Add the garlic and saute 1 more minute.
Add the zucchini and season with salt and pepper. Saute about 4 minutes.
Add the corn and sausages and stir to combine. Taste. More salt?
Squeeze in the lemon juice, toss again.
Garnish with basil and dig in!