A few Christmases ago my sister-in-law, Carolyn gave me a subscription to Fine Cooking magazine. I remember getting so excited that I choked on my eggnog and had to hold on to Aaron for support. Since then, I've been completely and unadulteratedly obsessed with the magazine.
Carolyn shares the obsession.
Every time I visit her in Fayetteville, I immediately sit down at her kitchen table and flip through the stack of magazines and ask, "Have you made this beef fish yet? What about this one with the seared shrimp? Have you made THIS YET? Good grief, you haaaaave to!"
Every time she visits me in KC, she immediately sits down on my sofa and flips through the coffee table stack and asks, "Have you made this chicken dish yet? You'll freak out. What about this fish soup? NO? Seriously, do it now!"
This tradition makes my soul dance a little.
This summer she's been r-a-v-i-n-g about this certain seared chicken dish with a pepper and tomato ragout. She was foaming at the mouth, you guys. I had to take her seriously, for the sake of my safety.
I finally got around to making it last night. The bottom of my heart begs you to drop what you're doing and make this happen in your life. The bottom of Aaron's heart begs the same of you.
And by the way, one day she's going to be a famous cheese farmer and you'll read about her in Fine Cooking and you'll say, "Omg, I remember when Bev posted about her on her blog!"
I'm just preparing you now.
Chicken Sear with Bell Pepper Ragout:
(recipe from Fine Cooking)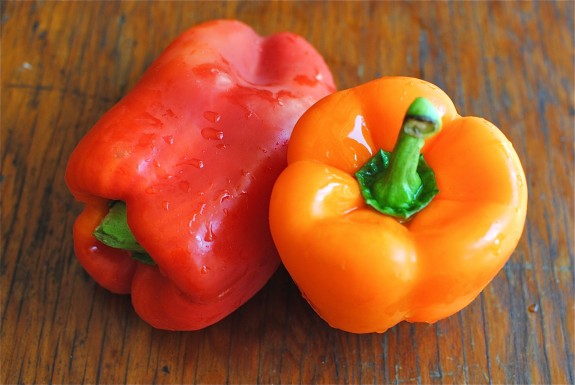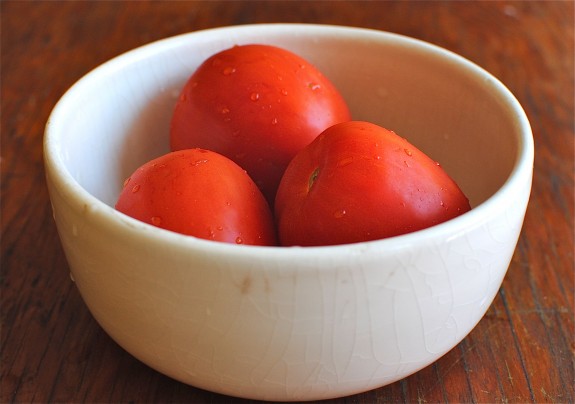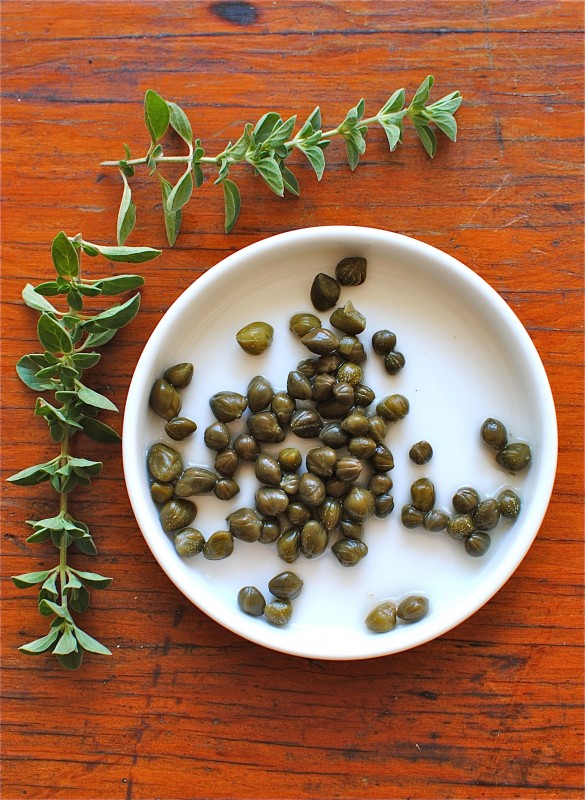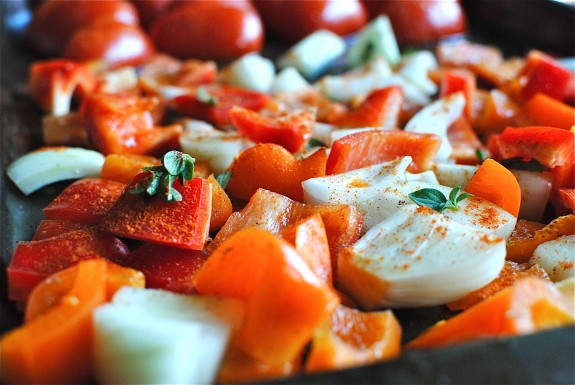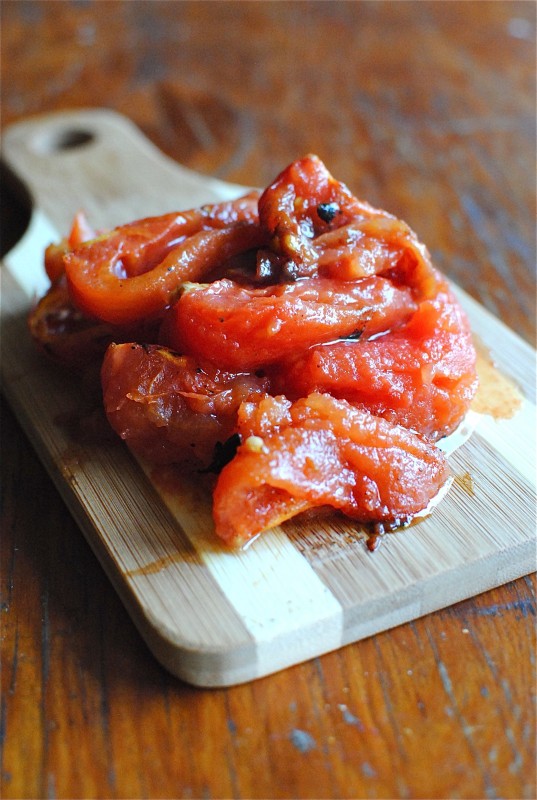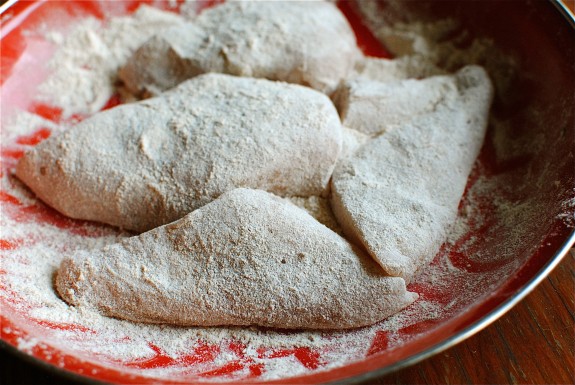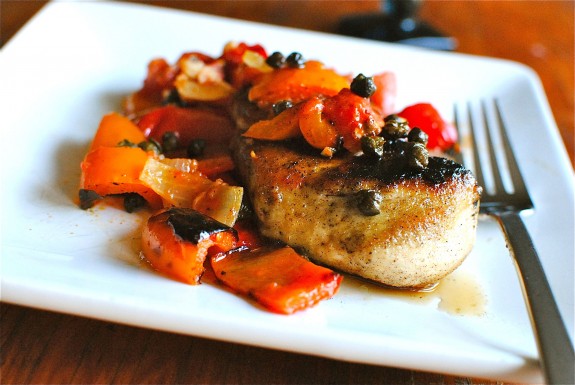 What it took for 2:
* 1 orange bell pepper, cut into a medium dice
* 1 red bell pepper, cut into a medium dice
* 1/2 medium yellow onion, cut into a medium dice
* 3 roma tomatoes, quartered and seeded
* 2 garlic cloves, pressed with 1 tsp of salt into a paste
* 1 tsp cayenne pepper
* 2 chicken breasts, cut in half
* 1/2 cup all-purpose flour
* 2 sprigs oregano
* 2 Tbs. capers
* 1/2 cup extra virgin olive oil
* pinch of coarse salt and freshly ground pepper
Heat the broiler to high, and position the rack 6 inches below it.
On a rimmed baking sheet, place the tomatoes on one end, cut side down. Place the peppers and onions on the other side. Drizzle everything with 3 Tbs. oil and sprinkle with the cayenne, a pinch of salt and pepper.
Broil for 7 minutes. Flip the tomatoes, toss the peppers and broil 5 more minutes.
Using tongs, remove the skins from the tomatoes. Move to a cutting board and give them a rough chop. Put the peppers and onions in a bowl and add the garlic paste. Then toss in the tomatoes and combine. Set aside.
Pour the flour in a shallow dish. Season the chicken on both sides with salt and pepper, then dredge through the flour.
Heat the remaining oil in a medium skillet over medium-high. Cook the chicken breasts until seared and cooked through, 6 minutes per side. Remove from pan.
Lastly, add the capers to the skillet and cook maybe 2 minutes, until they start to dance in the pan and crisp up.
Serve chicken with ragout and top with capers.
You're gonna flip your lid.