We're back! I'm back! You're back! Back back back! Let's talk about book book books! (ha)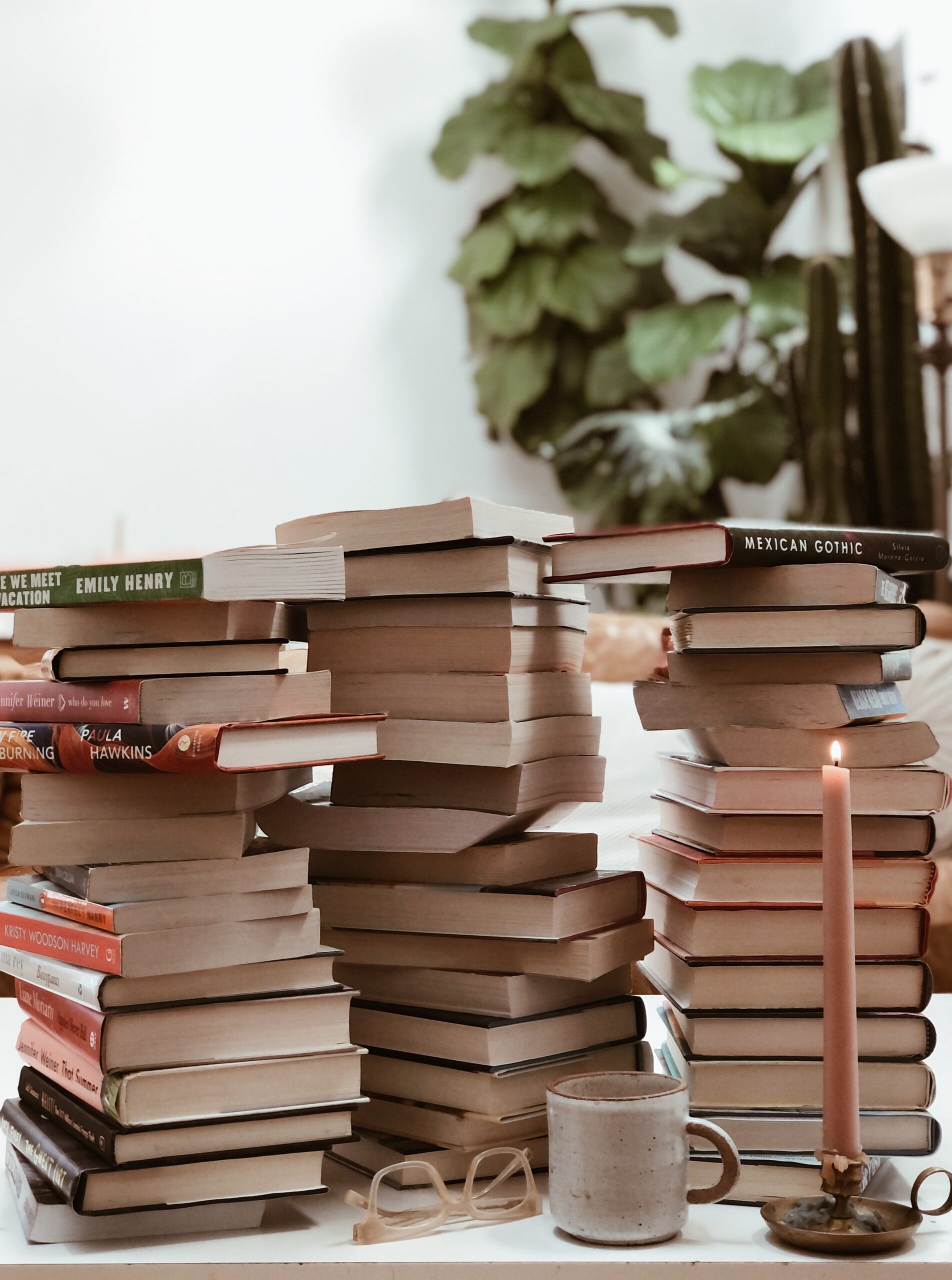 Fifty. Fifty novels. I made my goal in the NICK of time on December 31st at 11am. (Not pm, you know I'm a snooze parade by 9.)
Without a doubt, 2021 was a spectacular year of reads. Some better than others. Some epic, some meh, some that just hit the spot (re: Elin). And I'mon break it AWL down for ya. This is the list of books I read this year (BTW, here's my Goodreads in case you need yet another thing in your life. <you do>.), but not in this exact order. The list is backwards, but only in chunks. The chunks are correct, but the order is reverse.
Never mind.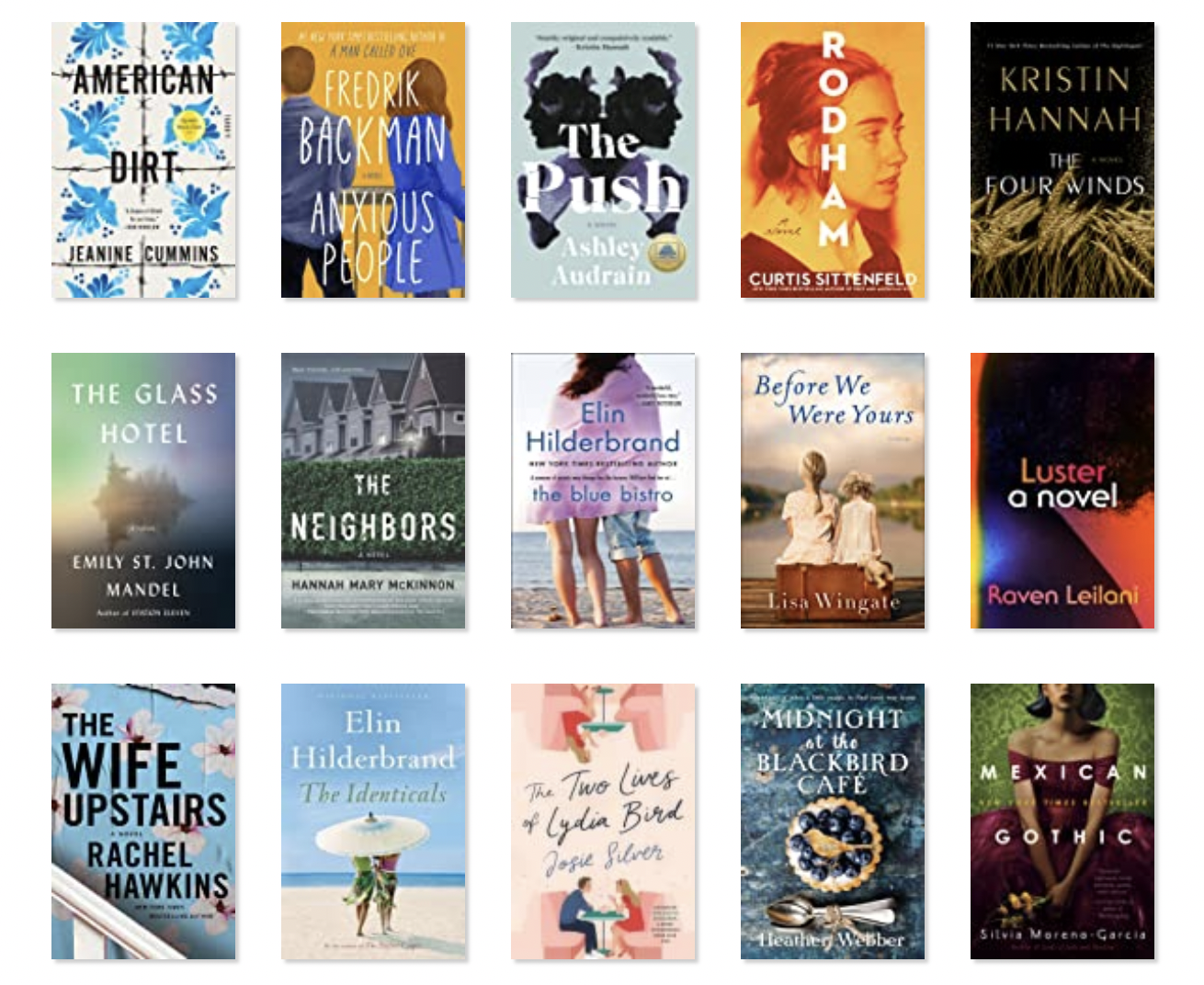 The best of this round? Let's see if I can even do this:
Okay, if I had to pick five, it would BE – Mexican Gothic (so trippy), Blackbird Café (you'll want pie), Before We Were Yours (incredibly gripping), The Blue Bistro (classic Elin), The Four Winds (epic Hannah), The Push (that last line!), and American Dirt (just unbelievable).
And that was seven. See I already can't narrow down.
The others didn't suck at all (like Rodham was fantastic, and The Wife Upstairs was GREAT). Basically add them all to your list this year.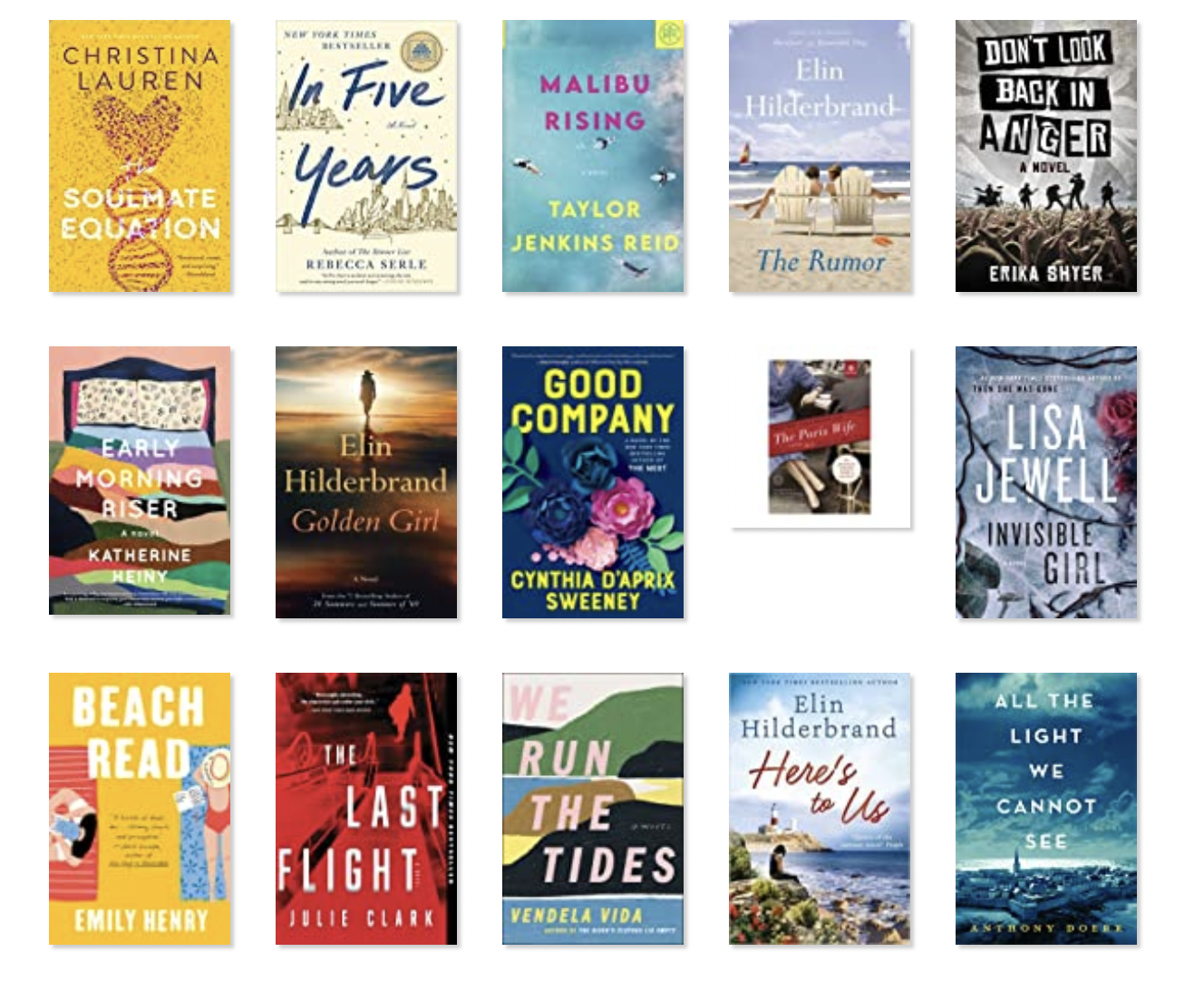 Okay the warmer months! I'm going to attempt a top five to seven again. Let's see.
For SURE All the Light We Cannot See, We Run the Ti– actually this is going to be impossible. I'm reading all these titles and remembering just how much I obsessed over everything. Matter of fact during this era I remember Ashlee texting me, "Damn we're reading some seriously good stuff right now." She wasn't wrong.
Okay, top three, if I can:: Golden Girl, In Five Years, and Early Morning Riser. And The Rumor.
Scratch that, add them all. Add them all right now.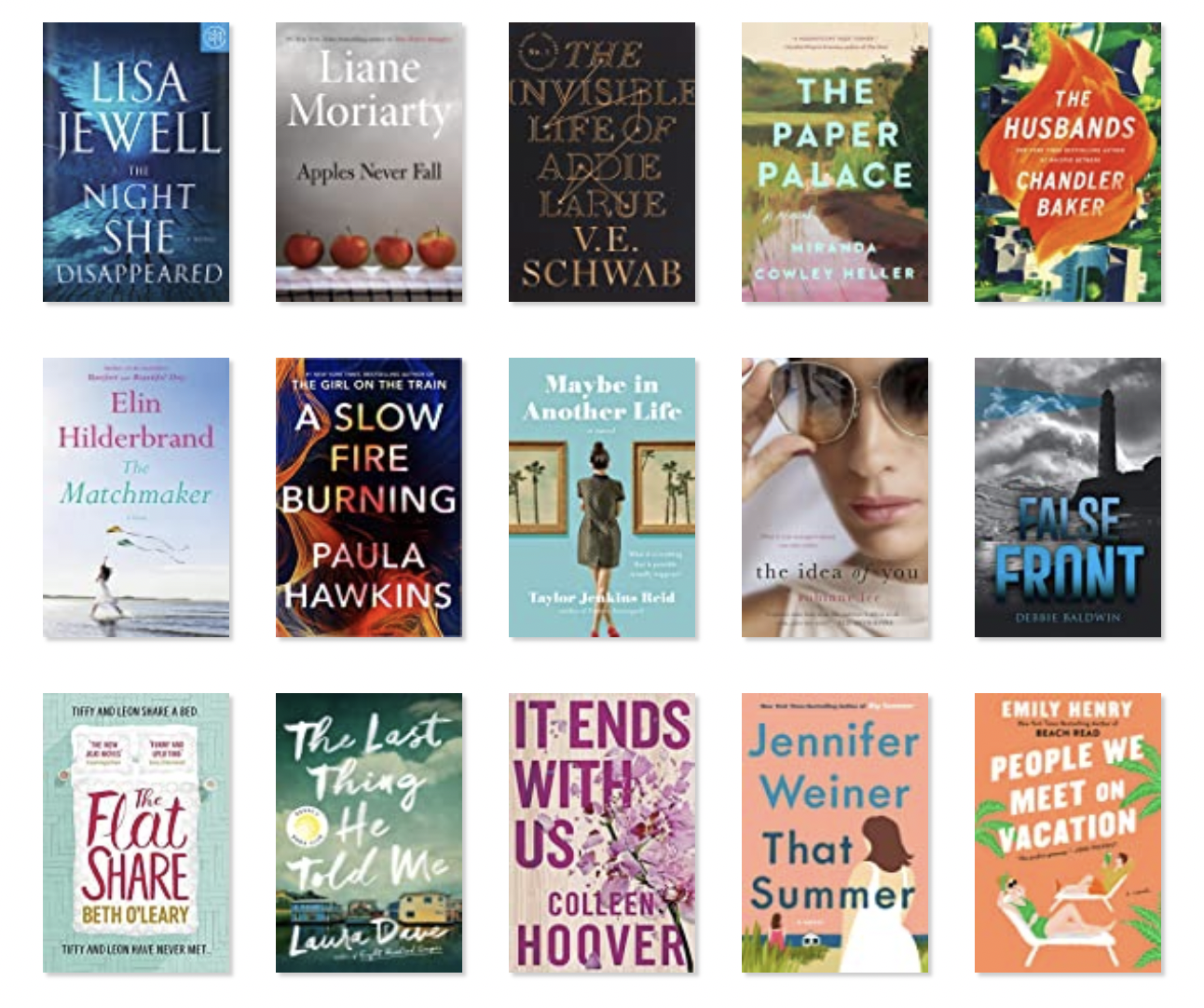 Ahhhh into our fall reads!
Okay, top five, if it's possible. It Ends With Us (I cried), A Slow Fire Burning (so good!), The Paper Palace (gonna land in the top ten of the year), The Husbands (eeeee!), and Apples Never Fall (you know I love family dynamics.)
But listen, they're all fantastic. Just add them. Now.

And then holiday! Well, and My Lovely Wife. It's the way the list looked, okay?
I DID love My Lovely Wife. (think: Dexter meets You – crazy.)
My favorite of holiday had to be The Christmas Bookshop. Now listen, I'm a firm believer that Christmas books are allowed to be sugary, fuzzy, cheesy, all the Hallmark. But The Christmas Bookshop had a little more to it, so it won. But all of them are perfect for December reads! The Santa Suit came in second.
And now you want a top ten, I knew it.
Okay, my TOP MAYBE TEN, in no particular order. I think.
Midnight at the Blackbird Café
(but like, ALL of Elin Hilderbrand is next in line. All of them. No question. Don't try and argue with me.)
(Wait, the Paris Wife was magnificent, too! And of course both Lisa Jewell books. I'm zero help, is what I'm saying.)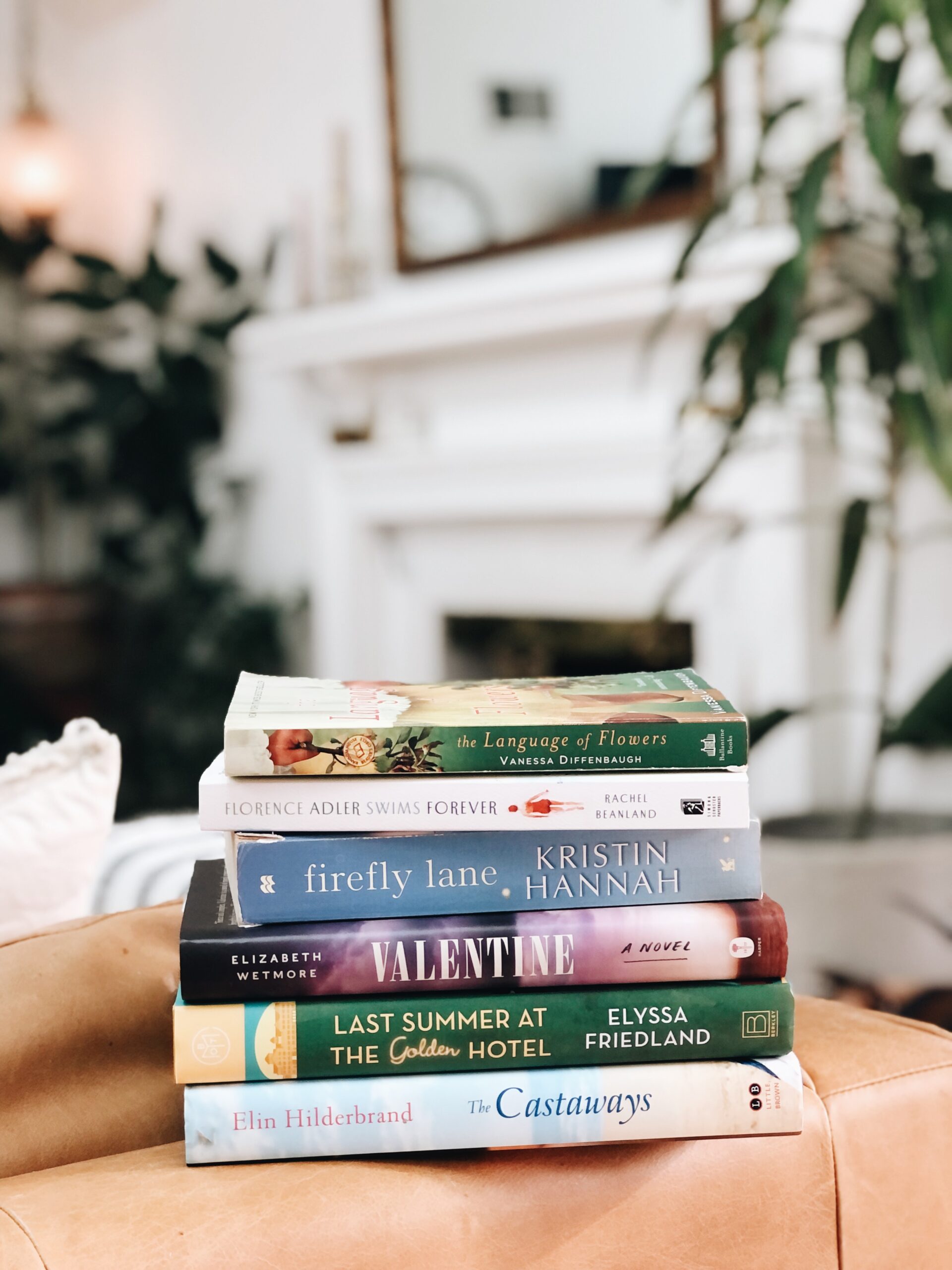 So this is next! I'm about 30 pages from the end of The Language of Flowers, and it's blowing me away. So beautiful and sad and, well, floral. Clearly I'm obsessed. After this I'll dive into The Castaways, which I'm sure will only do me right.
Alright, you're up! Tell me your favorites from the year, what you plan to read, and what I should add. (I'm going to get into Joan Didion!) And if you'd like more specific in-depth blog posts on books, I have them! Here, here, here, here, here and here. And here! Oh, and here. Also, here's my huge recap for 2020. Just in case you have three hours you need to figure out something to do with today.
So glad to be back, and to have you all back. On Thursday I'll have some new tunes to start your year, and then we're solidly back in regular rotation. Giddy up.