BEWKS, Y'ALL. (<–I've already made you insane.)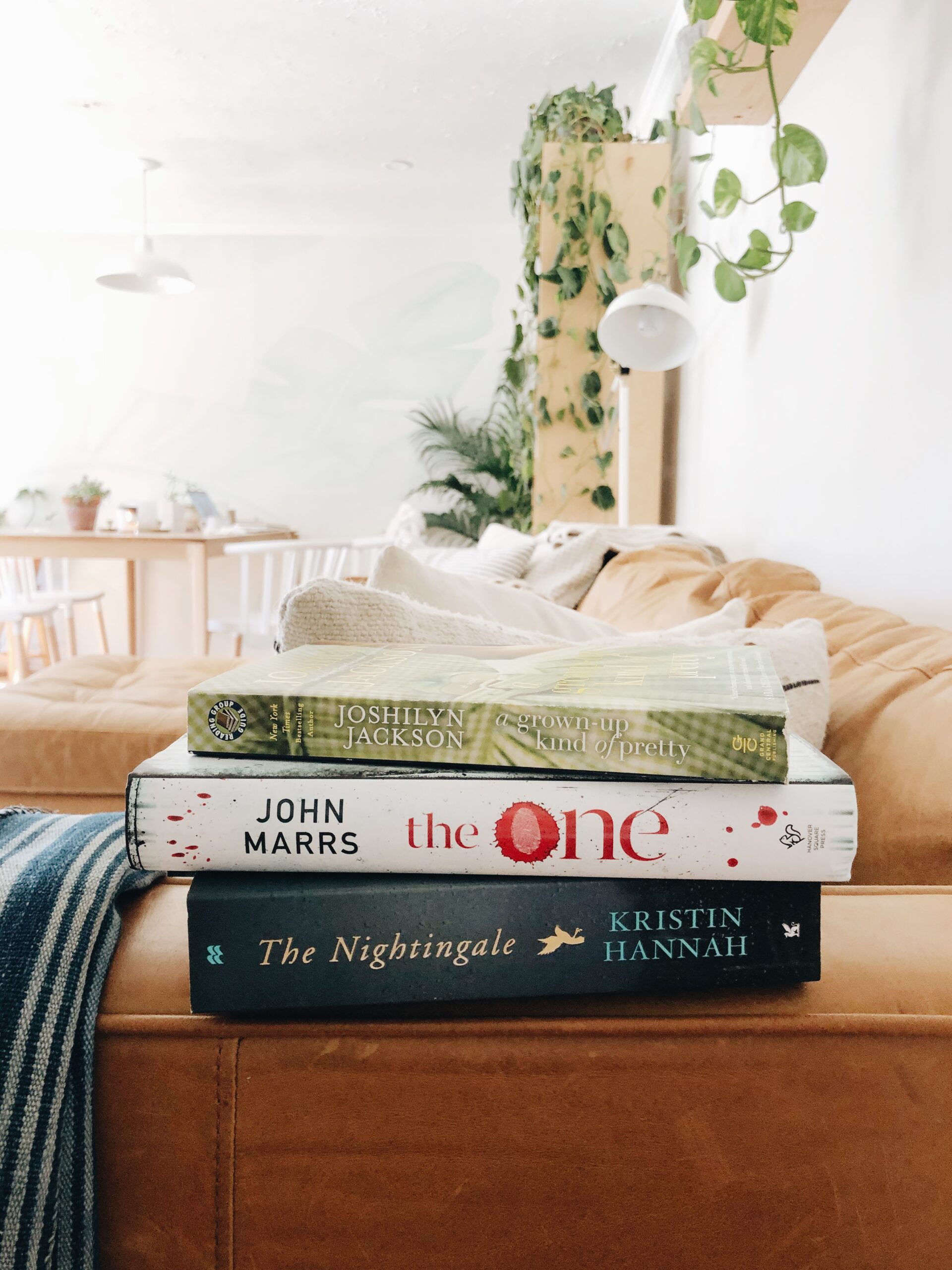 Welcome to another official book club blog post! It's been a minute. Things look a little, um, different since my last book post. Well, I figured that instead of food, this might be a nice distraction amidst such a jittery time. Unless you're reading The Nightingale then it's like STOMACH KNOT CITY. But we'll get there.
All the books I've chosen to review today are. . . pretty dark, actually. I guess IN PLACES they are. But overall they're the type of books that stick to your ribs. Nestle into that one memory drawer and haunt all four corners for the rest of time. Basically I cannot stop thinking about them.
Let us diveth!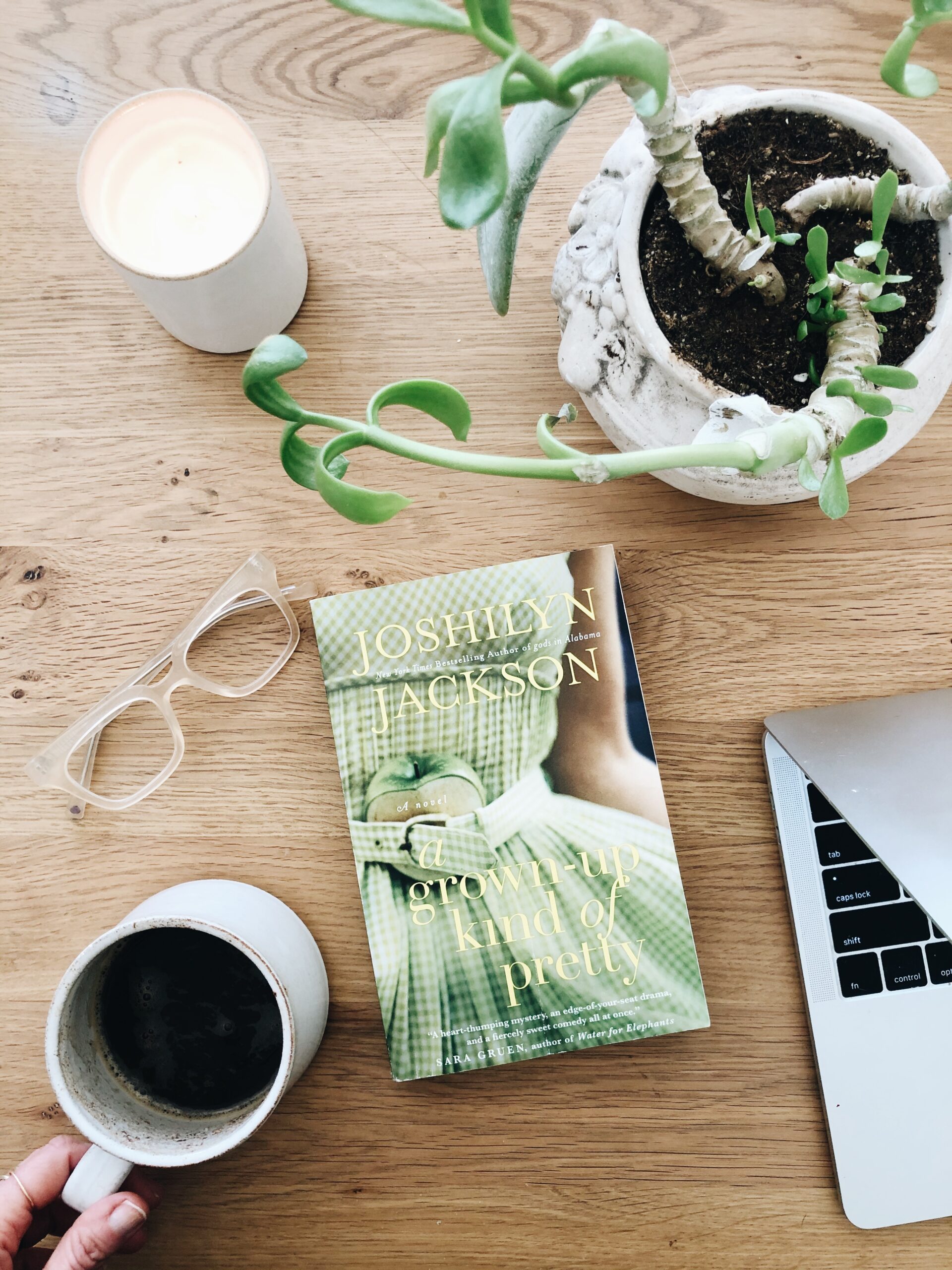 Okay, first up: A Grown-Up Kind of Pretty. omggggggggggggggg.
Don't let that cutsie country cover fool you. This mess is SAVAGE.
You have three generations of gals. The grandmother Jenny (they call her Big), who has a daughter at FIFTEEN, then her wild child daughter Liza has a daughter AT FIFTEEN, and now her daughter Mosey (the granddaughter) is turning fifteen and they're ishing bricks afraid she's going to do the same. And that's not even the story.
So, Liza (the daughter that's now 30) has a random stroke and can barely talk. HER DAUGHTER (the 15-year old) unearths a tiny grave in their freaking back yard under a willow tree that's being dug up and finds a box with teeny tiny bones in it, dude. BONES. And this all happens in the beginning so I'm not giving anything away.
Thing is, who's in that box? Liza (with the stroke) screams two slurry words that turn ALL heads and cause ALL jaws to hit concrete, and it just completely unravels from there. Big is the grandmother WHO IS 45 (me in 20 minutes), and she's the level-headed glue the entire time. Trying to tend to her daughter with extreme needs, trying to keep her detective granddaughter from falling apart about the bones box, trying to manage HER OWN decisions 15 years prior, and another 15 year prior to that. You guys it's bonkers. So many layers. I'm not going to give anything away but I'm telling you, the M O M E N T you start this book it is on.
Okay, if you've read any other books besides this one by Jackson, tell me! I loved her style. I need more of her.
The end.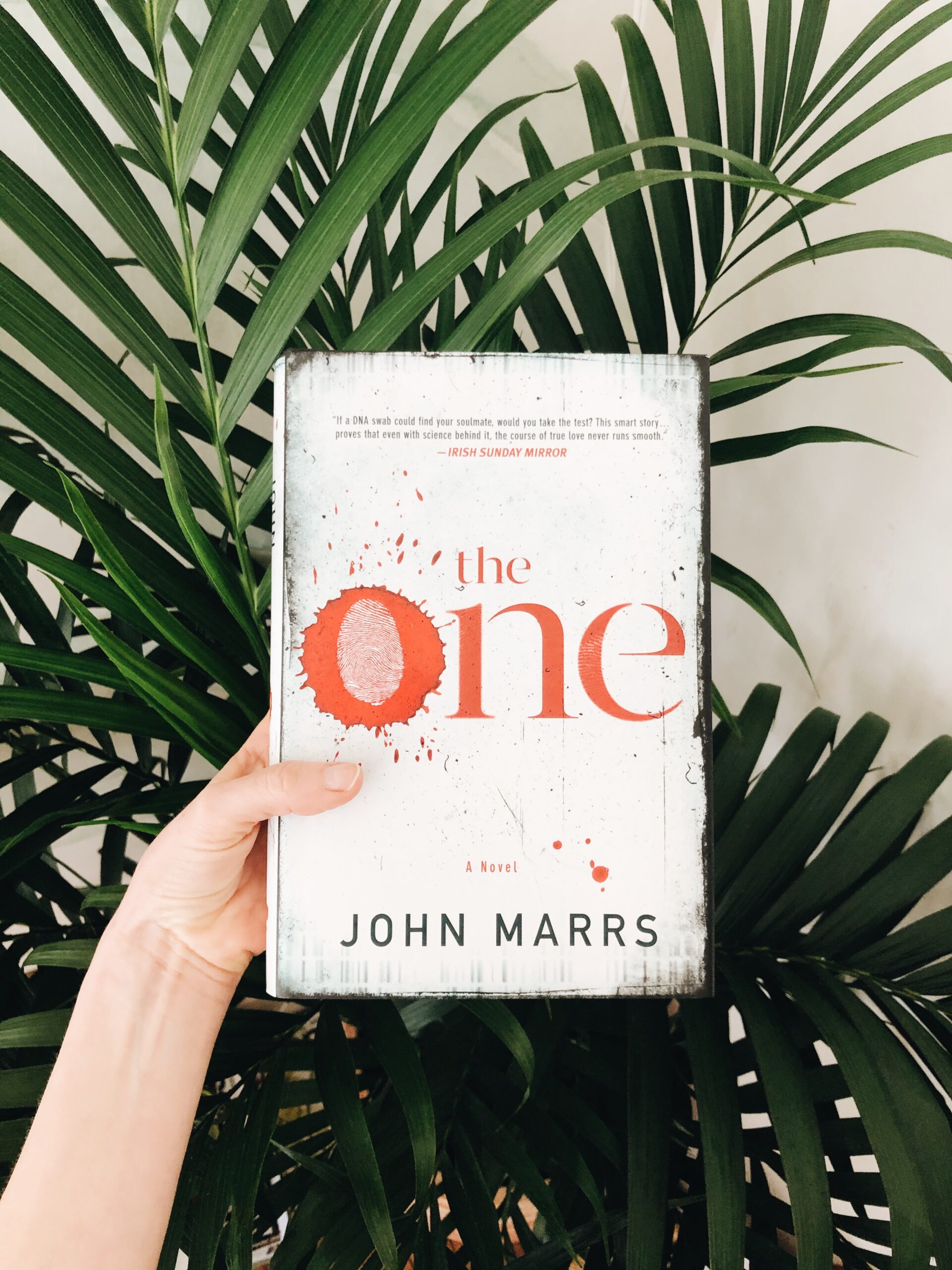 The One – hoooooooly moles.
So, it takes place in the super near future. There's this DNA Match kit that you can take to find your soulmate. Much like Ancestry, but for wedding dresses.
WELL, the book follows five parallel London characters in their own "journey for love." Each story is wildly different, but equally captivating slash totally disturbing. I'm looking at you, SERIAL KILLER CHRISTOPHER. (I had a few of you DM me whilst reading, "Uhhh can I skip his chapters?" If you can't stomach it, absolutely skip it! Just read the very end to see how his fate ends up. It is guuuuud.)
The chapters are absurdly short, but I love that because you read two pages, get a taste, it leaves you hanging, then starts with the next chapter/character, and you can't STOP. You'll finish the book in 20 minutes. 15 minutes. 5 minutes.
Question – would you take the test? If it were to GUARANTEE to match you with who you were destined to be with, would you? What if you were already married? Would you take it "just to see?" Even if were to potentially unravel a whole life you've built with someone? Yeah I can see your eyes bug out. Just you wait, 'Enry 'Iggins. Just you wait.
Highly highly highly recommend!
The end.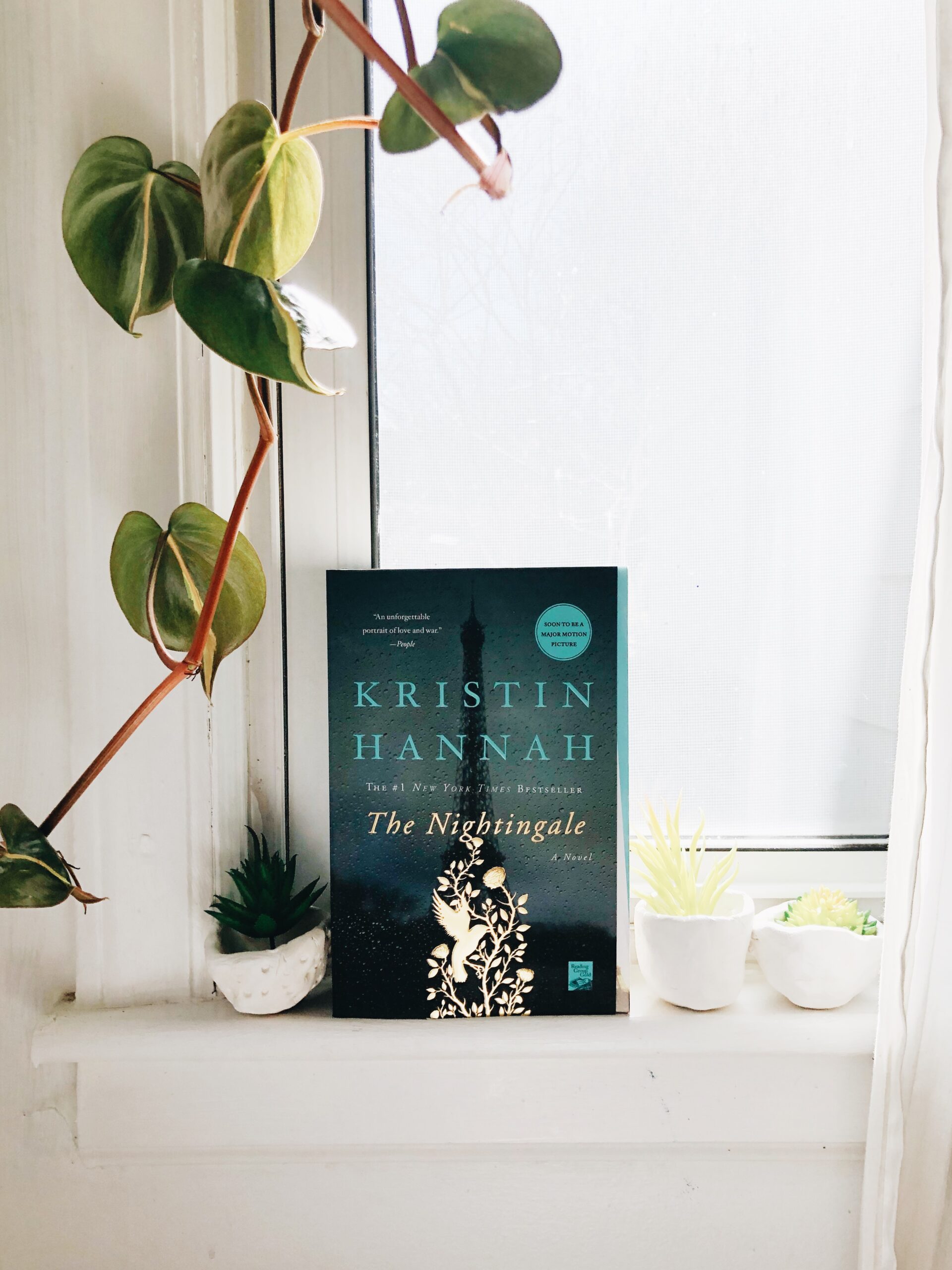 Oooookay. It's been established that I love me some Kristin Hannah. (hate the way I wrote that just now.) The Great Alone shook me to my core. That girl can write.
I have to say, The Nightingale is one of those books you miiiiight want to save for when the world is in a better, not-so-infected place. I read it during those first two intense weeks when the news kept bottoming out, then bottoming out more, then oh, yep – more. I already had a knot in my stomach watching lives and businesses come to a halt, hearing that everything was cancelled, getting the news that schools were closing for the rest of the year, NO TOILET PAPER TO BE FOUND, THE HORROR. That was all barely starting to sink in at the time, so reading about the grueling, lonely, barren times of World War 2 in France was almost more than I could take.
That said::::::: IT. WAS. FANTASTIC. Only when I finished the book could I finally breathe and say, "What a beautiful experience that was."
You have two French sisters, Isabelle and Vianne, nearly a decade apart in age, both in a struggle to survive the war against the Nazis. Isabelle is feisty, a fighter, a leader – while Vianne tends to stay quiet, stay invisible and get through it. But as time passes, you watch how the book focuses on women's individual and collective roles in the war, which is mostly left out of history books. It's completely fascinating. And you won't be able to breathe. Or sleep. Or wash your hair. Or put on deodorant. Or think about anything else ever. It is bloody, gruesome, and painful to read at times. But like, it was reality FOR SO MANY. That in itself was a Montana horse pill to swallow.
Incredible book to read. Absolutely 100% recommend. (I didn't see that end coming!)
What else should I read by Hannah?!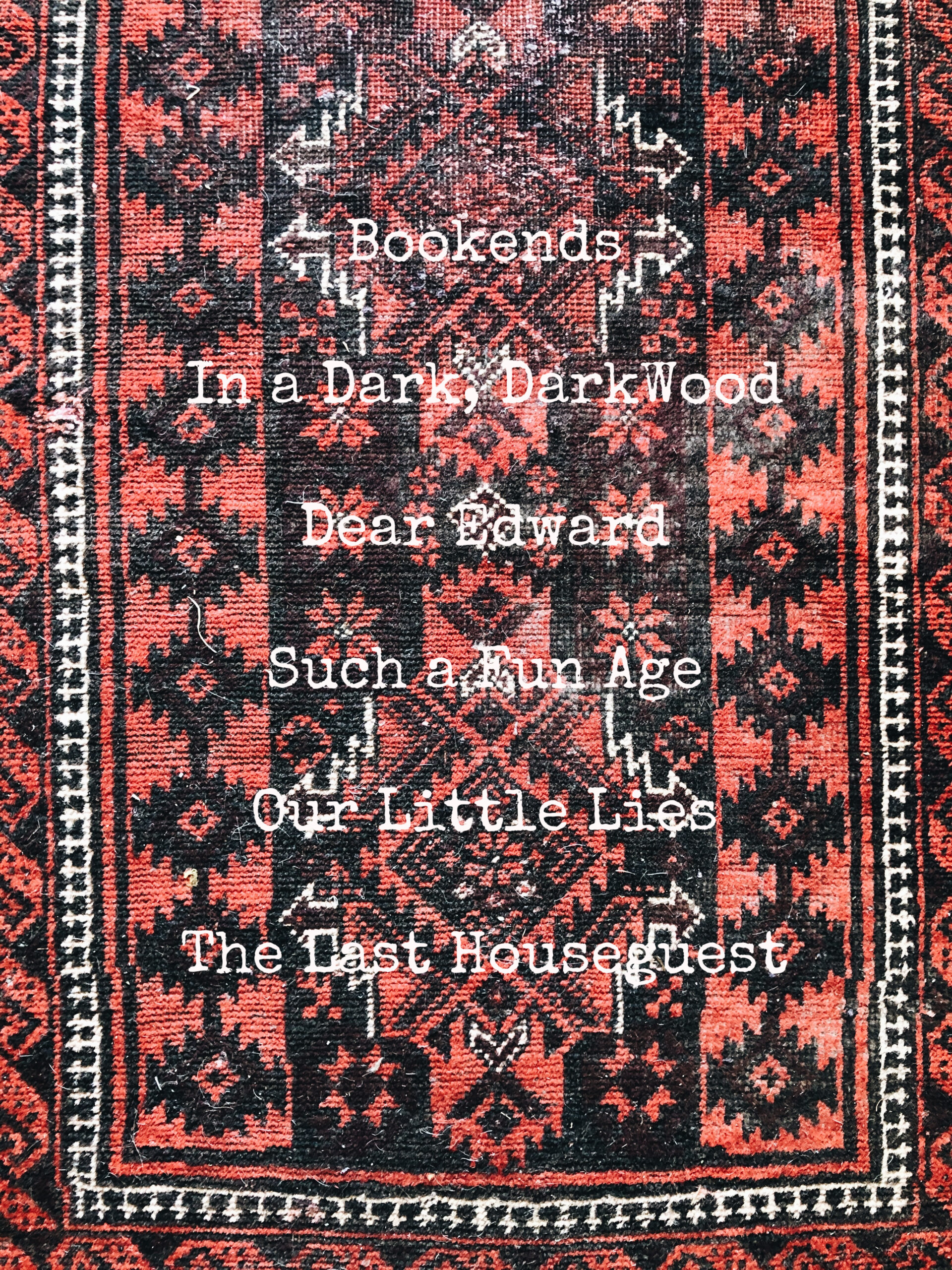 Here's what's to come. I WILL SAY, I haven't started A Tree Grows in Brooklyn yet, from our previous list. I will, I swear! I just need something light and fluffy and not so deathy right now.
(And please forgive this awfully confusing white text over all that print. GOSH BEV. In my head it looked much cleaner. What a freaking disaster.)
This week I started Bookends by Jane Green and it's a delight! Exactly what my fragile soul needs.
Have you read any of the above? Let's keep our list going. Tell me what to add. More Hannah, More Jackson – Oh THAT EVELYN HUGO HUSBAND BOOK. Need to add that. Tell me what you're reading!
Also, what do you think the world will look like by the end of this stack? Do I dare even ask?