We done got readered! (just kidding, mom, I know how to form sentences.)
(I think.)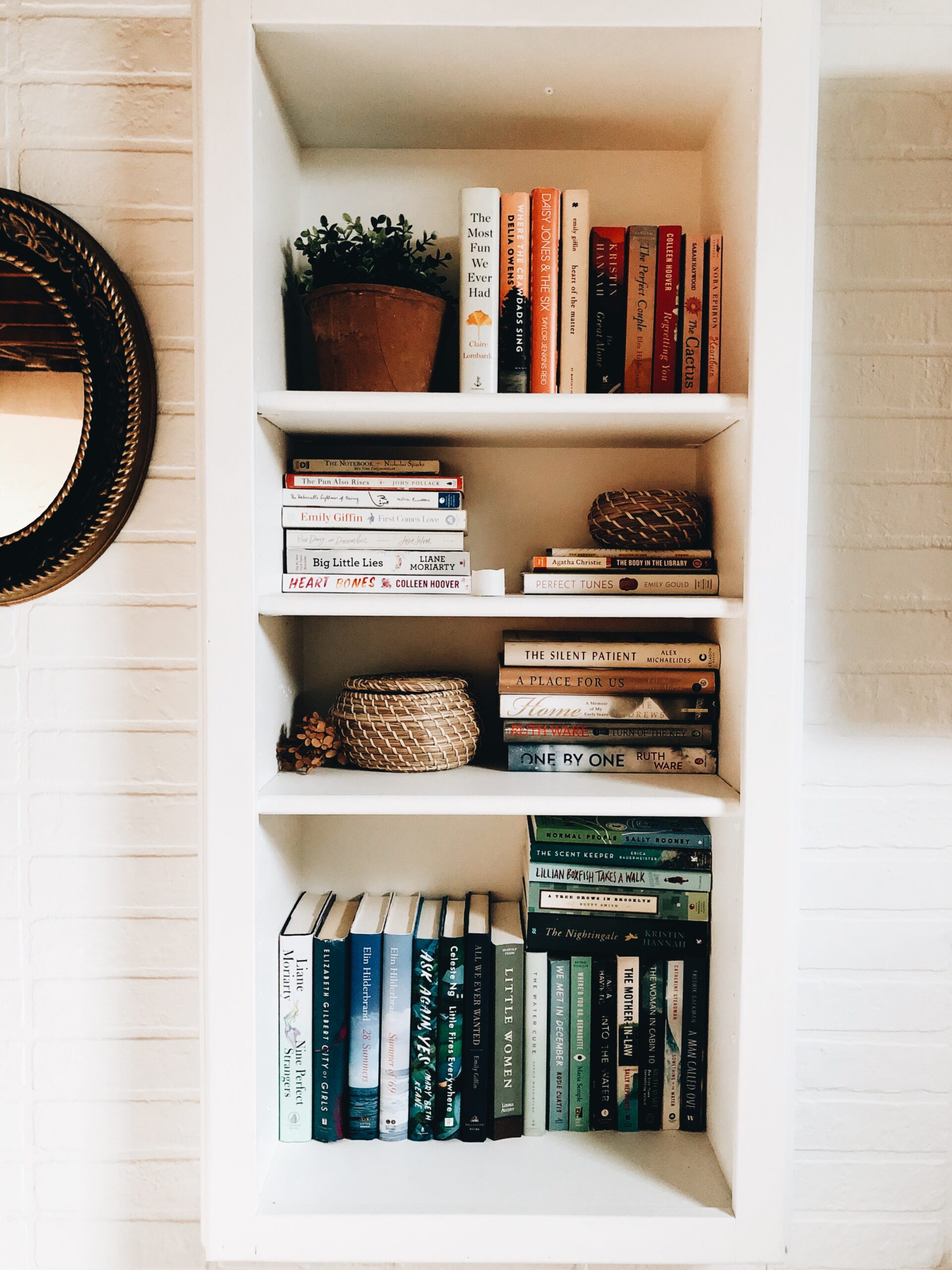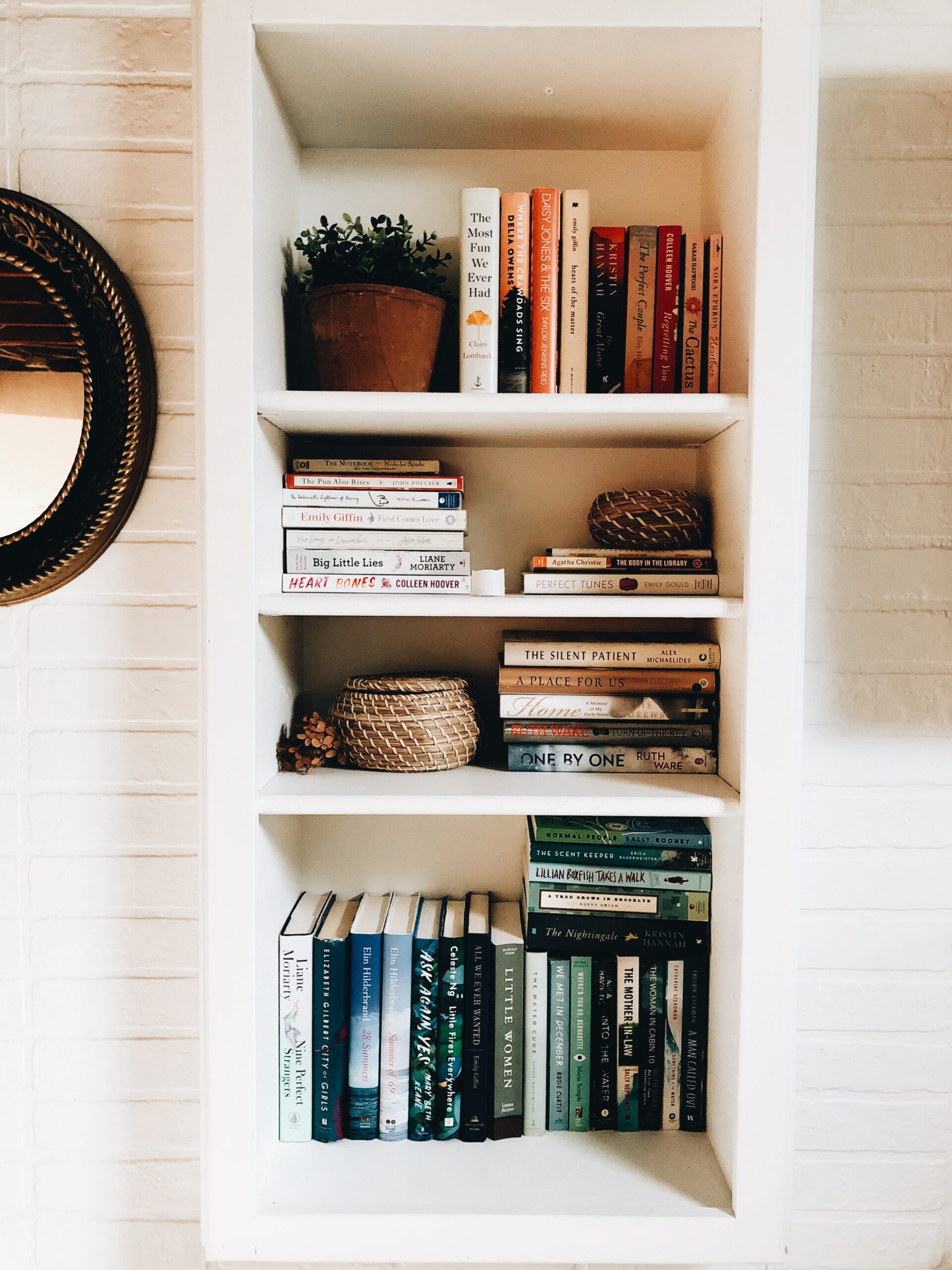 FIFTY.FIVE.NOVELS. That's what we (well, Ashlee and I) read this year. 55! I'm not sure if it was (is?) the combination of being home ALL THE TIME, or needing to escape reality, or the cerebral slack-slash-forgiveness in other life departments, or all of the above, but here we are. Books.
A lot of books.
And I'm more than fine with it.
So these are all the books I read this, year, but not exactly in this order. This group is first, yes, but starting with The Perfect Nanny and moving up. But backwards and reverse and inside out. Make sense?
Just kidding.
I'm also on Good Reads if you need yet another thing to add to your life.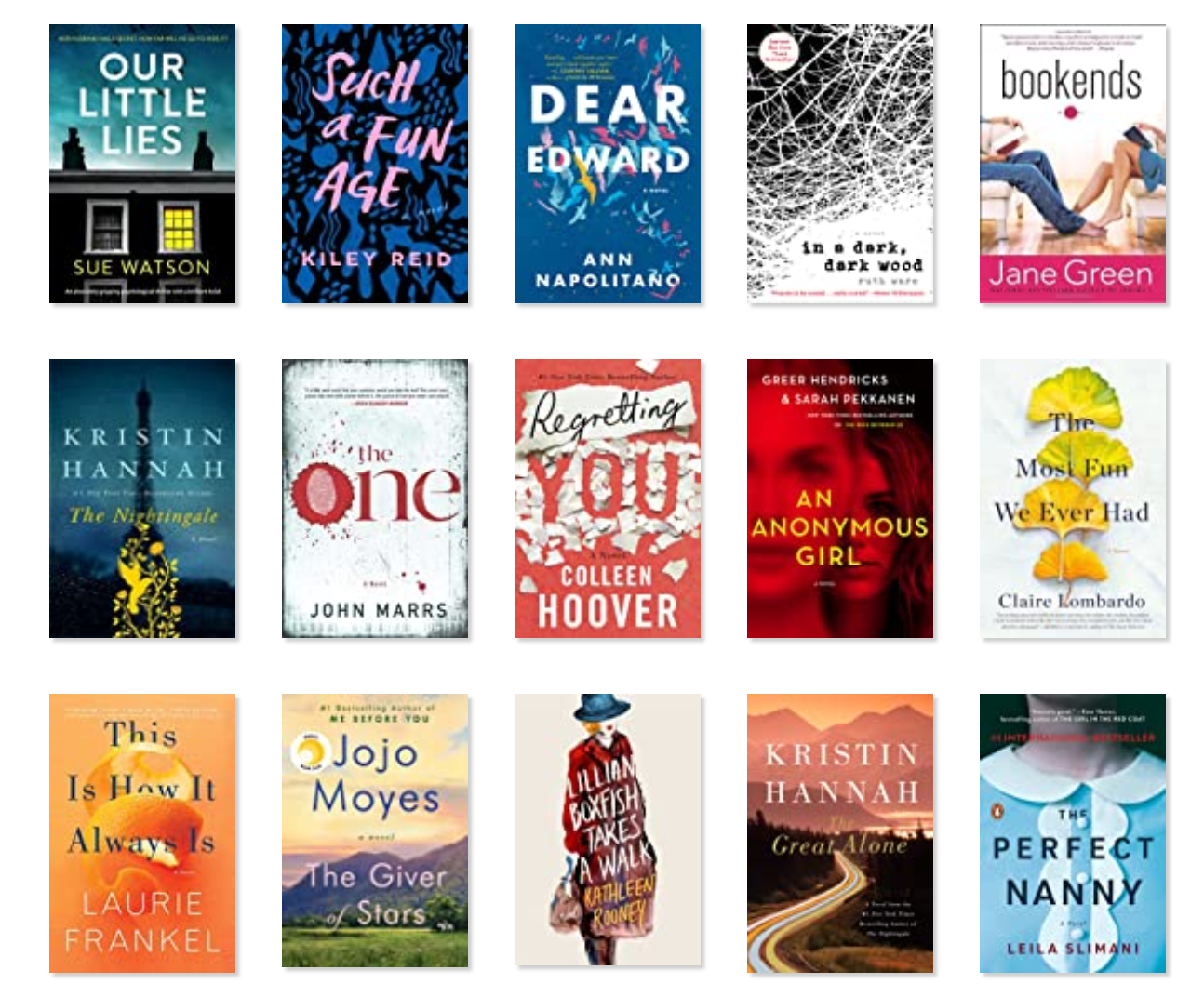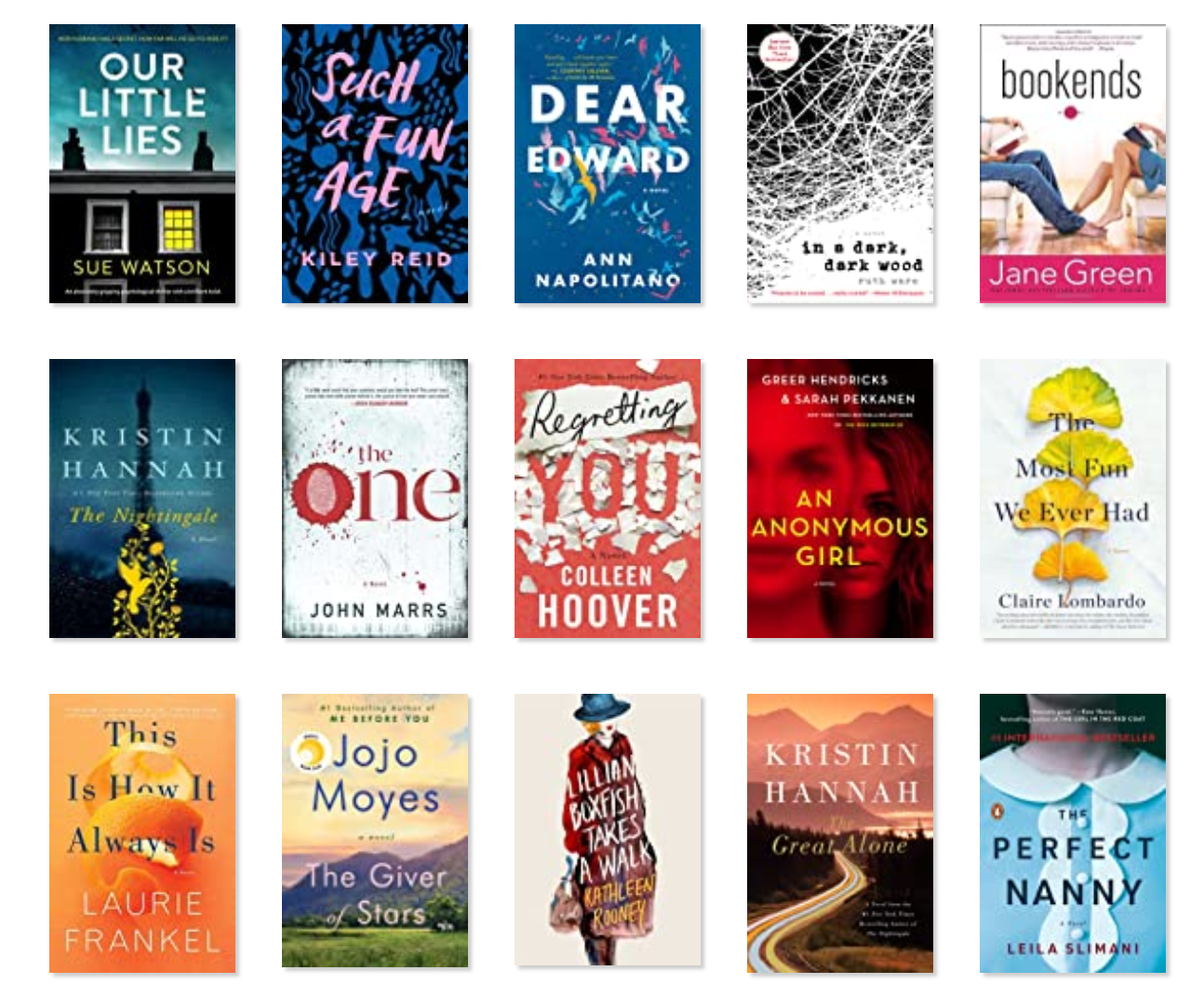 So, out of this first group my absolute FAVES (not favs) are The Great Alone (obviously), The Giver of Stars (ugh), The Most Fun We Ever Had (want more like this!), The One (omggggg), and The Nightingale (well duh).
But I also really loved Regretting You, Such a Fun Age and Our Little Lies, holy cow.
Basically I'm going to be zero help today.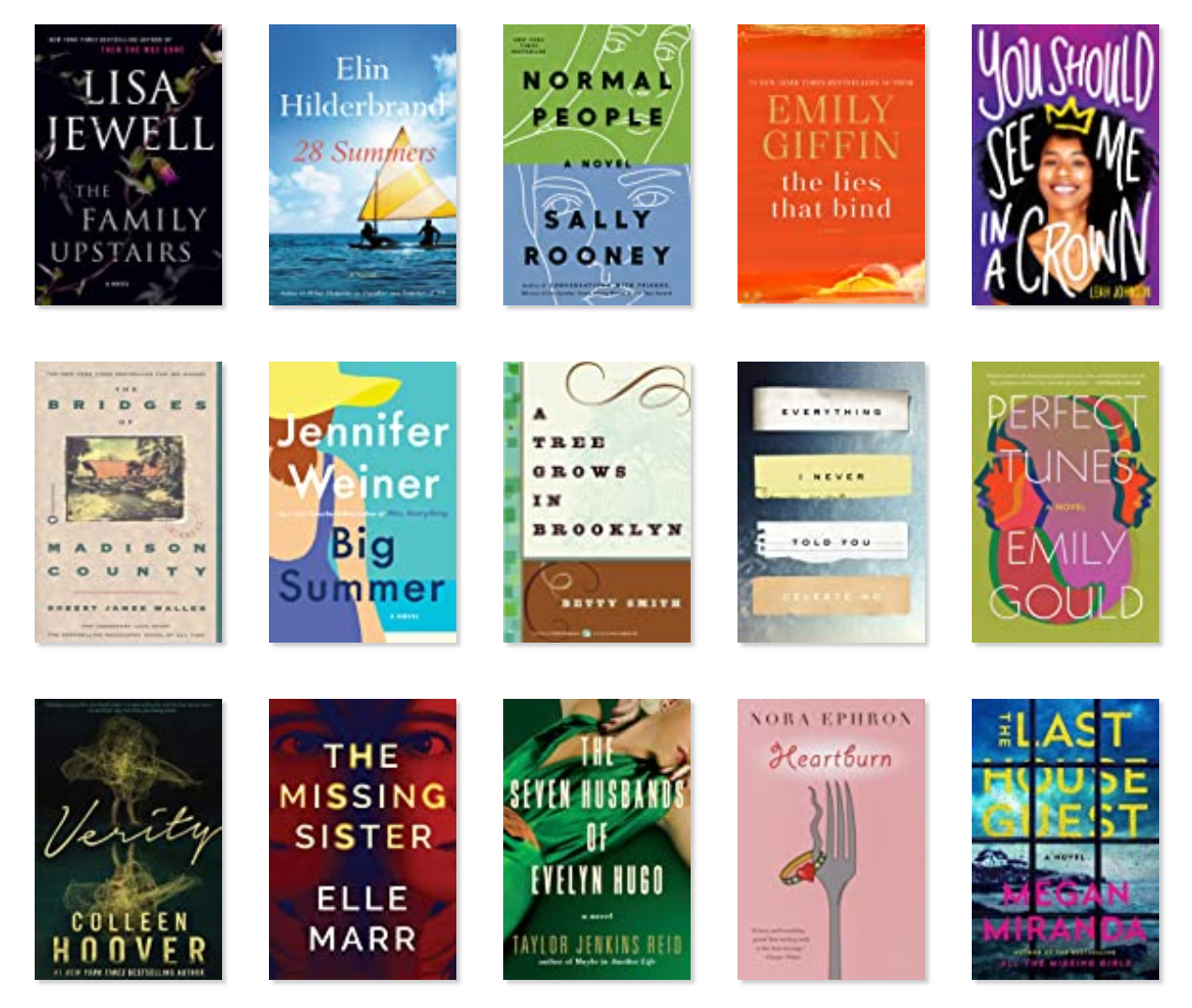 Okay this round was gu-uuud (said like Cousin Eddie). If I absolutely must pick favorites (please, hold me back) it's going to be Heartburn (just a dang delight), The Seven Husbands of Evelyn Hugo (give me more of this!), Verity (can't stop thinking about that ending), A Tree Grows in Brooklyn (just beautiful), Bridges of Madison County (I'd never read it!), The Lies that Bind (such delicious Giffin), and 28 Summers (such delicious Hilderbrand).
But all of them were so good! Which again, doesn't help.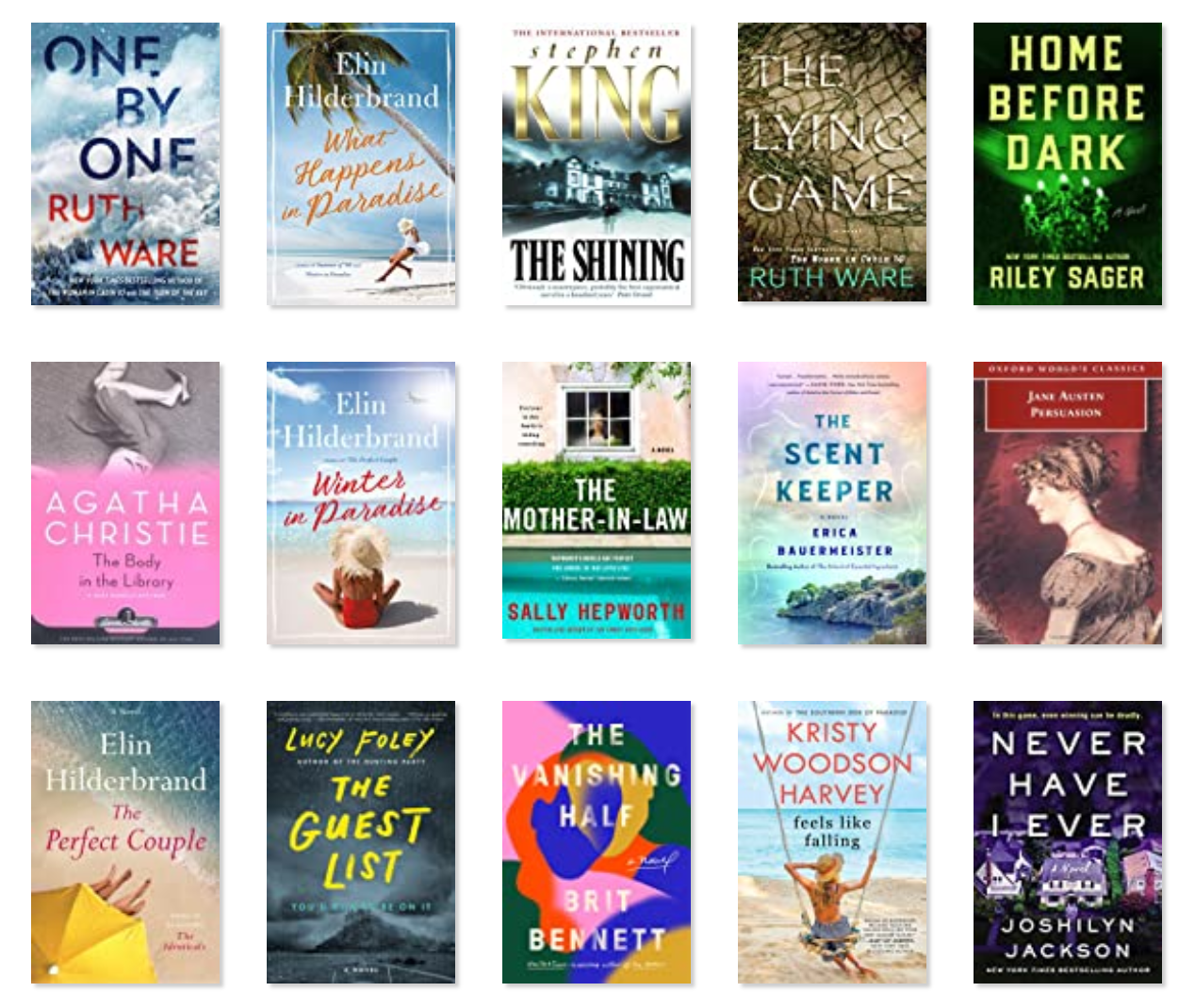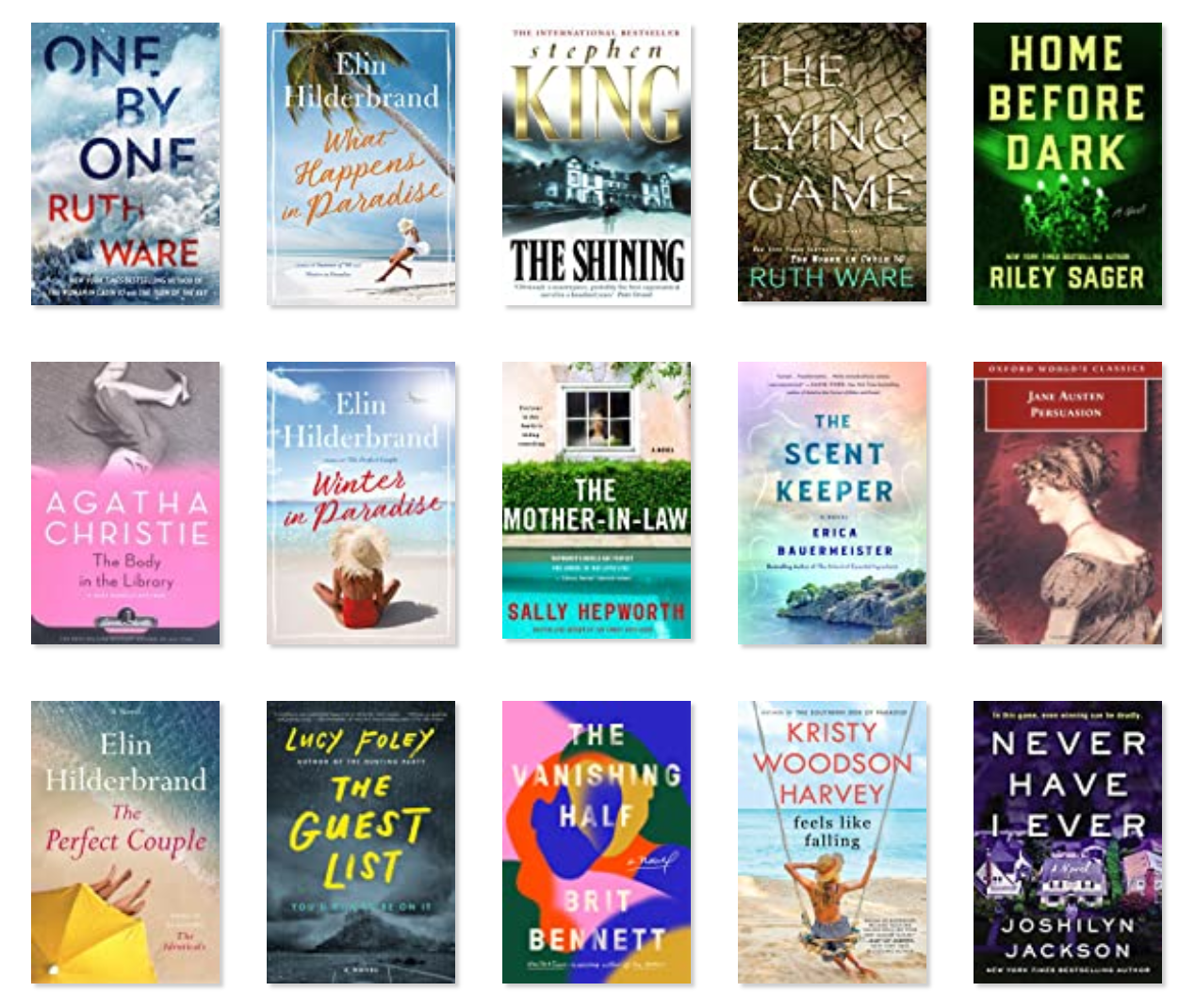 Ooooooo solid round. Okay, favorites would be: Never Have I Ever (so gross but you can't stop), The Guest List (DO IT), The Scent Keeper (super sniffers unite!), Home Before Dark (the cover glows, guys), The Shining (only because I'd never read it), and One By One. And anything Hilderbrand. And the Vanishing Half was incredible, too!
Again, zero help.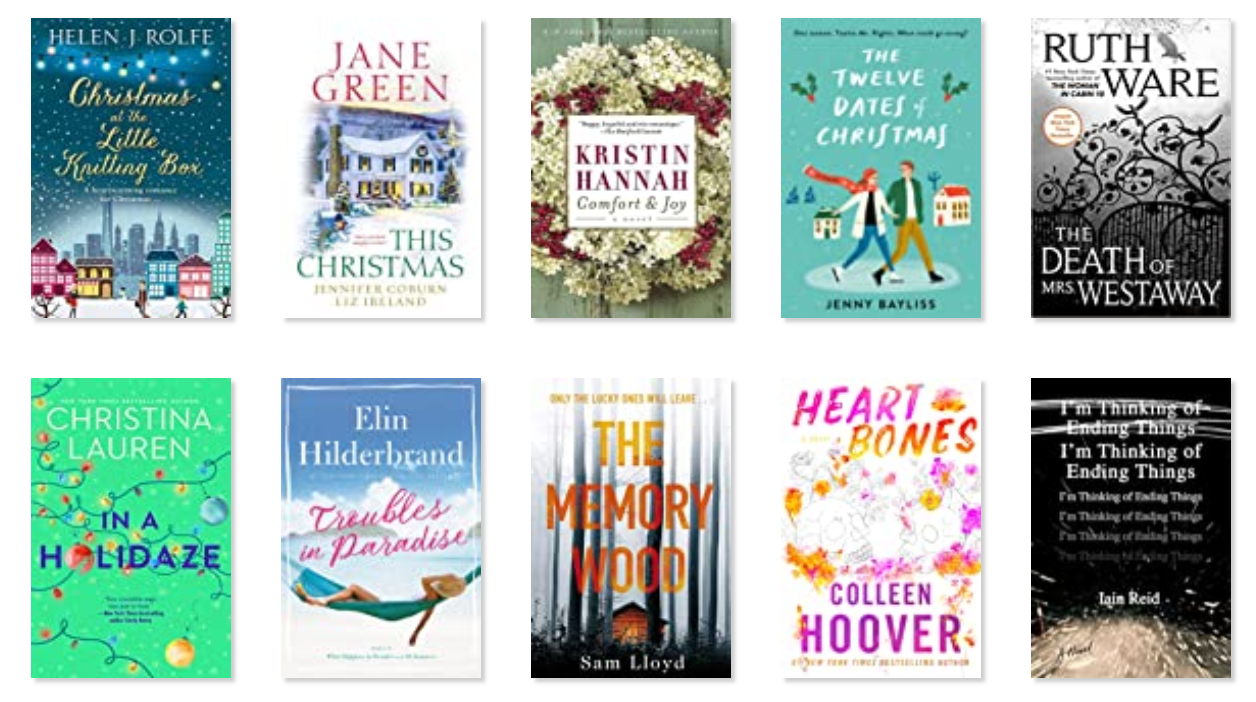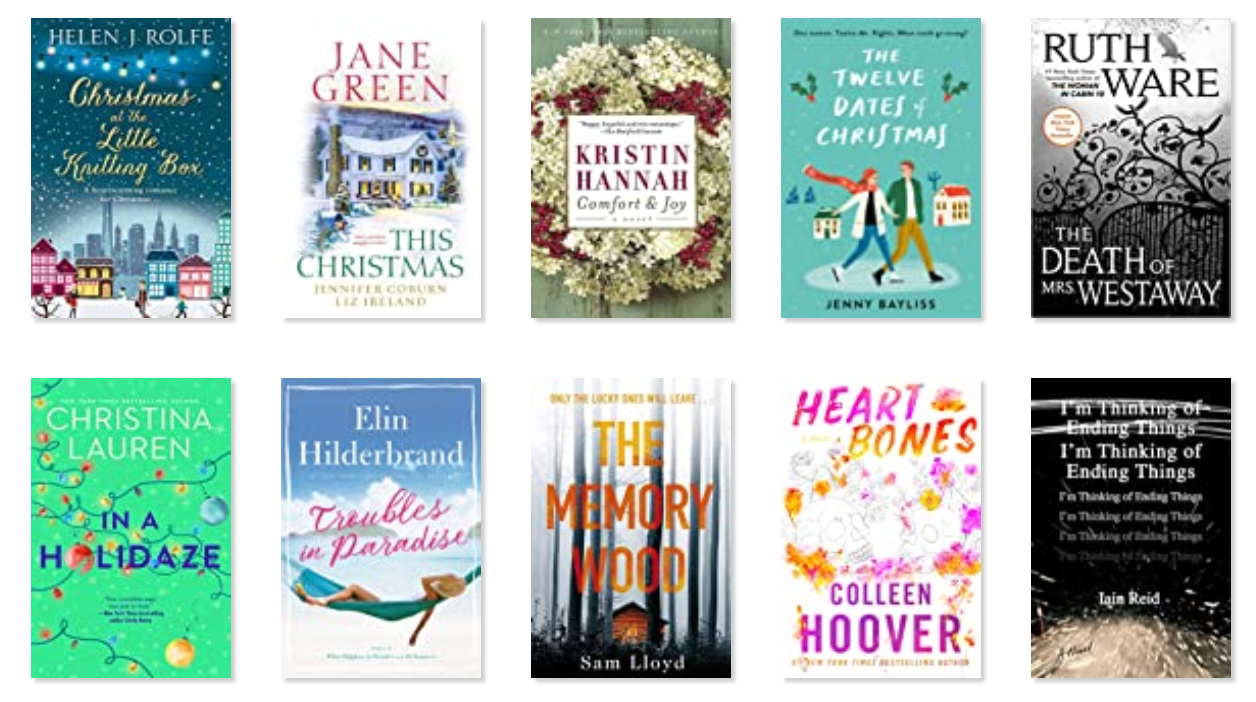 The final round, leading us into the holidays. Most of the Christmas reads were cozy and snuggly, but my favorite two were In a Holidaze and Twelve Dates of Christmas. Read them next year!
The Memory Wood is also fantastic. (not a holiday book) So wild. And again with Elin. I love anything she touches. Heart Bones was a great read, as well!
Yes, you are correct, I'm no help at all.
Oh, you want a top 10 of the whole year? Seriously?
Alright, here goes nothing.
(and in no particular order because you know I cannot emotionally handle that right now.)
The Seven Husbands of Evelyn Hugo
(all that linking hurt my head)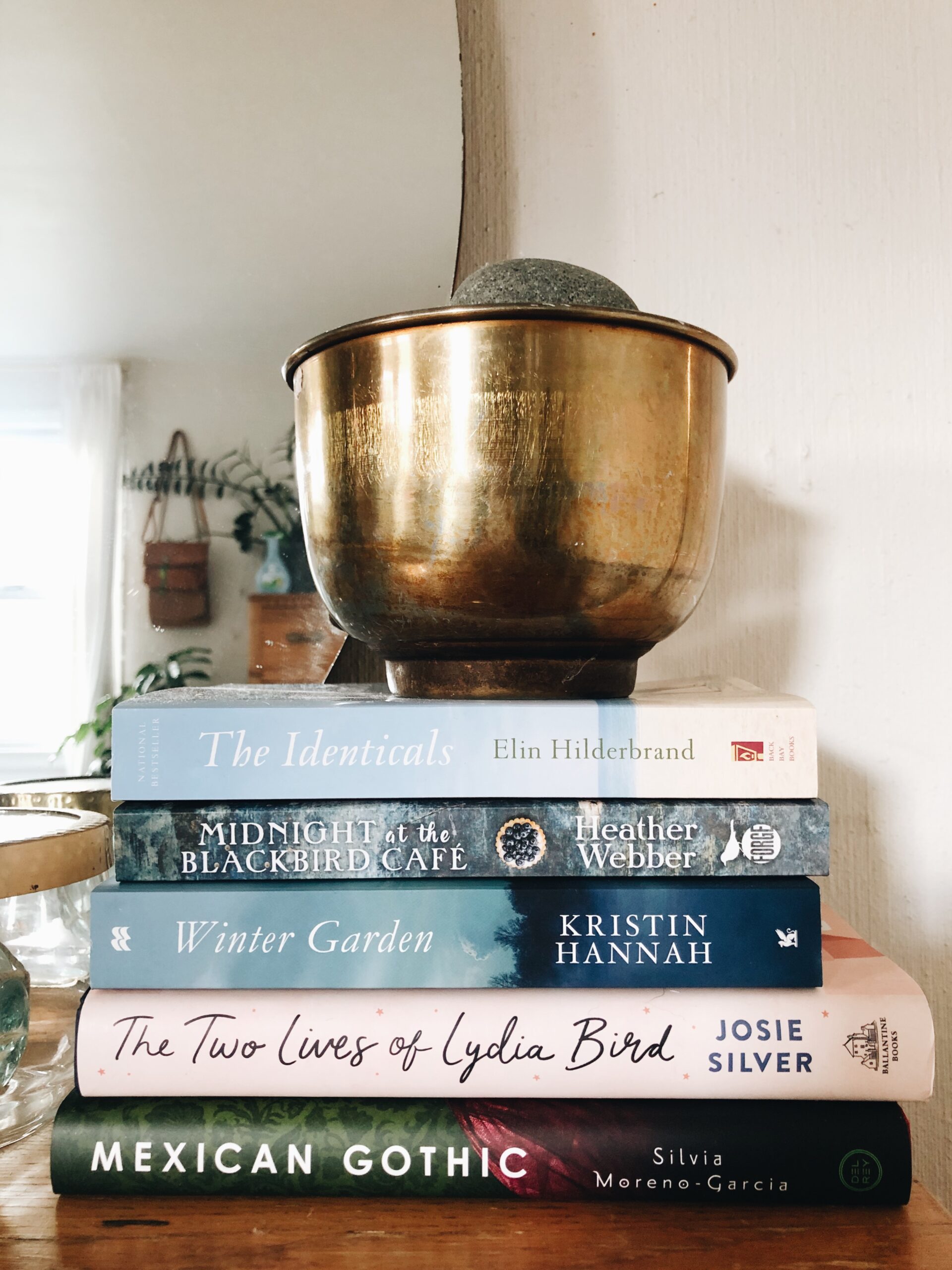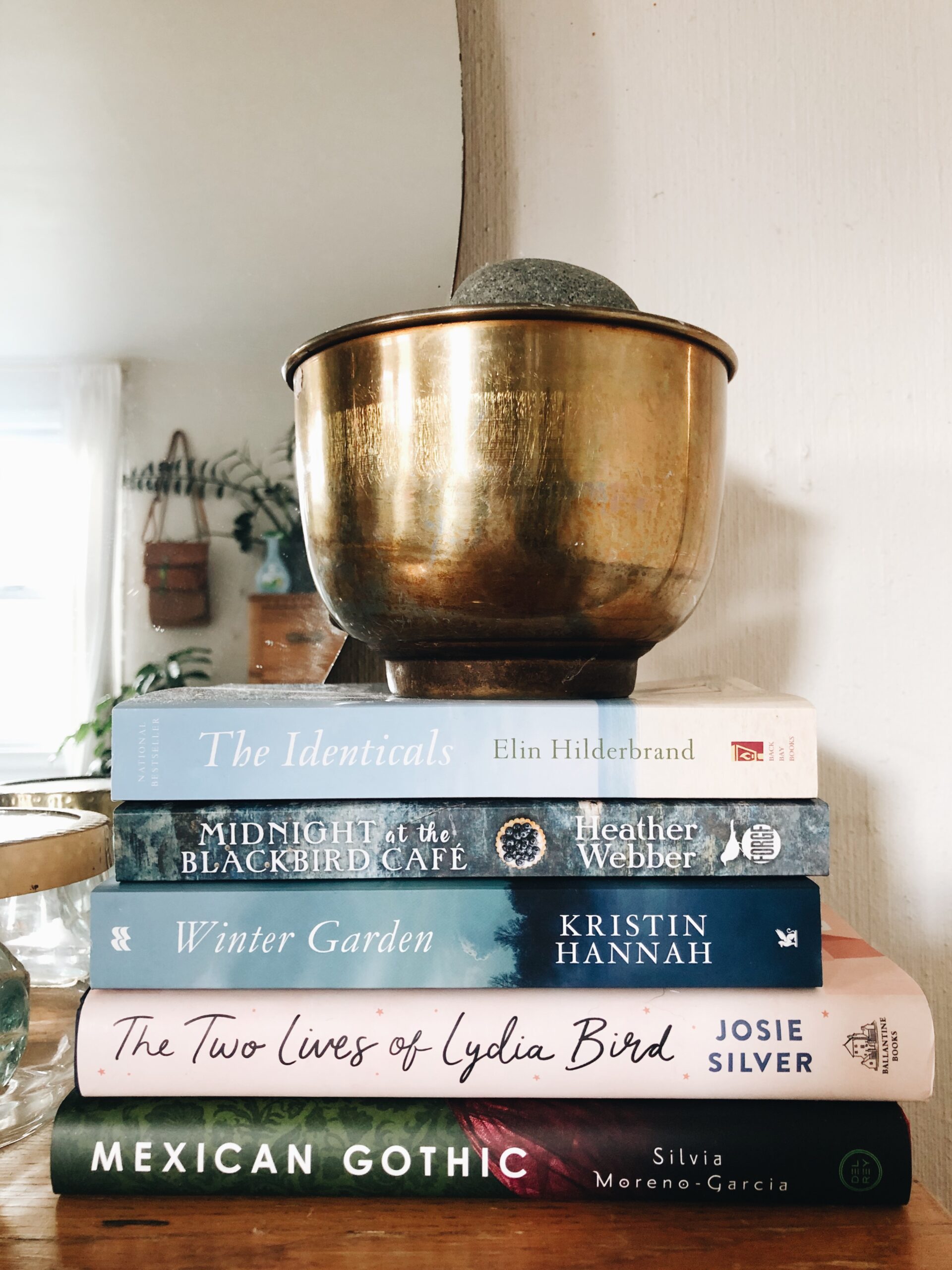 So here's what ahead! I will say, I started Winter Garden and realized, uhhhh I've read this. Not this year or 2019, but a while back. Before Bev's Imaginary Book Club. I can't remember when exactly (and that makes me feel like I'm taking crazy pills because I REMEMBER E-V-E-R-Y-T-H-I-N-G), so it's shelved. But it's really really great, so read it!
I'm 70 pages into Mexican Gothic and absolutely loving. Anything in an ancient decrepit ghostly mansion with a giant dusty chandelier and I'm obviously in.
Okay, your turn! Tell me what your absolute favorite reads of this year were. And what I should add to my ever-growing 2021 list. Also, here are all of my previous Book Club Blog Posts Not Sure Why I'm Capitalizing All Of This.
See you next year with a brand new mixtape and a fun recipe to kick off 2021! Also, who here plans on being in bed by 9pm tomorrow night? Just me?
Oh.