Let's talk shop! I mean books. Book shop. Book club shop. Book club. Never mind.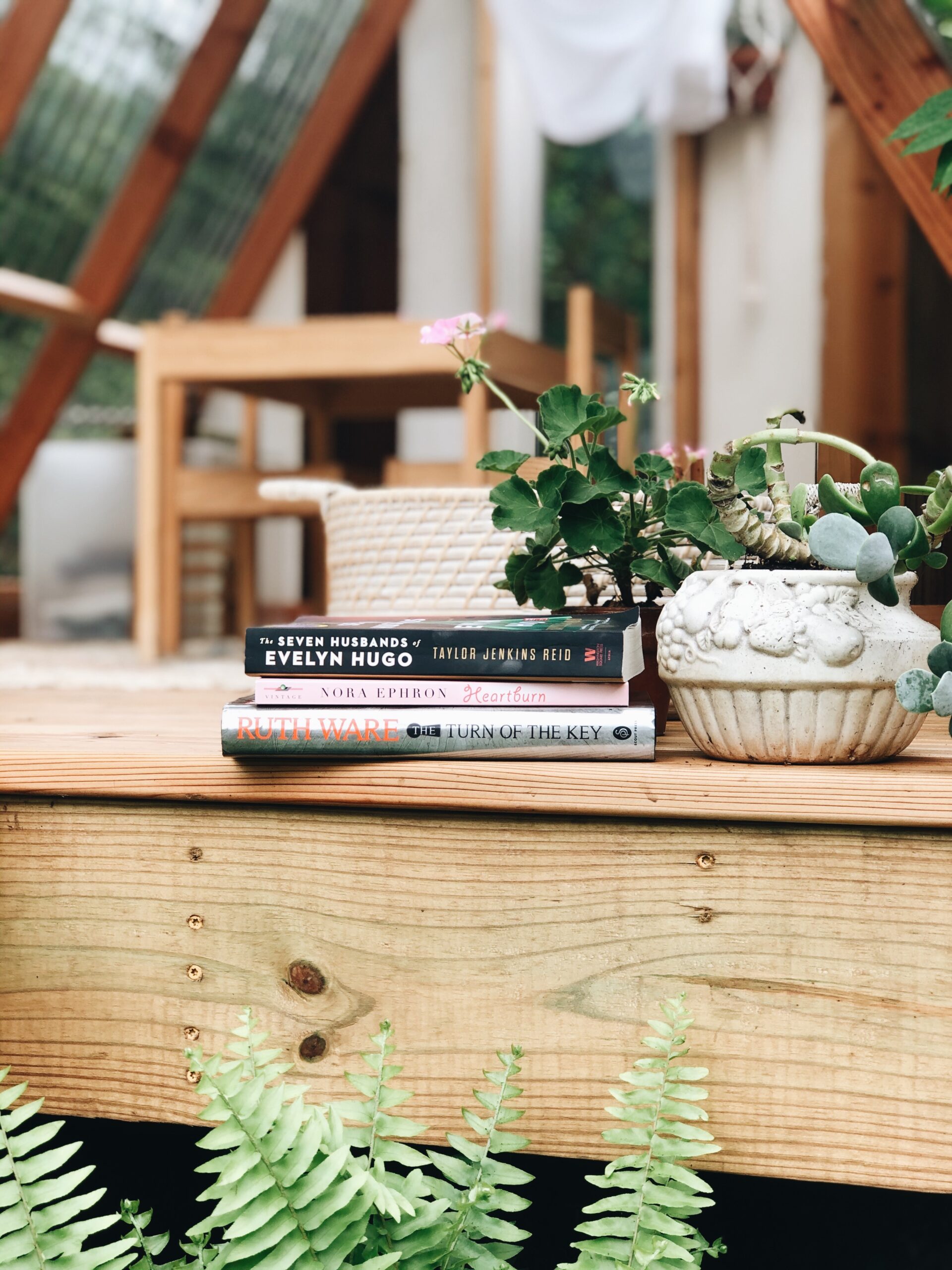 Can you believe it was March 31st when I posted the last official book club blog post? March 31st! That's like 16 months ago. Remember what I said at the end of that post? I wonder what the world is going to look like at the end of this stack. And here we are. What does it look like where you are? Are you still in quarantine? Out and about? Masked up at protests? What an awakening time we're in, yes?
You're like, GET TO HEARTBURN ALREADY.
Alright alright okay okay chill chill – the books! I picked three personal stand-outs from our master list. Two I just read this last round, and one I read last year but can't stop thinking about it so I'm blabbing about it here today (with no makeup on) because we just have to talk about it.
Let's diveth!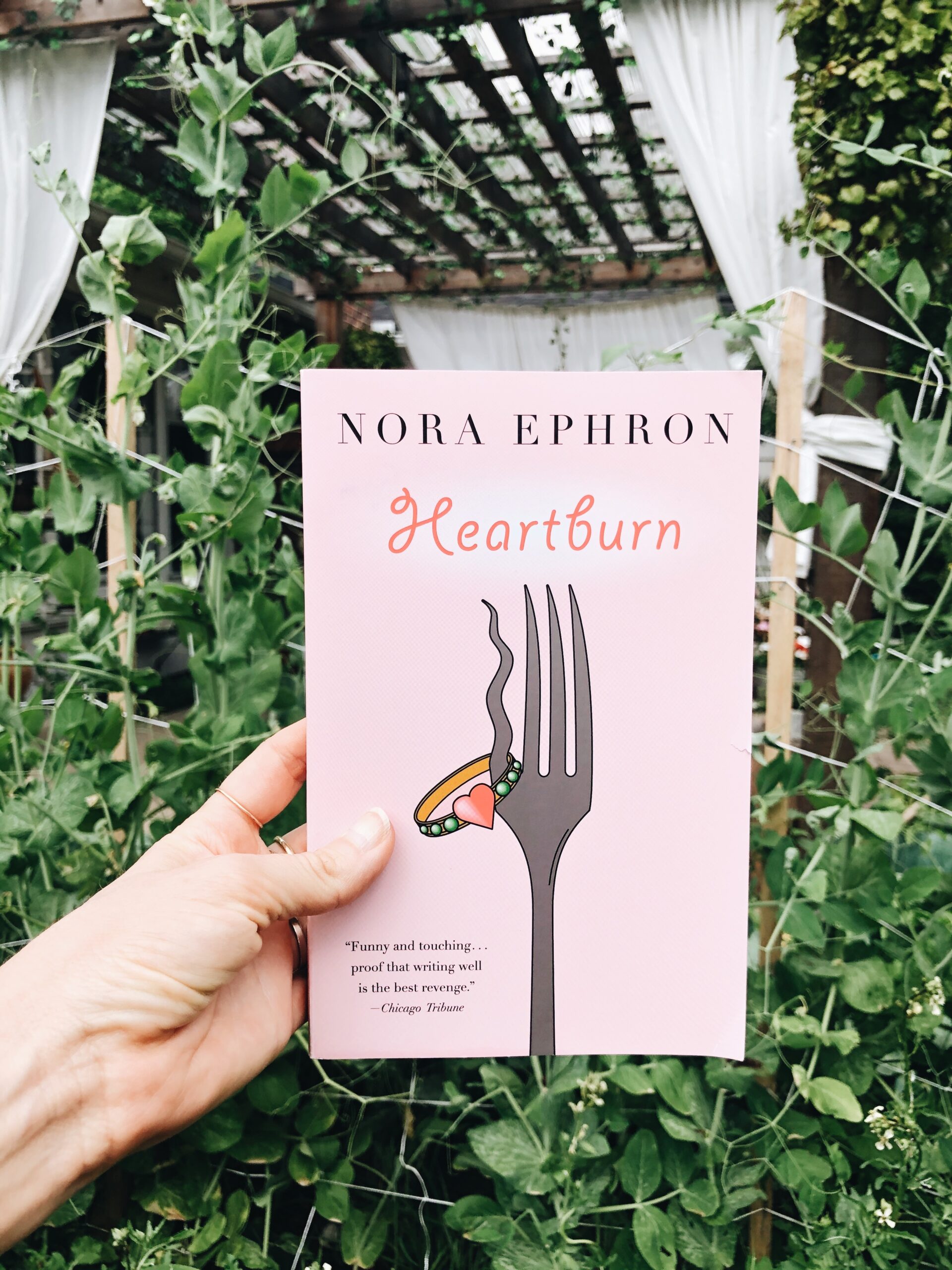 Heartburn, OMG.
Guys this book is from 1983. Nineteen Eighty Three! And I just.now.(a few months ago)heard.of.it. I don't understand what world we're living in where When Harry Met Sally references AND Julie and Julia references are between two covers together and I never knew. Like, literal movie lines are IN THIS BOOK, mere chapters apart from each other! What is even happening.
First of all, Nora's a genius, we all know that. Gosh I miss her. Second of all, this hilariously witty book highlights her ultimate strength – dialogue. It's mostly conversation. Quick chats dissecting who's having an affair with whom, how can we tell, did you notice she shaved her legs, wait it's MY HUSBAND. (this isn't a spoiler. the book came out in 1983 for crying out loud.) (and yes, I watched the movie on Mother's Day night with Meryl and Jack – can we be linked to all her clothes, please? And that KITCHEN WITH ALL THE WINDOWS. I die.)
Another massive turn-on for me was Nora's ability to effortlessly slide recipes in here and there. In nearly every chapter, she ties the story to food, and that always wins my heart (er, growling stomach.) Because I feel like all stories are tied to food, whether we're aware of it or not. She makes us aware from the start and has us craving every single bite the rest of the way. (like I need to make that weird lima bean thing she was talking about. And the key lime pie! I don't even like key lime pie, but the way she described it I was like, okay I'm listening.)
So yes, the book is a lighthearted (as lighthearted as a marital affair can be) fun, funny, witty, well written (obviously), quirky adventure that will have you howling, starving and wanting to punch something at the same time.
25 million stars. (and it's only 173 pages so you'll fly!)
Read it!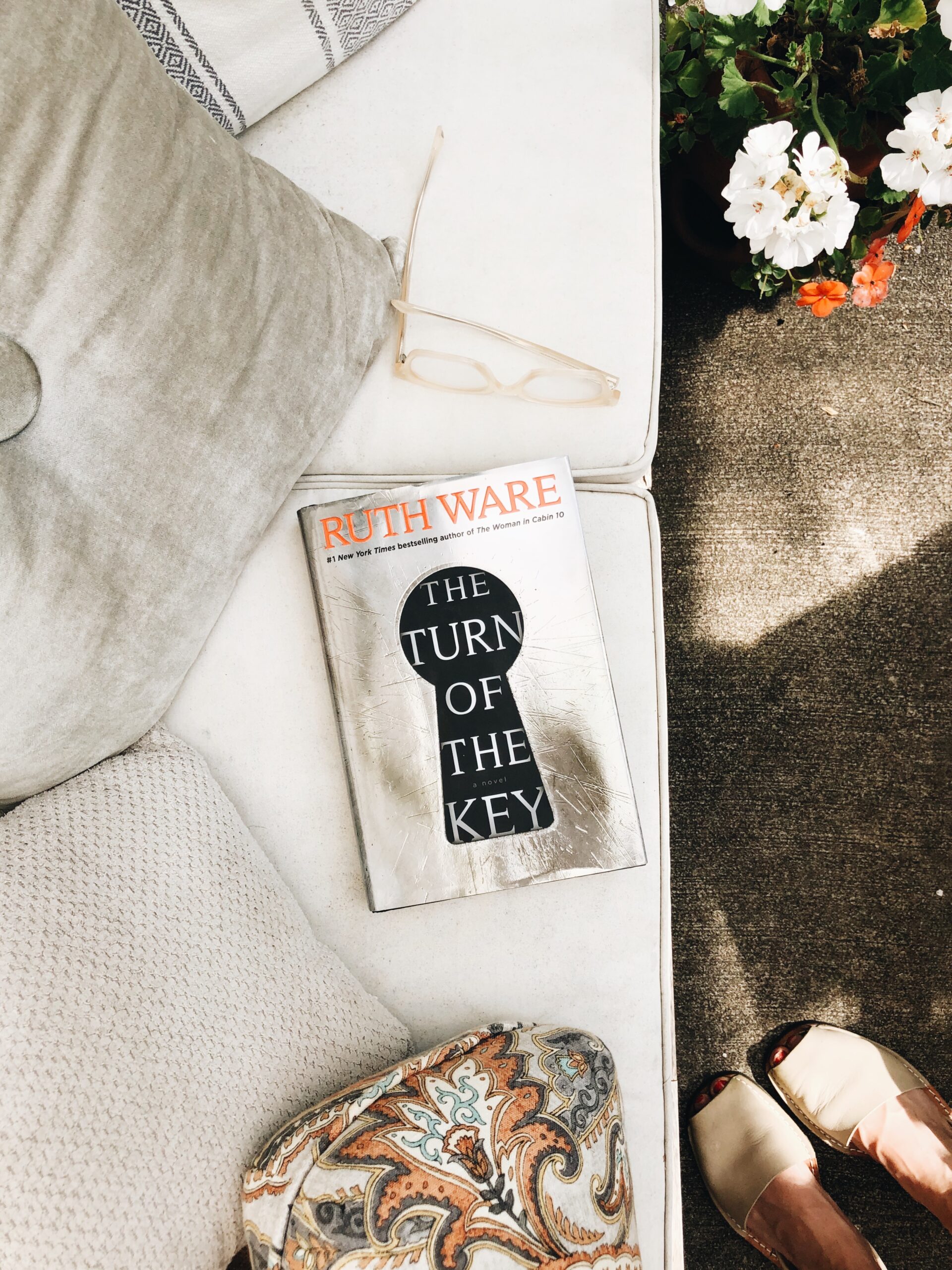 The Turn of the Key – ommmmmmmmmmg.
I read this one last year, maybe early fall, I can't remember. But it's one of those books that has stayed with my soul innards because a) GHOSTS and b) THAT TWIST AT THE END, THOUGH.
It's creepy, it's all intertwined in ways you don't see coming. And yes, it's a take on the original Turn of the Screw from yesterlore. I know there are tons of adaptations of this, so I hope I got that right. A young woman goes to a house to nanny a home of misfit-ish daughters, and is spooked OUT from the get-go. The dad is creepy (you just wait), the neighbor is awkward (oh you just wait), the mom is clueless (ugh, you'll see) and the sisters are a mix of annoying, awful and genius.
It's an absolute page turner, a mess-with-your-mind kind of book. Sounds in the attic, doll baby heads here and there, alarms that shouldn't go off going off in the middle of the night OH it is stressful. You'll love it.
And that twist at the end, I did NOT see that coming. If you've read this book and know what I'm talking about, please send recommendations on books like it! So good. SO, so good.
My question remains for those of you who've read it: WHERE IS RACHEL? Like really where is she?
150 million stars.
Read it.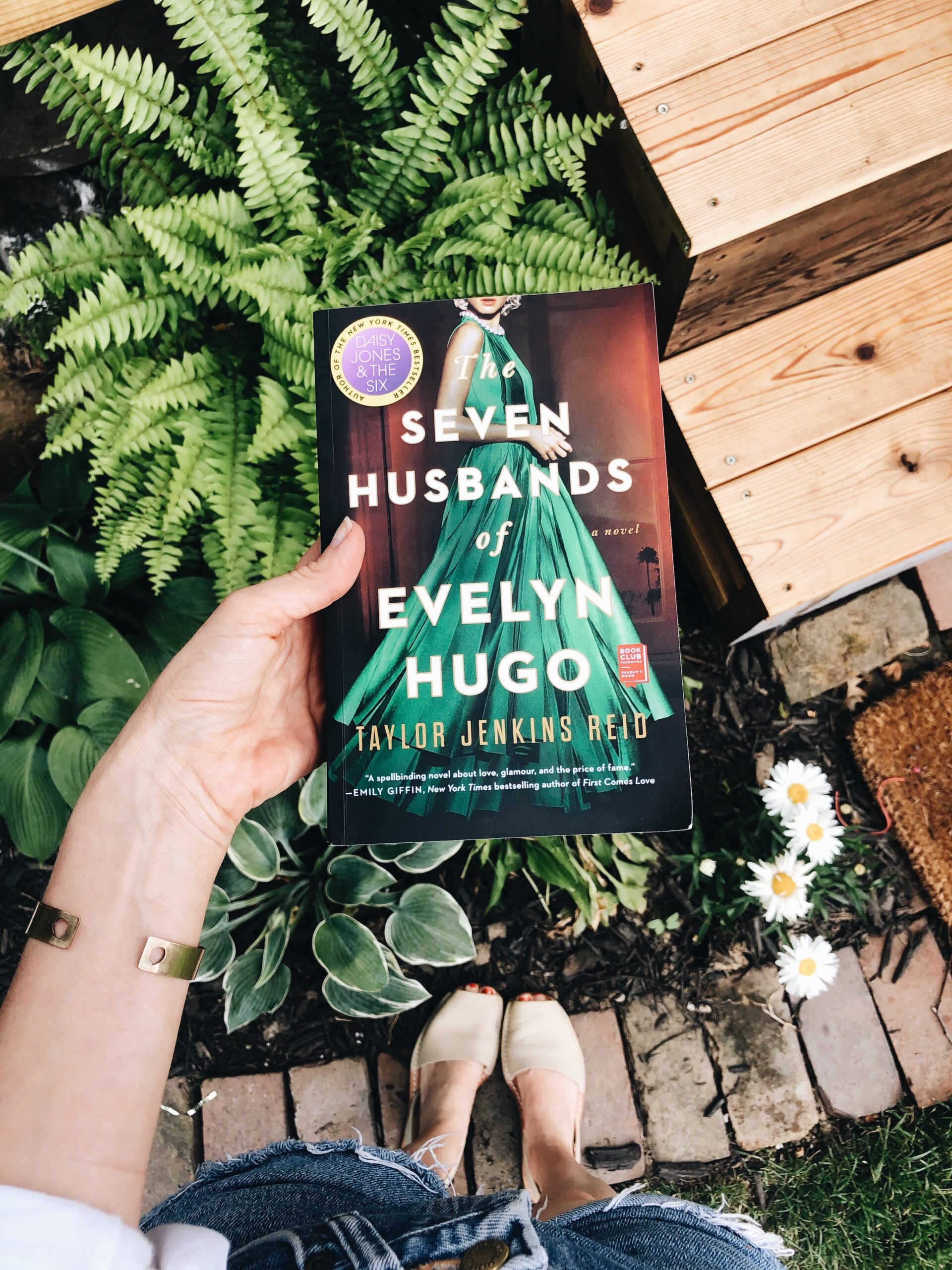 The Seven Husbands of Evelyn Hugooooooooomg.
What a heartbreaking story. But before we talk about that, can we please be linked to all her green dresses, thanks.
The style! The Hollywood fashion! It's all so glamorous and classic and chic, but also I spent a lot of the time being super angry. First, at the men. They were just awful. It's never a joy ride to read about abuse. This is why they brought us back to her dresses, so to even out the pain! I'm just kidding.
I LOVED this book. It was so interesting to discover all the whys of these husbands and marriages. Nothing is what or why you think it is. And that's probably all around us, all the time. All the cover ups, the manipulation, the strategies, the way it looks. All in the exhausting effort to hide who you really are. How exhausting that must have been and IS FOR SO MANY.
But those dresses, though.
I loved Harry. I loved Celia. It had this City of Girls vibe at times, right? And of course with a tiny Daisy Jones essence sprinkled in, being the same author and all.
Highly recommend. Beautifully told, tragic, and THAT SECRET TIE between Monique and Evelyn's life. Holy cow, I wondered what it would be, but never imagined it would be that. Another painful coverup. But strangely sweet at the same time.
55 million stars.
Read it!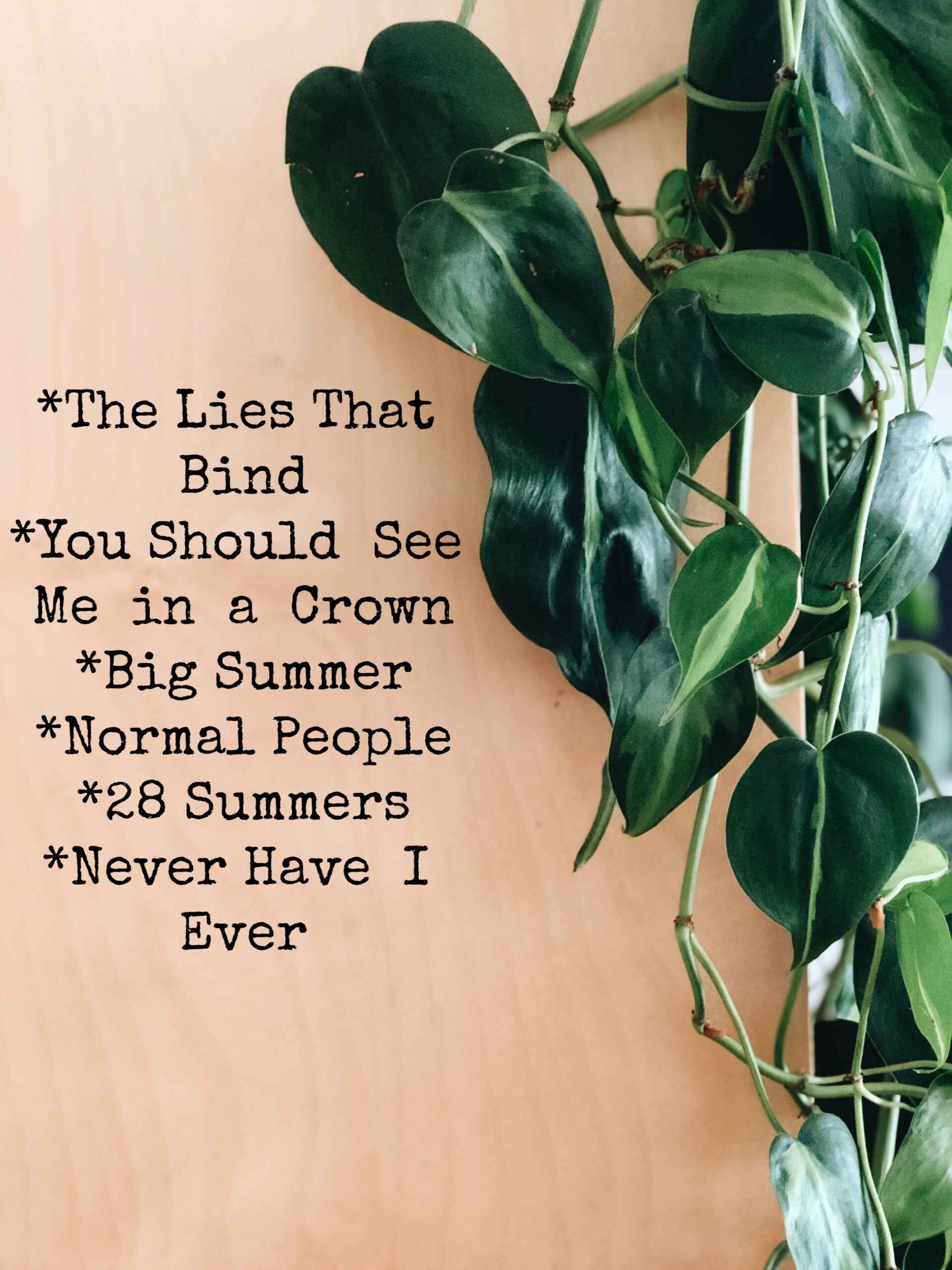 So this is what's next! Well, next-ish. I've been saying since January that I'm going to read A Tree Grows in Brooklyn, so last night I read the first paragraph and officially jumped in. That SAID, this is what's right after. Another Weiner, more Hilderbrand, another Hoover, brand new Giffin! And a new-to-me author Leah Johnson with You Should See Me in a Crown. It's brand brand new and highlights a lot of racial issues so I'm eager to get in that and well, wake up some more.
Have you read any of these? What are you reading now? As always, hit me up with suggestions on what else I should read! I just typed read three times. Here are the other book club posts, if you want to go back for a refresher. At this rate, my next one will most likely be in November. Haha!
Oh.