But it's crunchy! A crunchy summer vegetable bake. And it's great.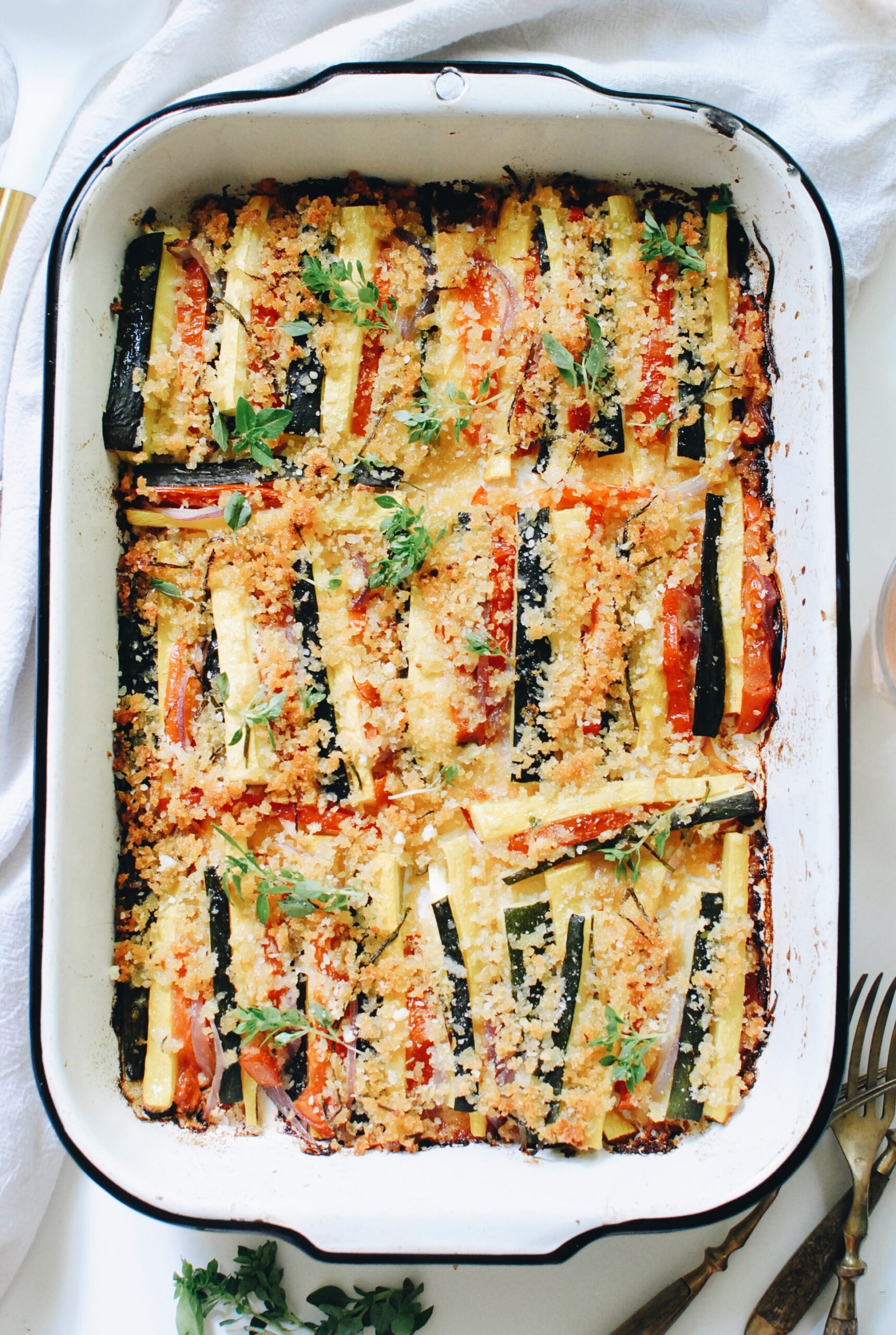 This is the thing, it's not really a gratin. Once I put the zucch and the squash next to the tomatoes, they were such different sizes that instead of having a stroke, I decided we'd slice them into sticks this time. Sticks, I tell you! It works.
You're like, tomato sticks? Look, just roll with me this summer.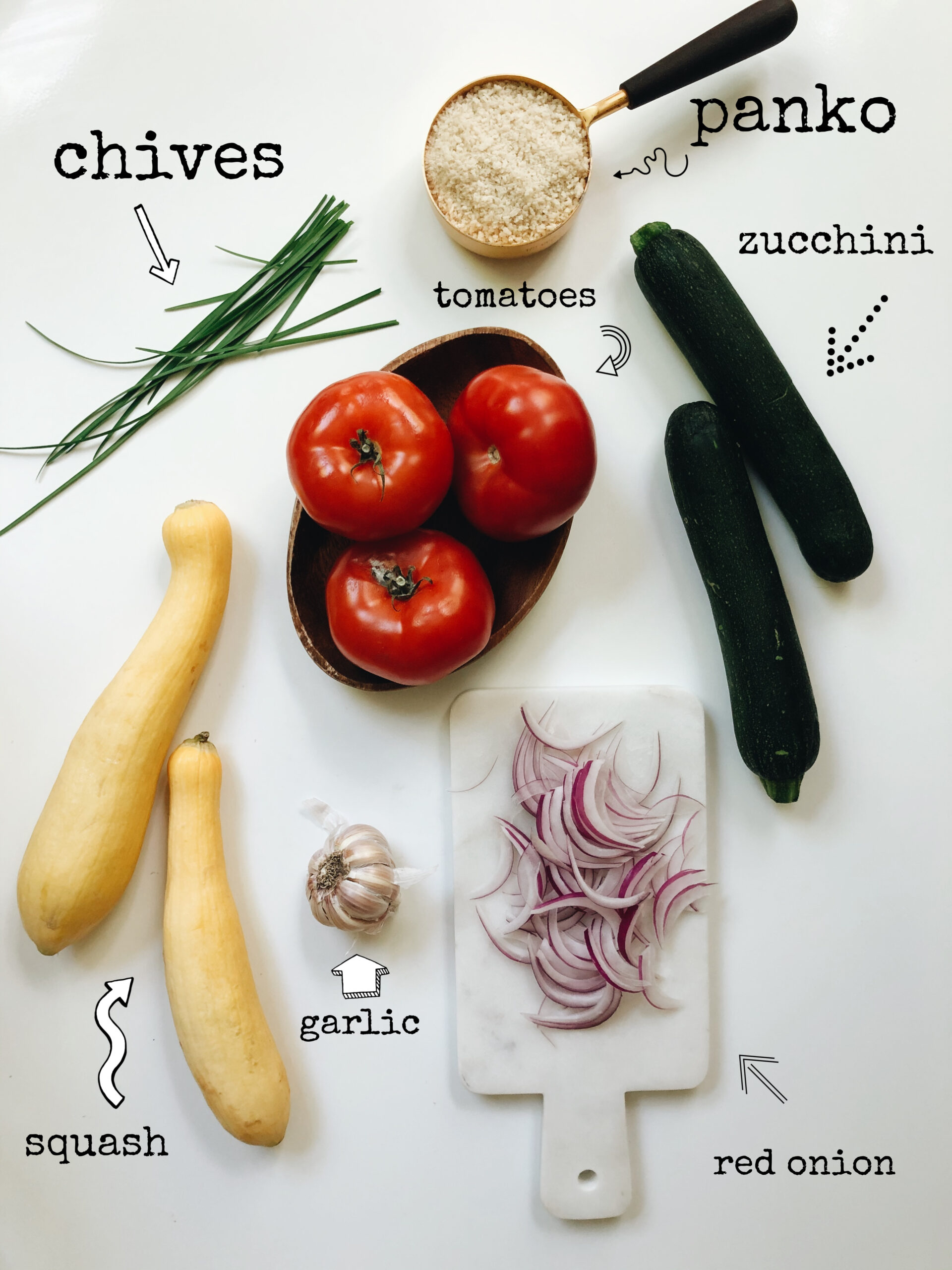 Obviously simple. I didn't end up using all three tomatoes, so use what you have, then save the rest for BLTs. No one will be upset.
I also didn't end up using every bit of the zucch and squash, so save the rest for something else. LOOK I CAN'T COME UP WITH EVERYTHING, OKAY?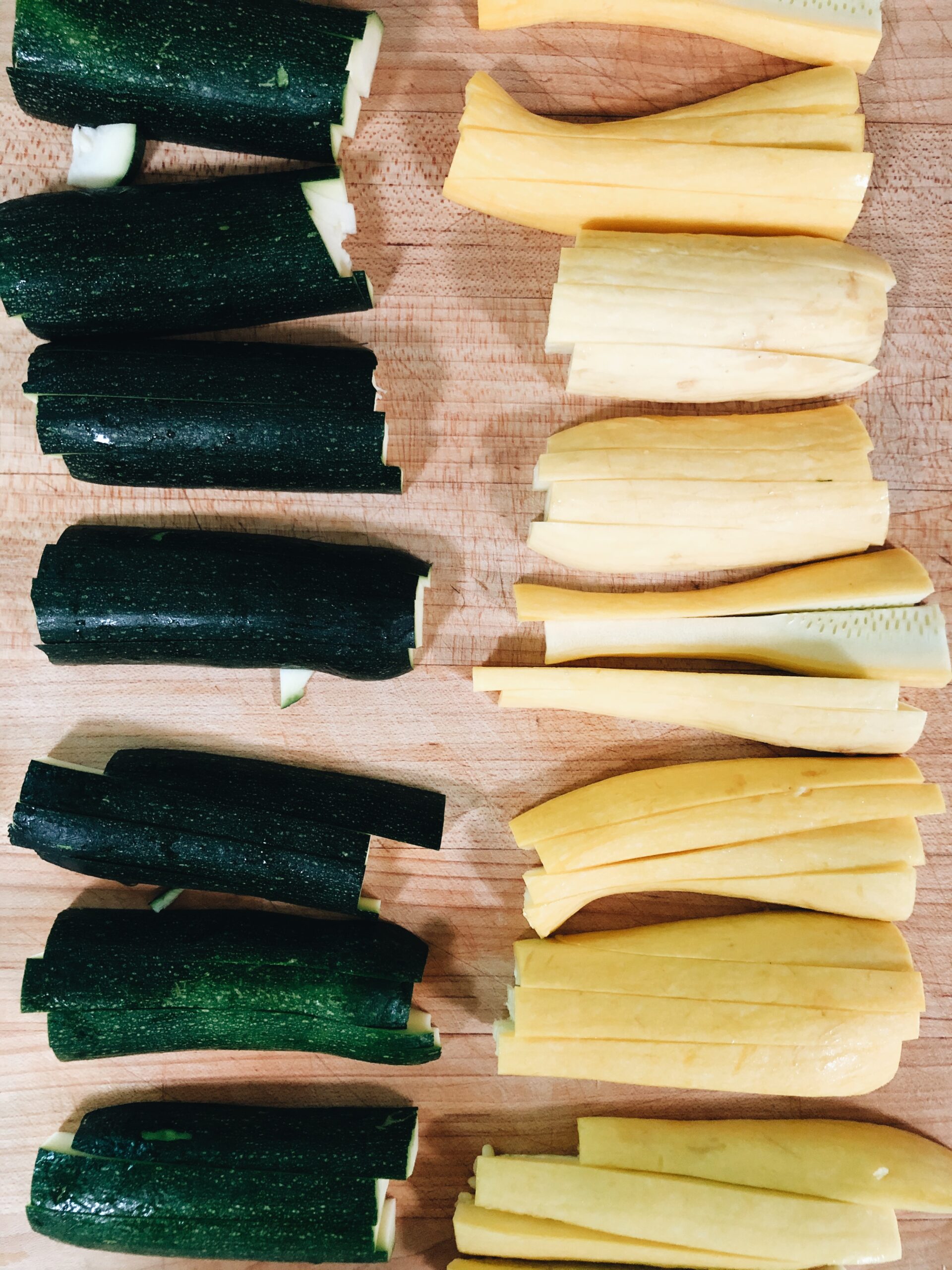 Sticks!
You know, down the center lengthwise, flesh side down, another slice lengthwise until you get sticks. Stickies. Stickeroos. Sticks.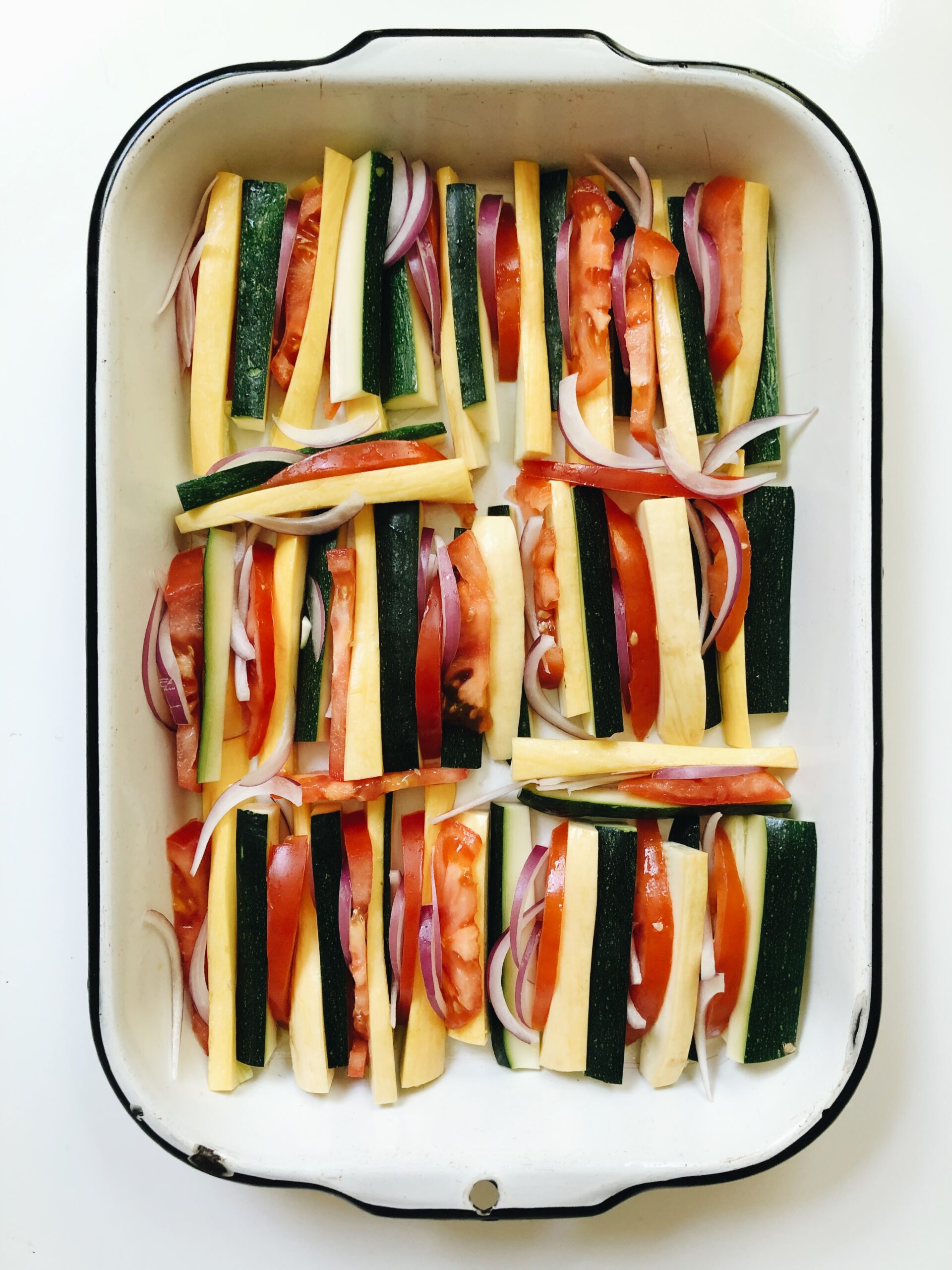 Then you just arrange, side by si- oh! Drizzle a Tbs. of oil along the bottom of your casserole dish. And then side-by-side stacking action. The zucchini, squash, little tomato slice, a few slices of red onion, on and and on and on.
I even filled in some gaps all wonky like, but it's summer. There are no rules.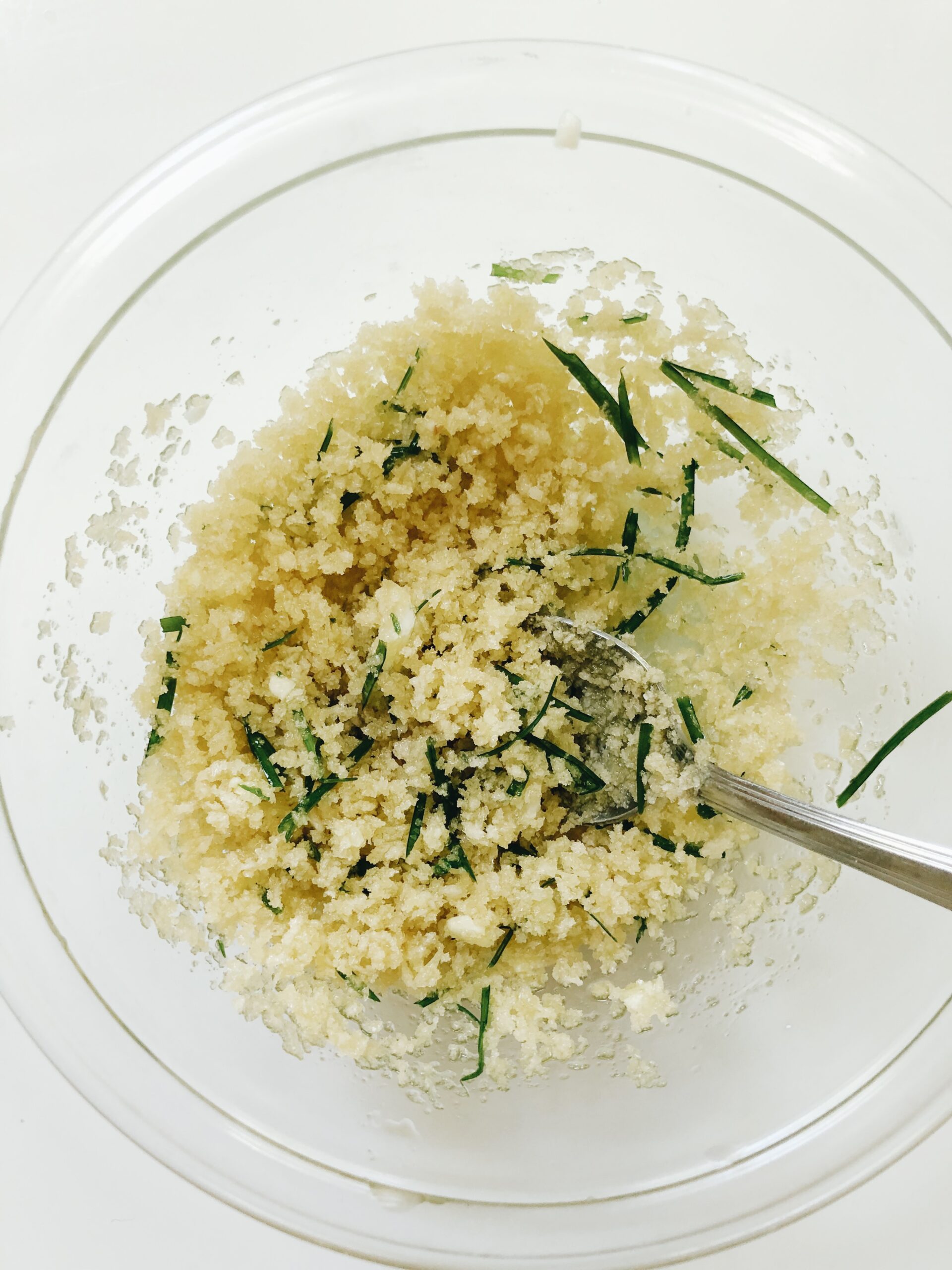 In a little bowl you'll combine the panko, finely snipped chives- (Okay wait, story time. I was going to pulse my oil, chives and garlic in a mini food processor, but it broke! I ordered a new one. Yes, a different brand. It's here now, but it didn't help me last week when I was making this. So the chives are halfway chopped, as is the garlic. It's okay though. The end.) – garlic, oil and a pinch of salt. Toss toss until the panko is coated and shiny. Got it?
And then just sprAnkle it over the veggies. Cover this dish, bake it for 20 at 375. Then uncover and bake another 20 until the panko crunches up and turns golden brown. And it's perfect!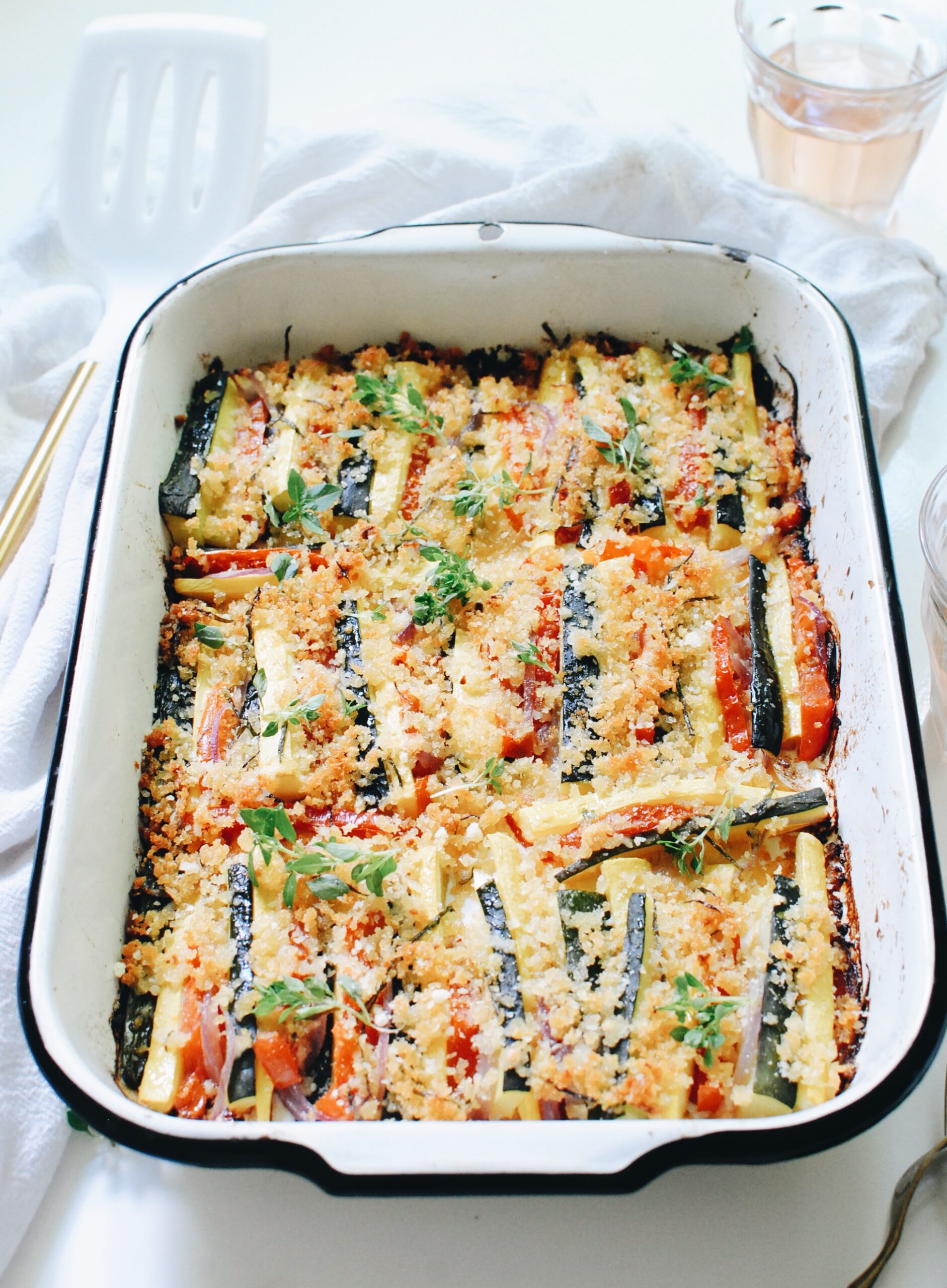 Sooooo so good. The veggies have definitely gotten tender in the baking, the garlic and chives sort of infuse everything with aromatic essence, the panko is a crunchy finish, and you'll fall apart in soul splendor.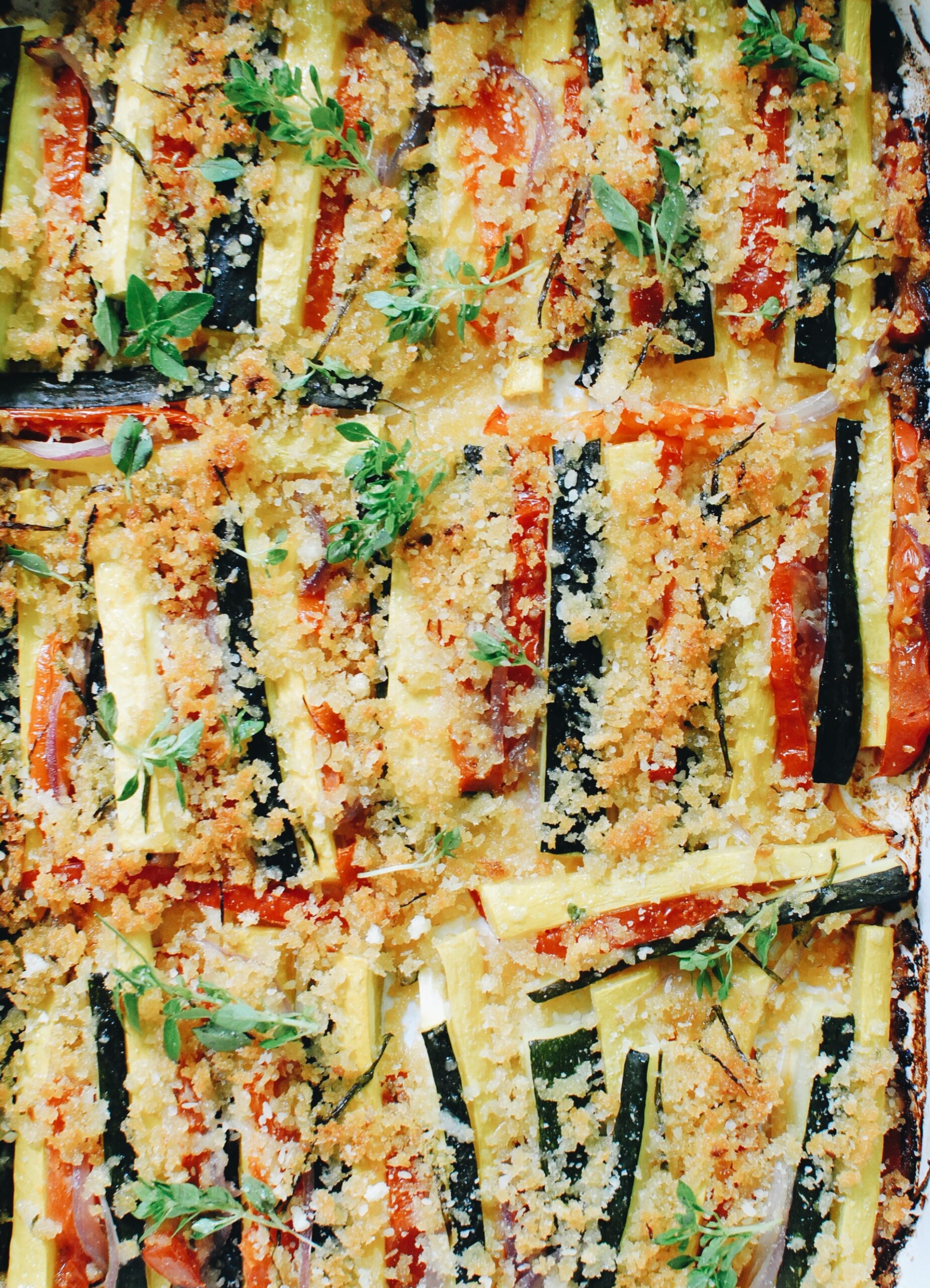 Look, if you need to garnish with fresh or powdered parmesan, this is an a-okay place in be in life.
And if fresh basil is in the cards, jump in open torso. I will never stop you.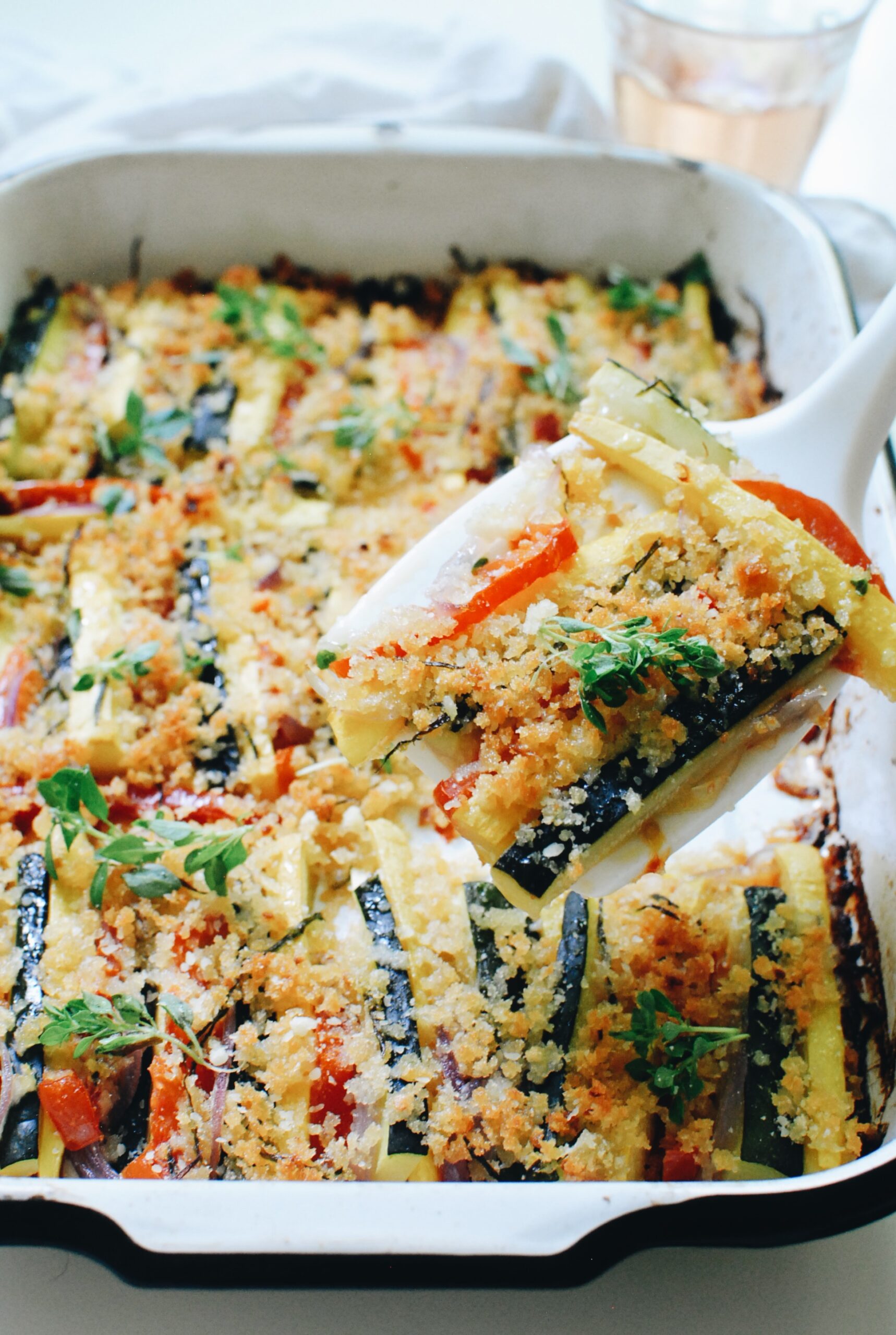 Make it all summer!
Ingredients
1-2 medium zucchini, sliced into little sticks
1-2 medium yellow squash, sliced into little sticks
2 medium tomatoes, thinly sliced, then sliced again crosswise
1/3 cup thinly sliced red onion
1/2 cup panko
3 cloves garlic, minced
1 Tbs. finely chopped chives
A few Tbs. extra-virgin olive oil
Coarse salt
Instructions
Preheat your oven to 375.
In an 8x13 baking dish, drizzle a little bit of oil across the bottom. Arrange the zucchini sticks, squash sticks, sliced tomato and red onion side by side, alternating the veggies as you go. Sprinkle a little bit of salt over the veggies.
In a small bowl, stir together the panko, chives, minced garlic, 2-3 Tbs. olive oil and a pinch of salt. Sprinkle the panko mix over the veggies, cover and bake for 20 minutes. Uncover and bake another 20, until the panko is golden brown and crunchy. Garnish with a little parmesan cheese and fresh basil!
Serve immediately.
Serves 4-6 as a side.
7.8.1.2
506
https://bevcooks.com/2021/06/summer-vegetable-bake/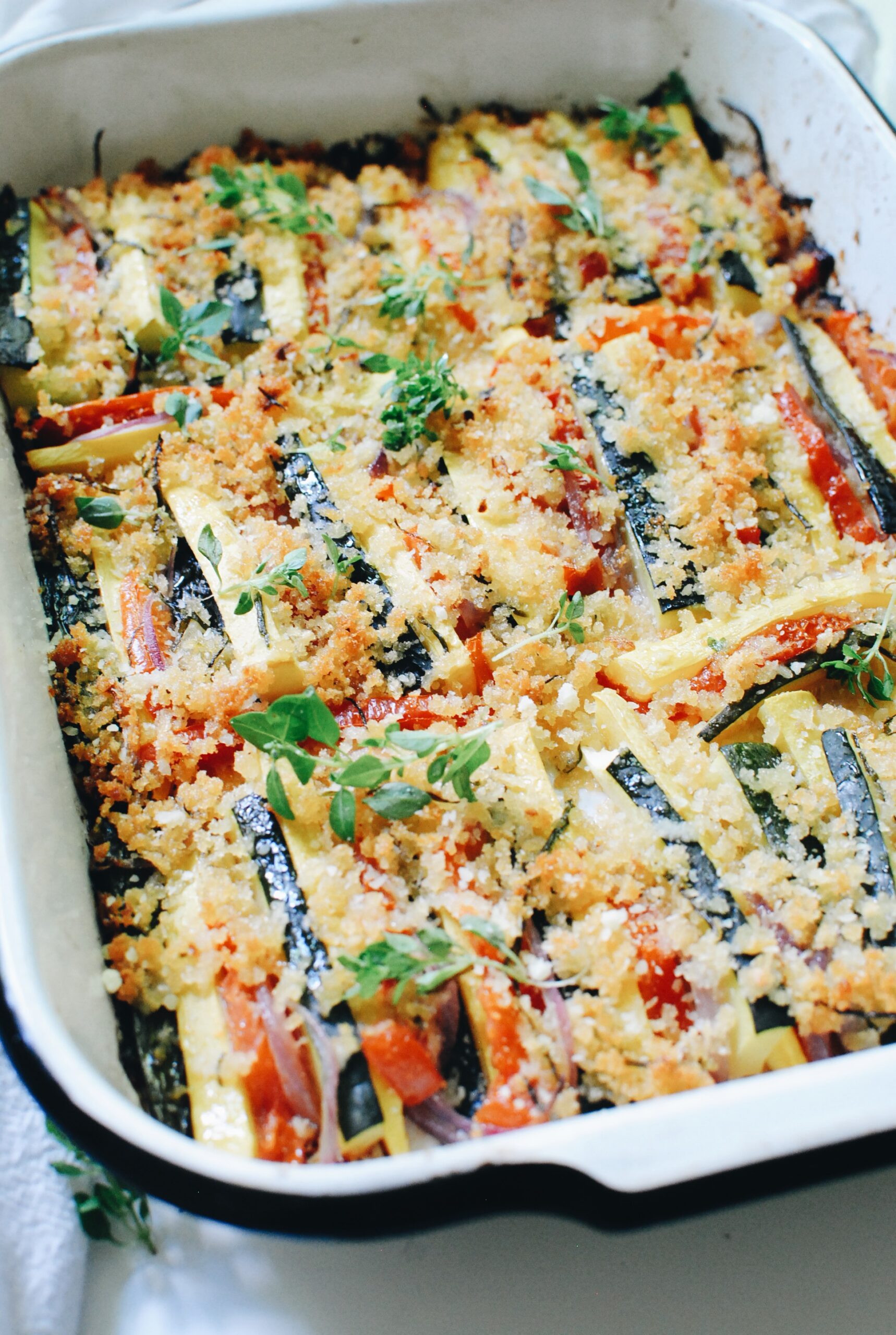 A crunchy bake! It works.