You're like, GRODY FENNEL? Come on, dost thou not trust moi? (said like Diane Chambers.)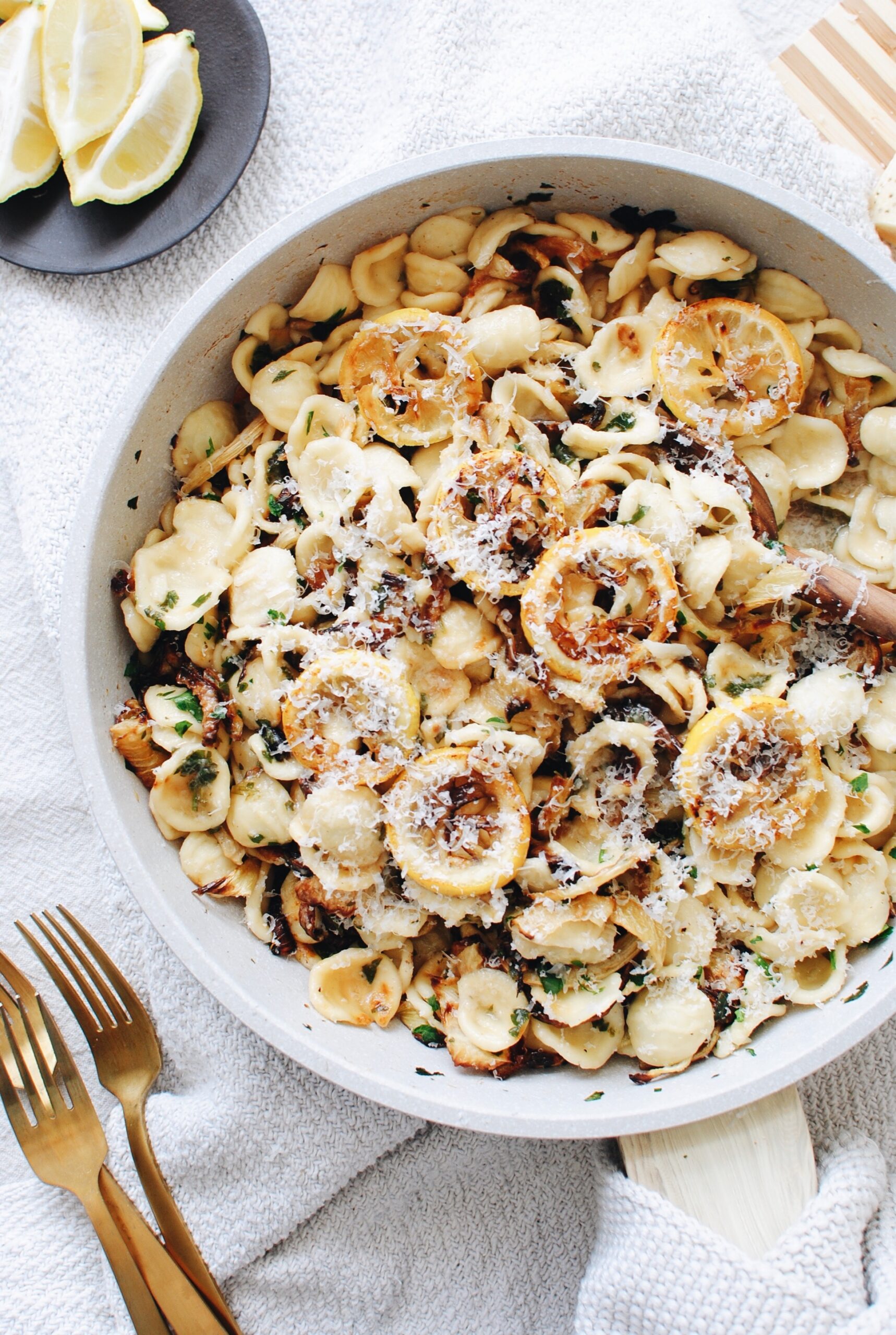 Roasting fennel is one of those secret loop holes of life. It's sweet. But it's savory. It's tender. Yet it's crunchy. And it works stunningly with loads of lemon, piles of parsley, oodles of orecchiette and ample alliteration.
Also, tell me what you think of this idea in the comments. (the idea's not in the comments. you'll tell me in the comments. glad we had this talk.)
Lately I've been trying to come up with simple, flavor punching FIVE INGREDIENT recipes. It's hard. But I'm trying. This here is the first! I think SEVEN ingredient recipes are easier, don't ask me why – but if you're into this concept of EIGHT ingredient recipes, let me know and I'll try and make a new series out of it. TEN INGREDIENTS or less!
Still working on the name.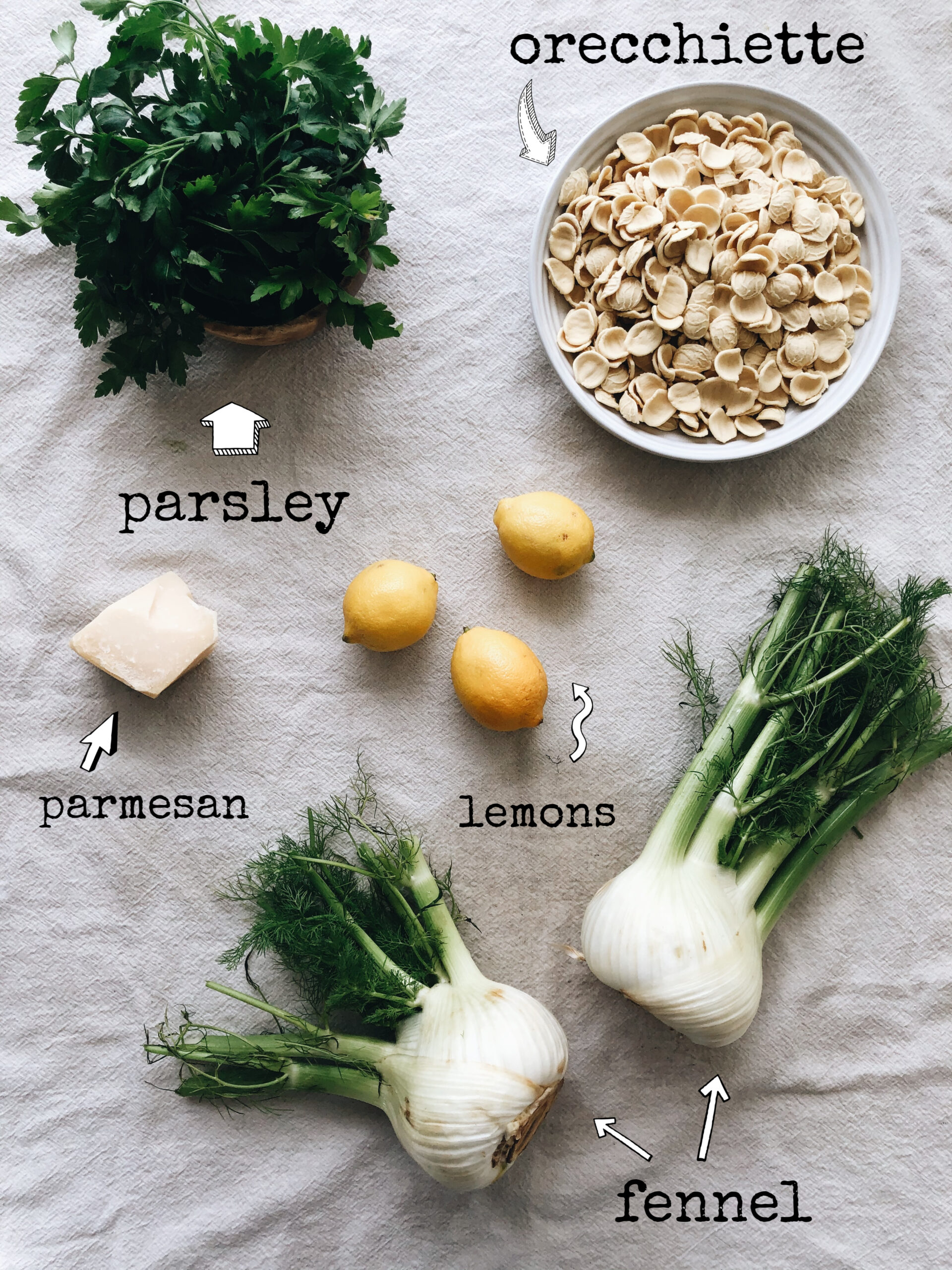 But let's start here. Fennel (two of 'em, trust!), LEMONS (see, that's always going to be our secret weapon with flavor, citrus. don't argue, this is the law.), orecchiette (or honestly, any small pasta works. I just like these because we call them little ears and hold on, that's creepy), parmesan (can't beat a salty, nutty binder), and parsley! (herbs for president.)
I'm leaving out olive oil and/or butter and salt in these ingredients because those are staples. Don't come after me.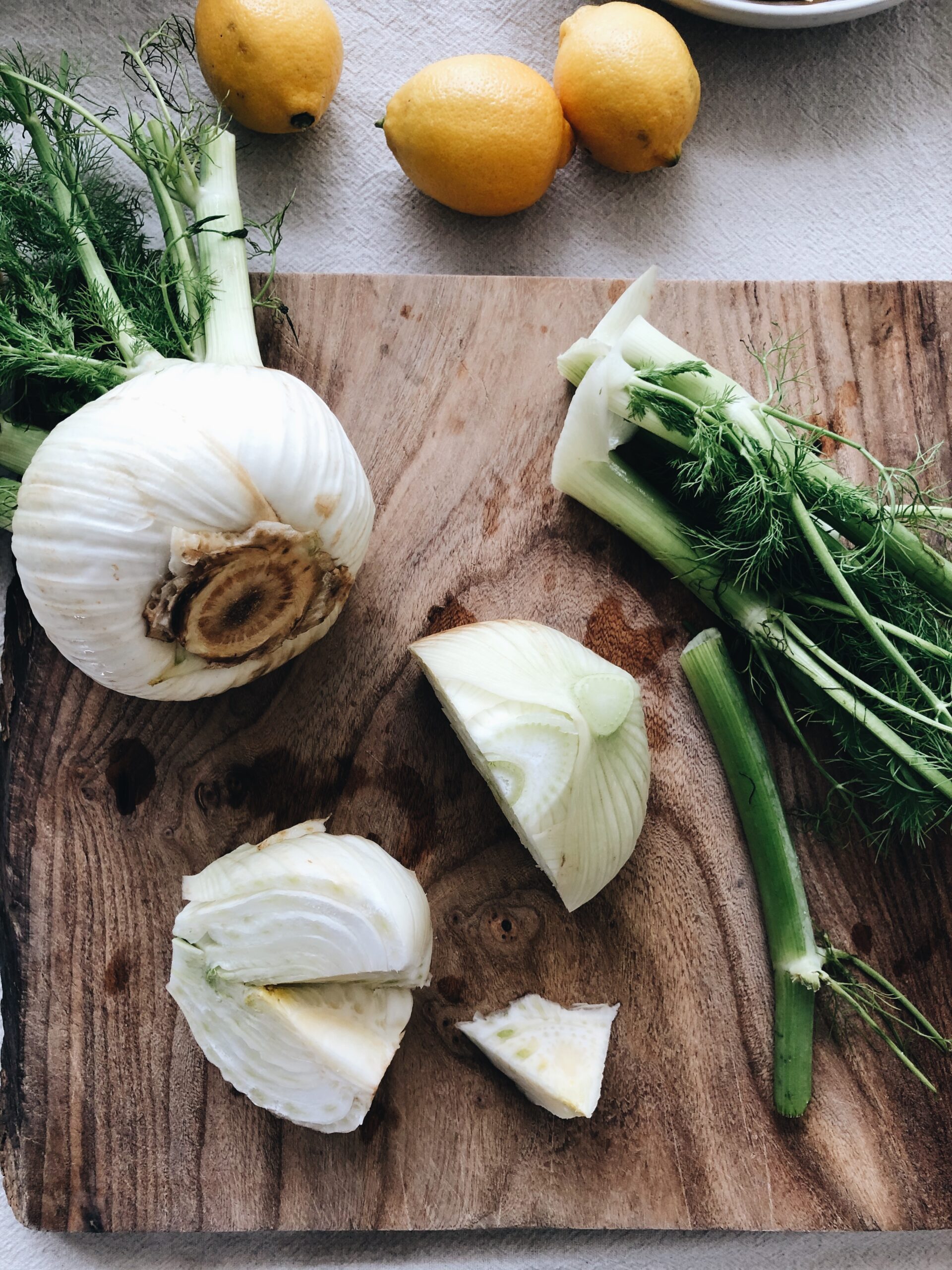 So, to cut a fennel bulb, you start at the root and whack it off. Then turn it on its side and core out that thick. . . . well, core. Then just slice slice slice the rest of the the bulb into . . . well, slices. Food blogging is hard.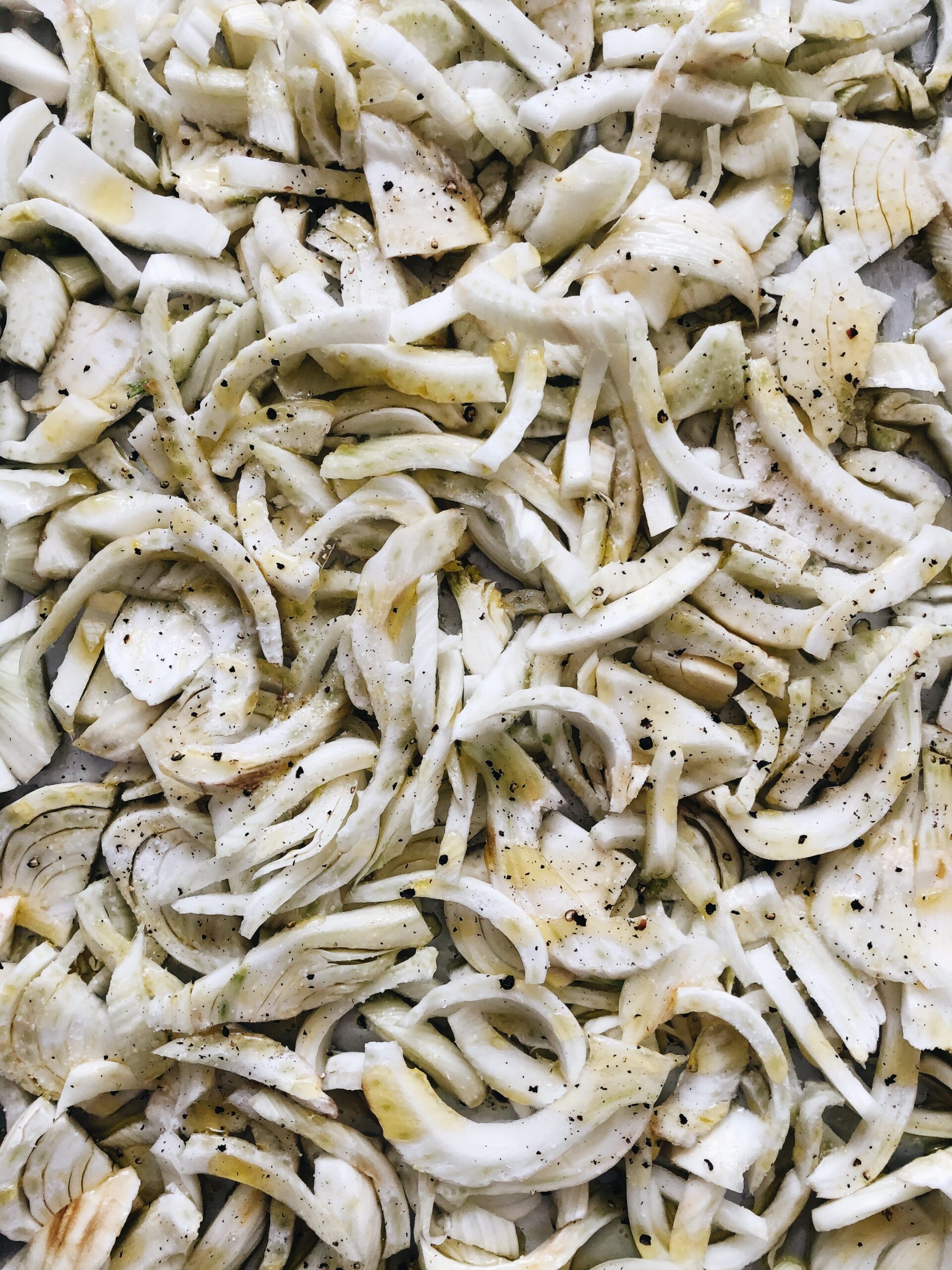 Look at that! Drizzle with tons of oil, and sprAnkle with salt and pep. That's the way I say pepper. Pep.
Wait, are you burning your laptop right now?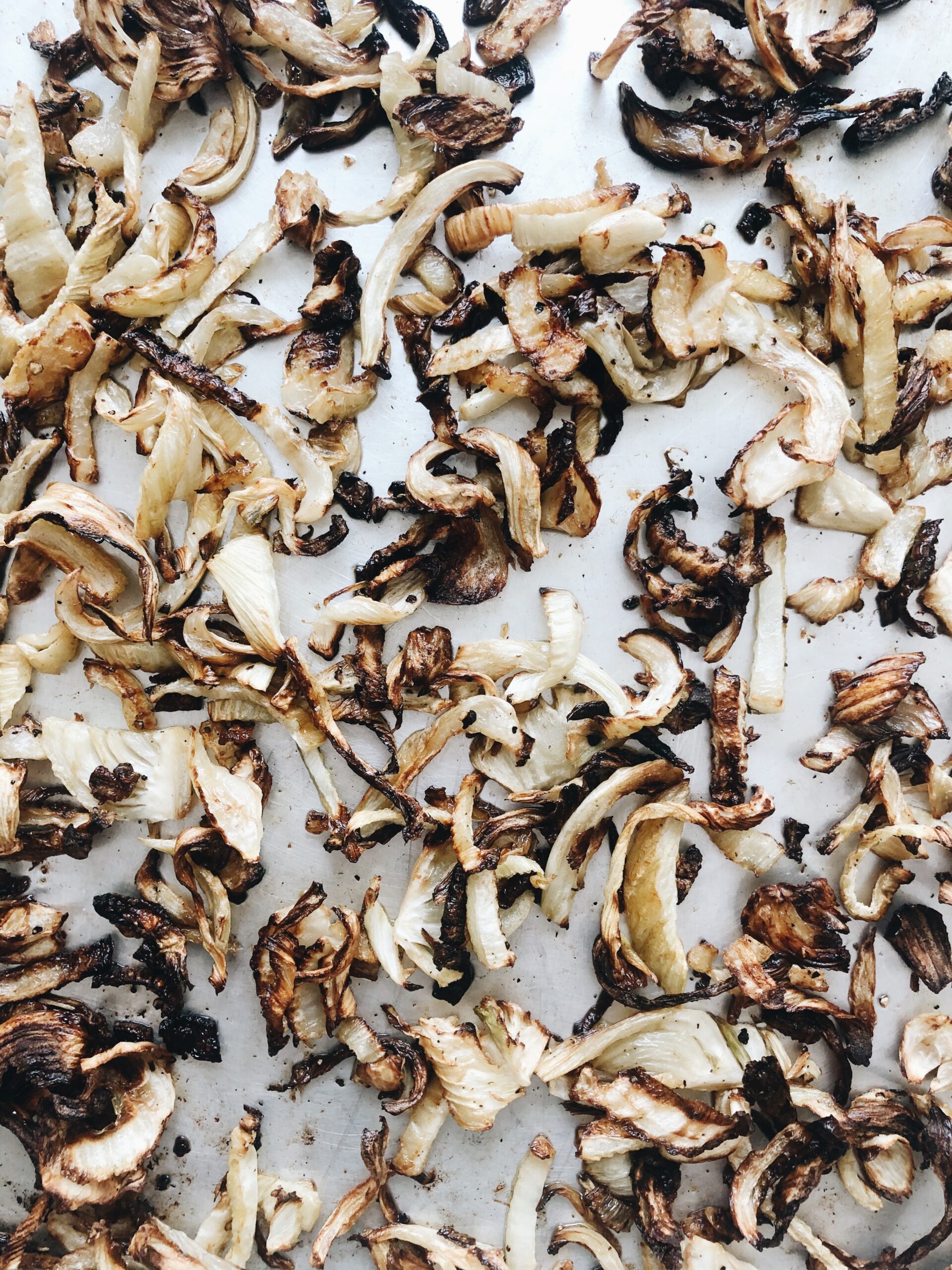 And thiiiiis is about 45 minutes to an hour later. All ovens are different, so keep tossing the fennel every 15 or so until it's all divinely roasted and gorgeous and you want to pet it and call it Frank.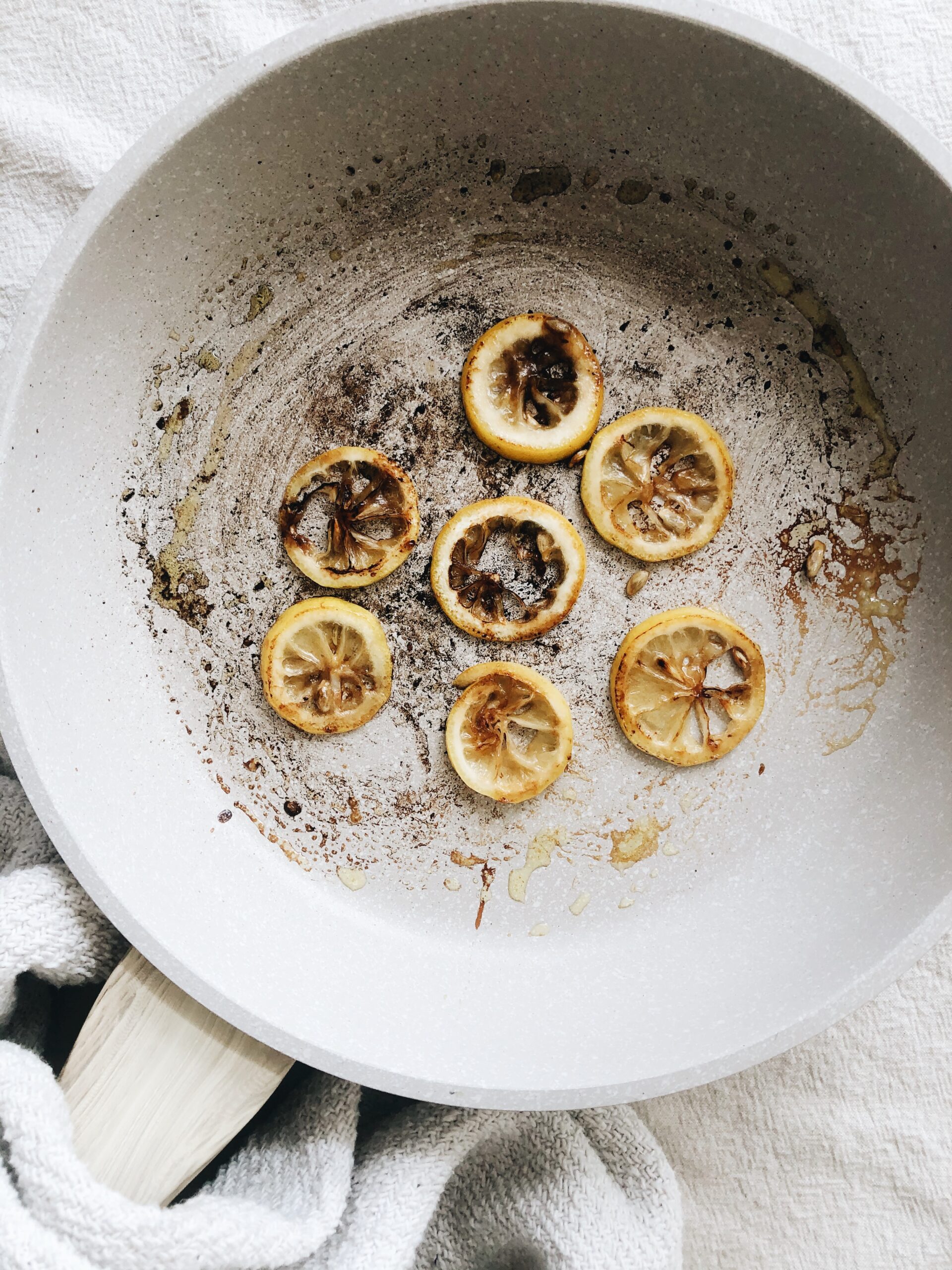 This is optional, but I always love a good seared lemon. This happens while we roast the fennel, so it's not extra TIME, it's just finesse. Lemon finesse. We're starting a band called Lemon Finesse.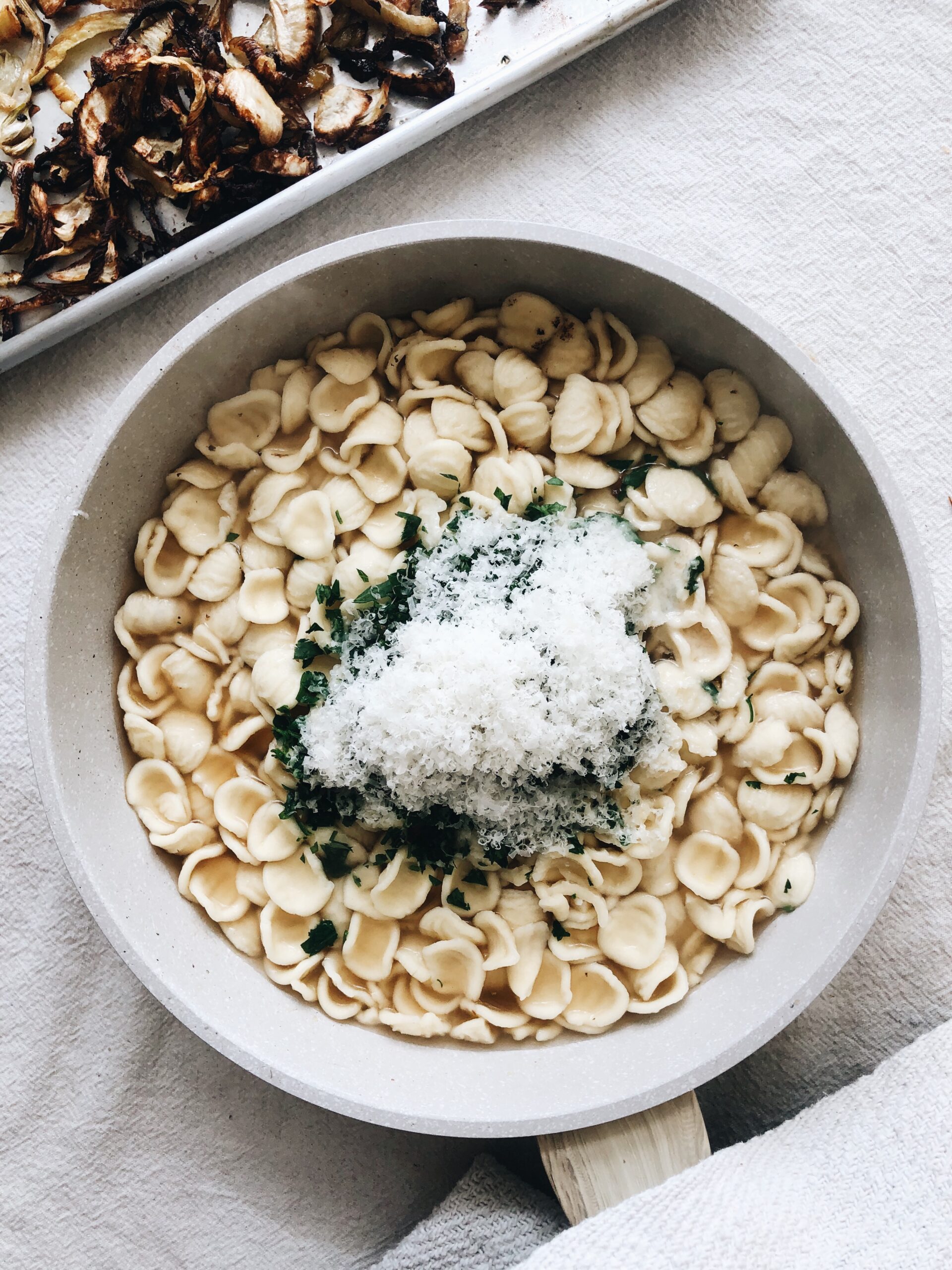 Then it just makes itself. Cooked orecchiette + pasta water + lemon juice and zest for days + tons of chopped parsley + mountains of parm. Throw a little butter in there if y'awnt!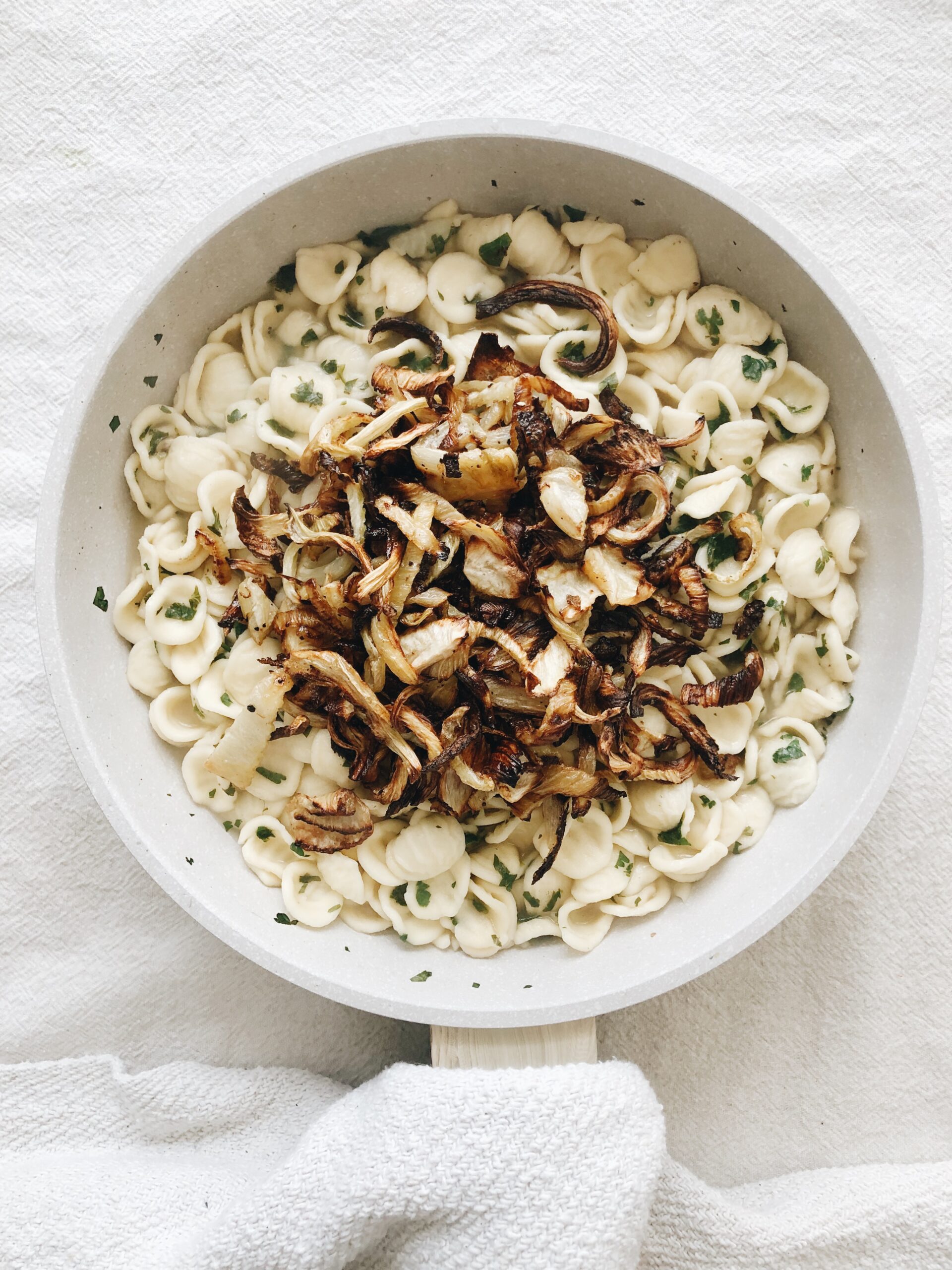 And then our delicious roasted fennnel, omg. Would you believe my kids love roasted fennel? Truth. When we were in New England two years back I roasted fennel all the time for dinner and they snarfed it up like feral raccoons.
However, I'm just glad we're all on the same page that black licorice is from the devil.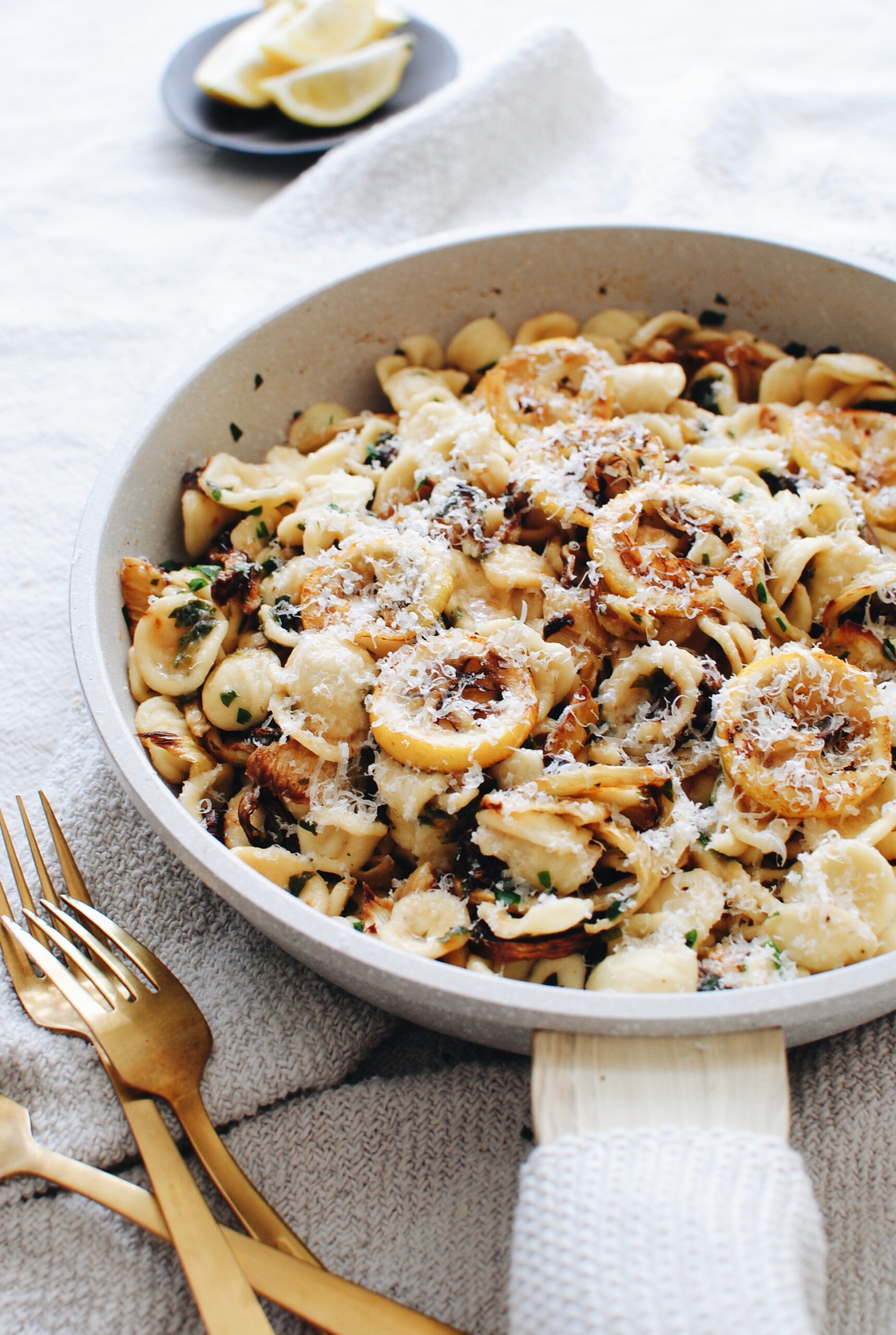 Well hello there.
See those little seared lemon rounds on top? They just add, ya know? Brings it to 11.
There's so much going on in this, there's honestly no need for more than five ingredients. Isn't life grand!? (i get excited about little things.)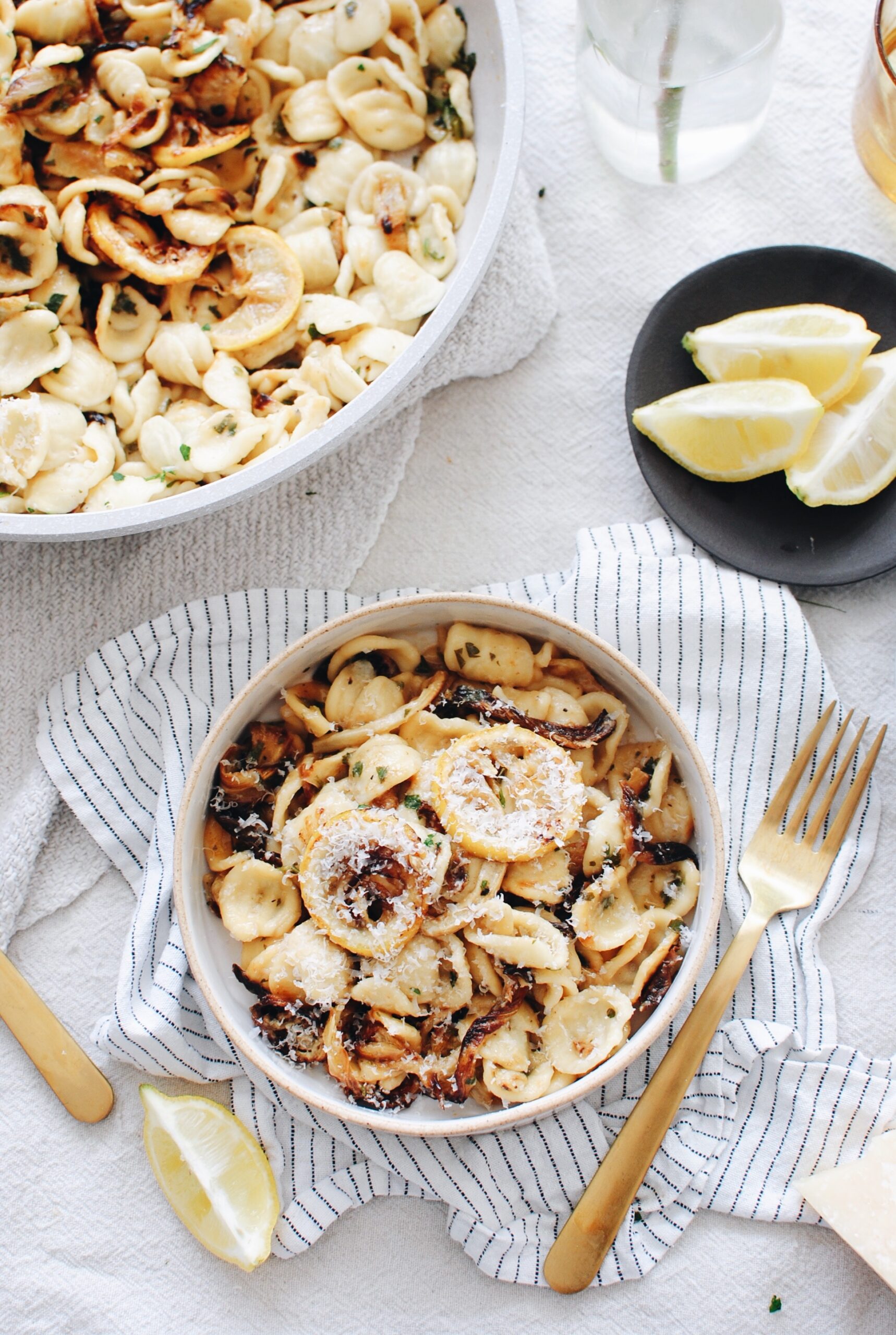 It's a rustic, homey dish. Which is my favorite kind of dish in all the land. Something that's SIMP to pull together, but with loads of comforting flavor. I'm so into this forever.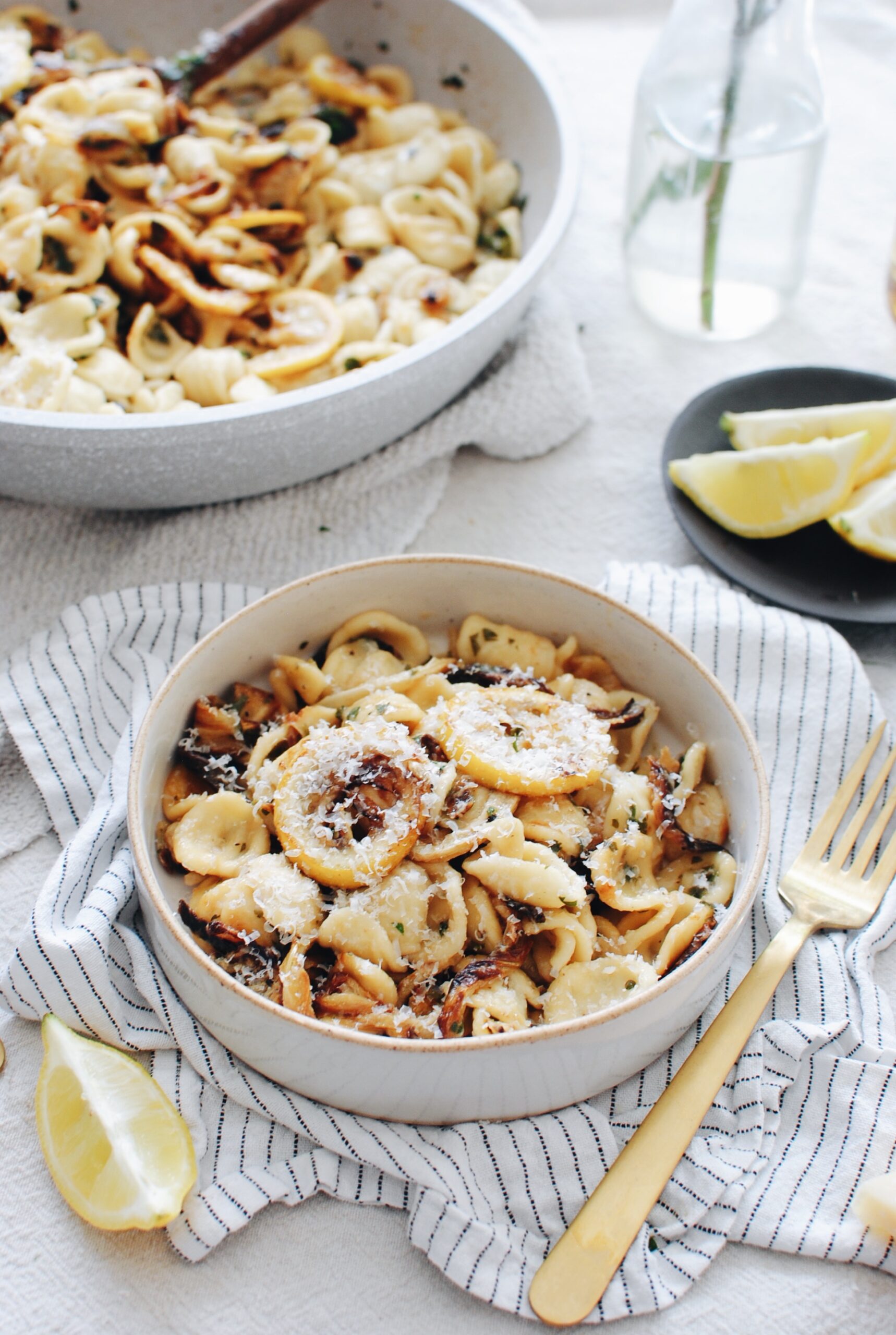 Oh! Add more lemon and parm. Bye.
Ingredients
2 medium fennel bulbs, cored and sliced
3 lemons, one zested and juiced, one sliced and one cut into wedges for serving
3 cups orecchiette pasta
1 bunch parsley leaves, chopped
1/2 cup parmesan cheese, plus more for garnish
Extra virgin olive oil
Coarse salt and pepper
Instructions
Preheat your oven to 400.
Arrange the sliced fennel on a large rimmed baking sheet. Drizzle a few Tbs. oil over it, plus a generous sprinkle of coarse salt and freshly ground black pepper. Roast anywhere from 45 minutes to an hour, flipping the fennel every 15 minutes for even roasting.
In a medium skillet, sear the sliced lemon in a tiny bit of oil. Once you get nice browning, flip and sear another minute or so. Remove the lemon from the pan and set aside.
In the meantime, bring a medium pot of salted water to a boil. Add the orecchiette and cook until al dente. Using a sieve, transfer the cooked pasta to the skillet and add about a cup of pasta water, plus the juice and zest from a lemon. Add the chopped parsley and fresh parmesan to the skillet and toss to combine. Season with another pinch of salt, then add the roasted fennel. Give it one more toss.
Garnish with extra cheese, the seared lemon slices and the extra wedges. (You can even garnish with the fennel fronds if you want!)
Serves 4. You'll LOVE THIS.
7.8.1.2
405
https://bevcooks.com/2020/02/lemon-fennel-orecchiette/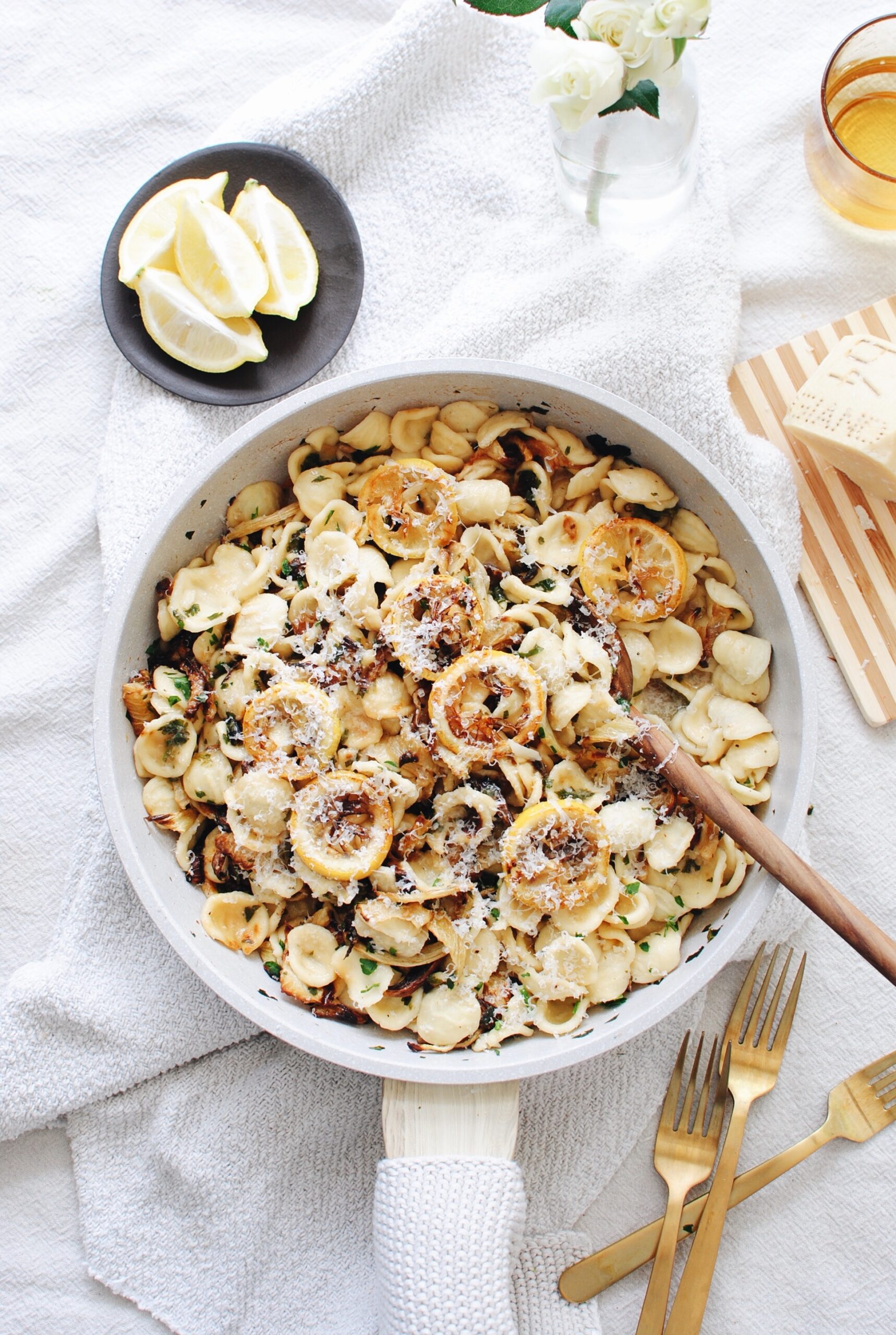 Look at you falling in love with fennel!