A few things: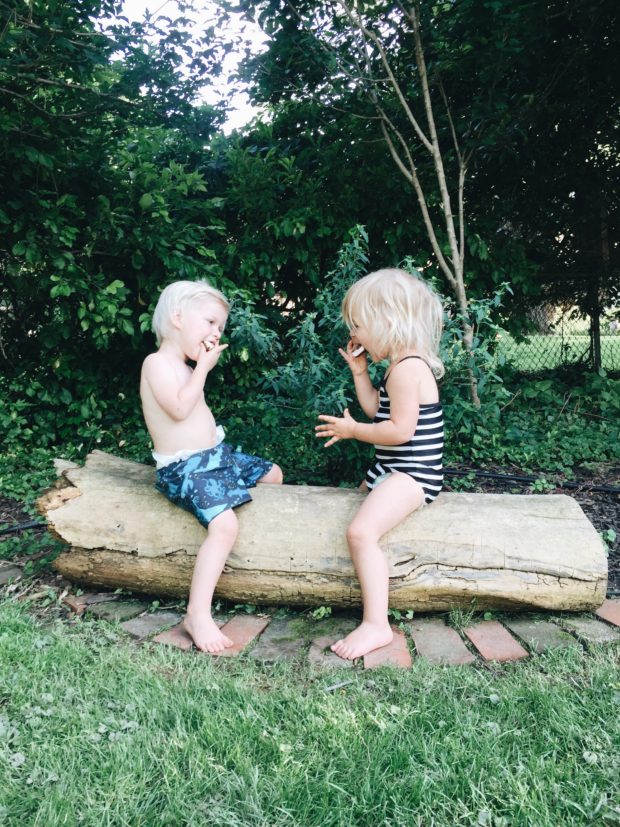 Happy almost June! I know it's not technically the new month yet,  but I jumped the gun yesterday and ripped May straight up off my wall calendar, so that a fresh, blank month could smile right back at me. Ahhhhh.
Of course it was only blank for 1.7863 minutes, before I penciled in a handful of play dates, movie nights, a spa date with Aaron (!), and a couple of happy hours. June's lookin' good on the social front, boiiii.
Yes, Natalie has dreadlocks.
No, they are not sitting on a porch swing, nor is she wearing a linen skirt.
But the mixtape's viiiiibe is so that. So swingy. So skirty.
I'll stop with the bullet points now.
How was your Memorial Day? I always feel like this long weekend is the gateway to SUMMER. Even though we technically have a few weeks until it officially begins. It's here. The pools are open and ready for kid pee. Your grill is flexing its grates in preparation for the coming months. You have the beginnings of a tank top tan, AND I already have a mosquito bite on my neck and my knee. It's summer!
This mix, okay. Ugh, I love it. Honestly, if you only listen to Hank Williams (Sr! Not Jr. ew.) for the rest of your entire summer, you're already doing it right. Tell you what, after you make it through this playlist, just go to his Spotify profile and listen for hours. You'll walk away from it a better individual in this world, I'm telling you.
This mix is breezy ("You can't say you're breezy, that totally negates the breezy!" – name that show), light, fun, summery, a bit airy, lil' bit of rock, semi-chill, makes you want to twirl around on a huge wrap-around porch, a cocktail in hand with a giant rosemary sprig hanging out.
You know.
I give you . . . the "Porch Swing and Linen Skirt" mix.

Crap, do you think that mosquito gave me a disease?
Previous mixes:
the "It's Like We're in a Scene from Parenthood" mix
the "Judge This Song By Its Cover" mix
the "Parachute Pants and Saxophone Solo" mix
the "Zuzu's Petals and Eggnog" Mix
the "Trick-or-Trick, Smell-My-Feet" mix
the" Crunchy Bangs and Flannel" mix
the "Birthday Candles and Rosé" mix
the "Fireworks and Lemonade" mix