FRAHDAHHHHHHHHHH!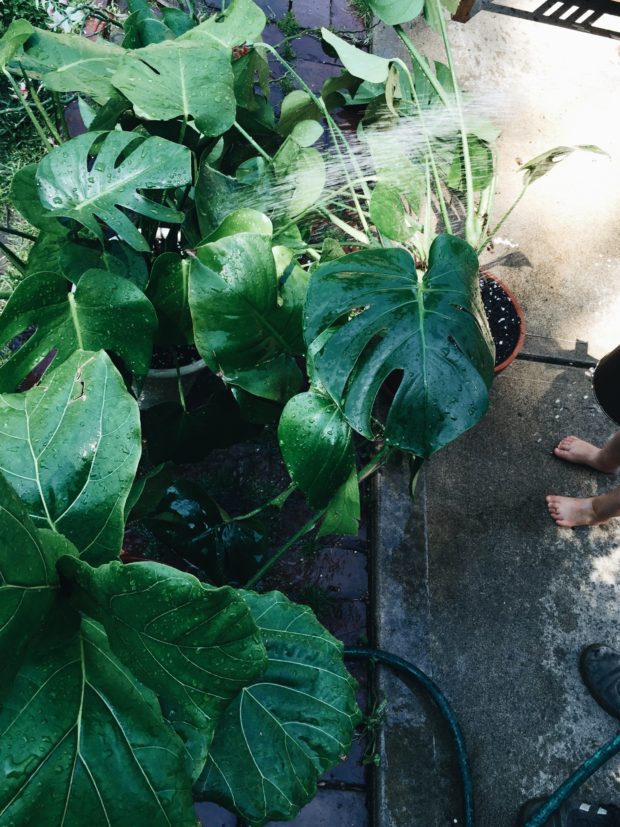 Raise your hand if your whole city slash life is completely drenched in rain?
THIS IS CRAZY. I feel like the entire U.S. is a giant squish fest. It's rained for days. DAYS. And there's no end in sight. Sort of. We actually DO get a break Saturday and Sunday, which is perfect because I desperately need the yards to dry out a bit so I can get prepped for our backyard movie extravaganza on Sunday night.
I'm like, "LISTEN, Mama Nay Nay. (<–Did you remember that I still call Mother Nature 'Mama Nay Nay'? Did you still want to punch me?) We gots ta talk. I know you're doing you, which is awesome, because I big time heart thunderstorms. BUT. My basement is wet. My kids can't play outside, and I have adorable blankets and pillows to arrange in the yard and I can't rightly take mud and earth worms and lightning bolts cramping my steez. Come back Monday. We cool? Coo. By the way your new mascara looks great."
Mama Nay Nay wears mascara.
I should get more sleep.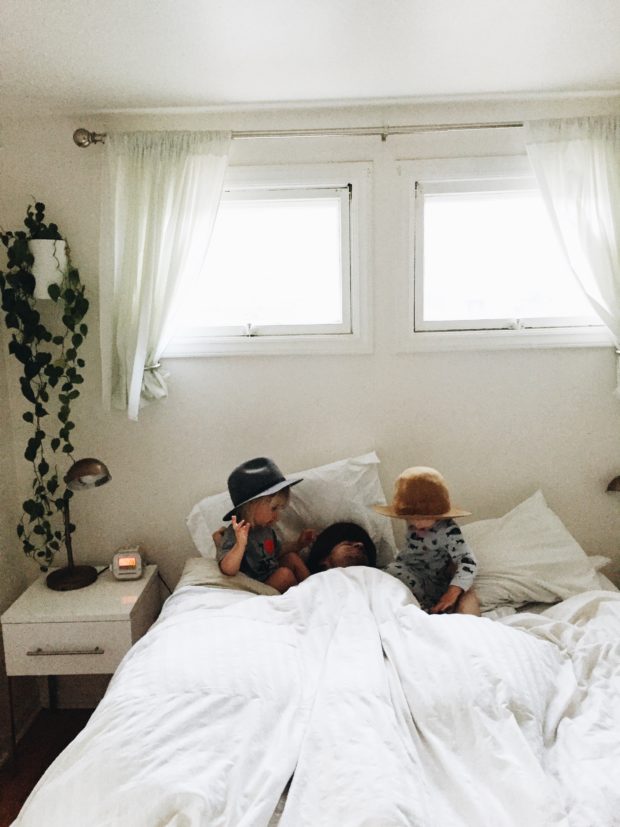 I have the single best story in the entire universe for you.
I've debated on how to even tell you, or IF I should even tell you, for y e a r s now. Because you have to know, this story is coming from the softest, sweetest part of my heart. Which, contrary to popular belief, does in fact exist.
All this rain keeps reminding me to tell you, and so I've decided that TODAY, May 27th, 2016 is the day. The day I shall tell you . . . the "You Better Don't" story.
I just got chills.
It was about seven years ago. My younger sister was working as a photographer in Little Rock, AR. It was a Thursday afternoon, a day like any other, only it was pouring.down.rain. Like, torrential pouring. Meow and ruff style. She worked next door to a sweet older man, whose name we'll call Skipper (to protect the innocent. you know.) He was a darling old soul, as southern as could be. Definitely smelled of tobacco and apple pie.
Barbara and Skipper shared a back door hallway thingy that led to the parking lot, where both of their cars were parked. On this particular thunderstormy day, Barbara decided to head out a tad early, to beat the worst that was yet to come. She and Skipper always shared a light, easy-going relationship, so once she reached the back door to lock it (which would mean he'd have to use the front door and run all the way around the building to his car, in the pouring rain because Barbara's mean like that.), she goes, "Skippy! I'm gonna lock this door and you're going to be stuck out in the rain!"
With a gasp, Skipper teasingly shouted back three tiny words that would change the course of so many lives, forever.
"Youuuuu better dooooon't!"
….I'll just let that sink in for a moment.
Not, "you better not."
Not, "please don't."
But, "you better don't." YOU BETTER DON'T.
Are those not the most magical words you've ever heard in your entire life? Just reading them right now gives me so much happiness. They're brilliant!
You better don't.  (!!!)
Since then, the story (mostly the phrase) has become a regular staple in most of my friends' daily lives. It's been passed around through the years, giving meaning and purpose to those it touches.
I promise you, next time your pasta water is boiling over, or your kid threatens to throw your phone in the toilet, or your dog tracks in mud on your new area rug, you will say, "Youuuuu better dooooon't!"
You're welcome.
And Skipper, thank you. Thank you.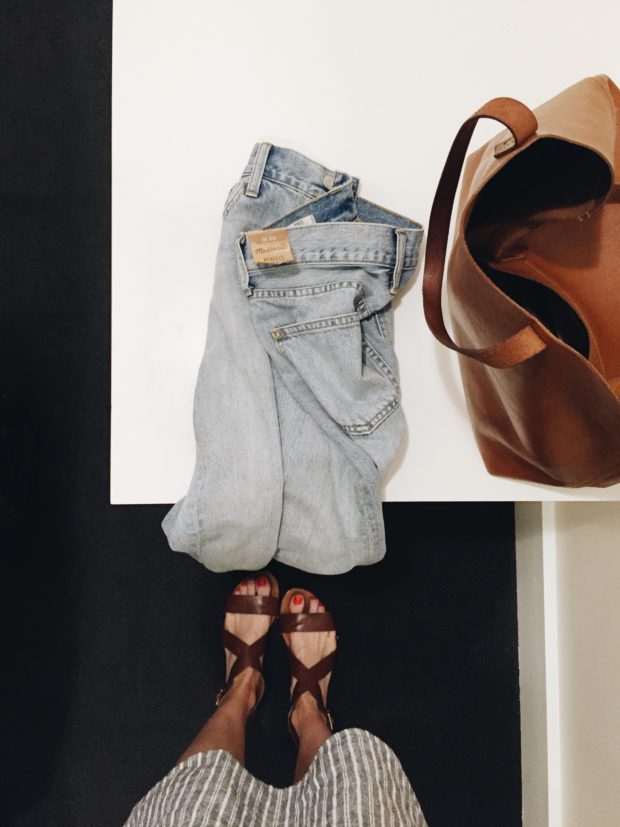 Capsule wardrobes! (you're like, how dare you switch subjects after that majestic story. you better don't!)
I've been talking a lot about capsule wardrobes on the Snapchats, but I wanted to get your take on them over here on the bleegy.
Do you do it? Do you know about this phenomenon? Apparently most do it seasonally, which sounds like a lot of work to me, but whatever. You basically allow yourself 33 staple items of clothing to wear per season. (doesn't include sleepwear, workout wear, and unders) – but everything else. Shoes, coats, one bag, etc.
I LOVE this idea, only I took it a step further. This last week I did the whole Marie Kondo approach, and I took every single thing out of my closet, looked at each piece and asked, "Do you spark joy for me?"
NOPE. EW. GONE.
You guys, I got rid of like, 70% of my closet. No joke. Seriously. Foooor real.
It's now organized by color (and by color, I mean, lack thereof). From right to left it goes, blacks, blues, chambray/denim, whites, stripes (the most obnoxious amount), and my bathrobe. Ha! All my jeans are rolled up and stacked perfectly. Darks, lights, white, linen pants, 4 pairs of shorts. The end.
It feels w o n d e r f u l. It's like, I know what I have, and can easily throw on an outfit that I've never worn before, simply because I purged all the ugly crap I've not worn in forever and said LATER, BIA.
So tell me, do you capsule? Are you on board? Can you swallow this idea? (<–ha ha ha ha)
Bee tee dubs – those jeans up there? Madewell's new summer jean. Do it. I look like 1984 Goldie Hawn in them and I could not be more obsessed.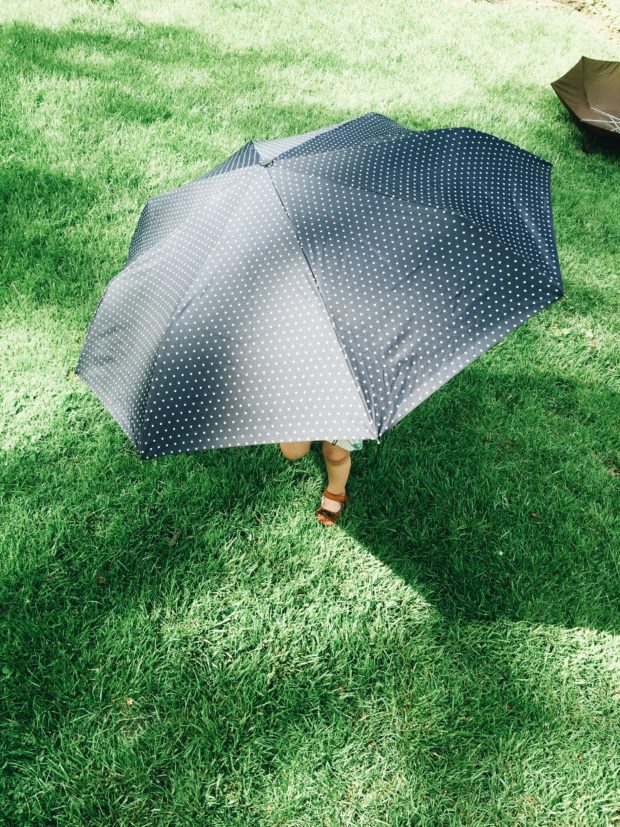 I've got some fun news! You've most likely already seen this on my Instagram page and/or Facebook pages, but earlier this spring, the super sweet team from HomeGoods came to Kansas City and filmed two commercials!
With me in them. At my house. And Aaron. And the gremlins. And Charlie!
I seriously shop there (too much), and so it was definitely a partnership waiting to happen.
Here's the full length video!
And the shorter :15 one, which is running on YouTube!
I'm done with the exclamation points now.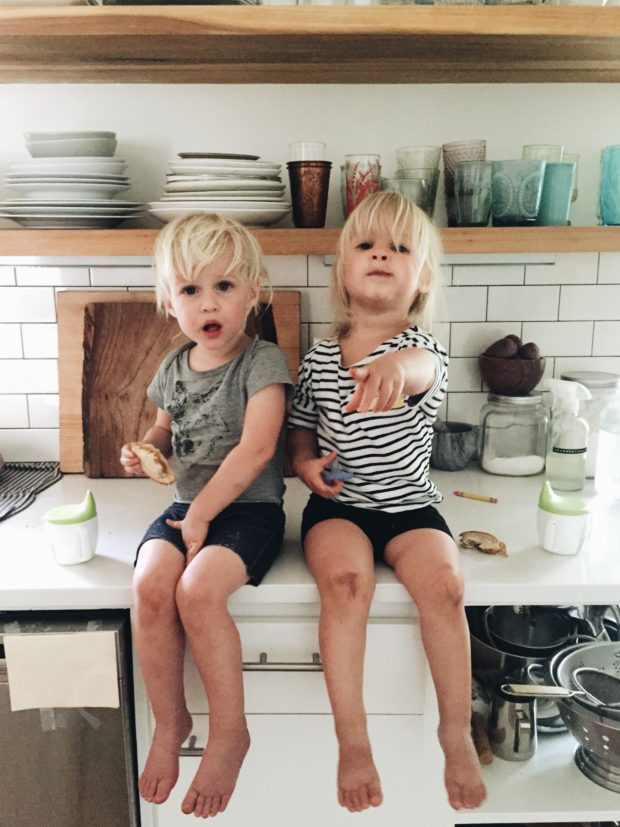 Long weekend plans? You know mine. Getting prepped and ready for our Memorial Day cookout/movie night! We've also got some good friends in town, so we'll definitely hang with them over a few brews. I say brews yet I totally mean wine. I will have wine. The dudes will have brews. Unless one of the brews is especially tasty and someone says, "Bev, taste this brew. It's delicious." And then I taste it. Like it. Order it. And never look at wine again.
Yeah that's not happenin'.
Youuuu better dooooon't!