Oh don't act so surprised.
Let me set the scene for you real quick. As if imagining me on the floor, lights out with urine soaking through my designer denim wasn't enough.
It was the summer of 2004. I had just moved to Kansas City a few months before, so as I began to settle into my new urban life, the dreaded dentist appointment found its way to my calendar. Crap.
I have no idea how I even found this dentist. I hadn't been to see one in an undisclosed amount of years, so needless to say my anxiety levels were influencing weather forecasts. See, I'm known to be a little high-strung (no, it's true!), so adding the potential for needles in my gums is like me picking out my own coffin.
"It's just a cleaning. No big deal. In and out. Let's do this."
. . . HE FOUND A CAVITY. (I guess I'll go with white satin for the interior.)
And if that's not enough, he had time to go ahead and fill it right THEN. (What do you think about white oak for the outside?)
I sat there, in that squeaky chair, pretty much dry heaving as I processed that I wasn't leaving this tiny fluorescent, Kenny G-infused room until a jackhammer with swords had amputated my head off.
Him, "I'll be right back and we'll get this taken care of!" Me, panicpanicpanicpanicpanic.
Then the laughing gas came. "Oh, I'd forgotten about this! This isn't so bad. I have cute toes. I should be a toe model in the tropical forest jungle. Grow my toenails out really long, place them on the bellies of polar bears and snort the nectar of WHY IS THE CEILING SPINNING. I like the spinning. My toes like it, too. I bet it spins in the jungle. I need those nectarous polar bears here to play cards with me right now."
Then . . . the needle. "Am I feeling it? OMG I FEEL IT. THAT WASN'T BAD. It was just a tiny little sting. I think I can handle this. I can handle this. My phone's ringing in my bag ha ha hah ah ah ah! WHO CALLS DURING A MAJOR FILLING SURGERY? I'm gonna give them a knuckle sandwich as soon as I find out who's bothering me and my polar bear jungle toes. I want a milkshake."
We're done. Oh my gosh I'm alive. I lived it! I'm a true live adult! I can't wait to tell the entire world. Even if I sound like a drunk, snagglelipped ewok.
I head to the lobby to pay up and head back to work. I slide my card across the counter, start to exclaim to the cashier how proud I was for surviving such a death-defying ordeal, when . . . ta-ta.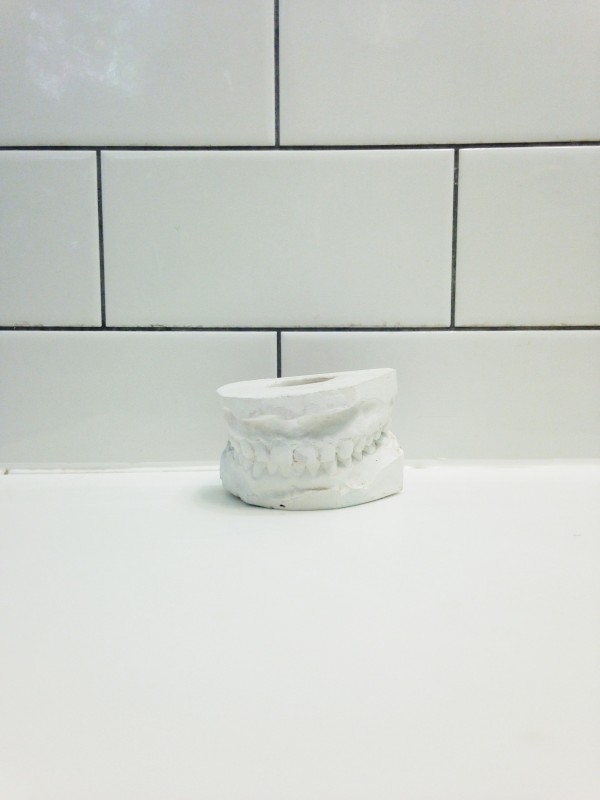 I wake up like 4 hours later (maybe a minute) flat on my back with an oxygen tank hooked up to my face, six or seven people staring down at me with their hands over their mouths.
Did I faint? Did I seriously just faint? At least I didn't pee myself.
"My jeans are wet. Why are my jeans wet?"
"You peed yourself," said the polar bear. I mean dentist.
Goooood, good.
About 15 minutes later, after I'd gathered my wits and come to terms that I'd most definitely just pissed myself in a public office in front of half the population, I wrapped one of those blue paper smock things around my waist, held my head high (in my purse) and marched right on out there (physically ran).
Down the busy city streets of Kansas City.
During the lunch rush hour.
You see, peed pants isn't a look one can exactly "own."
You better believe it was another five years before I saw a dentist again.
The end.