Heeeeey-oh! I've returned!
Oh, you didn't notice?
Oh.
Let's do a quick round of current summer faves before we dive back into food next week, shall we? I have to shoot two recipes today and I'm like, "Do I even know how? How does one photograph food? How does one hold a camera? I have no idea."
But first, warm weather (or really anytime) goodies that you desperately need to know about!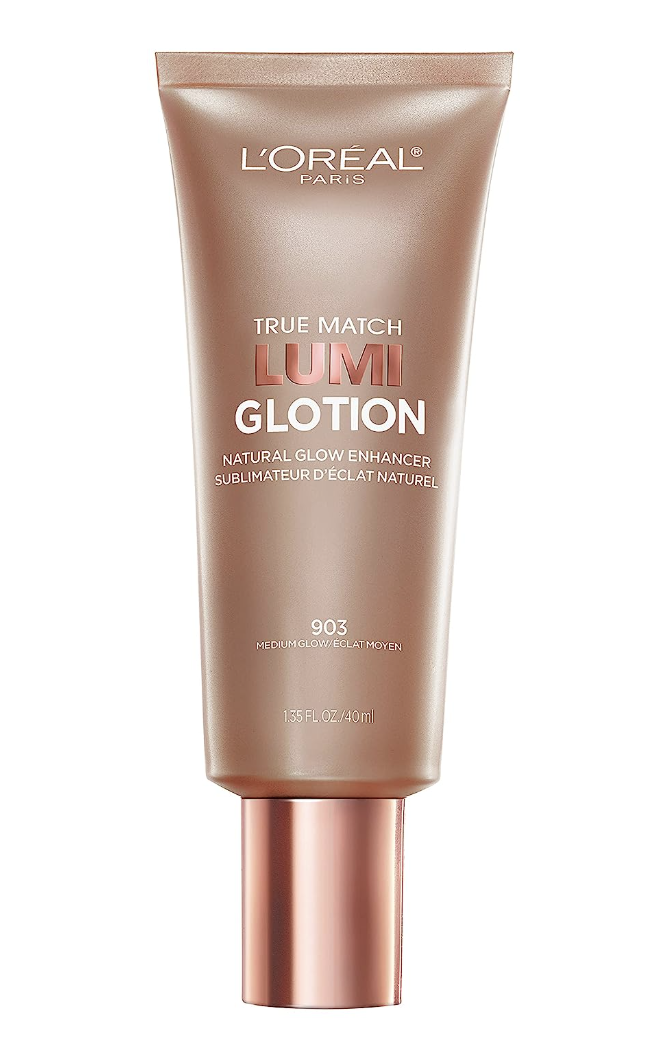 Okay, I was hooked, lined and sinkered (sinkered?) when a favorite thrifting influencer linked this GLOTION on IG recently. I looked at the link and thought, "Whoa, that price is doable!" so I did it. AND IT IS FABULOUS. First time I put it on I didn't even need my Nars creamy foundation. It's that good. Next time I used it I mixed in a tiny bit of my Nars and it was incredible. Gives this gorgeous glow without looking like you just went through the car wash. Without a car.
Completely obsessed. I plan to wear this all winter long juuuuuust for that magical little warming glow. HIGHLY recommend you give this a try. Put it on right before makeup. You'll absolutely die.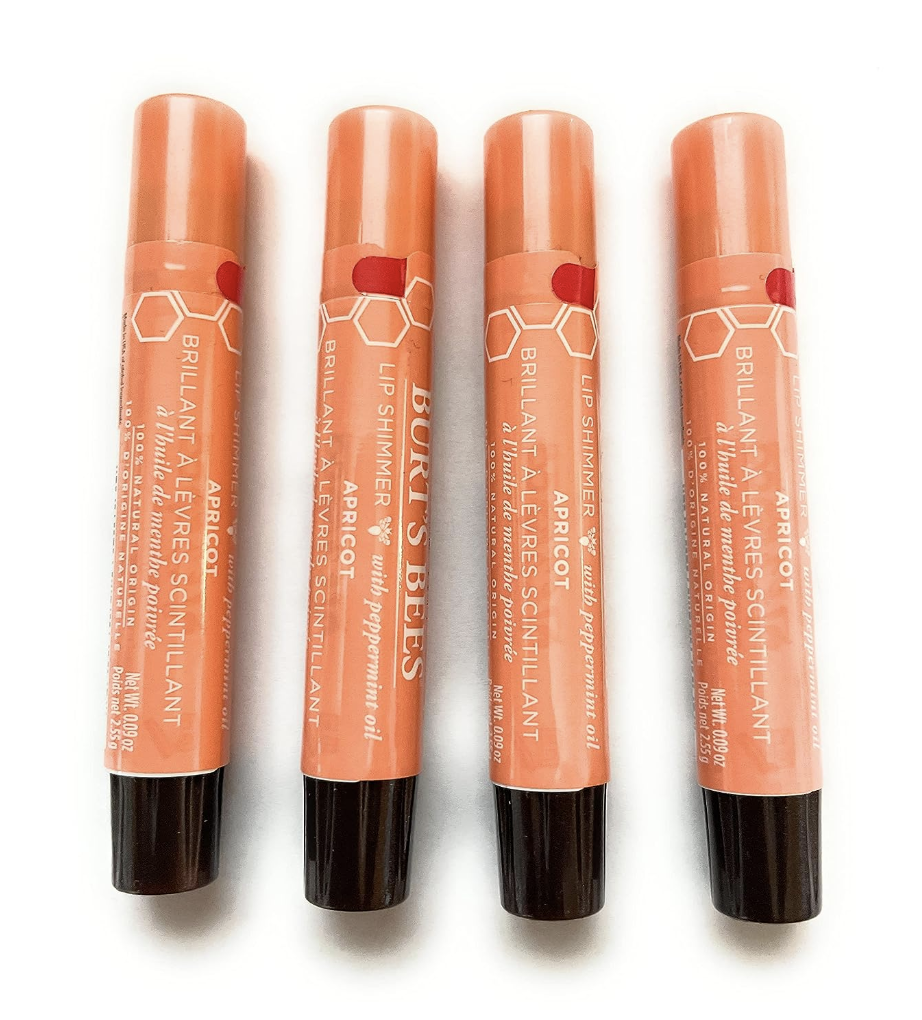 Speaking of, this Burt's Bees apricot lip shimmer has completely won my heart. My friend Anna gave me one back March because it didn't quite fit her skin tone (I disagreed, thought she looked great.) but she handed it over to me, knowing my love for corals and peaches and hooooooooly lips, it's fabulous. Obviously inexpensive, and gives a nice pop of color with the perfect little shimmer to accompany. And get the four pack so you can have one in your car, your bag, next to your computer and in your other bag. Natch. I had my friend Laura try it on when she was here last weekend and it was so perfect I forced her to take two sticks. Tubes. Whatever, just get it.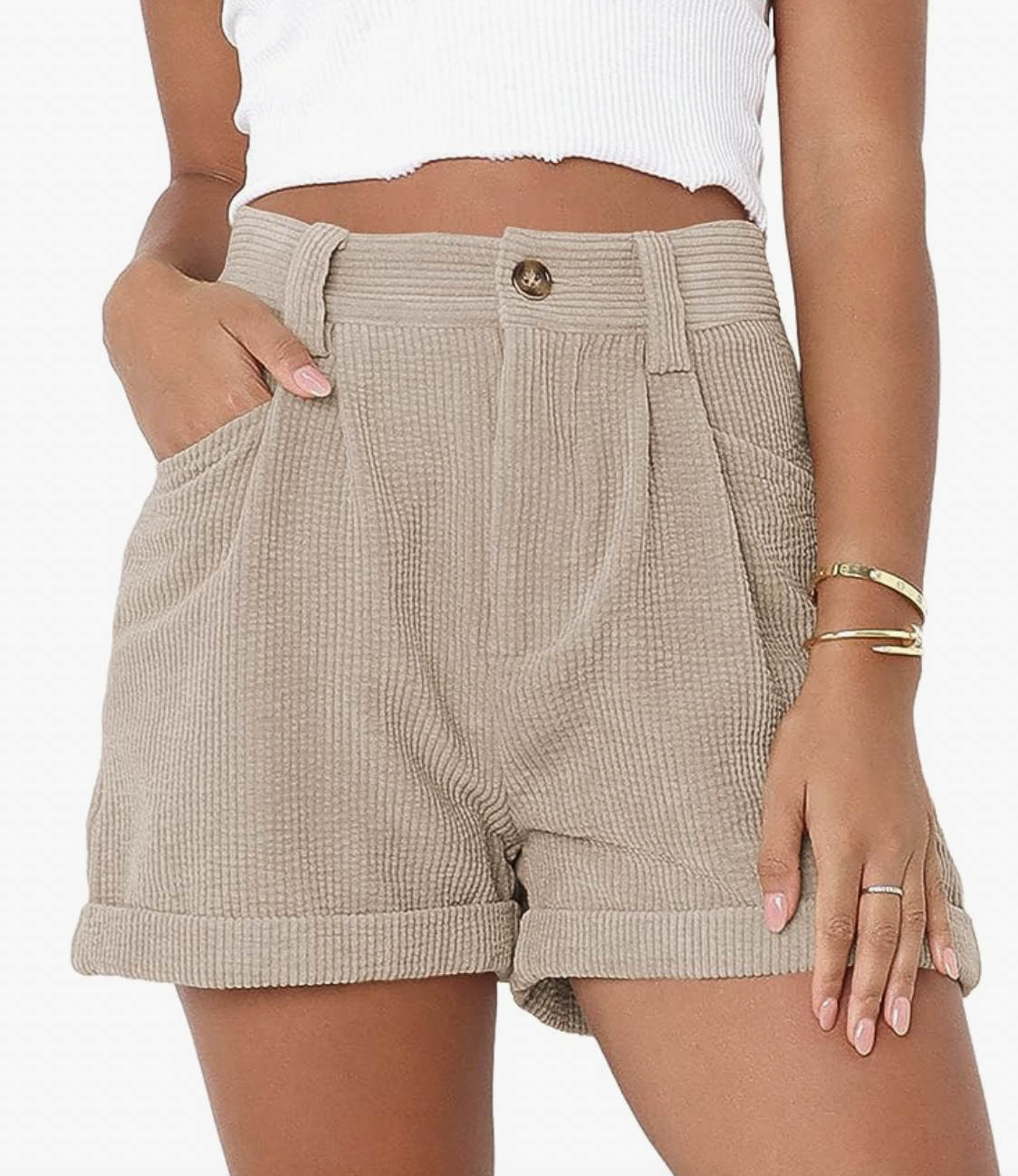 Yes, they're cords, but they're so cute!
I'm always on the hunt for good off-white slash kaki-ish pleated shorts, and these check those boxes for me. A good slim vintage high waist, visible button and pleats. Uh huh, girl. We have plenty of hot weather left so if you're in the market, give these a go. (pair it with a white button up or fitted white tank and goodness gracious.)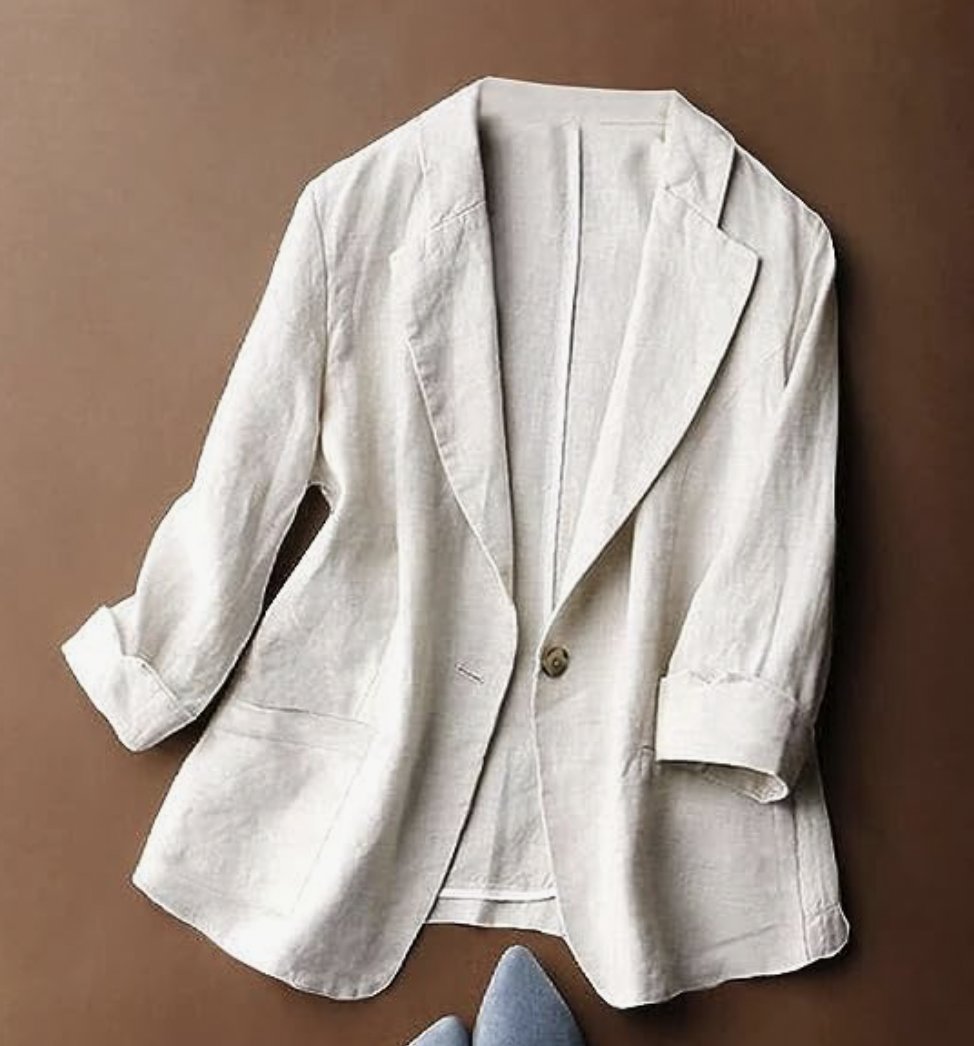 This light-weight creamy blazer is something I've worn since early May and I love it sooooo, so much. It's breezy, it's loose, it looks fab with the sleeves rolled up and really, what else do you need?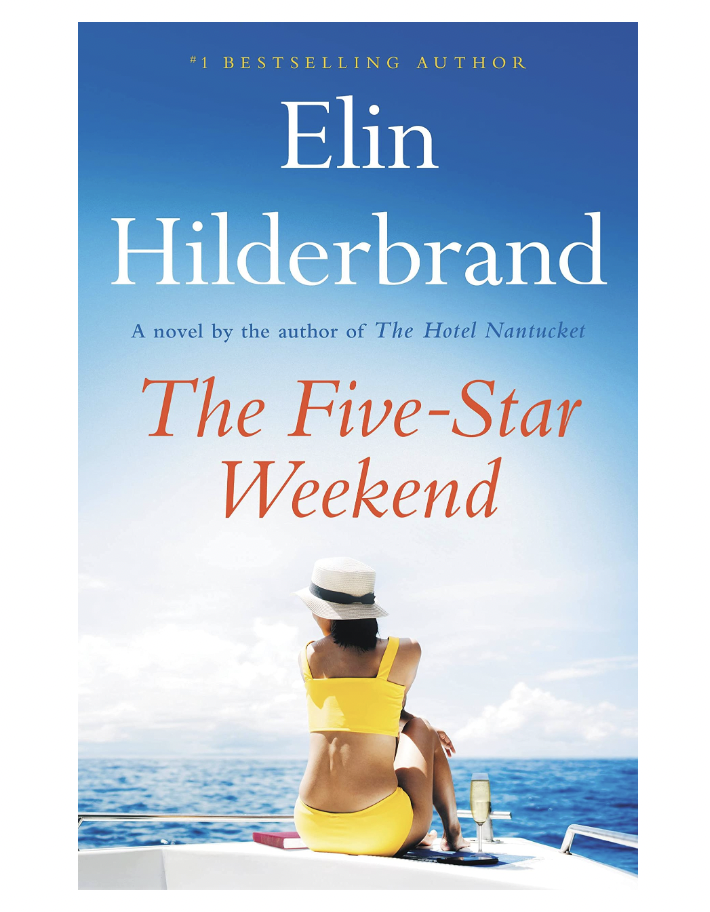 The Five-Star Weekend. You've read it, right? Have you read it yet? I'm going to talk about it more in an upcoming dedicated book club post, but if you still have yet to get this, do it! Have you made my dip yet? The one that's IN the book? Also do that. I'll never get over that I'm in an Elin book. Never ever.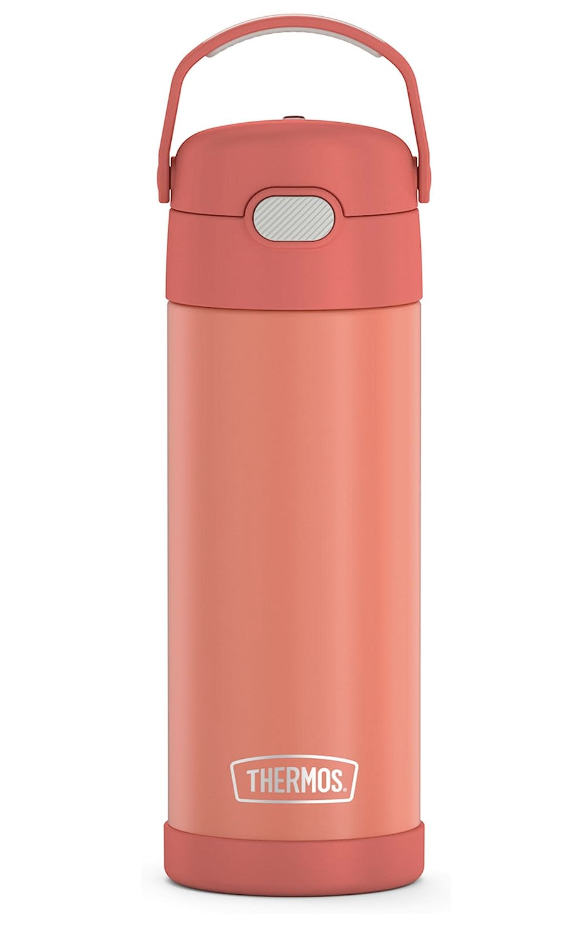 I got the kids these water bottles mid-summer and they're so good. Not bright or obnoxious, not overly huge, but slim and stylish. Dig! This one's Nat's. (they have a ton of colors.)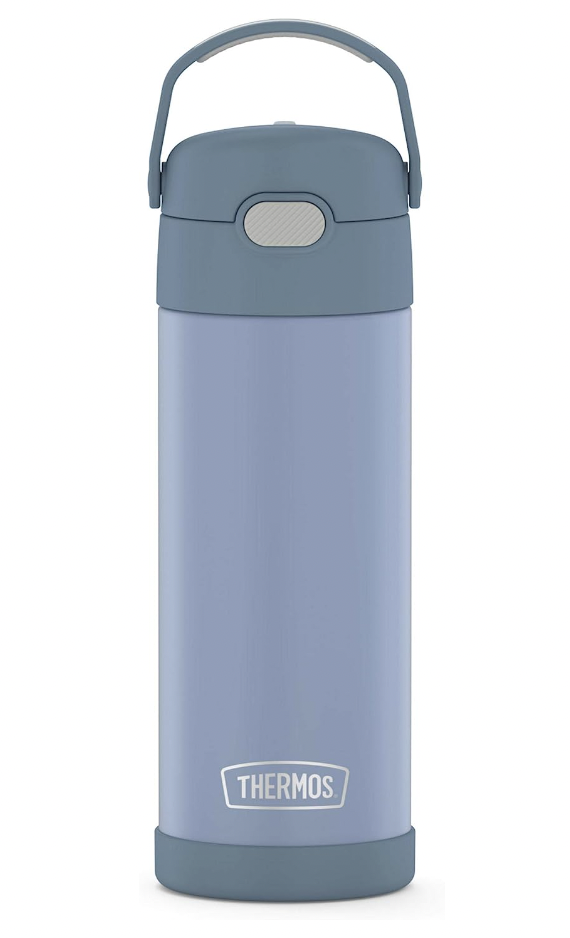 And this one's Will's!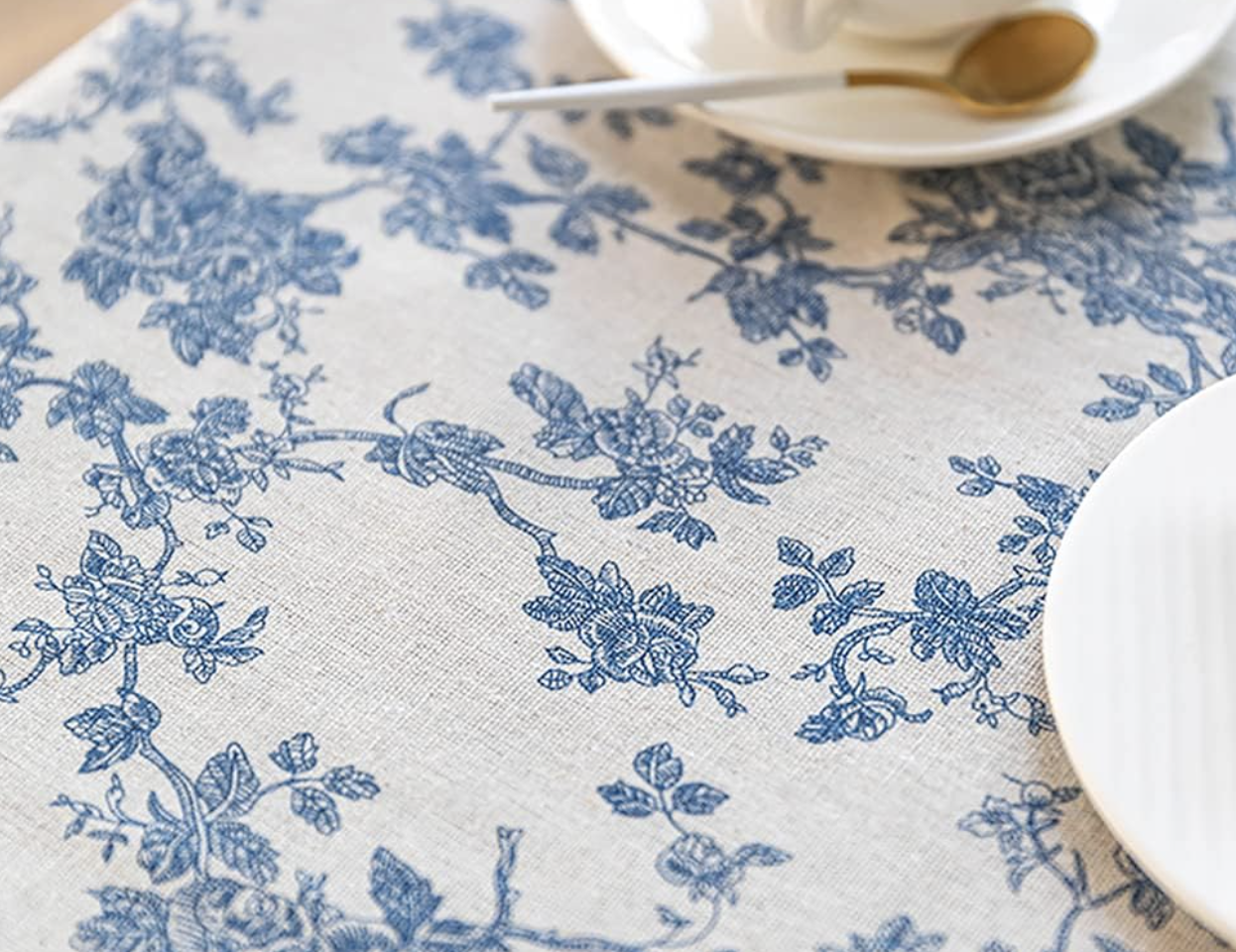 I know I've talked about this dang tablecloth for over a year, but in case you've missed it all the three trillion other times, here we go again. (just love) We have it outside on our patio table next to the garden, and it gives me an embarrassing amount of joy. It feels like the French countryside every time I glance out, and really what else are we here for?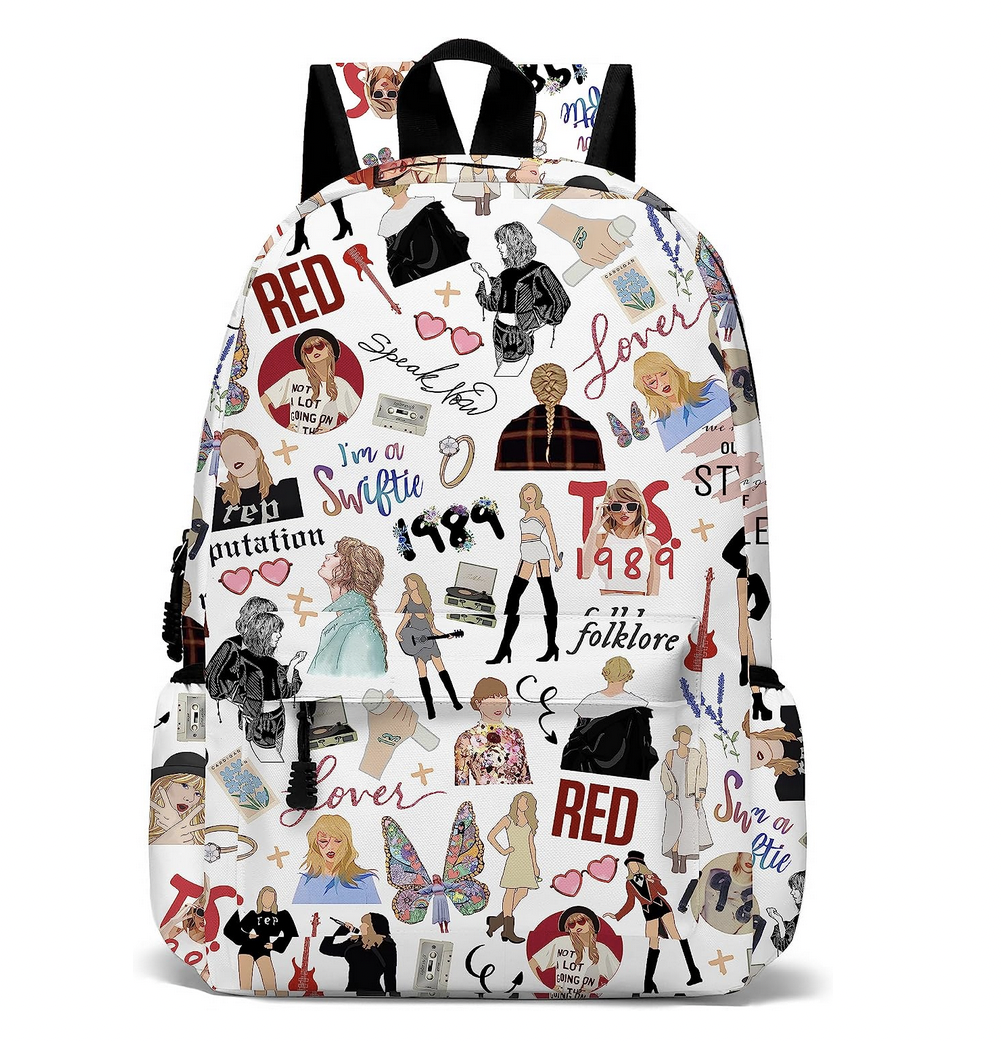 Nat's Swiftie backpack! It's already a hit (only with the girls) at school. Is it obnoxious? Of course. Do we even care? Not at all. We're in face first and living our truth.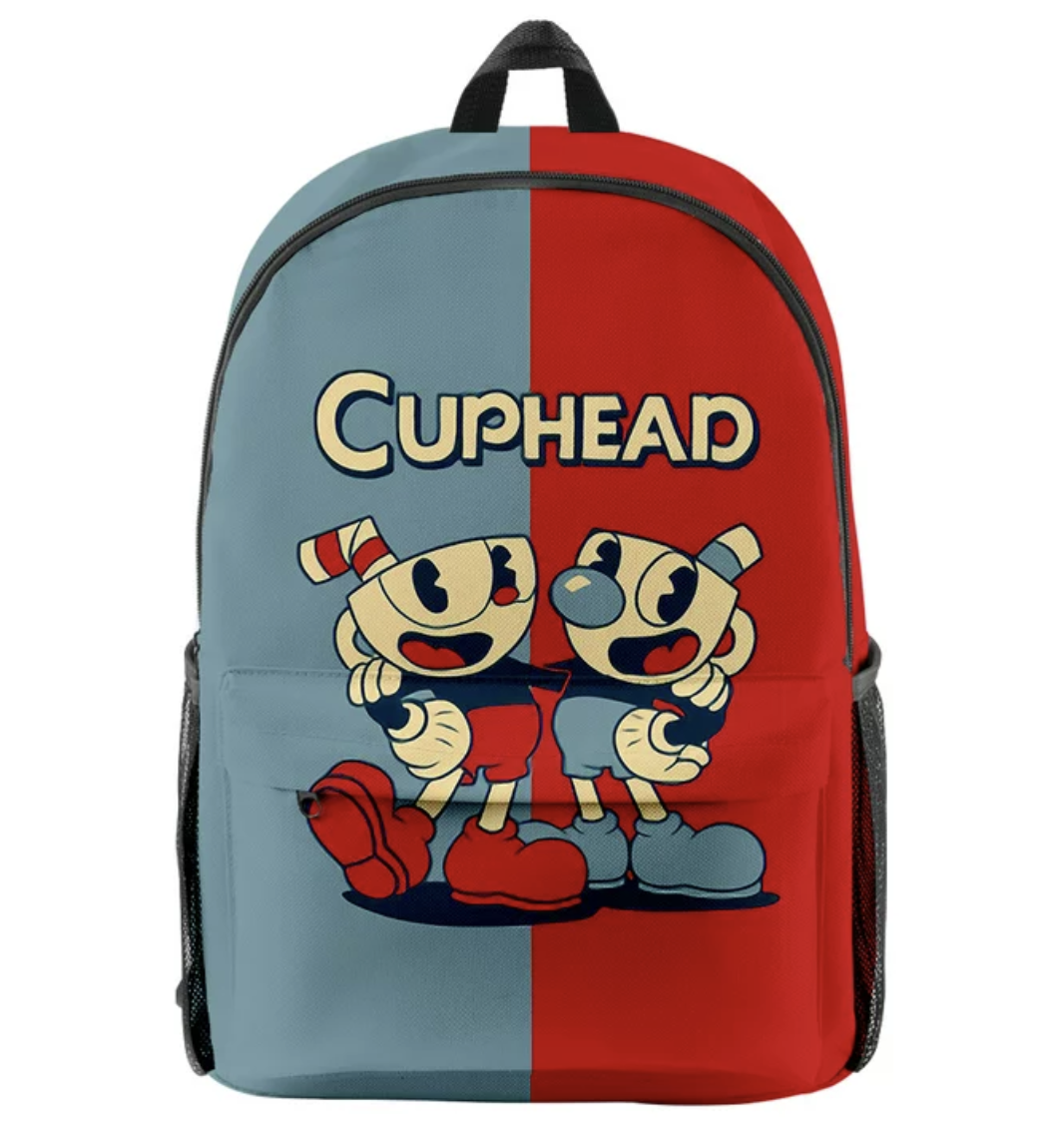 Will's Cuphead backpack! He beat the video game this summer, and still loves to play it so much. His little brain, I swear. I love the vintage look, obviously. If your kid's into Cuphead, check this one out!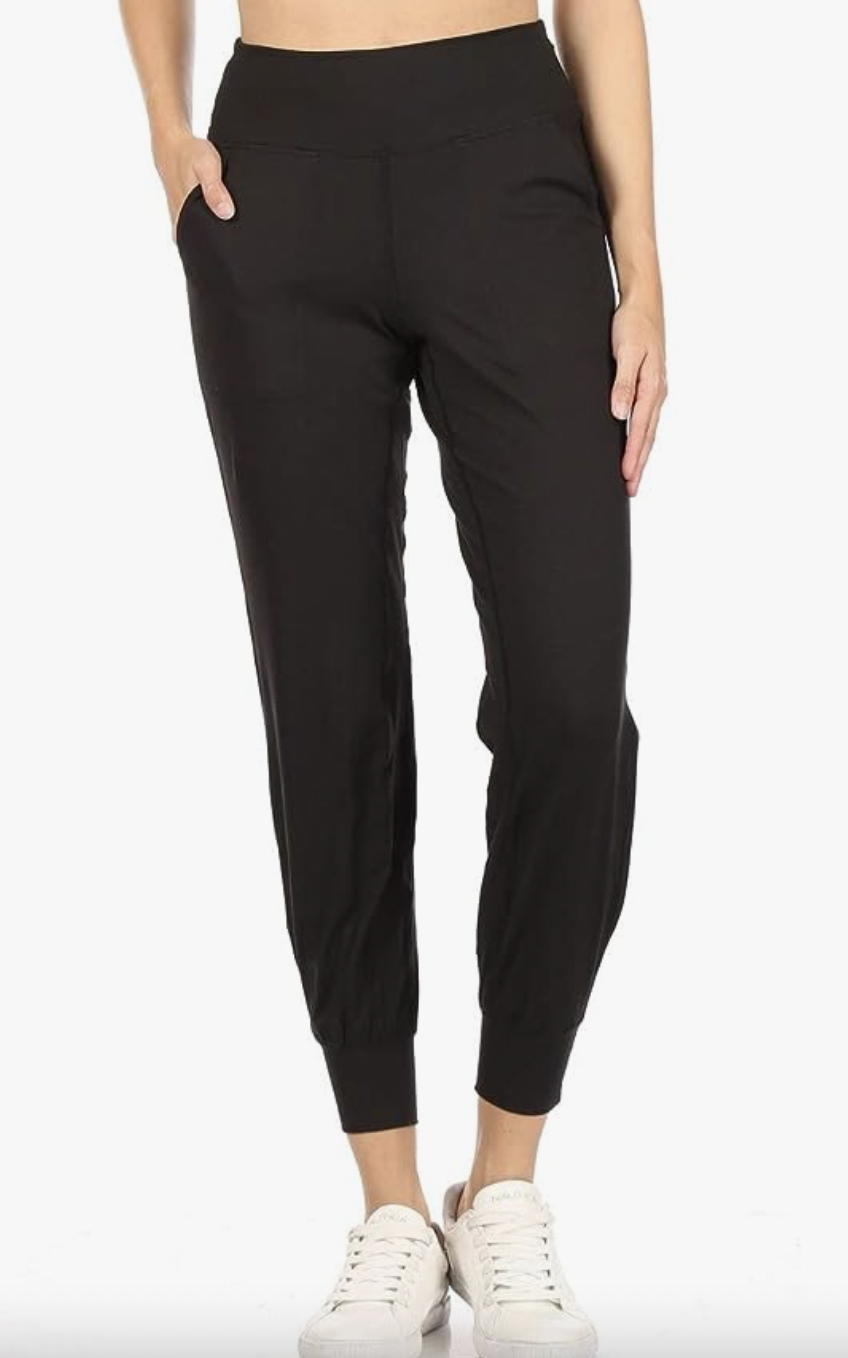 My friend Mindy turned me onto these joggers back in the winter and they are still all I wear. Great for cooler runs, or just at night when you're lounging around before bed. They're slim, attractive and not a bazillion dollars. In!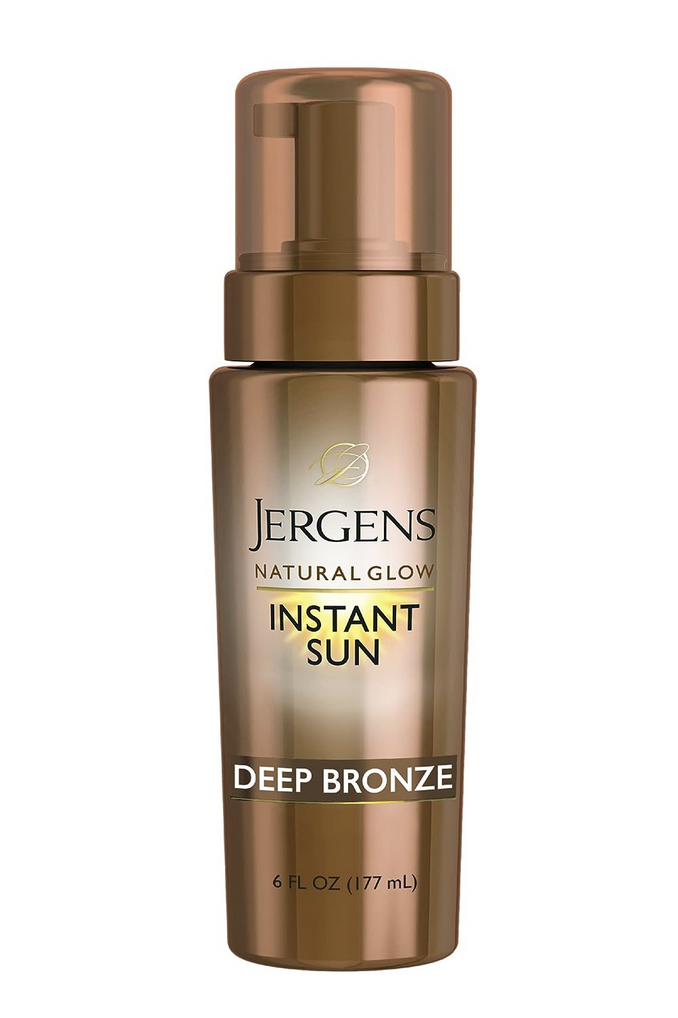 Okay, this bronzer has become my absolute favorite tanning solution ever since Mindy introduced me to it back in the late spring. I dig the regular Jergens lotion, but this is a step UP, babe. You'll need a mitt. Don't forget that. But it's seriously instant. Within moments you are bronze (not orange!) and gawgeous. It's the only way I tan.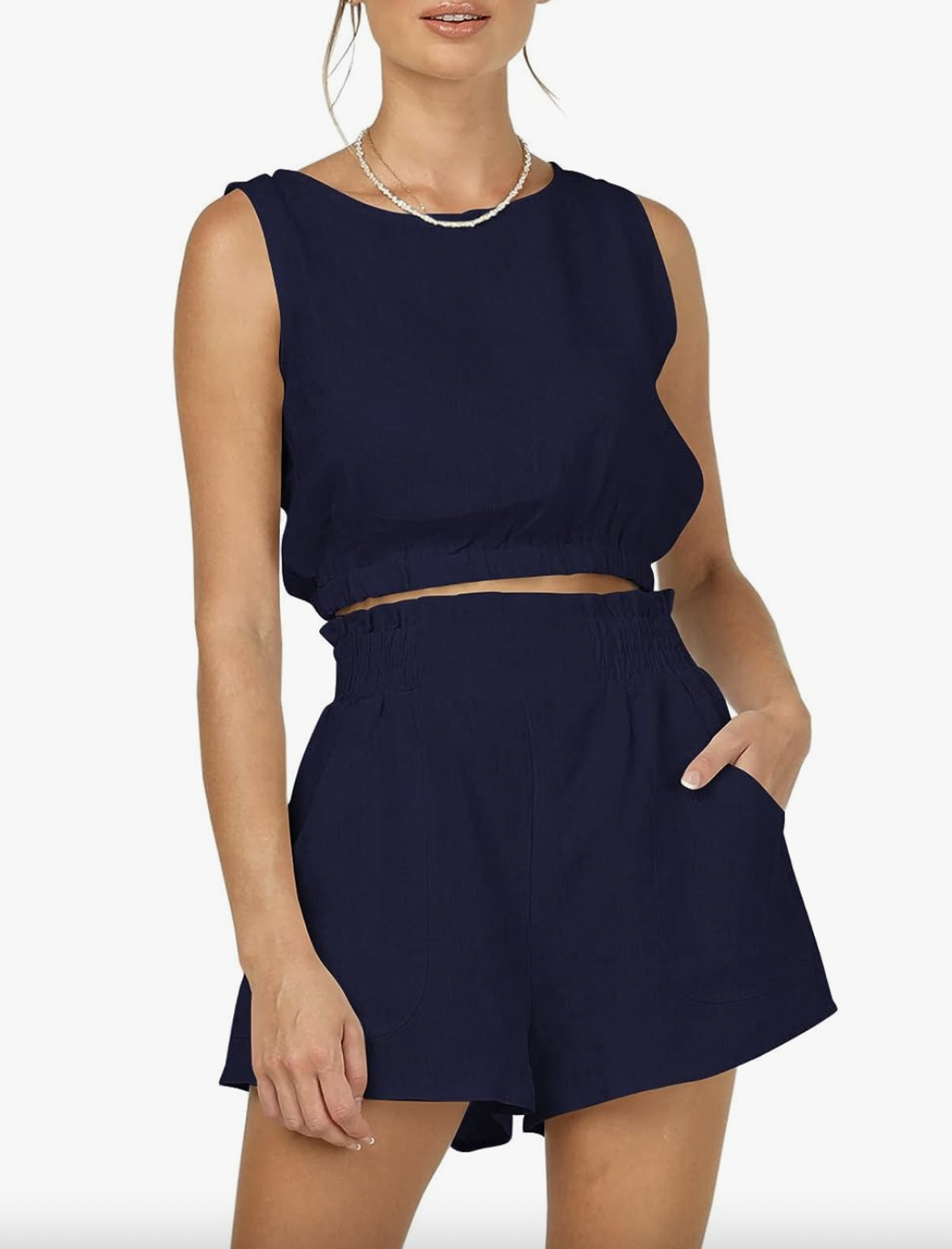 Lastly, what I wore to see Taylor Swift! Lots of you were into this look (it's too good), so I thought I'd link it in a permanent place in case you're still looking at summer for the next two months. It's breezy and cute, which is truly all I care about at this moment in life. And they have tooons of colors.
That's it for today! Mostly everything else that I've found and loved has been either thrifted or found at an estate sale, so no links. And of course if you have any MUST HAVES, I'll need those. Stat.
(It's going to be 101 this weekend. Le sigh…)