Are you even seeing this?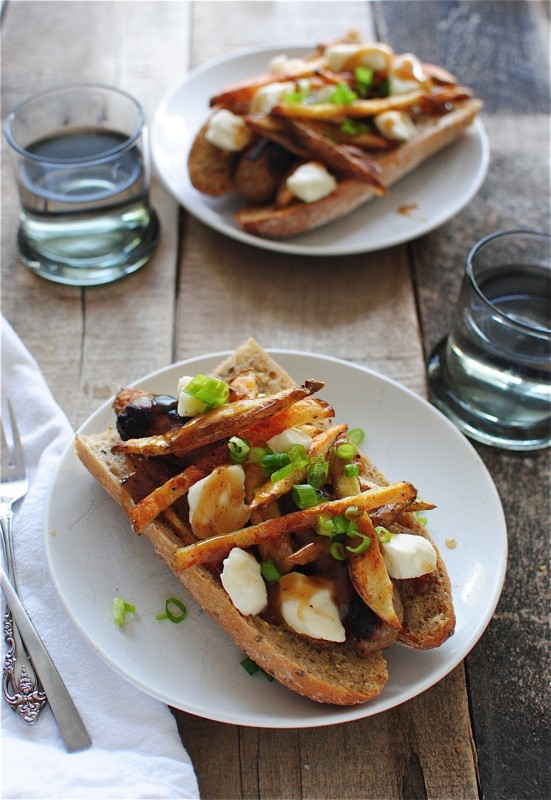 I've eaten 76 of them and I'm still in disbelief that they exist. I'd like to shake the hand of the genius who invented this whole poutine thing. And then I'd probably be tempted to do that little thing where you wiggle one finger inside the person's hand you're shaking. SO disgusting. And then he'd punch me square in the nose and I'd fall backwards, wagging my arms around all crazy like. But I'd land inside one of those huge foam pits so no major damage would be done to my unborn. Only my top knot. But there's no real hope for that thing anyway, so we're all good.
My point is, we're making major headway on the nursery. The closet renovation is done, the crib is in, the glider/ottoman is ordered, we've got one shower down and one more this weekend, furniture is picked out, and there are fake babies in the crib to make it feel more real.
I AM KIDDING. That is beyond creepy and terrifying. I repeat, there are no fake babies in the crib. Only a couple of gift bags and stuffed animals from my childhood. Swear it.
What I'm trying to say is, this poutine dog still freaks me out. Beer brat, white cheddar cheese curds, FRENCH FRIES, and brown gravy.
w.h.a.t.
Which leaves me with my final point: super simple DIY clear mason jar chandelier for the nursery. Too trendy? Hail no? Still cute? Just do it and stop bugging the tar out of you?
Let's eat some Poutine Dogs while we discuss this perplexity, shall we?