I WANT SPRING.
We have a long way to go, don't we?
Tell you what, while we power through the next 8 weeks, 3 days, 17 hours and 23 seconds, here's a leetle frozen papaya cocktail to help distract your soul from what's actually going on outside.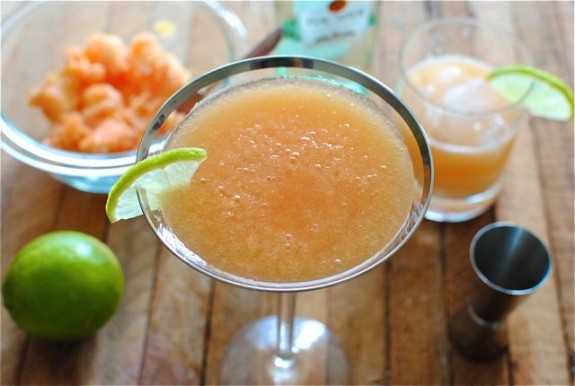 Go ahead and make 25 pitchers.
GOSH, I'M KIDDING!
Make 26.