If you take anything from this entire blog post, it's that you should make this recipe. Ha!
Oh.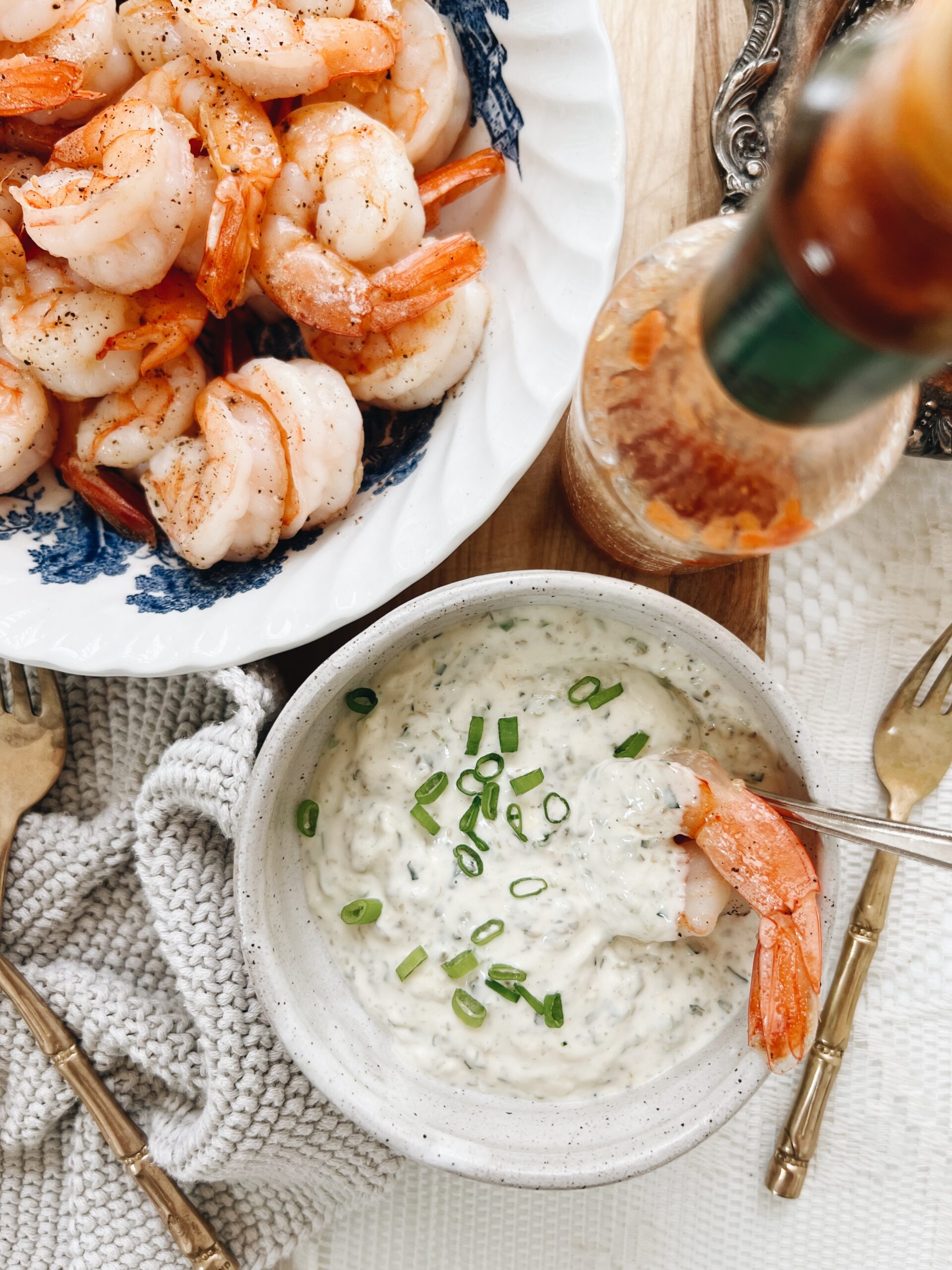 But REALLY really, it's all about the spread. We do not mess around with happiness here, and this is so stellar you'll want to punch something. Mayo, horseradish, finely chopped scallions, capers, a dash of hot sauce, a hit of lemon, some fresh parsley. It's inspired by a recipe I saw on the Times recently. I fell out of my chair and into a coma, then came to and promptly did my own spin on it.
Consider this your new favorite sandwich spread! But here we'll have it delicate roasted shrimp for a fun summer appetizer. It's too good.
Let us peepeth.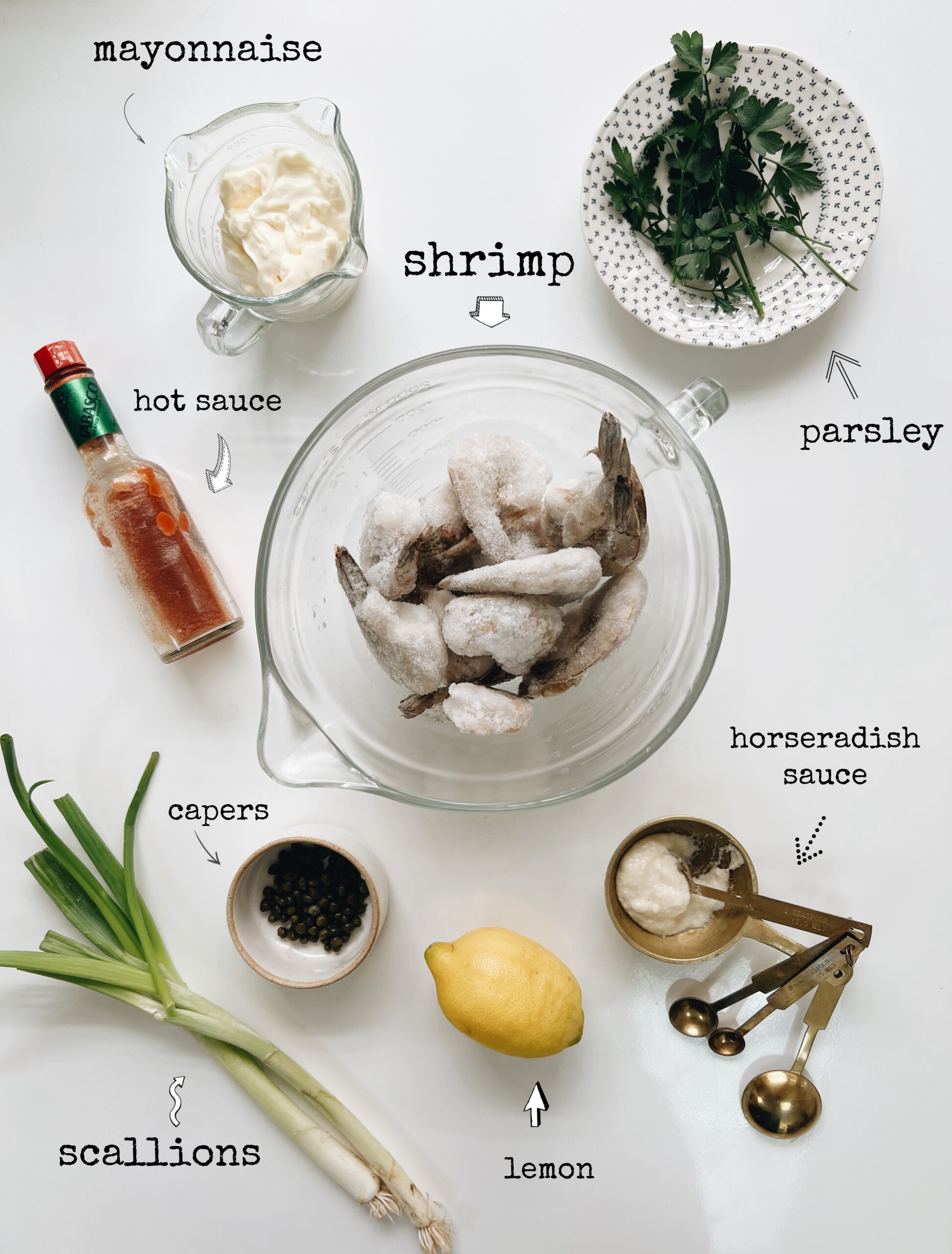 It has a coastal vibe, for sure. Cool meets warm. Creamy meets the bounce back of a good roasted shrimp. It's going to make you so happy.
And if you don't like shrimp well then, I can't help you.
Just kidding. Pair it with steak! I think that would be incredible.
Or like I said, any sandwich. I put it on toasted bread with smoked turkey the other day and nearly died. It's so great.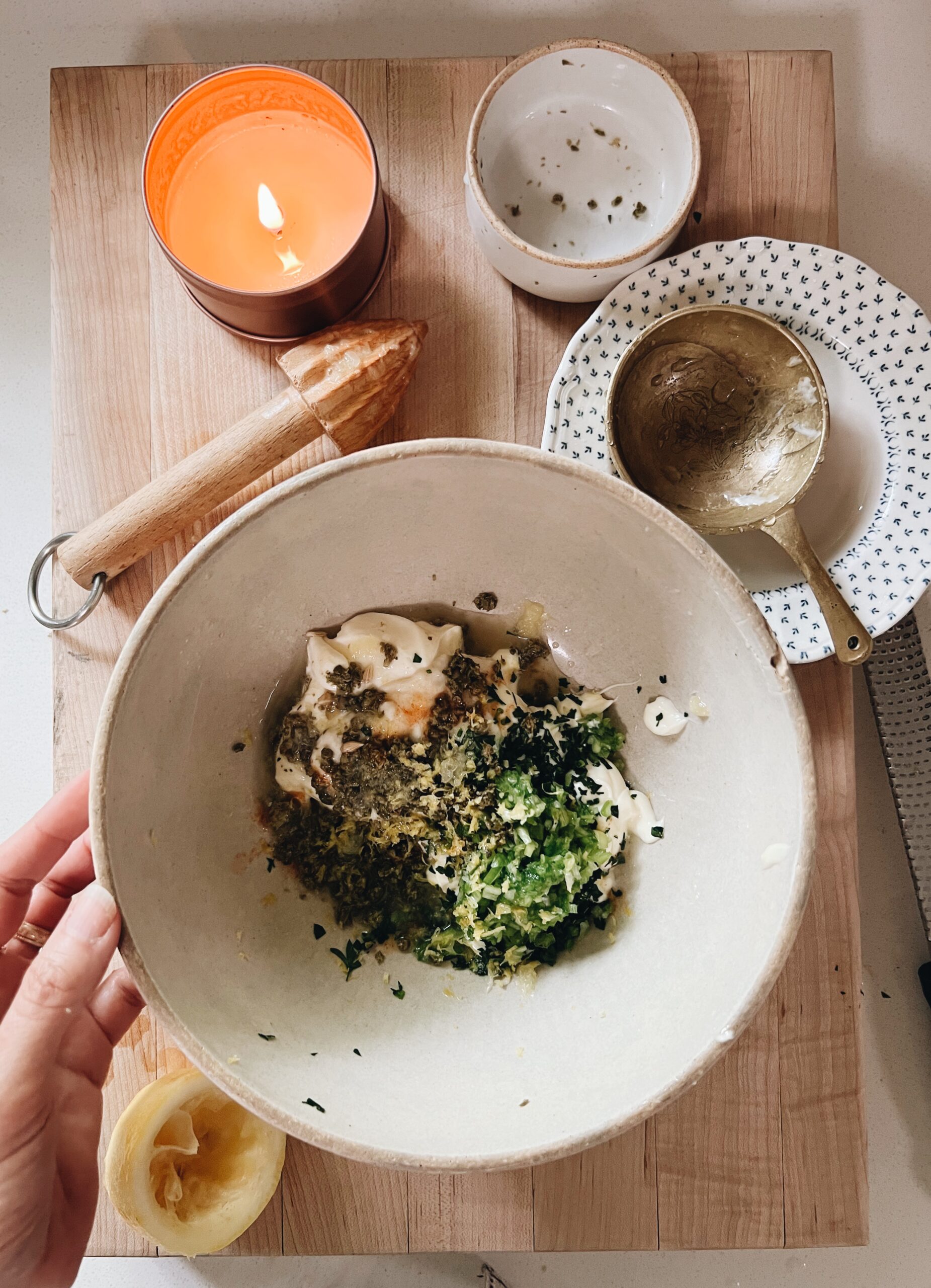 Look at that. You think we're slicing scallions like normal, but no girl. We go Edward Scissorhands with that mess and we get it FINELY chopped.
Same with the capers. Mince them good. You'll love this.
And of course the horseradish sauce (comes in a tiny jar next to all the pickles and dressings) gives it that lovely kick we need in our lives. If you can't find it, you're still a good person. But seek it out, or else!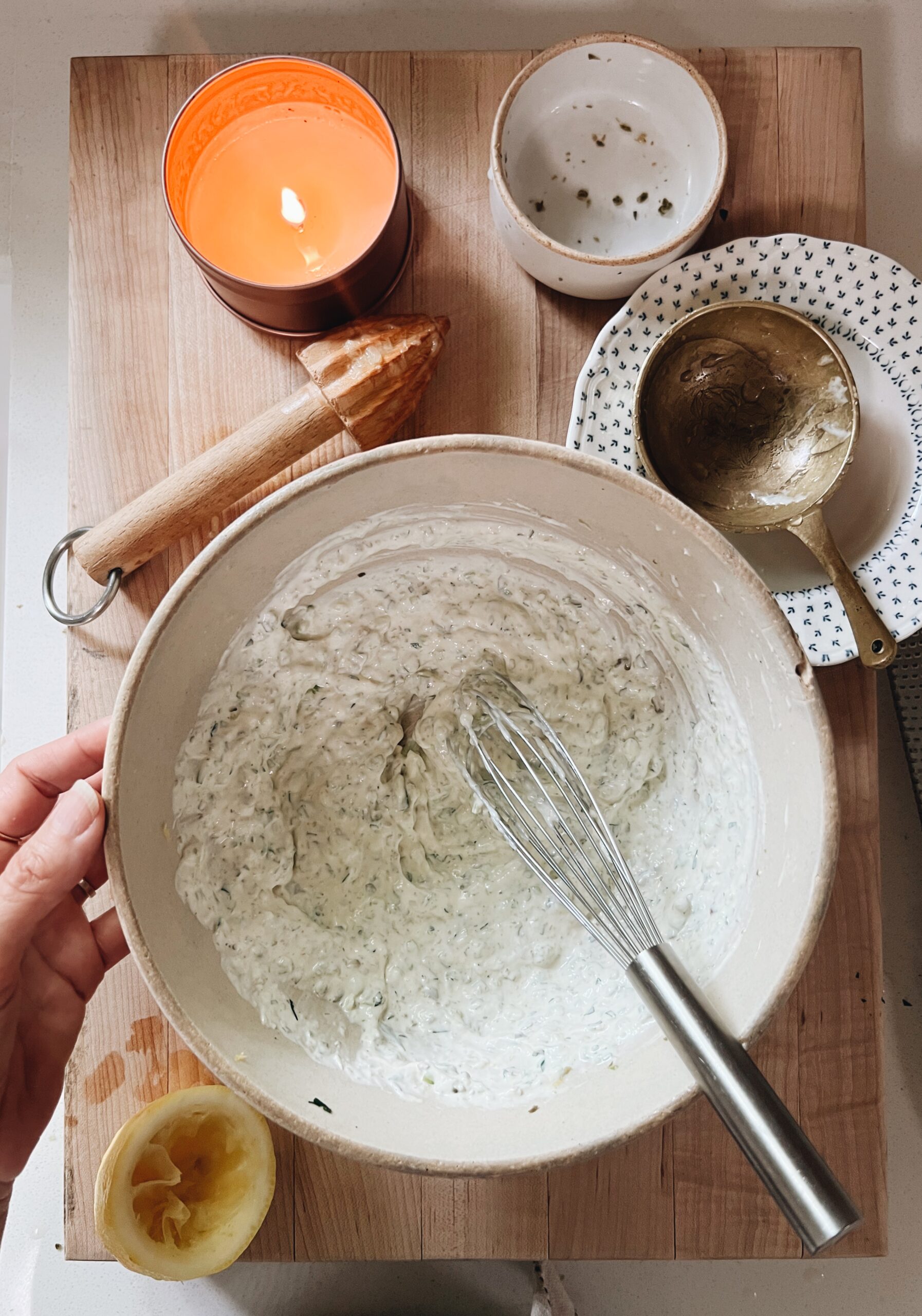 Hi, hello.
I think I might start each week with this spread and just live out my truth. Tangy, rich, bright, a little spice, it is everything.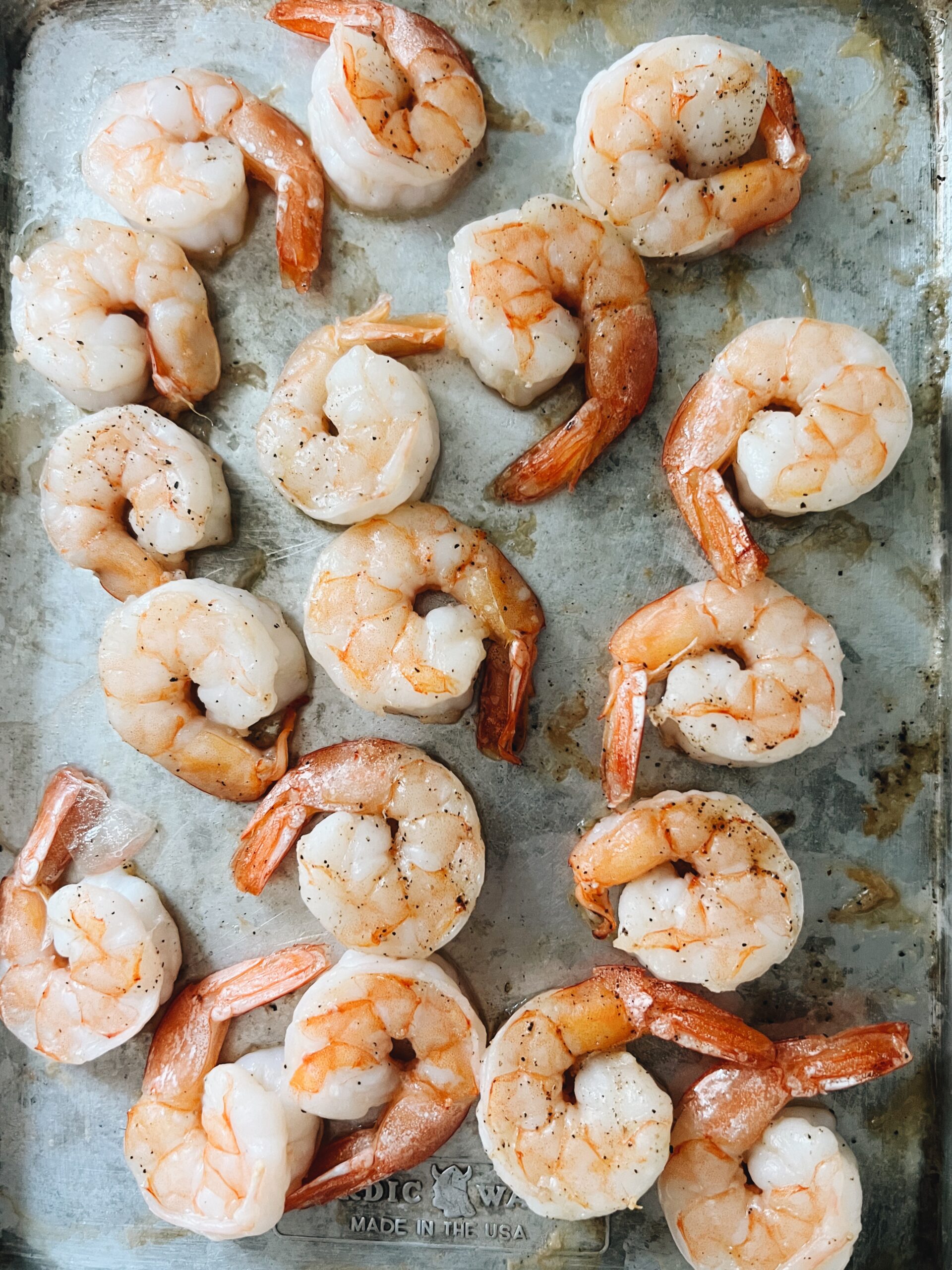 And then we'll just roast our shrimp! You can absolutely sear this in a pan if you prefer. This was ten minutes in a 425 oven. Got the job done.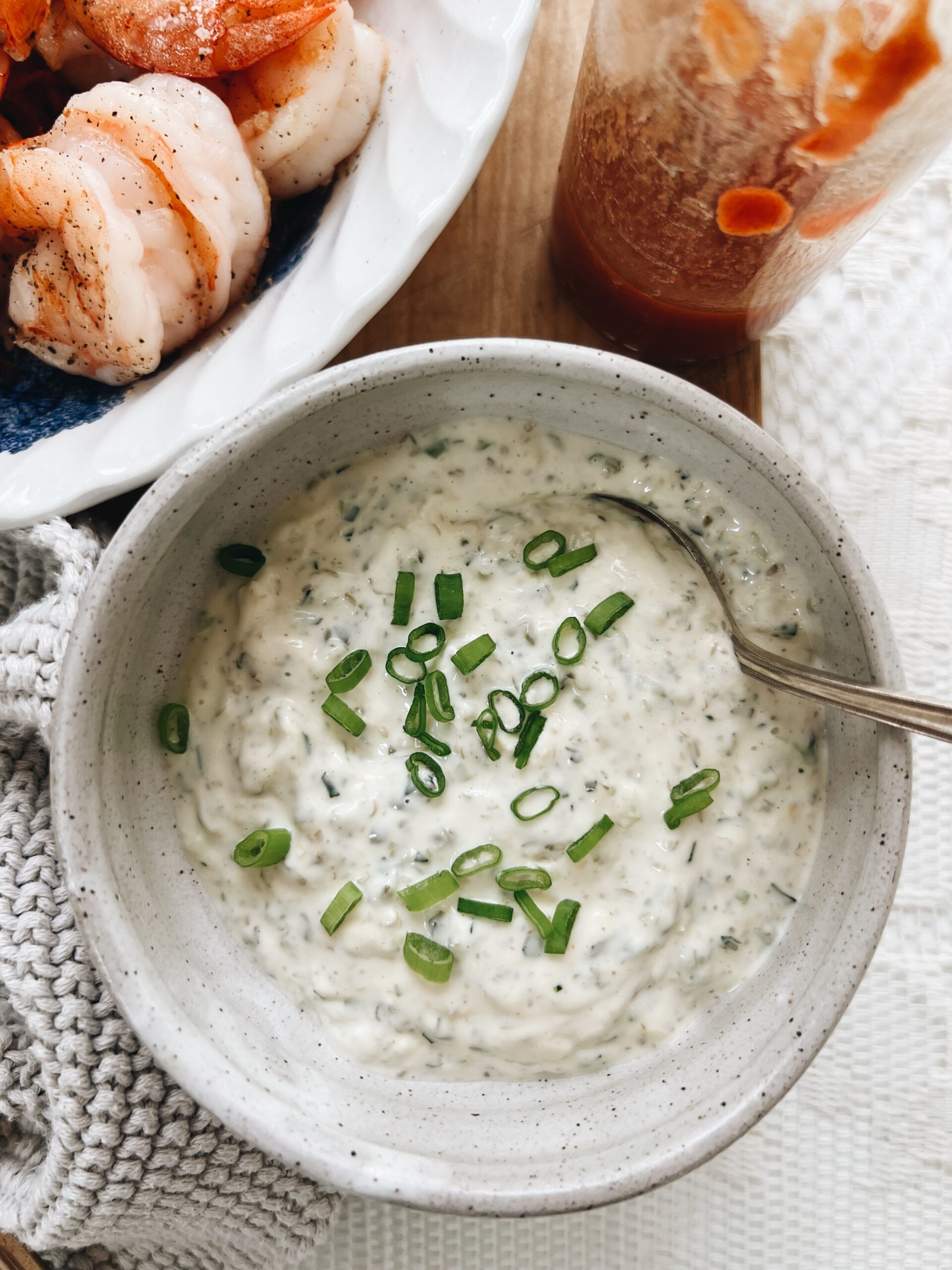 I just wanted you to see the dip slash spread one more time. I garnished with a few scallions because this is a food blog, after all.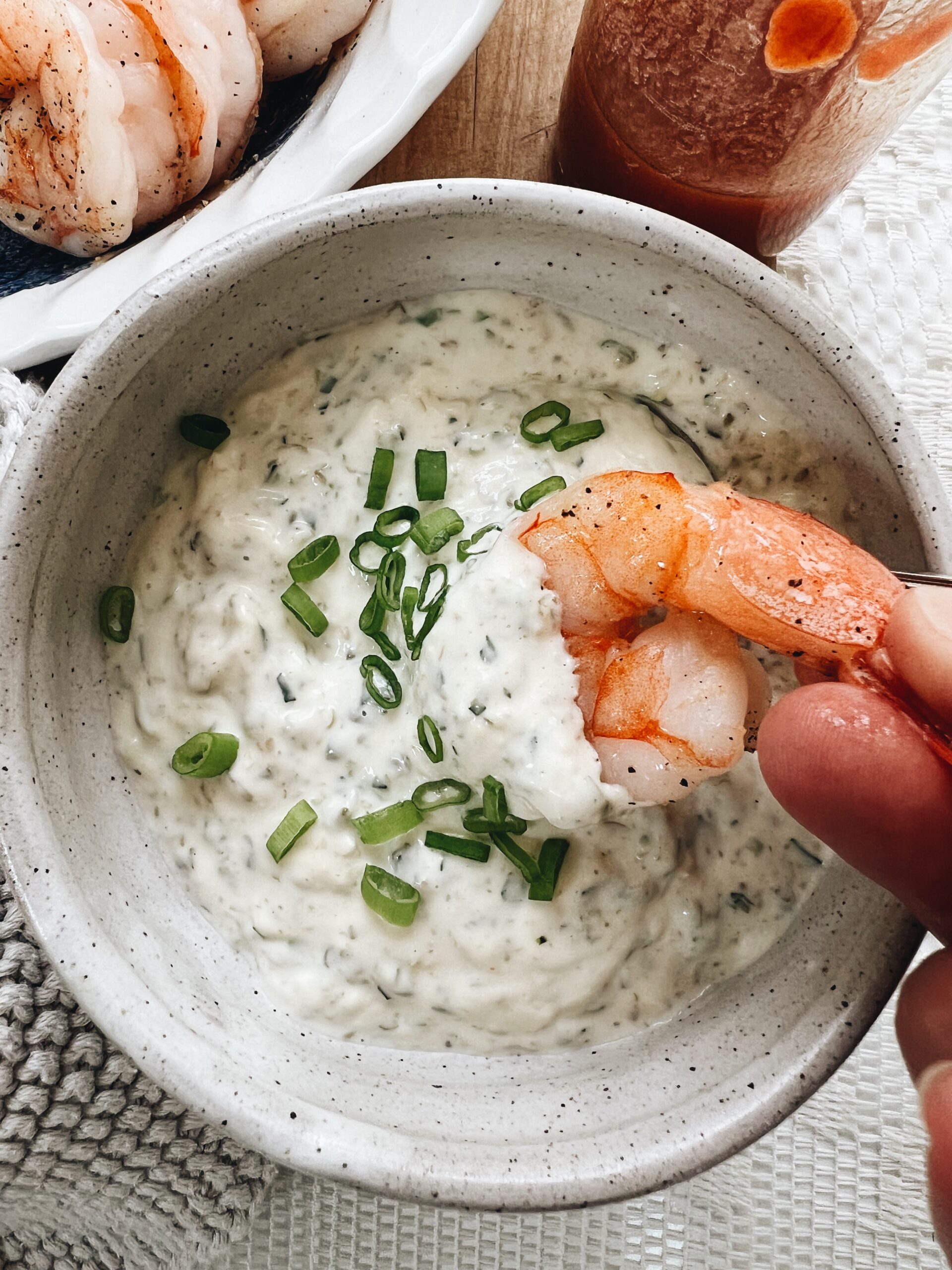 Get that shrimp in there. Just do it. Now taste it. Are you not completely dying over this? Yes I need a life but this is just so so so good. It's simple. It's rich. It's bright. It took no time. It makes a stellar summer side dish and I'll never stop talking about it.
Serve it with a huge loaf of crusty bread with room temperature butter and a garlicky green crunchy salad. You'll flip out. It's the perfect summer dinner.
I don't want to beg but…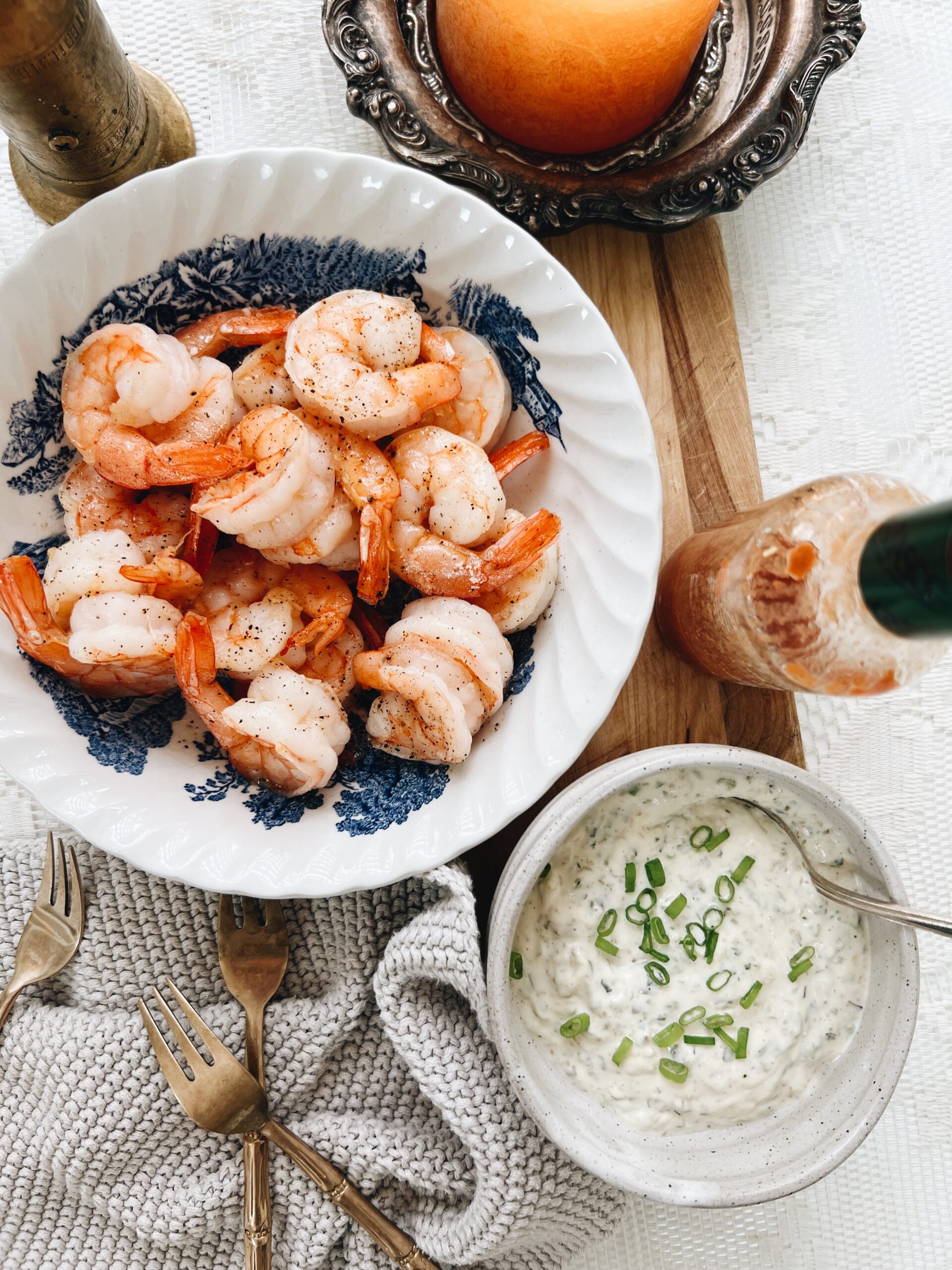 I'm prepared to.
Ingredients
1 pound frozen shrimp, thawed and peeled (16-20)
1/2 cup mayonnaise
2 scallions, finely chopped
1 Tbs. Finely chopped parsley
1 Tbs. Horseradish sauce
1 Tbs. Lemon juice
Dash of hot sauce
1 Tbs. Capers, finely chopped
Instructions
Preheat your oven to 425.
Pat the shrimp dry and place them on a rimmed baking sheet. Drizzle with a little bit of olive oil and season with salt and pepper. Roast for 10 minutes. (Alternatively you can pop these on a stove top for a quick sear. Anything works here.)
In the meantime, combine the mayo, chopped scallions, parsley, horseradish sauce, lemon juice, dash of hot sauce and the finely chopped capers in a small bowl. Whisk together until smooth. Taste that. RIGHT? Your new favorite spread.
Serve the shrimp with the dipping sauce and extra hot sauce on the side! Just amazing.
Serves 3-4 as a side.
7.8.1.2
645
https://bevcooks.com/2023/06/roasted-shrimp-cocktail/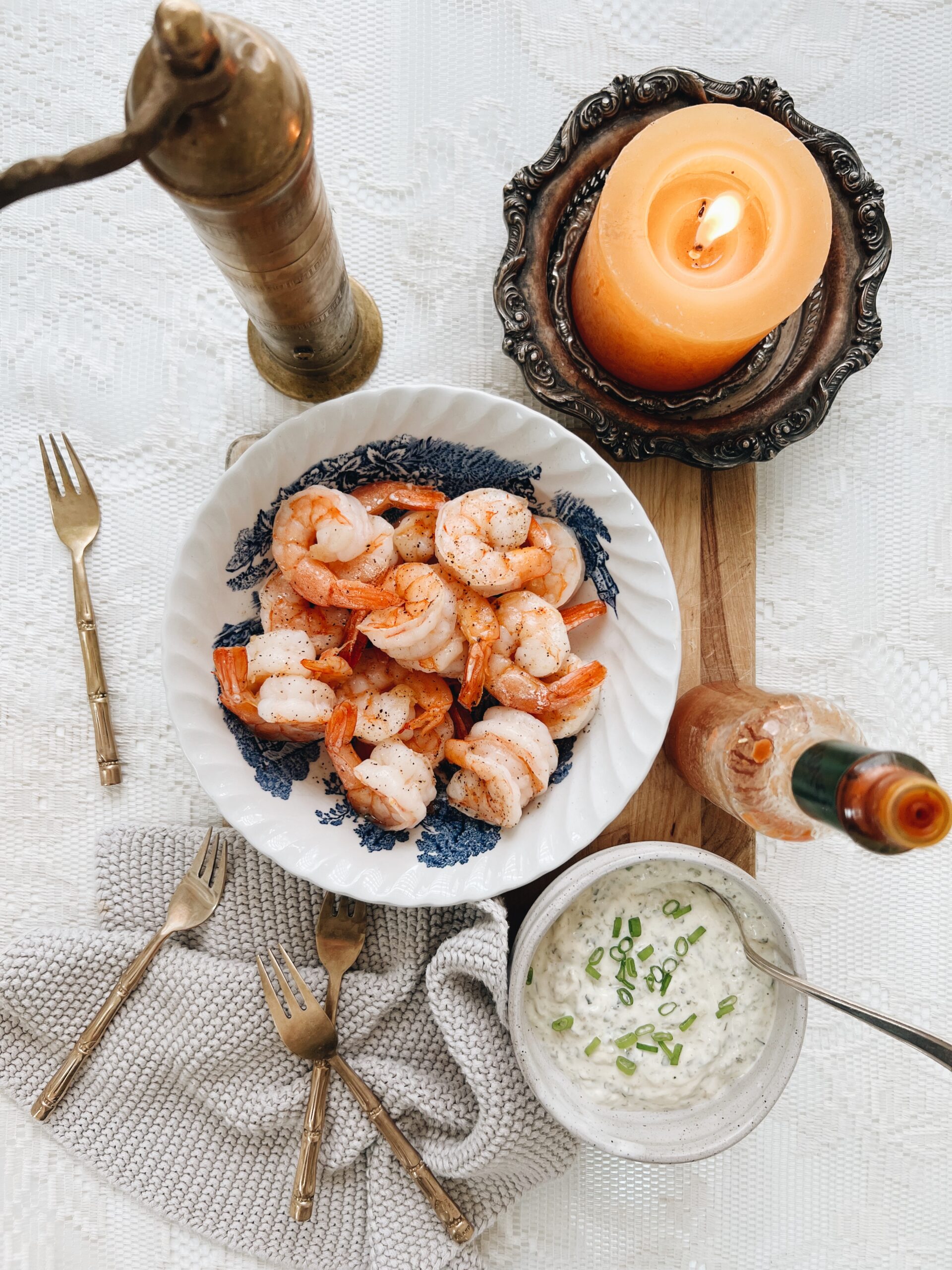 Pro tip: the shrimp can be served cool, too! If you get to talking and the shrimp loses its heat, all good. It will still be orbitally delicious. Get in that before I completely freak out on you.