I think it's safe to say that with Halloween behind us, we've officially entered "The Holiday Season."
Does this terrify anyone else to freaking death?
Do you have evites and invites and ewvites (what?) coming out your face already? And you have NO IDEA what to contribute to these events?
Hi. Welcome to my post. You can go ahead and call me SANTA'S LITTLE HELPER.
But I will say now, I don't look good in glitter.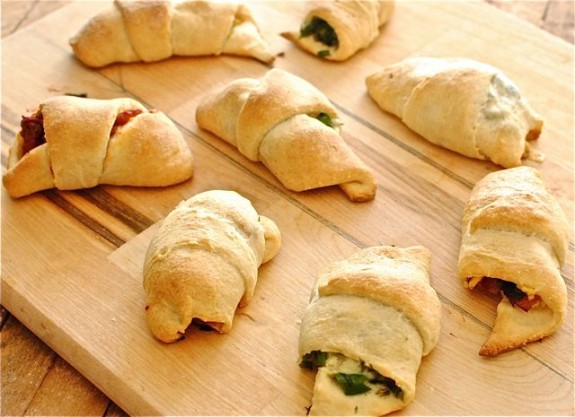 Head over to Tablespoon for my newest post on the ultimate party-pleaser, Savory Stuffed Crescent Rolls!