This weekend we had some of our most nearest and dearest of the pearest friends over for dinner. It had been a while since we'd seen them, so we had a lot to catch up on, celebrate, squeeze in and joke about. We always walk away from this couple with wind in our sails and bellies cramped from laughter. We love them. We'll keep them.
This is my girlfriend Ashlee. She hates and I'm talking HATES to have her picture taken. It's a shame too because she has lips that could lasso the moon.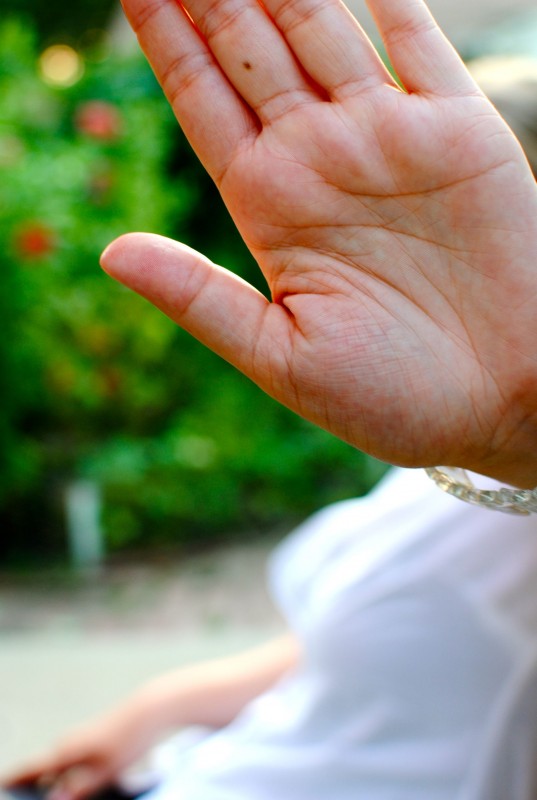 This dude doesn't mind having his picture taken. Or at least I don't think so. Maybe he humors me? If so, thanks Seth!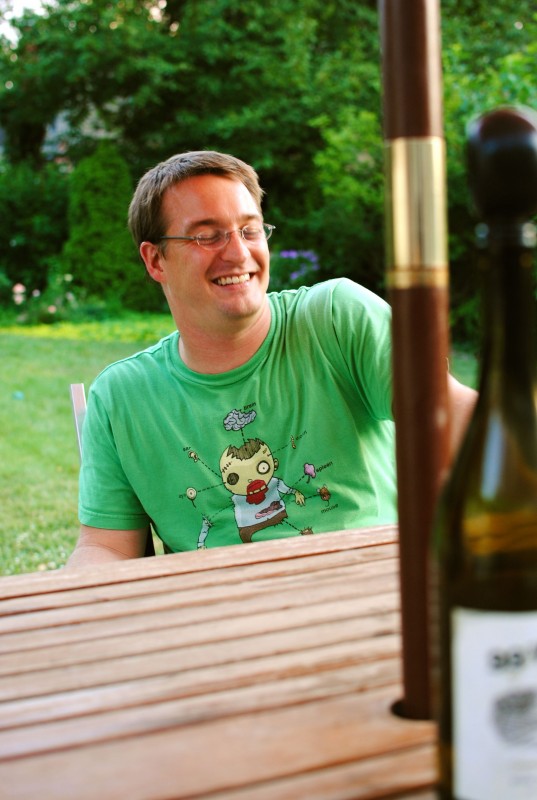 And you know this guy. Le husband. This is his "OMG I'M NOT WORKING" face.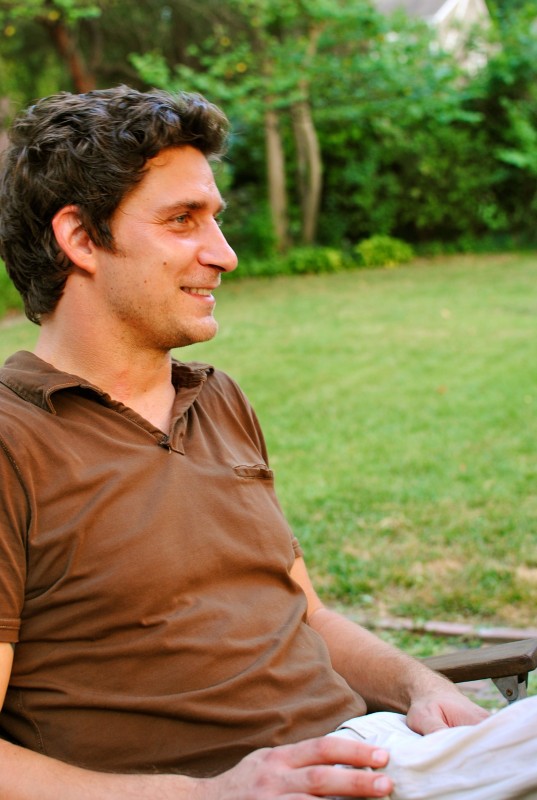 Oh look! He baked bread from scratch for our little dinner party. I'll keep him, too.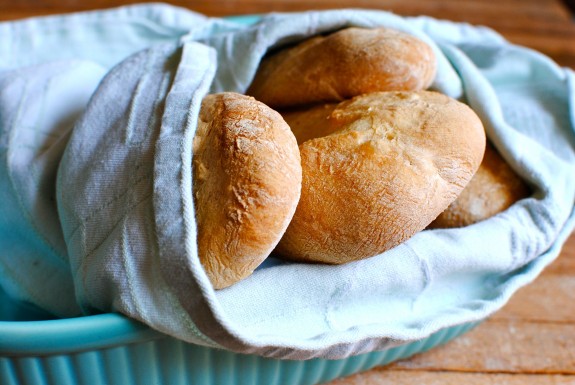 Caprese salads are all the rage on the food blogosphere, so I though it only appropriate to serve mini-caprese skewers for an appetizer. they. tasted. like. candy. you. guys.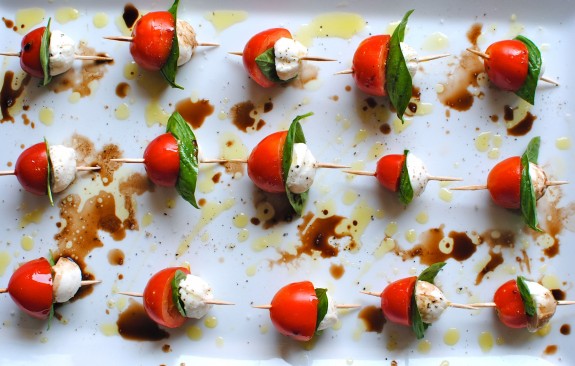 And since our garden is birthing tomatoes every few seconds, the main course showcased a creamy tomato sauce with grilled chicken. I stuck my face in it and never came out.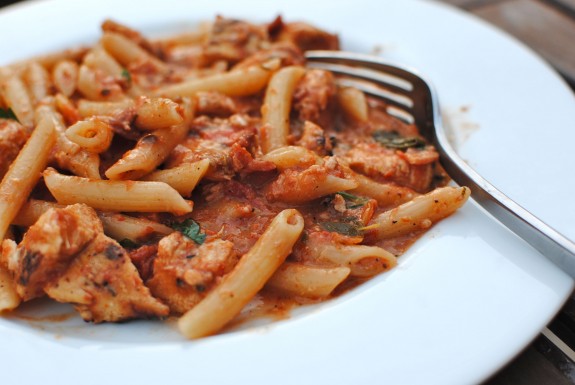 For dessert they brought over Shatto rootbeer floats. I would have taken pictures except for the fact that I had lost my balance in a state of bliss and couldn't see nor speak, much less pick up the camera.
You can relate, right?
…just say yes.
Mini-Caprese Skewers:
what it took for 14 skewers:
* 7 cherry or grape tomatoes, halved
* 7 mini mozzarella balls, halved
* 14 basil leaves
* 14 toothpicks
* 1 Tbs. olive oil, for drizzling
* 1 tsp balsamic vinegar, for drizzling
* pinch of fleur de sel
* pinch of black pepper
Take a toothpick and skewer each with a half tomato, basil leaf and half mozzarella ball. Repeat and drizzle entire dish with oil, balsamic vinegar and a good sprinkle each of salt and pepper.
Penne with Creamy Tomato Sauce and Grilled Chicken:
what it took for 4:
* 2 pounds tomatoes (whatever is in your garden or market)
* 4 garlic cloves, minced
* 4 slices bacon
* 4 chicken breasts (marinated in your preferred marinade)
* 1 pound penne pasta
* 1 tsp crushed red pepper
* 2 Tbs. tomato paste
* 1 cup fresh herbs (basil, oregano, thyme)
* 1/2 cup red wine
* 2 Tbs. honey
* 1/4 cup heavy cream
* 1 tsp coarse salt
* 1 tsp freshly ground pepper
Give the tomatoes a rough chop, then whiz them in a food processor until smooth.
In a large dutch oven, render the bacon until crisp. Remove from pan and drain on a paper towel. To the pot, add the garlic, crushed red pepper and tomato paste. Bloom for 30 seconds. Add the crushed tomatoes to the pot, along with the herbs, the salt and pepper. Simmer 5 minutes. Add the wine, cover and simmer on low for 45 minutes. Right at the end, add the honey and cream. Stir to combine and taste for any adjustments.
Grill the chicken until cooked through, then tent for about 10 minutes. Give the chicken a rough chop and toss into the sauce.
In the meantime, cook the penne until al dente and add to the pot. Finally, toss in the bacon and go. to. town.