So, yesterday I had round 3 with the oh-so-hip Matthew Collins! He's an amazing local photographer who comes over once in a while to shoot me cooking, and blog about it. And eat my food. HEY WAIT A MINUTE.
Just kidding, Matthew!
Maybe.
It was an interesting session to say in the least, as a crew of dudes in neon orange vests and hard hats proceeded to cut up and remove the huge tree that FELL ON MY HOUSE the night before. So every few seconds, I was all, "Dude, LOOK AT THAT LIMB! Do you think my car is okay?" to, "Holy COW man, that tree seriously like, karate chopped my garage!" to, "You know, if I'm smart, I should really just have them go ahead and chop up the wood into 2 feet logs for the winter." to, "I think that tree guy just winked at me. AND I'm creeped out."
I have good news though! Aside from our gutter being slightly bent, we ended up with no major damage!
This comes as a huge relief to me, as I'm much better at nagging my husband to fix the gutter, than phone flirt with insurance randos. Weee!
Back to food. I know it's not even fall yet, but the cooler temps have me craving comfort eatin'. So, I picked up the prettiest head of cauliflower I could find and paired it with some gawgeous farmer's market baby red onions to create a simple and lovely gratin. It simmers in a thyme-infused milk, so that creates a PIMP sauce for the seared chicken to snuggle with. It's then baked with aged white cheddar and a smidge of butter, just to lock in that guarantee of making your heart skip a beat, or 40.
You guys, even if fall is still a month away, give this here ditty a try. TRUST ME.
You can read about my other two sessions with Mr. Matthew Collins here and here.
Seared Chicken with a Cauliflower Gratin: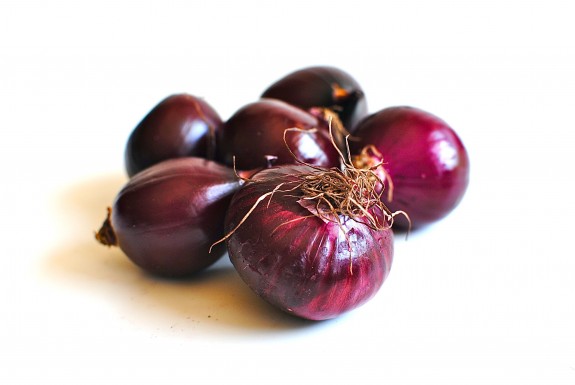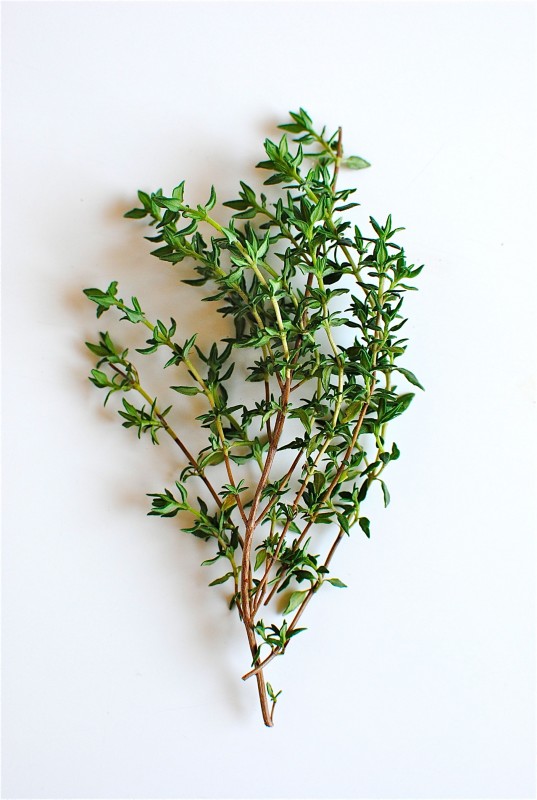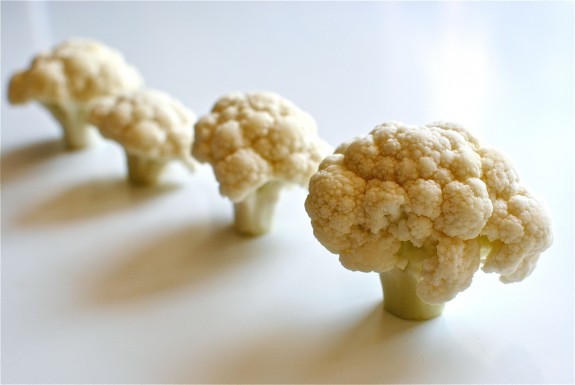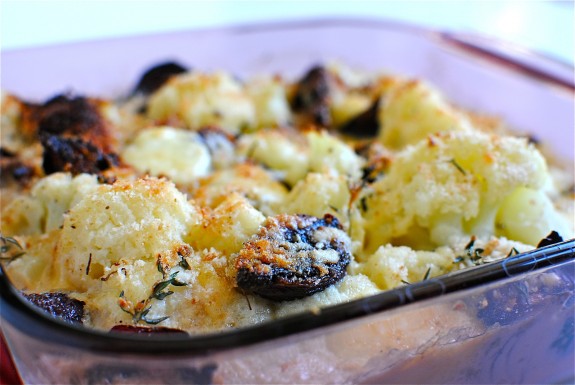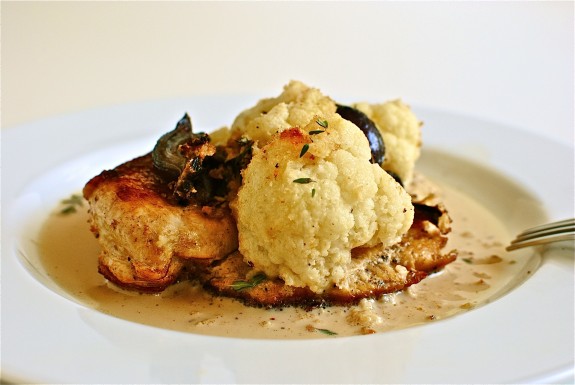 What it took for 2:
* 2 chicken breasts, pounded out thinly
* 10 small red onions, quartered
* 1 head of cauliflower, broken into florets
* 4 Tbs. butter, divided
* 2 cups milk
* 2 Tbs. thyme
* 2 cups grated white cheddar
* 2 Tbs. extra-virgin olive oil, plus 1 tsp
* 1 cup breadcrumbs
* 1 tsp coarse salt
* 1 tsp freshly ground pepper
Preheat oven to 400.
Toss the onions with the tsp of oil, and arrange on a rimmed baking sheet. Sprinkle with salt and pepper; roast for 40 minutes, tossing at 20.
Heat 1 Tbs. butter and 1 Tbs. oil in a medium saucepan. Once melted, add the milk and thyme; bring to a simmer. Add the cauliflower, season with salt and pepper; cover and cook 15 minutes, until soft.
Transfer the cauliflower to a casserole dish and add the roasted onions. Dollop with 1 Tbs. of butter, grated cheese and breadcrumbs. Bake for 20 minutes, until cheese is bubbly and starting to brown.
In the meantime, heat the remaining Tbs. of butter and oil in a medium skillet. Season both sides of the chicken with salt and pepper, and sear for 4 minutes on each side, until cooked through.
Serve chicken with the cauliflower gratin, and garnish with fresh thyme!