I'm feeling good. My house is clean. Our trees are trimmed. My hair is brushed. There's a 60% chance of rain tonight. This calls for champagne!
For the rain chances you guys, not my brushed hair.
Well, actually…..never mind.
Anyway, Matthew Collins came over today for round deux of the Great Food Shooting Campaign Celebration Event of 2011. It's a totally legitimate, prestigious event that we made up in our heads. Today's menu was inspired by an old Jamie Oliver episode that I streamed back in the winter. In the episode, he had a handful of jolly chums over and he prepared a most beautiful Thai Pork Salad, liberally seasoned with Chinese 5-spice, while showcasing fresh, bright herbs, spicy chiles, all wrapped around silky cellophane noodles. I like to live on the edge, so I changed it up a smidge by adding habanero peppers to the dish, instead of the 2 Thai bird chiles that his called for.
D.E.A.R. H.O.L.Y. H.O.T. M.A.M.A. O.M.G.W.H.A.T.
I have no regrets. A sprinkler system shooting Visine into my eyeballs maybe, but no regrets.
Thai Pork Salad with Cellophane Noodles: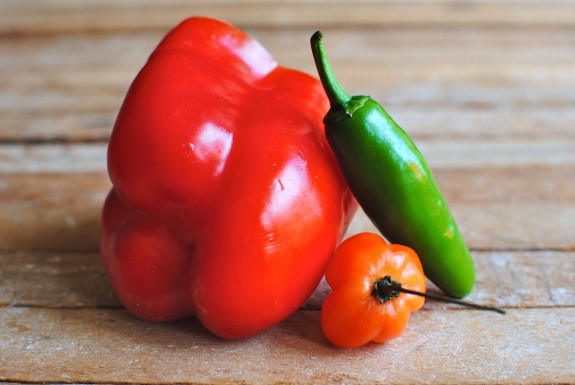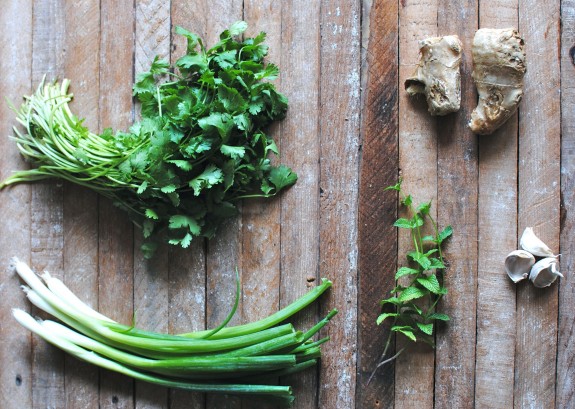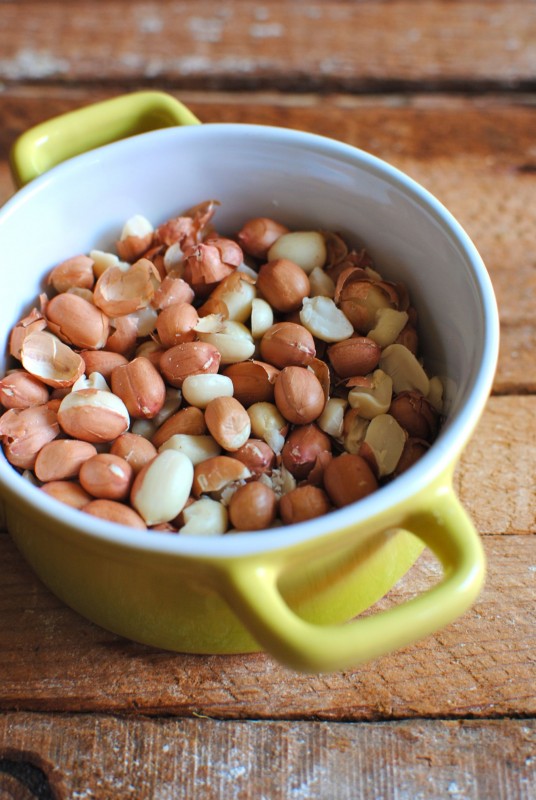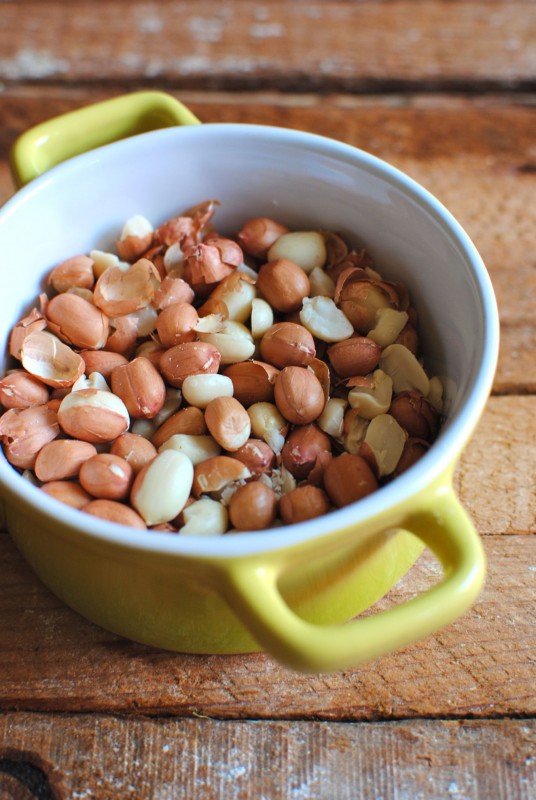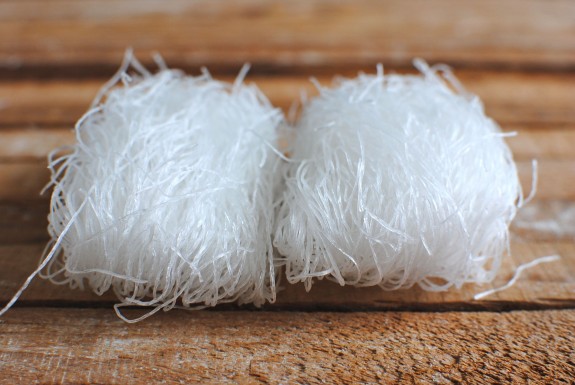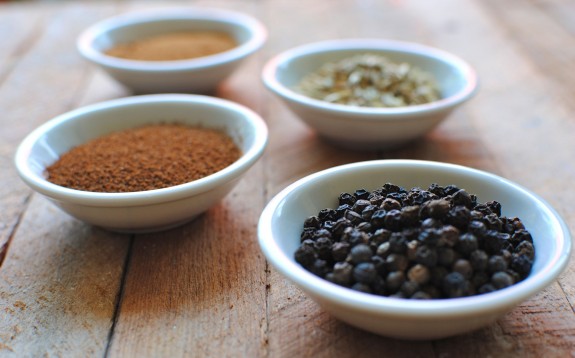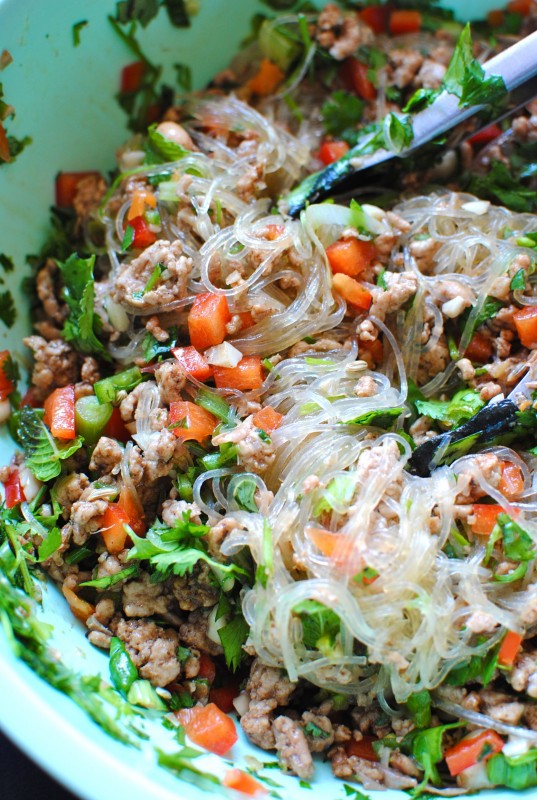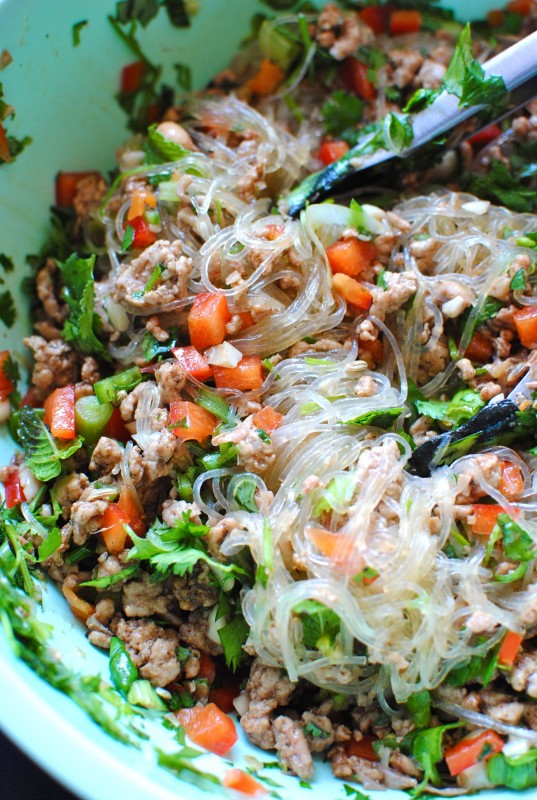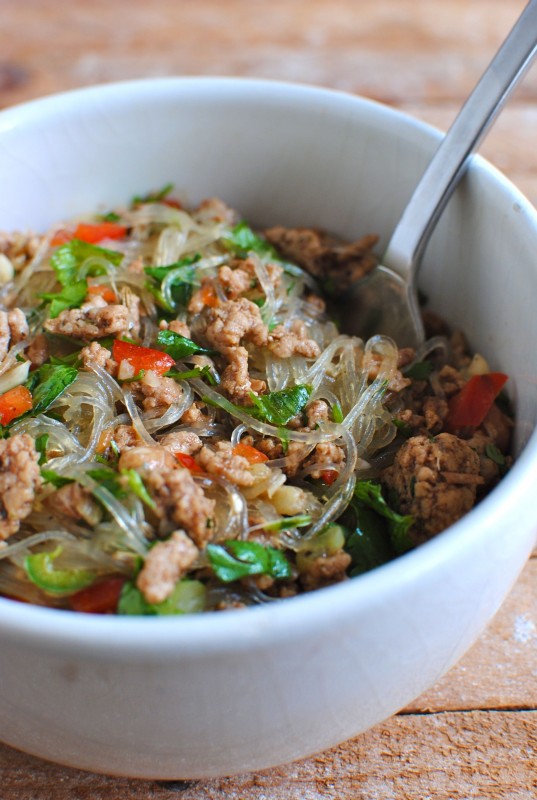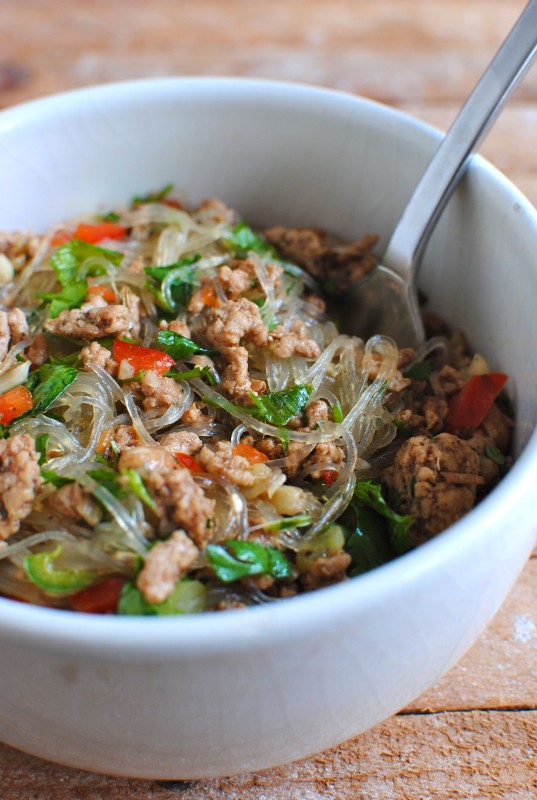 What it takes for 4:
* 2 cups cellophane noodles
* 1 pound ground pork
* 2-3 Tbs. Chinese five-spice seasoning
* 3 cloves garlic, chopped
* 1 Tbs. fresh ginger root, minced
* 2 Tbs. brown sugar
* 1 cup plain peanuts, roughly chopped
* 4 scallions, finely sliced
* 2 cups loosely packed cilantro, chopped
* 1 cup loosely packed mint, chopped
* 1 habanero, minced (wear gloves!)
* 1/2 red bell pepper, finely diced
* 1 jalapeno pepper, minced
* juice of 1 lime
* 1 Tbs. soy sauce
* 2 Tbs. extra virgin olive oil, divided
* 1/2 tsp coarse salt
Go ahead and soak the noodles in boiling water for a few minutes and drain. Reserve the noodles in a large bowl.
Heat 1 Tbs. oil in a pan over medium-high and start browning the pork. Once almost done, add the five-spice powder. Toss around for a second. Add the garlic, ginger, minced habanero, jalapeno, brown sugar, peanuts and a pinch of salt. Stir to combine and take off heat.
To the bowl with the noodles, add the mint, cilantro, scallions and red bell pepper. Add the browned pork mixture and toss to combine. Squeeze the lime juice over the mixture. Drizzle with soy sauce and remaining extra virgin olive oil.
Look at that. I know.