A week ago today I had the ultimate privilege of having one of Kansas City's most talented photographers over for a day of food styling, food photography, and, well – food eating.
Matthew Collins is good. He's really good. And he was so patient with my constant yappings of, "Okay so what setting is that? Oh I like that angle. Is your ISO high or low? Wait, don't we need back light here? Should we use a reflector? Do your ears hang low? Do they wobble to and fro?"
You get the point.
We had so much fun that we're set up for another session next week! And I'm taking suggestions on what to cook. Help a girl out, y'all.
You can read about the day here, from Matt's point of view.
Here's Matt, setting up the first shot.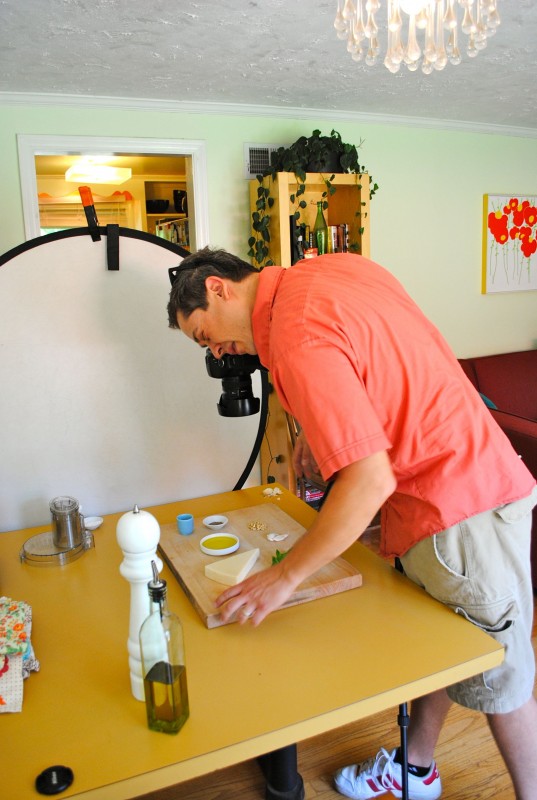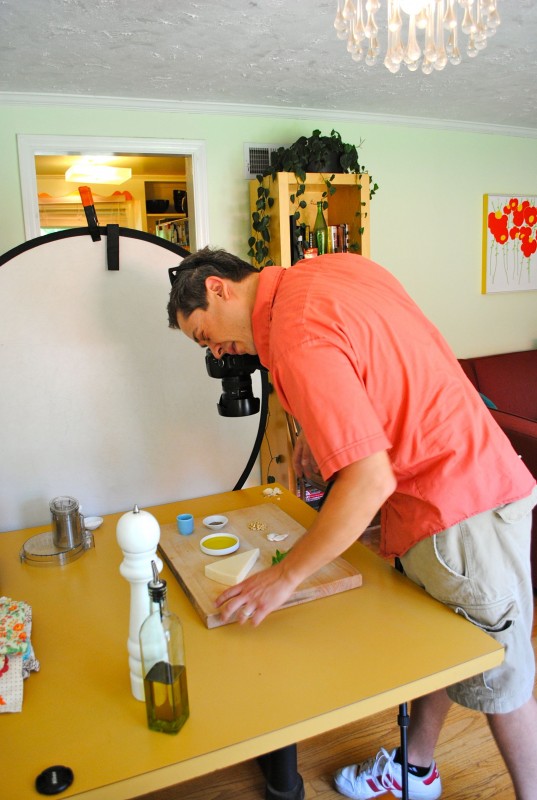 We moved over to the window to take advantage of the natural light.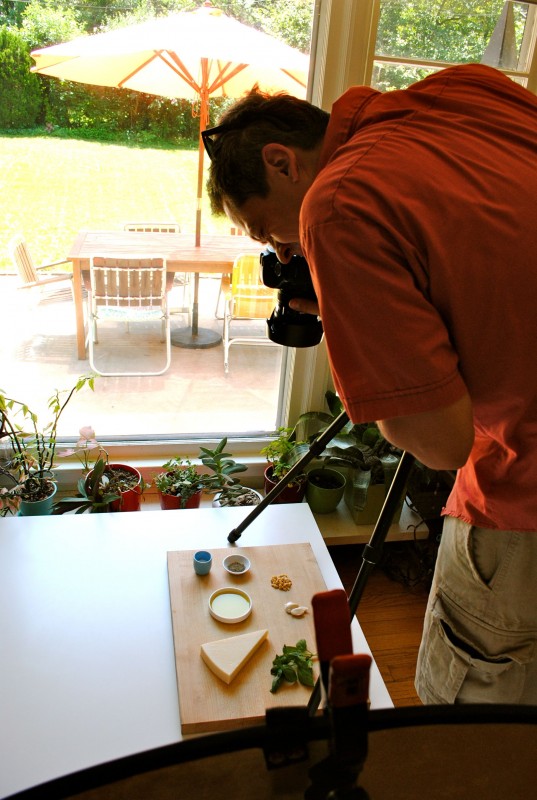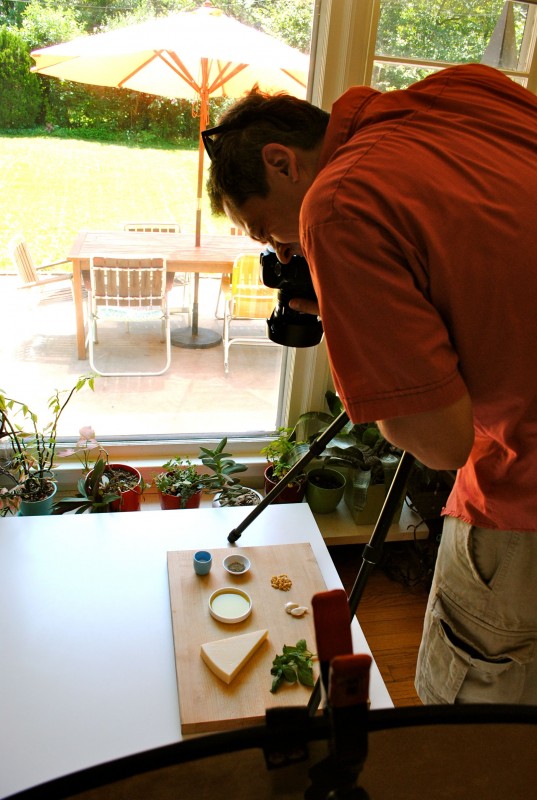 This is blurry, yes. Forgive me. I was trying to watch him and shoot him and look at the shrimp that I was about to eat and I got too excited and shook the camera.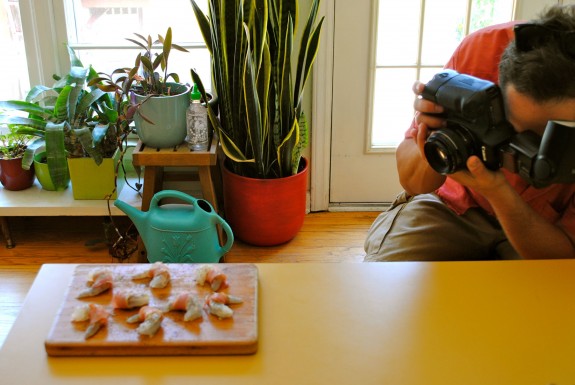 These suckers are about to get grilled.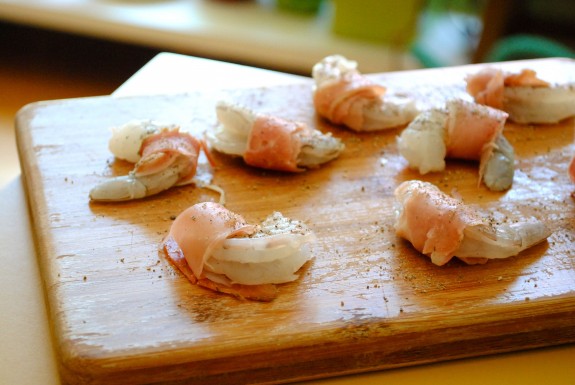 I might like shrimp. And prosciutto.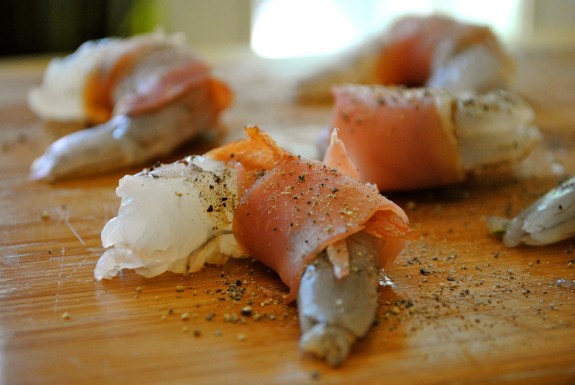 Ahh, the finished product. Grilled prosciutto-wrapped shrimp on a simple pesto crostini.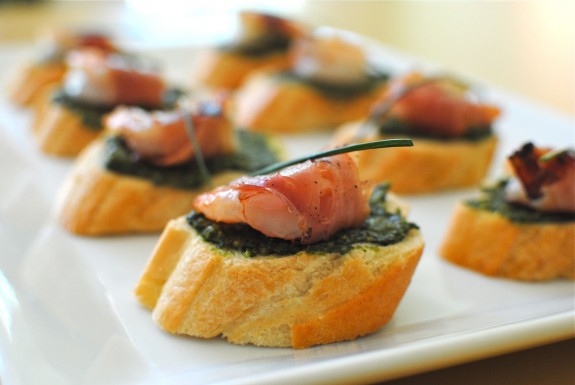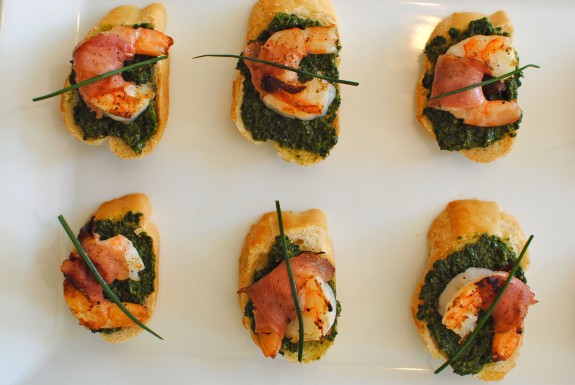 Look at that little baby.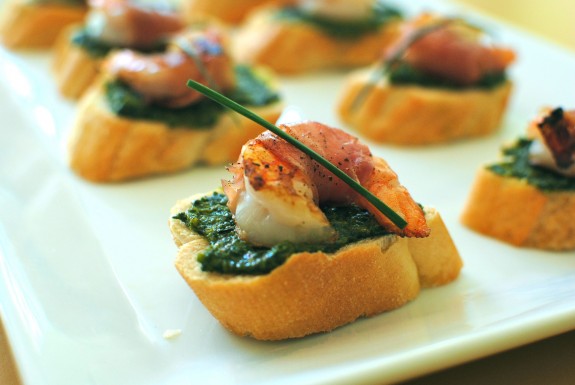 Then I made the main course, which was the homemade pesto swirled into orecchiette with cherry tomatoes.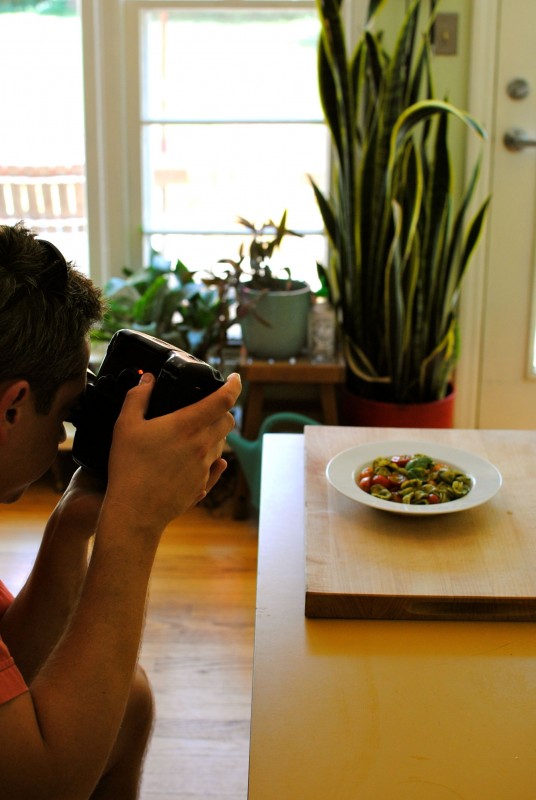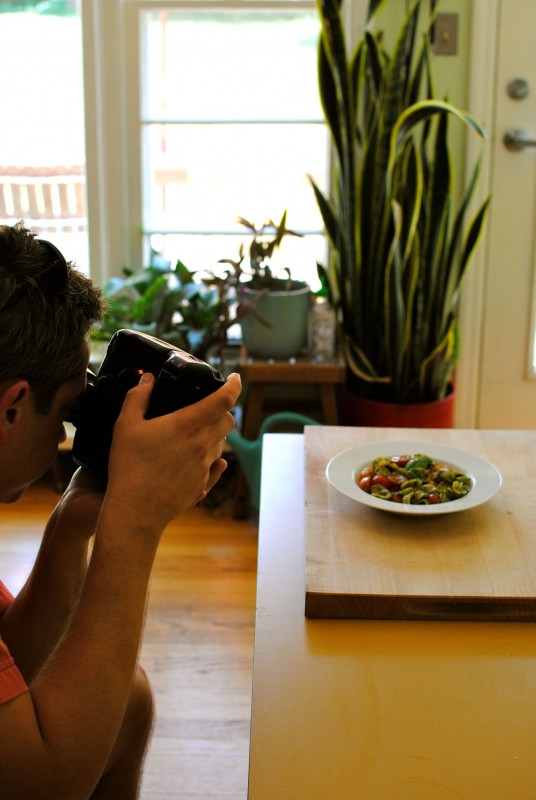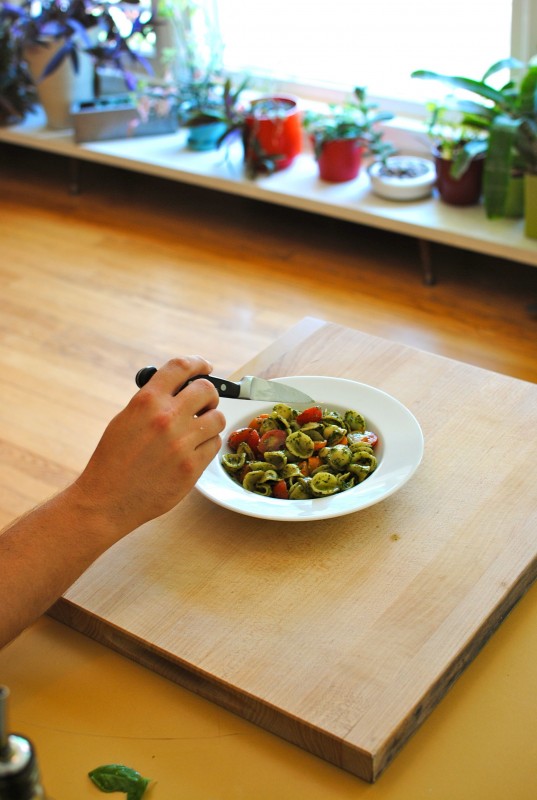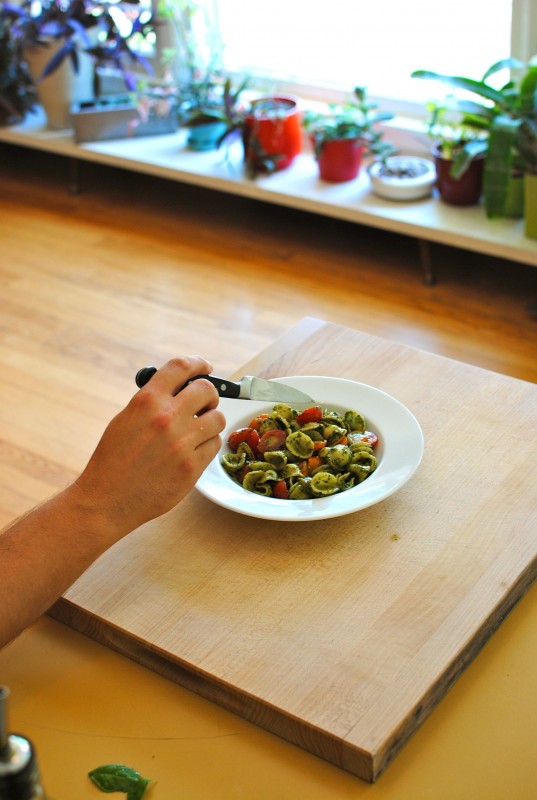 I ate like 4 pounds of this after Matt left. SHHH.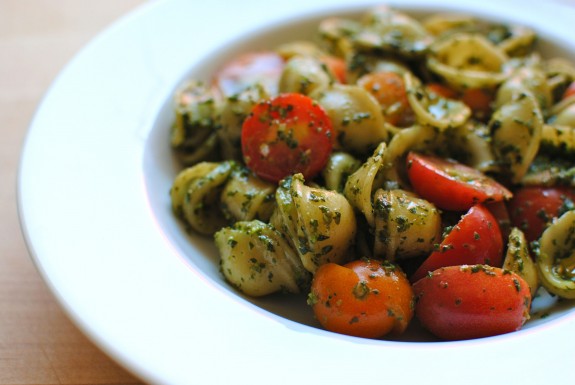 Such a fun day. Can't wait for next week's session!
And I'm serious – what should I cook?