Another summer side dish! In the series. The Summer Side Dish Series. Ya know? Ya know.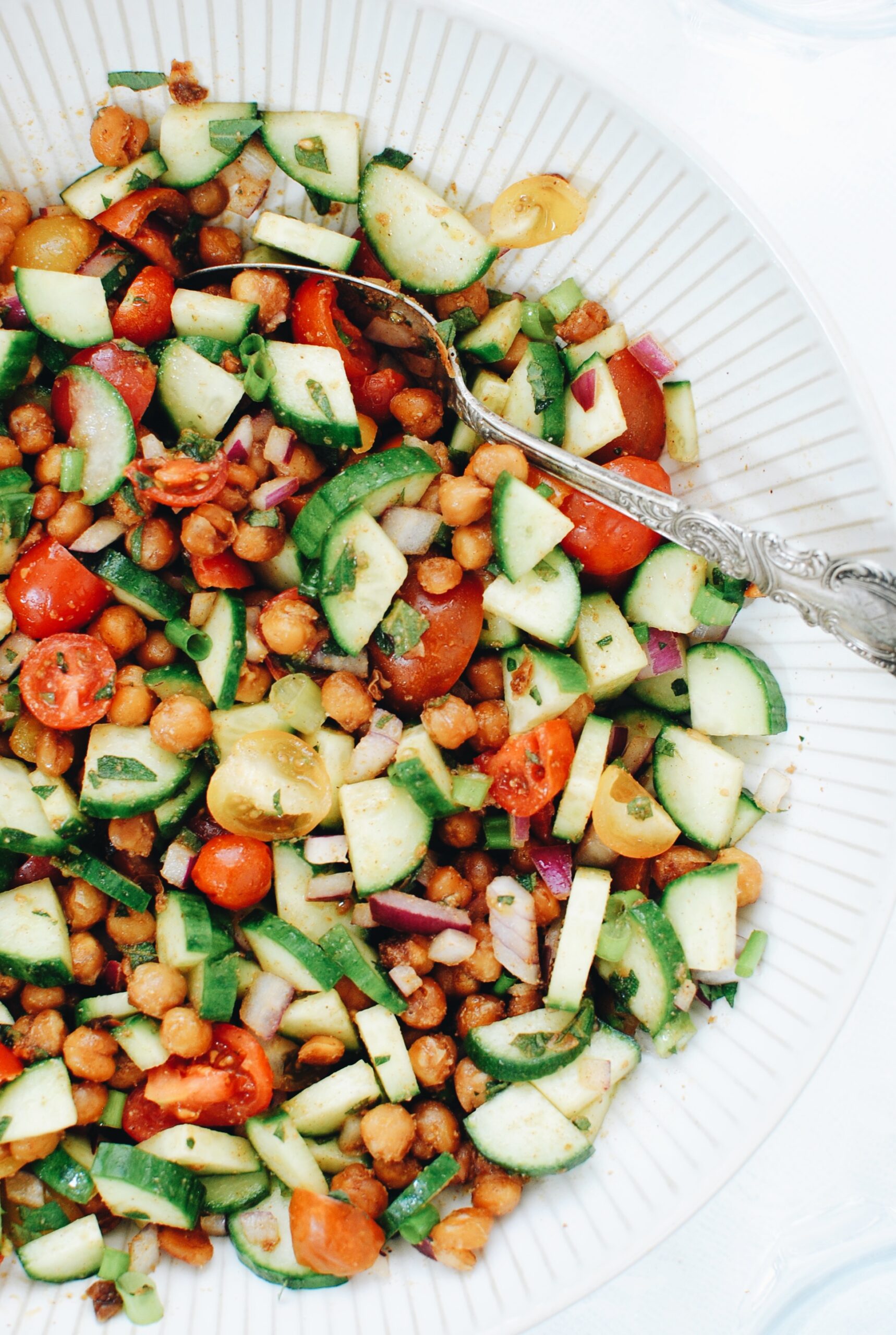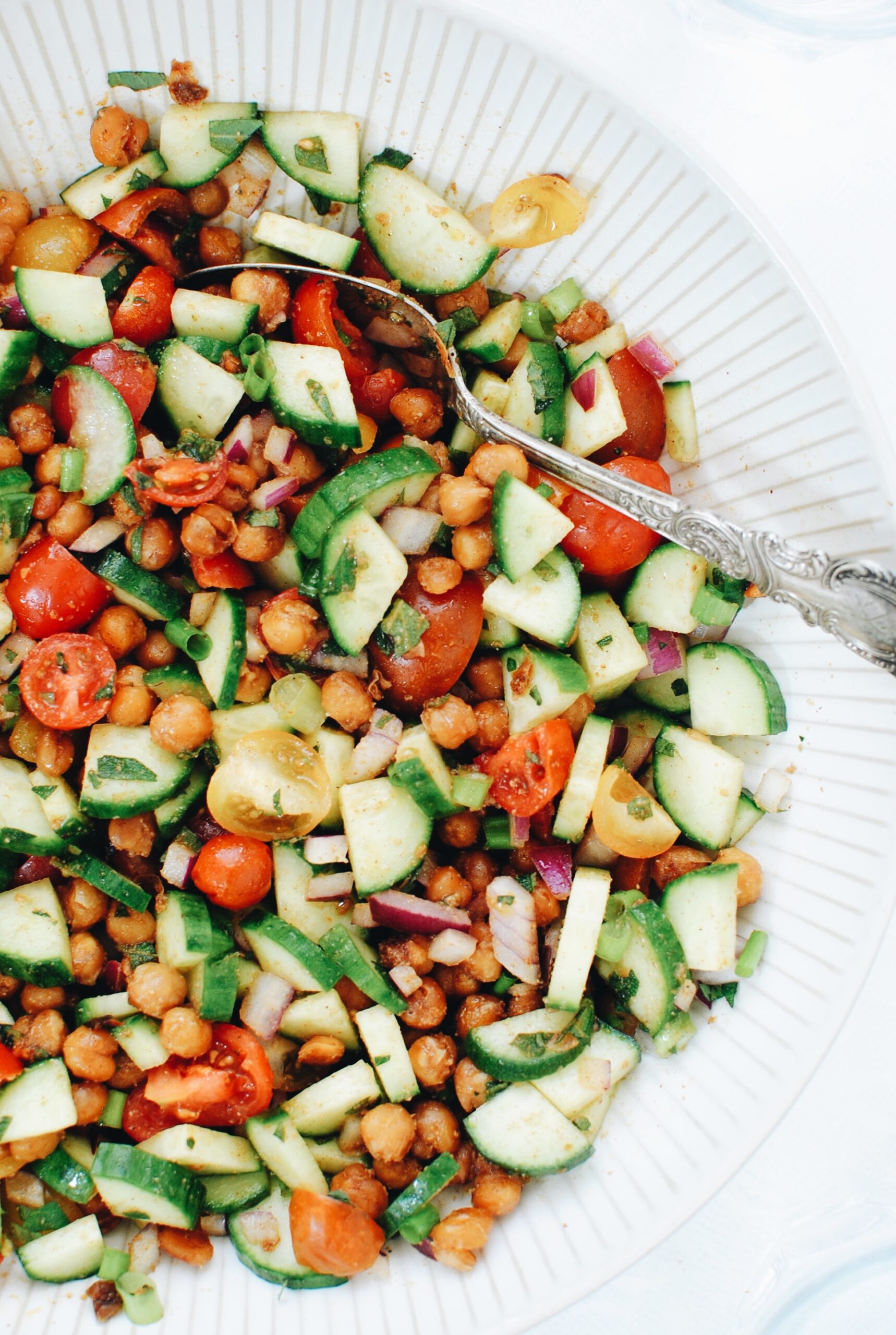 Also, these chickpeas are roasted. Not like, aggressively. Just enough to give it a lil' crrrrrrrnch. Just like that. No vowels.
It also has cucumbers (more crunch!), tomatoes, red onion (crunch crunch!) and some vibrant herbs that will send ya spinnin'.
Let us peepeth.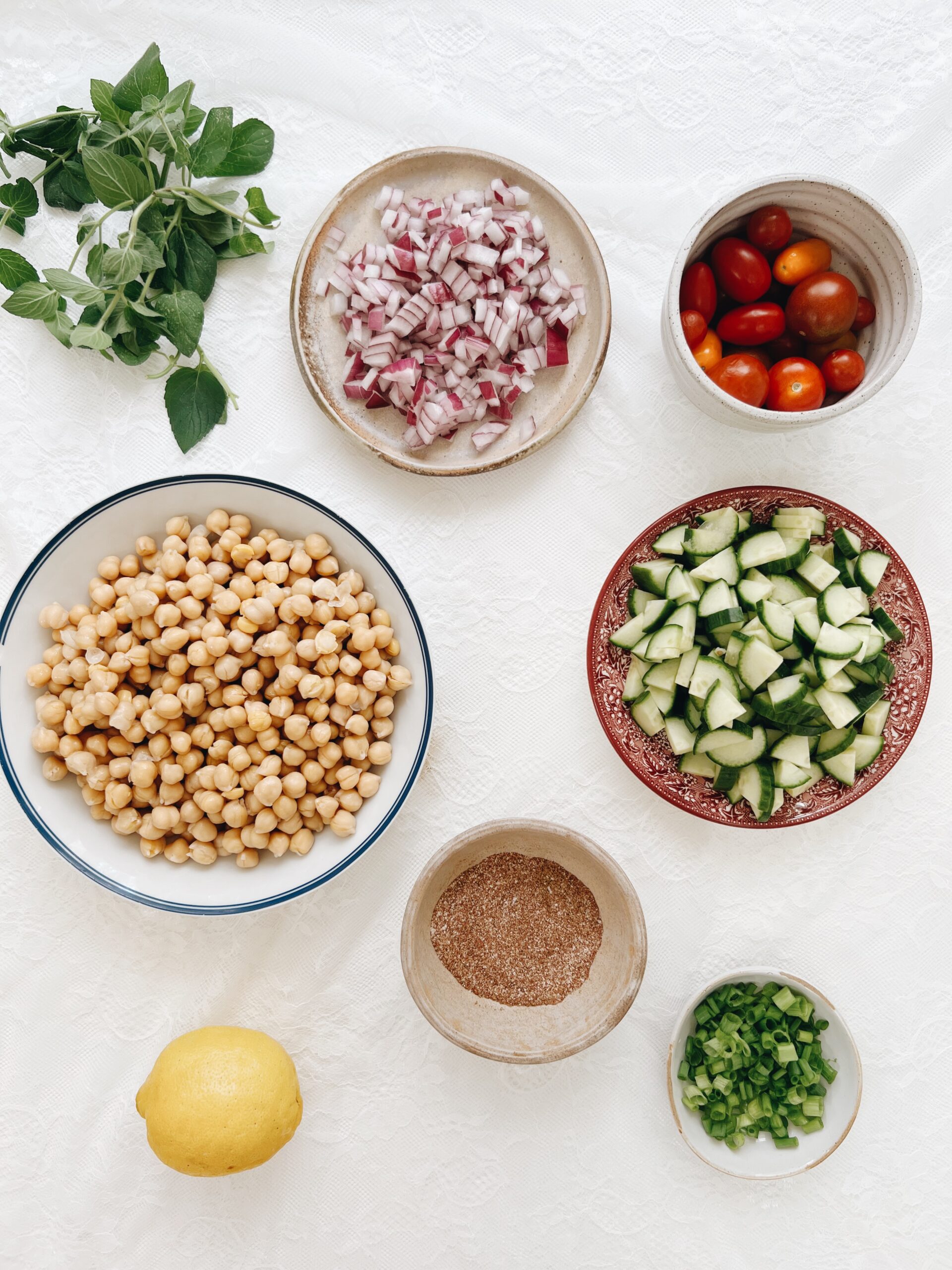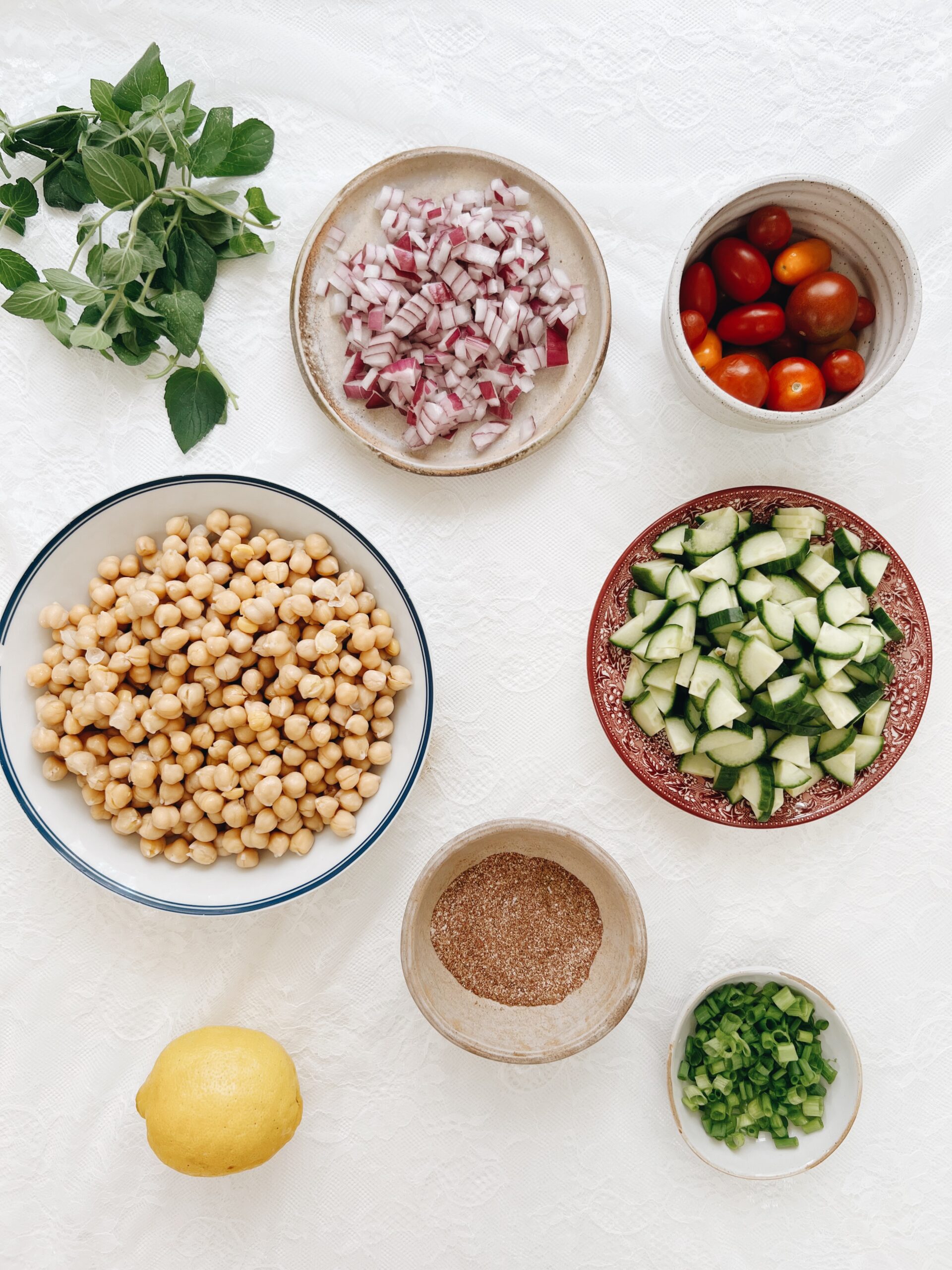 Guys. I ran out of time.
No words or arrows this day. (Will says this day, instead of today. Or like, this night instead of tonight. "What are we doing this night?" FOR WHAT SHALL WE DOETH YESTERLORE?)
Anyway, we got spices for the chickpeas, scallions and mint, a bit of veg. The werks. I mean works. I mean twerks.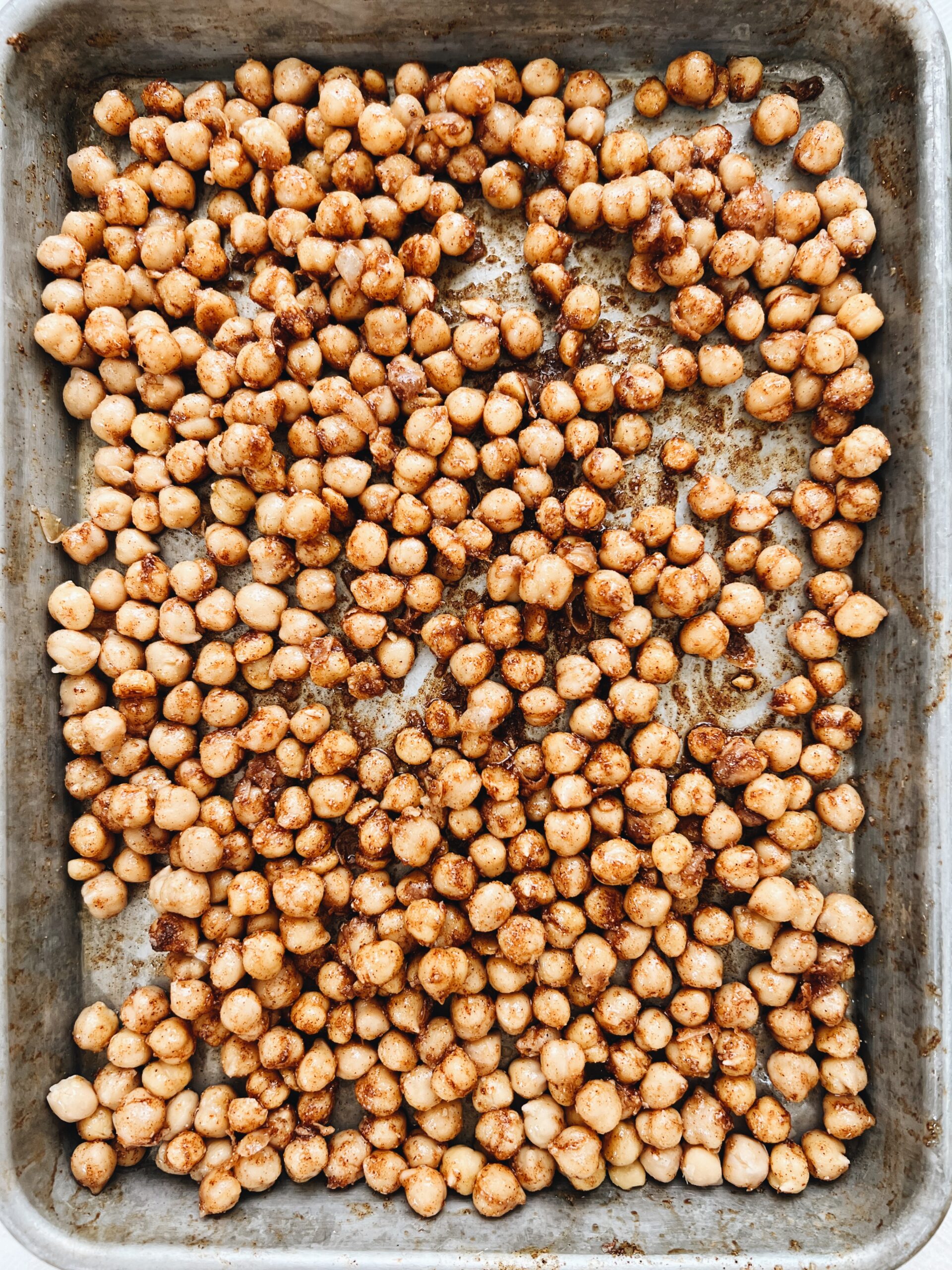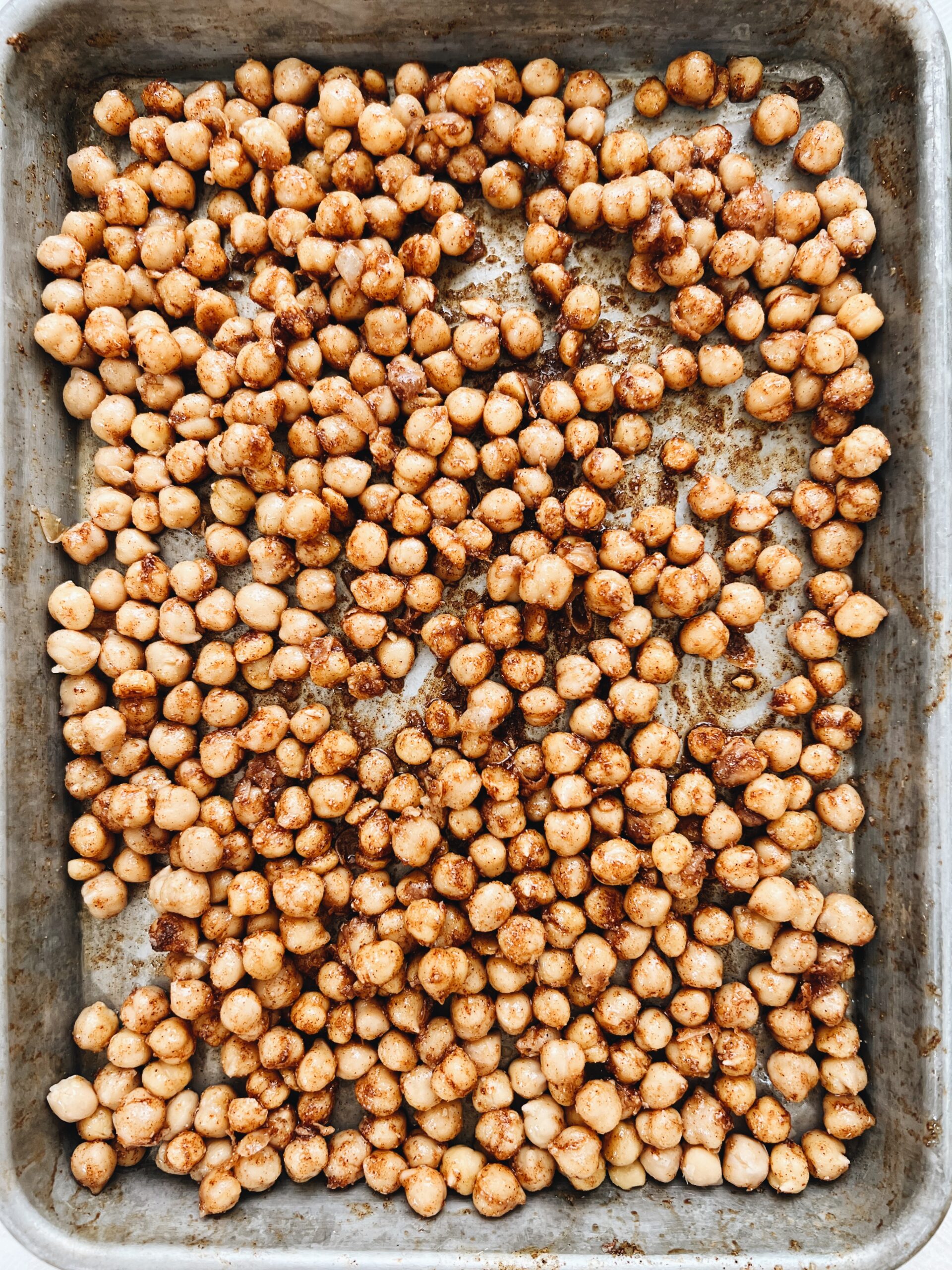 Roast 'em!
The is pre-roast actually. I do have a post-roast photo, but I'm OUT OF TIME today, okay?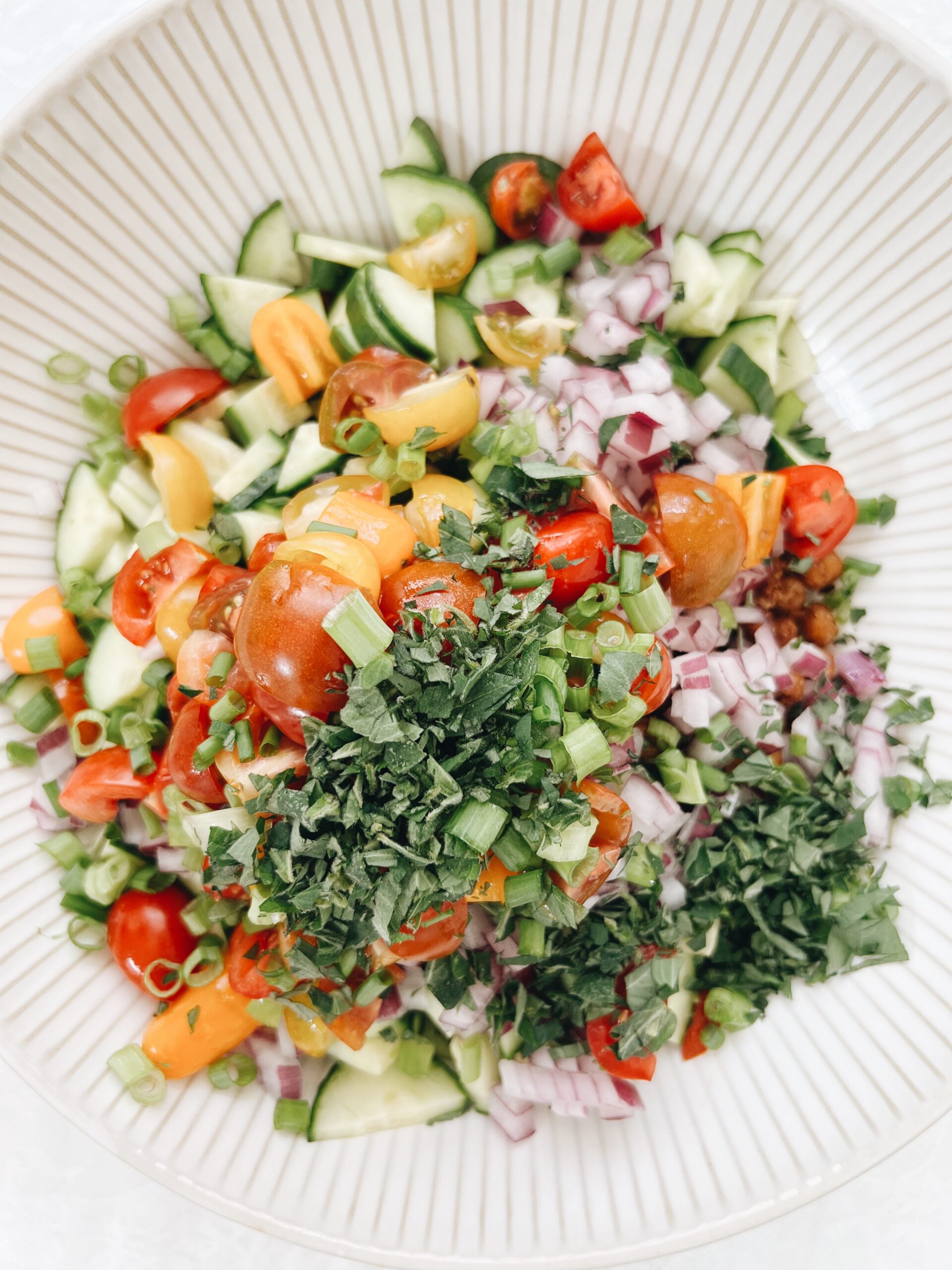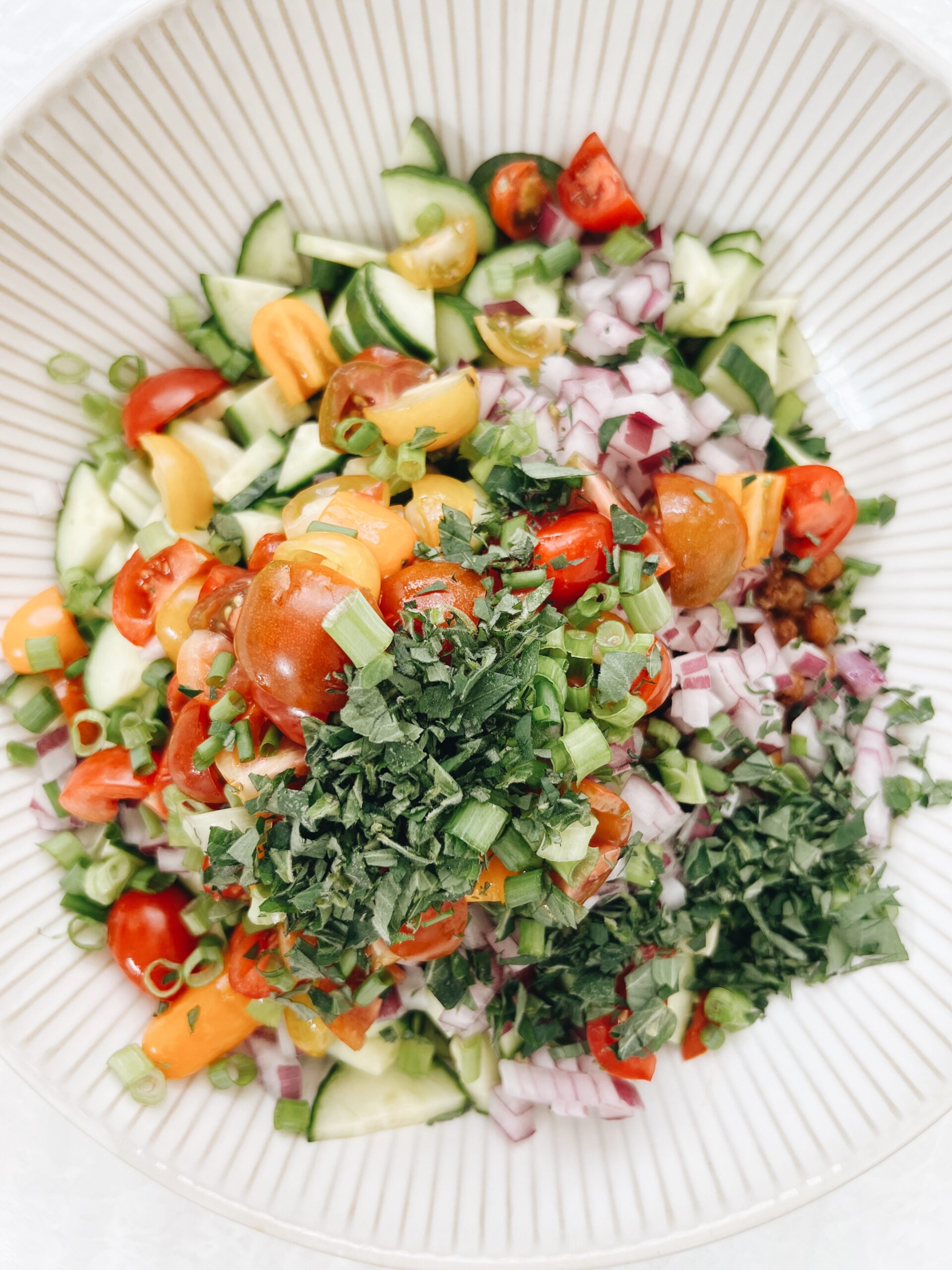 Then we build! The roasted chicks, all those veggies, mountains of herbs, a hit of lemon and a drizzle of AWL aaaaaaannnnndddd……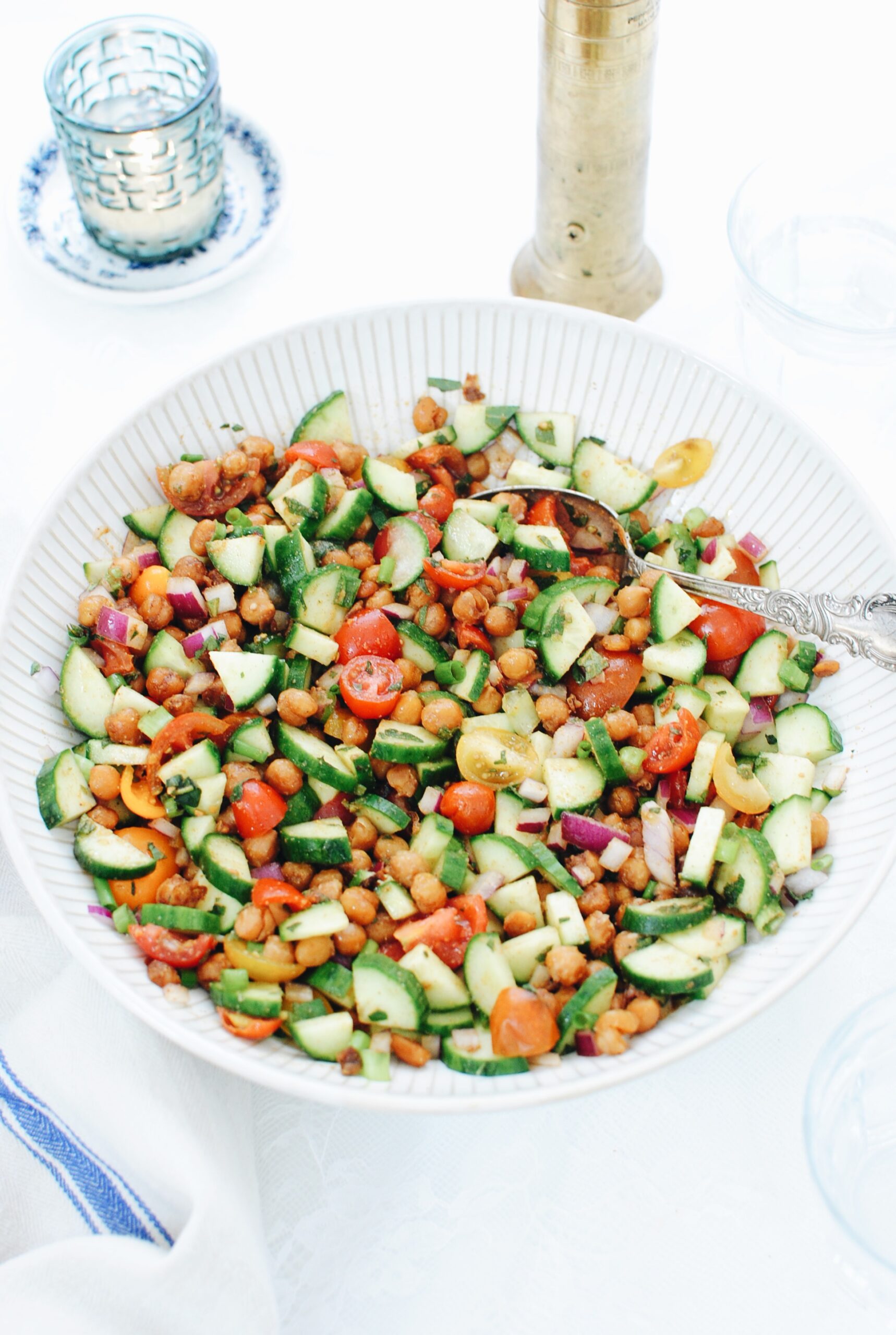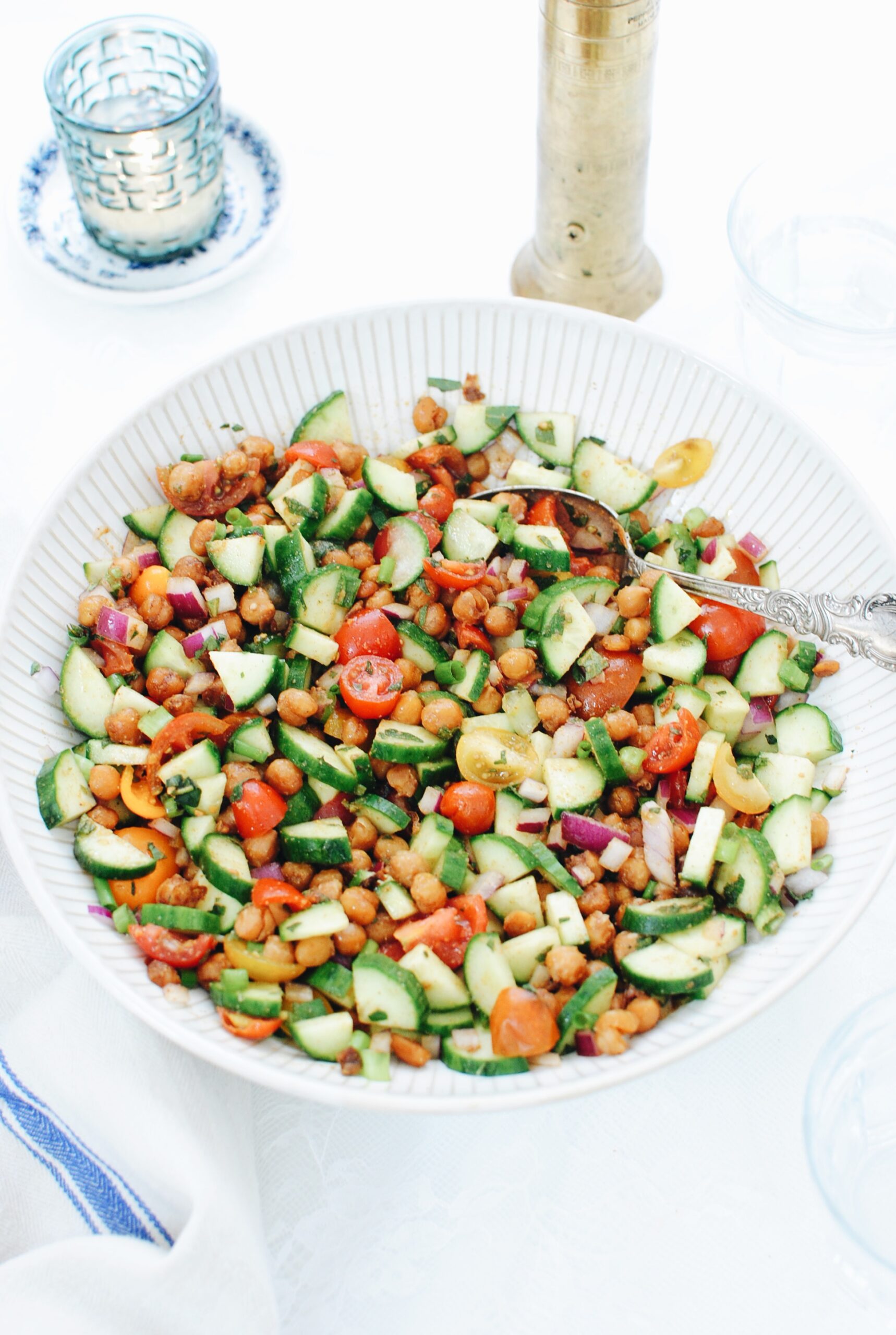 Badabing. That doesn't look right. Is it badda bing? Ba DA bong? Berda berng?
In other words, criminally perfect. So delish. So much happening. It's horribly wonderful. I've had caffeine.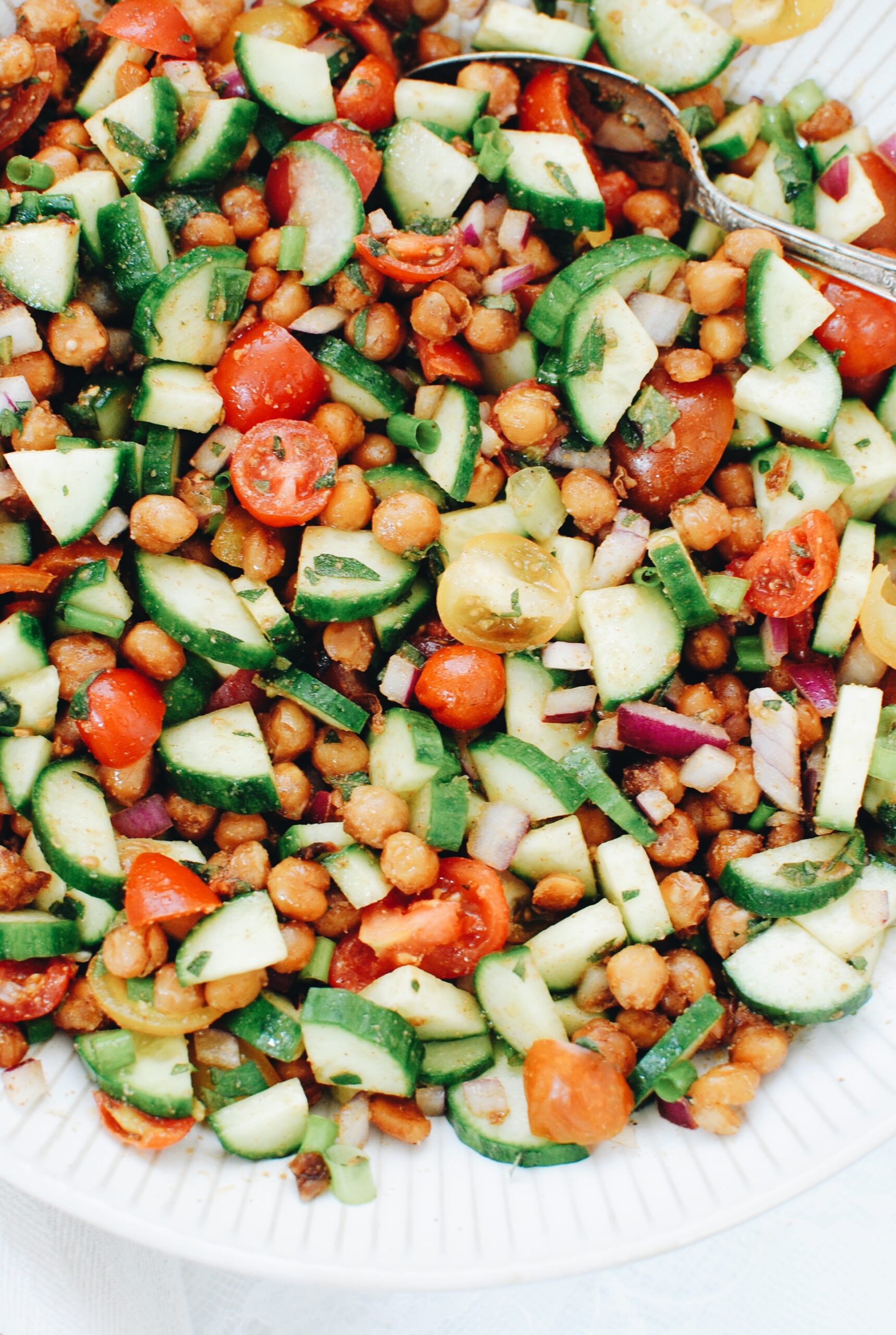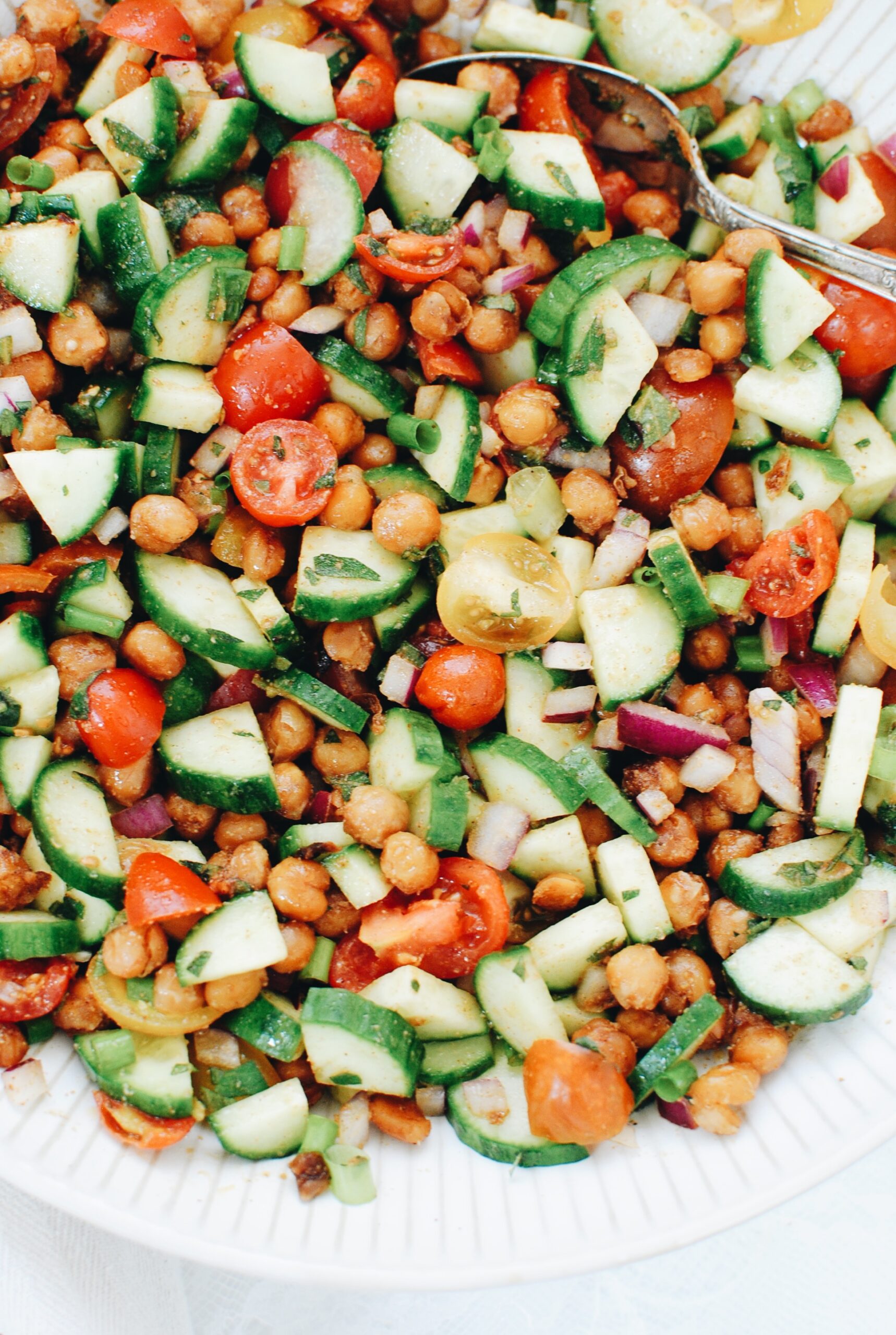 I'll be honest. The crunchiness of the roasted chickpeas doesn't exactly hold up that, under all the cool, the crisp, the oils and lemon juice. But who cares! It's balanced out with everything else, and so intensely flavorful, my word.
I'll tell you, I ate this for lunch, and then as a side next to a turkey burger that eve. So did the kids. And Aaron. Total hit!
AND it works in a buffet or pot luck or party situation. I mean, it is a side dish after all.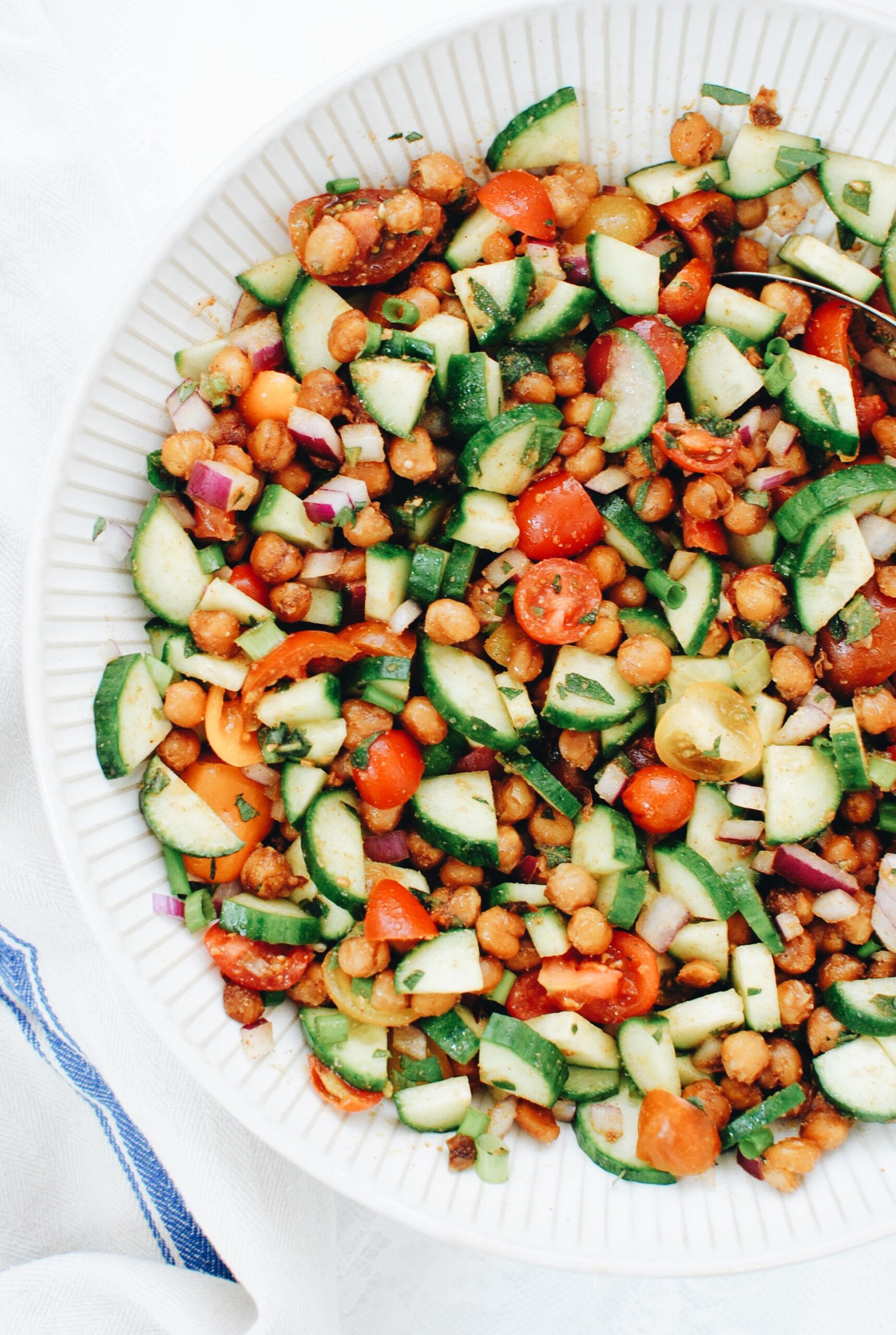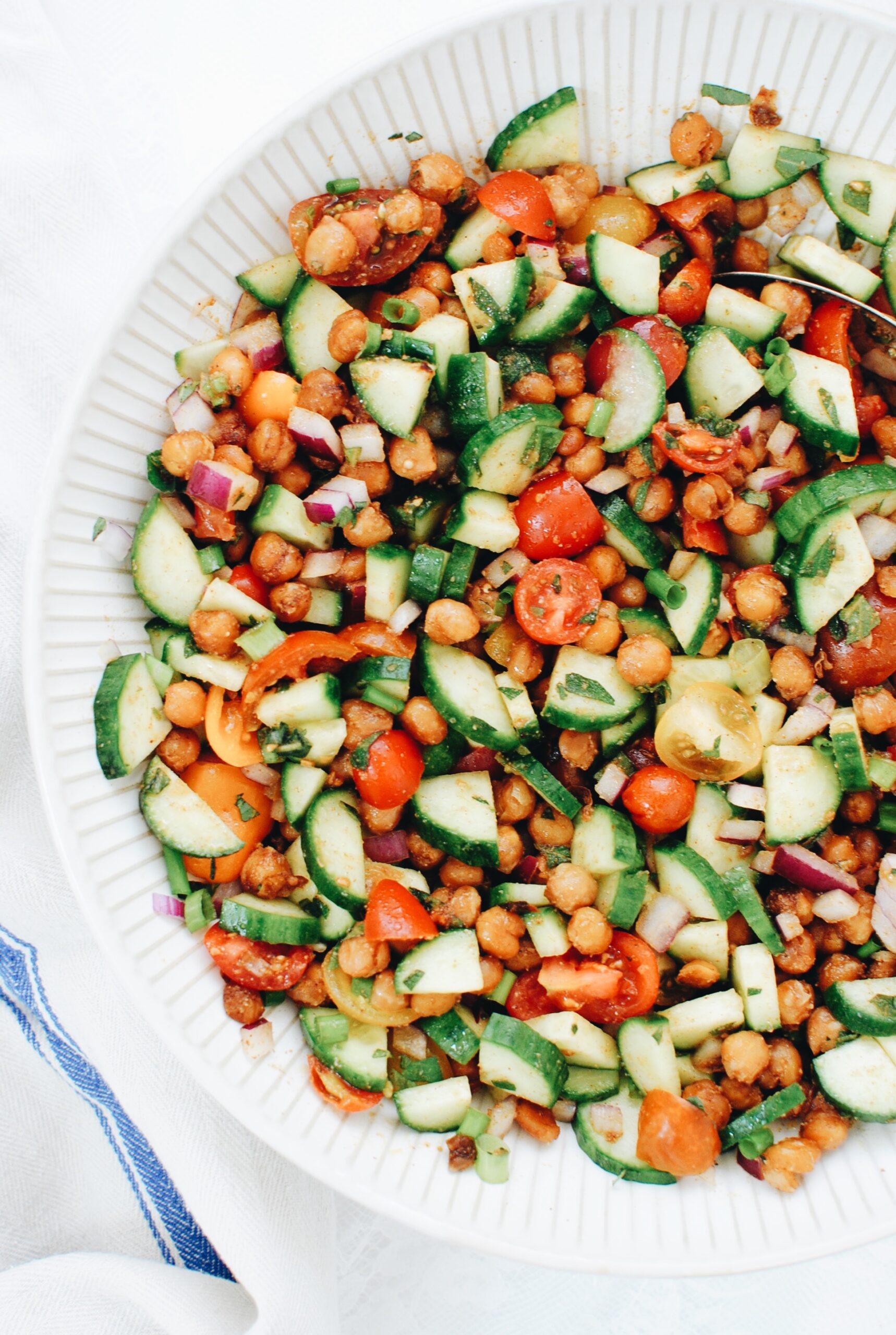 Labor Day weekend?! Or now, really.
Ingredients
2 (15 oz) cans chickpeas, rinsed, drained and pat dry (remove the skins as best you can!)
1 tsp smoked paprika
1 tsp cumin
1 tsp garlic powder
1 tsp onion powder
1 tsp coarse salt
1 English cucumber, sliced and quartered
1 cup mixed cherry tomatoes, quartered
1/2 cup diced red onion
2 scallions, sliced
1/2 cup torn mint
3-4 Tbs. extra virgin olive oil
1 lemon
Instructions
Preheat your oven to 400.
Combine the smoked paprika, cumin, garlic and onion powder and salt in a small bowl. Toss with your fingers to mix.
Place the rinsed chickpeas on a clean kitchen cloth and fold the cloth over the chickpeas, rolling them around to dry and peel the skins off. Place the chickpeas on a rimmed baking sheet and sprinkle the spices over them and toss to combine. Drizzle a Tbs. or two of oil over the mix to coat. Roast for 20 minutes, until fragrant and slightly crispy. Set aside to cool for just a few minutes.
In a large bowl combine the cooled chickpeas, cucumber, tomatoes, red onion, scallions and mint. Squeeze half the lemon over the mix, along with another 2 Tbs. oil. Toss the salad until combined. Taste that. RIGHT??? Add a pinch of salt if needed, or more lemon. Get it just the way you love it.
Serve immediately!
Serves 4-6.
7.8.1.2
595
https://bevcooks.com/2022/08/roasted-chickpea-salad/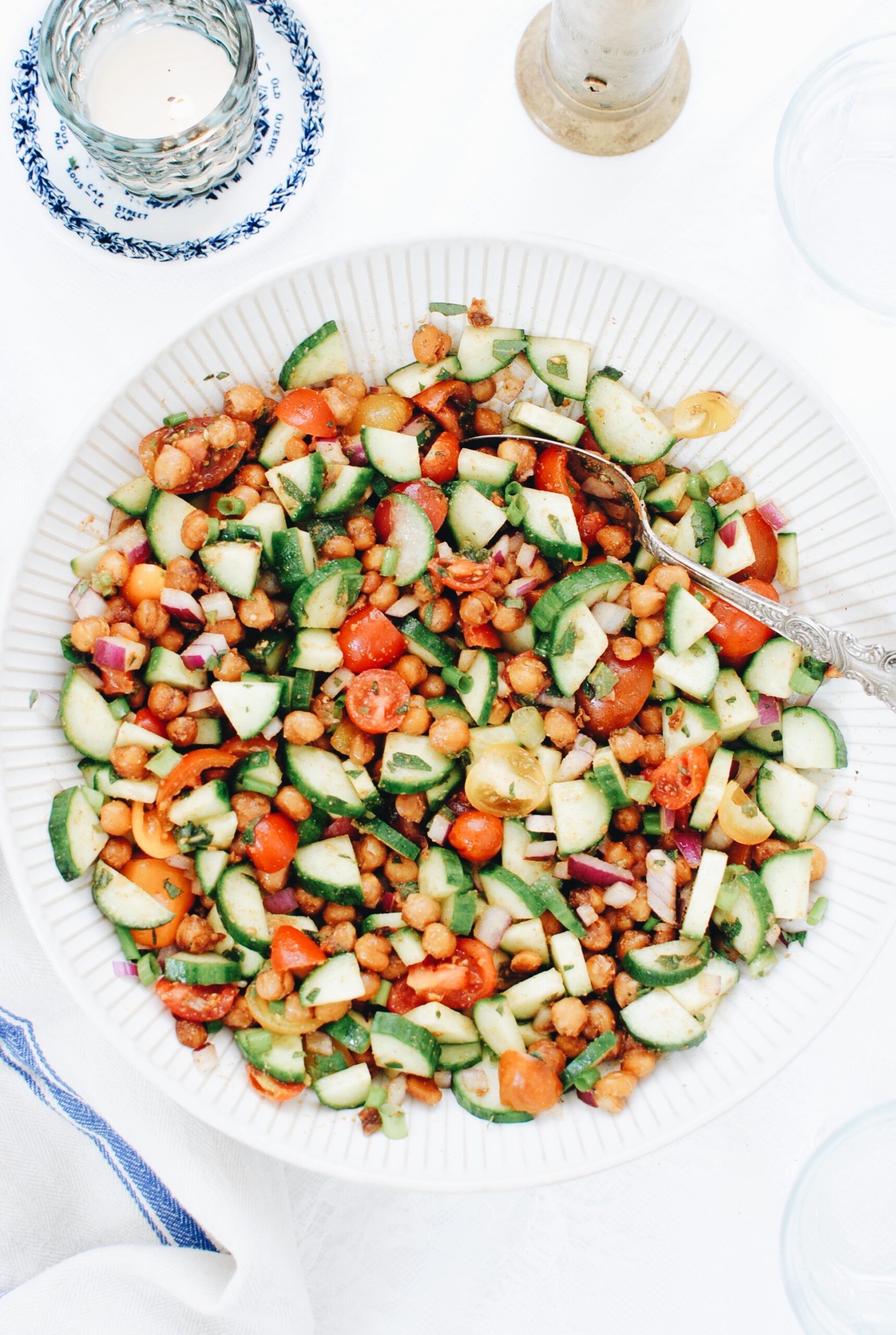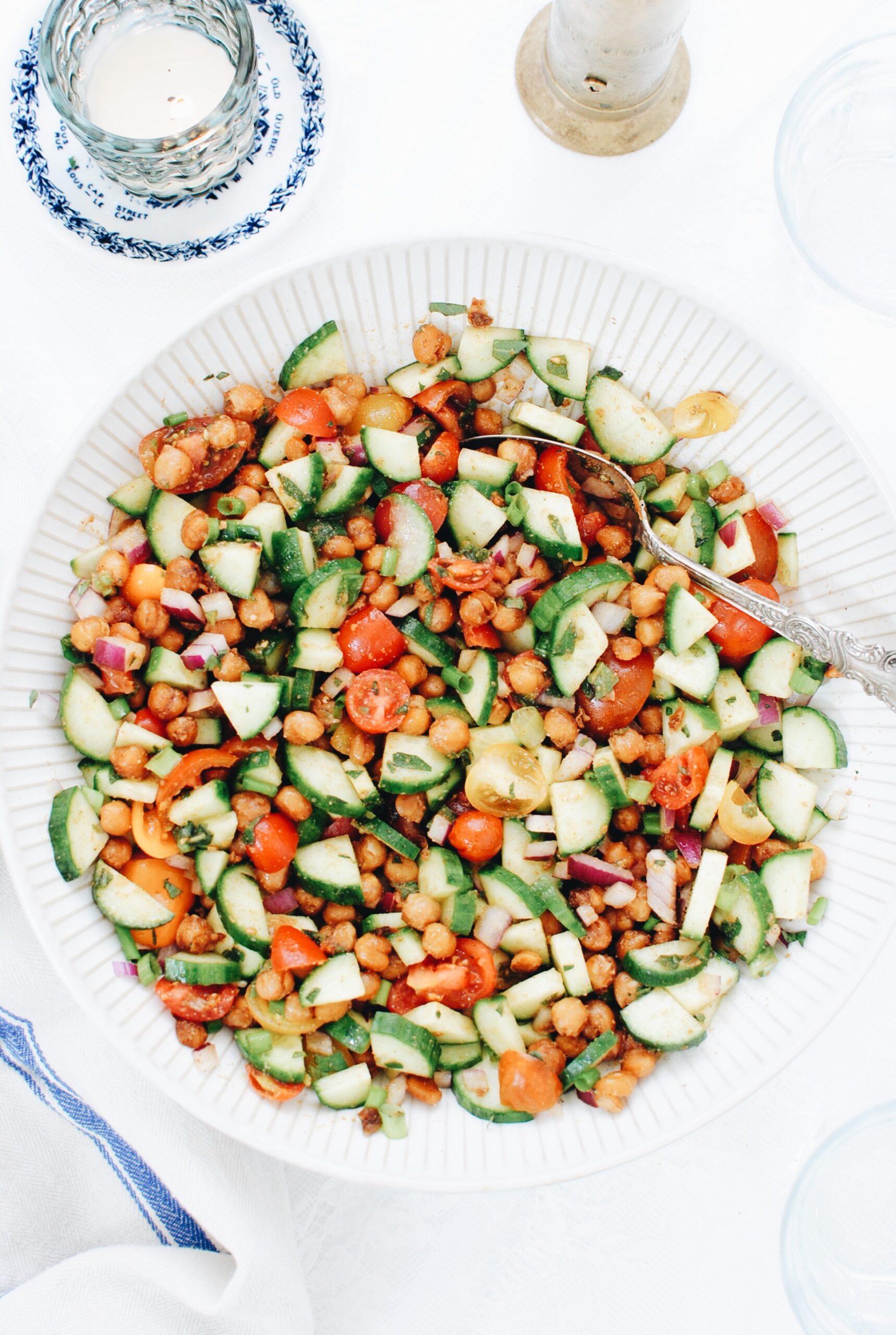 I vote now.