I have a back-to-school lunch idea! For you, not them. See how I take care of you? (don't answer that.)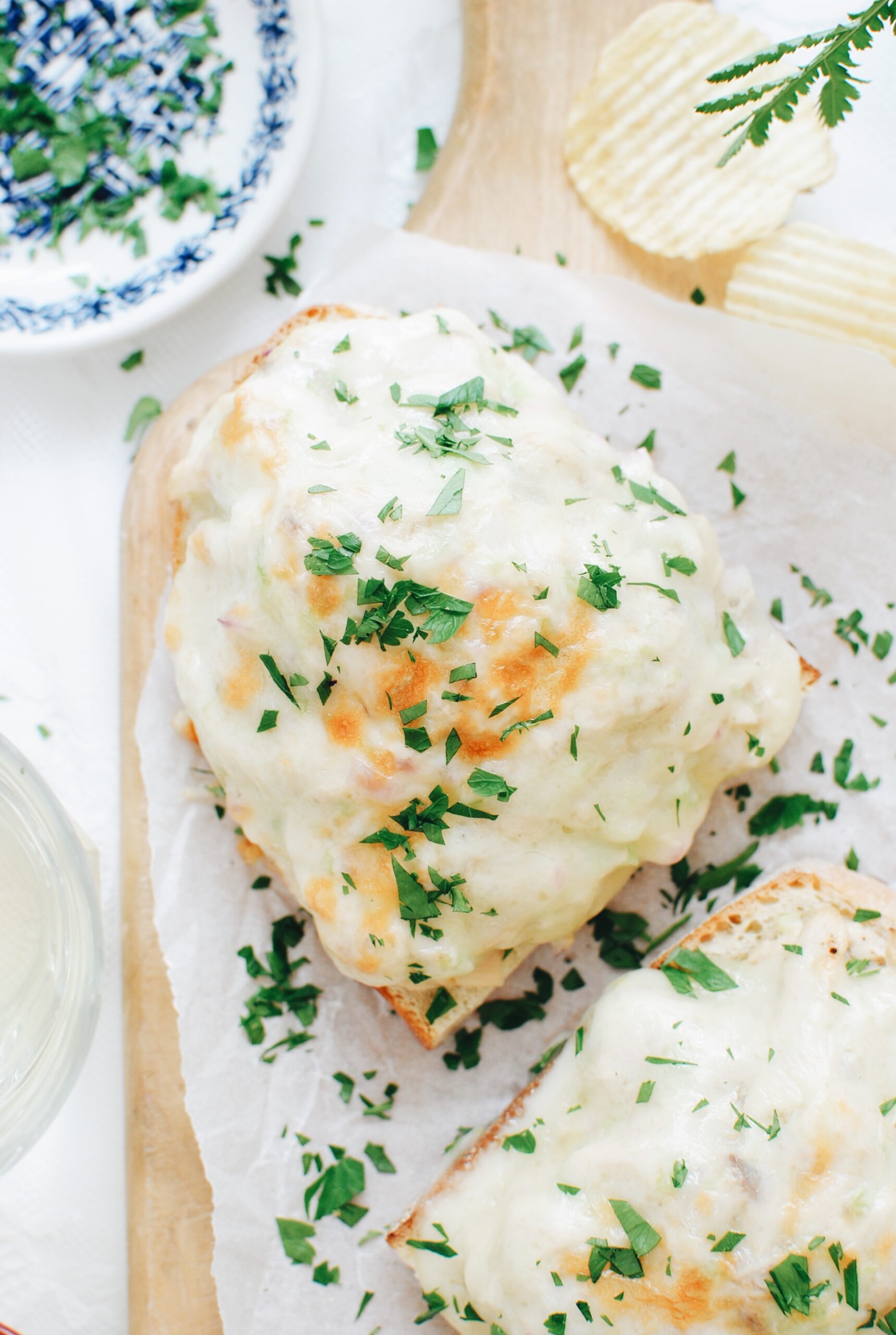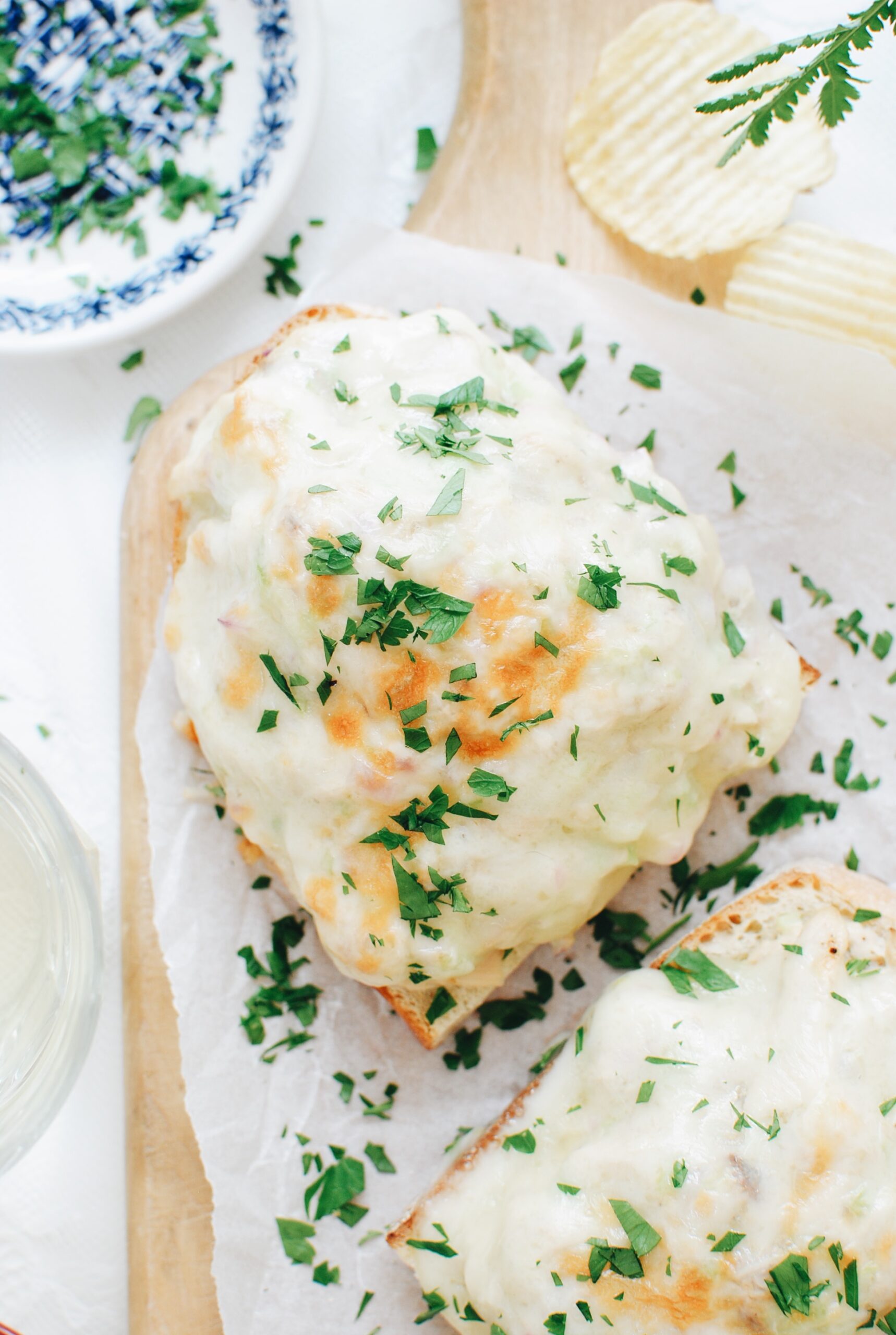 Now that you have a little more time on your hands (maybe? maybe not? let's pretend you do), here's a claaaaassic tuna melt that might get your pants all giddy. And we're keeping it open-faced because it's cute, okay?
Let us peepeth.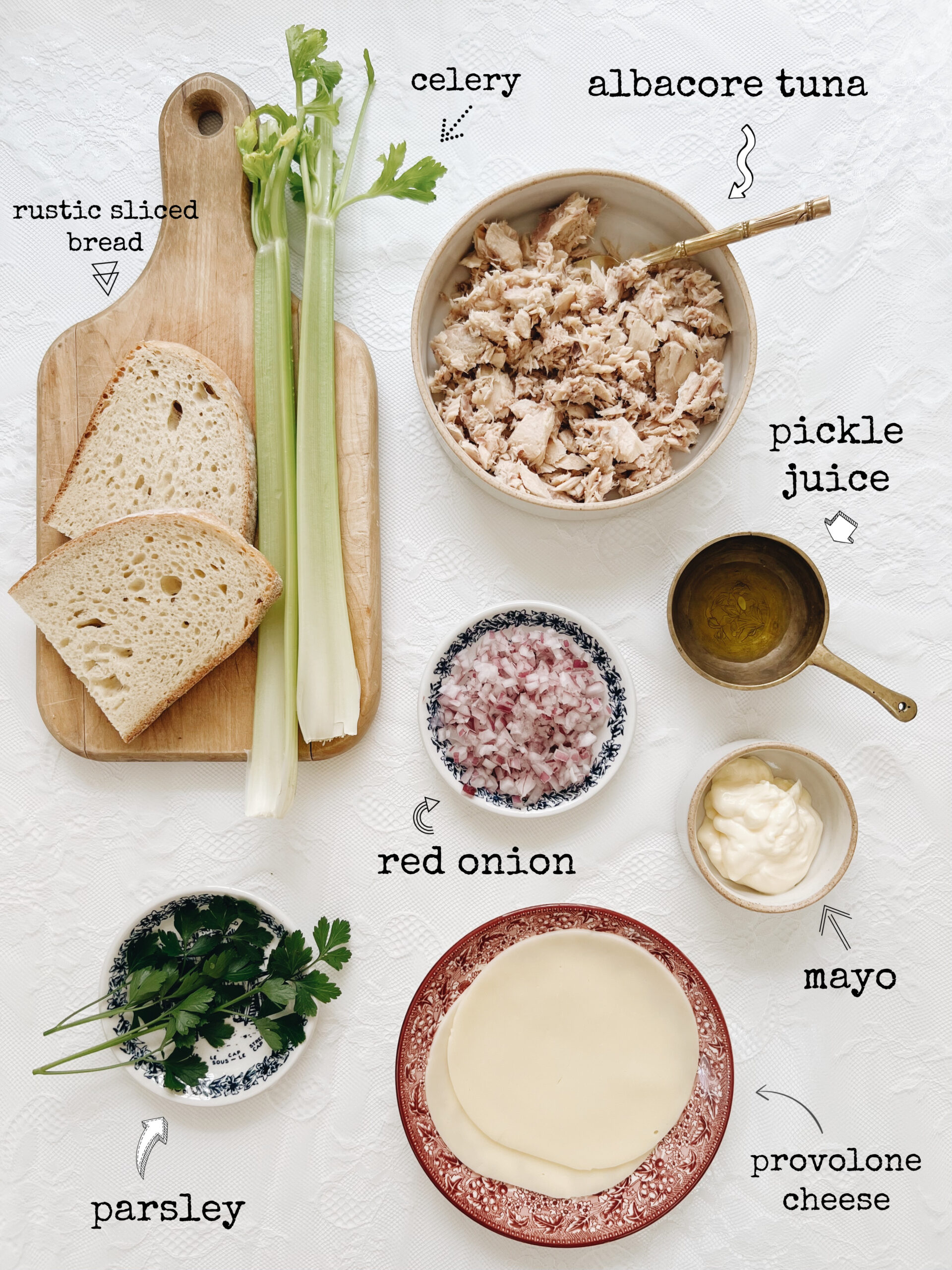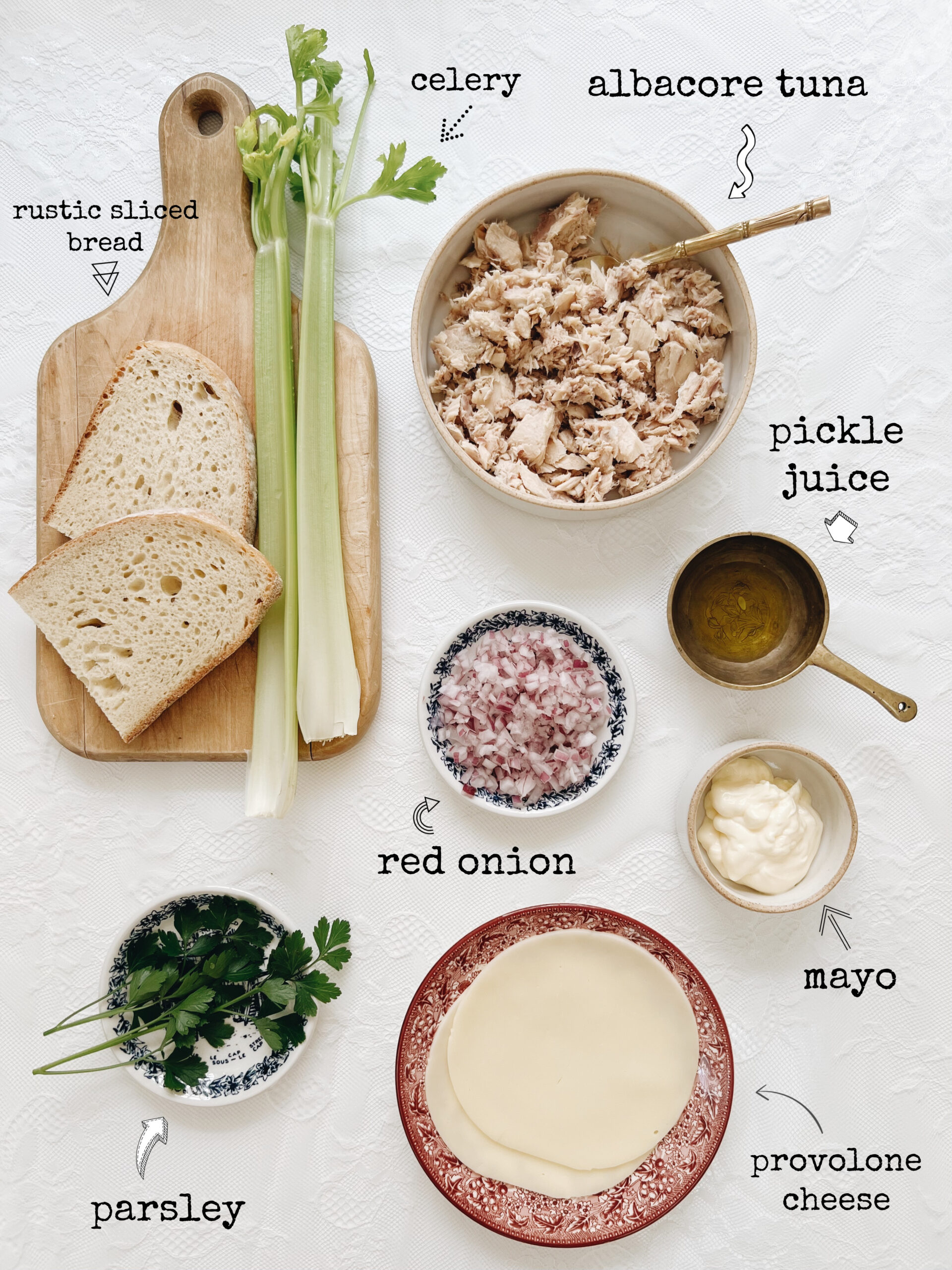 I didn't do anything weird with this. We're talking canned (or pouched if that's more your game) albacore tuna in water. So simple. Mayo + pickle juice + finely minced red onion and celery.
The bread though! It's a pre-sliced crusty bread. Italian in nature. Anything works here, but keep it rustic and grainy if you can.
The cheese? Provolone! Feel free to sub in Swiss if you fancy that. I might do that next time. We'll see. I'm breezy!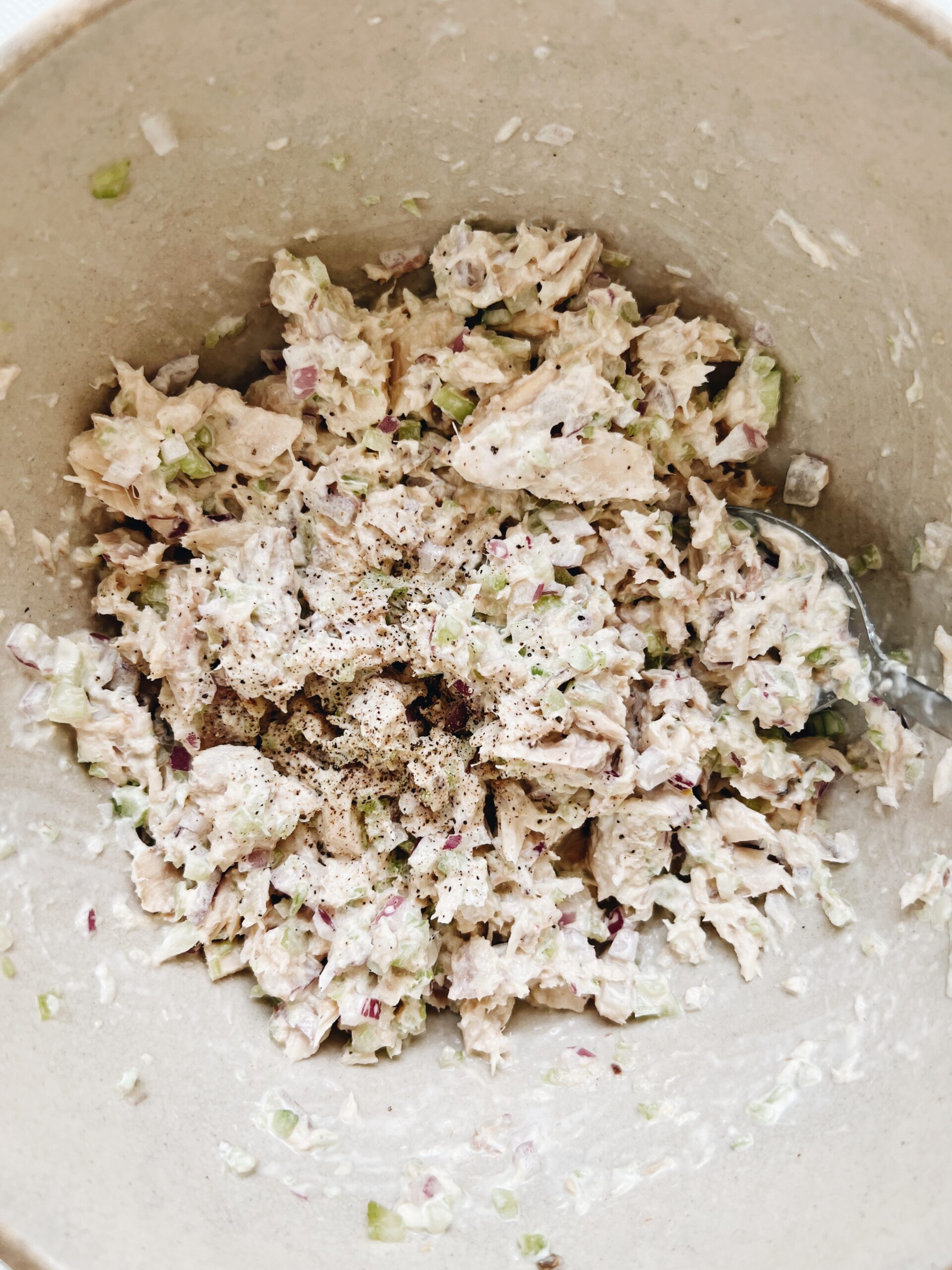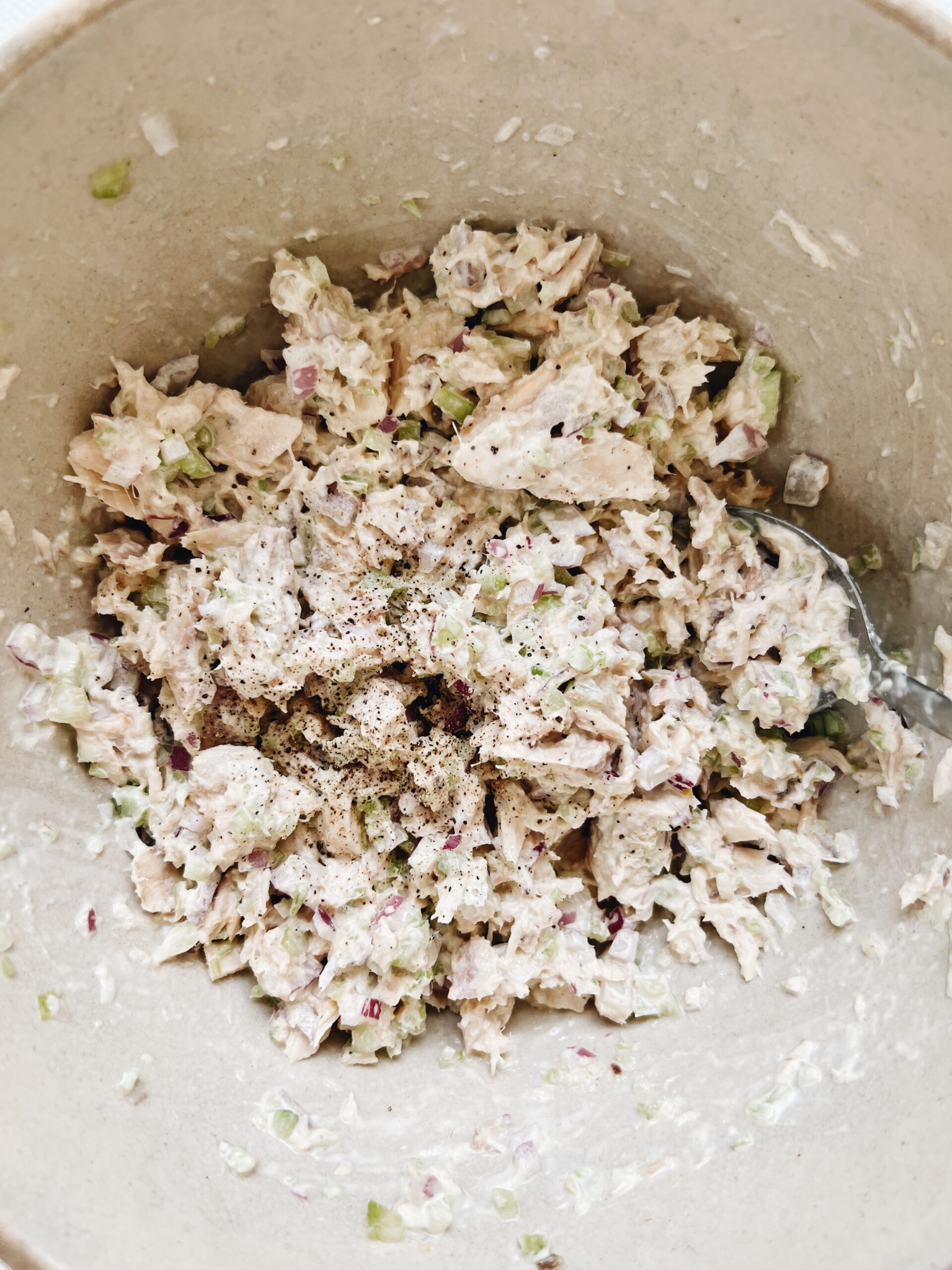 Mixer mixalot. I did crack some black pepper on it because I do love this life.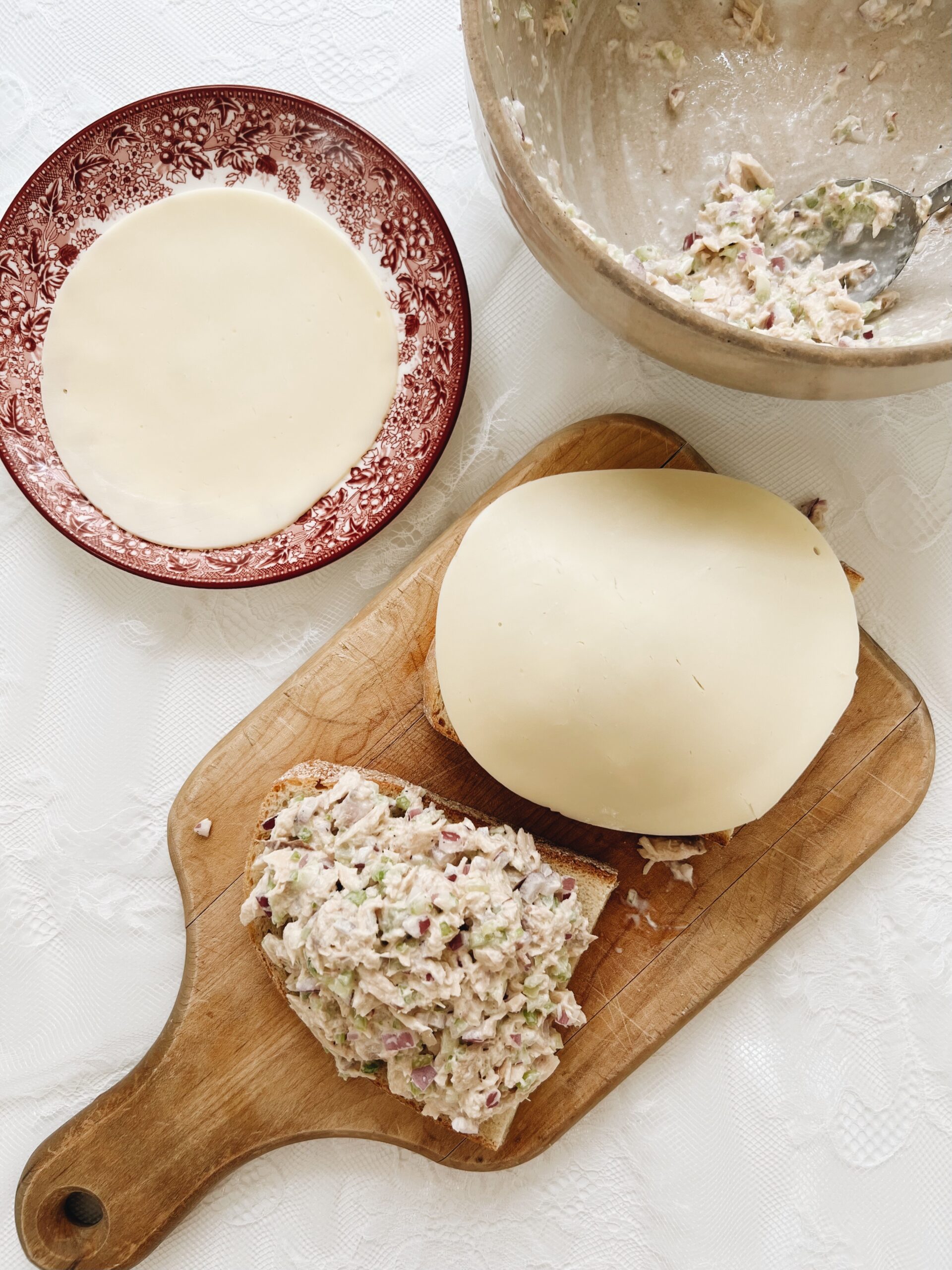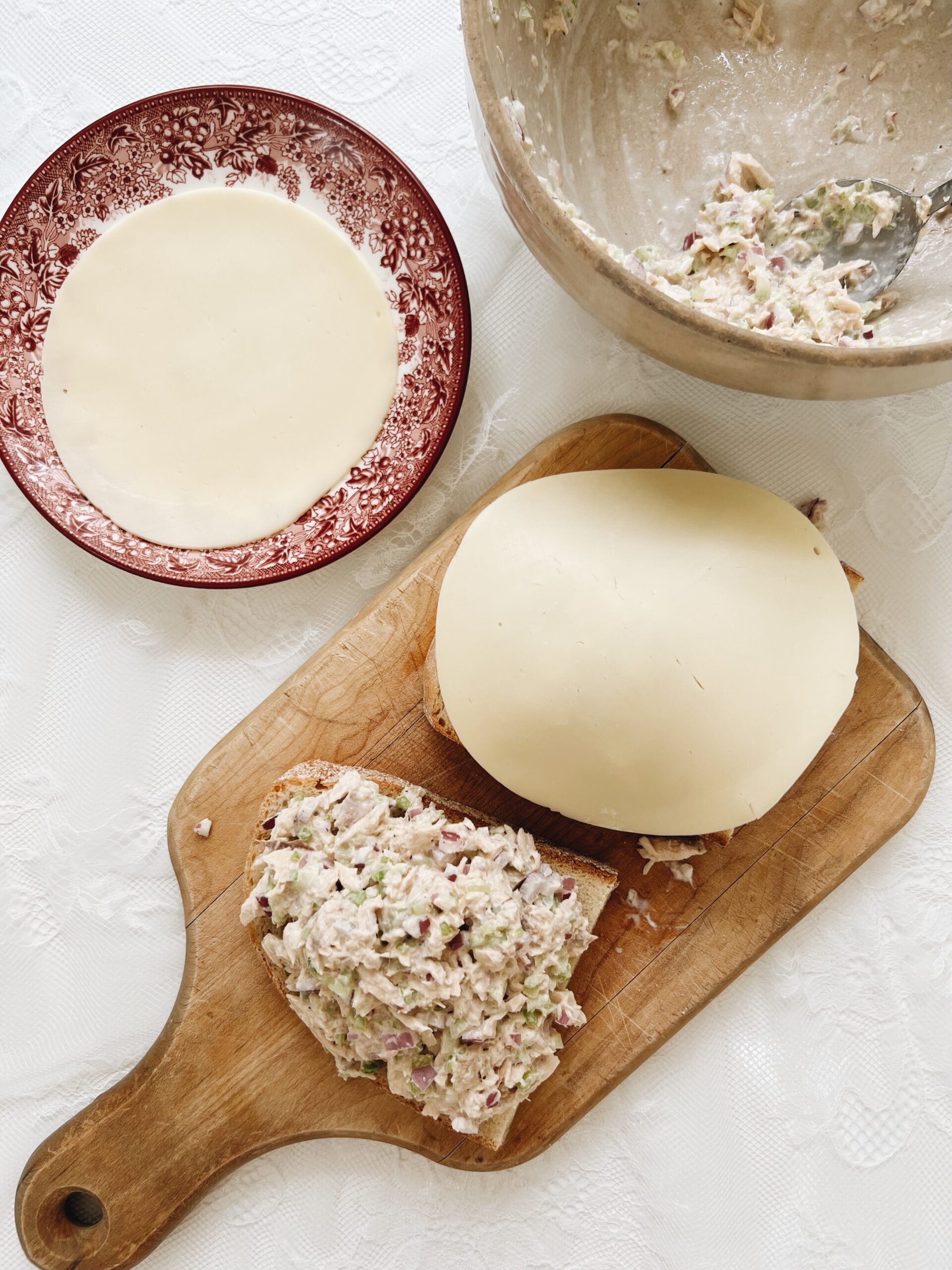 Then we'll spread the mix on, top with cheese and toast her up! Honestly, that tuna mixture is fine with crackers, or even a spoon if you're watching carbs. HAHAHAHAHA. I have no idea why I laughed at that. Never mind.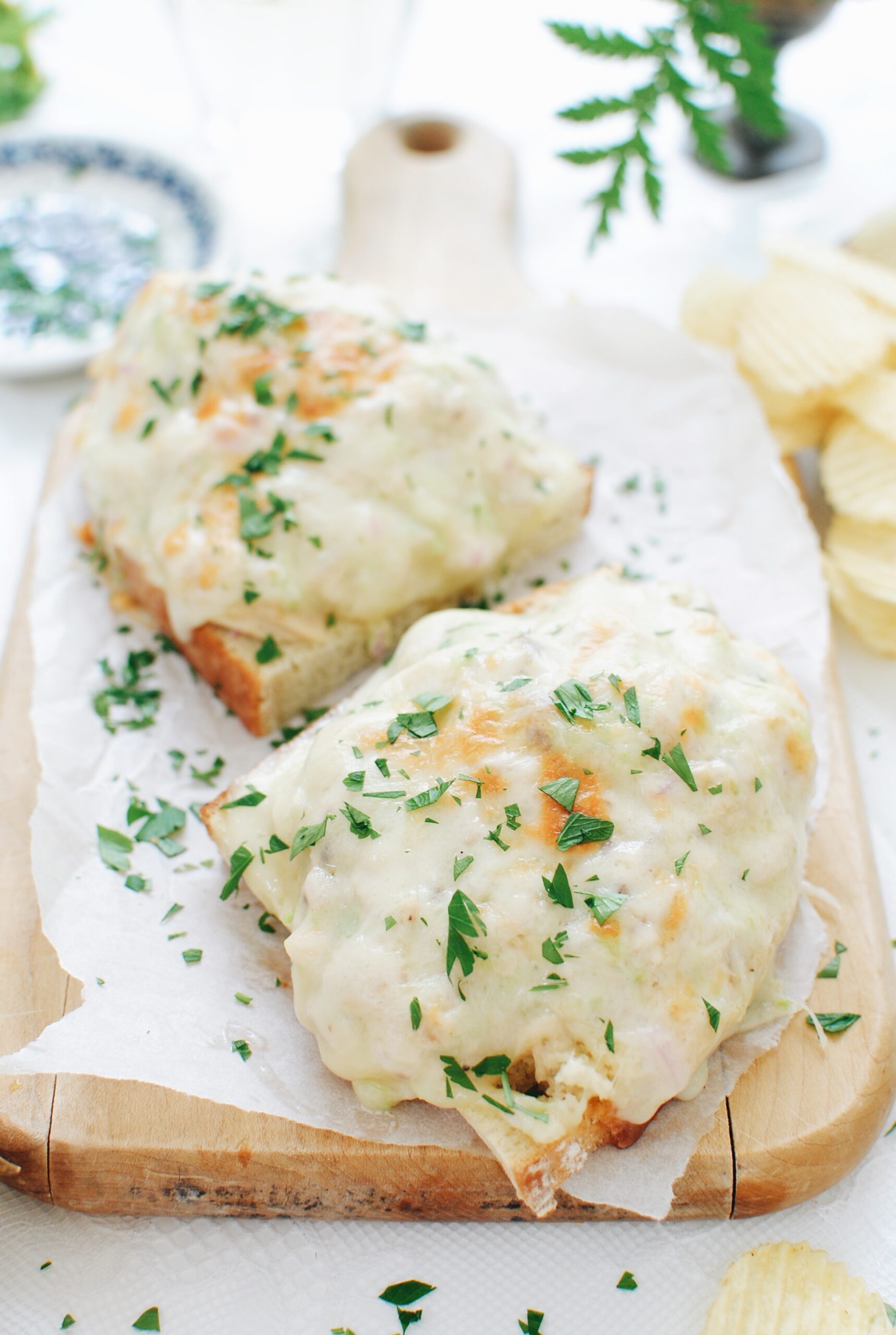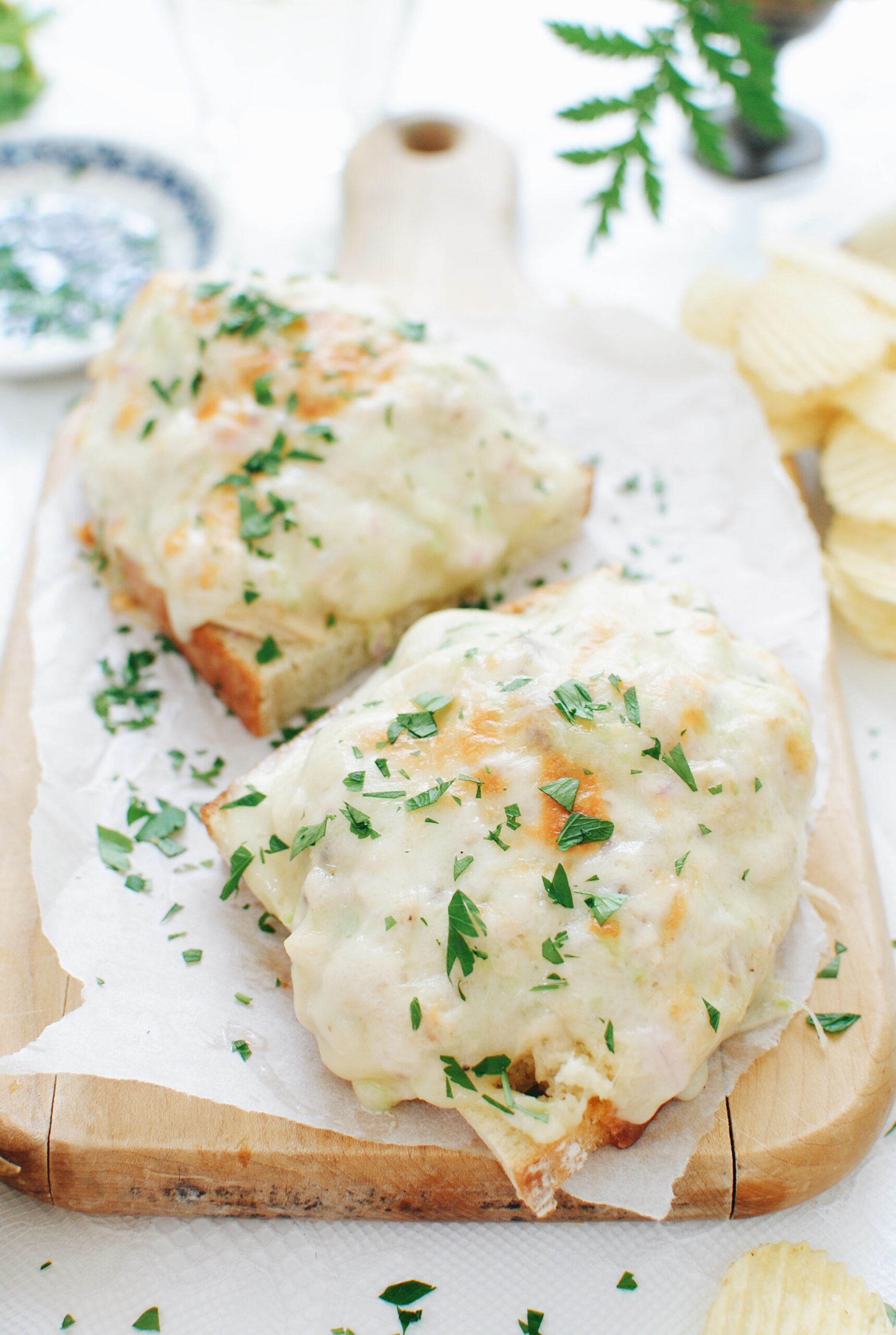 Look at this! No real magic about it, yet it's magical. The flavors are nostalgically perfect. A creamy tuna spread underneath a blanket of tangy provolone. Cannot not.
Serve it with crunchy chips, pickle spears, the works.
Look at you with your fancy lunch now that the kids are outta there!
Fine, I'll take a bite first.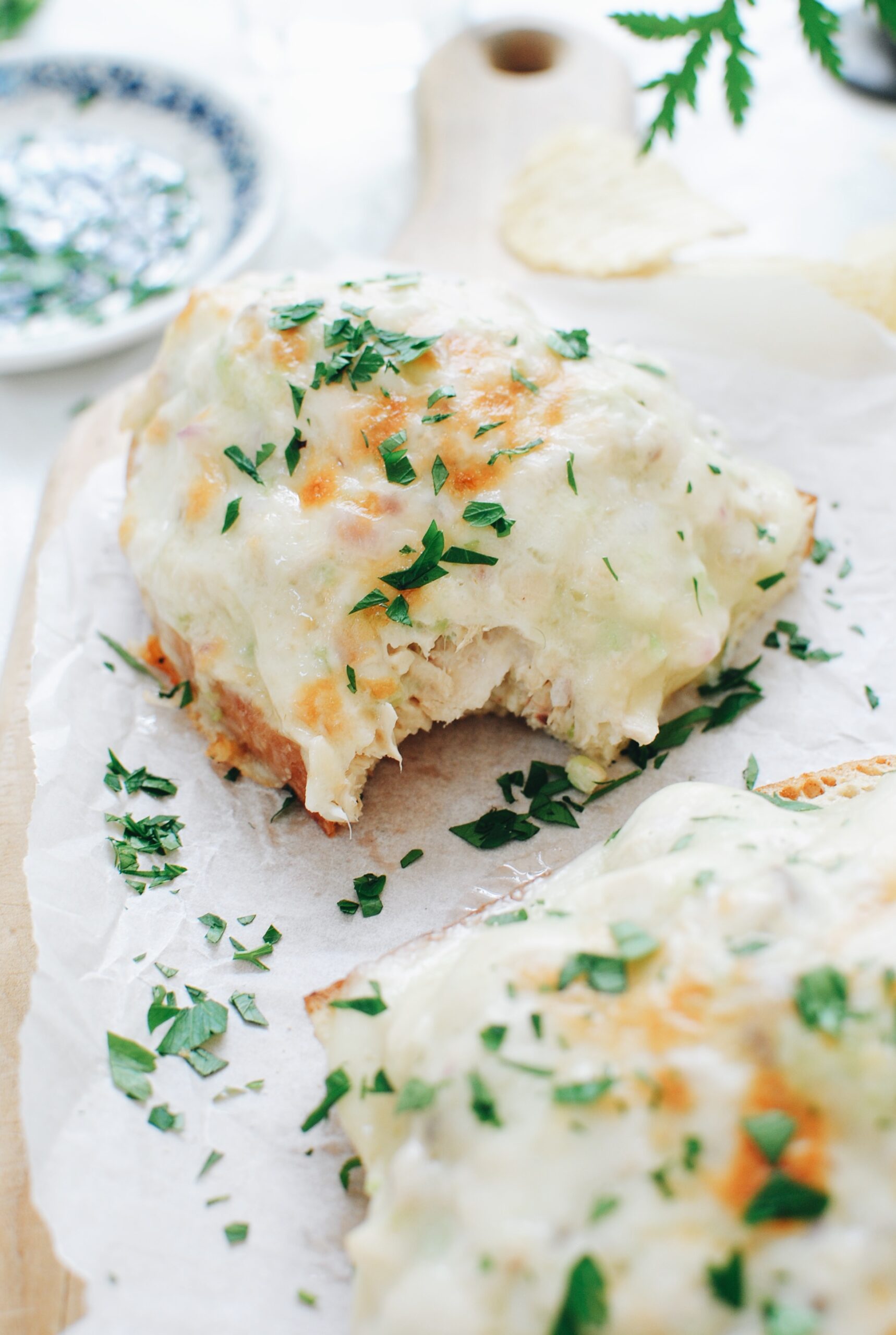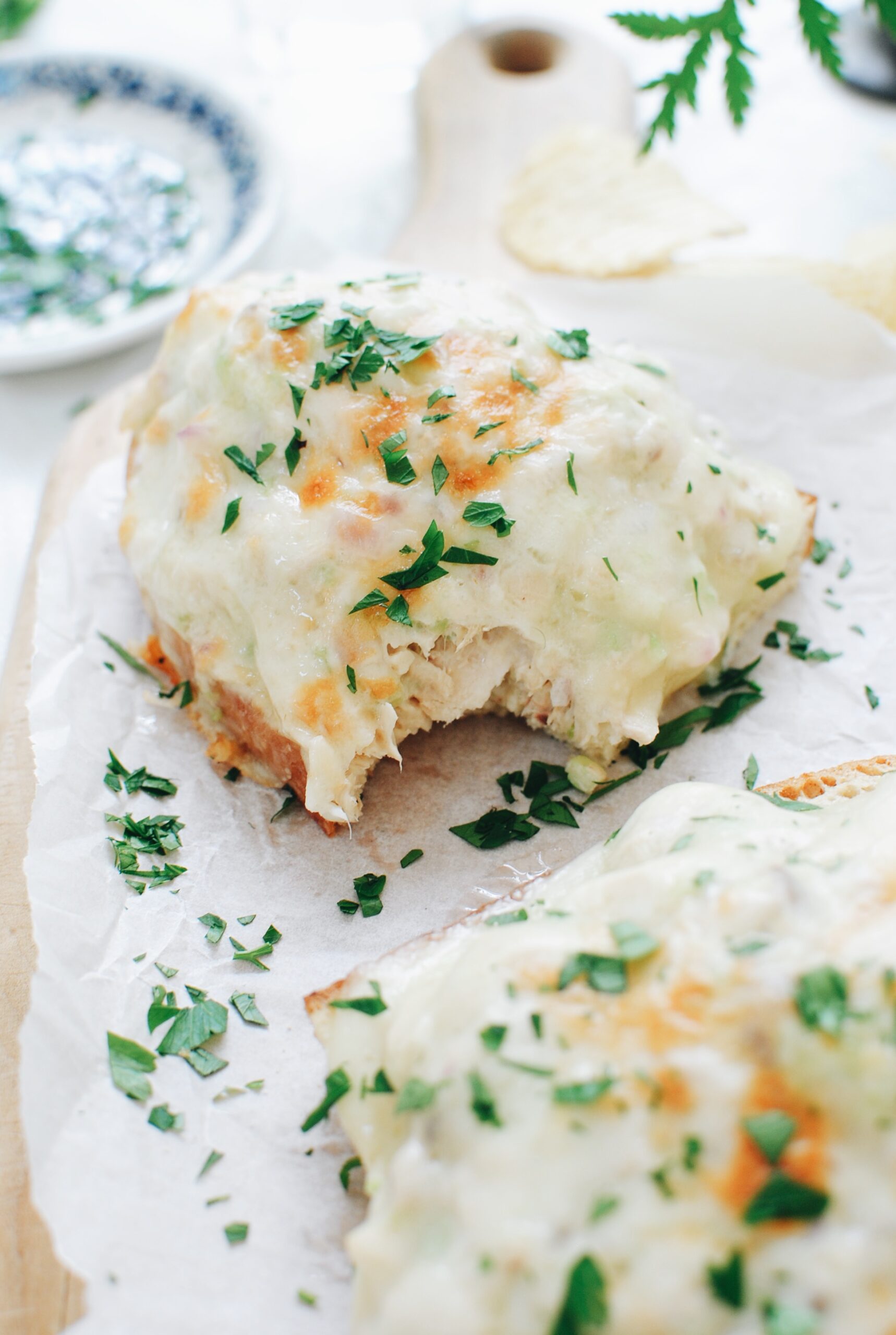 o.
m.
g.
Truly, one half is the perfect lunch size. Two if you have someone around ravenously hungry as well. I don't make the rules.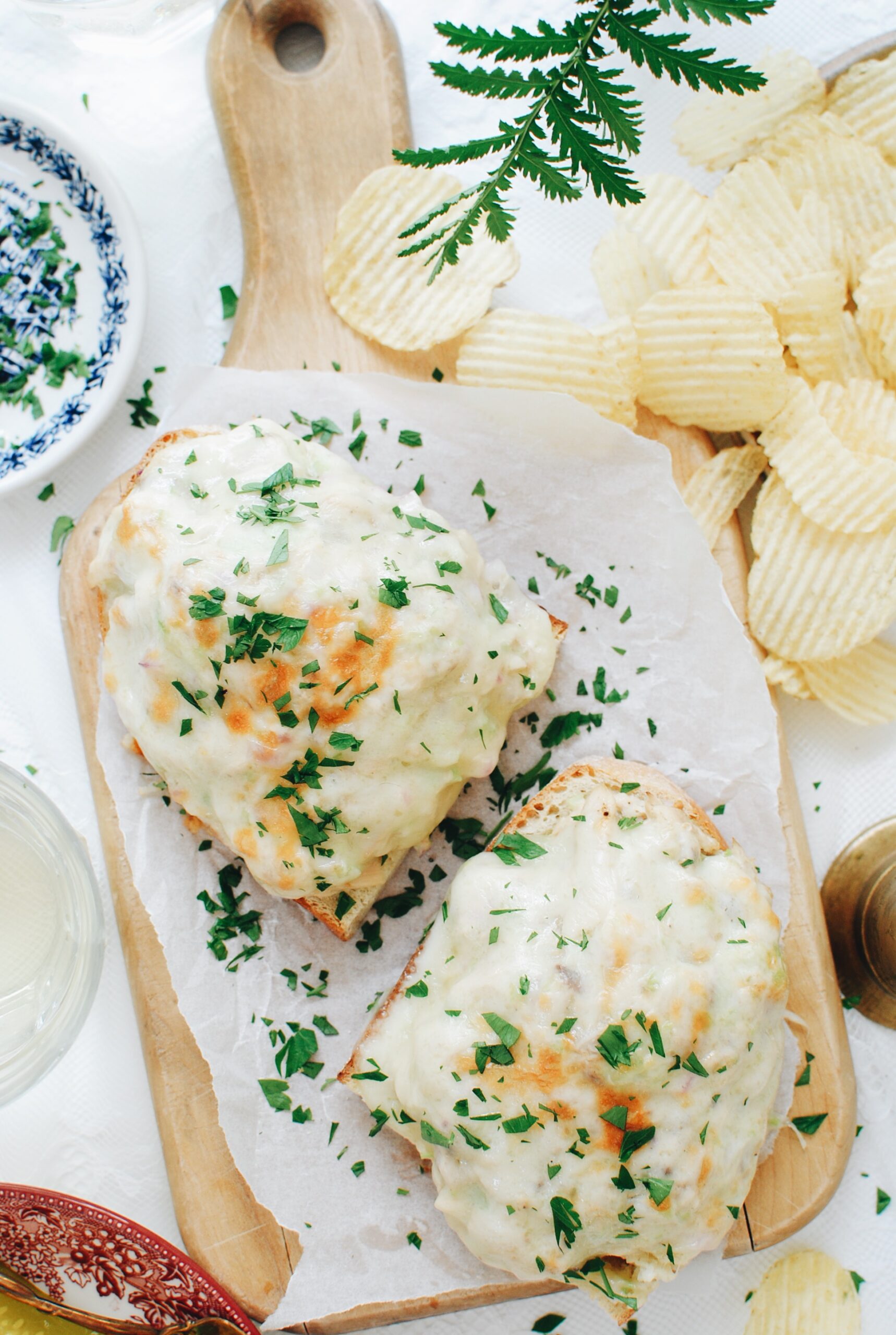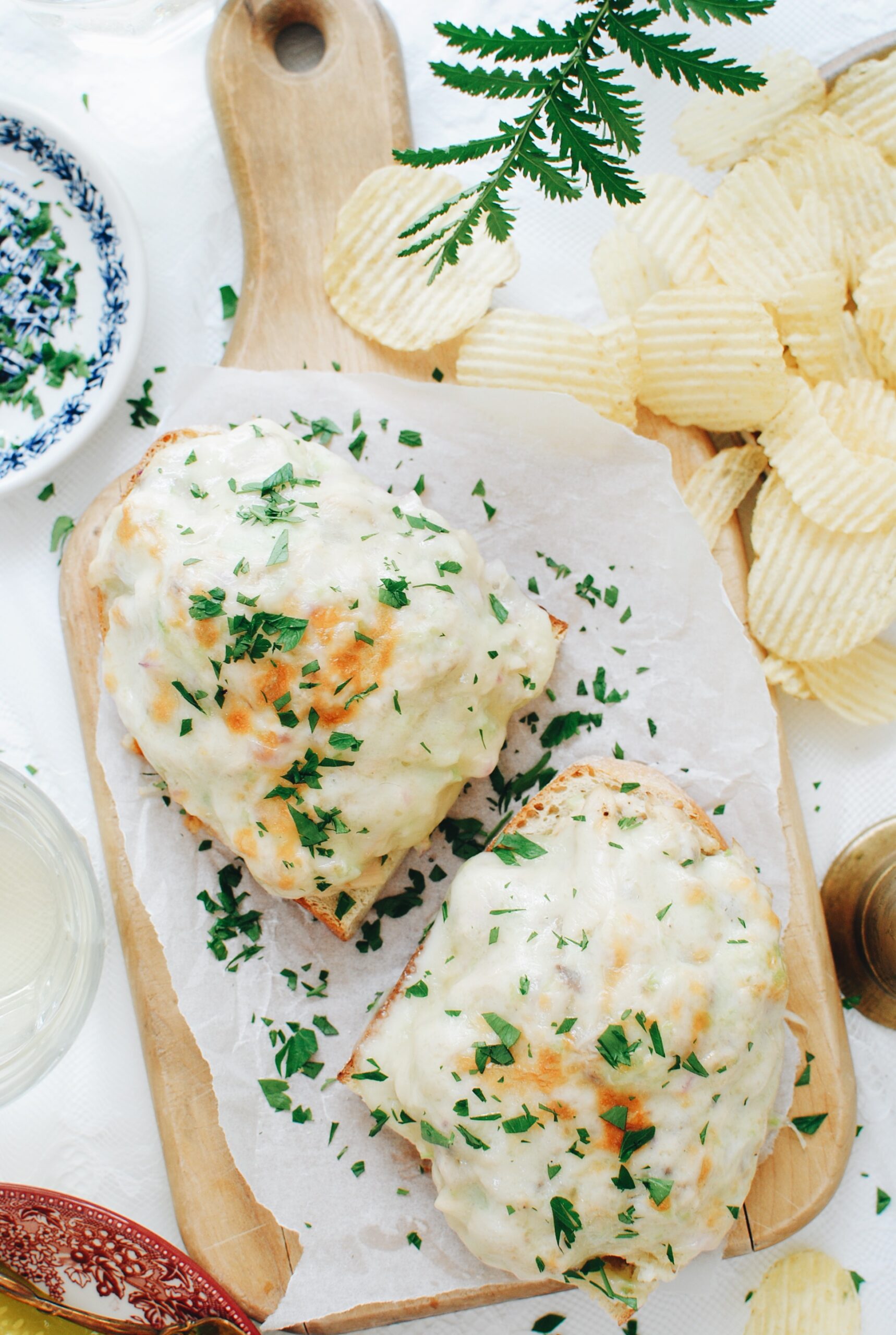 I meaaaaaaan.
Classic Open-Faced Tuna Melt
Ingredients
2 (5 oz) cans albacore tuna in water, drained
2 celery stalks, finely chopped
1/3 cup finely chopped red onion
2 Tbs. mayonnaise
1 Tbs. pickle juice
2 sliced crusty bread
2 slices provolone cheese
Parsley for garnish
Coarse salt
Instructions
In a medium bowl, combine the tuna, chopped celery, chopped onion, mayo, pickle juice, and a pinch of salt. Stir until incorporated.
Spoon the tuna mix over each slice of crusty bread, then follow with a slice of provolone. Toast until the cheese is browning and starting to bubble. Garnish with chopped parsley and serve immediately!
7.8.1.2
594
https://bevcooks.com/2022/08/classic-open-faced-tuna-melt/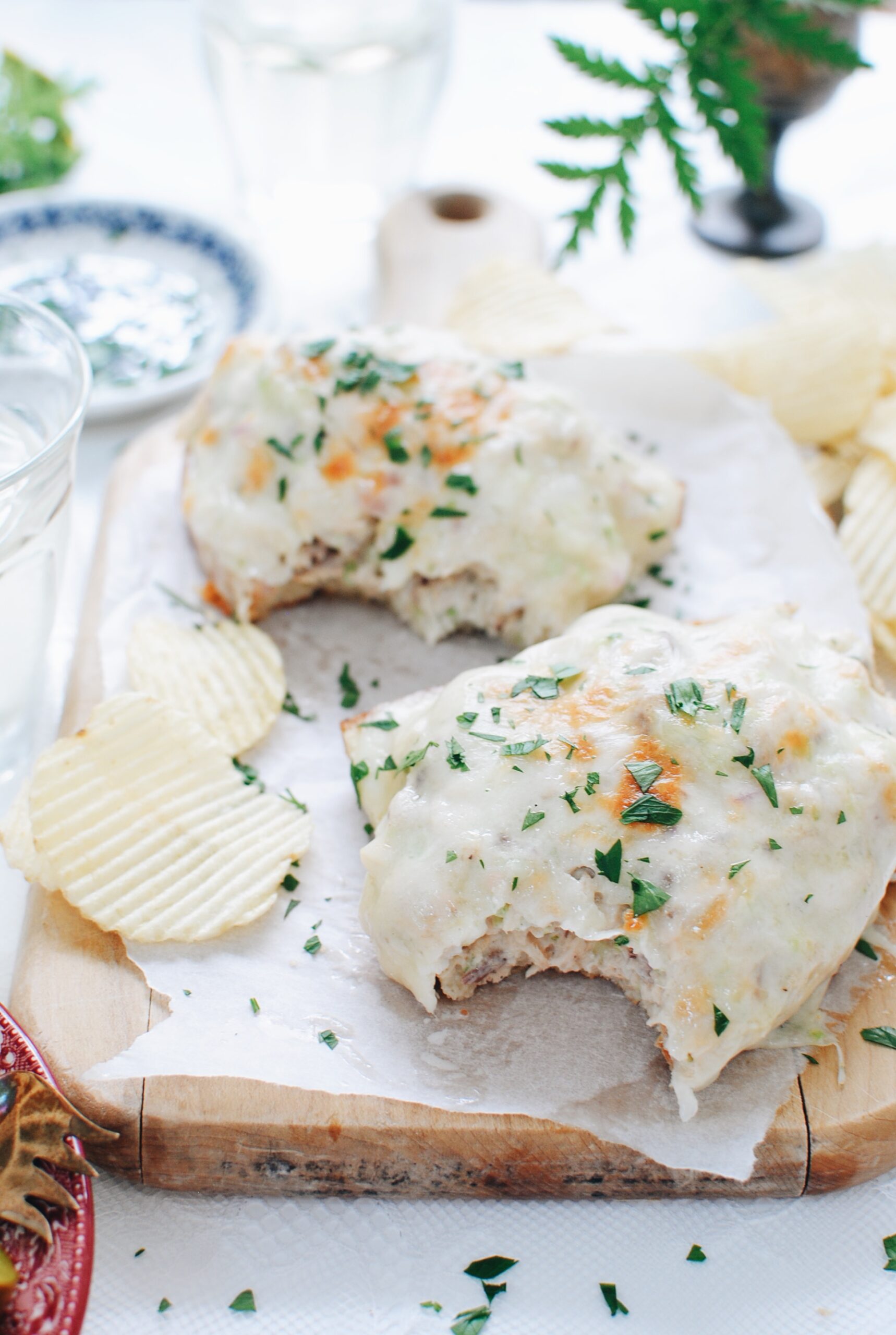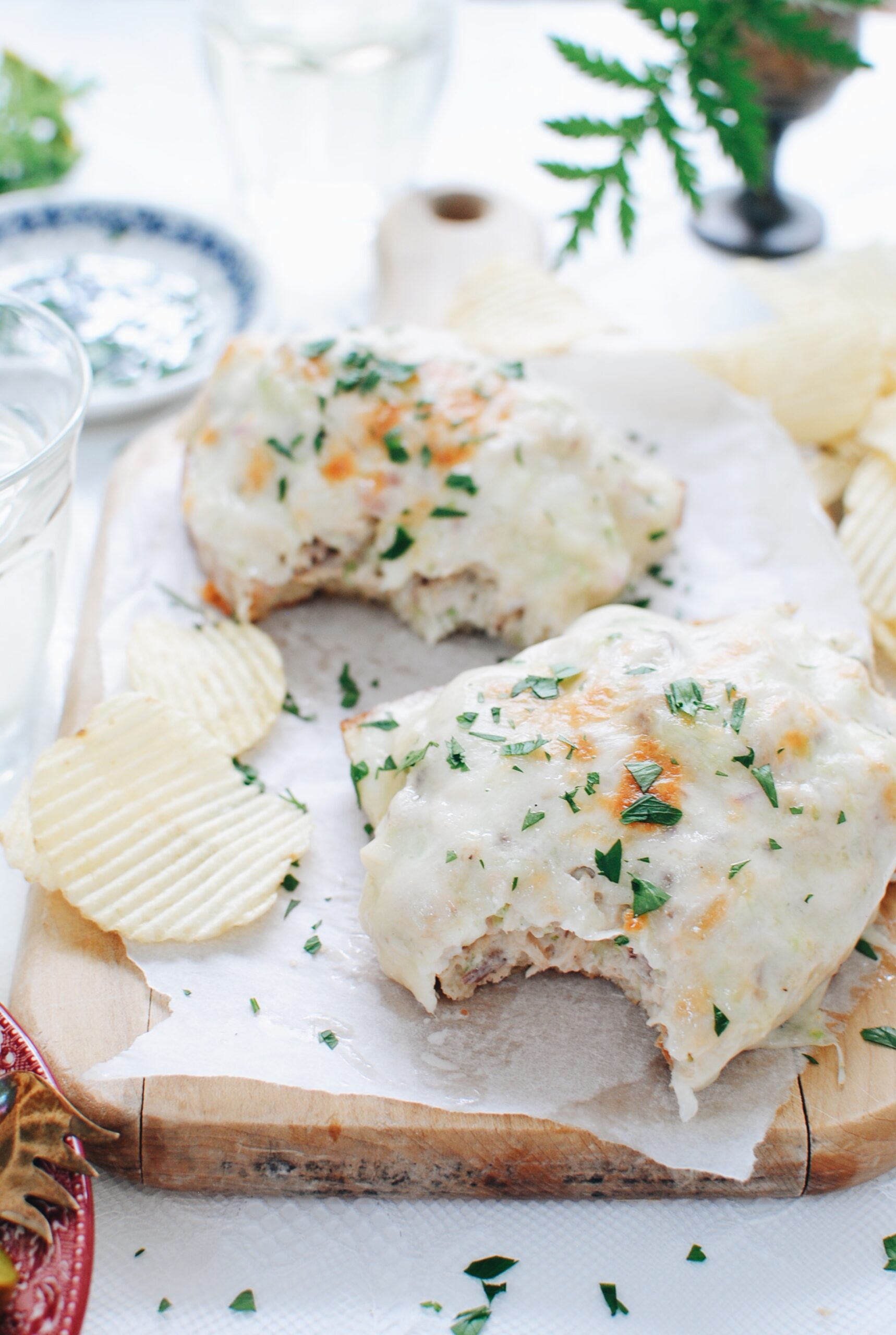 Back-to-school what whaaaaat.