Another side dish! In dip form. Salsa form. You guys really like dips. Maybe this blog will be named Bev Dips from now on. (ew)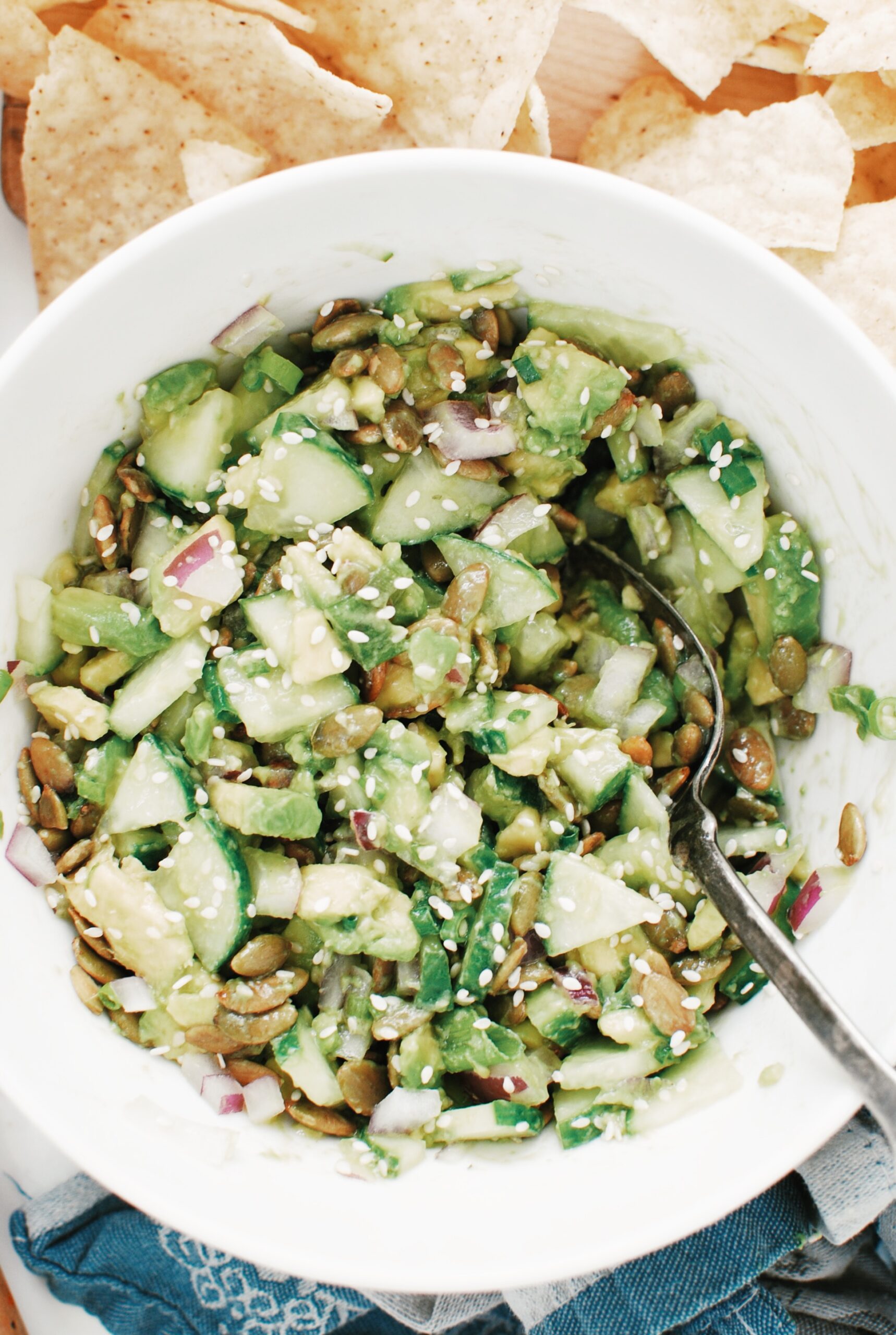 It's a (version of a) salsa that's been swirling around the interflex for some time now. A little trendy, but I can't help but see why. It's the best of both worlds with creamy and crunch. Of course I put my thing down, flipped it and reversed it and added toasted pepitas and sesame seeds. And scallions. I think you can really add in what you like, as long as it's avo-cuc based. Don't screw it up, in other words.
Leeeeeeet us peepeth!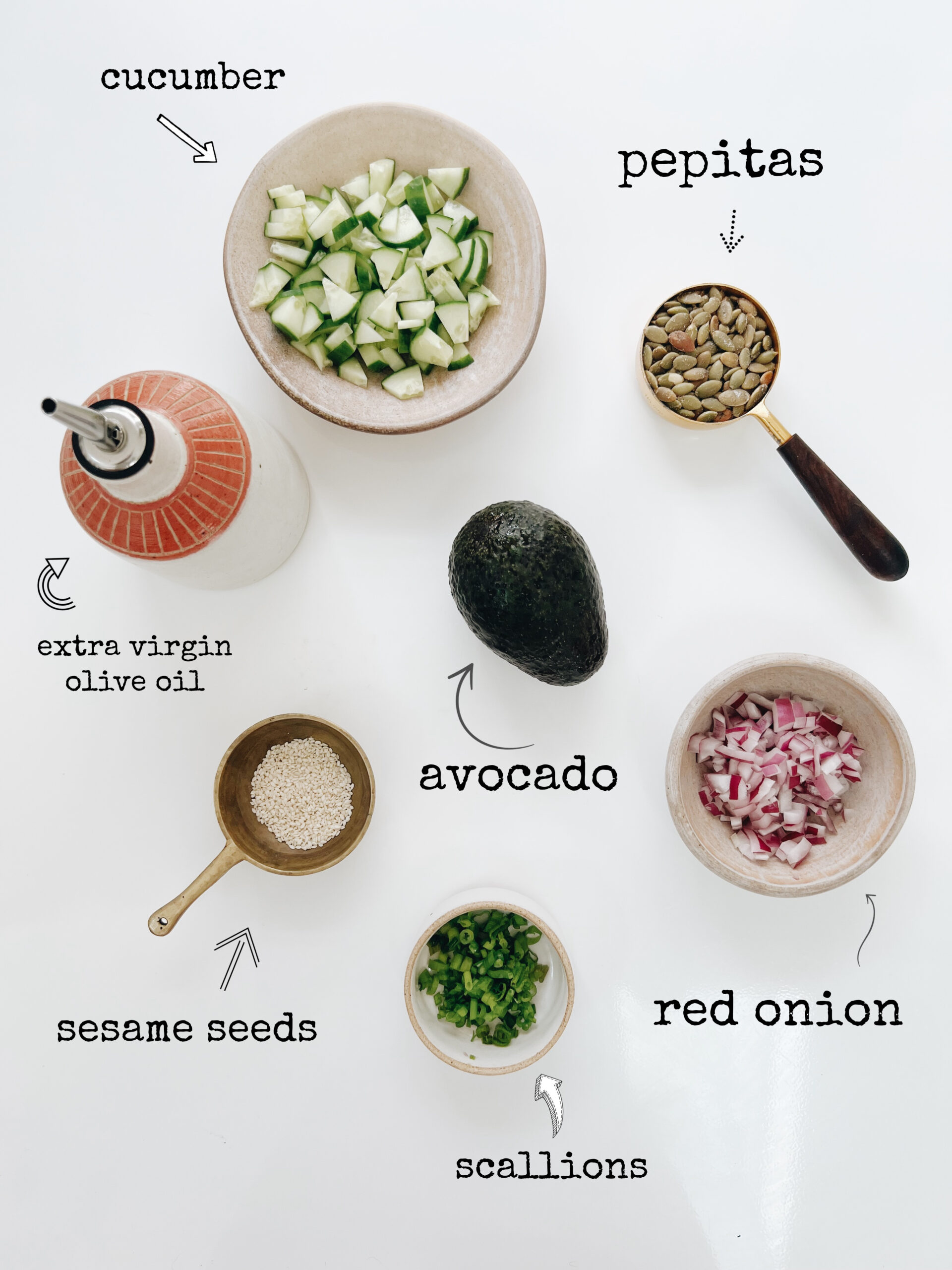 I have a red onion obsession and I'm forever okay with that. I eat red onion (and I'm not kidding) at least twice a day (topping my open-egg sandwich for breakfast and a sandwich filler for lunch). I also garnish most every dinner with it if it works. And it works, man. It works.
It also works nice and diced in this salad slash dip. So make sure you add some red onion and scallions. Because like I said, summer is a rebellious time.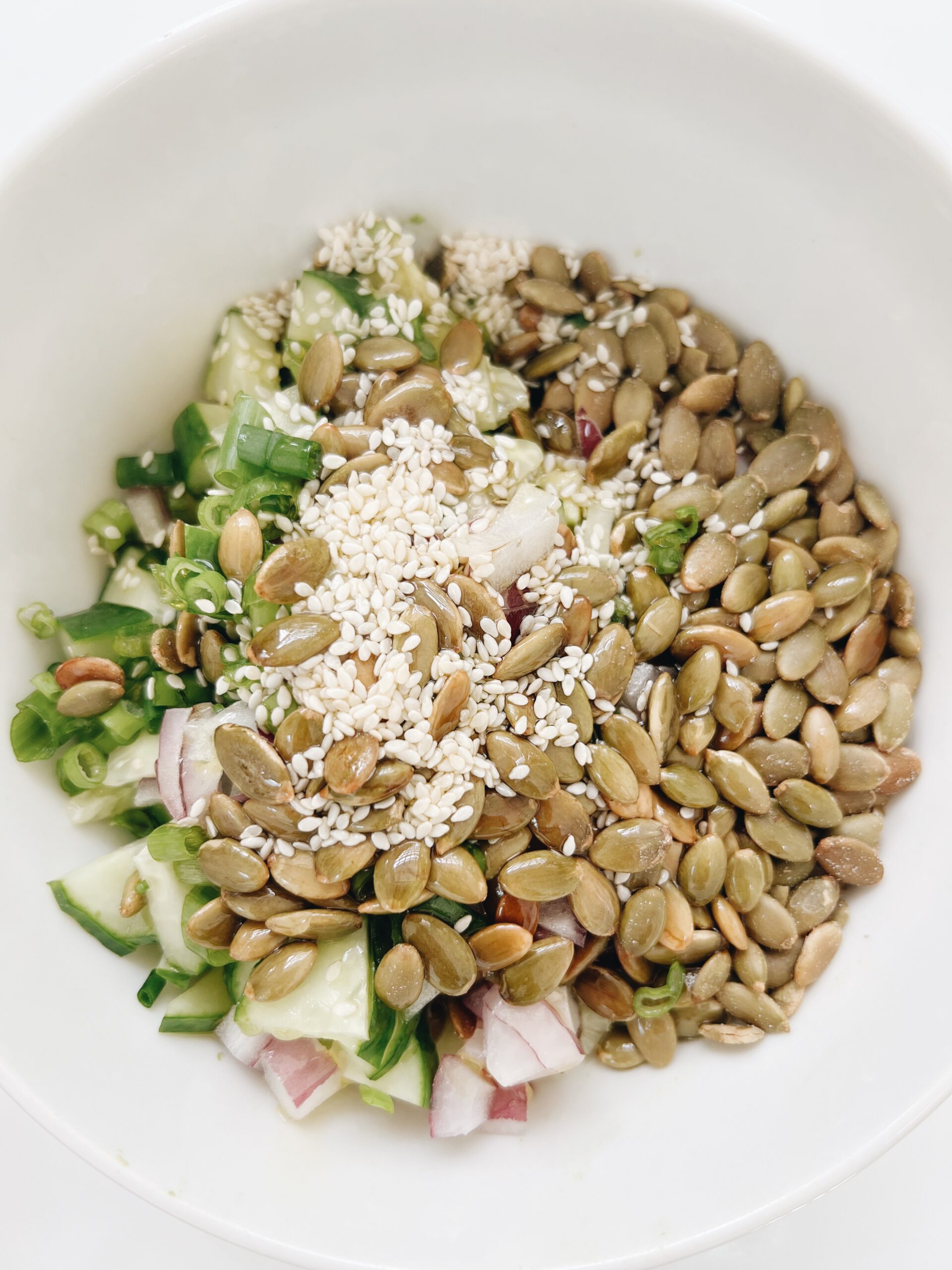 Don't ask me why we're adding both sesame seeds and pepitas. We just are, okay! I dig the nuttiness and the texture of both. Be sure and drizzle your best extra-virgin olive oil over the top along with a good squeeze of lime juice. That is what wakes is all up and gets it ready for showtime.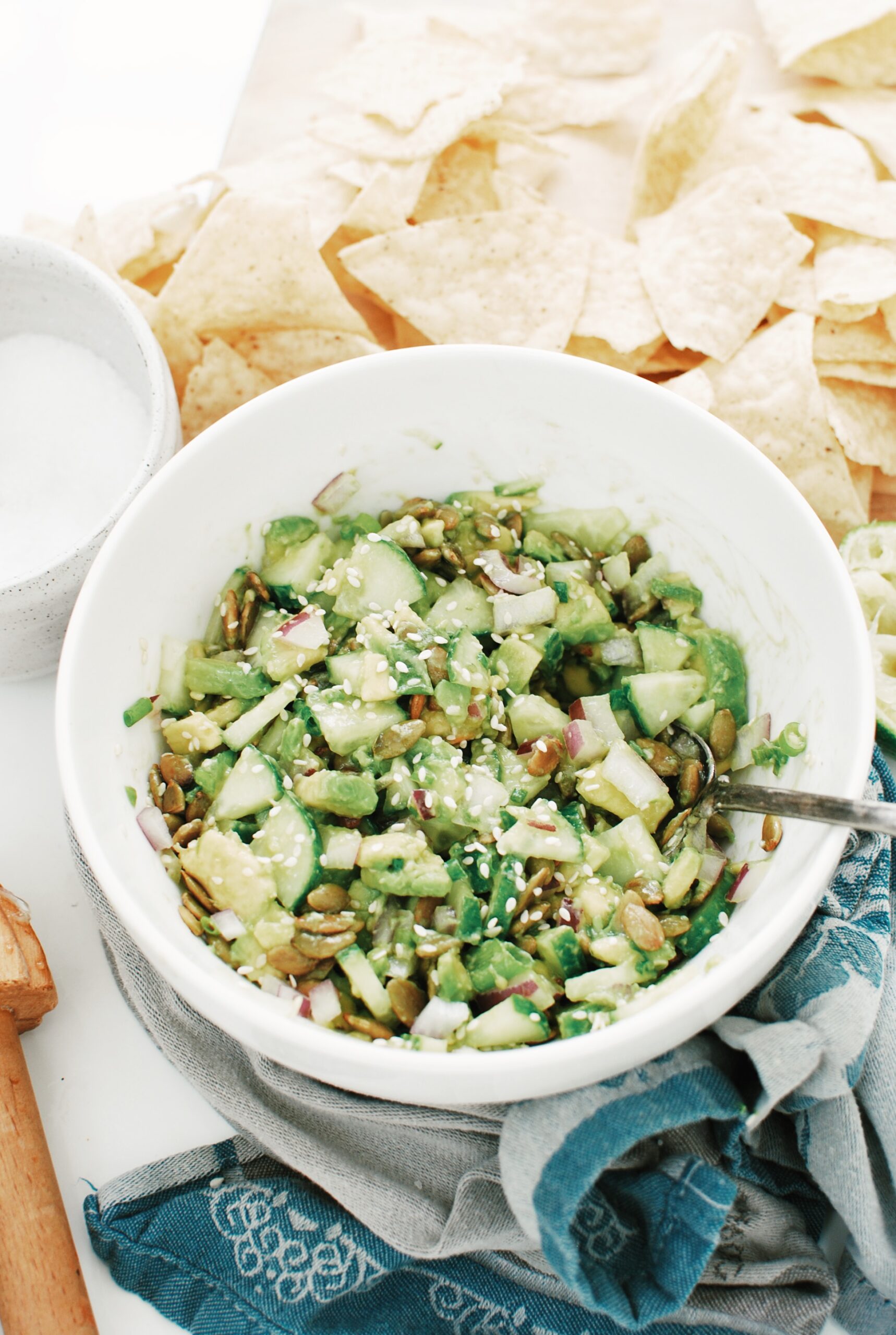 And by showtime I mean your mouth.
Ohhhhhh it is phenom. We already know the glory of the avocado, but when you have it like this, diced up with a crisp cucumber and a hit of double aromatics and some nuts and seeds, it's outrageous.
Especially with some sturdy, salty chips! It's got mega salsa vibes, for sure.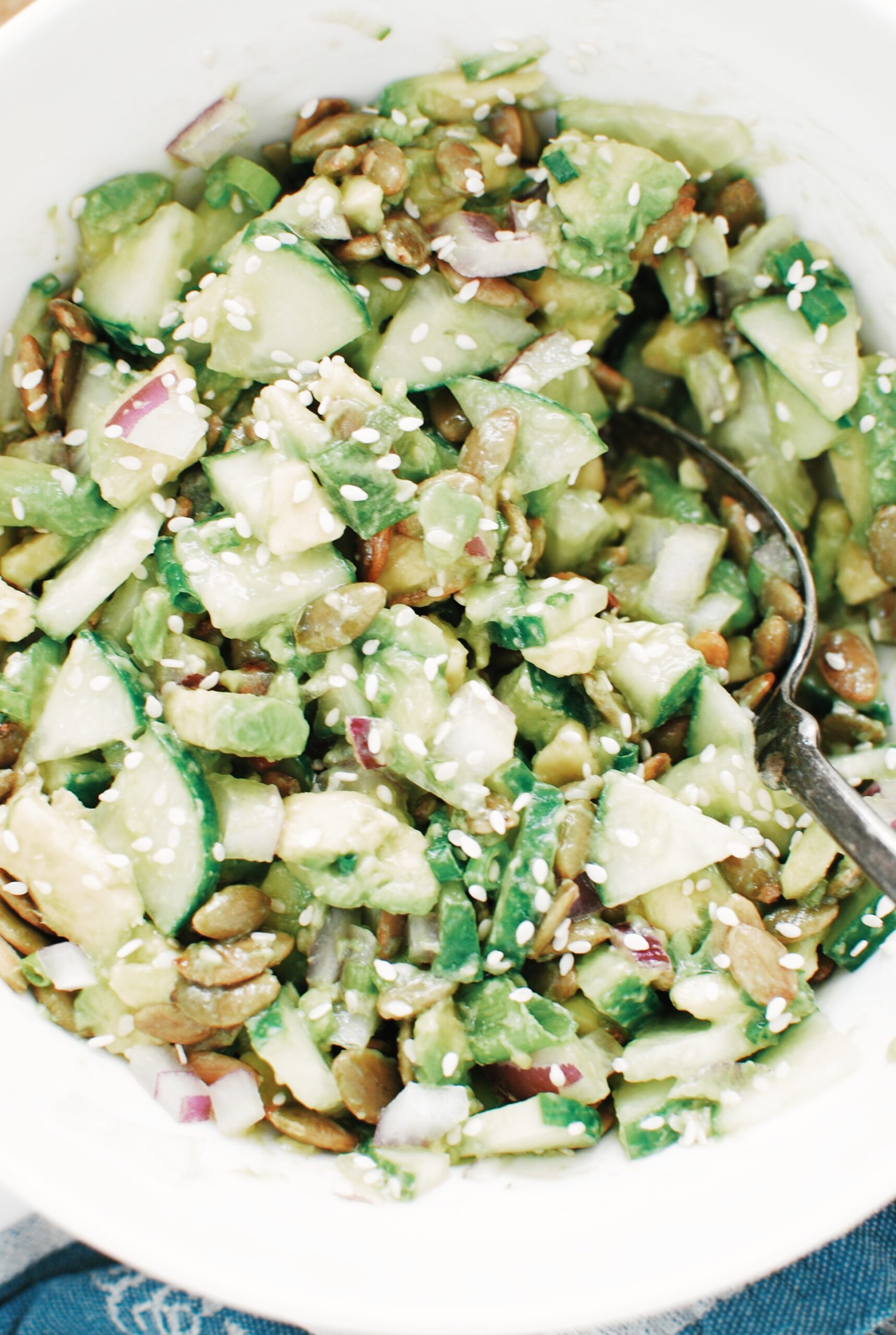 Honestly, if you spooned this over grilled turkey burgers (I can vouch for this), it becomes a ridiculous burger topping. (Like, I did this.) Either way, the flavors are fun and fresh, and the texture is satisfying and summer-tastic. (<–sorry)
I wouldn't make this ahead, as you want that avocado to stay fresh and bright green (I know there tricks to this but they never work for me), so whip it up (takes five minutes) and plop it on a table of hungry faces and watch that mess disappear instantly.
4th of July can watch right out.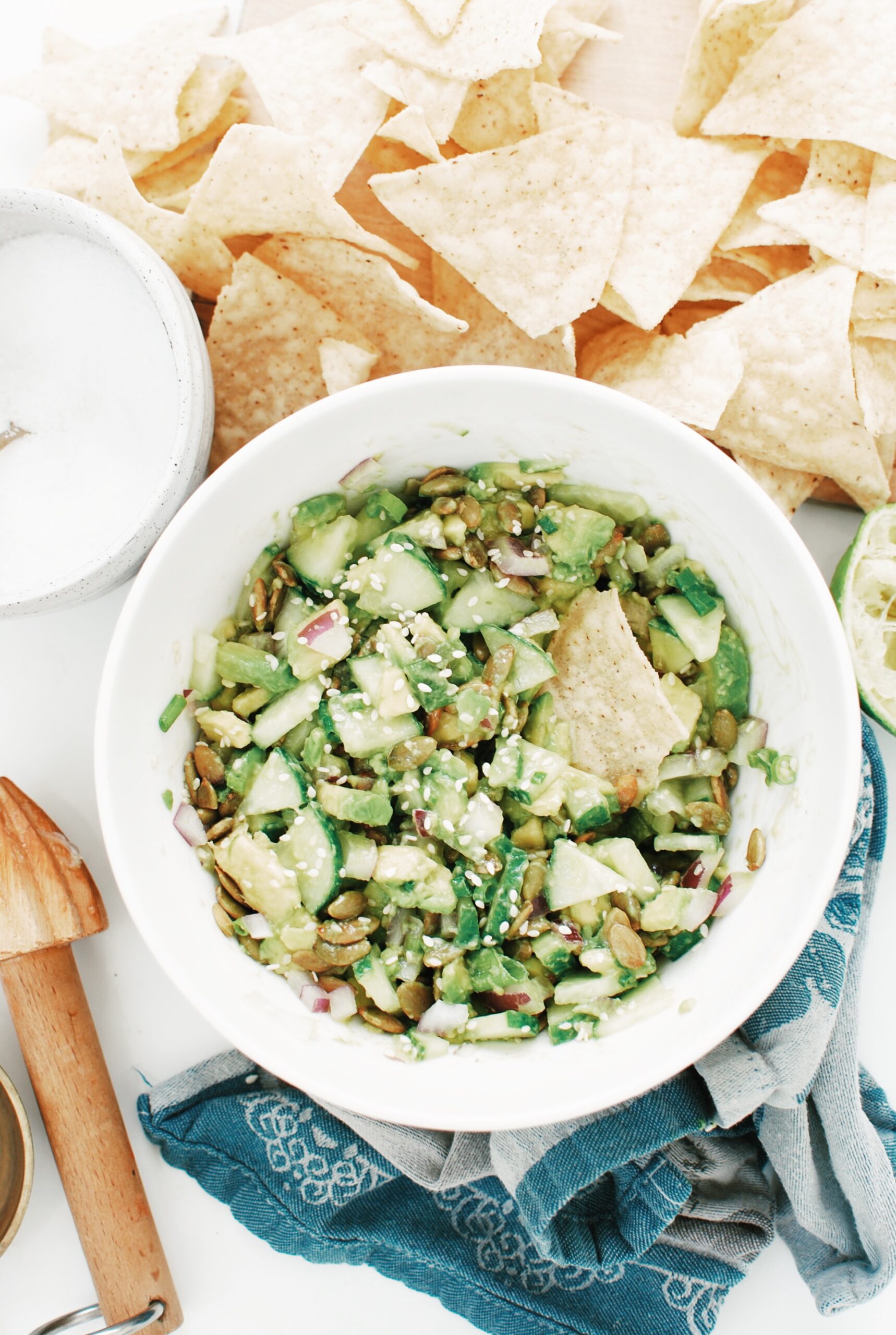 Dip? Salsa? Topping? Salad? In your face? Yep yep yep yep.
Ingredients
1 avocado, diced
1 cup freshly diced cucumber
1/4 cup toasted pepitas
1/2 cup finely diced red onion
2 scallions, sliced
1 Tbs. sesame seeds
1 lime, juiced
2 Tbs. extra-virgin olive oil
Pinch of coarse salt
Chips, for serving
Instructions
Combine everything in a medium mixing bowl and gently toss to incorporate. Serve immediately with chips!
So simple, it's painful.
Serves four.
7.8.1.2
584
https://bevcooks.com/2022/06/avocado-cucumber-salsa/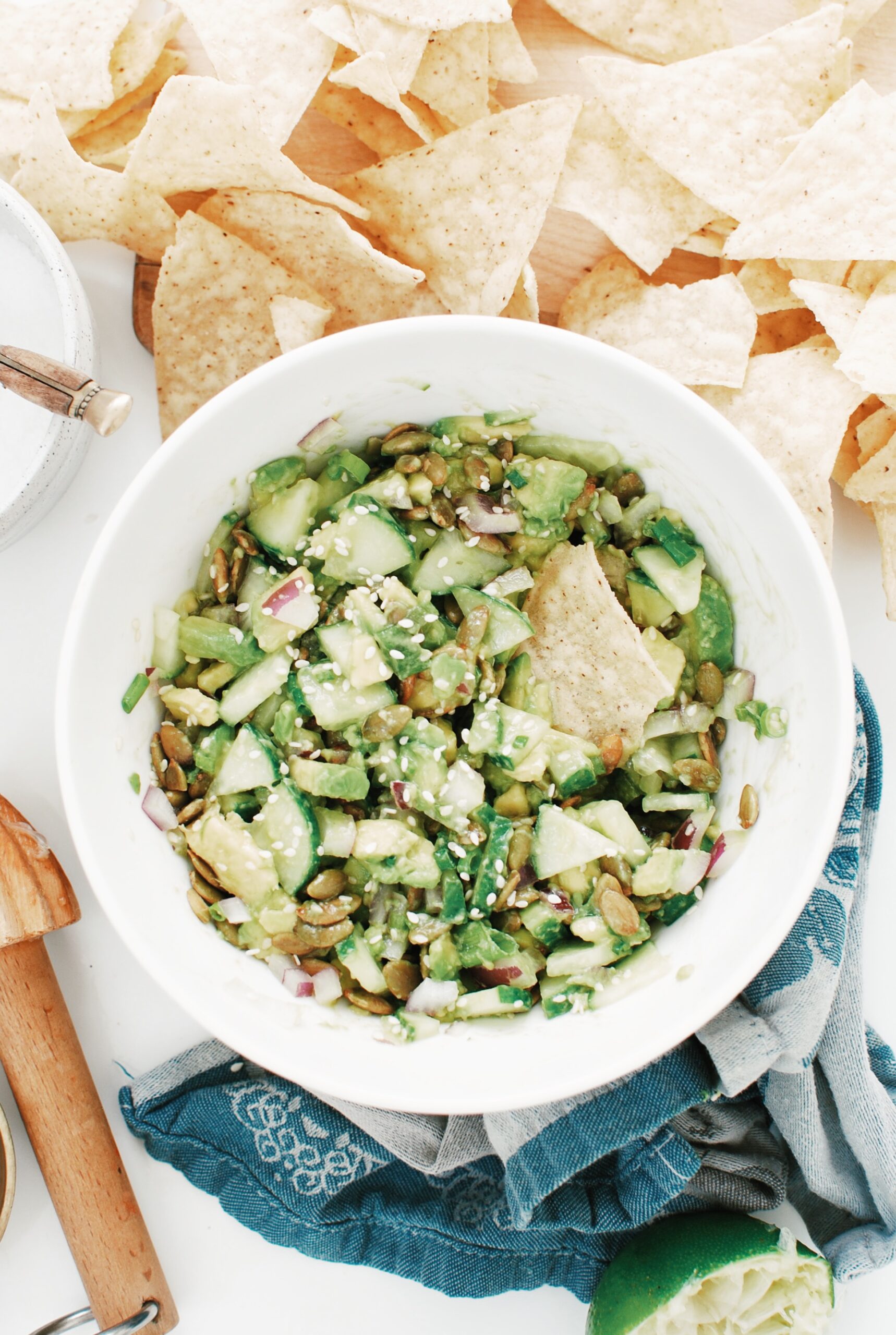 Make it today!