Another side dish! Are you digging this series so far because I am having such a gas with it. (not to be confused with having gas. never mind.)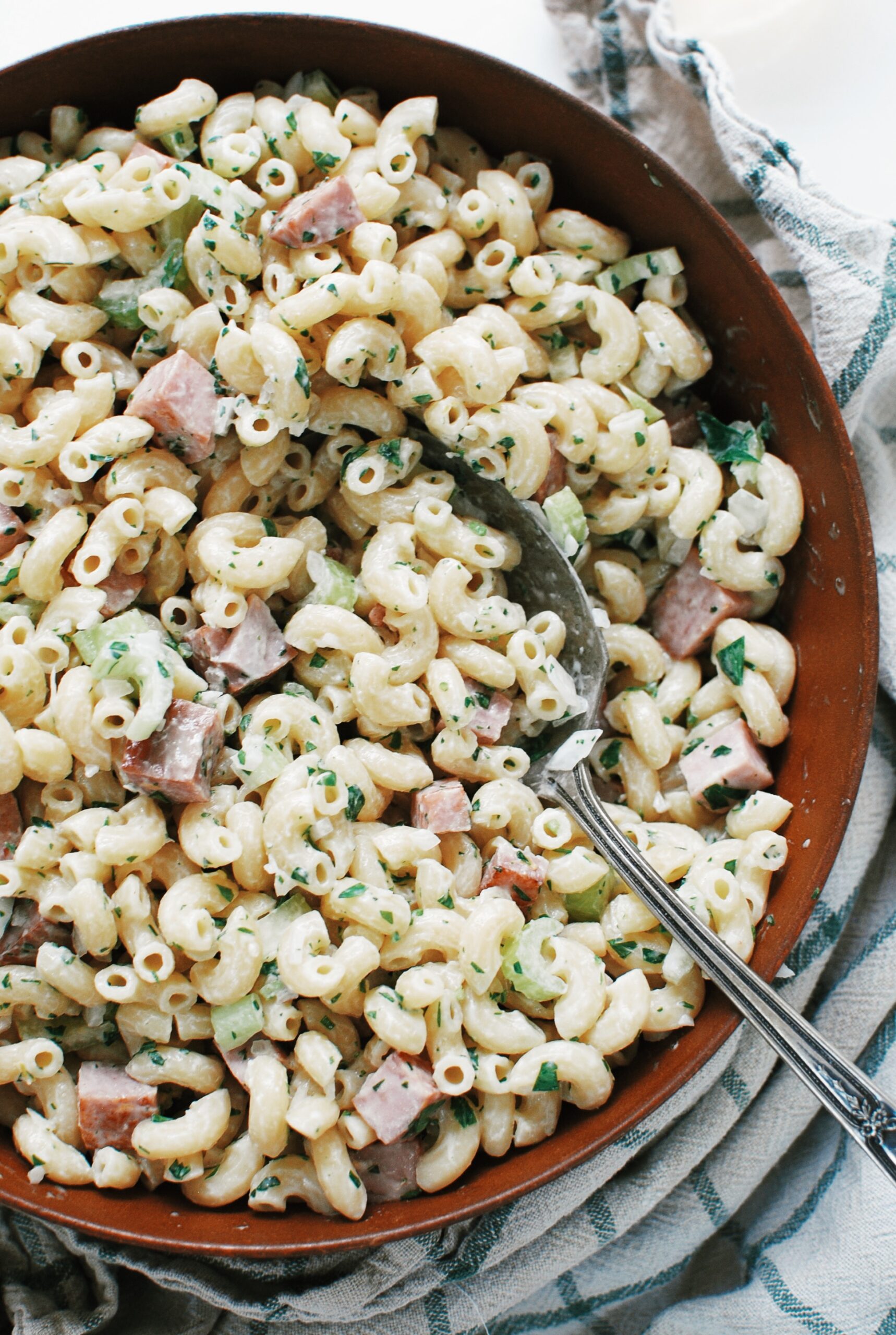 This one is total summer fancy face-ness with zero fuss. It has tangy, earthy flavor with seared thick ham all in it and you will scream. You just will.
Make ahead and serve whenever you please. It's summer.
Let us peepeth.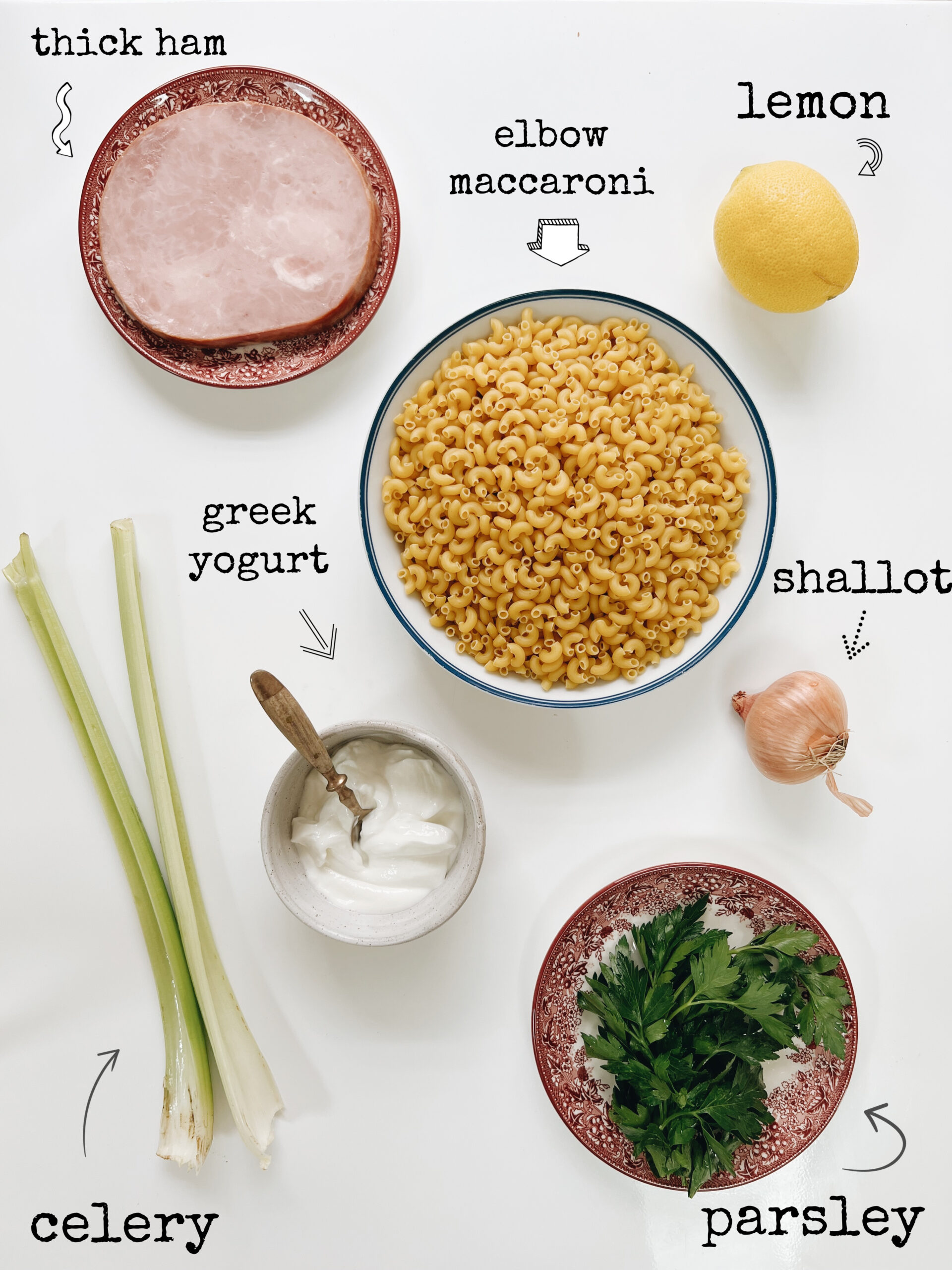 Classic, right?
I went with shallot instead of red onion to give it that special je ne sais quois. Parsley because of the robust earthiness. Greek yogurt for the tang, but a tad lighter than mayo. Celery because tradition. Ham because is just makes the whole dern thing. And lemon to wake it up at the end.
You know how we do.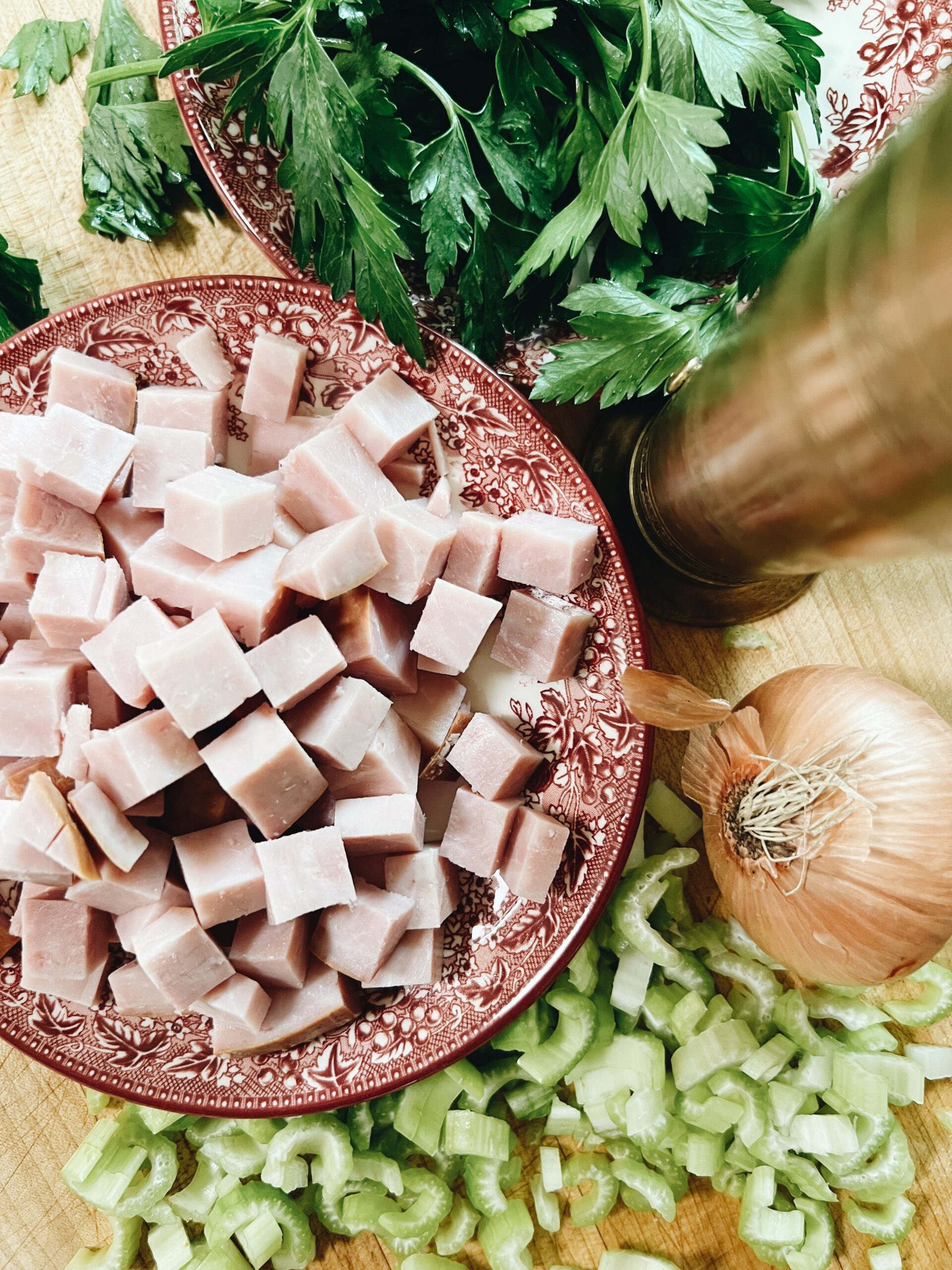 We'll just get it all prepped! The ham cubed, the celery sliced, the shallot minced, and the parsley finely chopped. Half is done in this photo, but I think we'll live.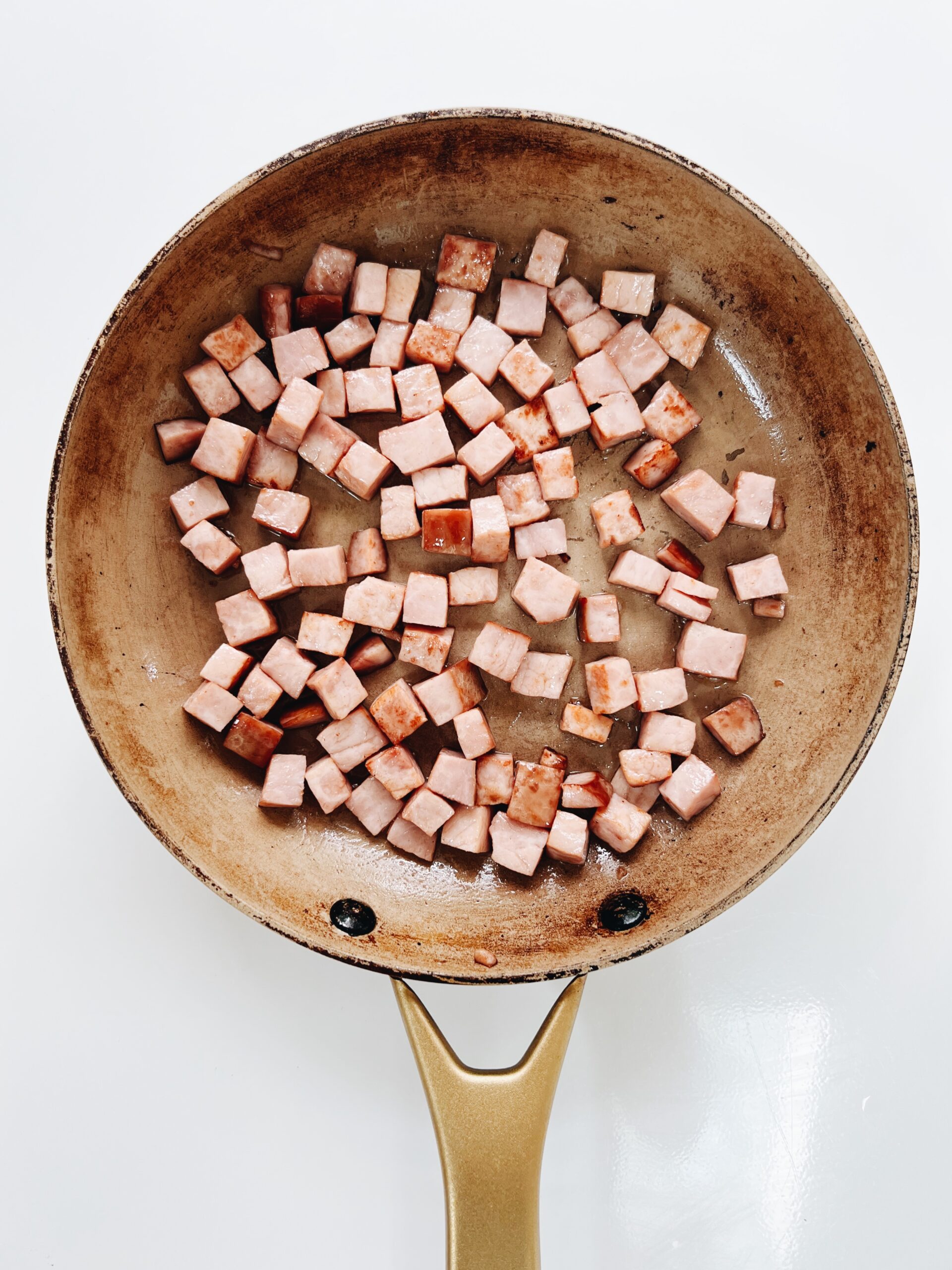 So the ham: find you a thick slab. Like a ham steak. Mine is the Frick's brand, but get whatever you can find. It might be near the Canadian bacon, so start there. But you want it thick enough to cube. Cube and sear. Get some good color on it in a lil' skillet!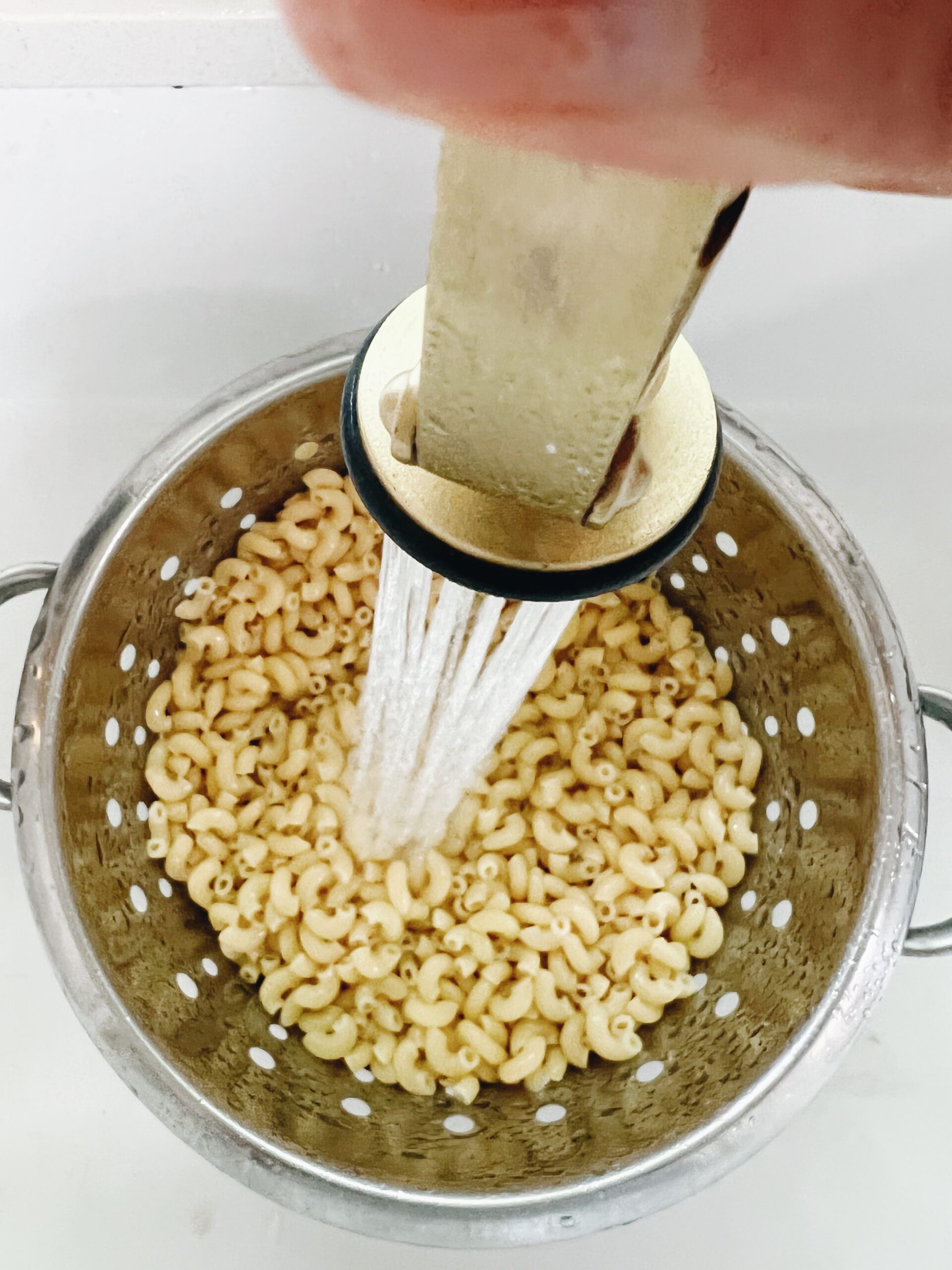 And in the meantime you've boiled some elbow macaroni (okay up there are two c's in the photo which felt right and wrong at the same time, but I left it because summer is a rebellious time.) until it reaches al dente. You'll drain it completely and run it under cold water to cool. This is a carbohydrate salad after all.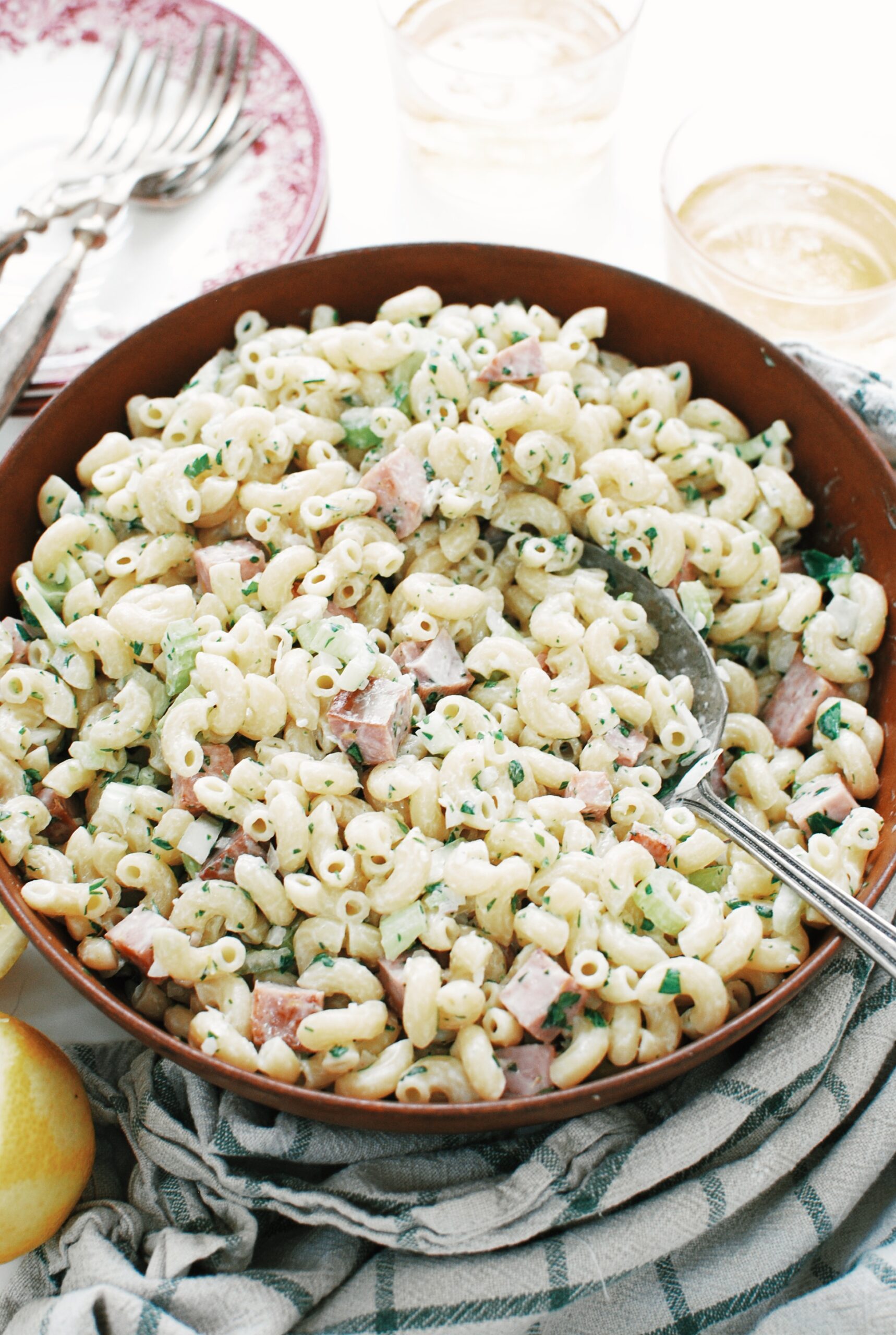 Boom. In a mixing bowl it all gets tossed and coated and silky and speckled and loaded and perfect. There's crunch with the celery, delicate aromatic essence (you know me and aromatic essence) with the shallot, so much herby punch with the parsley, and tangy vibrancy with the yogurt and lemon. Truly, truly delicious. A lot of depth of flavor with that ham, man.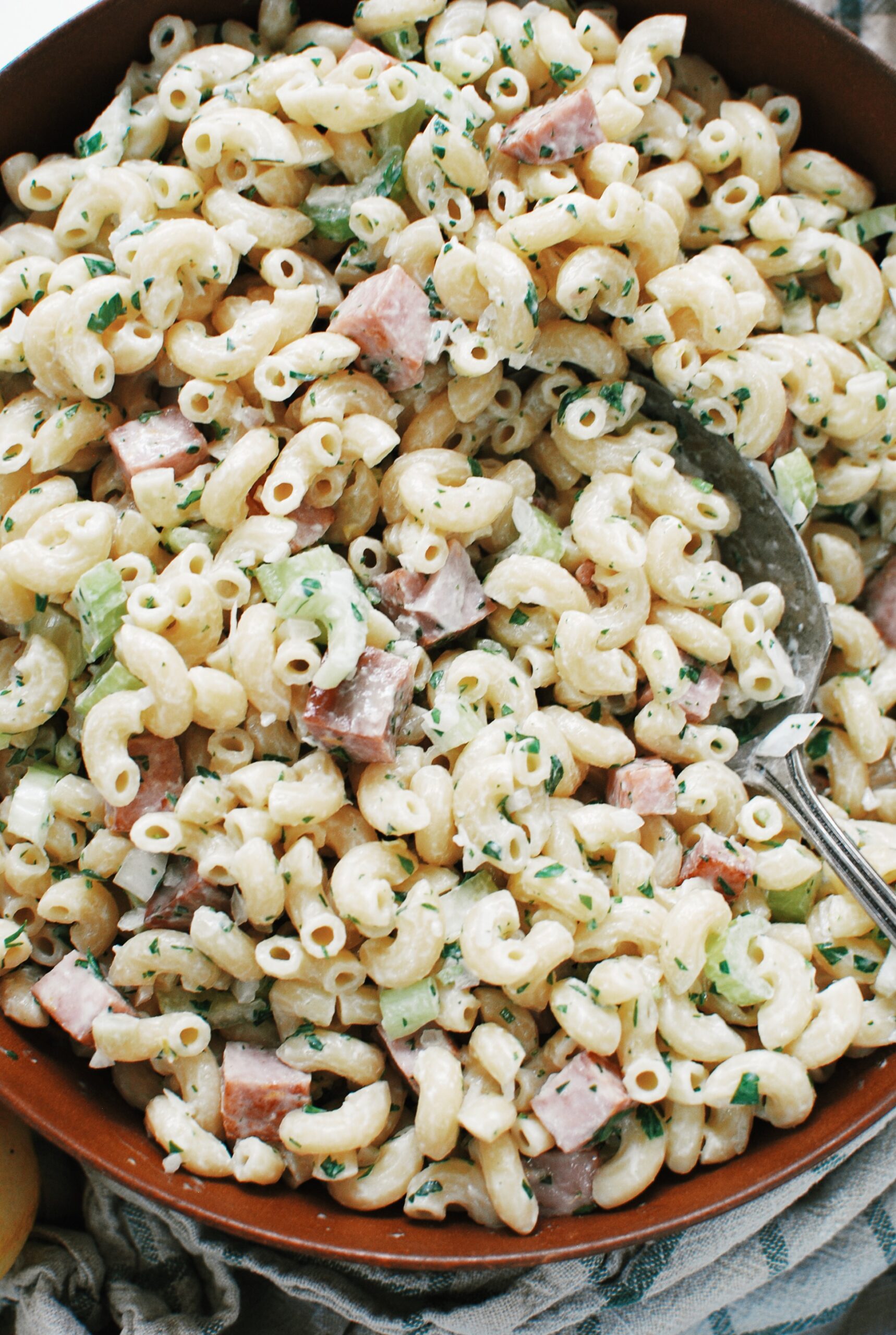 Let's talk about the amount. I used a little over a HALF pound of macaroni because a full pound makes a LOT. If you're headed to a party and want to make the full pound, just add a little more of everything else. That's the beauty of a pasta salad, the measurements are just a guide. Also, the pasta will absorb a ton of the yogurt, so if you're letting it sit for a bit before you serve, you might need an extra dollop to swirl in so it's not on the dry side. More lemon juice, more herbs. It'll all come together.
And when it does, and you take that first bite, have a cot or recliner or gurney at the ready. I mean it.
Frenchy, delicate, but with attitude. I can't wait for you.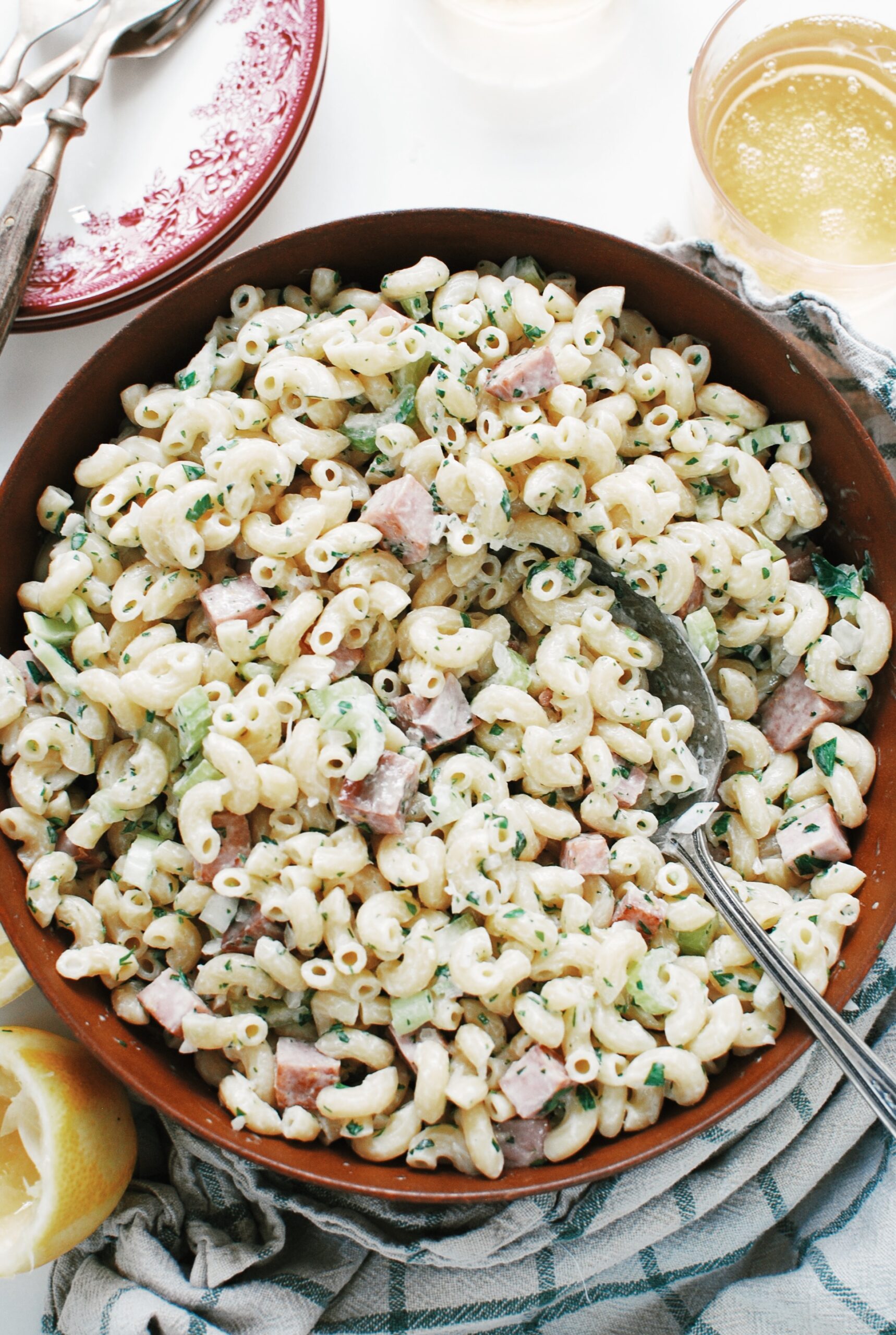 Get yourself ready.
French-Inspired Pasta Salad
Ingredients
1/2 pound elbow macaroni (maybe a little more)
2 Tbs. finely minced shallot
2 celery stalks, finely sliced
2-3 Tbs. heaping Tbs. plain Greek yogurt
8 oz thick ham, cut into cubes
1 cup parsley, finely chopped (as in, one cup before you chop)
1 lemon
Coarse salt
Instructions
Bring a large pot of salted water to a boil. Add the pasta and cook until it reaches al dente, according to package directions. Drain and rinse heavily under cold water until the pasta has cooled.
In the meantime, sear your cubed ham in a small skillet with a Tbs. of olive oil. Just get some color all over, four to five minutes.
In a large mixing bowl, combine the cooked macaroni, Greek yogurt, minced shallot, celery, the seared ham, minced parsley and juice from half the lemon. Stir this together until fully coated. Now taste it. Need a pinch of salt? Give it a tiny one. It's tangy! But do you need more lemon? Adjust it here until it's exactly the way you like it.
Serve immediately! (Or you can definitely chill and serve later. Just make sure it has enough yogurt in it once it's chilled because the pasta will absorb it quite a bit.)
Serves 4-6 as a side dish.
7.8.1.2
583
https://bevcooks.com/2022/06/french-inspired-pasta-salad/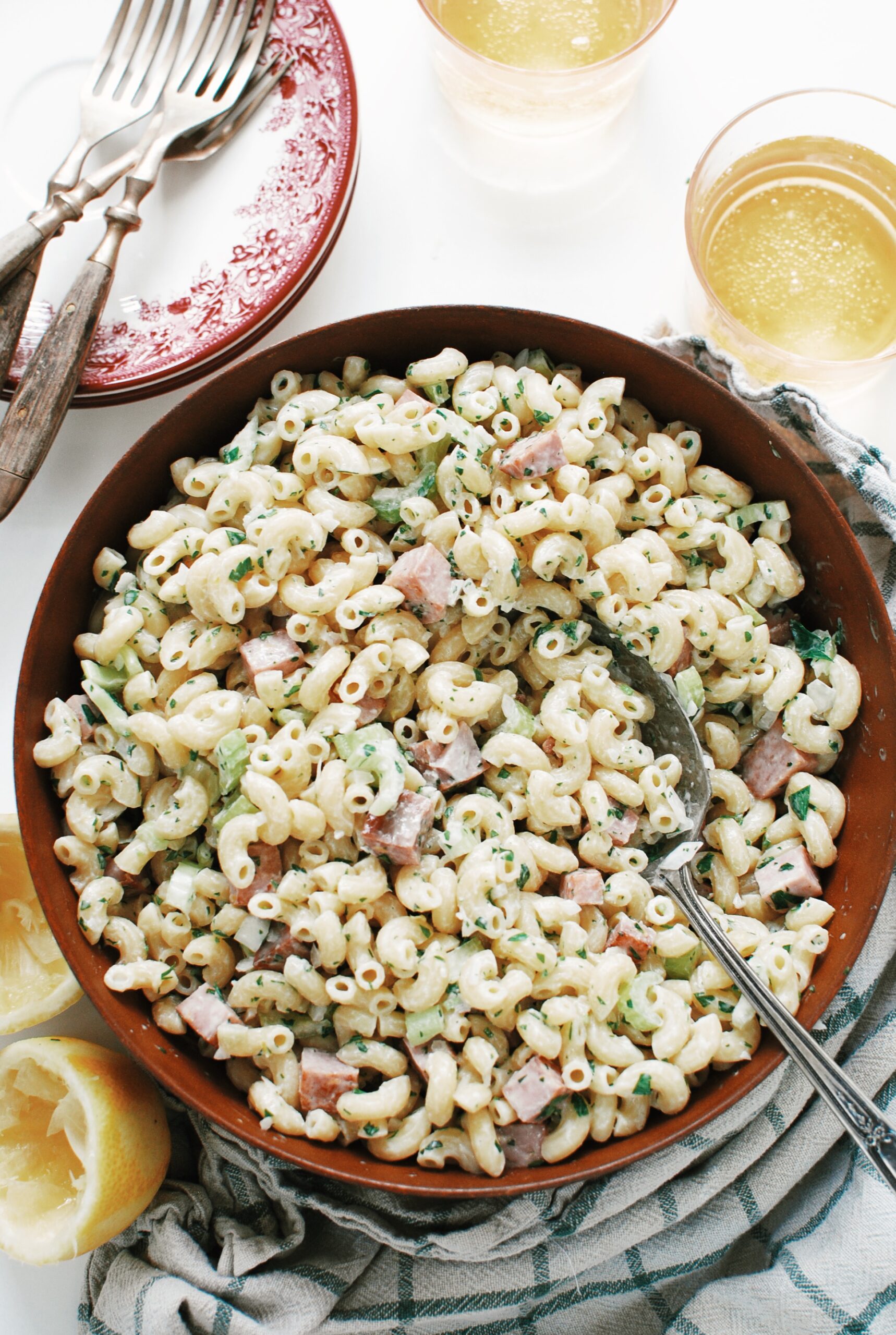 You'll want this all summer long. I swear it.