You might need to sit down for this one.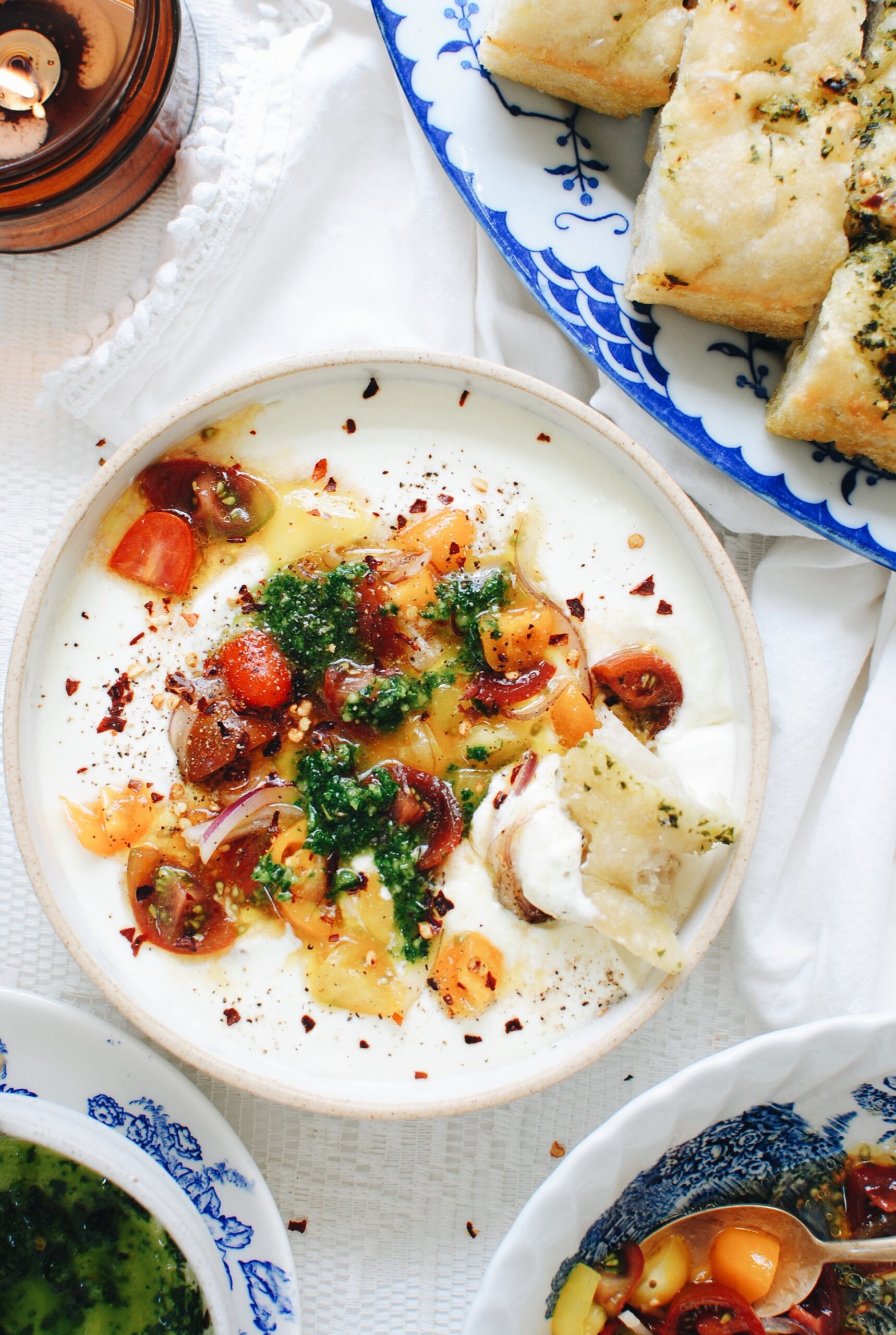 Because yes, we are looking, square in the eye, at a whipped citrus feta dip with HERBED focaccia. Because who doesn't need another dip in their lives?
It truly takes a moment to whip up (ha), and the little fresh embellishments are where it's AT.
Also the bread. You know my unhinged obsession at baking different variations of focaccia. Or any bread at all really. Here's the focaccia recipe, which is absurdly simple. But I'll walk you through that little parsley drizzle. You can obviously make the feta dip without the bread, or you can buy the bread. But it's late summer and we're all about this right now so pony up, pigeon.
Let us peepeth.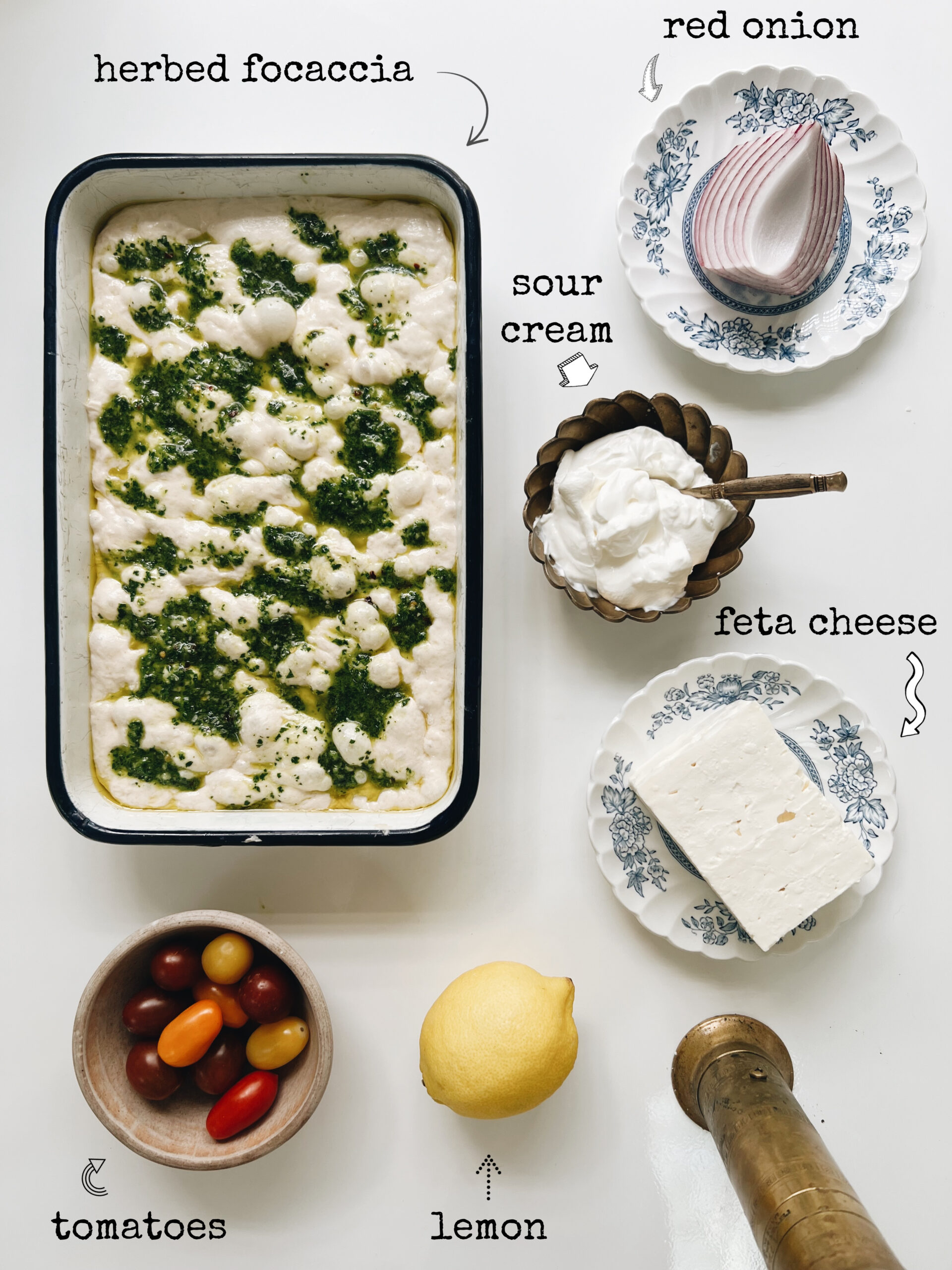 Also, not to toot my own horn, but I feel like I may be getting better at focaccia. Some days I stretch the dough a little more, some days I don't. I feel like it's all about how hot the day is, the cycle of the moon and what my hair looks like.
The feta – get a block! You'll crumble it slightly with your hands right into the food processor. The pre-crumbled stuff is a bit dry. You want the good hunk for this.
The whole inspo for this dish comes from a birthday lunch I recently had at a really beautiful bistro in midtown KC. They served their whipped citrus feta with thinly sliced red onion (my love language) and halved tomatoes (a must), so I made something similar and will be forever tied to this dip and relish.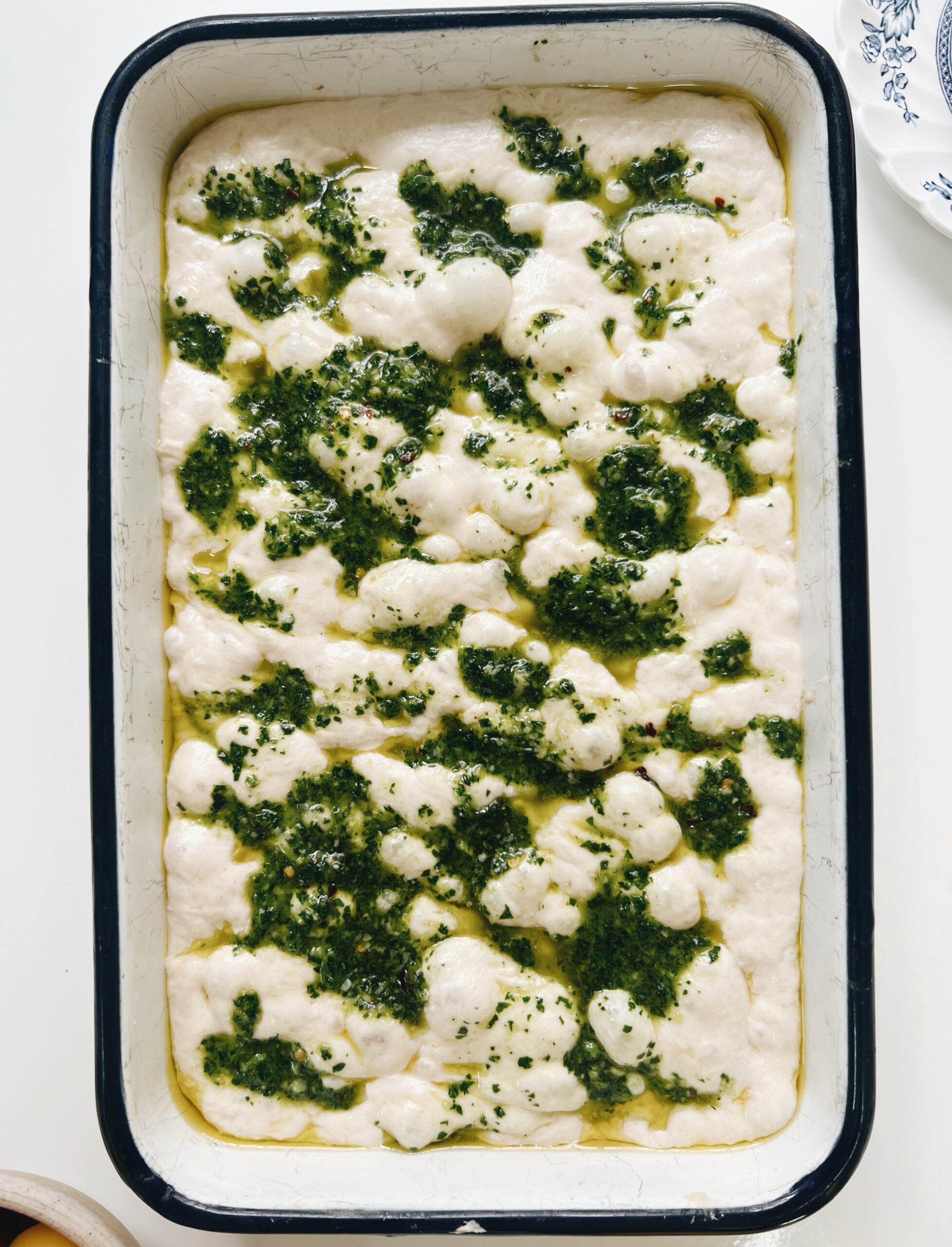 Look at those bubbles! Nothing better to look at. Truly. #needsfriends
That herbed drizzle is glorious. Start making this on the regular and just drape in on everything. Parsley + garlic + crushed red pepper + olive oil + salt. Blitz blitz. Done.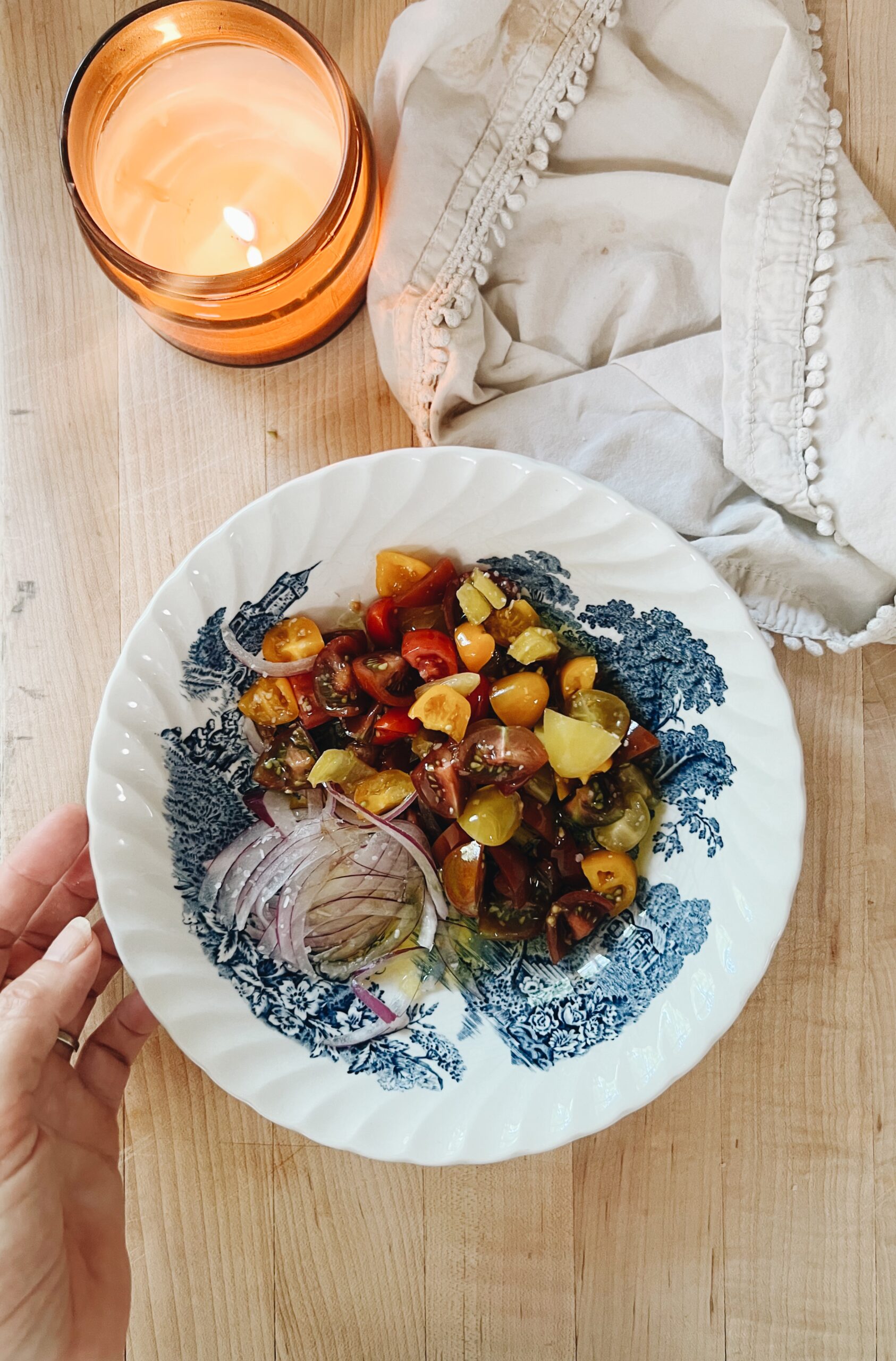 Oh right – the tomatoes and onions! Find some multi-colored tomatoes to make it festive.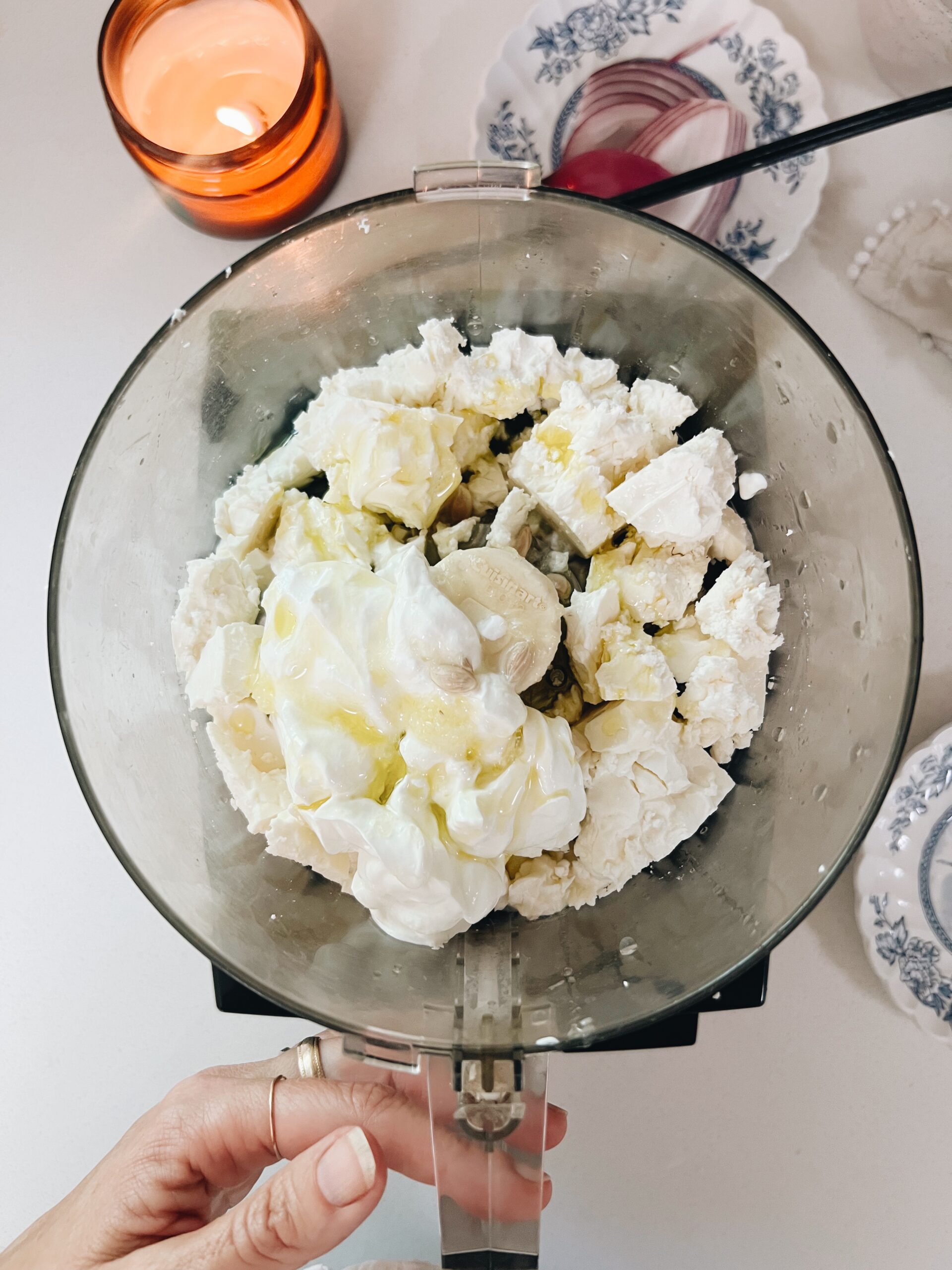 Okay, into a food processor we go. Feta (crumbled into chunks with your fangies), the sour cream (greek yogurt totally works here), the juice from half the lemon (hi, tang!), and 3 Tbs. oil. Give that a good blitz and see where it gets you. Keep adding lemon juice and olive oil to get it smooooooooth like buttah.
Er, whipped feta.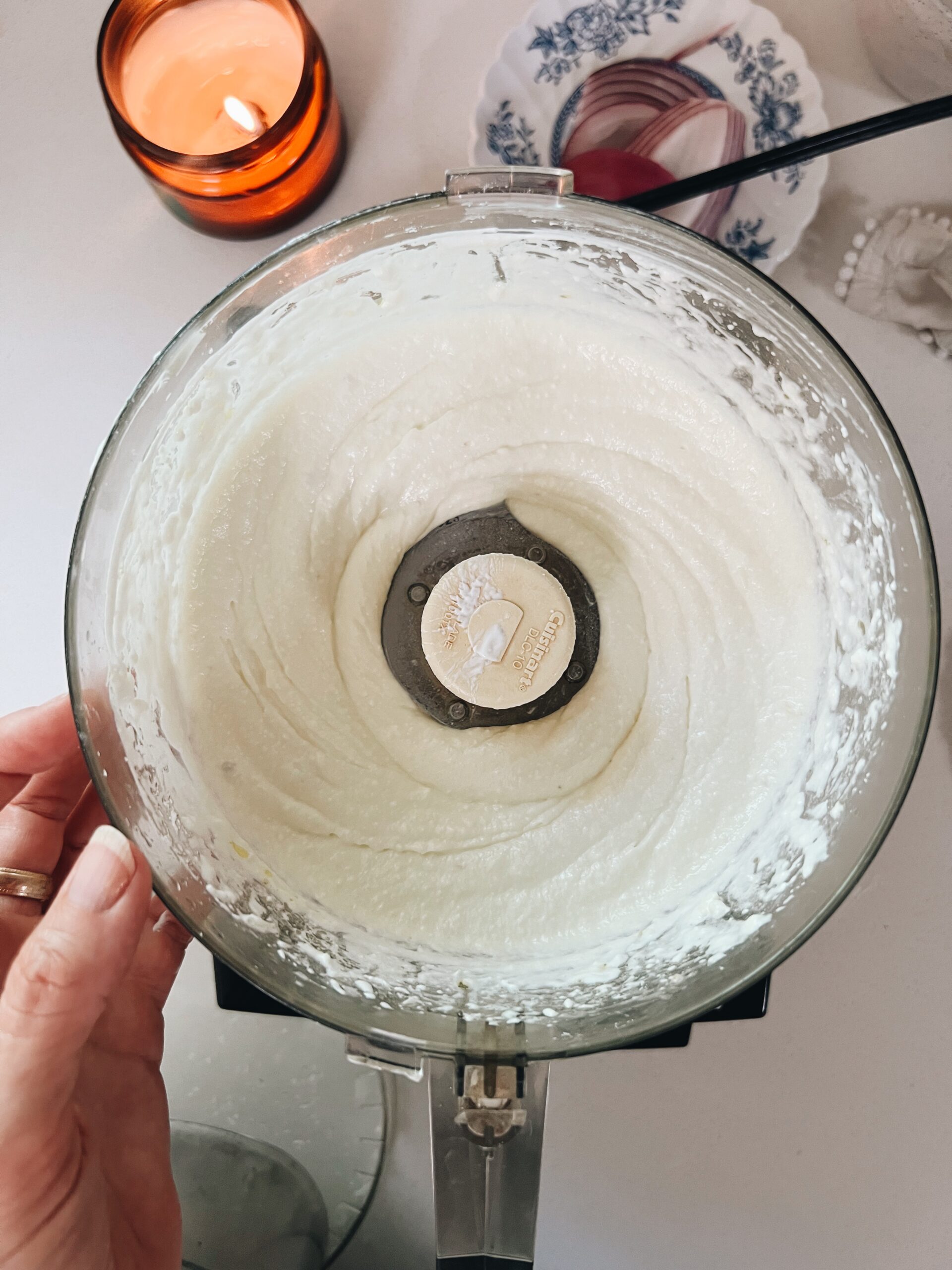 Oh my word. It takes a little bit, so be patient and add your liquids to get it creamy and silky. Absolutely perfect. And no need to salt because that feta is salty, man!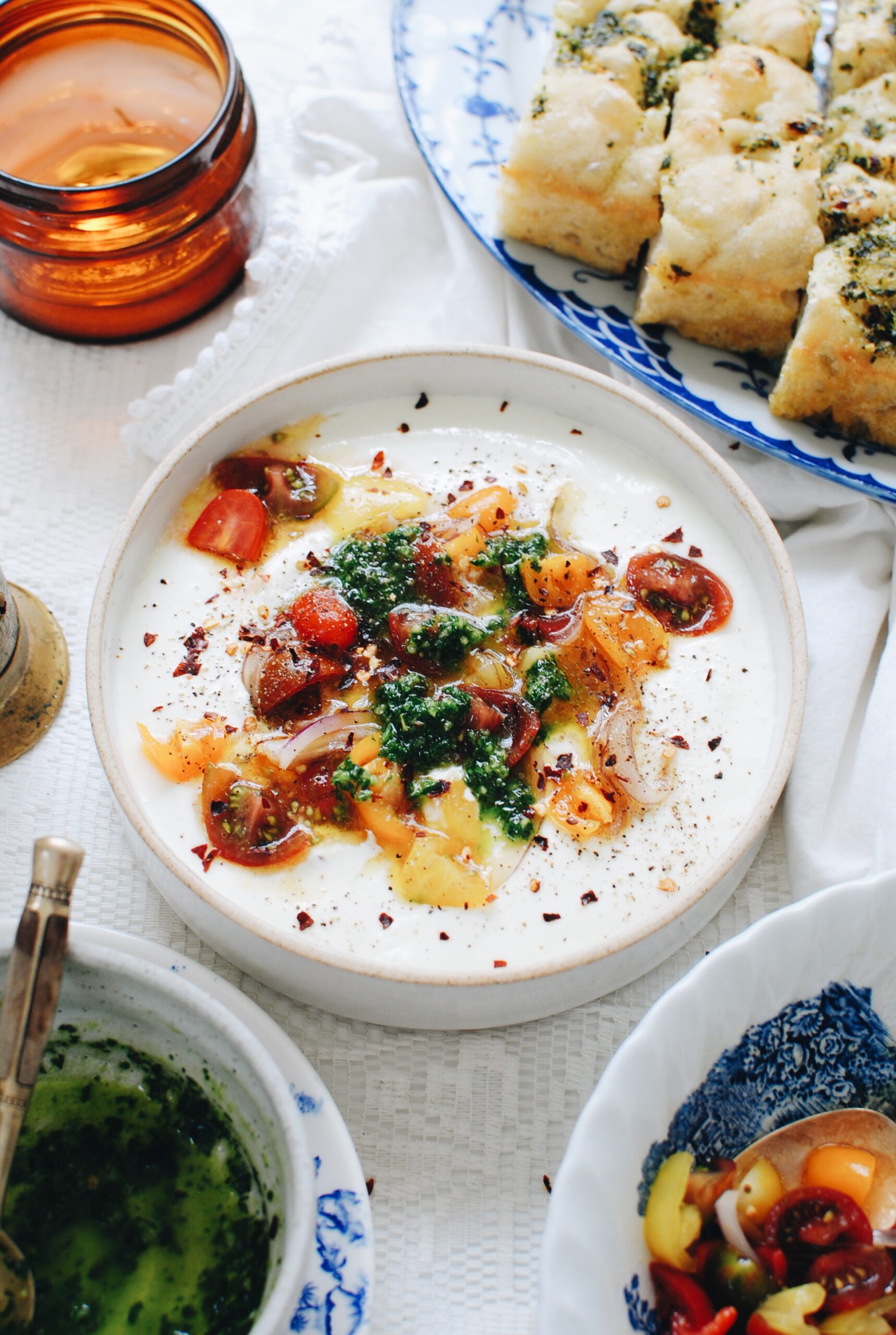 Stunner. We'll drape the tomato relish on top and spoon a little bit of the reserved parsley sauce to finish. As Mary Poppins says, a thing of beauty is a joy forever.
Bro, she ain't lying.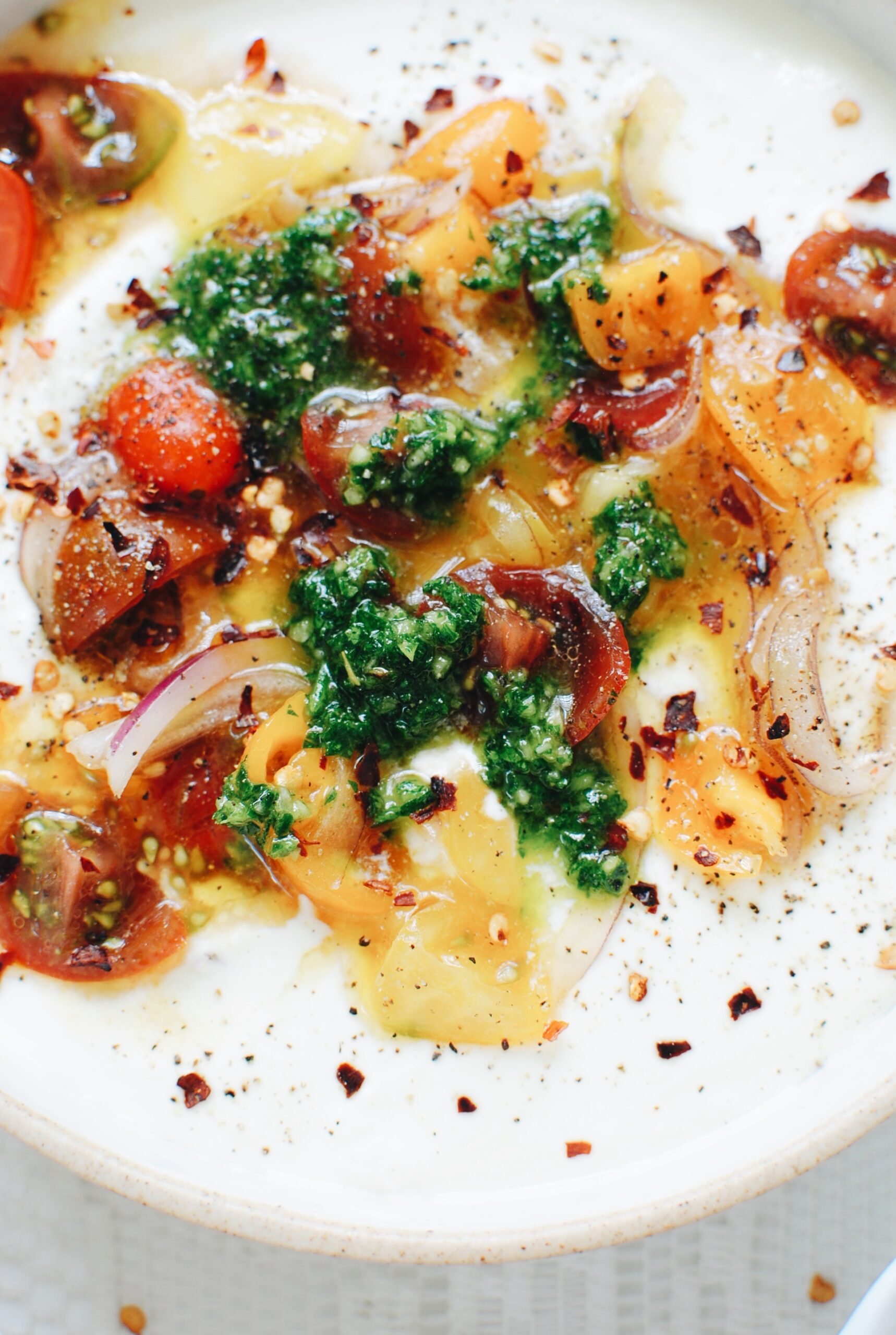 Tangy, salty, rich, delicate, this is EVERYTHING.
Whip this up (ha) for your next Mom Night and wow the pants off their faces. Or something like that.
And dredge that unbelievable focaccia right in and just see what happens to your existence.
Then come back and tell me.
I'll wait here.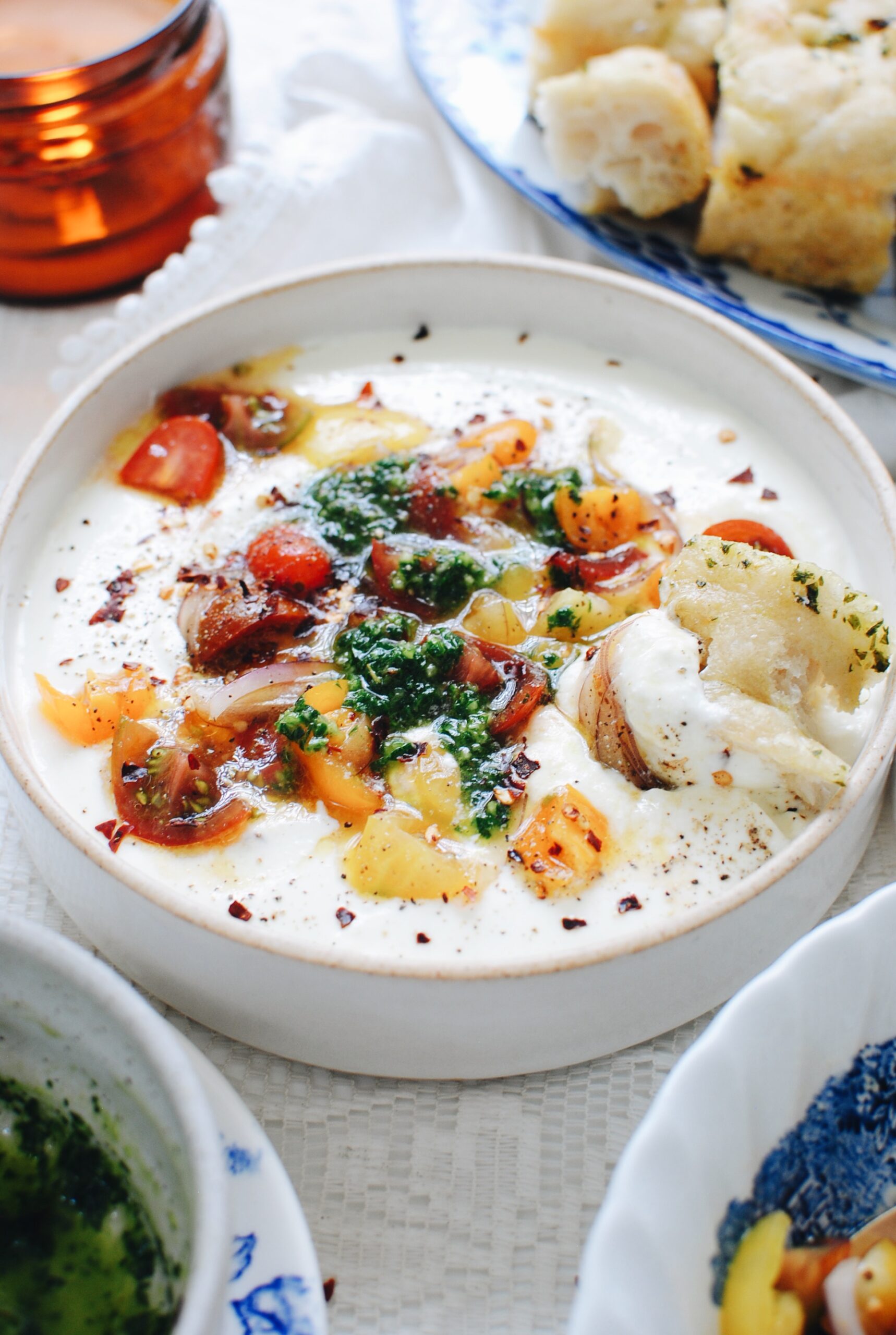 I cannot wait for your new life.
Whipped Citrus Feta Dip with Herbed Focaccia
Ingredients
8 oz block feta cheese
3/4 cup sour cream
1 lemon
3-5 Tbs. Extra virgin olive oil
1/2 cup cherry or grape tomatoes, quartered
2 Tbs. Thinly sliced red onion
1 Tbs. Olive oil
Pinch of salt
For the focaccia topping:
1 cup parsley
3 cloves garlic
1 pinch crushed red pepper
3 Tbs. Extra-virgin olive oil (more if needed)
Pinch of salt
Instructions
Before you bake the bread, spoon the parsley sauce in dollops over the top. Bake as instructed. (Recipe linked above!) (reserve 2 Tbs to garnish the dip with.)
In a food processor, combine the feta (broken into chunks with your fingers), sour cream, the juice of the lemon, and 3 Tbs oil. Blitz until smooth, adding more oil as you go to get it very very smooth.
Transfer to a serving bowl and top with the tomato relish and drizzle of the parsley sauce. I mean, come on.
Serves 6 as an appetizer.
7.8.1.2
655
https://bevcooks.com/2023/08/whipped-citrus-feta-dip-with-herbed-focaccia/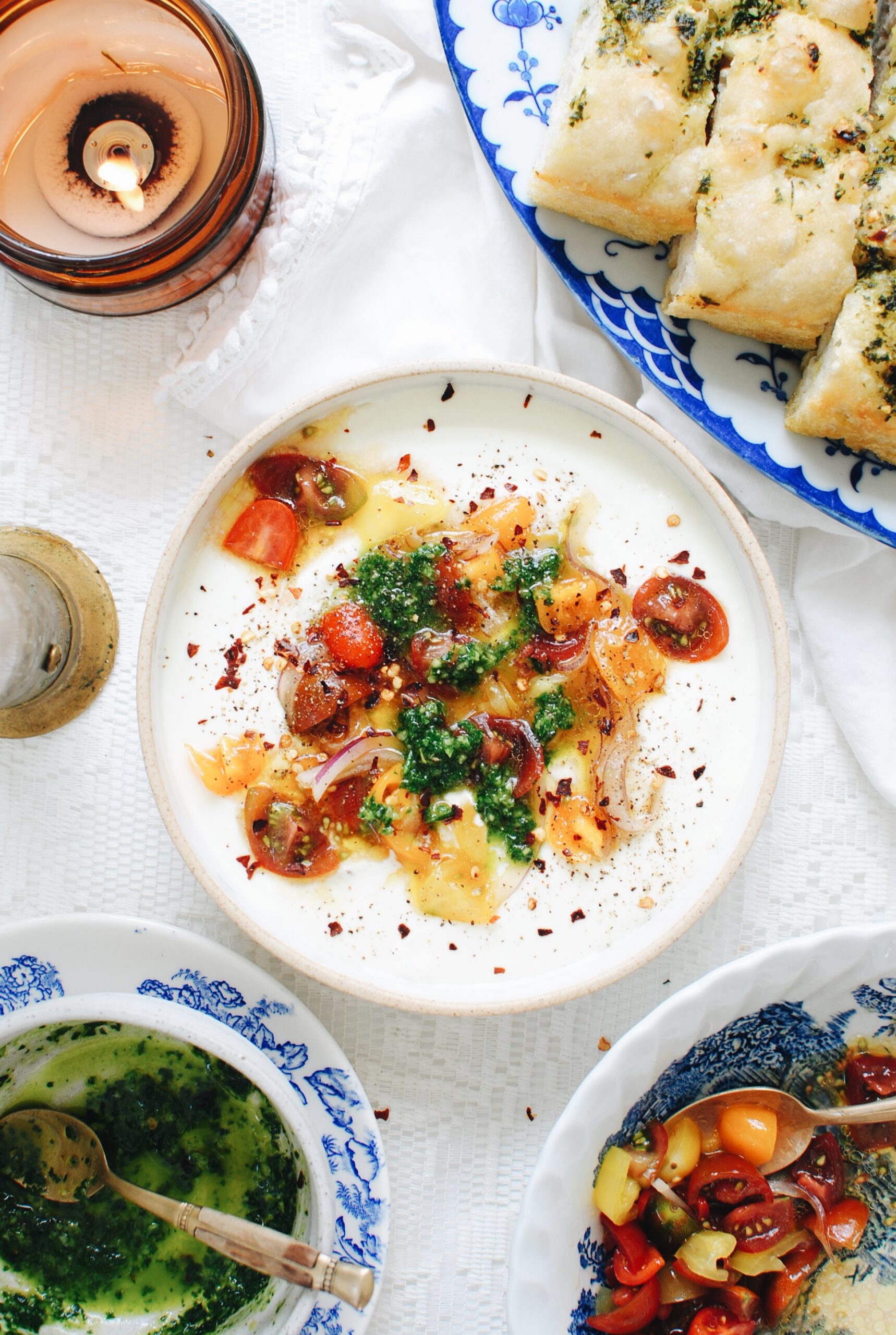 This is summer FULLY feeling itself.