Who here needs some sinfully roasted tomatoes on their Everything bagels right now? Me? You? All of us?
Correct.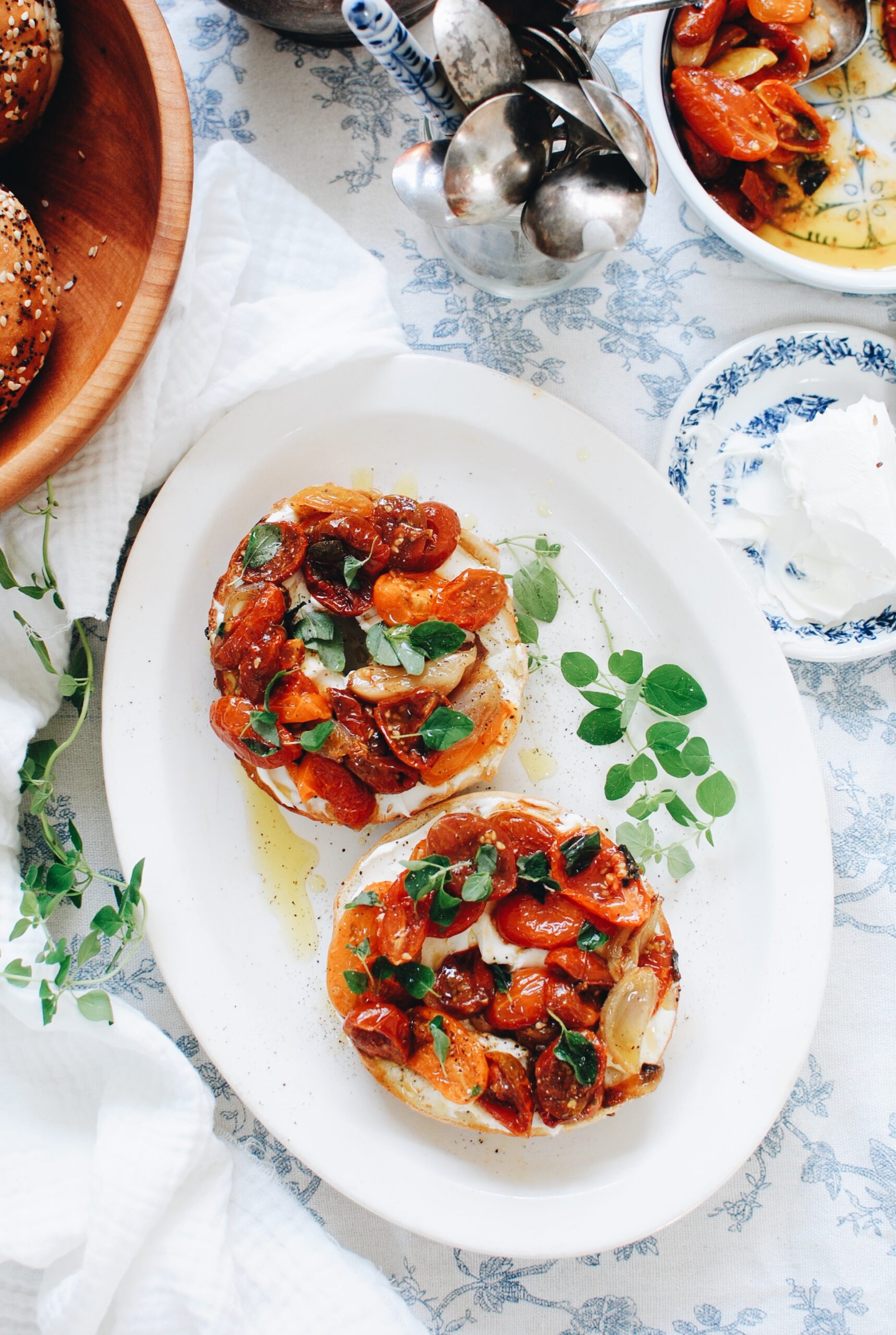 I'm not sure if this is a breakfast. Or a snack. Or an emotional emergency but it is severely delicious so I feel like you'll need to wrap your head around it.
Ready? Let us peepeth.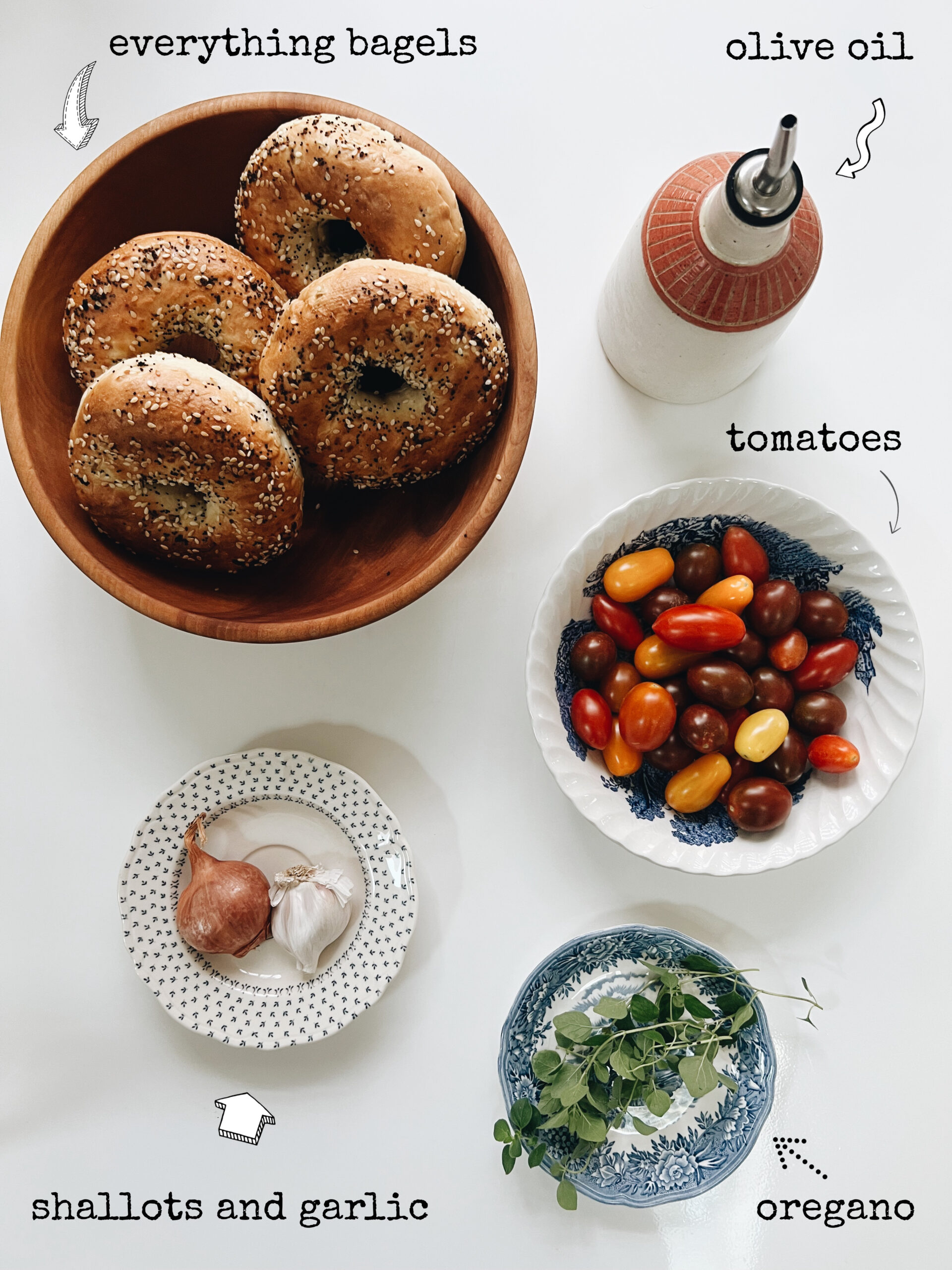 The bagels – I love Everything, but get whatever gives you giddy pants. (it works brilliantly with the savory tomatoes though.)
The toms – find a mix of color if you can! They're so pretty. You'll be so happy.
Shallots and garlic and oregano – oh my. Don't question it.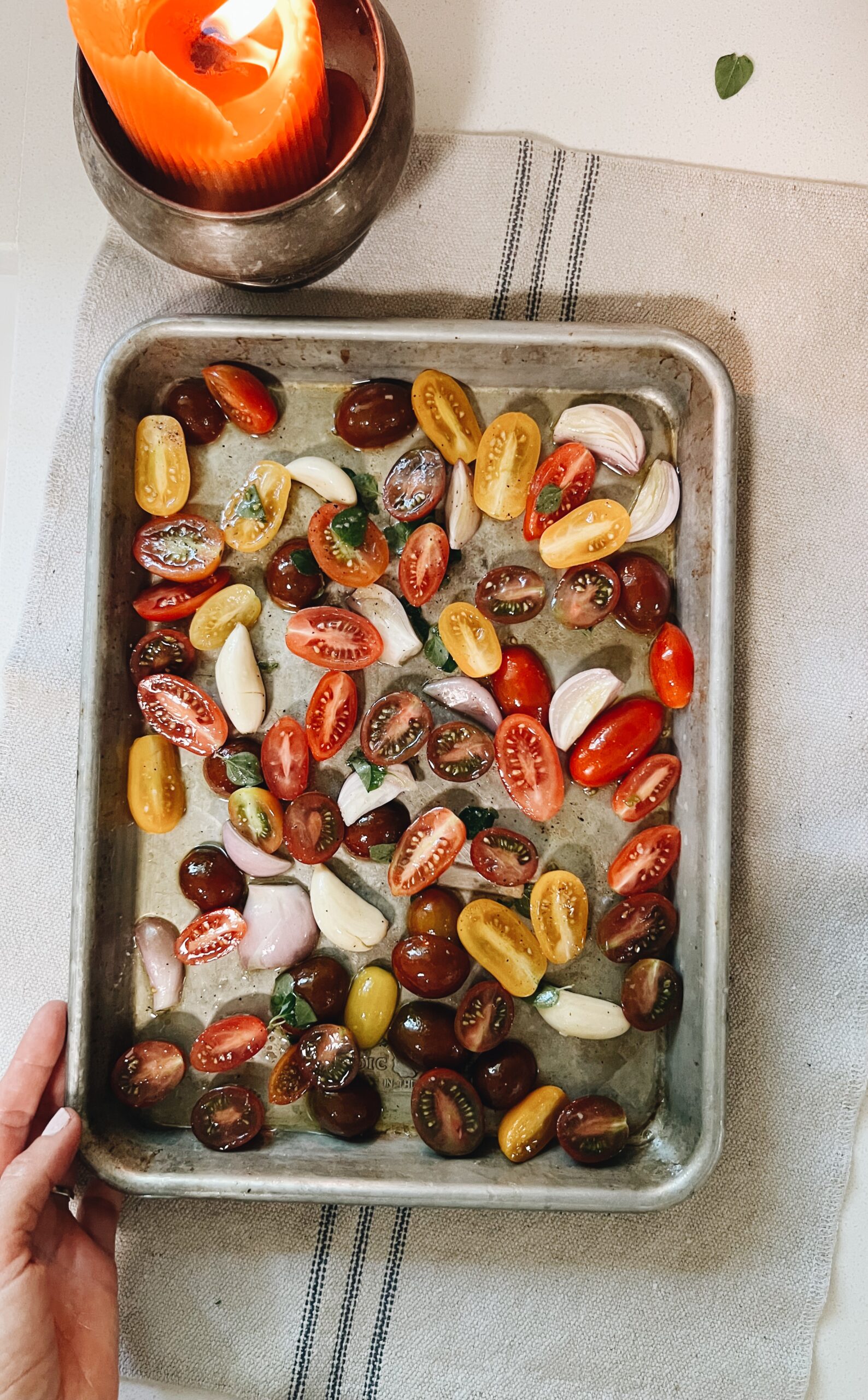 Embarrassingly easy. You'll flip your oven to 300 and get the tomatoes halved and on a rimmed baking sheet along the garlic cloves (out of their skins!) and the shallot (like roughly sliced).
Drizzle a gooooo-oo-ooood (said like Cousin Eddie) amount of extra-virgin olive oil over the tomatoes, along with a bit of oregano leaves, a pinch of salt and a few grinds of pepper. You know how we do.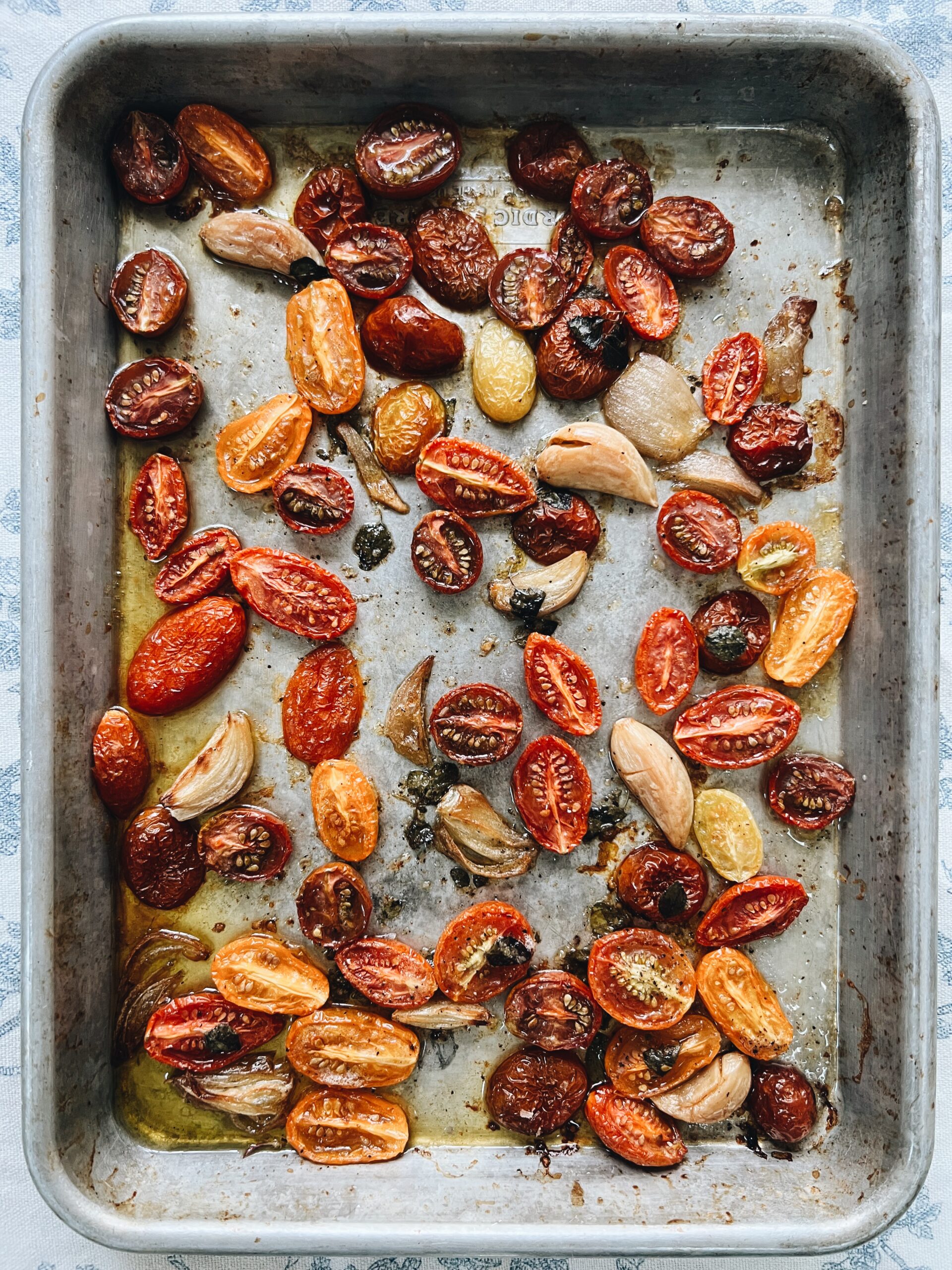 GIRL. Uh huh. Even if you stop here and throw this beaut into a little jar, you are killing it.
(It's in the oven about an hour. Nothing too aggressive.)
But let's keep the magic going.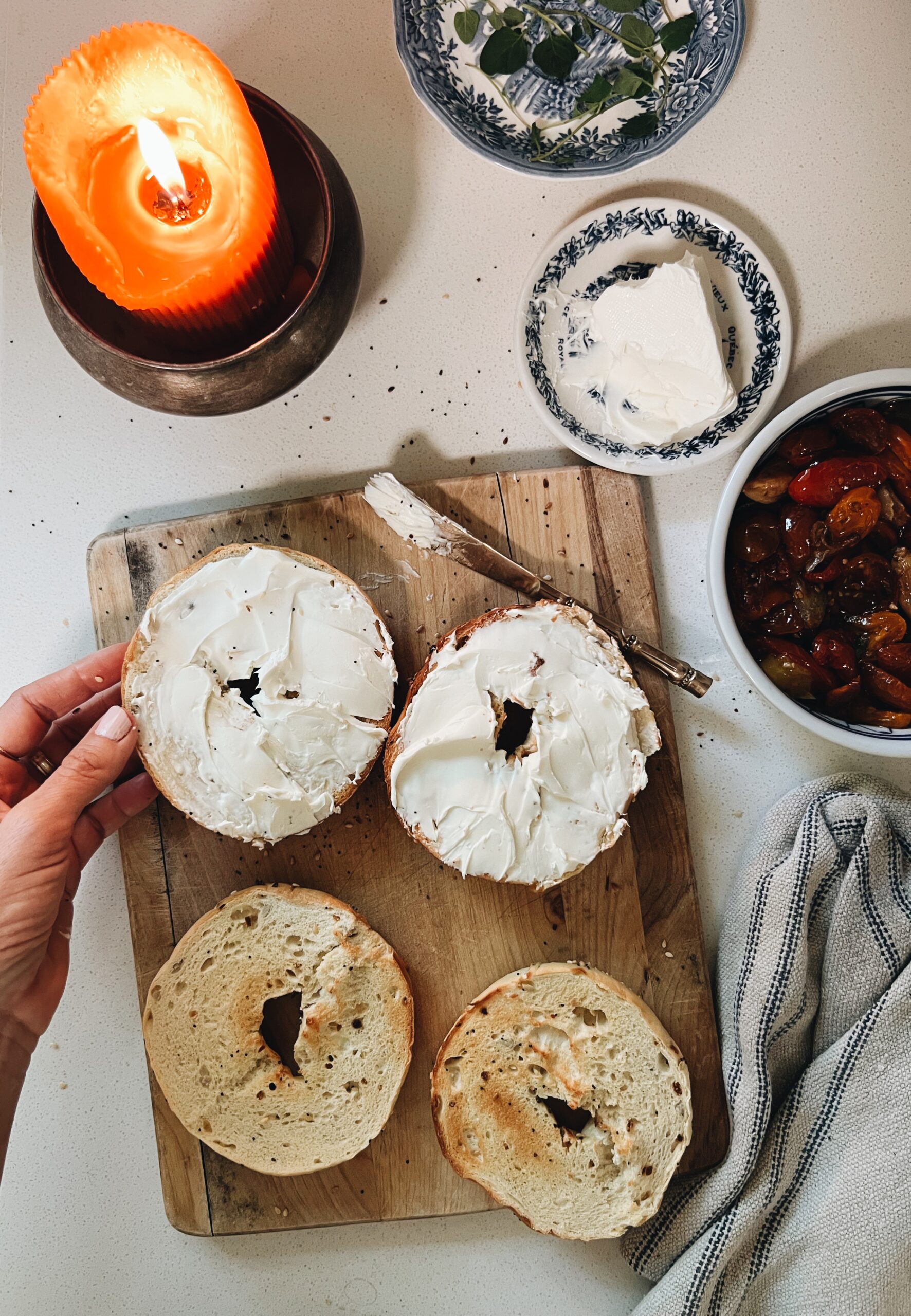 Ze bagels. We'll toasty toasty and spready spread with the cream cheese.
I'd like to apologize for the way I said all that just now.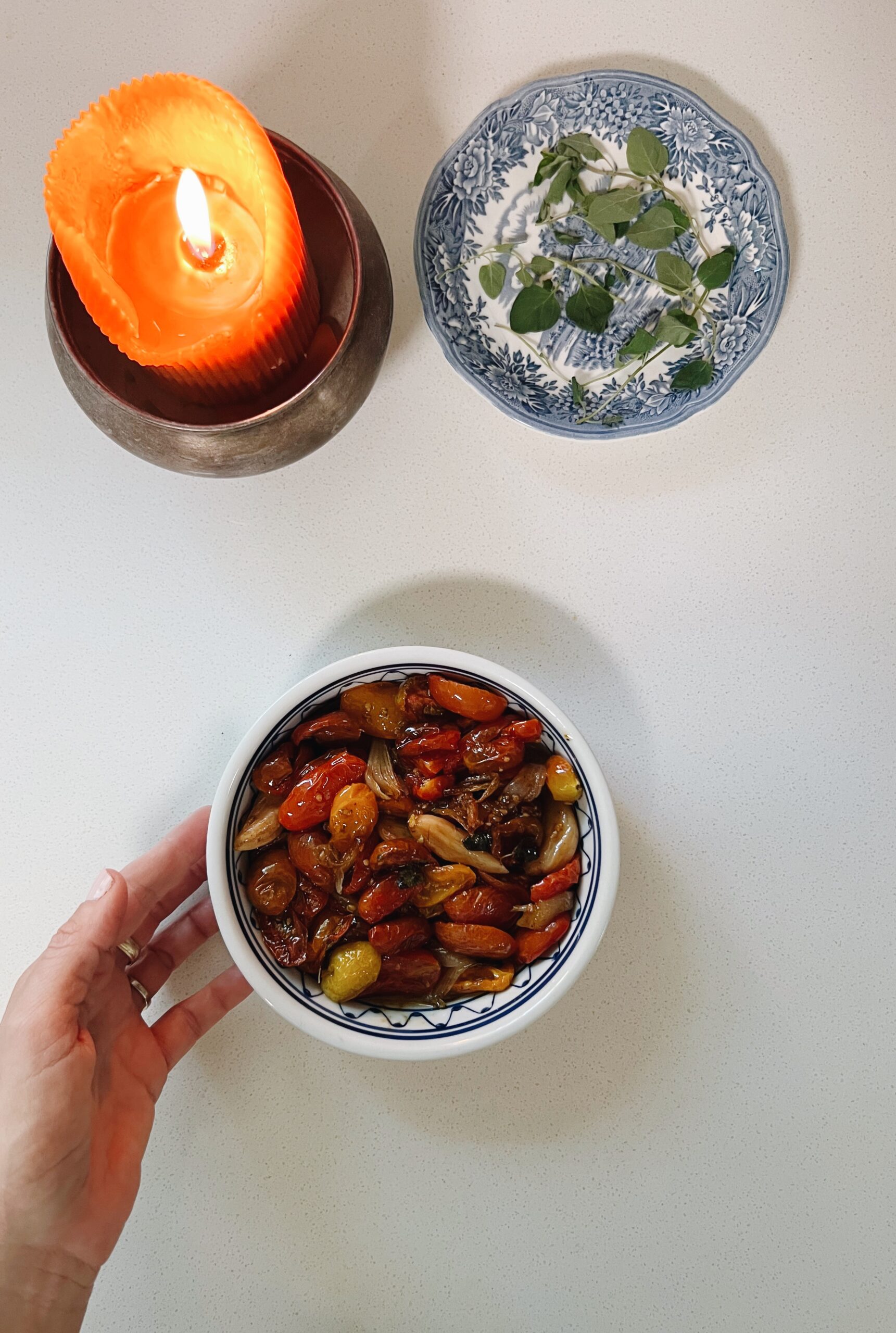 Remember her? Yes you do.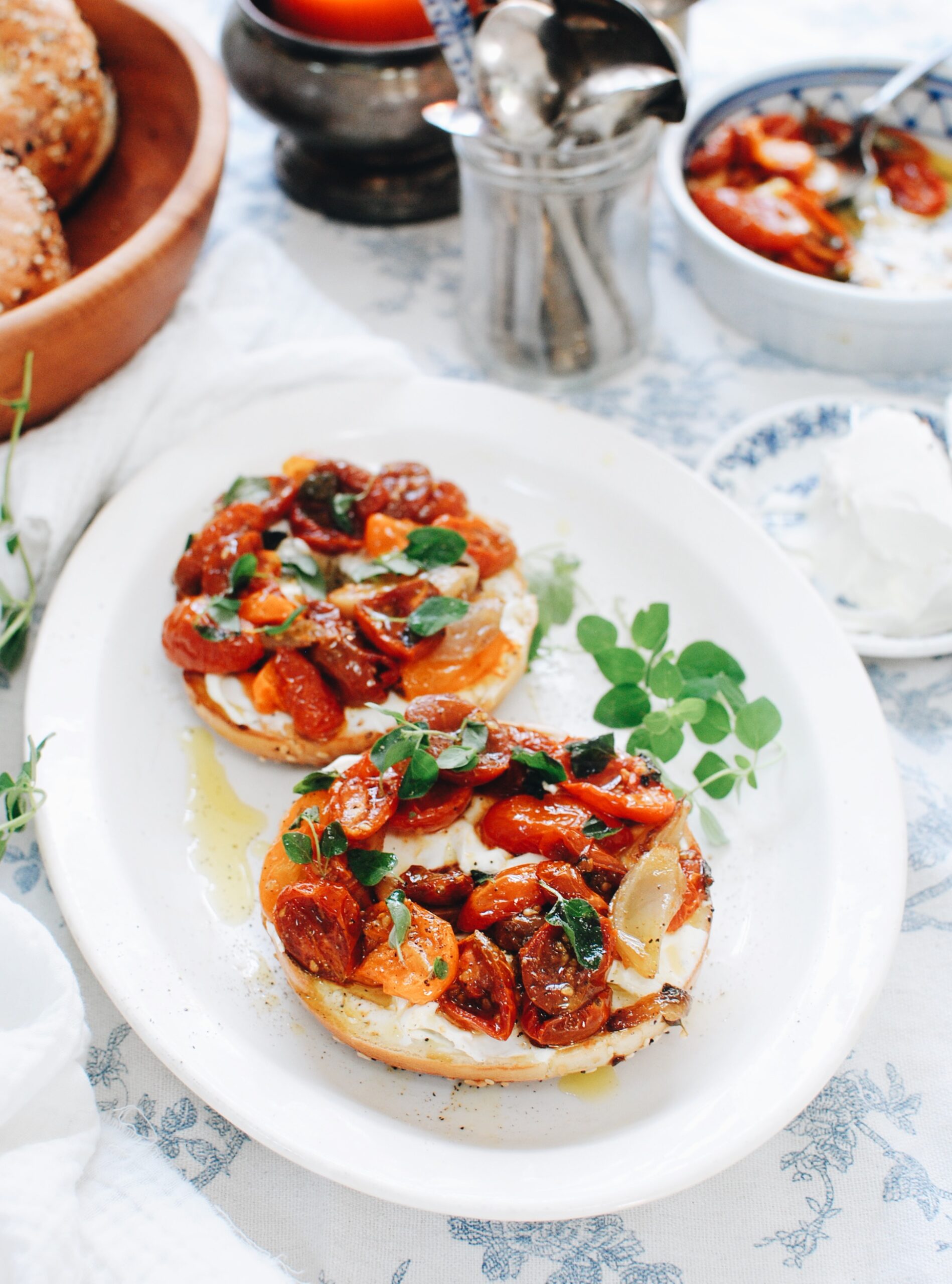 Just drape the tangy, succulent tomatoes over the bagels and weep with what your soul doth know.
The shallots are jammy and tender. The garlic is soft and mellow. Everything in this current situation should be illegal. Extra oregano? I beg you. A crack of black pepper? Run, don't walk.
Straight into your face with this canoe o' delight? I'll throw you in jail myself.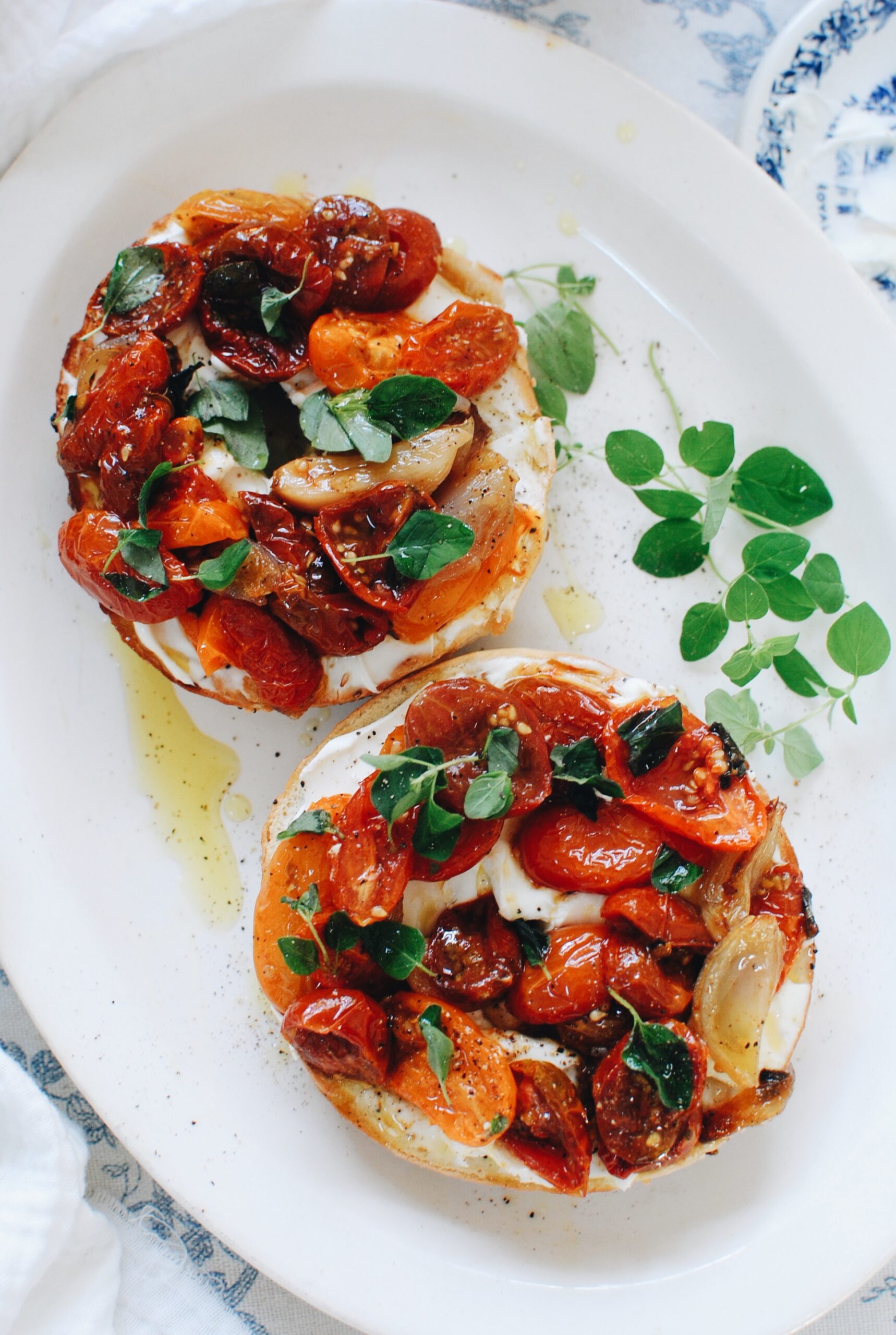 I'll leave you two alone.
Everything Bagels with Roasted Tomatoes
Ingredients
1 pint cherry tomatoes, halved
1 medium shallot, sliced
5 garlic cloves, out of their skins
4 Tbs extra virgin olive oil
Good pinch of salt
A few sprigs of oregano, leaves picked off
3-5 everything bagels, split and toasted
1/2 block cream cheese
Instructions
Preheat your oven to 300.
Place the tomatoes on a rimmed baking sheet. Scatter the shallots and garlic on the pan and drizzle with the oil. Add the oregano leaves and a pinch of salt. Toss lightly with your fingers to coat. Roast for an hour to an hour and a half, until the tomatoes are tender and slightly bursting.
Spread the cream cheese over the toasted bagels and drape the tomatoes right over the top. Garnish with a crack of black pepper and extra oregano. Perfect.
Serves however you make! (store the extra tomatoes in the fridge and serve however you like.)
7.8.1.2
657
https://bevcooks.com/2023/09/everything-bagels-with-roasted-tomatoes/
Maybe.