Remember last fall when I found that photo of a French casement window in an abandoned castle on Pinterest and was like, "I WANT THAT." (said like pirate ship lady in Napoleon Dynamite) Remember? Well we got some! Sort of. In a non-abandoned castle way. Want to see?
Of course you do.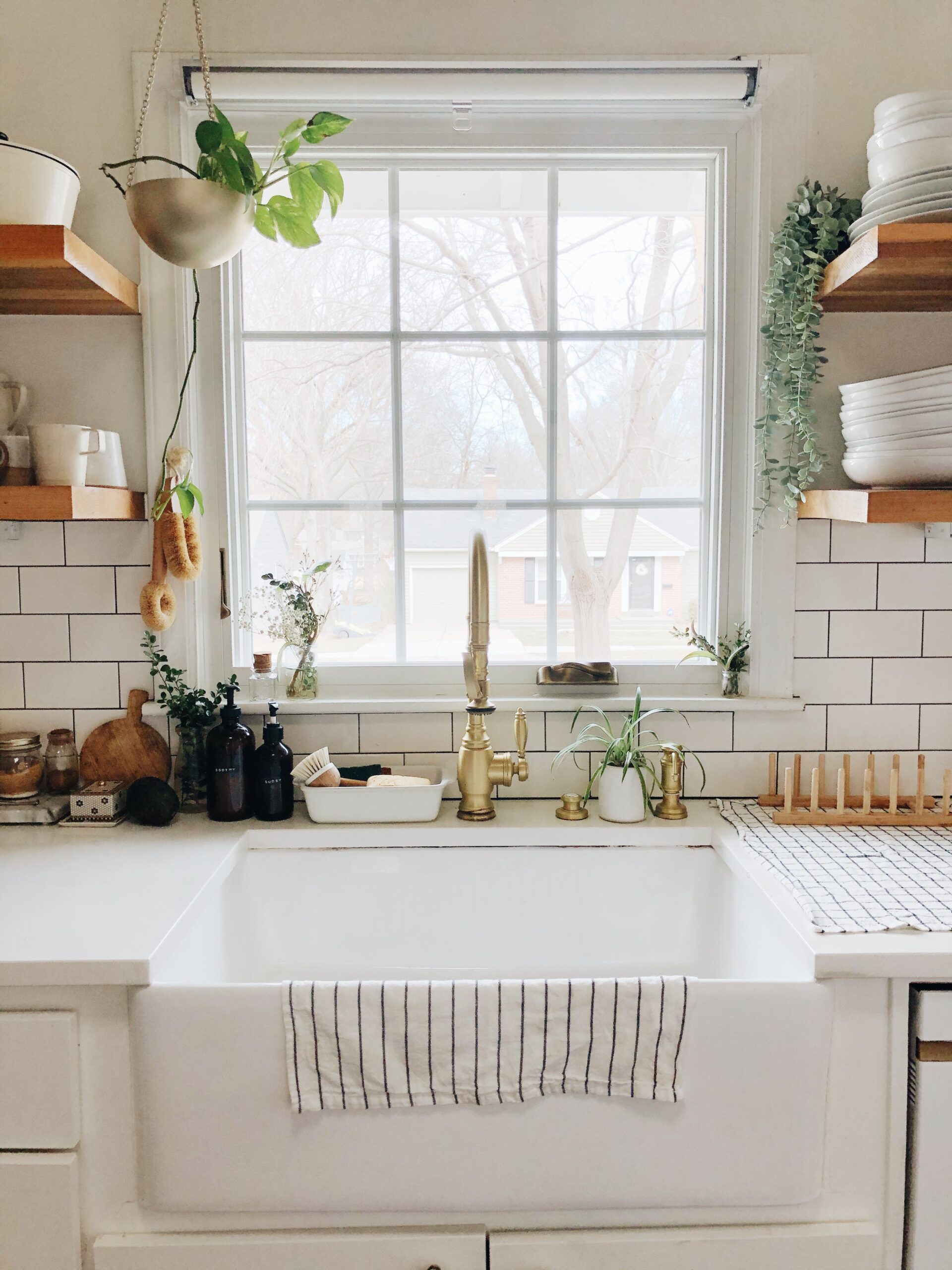 So they're not FRENCH casement, but I'm absolutely ob.ses.sed with these windows. We ended up with single casement replacement windows, with that "cottage-esque" colonial grid, because the French would have had a beam going down the center, and I didn't want that obstructed view. Oh, the things you learn when window shopping! HAHAHA.
Window shopping. That made me actually lol to myself and no one.
I want to show you the whole process, in case any of you Kansas City locals are in the market for new windows. I partnered with Bordner Home Improvement, and snagged you a great discount, plus a couple of other bonus funsies, but I'll tell you all about that in a bit. Let's look at this!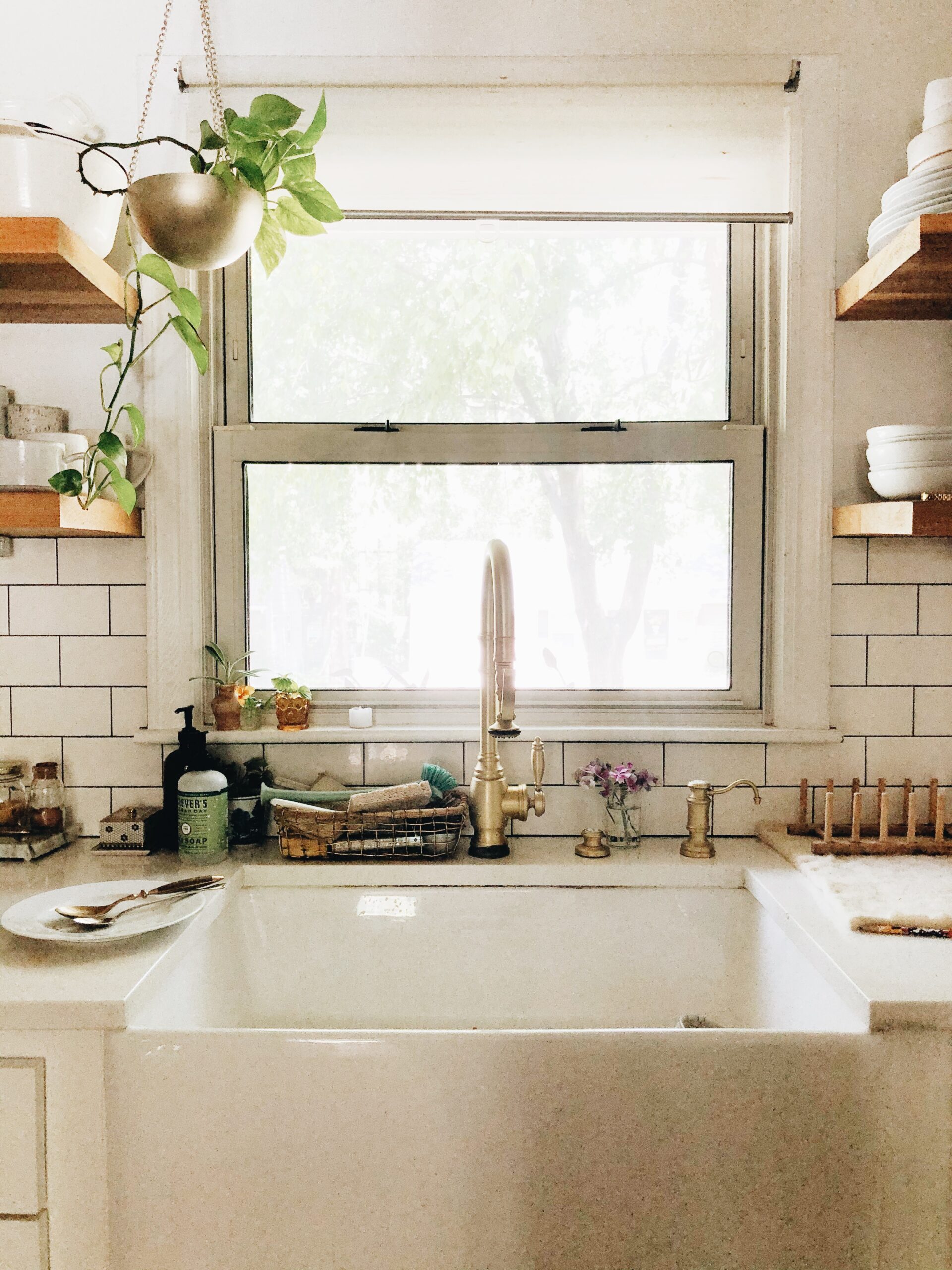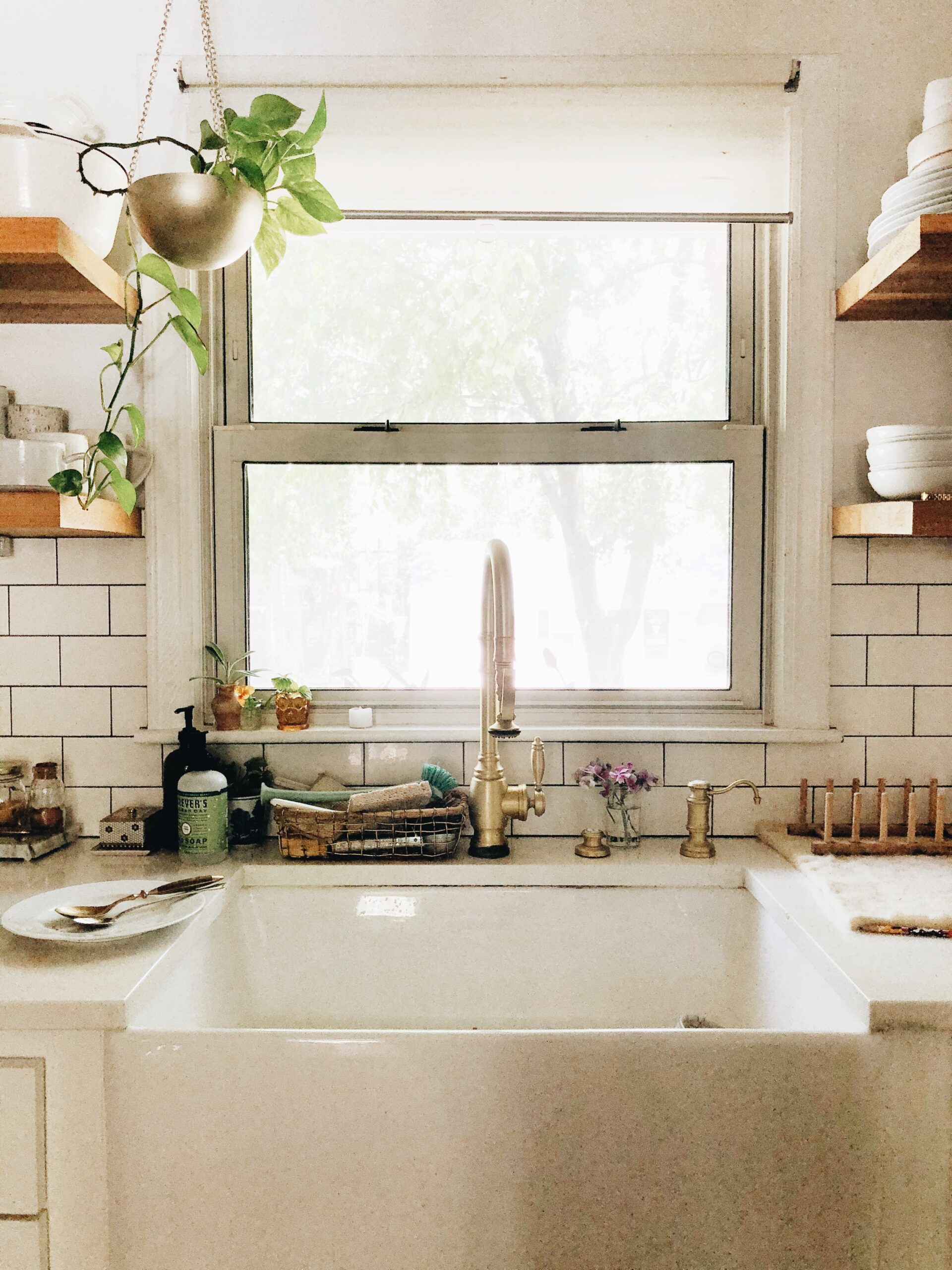 So this is what the above-sink window looked like before. Double hung, as they say. (ew) See how thick the borders of the windows are? I didn't realize the DIFFERENCE that it would make with the new casements in. There's so much more window! It's unbelievable, isn't it?
Okay, look at this other window.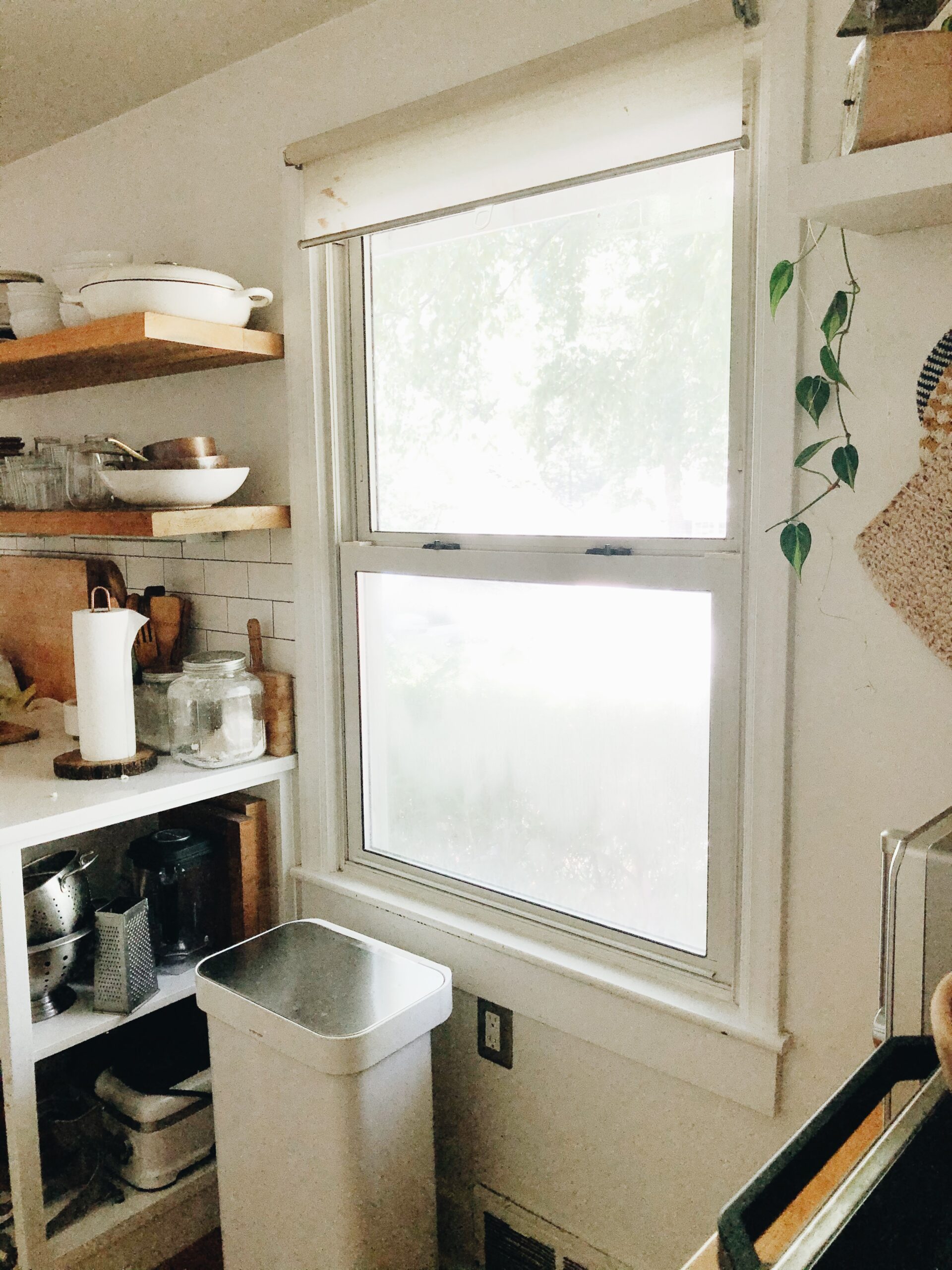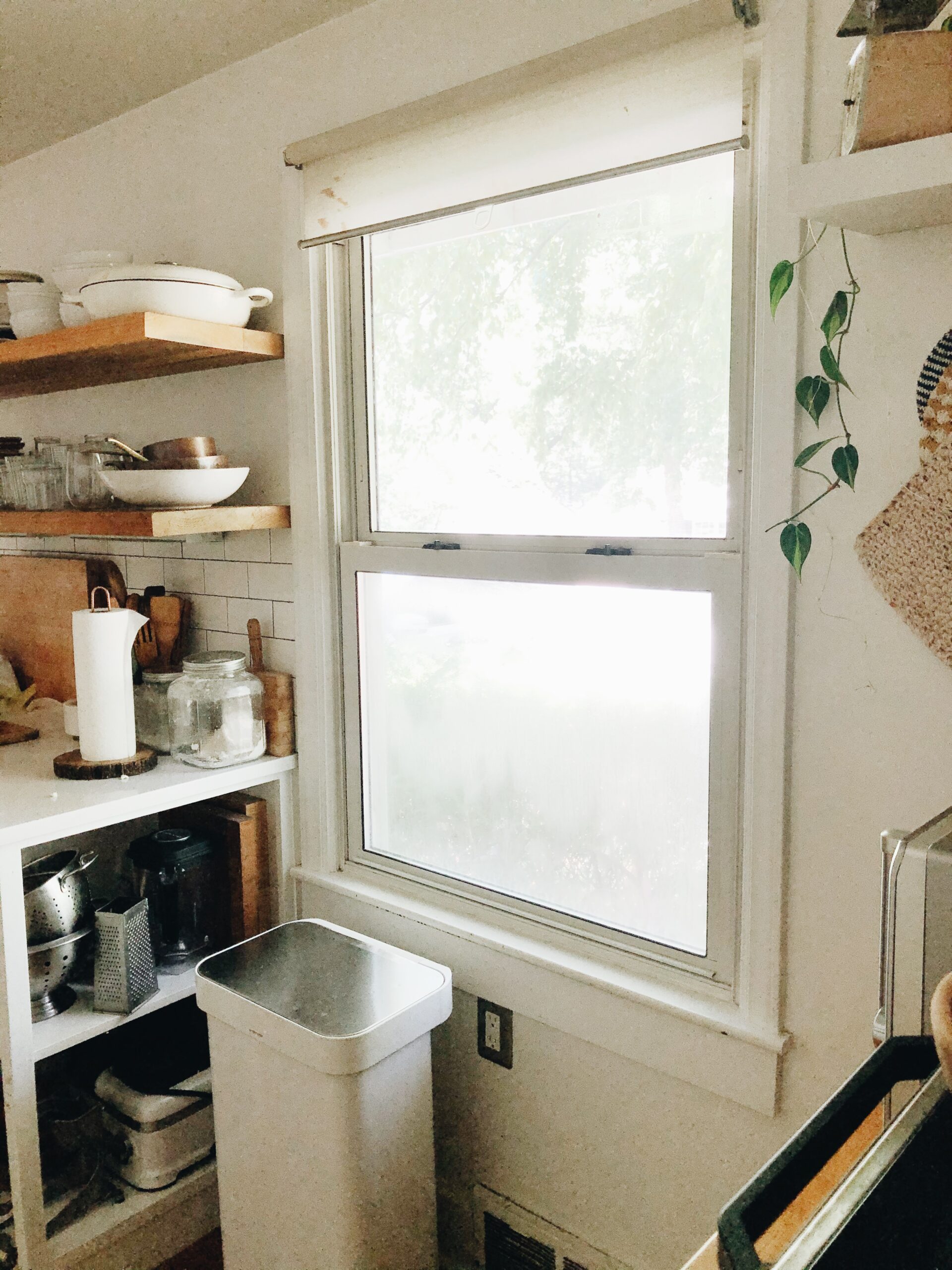 Same sitch. And you can't really tell, but in this old window, there was some condensation trapped in there, and it was always foggy at the bottom. ALWAYS. Drove me absolutely nuts. Which meant I drove Aaron absolutely nuts. That's how this works, you see.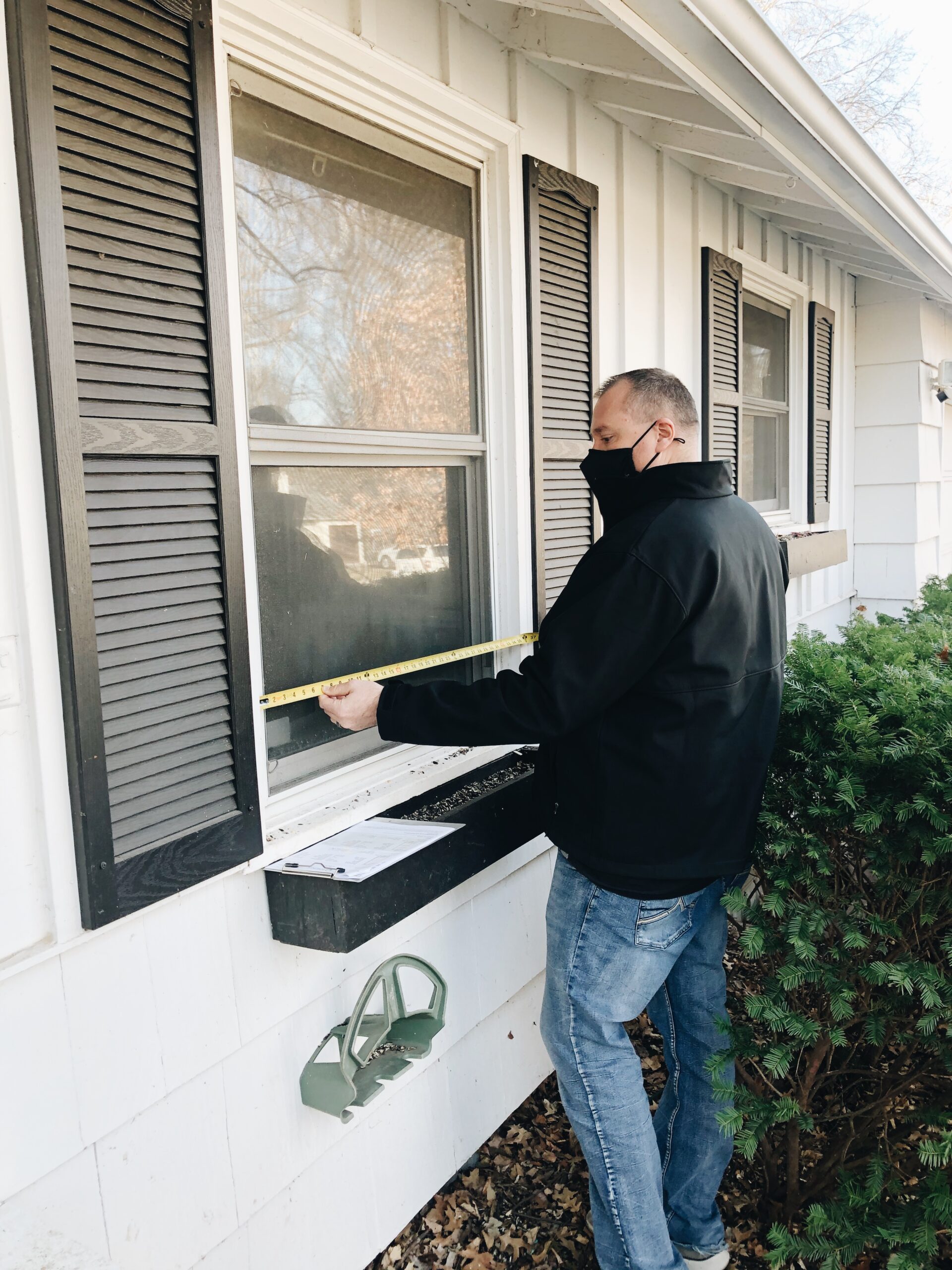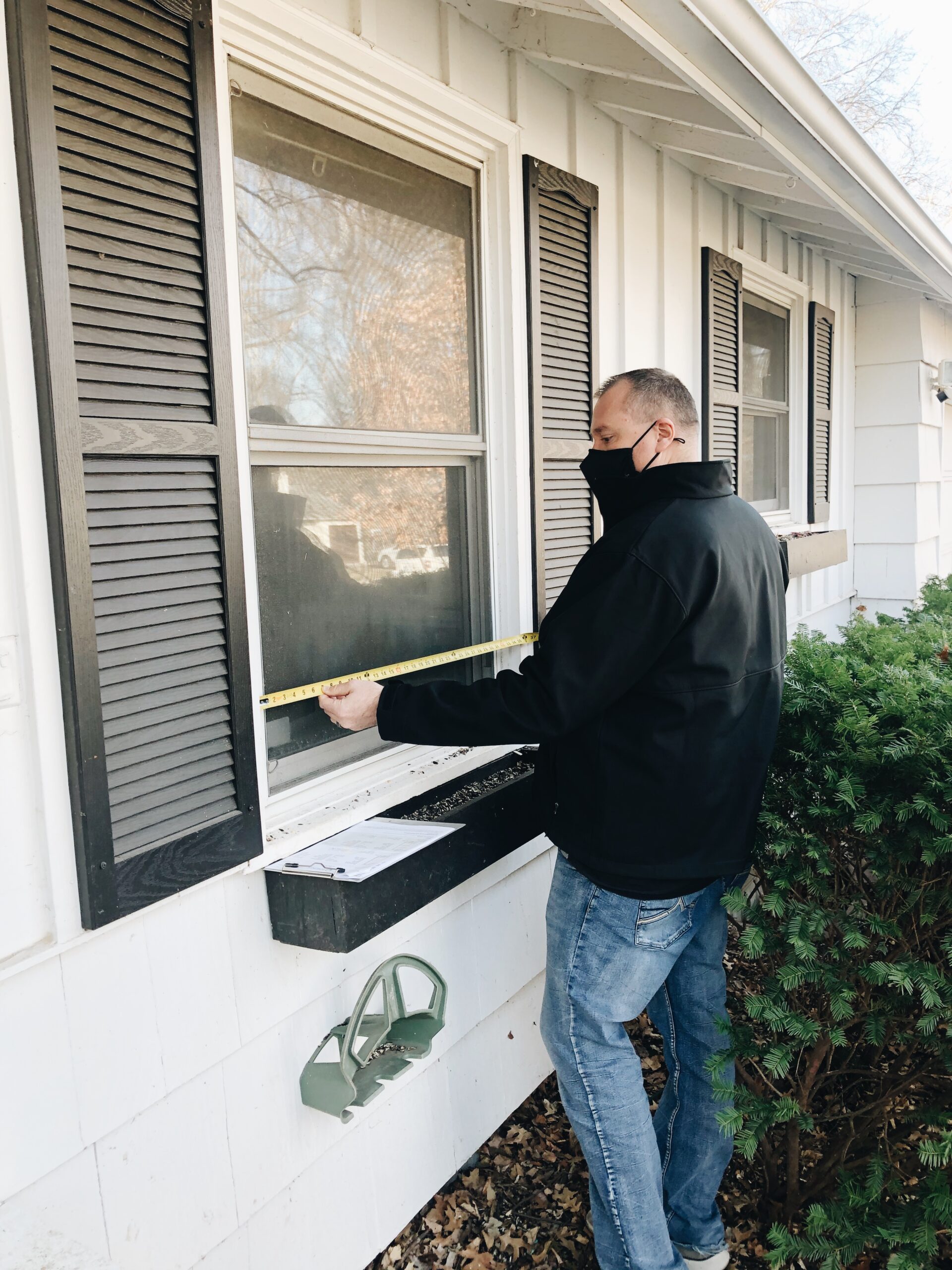 So first, they come over. You talk vision. You talk style. You talk about what you want from the windows. (for me it's aesthetic, energy efficiency, SOMETHING WITH A CRANK.) You then look at sample window materials, exterior colors, hardware vibes, vinyl vs wood, budget talk, and go from there!
And then they measure. Simple as that.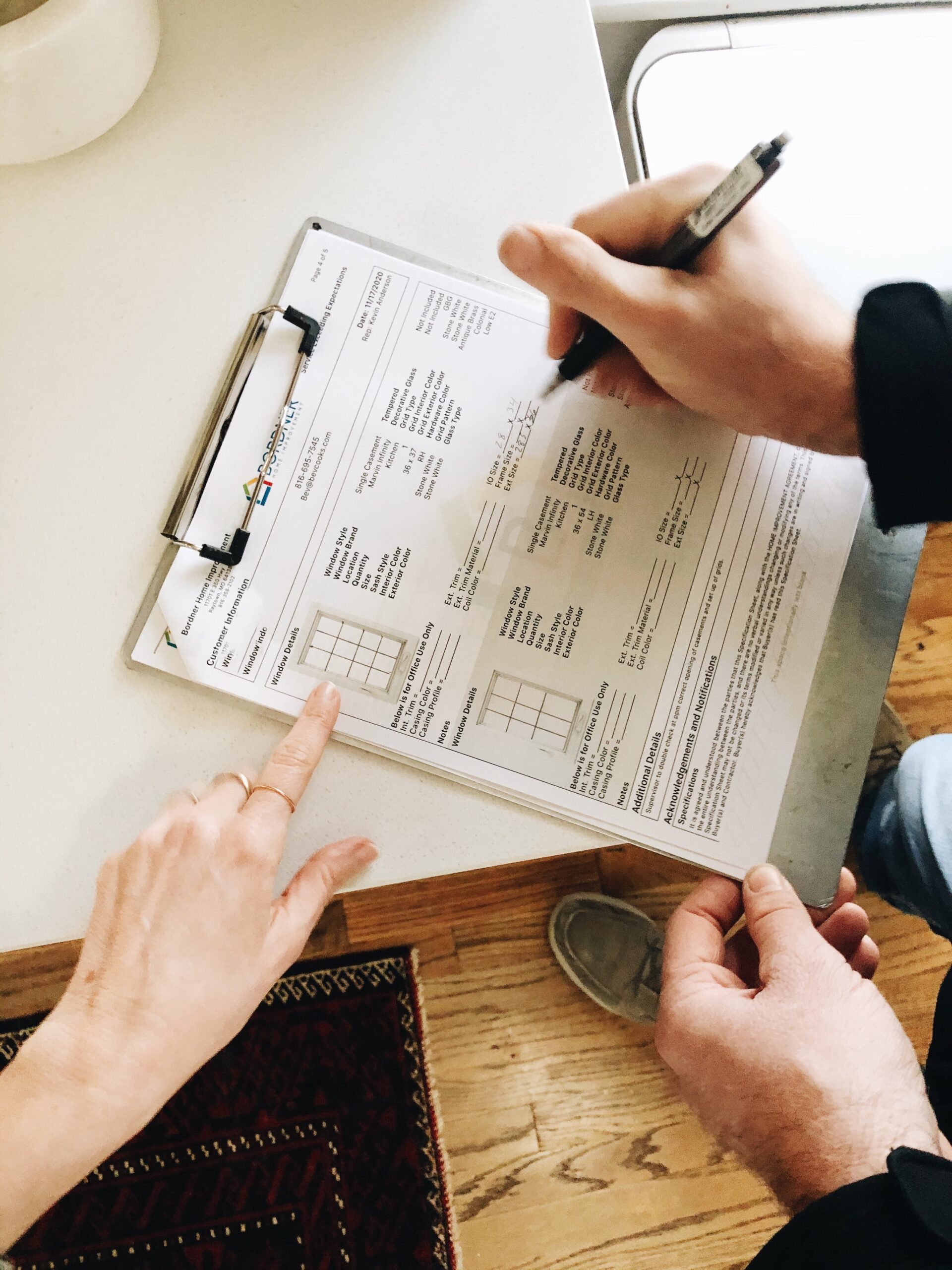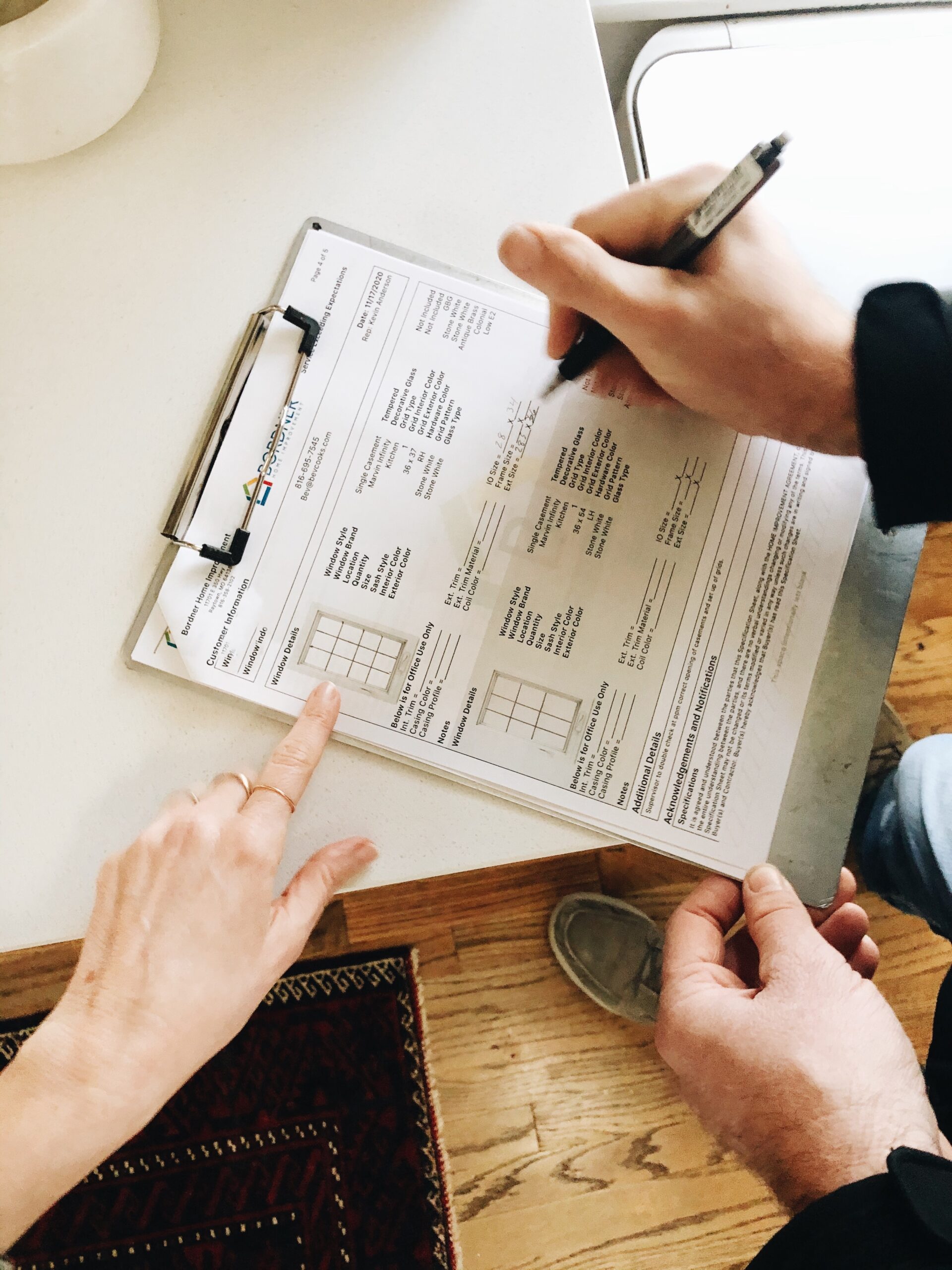 This is us going over the deets. We went with Marvin Infinity windows, with the stone white exterior, antique brass hardware, and the grid! We need to talk about the grid. Because there are options. I chose the colonial grid that's in the windows (said like Hansel from Zoolander). As in, between the glass panes. Amazing! Makes cleaning a cinch and hi, takes the price way down. And honestly, you can't even ding dang tell unless your nose is up on the glass. Which obviously I tested.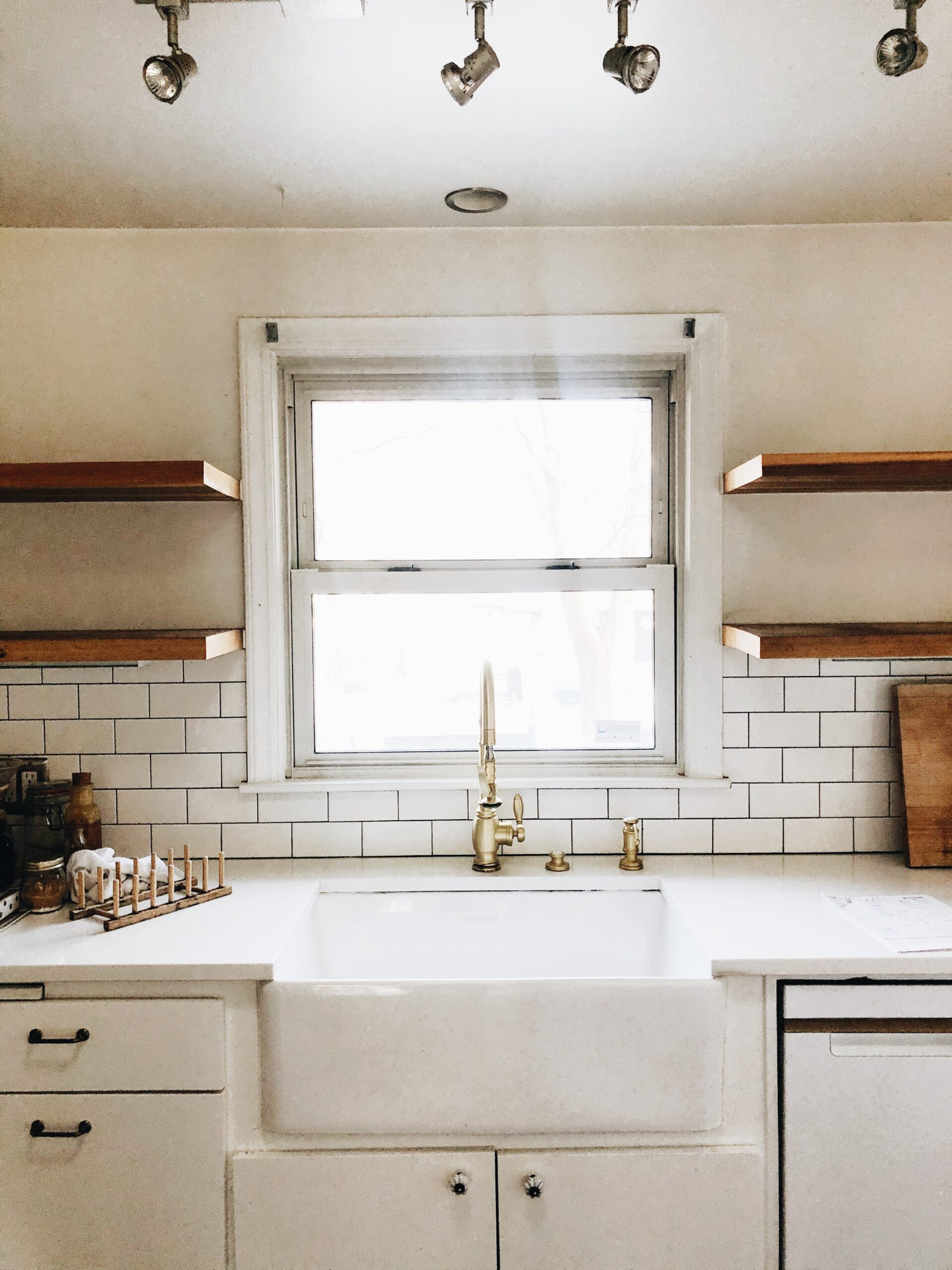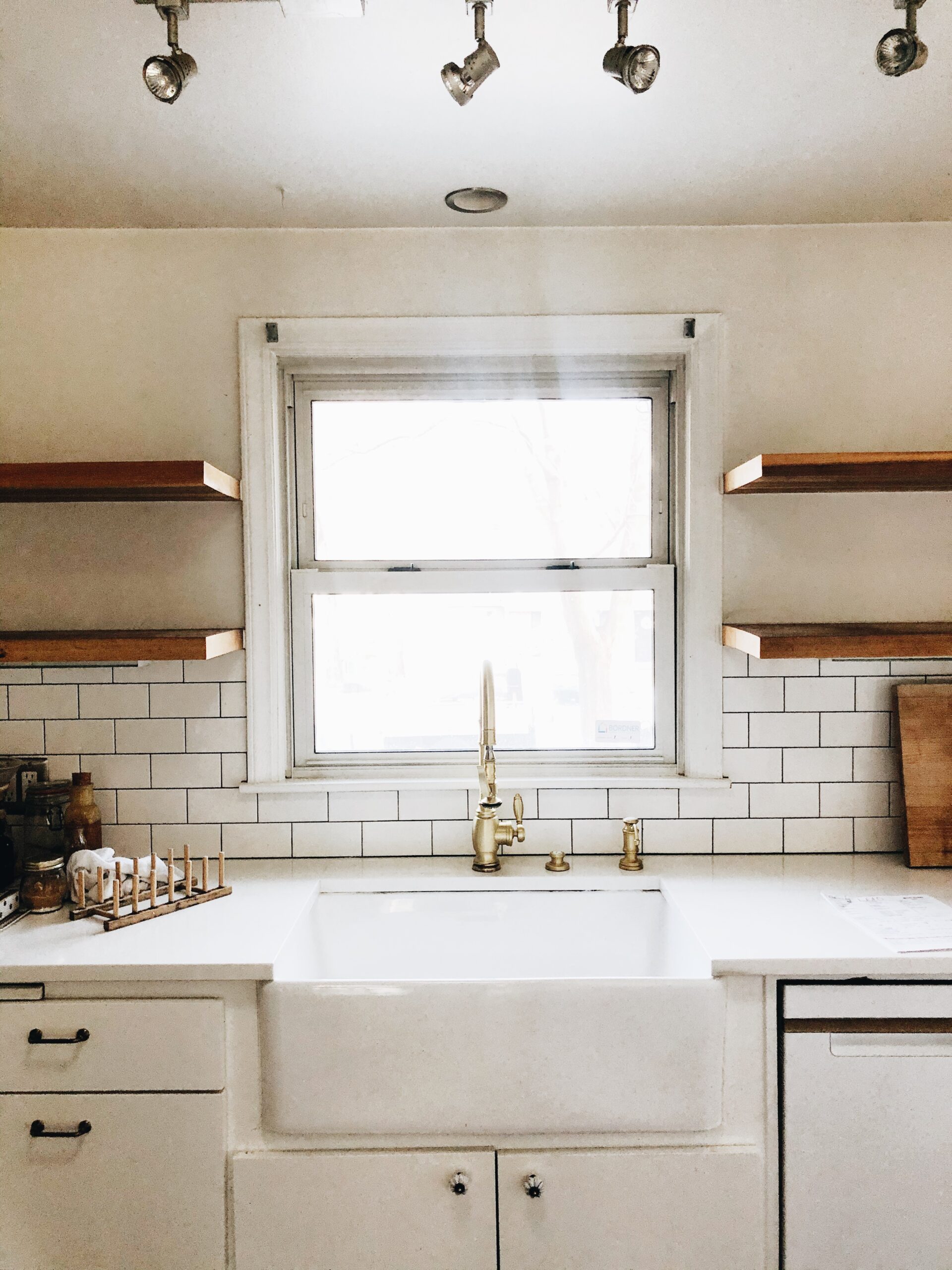 This is what the old space looked like before they came and conquered. Which I already showed you, yes, but I felt like showing you again.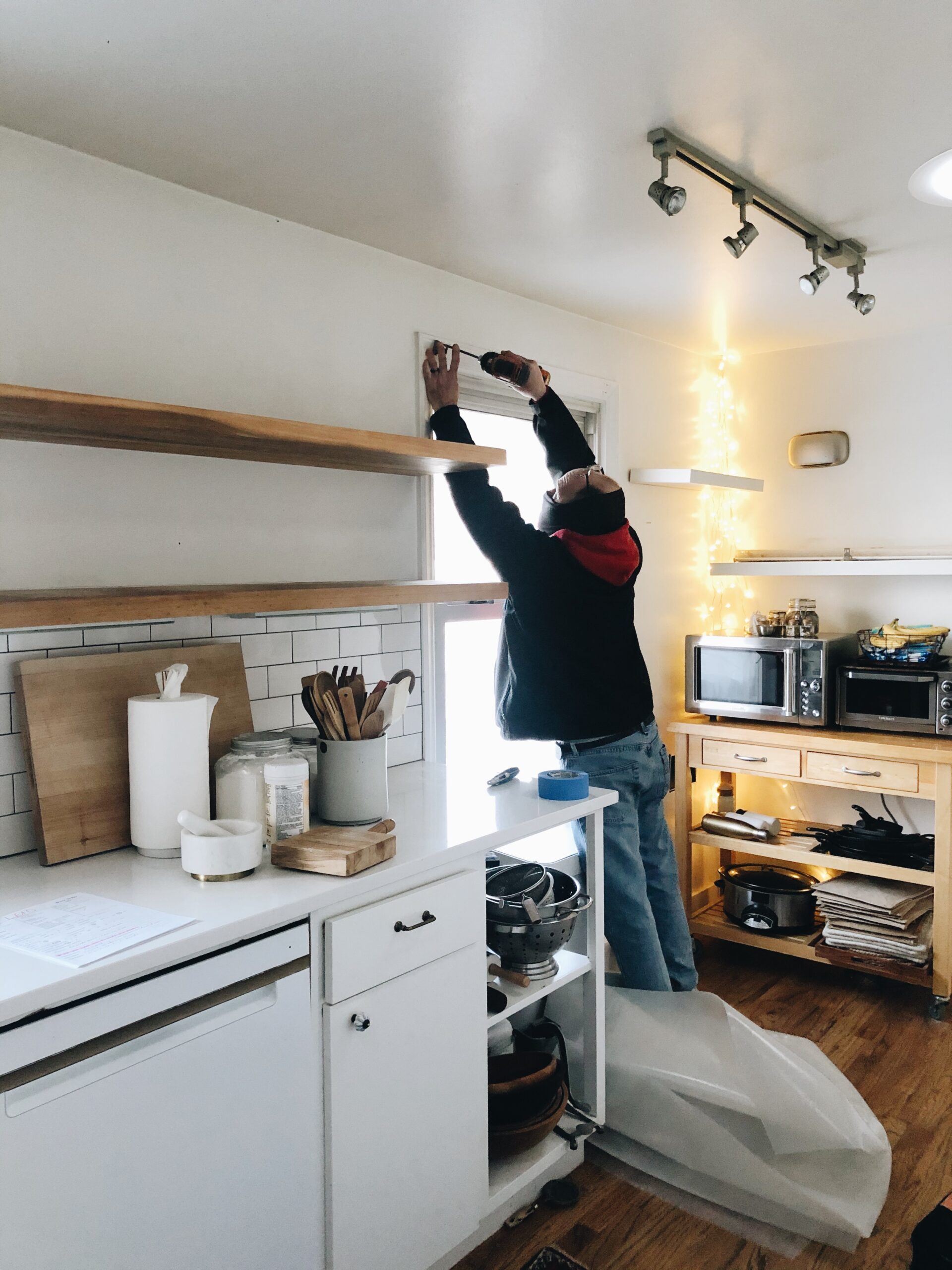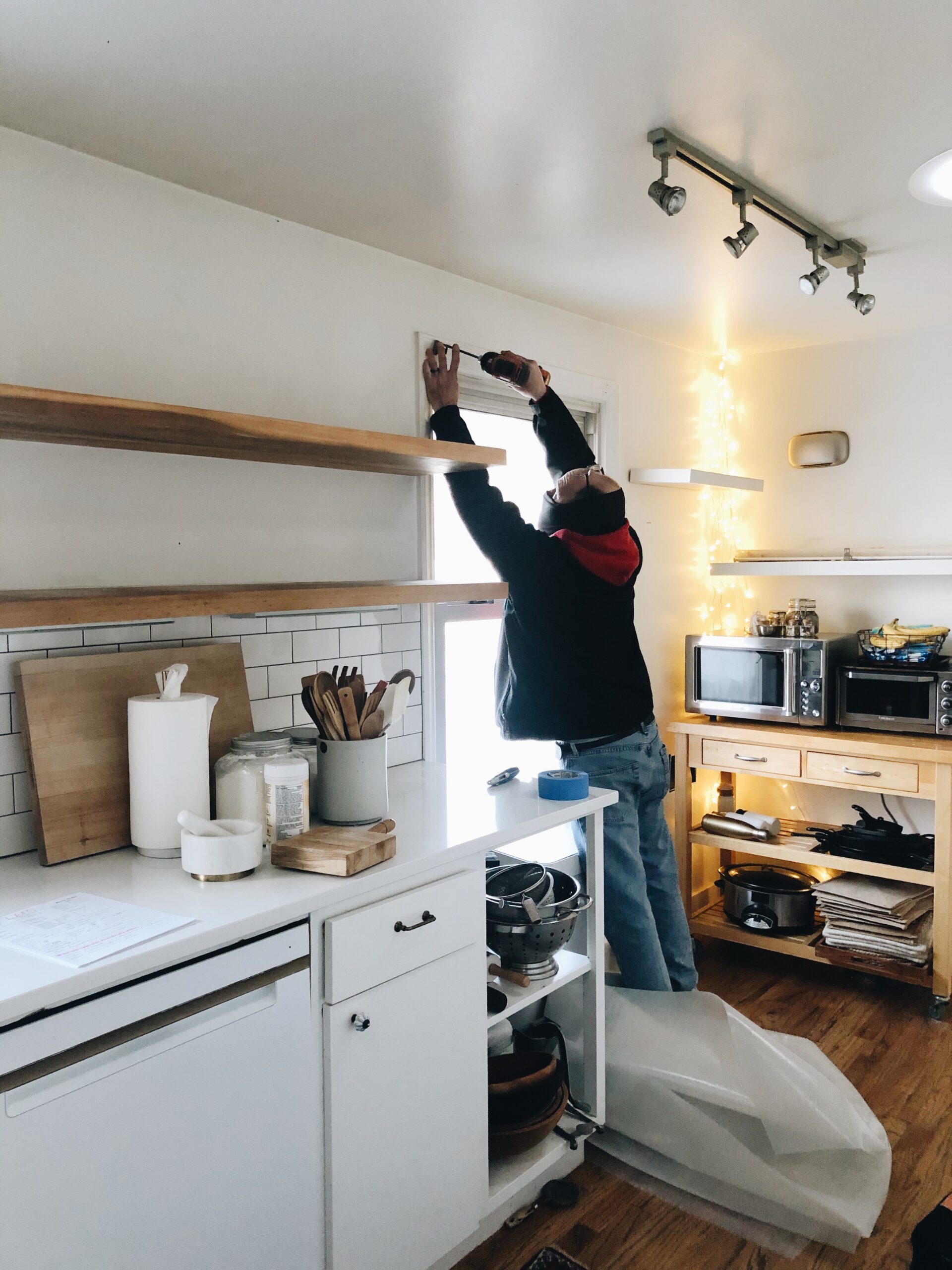 They'll come in, tape everything up, tarp everything down, and jump in.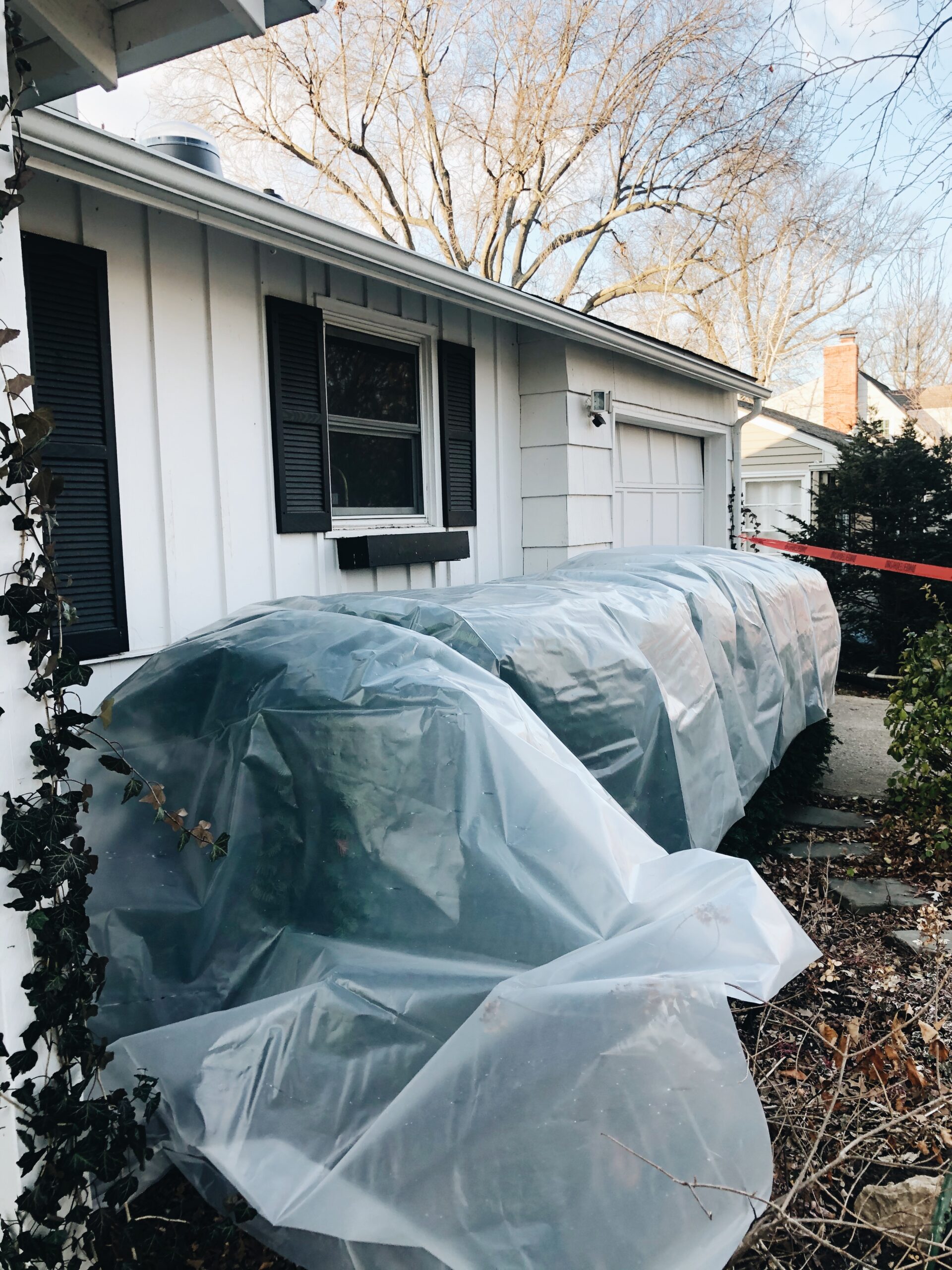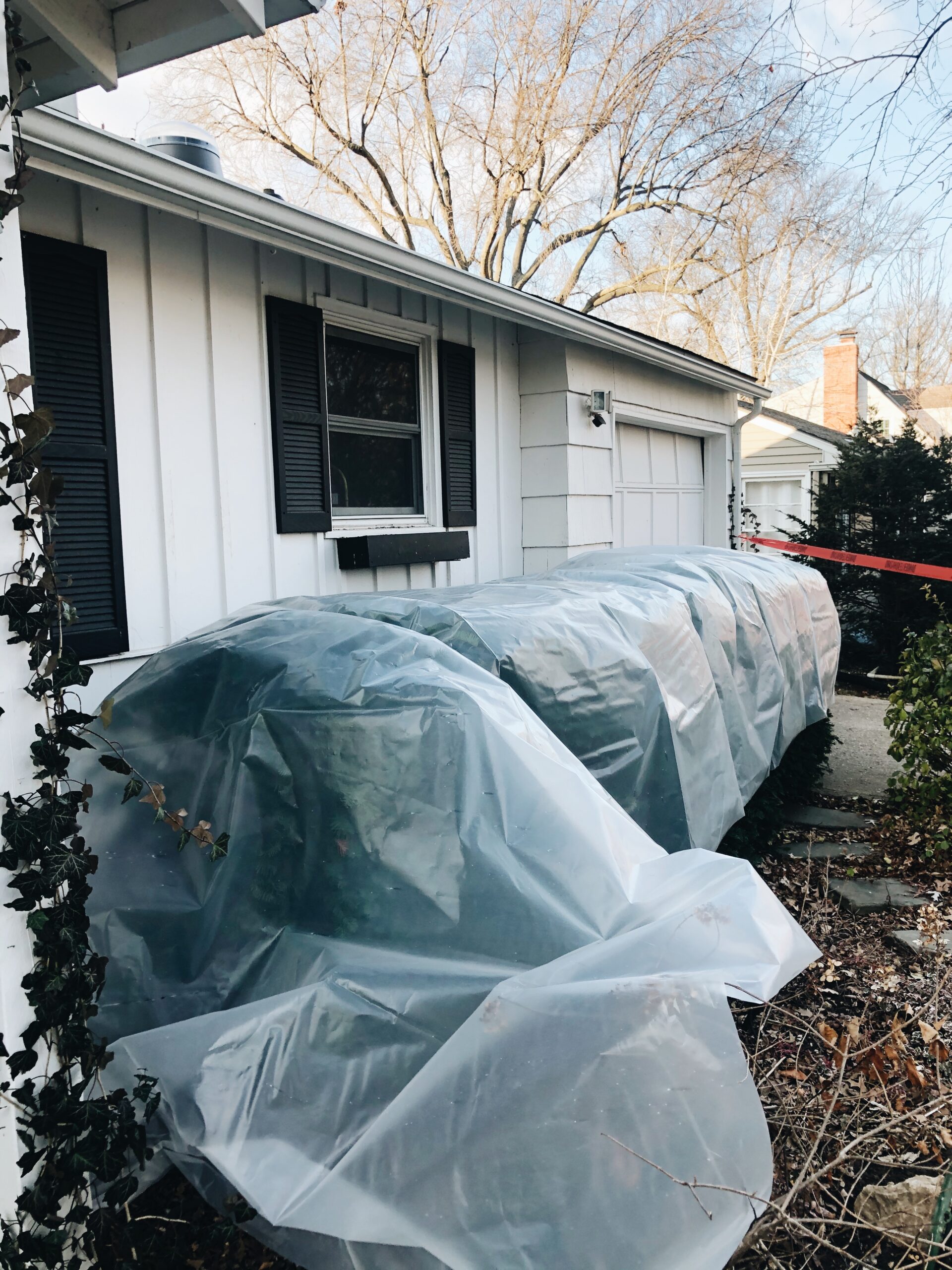 It's so Dexter right now.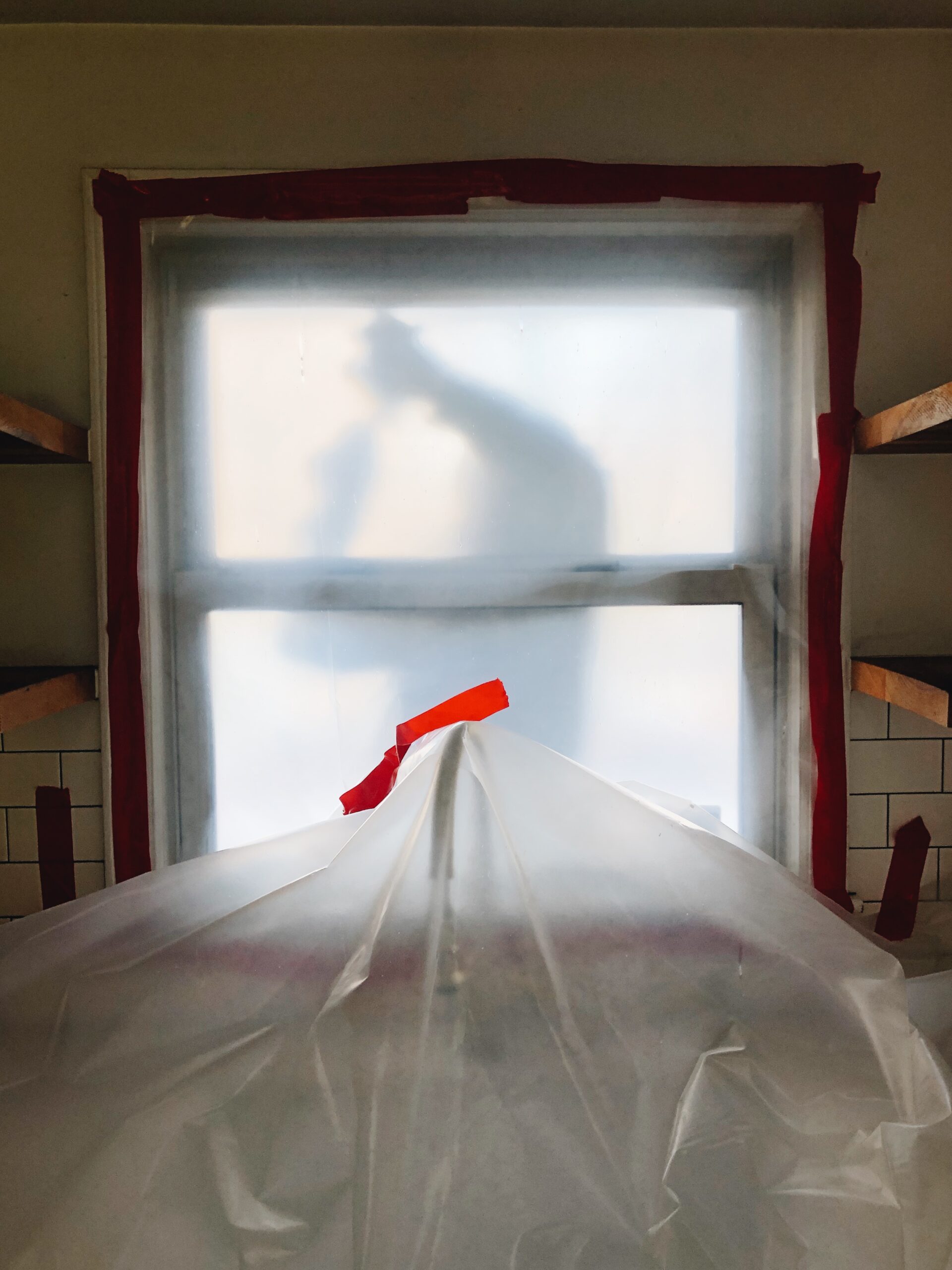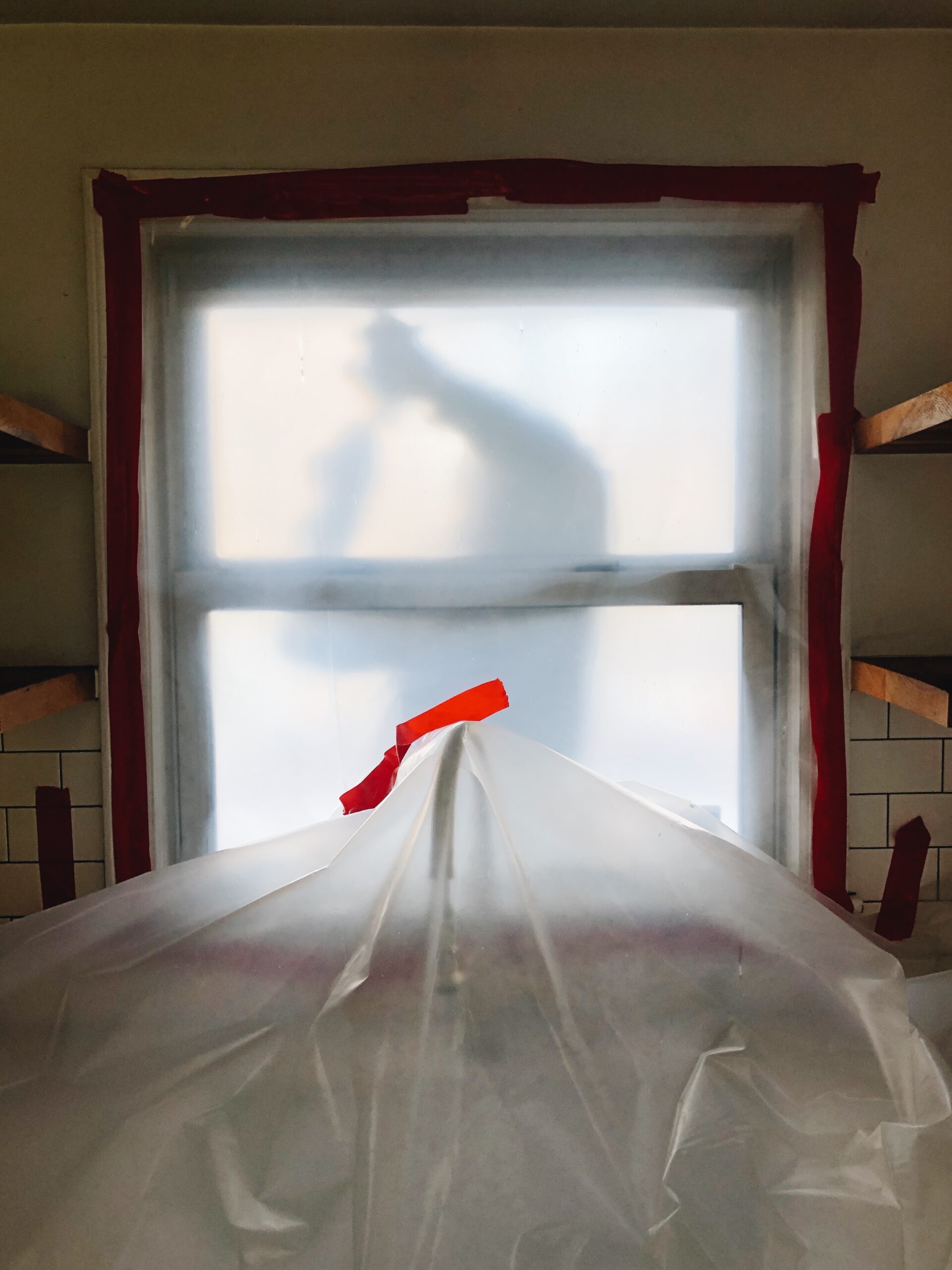 I thought it was going to be frigid during the actual installation, but they tape each side separately, so there's no air coming in at all. Isn't that so thoughtful of them? I thought so, too.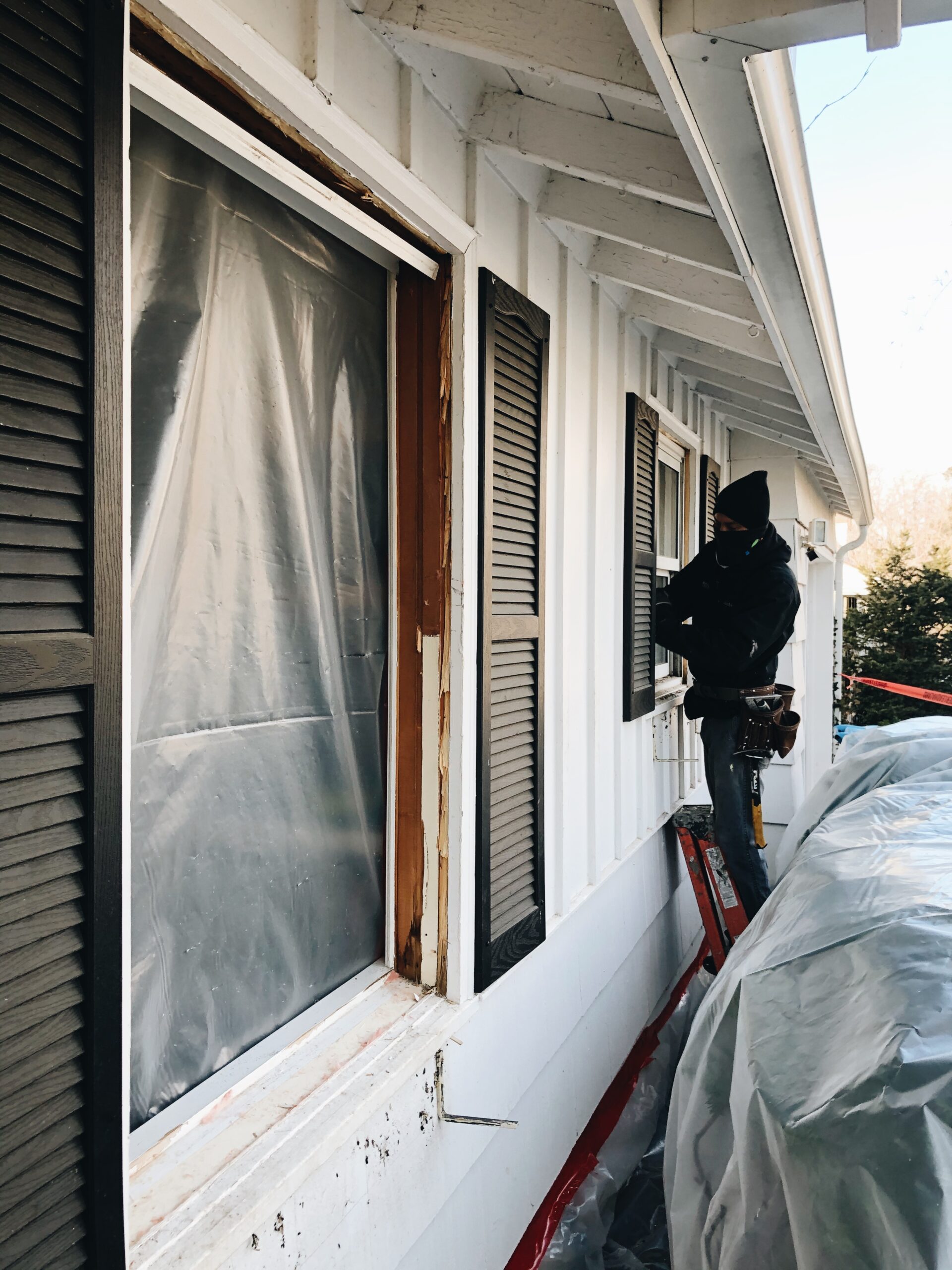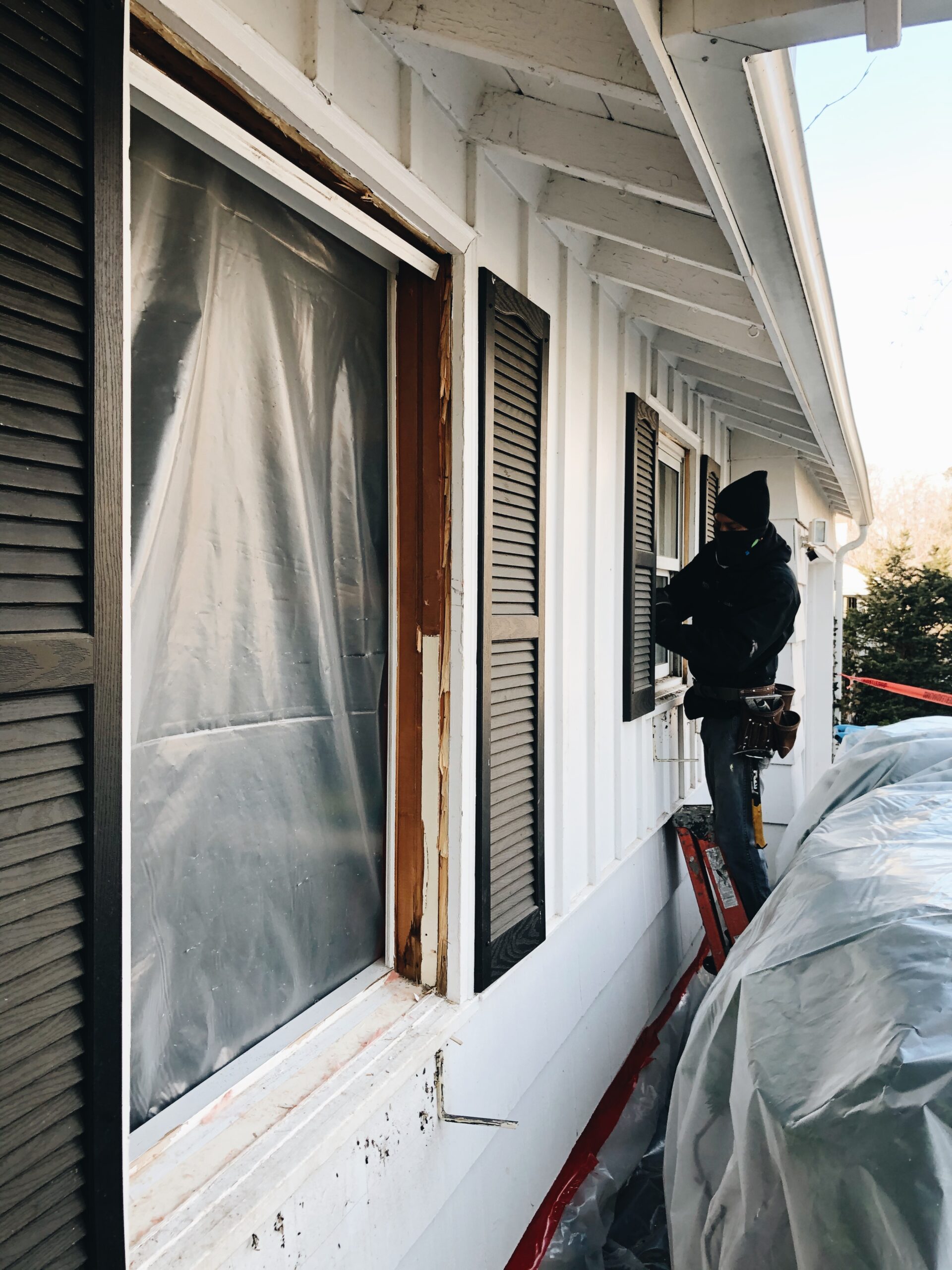 Just thought you might want to see the outside. Guess how long this took in all? Just like, three hours! I'd planned for much more time, and was pleasantly surprised that it was swift, communicative, thorough and tidy.
And Dextery.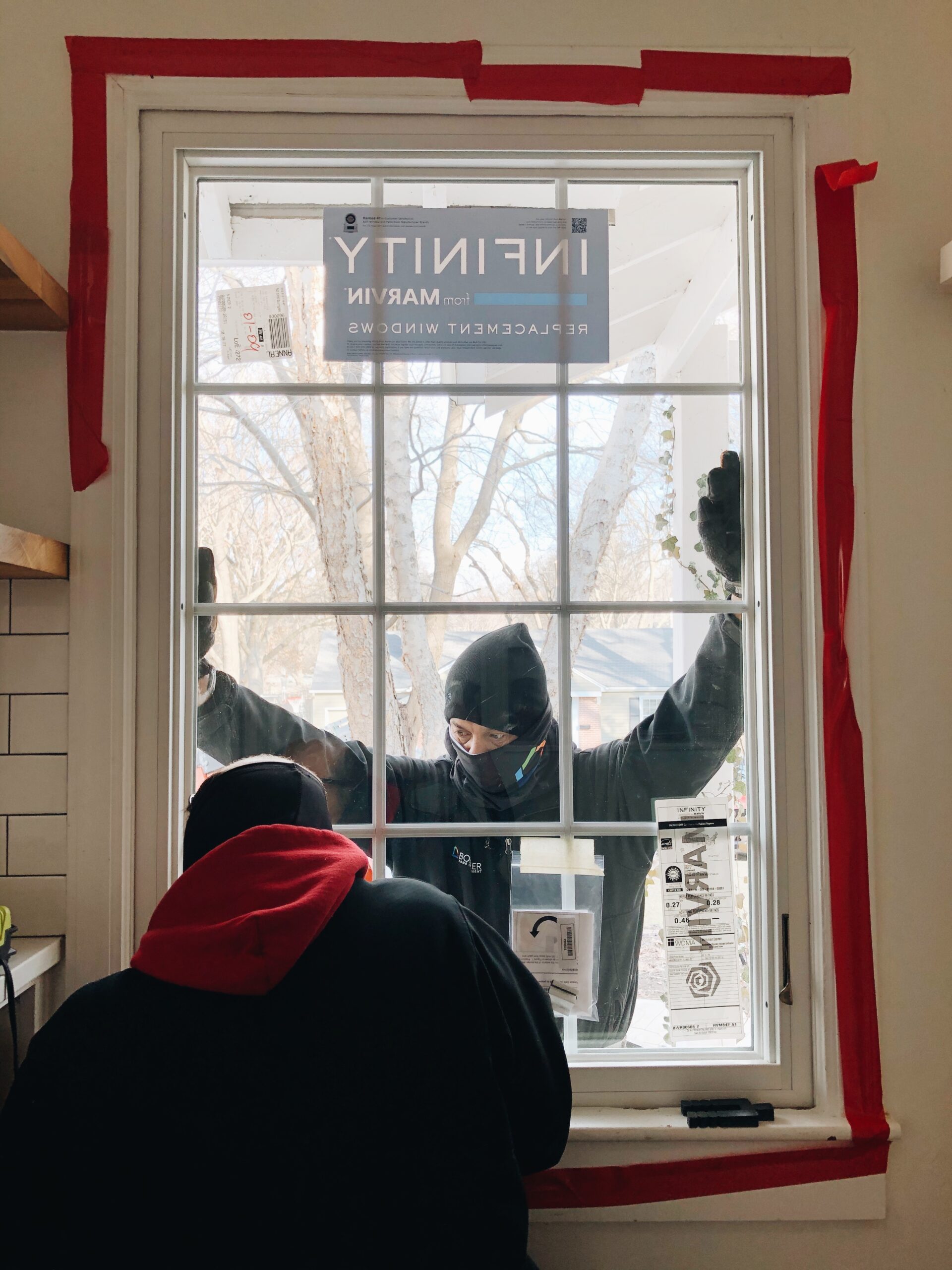 Heeeeeey-oh, look at that new beaut! I screamed when I saw it. It didn't make the crew jump at all. It just get so excited about things like this. Look at that window! THERE IS NO FOG.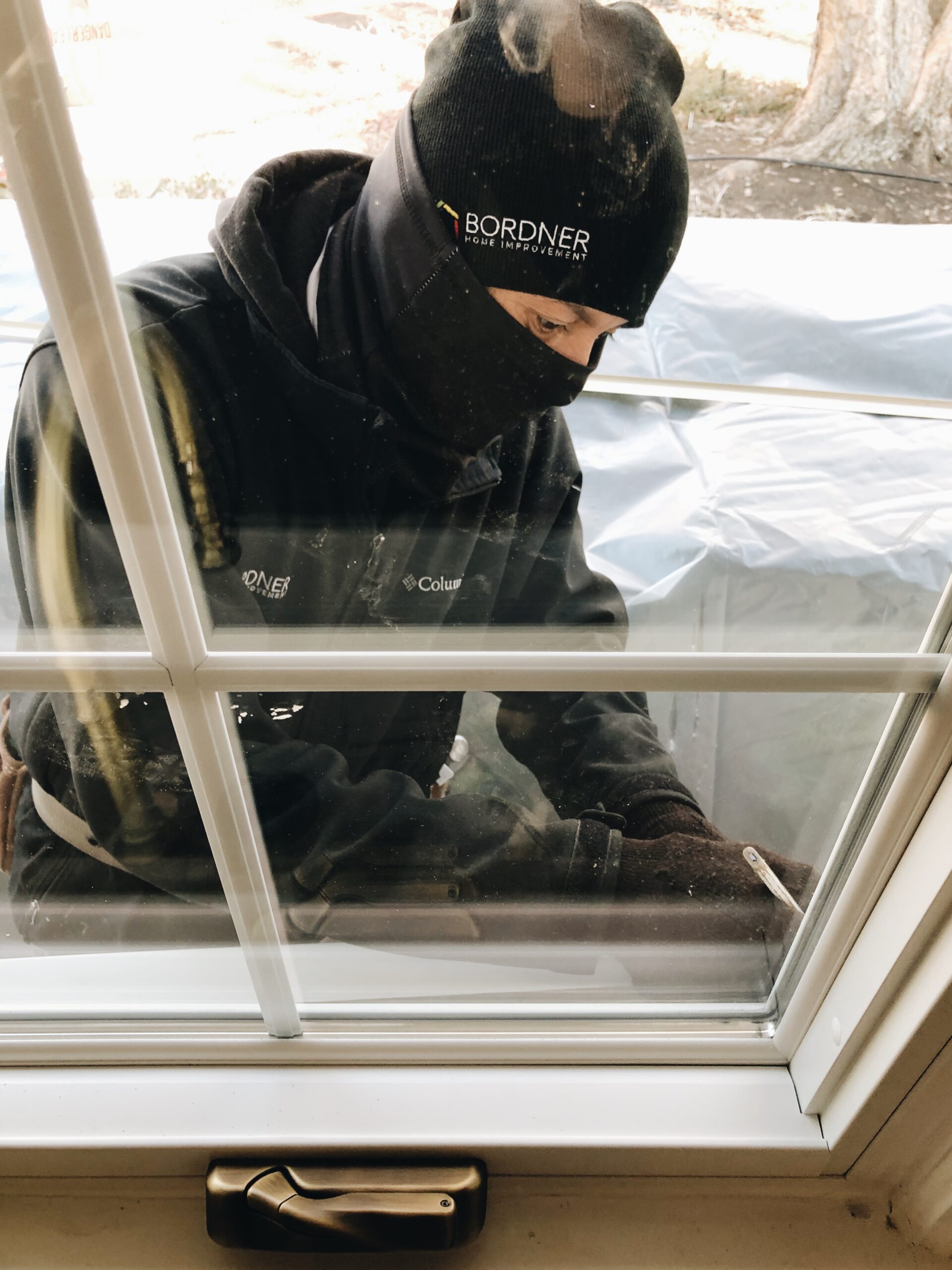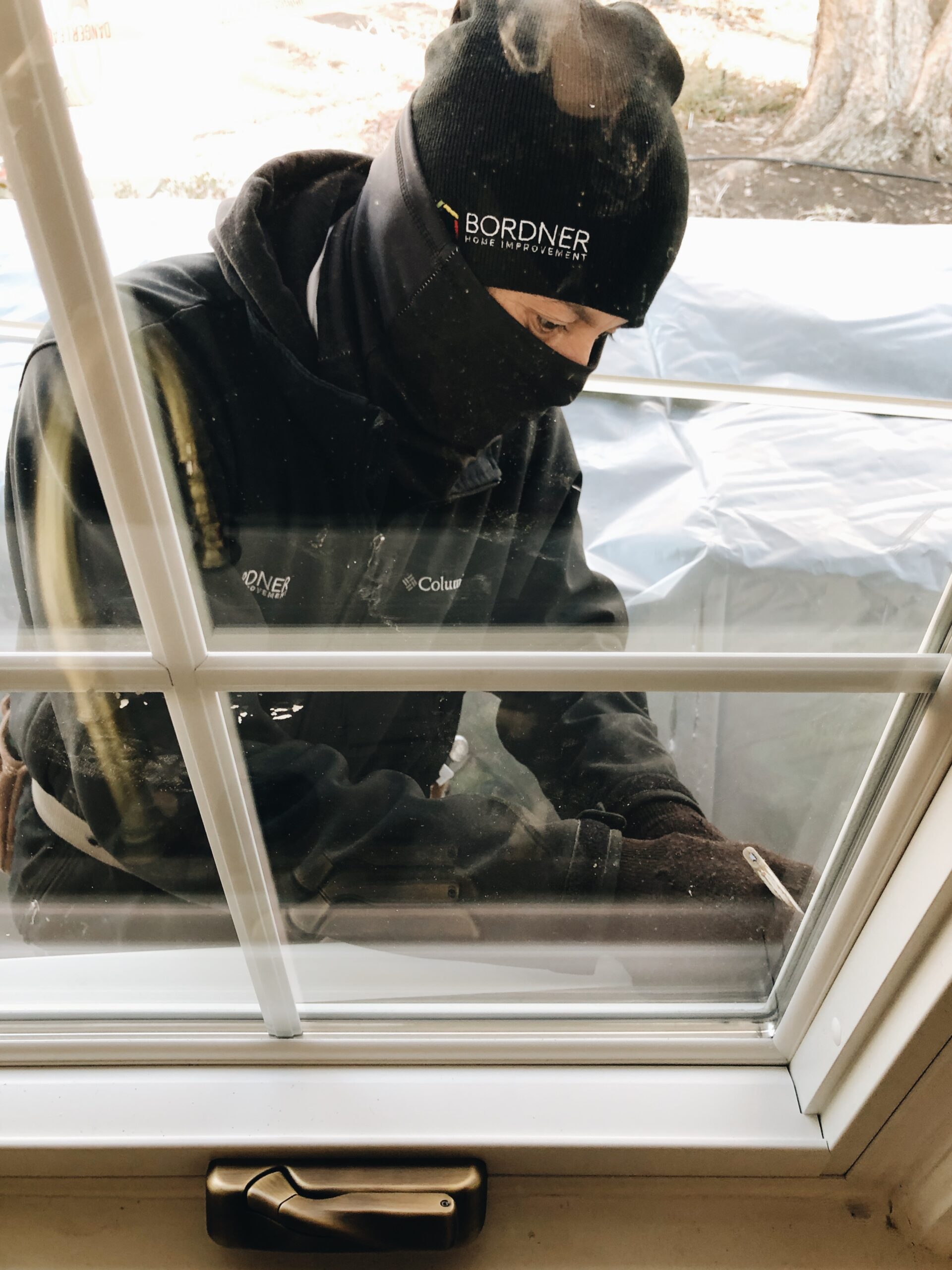 After they get them in place and do the instally things that I can't remember the names of, they caulk and seal and do more instally thing that I can't remember the names of. Know what I mean, Vern?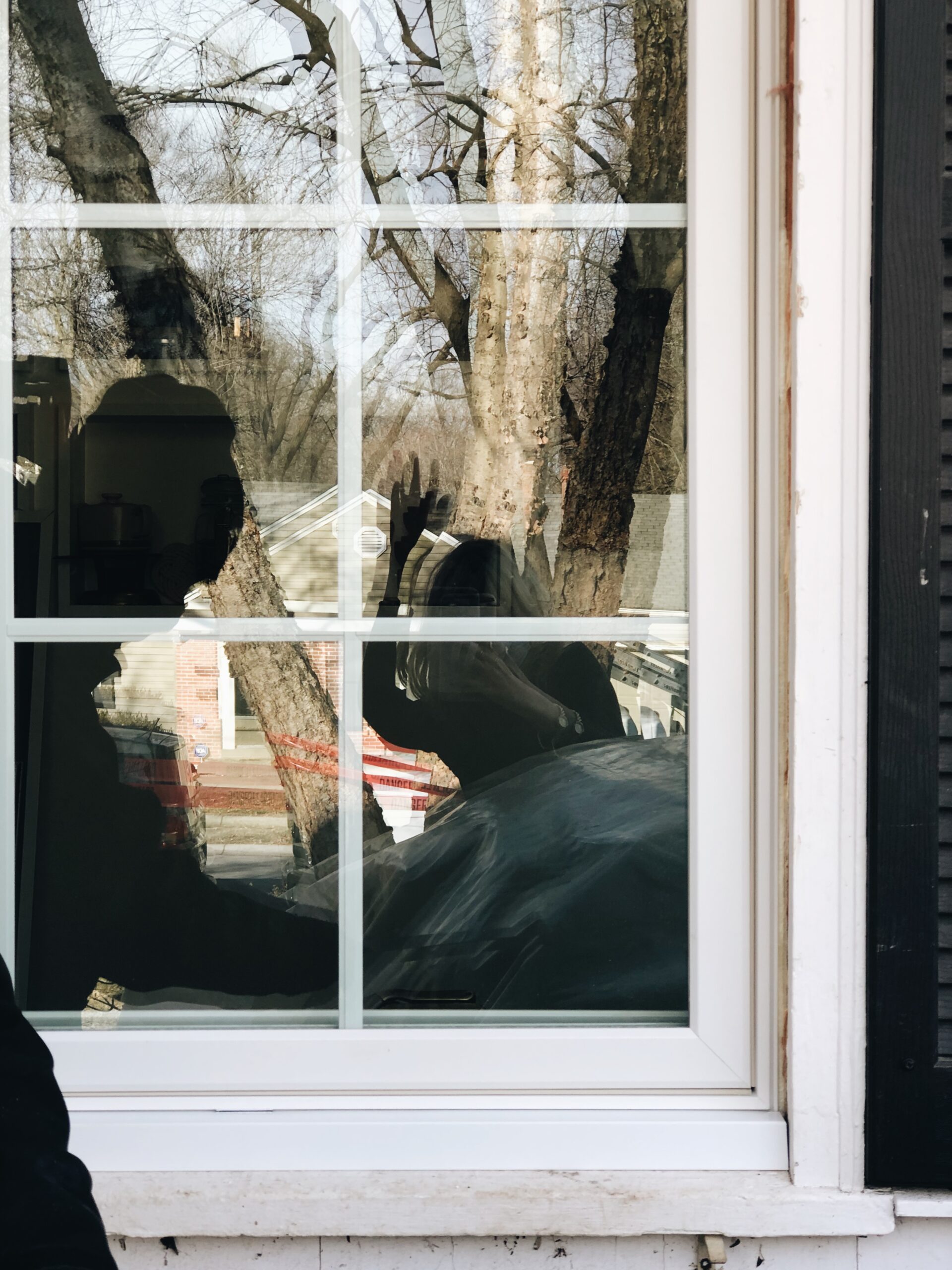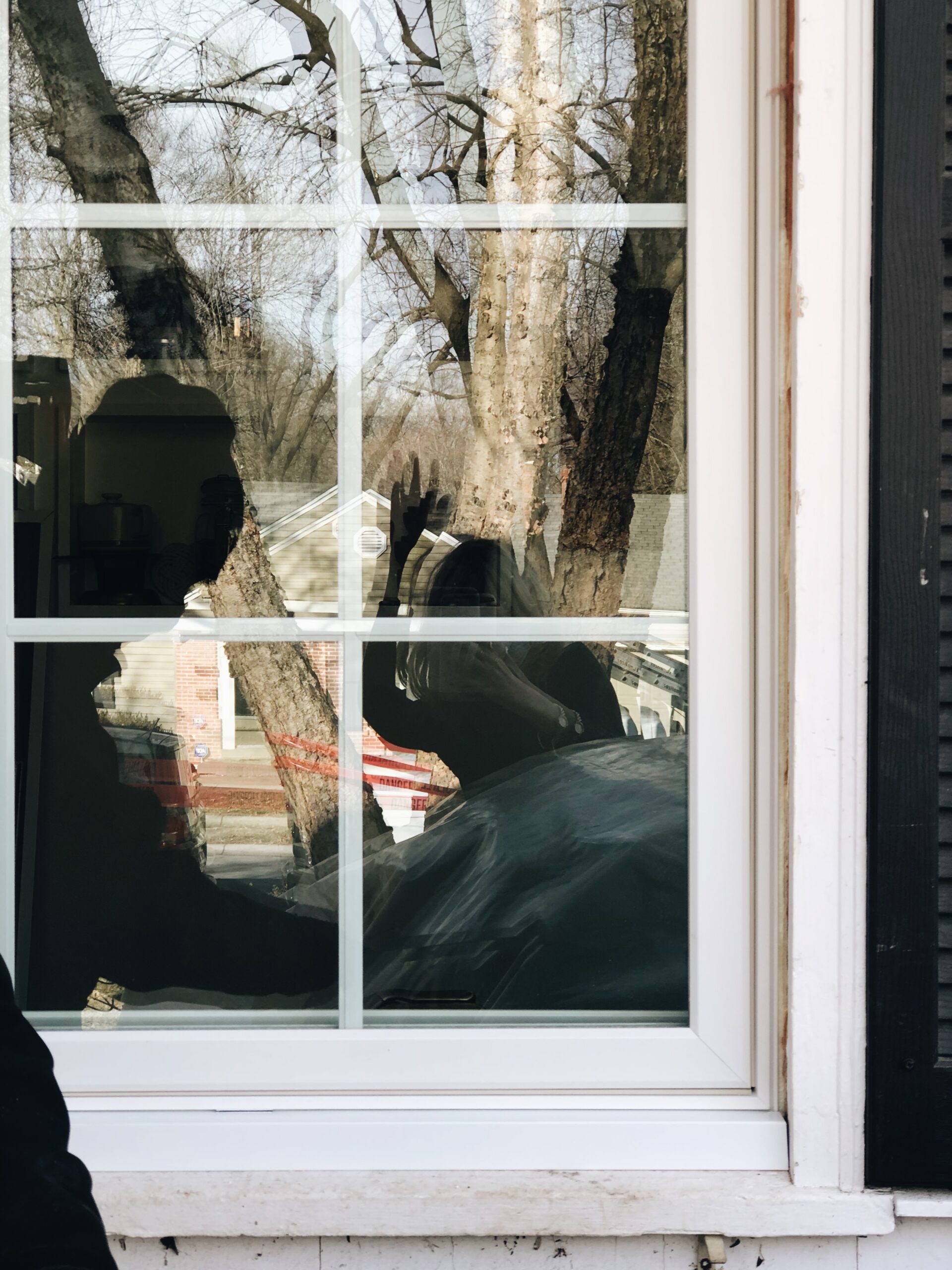 I like the outside framework, too. Nothing bulky or clunky. It's clean, thin, and makes me desperately need to power waRsh my house come spring.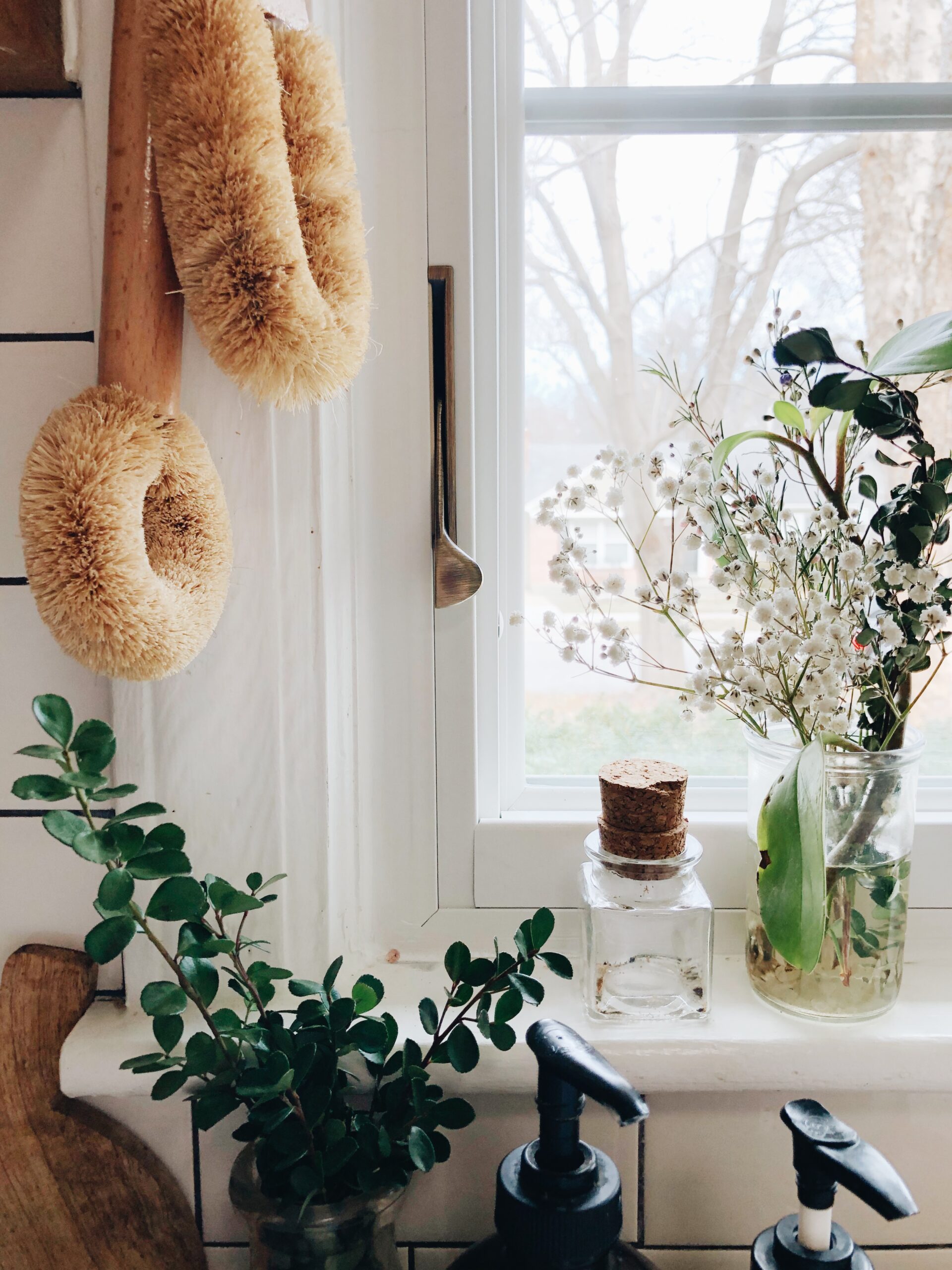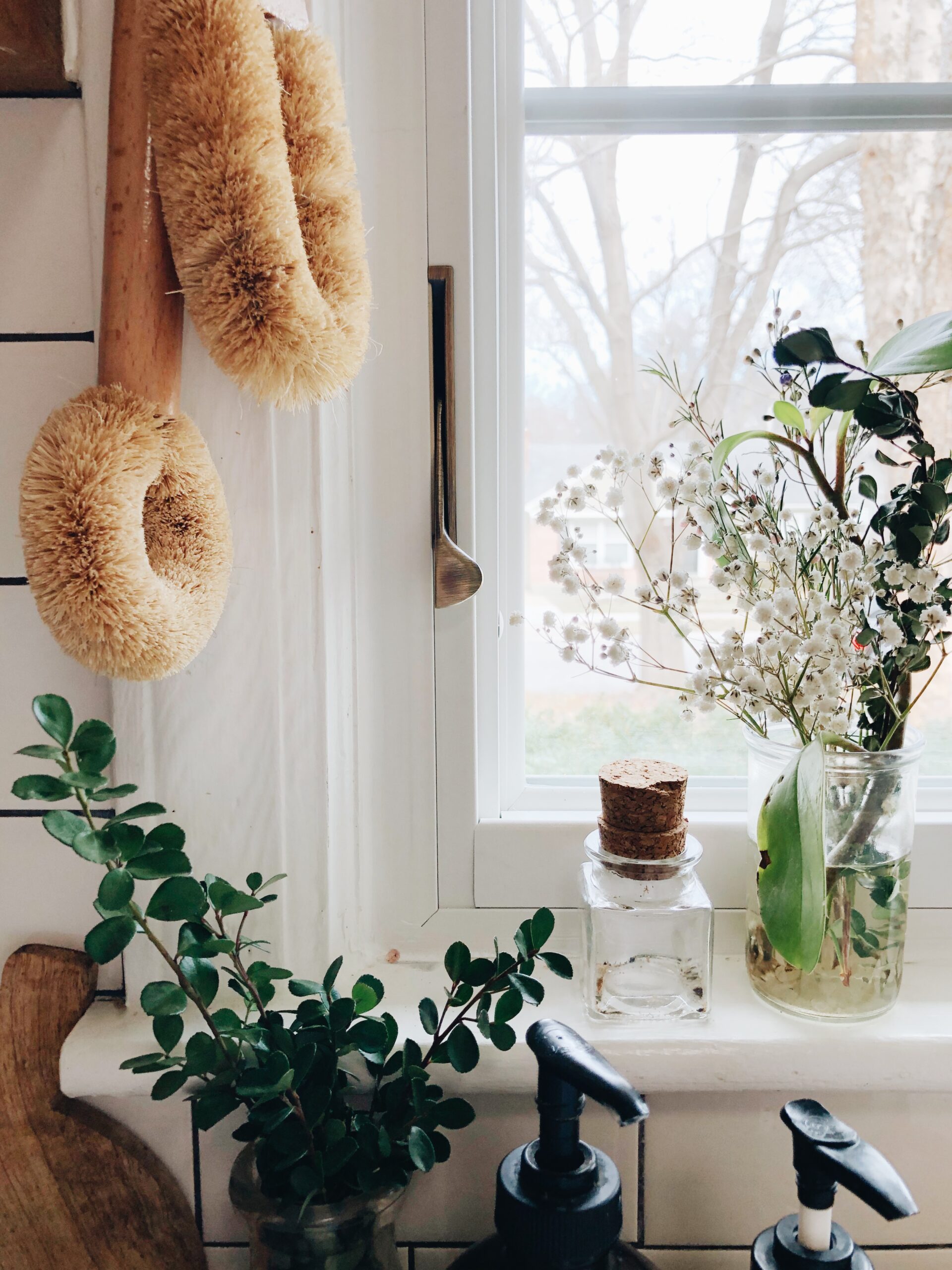 Let's look at the details! Like I mentioned, we went with the antique hardware, but you can go white, chrome, a very shiny gold, black even! Lots of options there.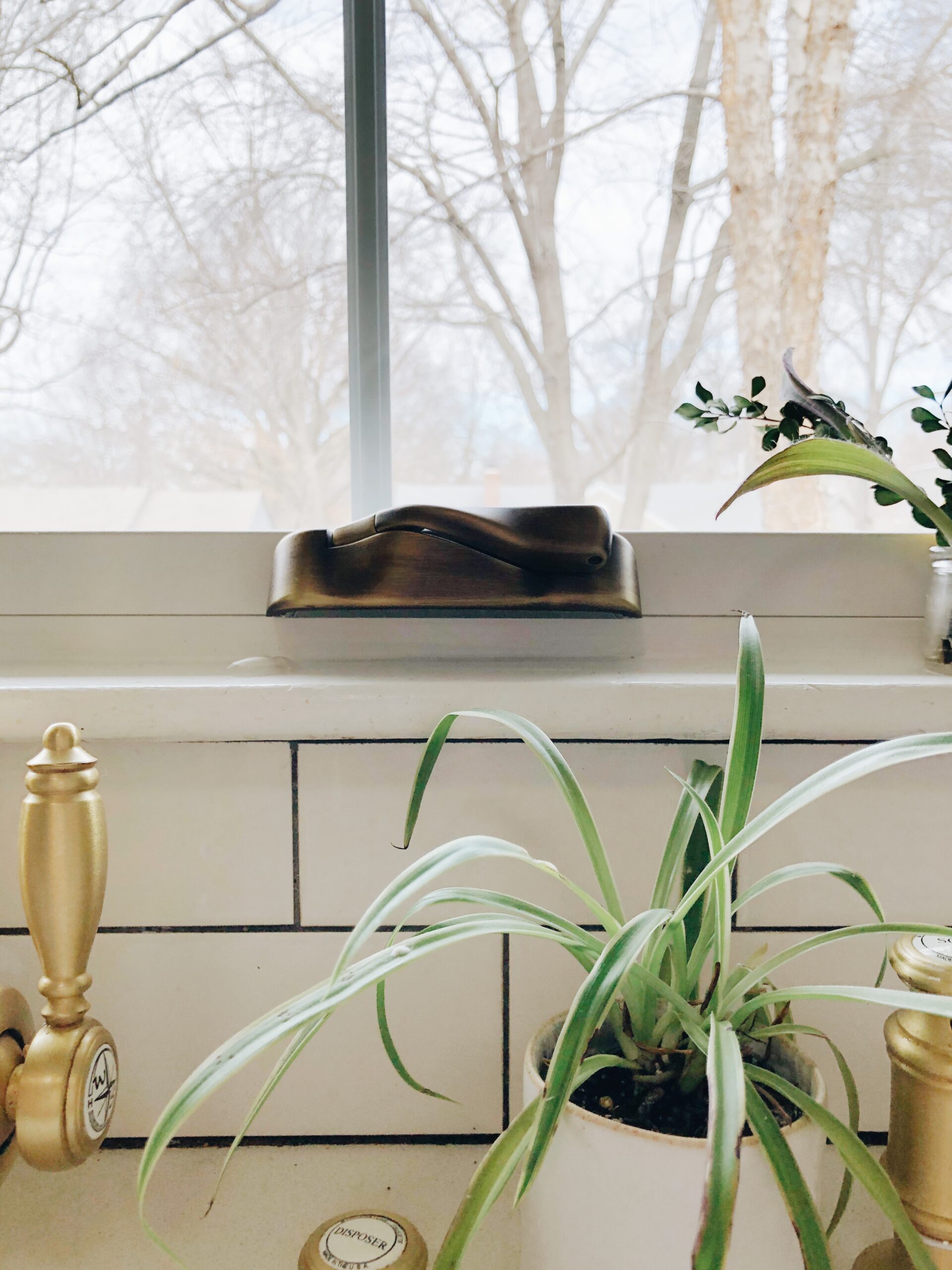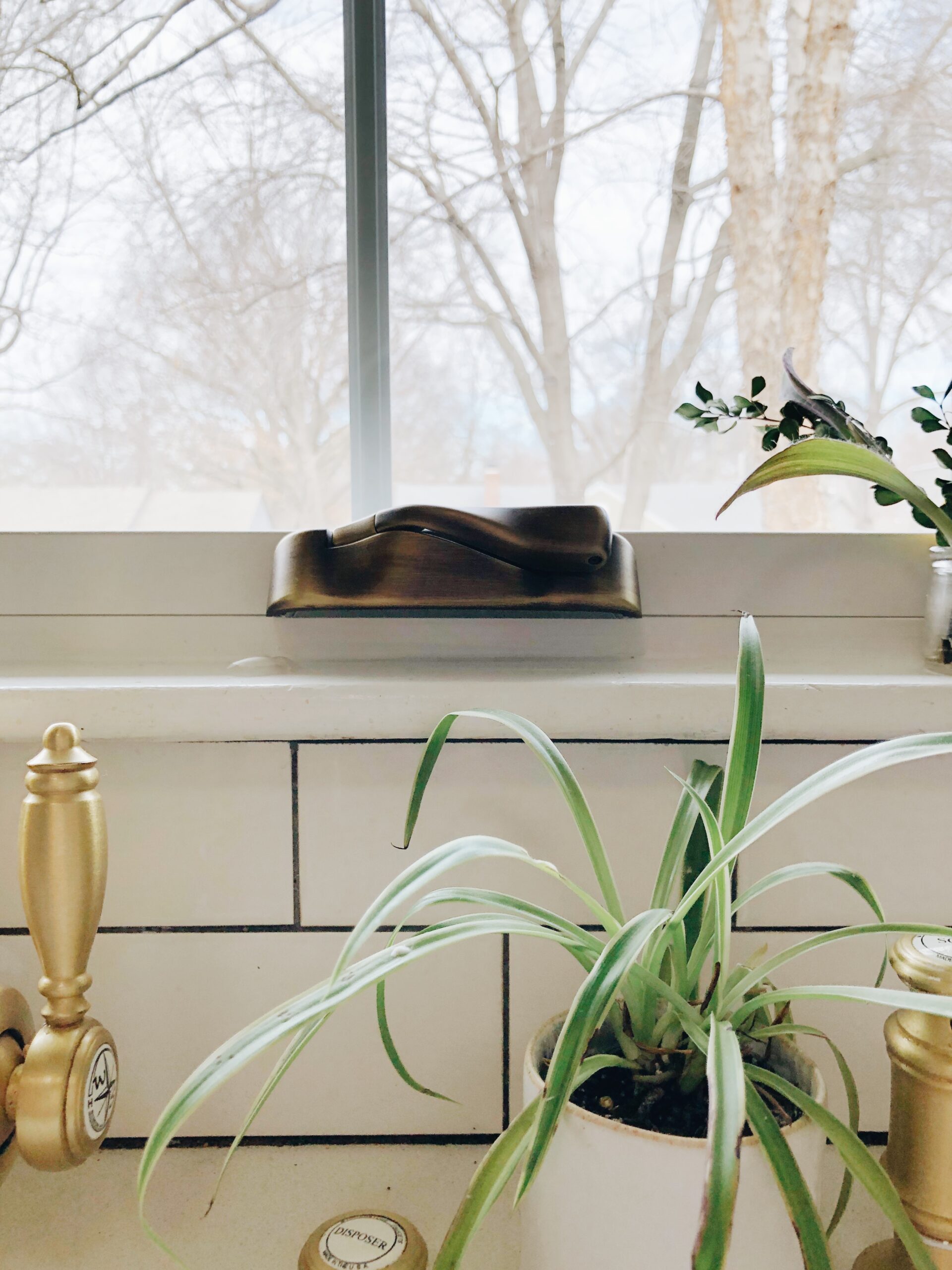 There's mah crank. It's SO SMOOTH when you open them. I was honestly shocked at how buttery it feels so simply open a dern window.
However I feel like it will be 623 years before this polar b-hole vortex leaves and lets me open them.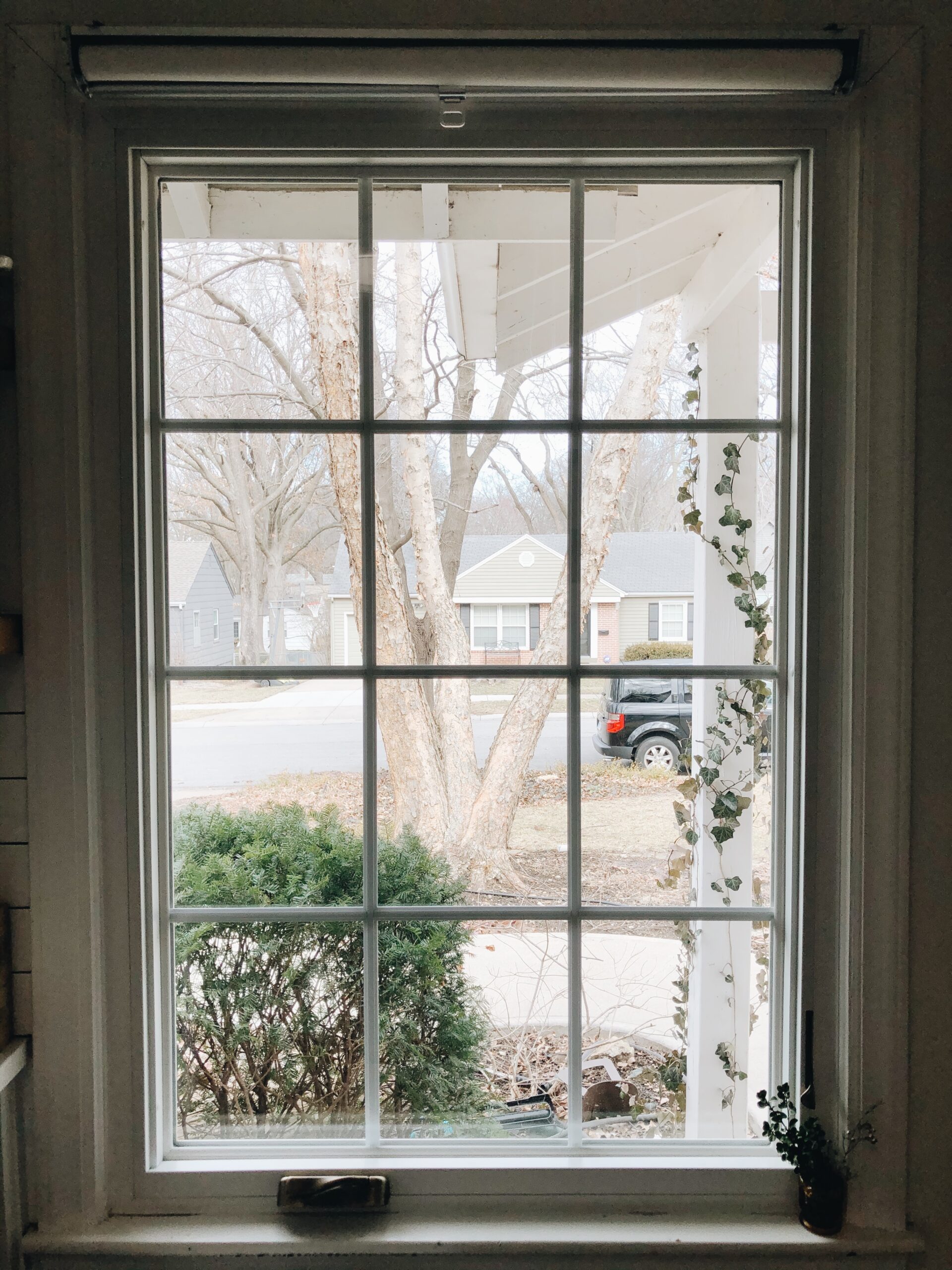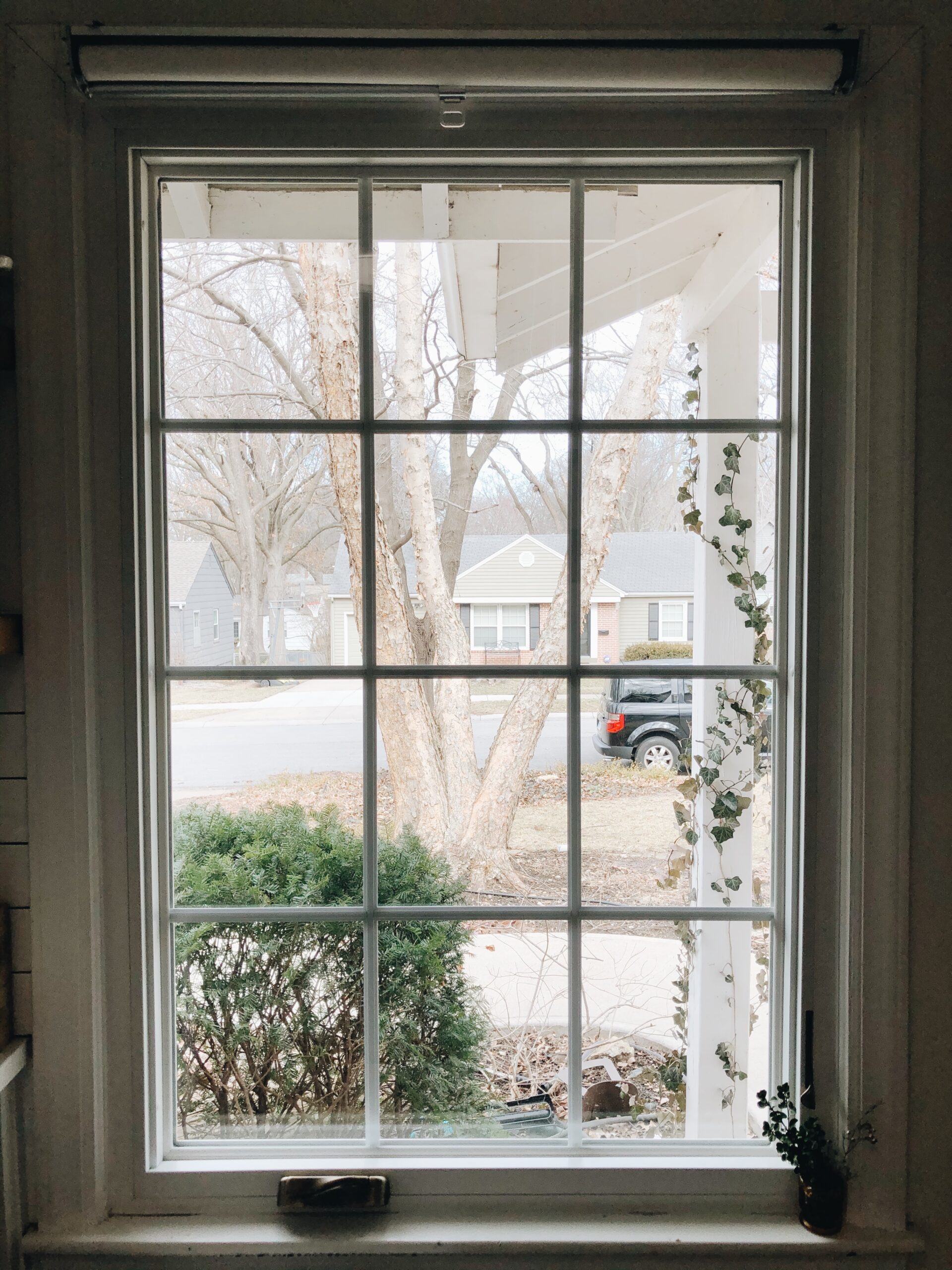 The tall one! And obviously you can pick which way the windows open. I like the idea of this opening up toward our front door. That way the UPS man can actually hear my screams when he startles me daily.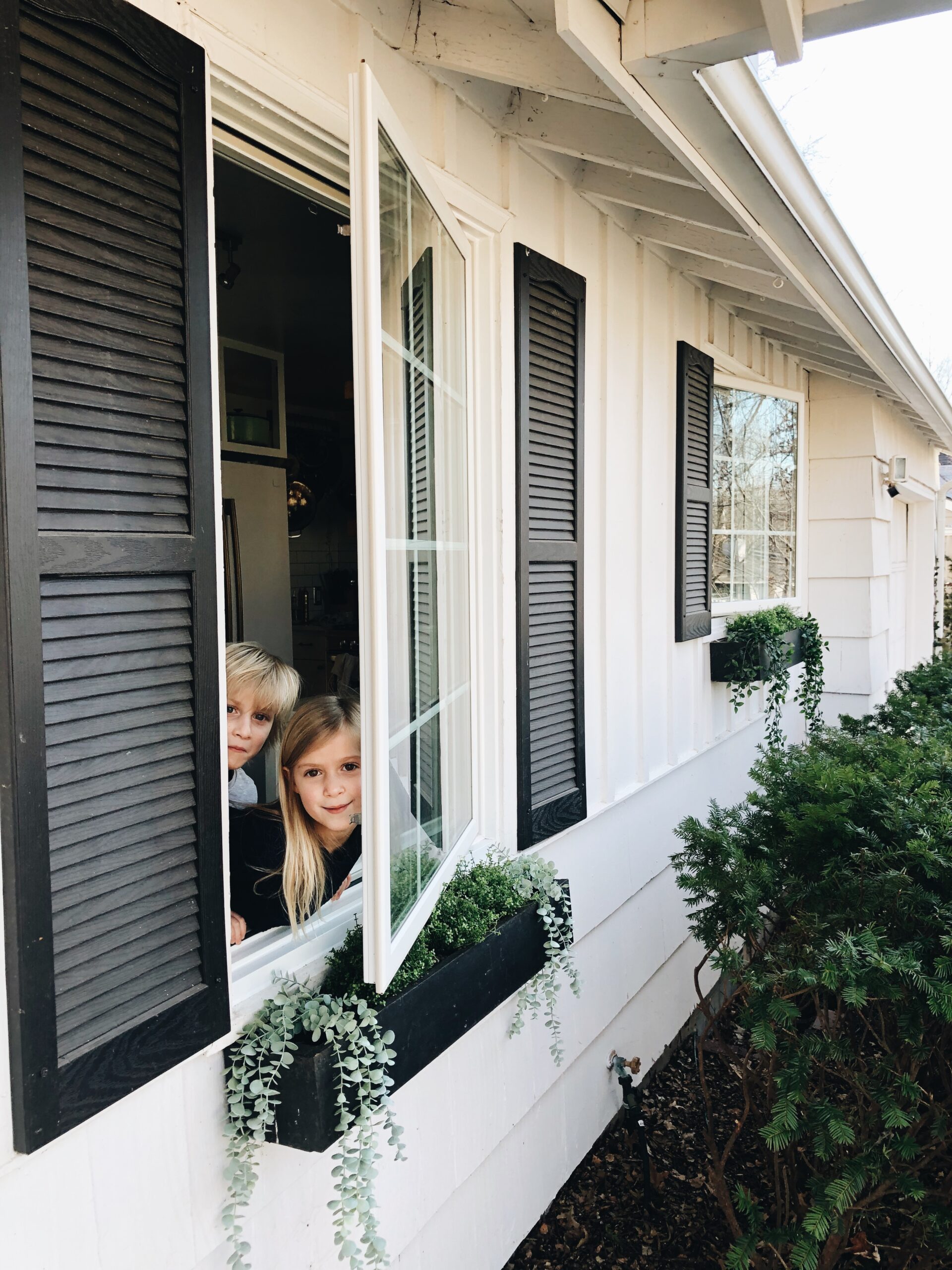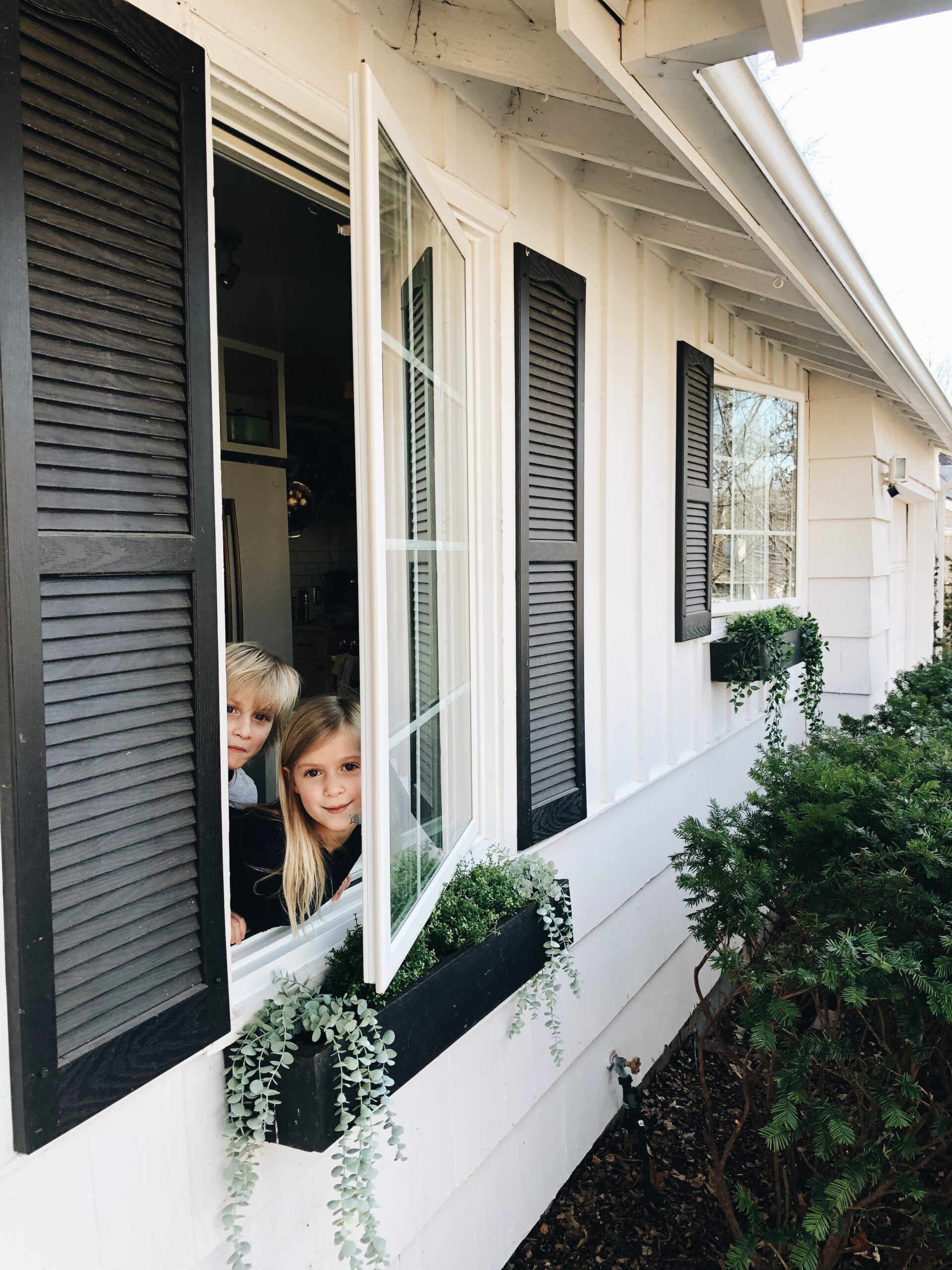 Girl you know those plants are fake. I needed something to fill these window boxes (aka my psyche) so that we could at least imagine something cute and springy and warmer and cozy. But look at those windows!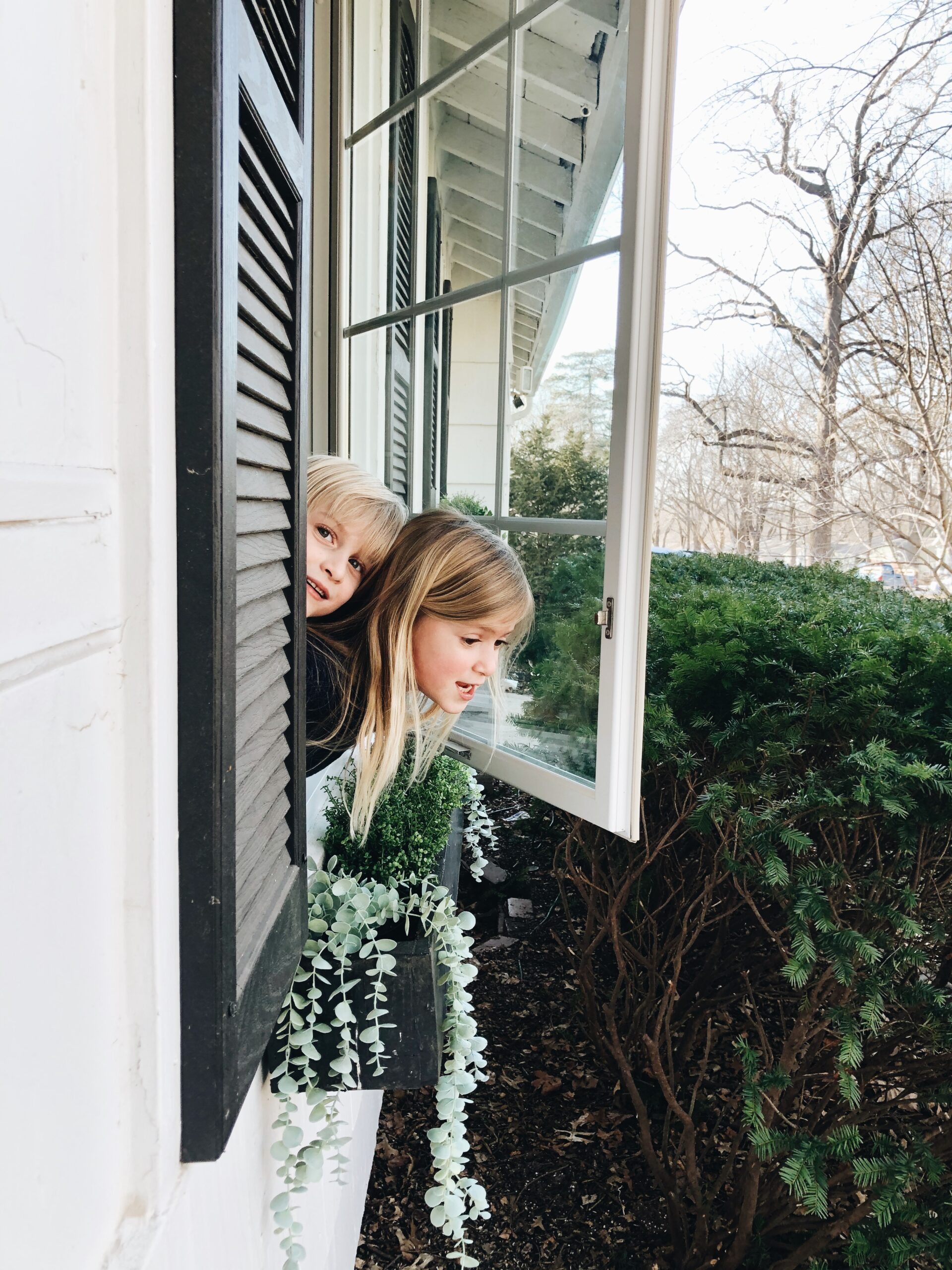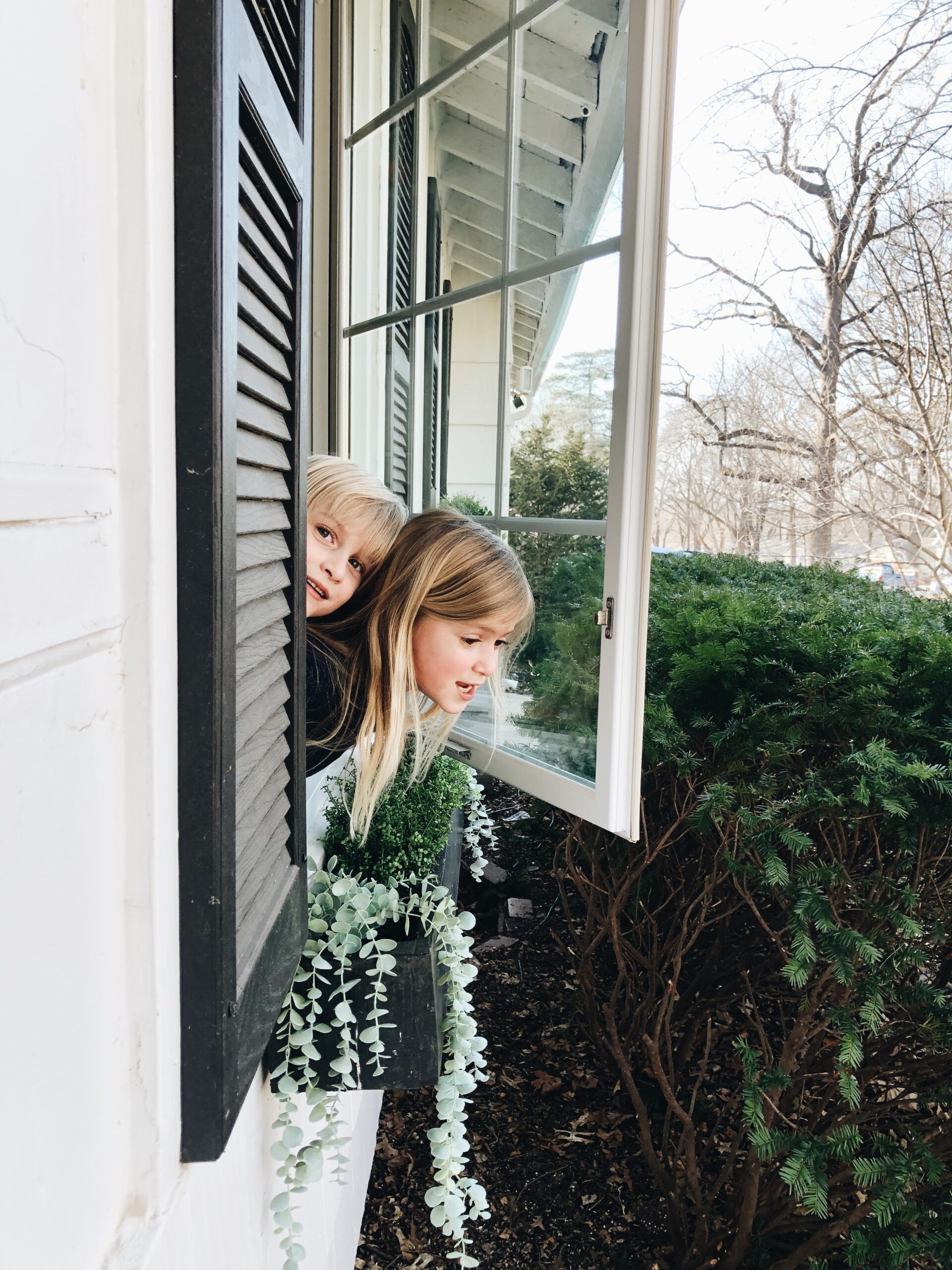 I feel like these two look a little too eager to be climbing out windows. Save it for when you're 14, kids!
WAIT, DON'T. IGNORE THAT LAST SENTENCE.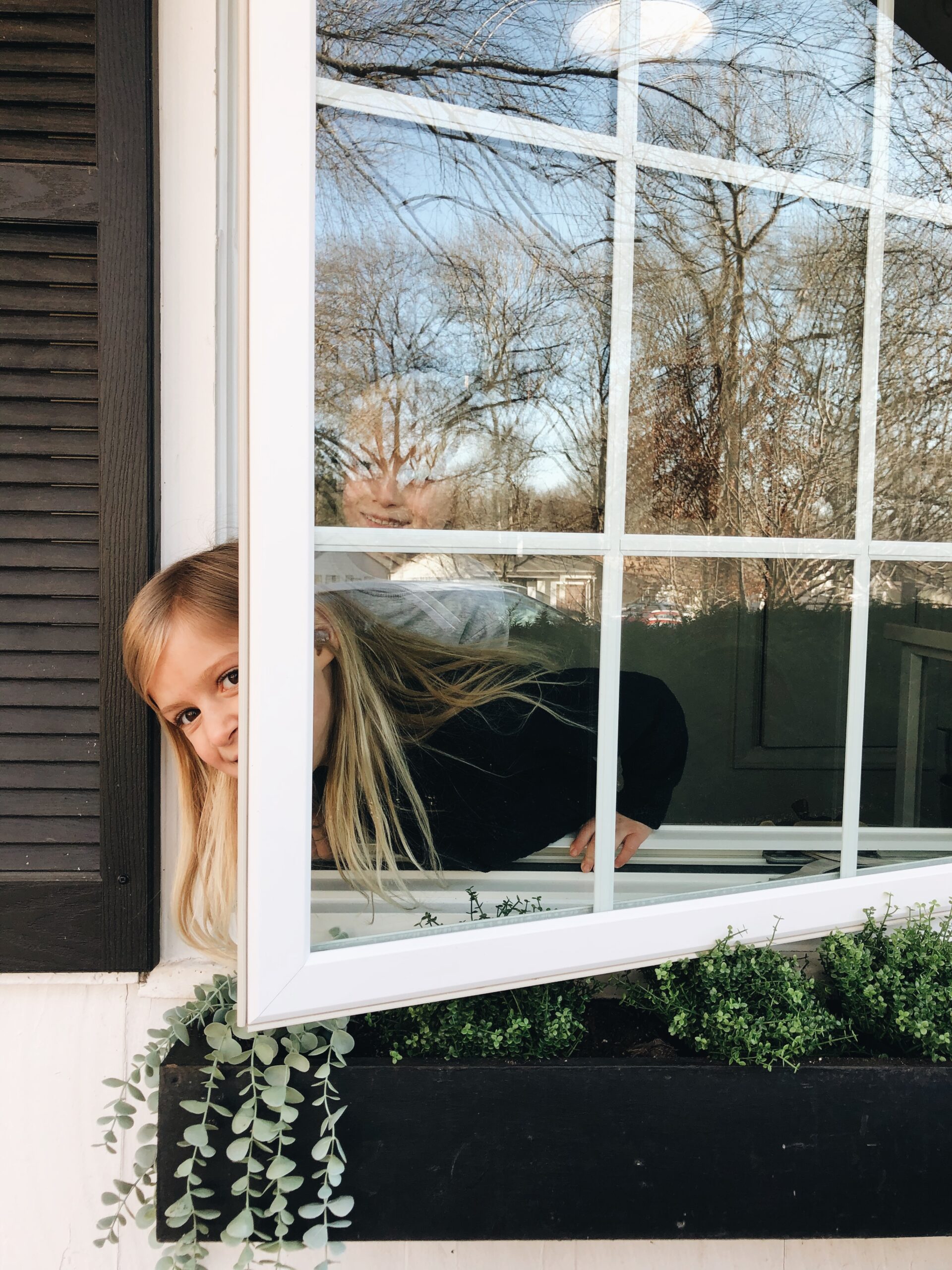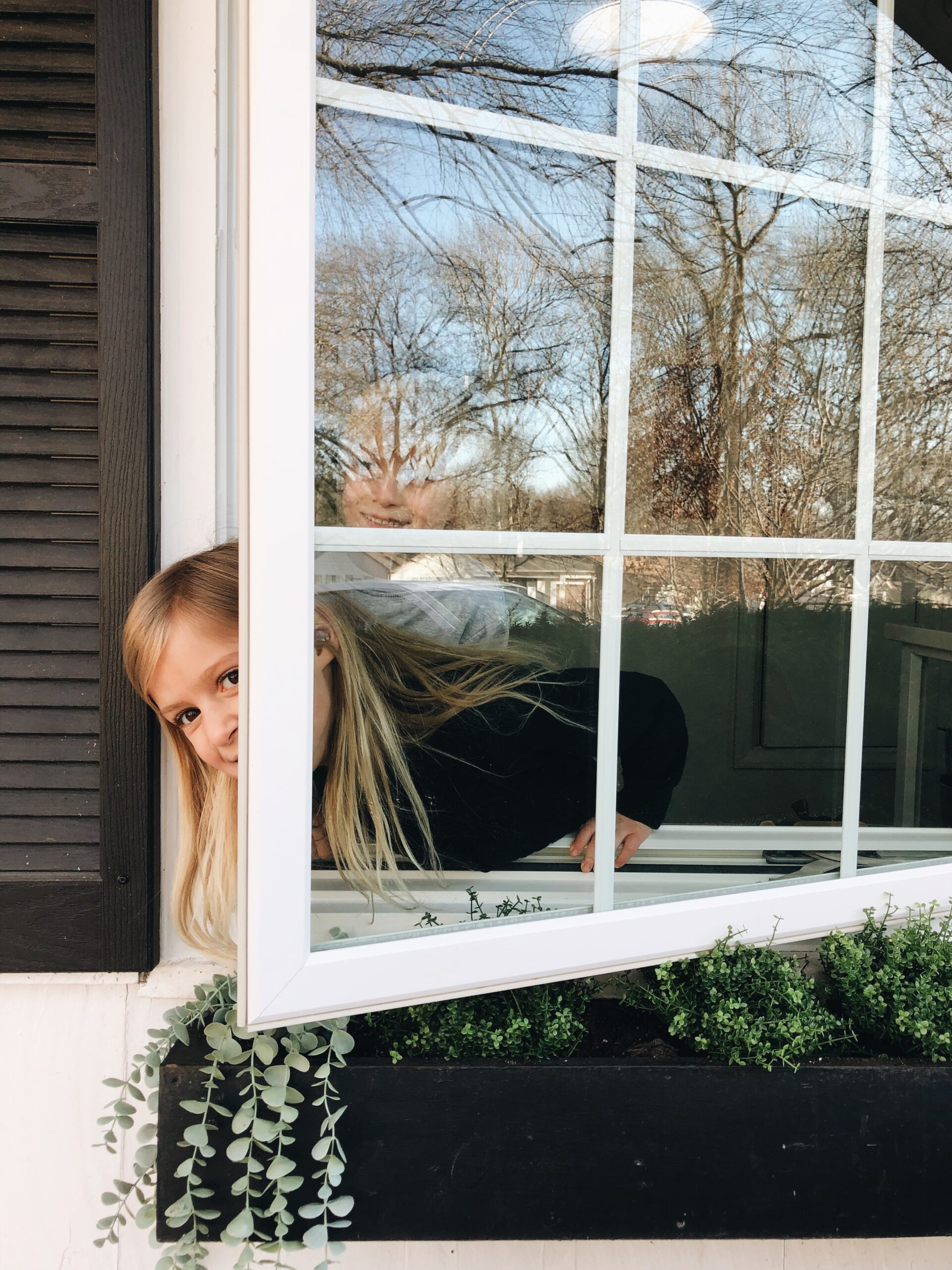 Look I know you want new windows, so let me get you hooked up, okay? Okay.
This is what you'll do. GO HERE. First of all, if you scroll down just a tad you'll see three offers. First up, your 20% discount! Over to the right you'll see "Get Your Window Deal Today!" So fill that out, and under "product of interest" you'll see "Bev Window Deal" and voila, your discount. You don't have to get what I got. But you can sure as hay use my discount.
(did she just say "sure as hay?")
Also, you'll see that in addition to the 20% off, you get up to $500 in free window cleaning. AND, you'll be entered in a drawing to win a Yeti cooler. You know those ain't cheap. This deal goes through the end of March, so jump on this so that you can get some new gawgeous windows in the spring!
Okay, a few more pictures and I'll let you go forever.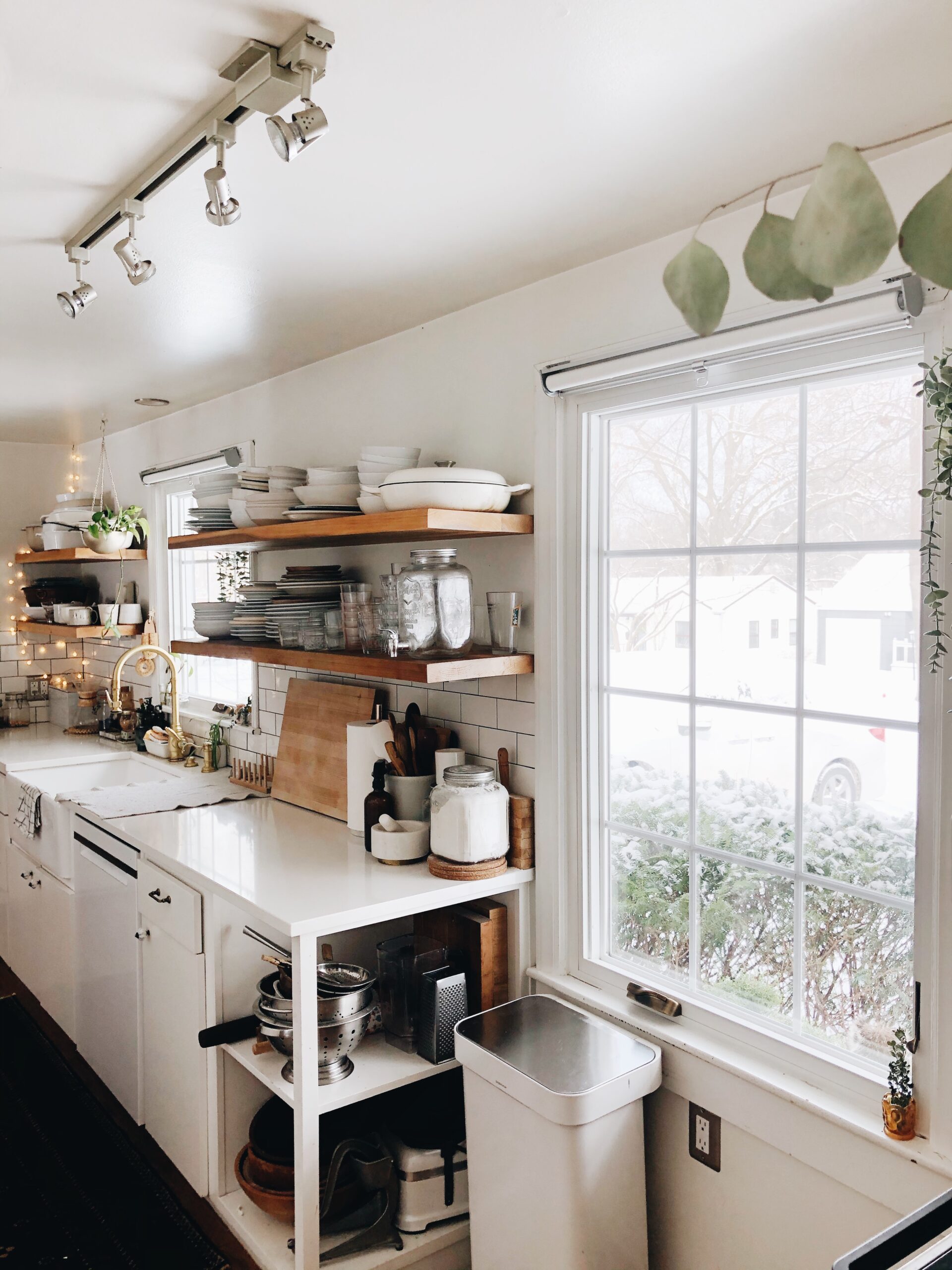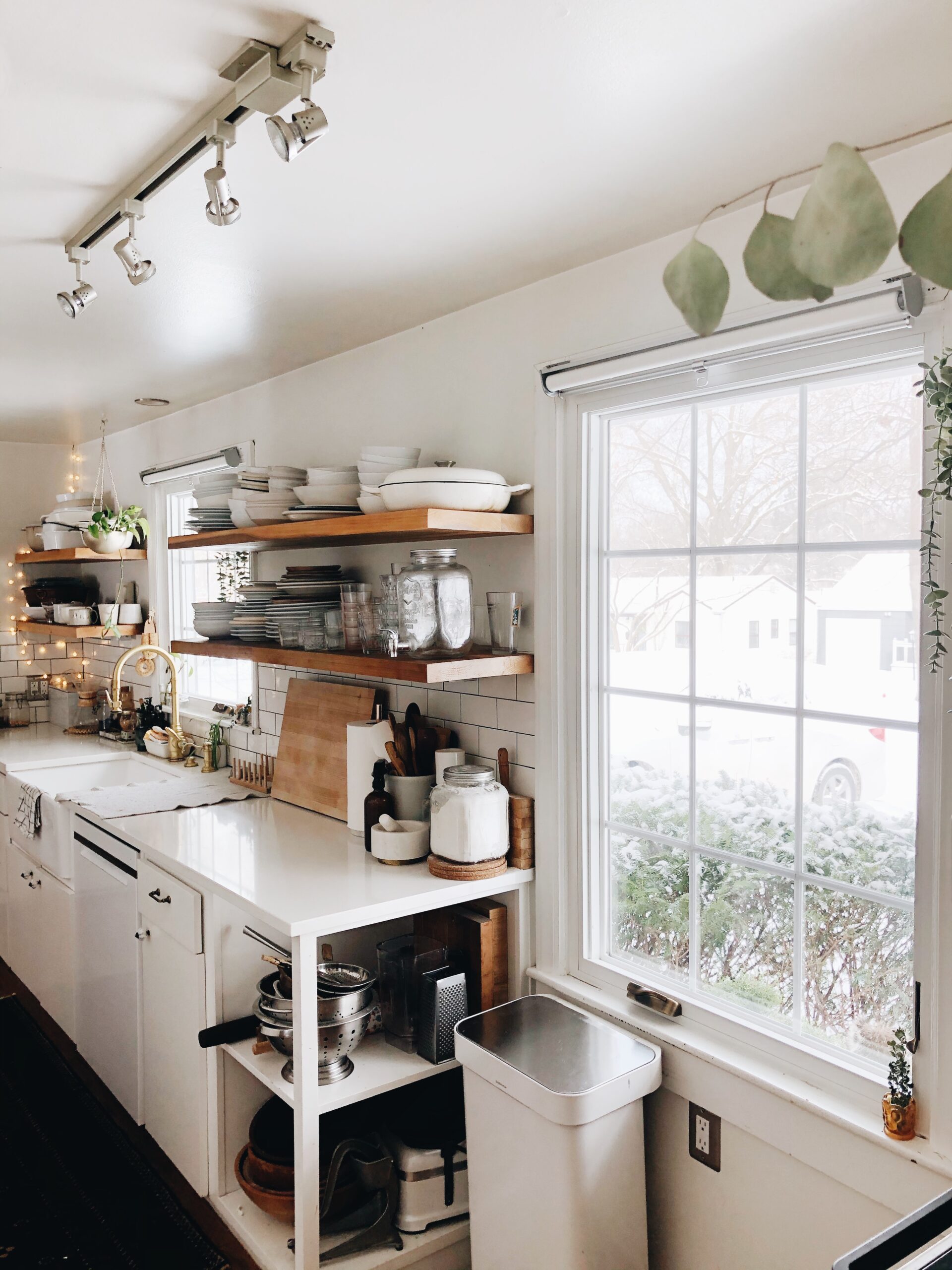 I just can't get over them. And photos just don't do it justice. I swear to you, there's so much more light in our kitchen now. Some of that has to do with the fact that we didn't put the screens up with them. You get screens! You do. I just couldn't stand to put them up after seeing how beautifully crystal clear my view was without them.
I'm also on the fence about the pull-down shades. I've had these (or ones like these) forEVER, but I'm flirting with the idea of cute curtains. We'll see.
And of course I want to rip out that decade-old track lighting and put something else in. Something less dentist office and more ABANDONED CASTLE.
We'll get there, you guys.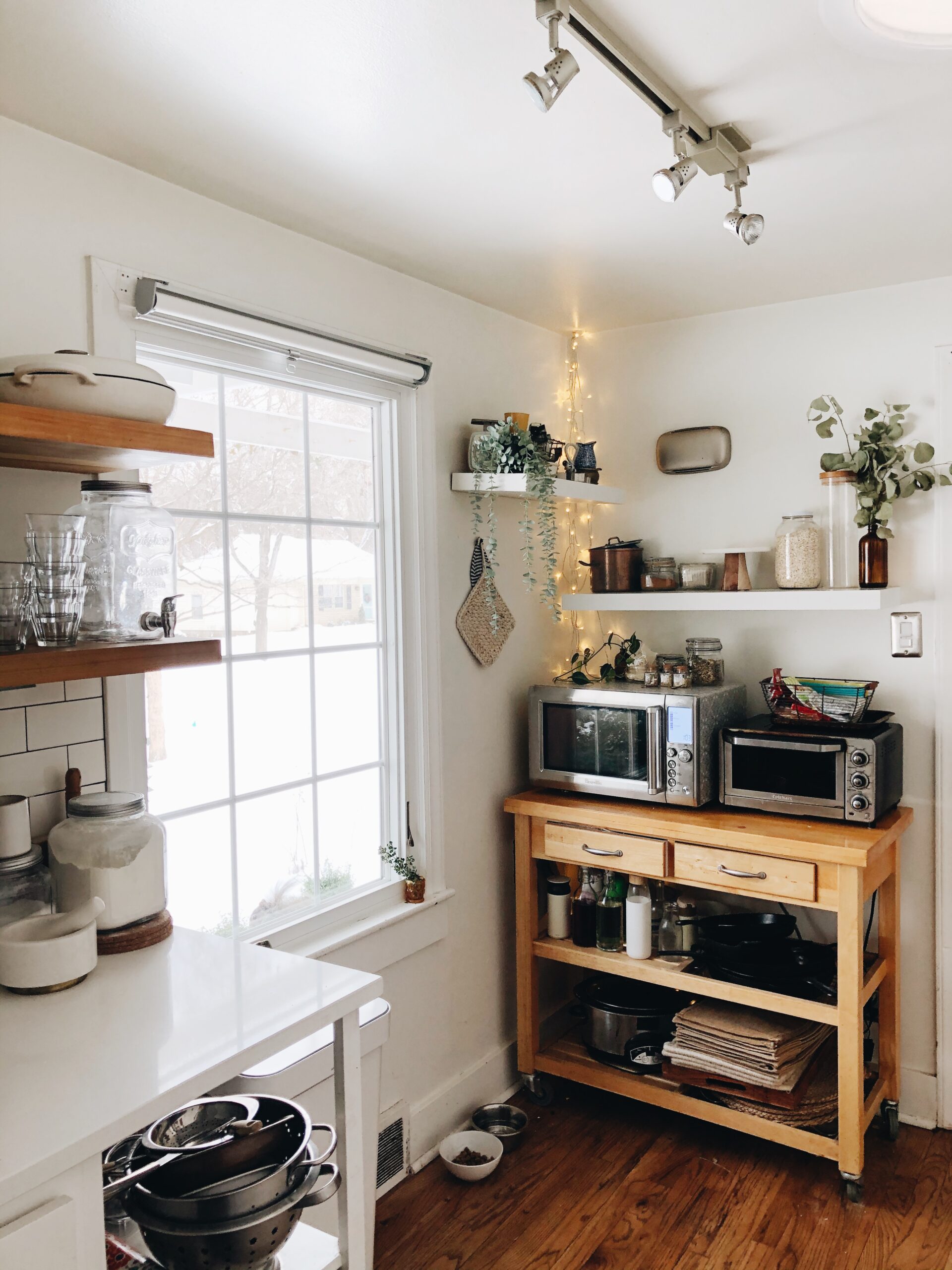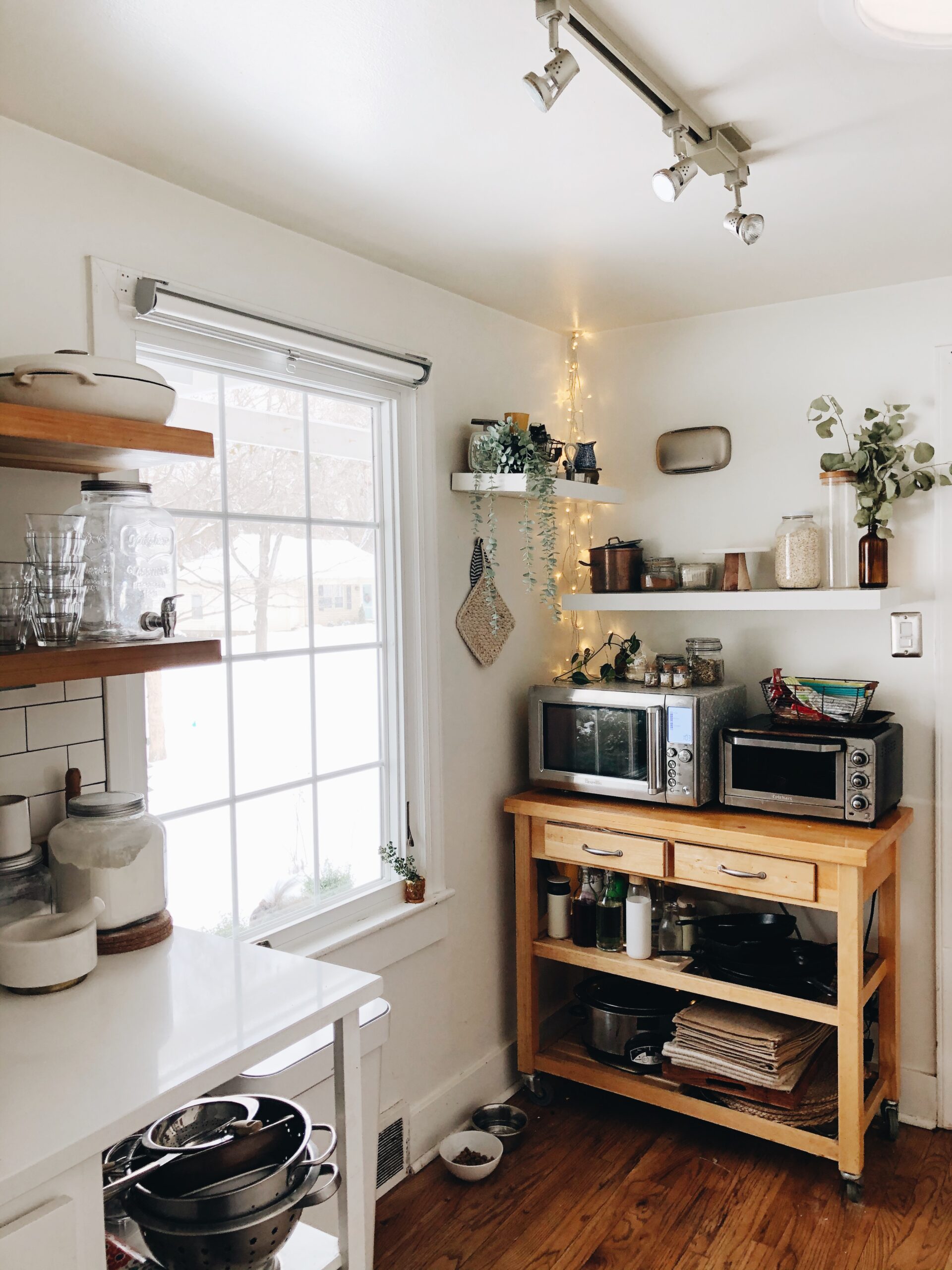 I'm that person who wallpapered her microwave so you can bet your face we'll get there.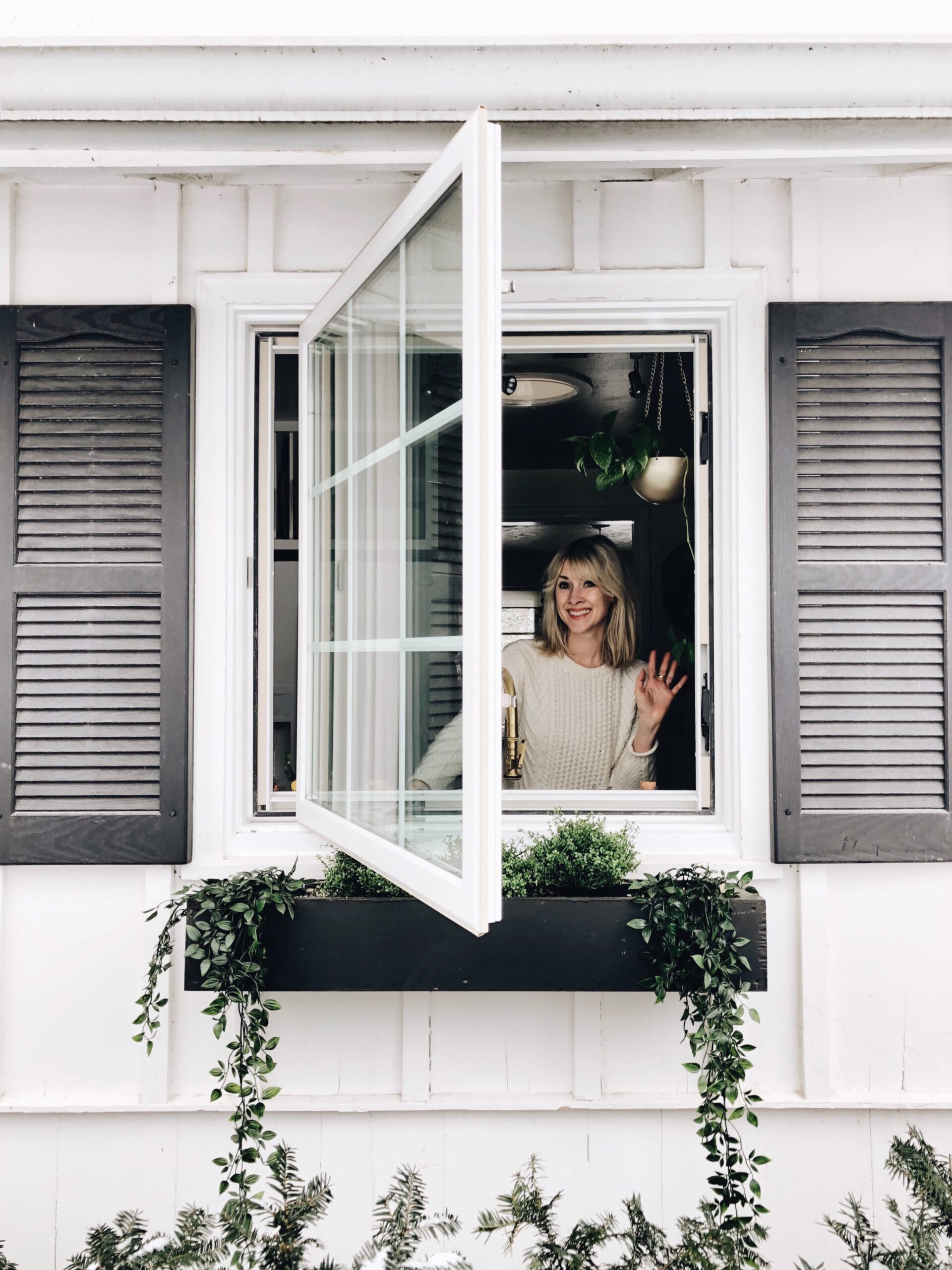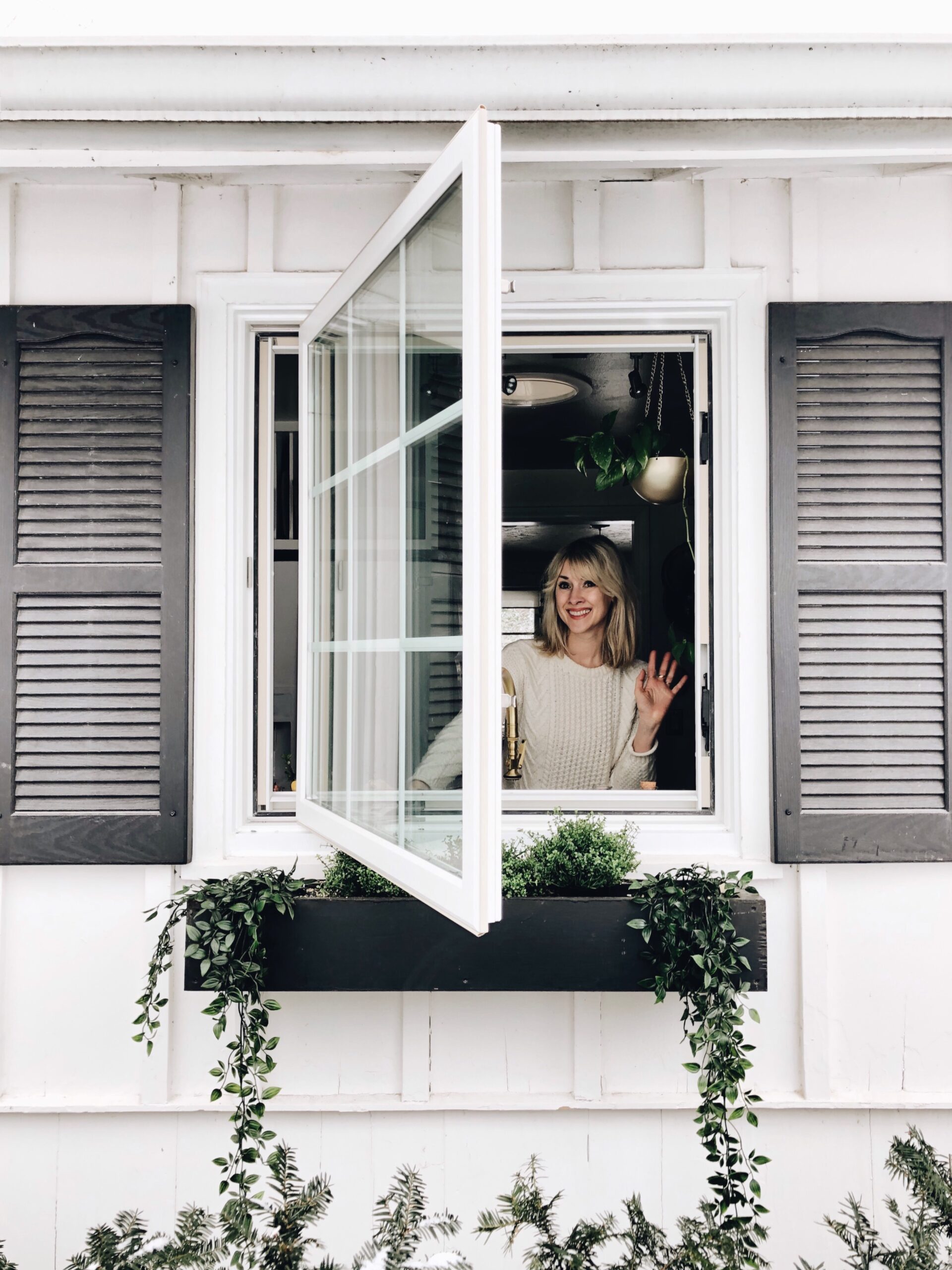 NEW. WINDOWS. Look at that giddy mug.
Huuuuge thanks for Bordner for making this gal's casement cottage core dream come true! Now to replace the rest of my house. You think I'm kidding.