I wanted to put an exclamation point on that title but I do in fact enjoy having human friends.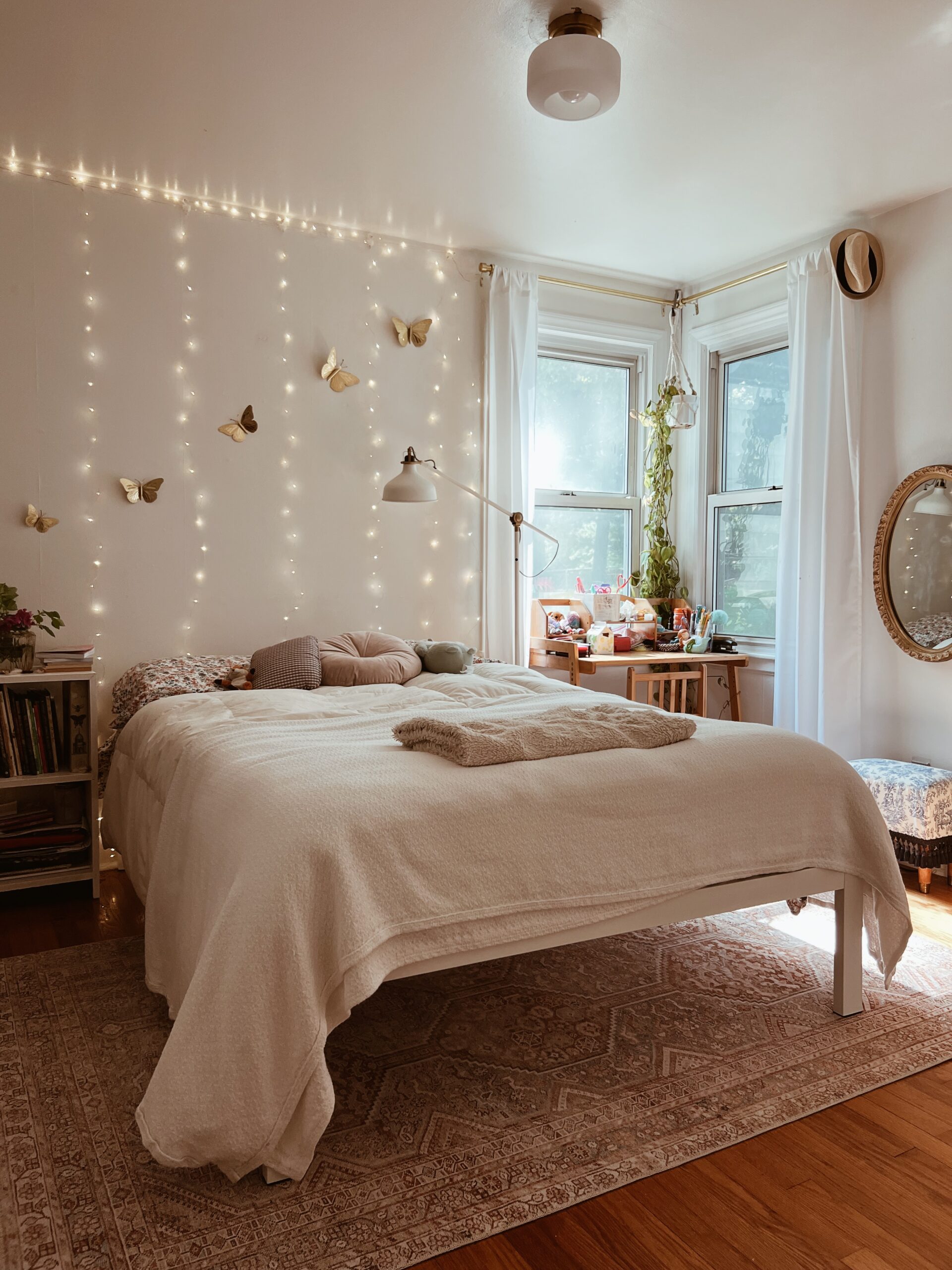 We gave the kids much needed bedroom upgrades! At last. It was so time. They'd been sleeping in beds the size of bobby pins. It was one of those ordeals where we (by we I mean me) went through the whole vibe in each room with a fine-tooth comb and gave them proper fourth grader rooms. We painted, got new light fixtures, new fun things for the walls, new bedding, new rugs, rearranged it all, gave it a new soul. And I have all the links for you, if you're in the mood!
Of course you're in the mood. I know you people.
We'll start with Will's room. And I'll keep this short, I swear. (<–yeah right)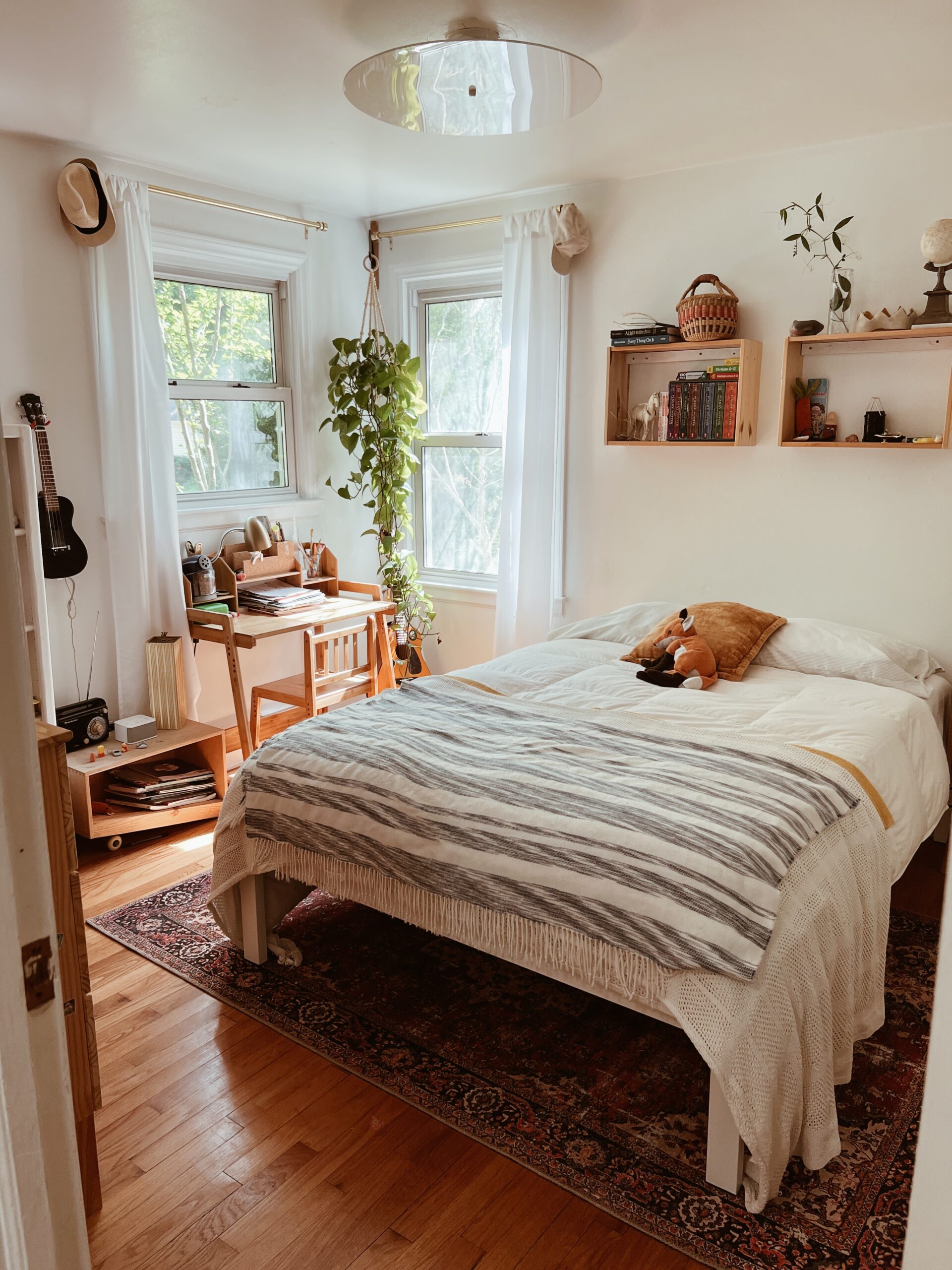 I just love their rooms. Depending on the time of day they get so much beautiful golden sunlight. Hanging plants in the corner windows add the perfect natural touch. Any window you see, add a plant! That's my motto. I think.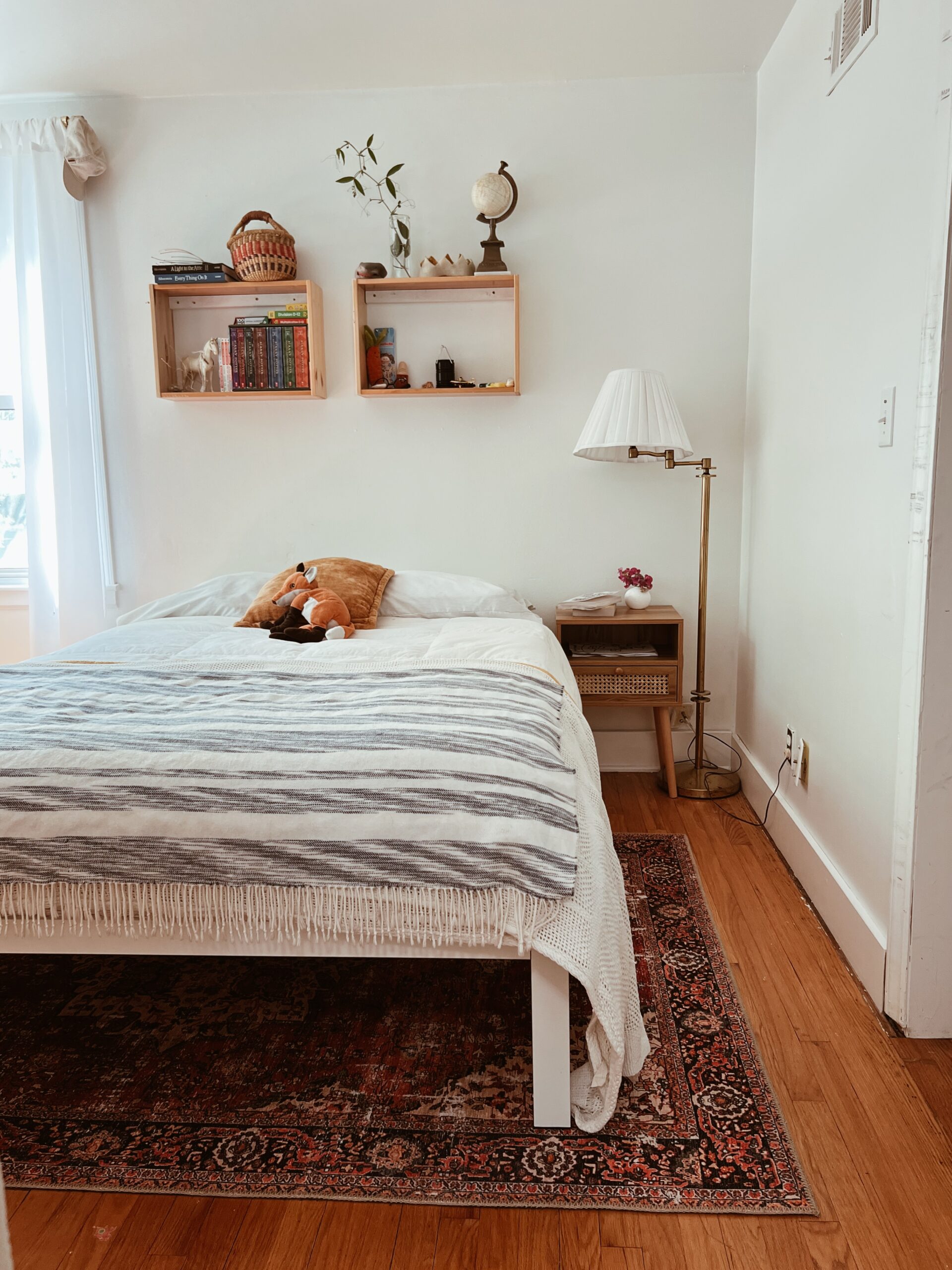 Nothing is perfect, and it'll evolve over time, but this is where we for now. Remember that floor lamp I found at an estate sale forever ago? I love it in here. Aaron built the wall boxes, and of course I dig the simple stylish look for storage and little trinket things. I'll save all the links and put them in one spot, to keep this easy!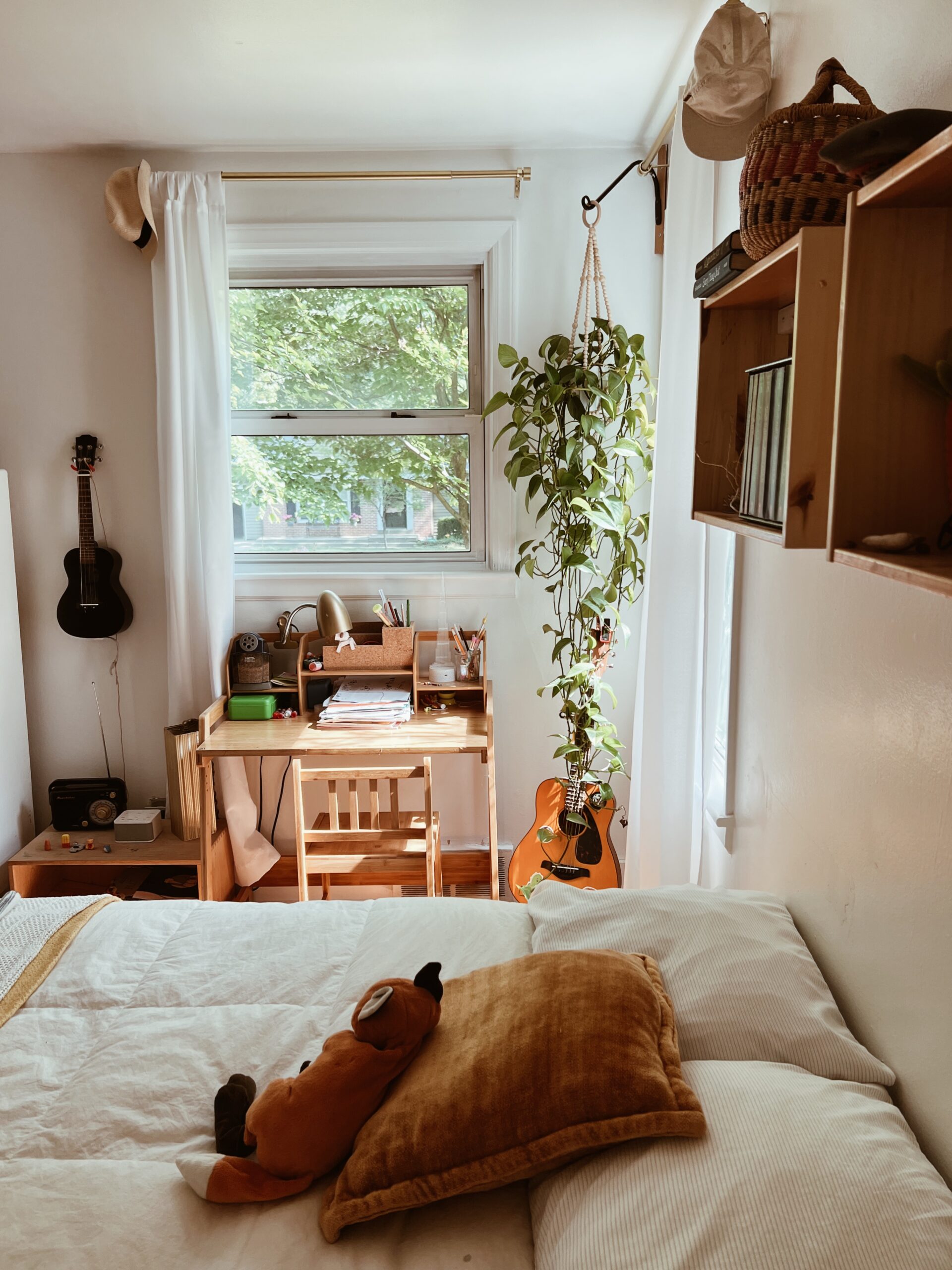 Getting new beds has been on the to-do list for the kids forever. So I partnered with Casper Beds for the new mattresses, and we're absolutely in love. They're called The Casper, and I do have a reel on them, and I'll include the link again at the end of Will's section. See how organized I am?
Don't answer that.
The comforter is Ikea from a few years ago (couldn't even tell you what it's called), and the blankets on top are all thrifted. Except the blue one! It was an Amazon purchase years ago and I just checked and it's no longer available. Darn it. We tried.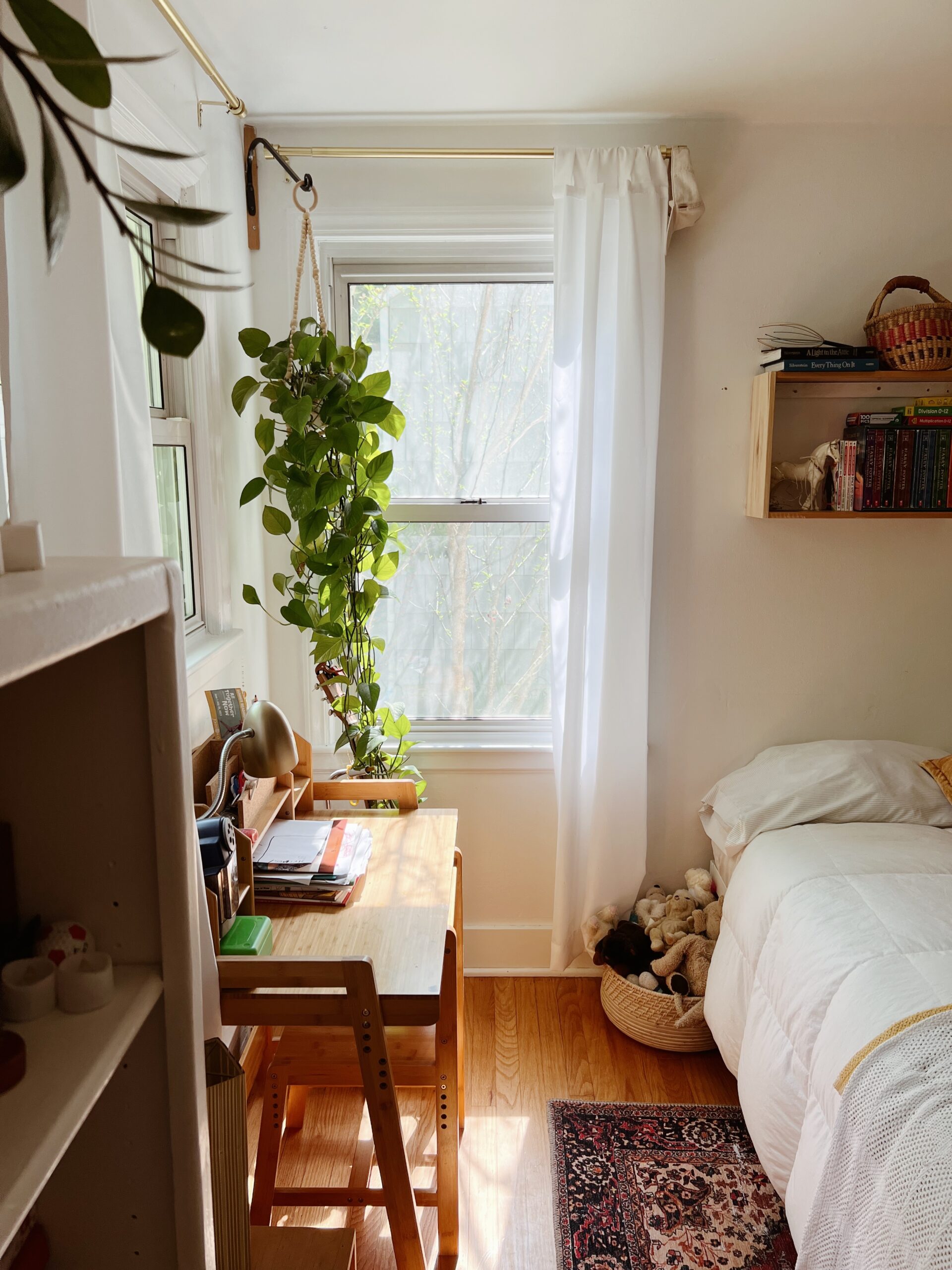 Cozy well lit corners are life.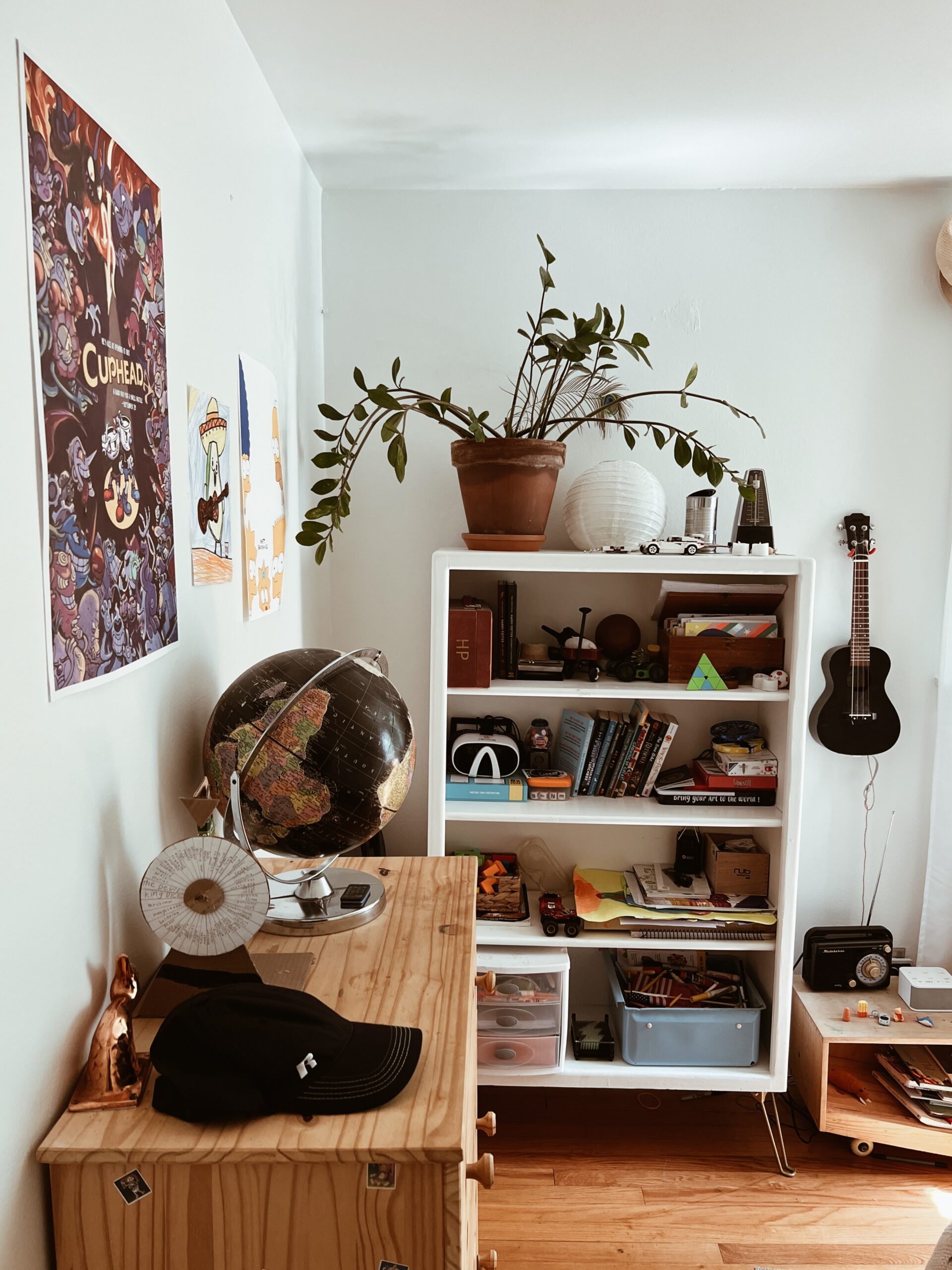 The bookshelf is a thrift find. We painted it white and added those brass feet at the bottom. Spent like $25 total on it.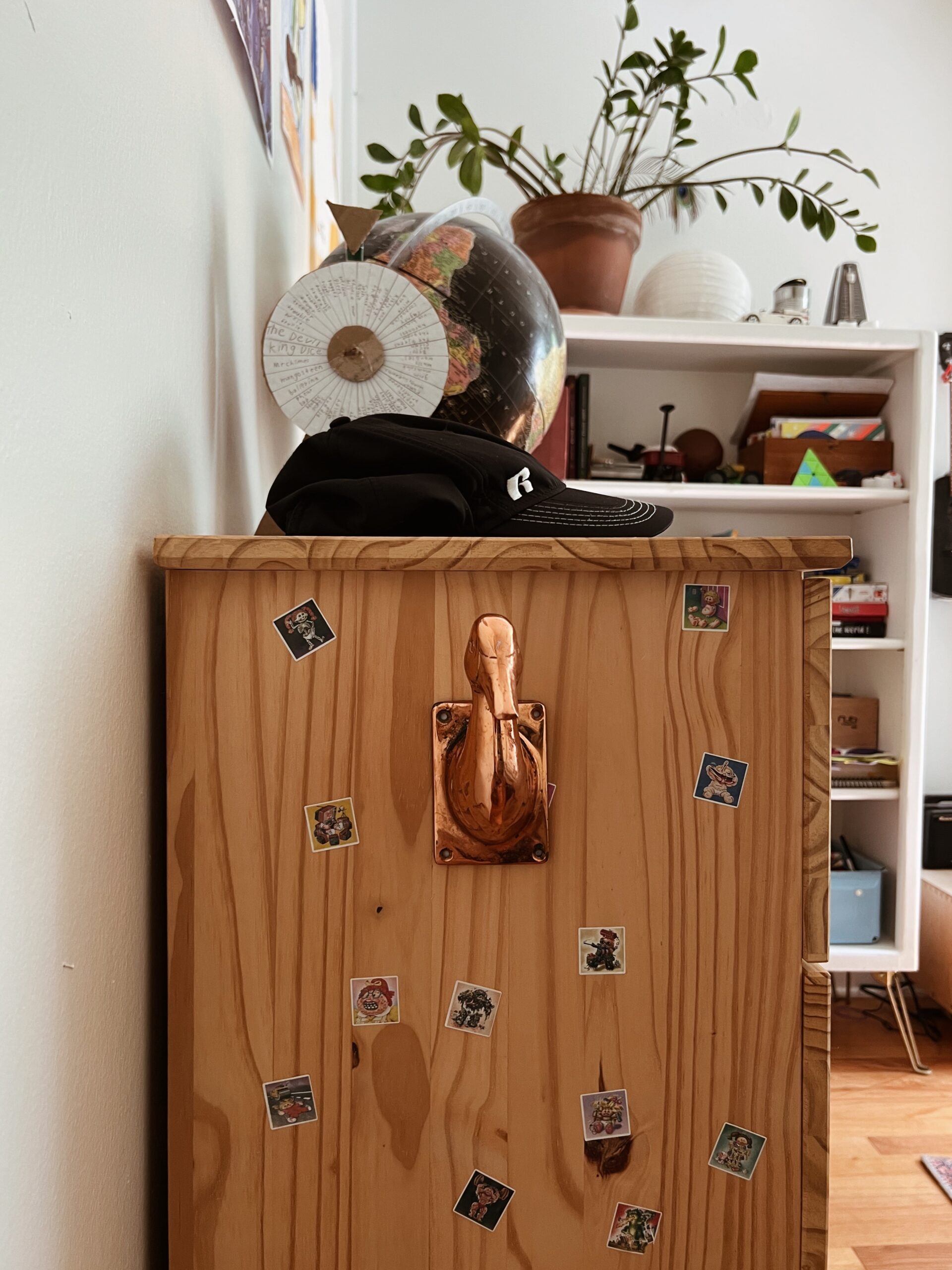 Remember Garbage Pail Kids? They were so gross. My kids love them. Of course they do.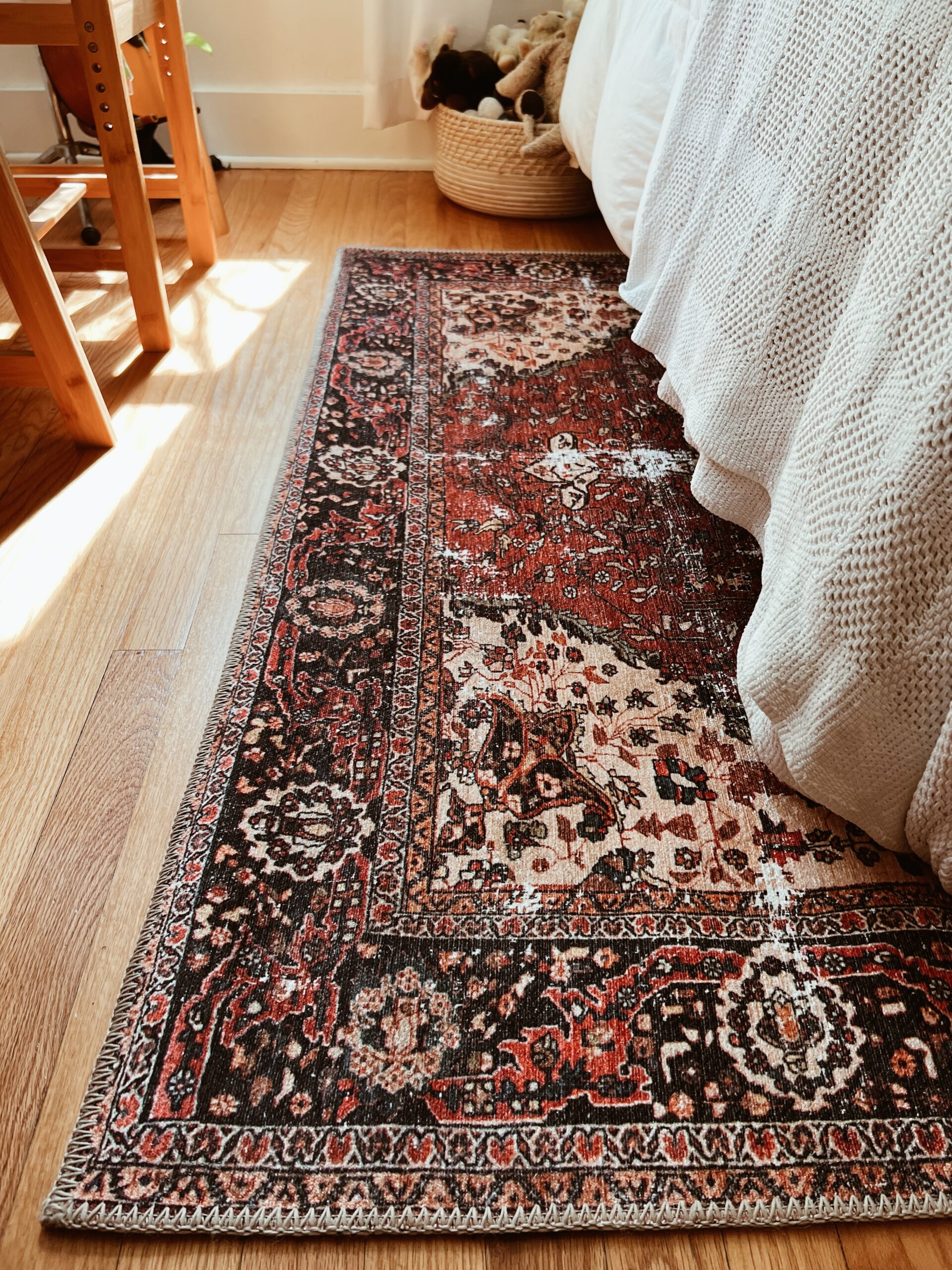 The rug! It's from Loloi. Here's the link. I love the rich colors for Will's room.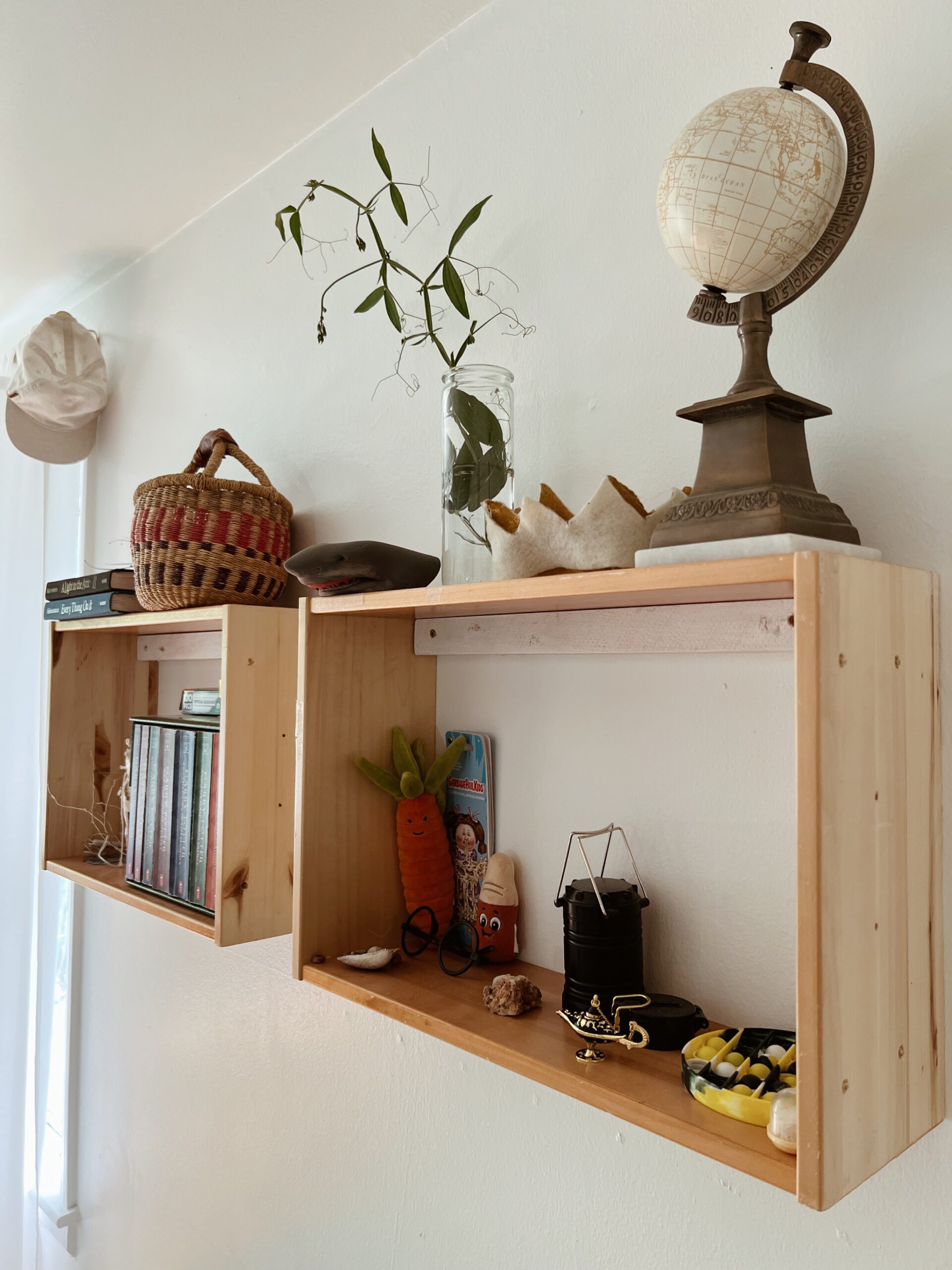 A little up-close at all of Will's doo dads.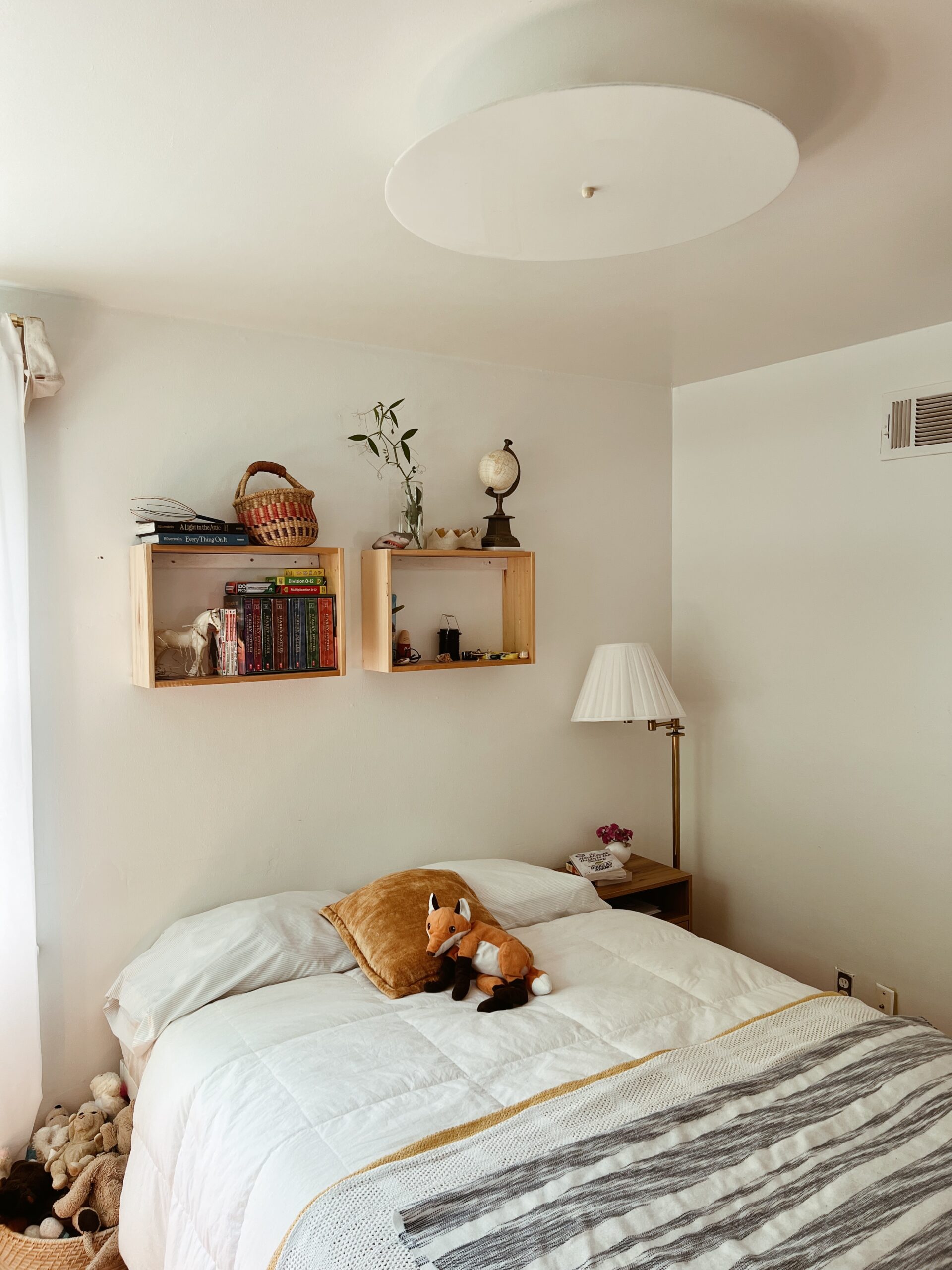 Simple but sweet. I'm just in love with how it turned out.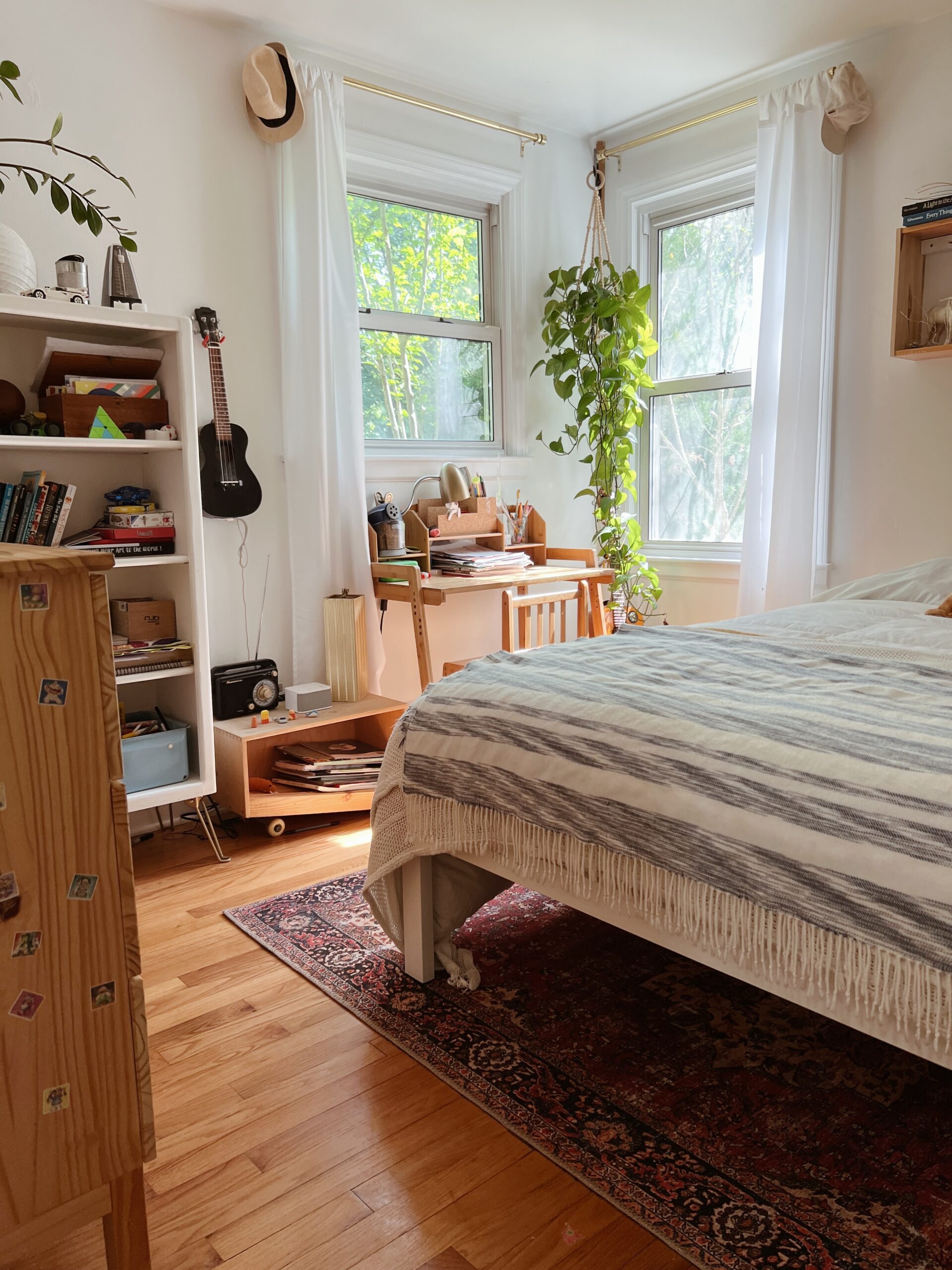 Alright, here are the links for his room!
The rug.
The desk.
The sheets.
The Casper mattress.
The bed frame.
The bedside table.
The curtains.
The Simpsons poster.
The Cupheads poster.
What did I miss in this room? Holler and I'll grab you a link if I can! (his overhead light – Aaron made that about ten years ago! Lit-rally a piece of plastic. Ha! oh.)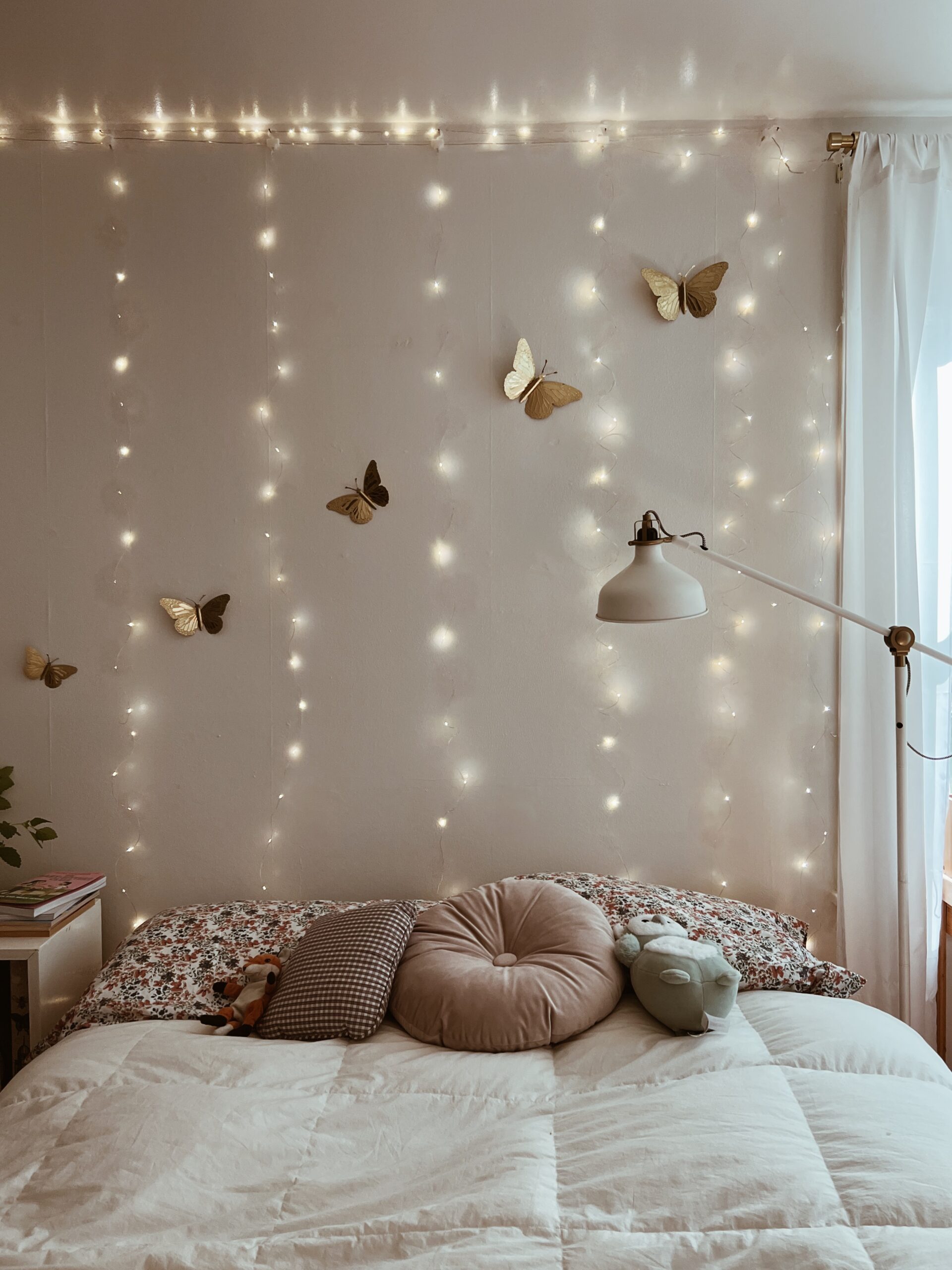 Okay, onto Nat's room! It was so much fun to decorate. We went a touch softer with pinks, purples and corals. Let's get in it.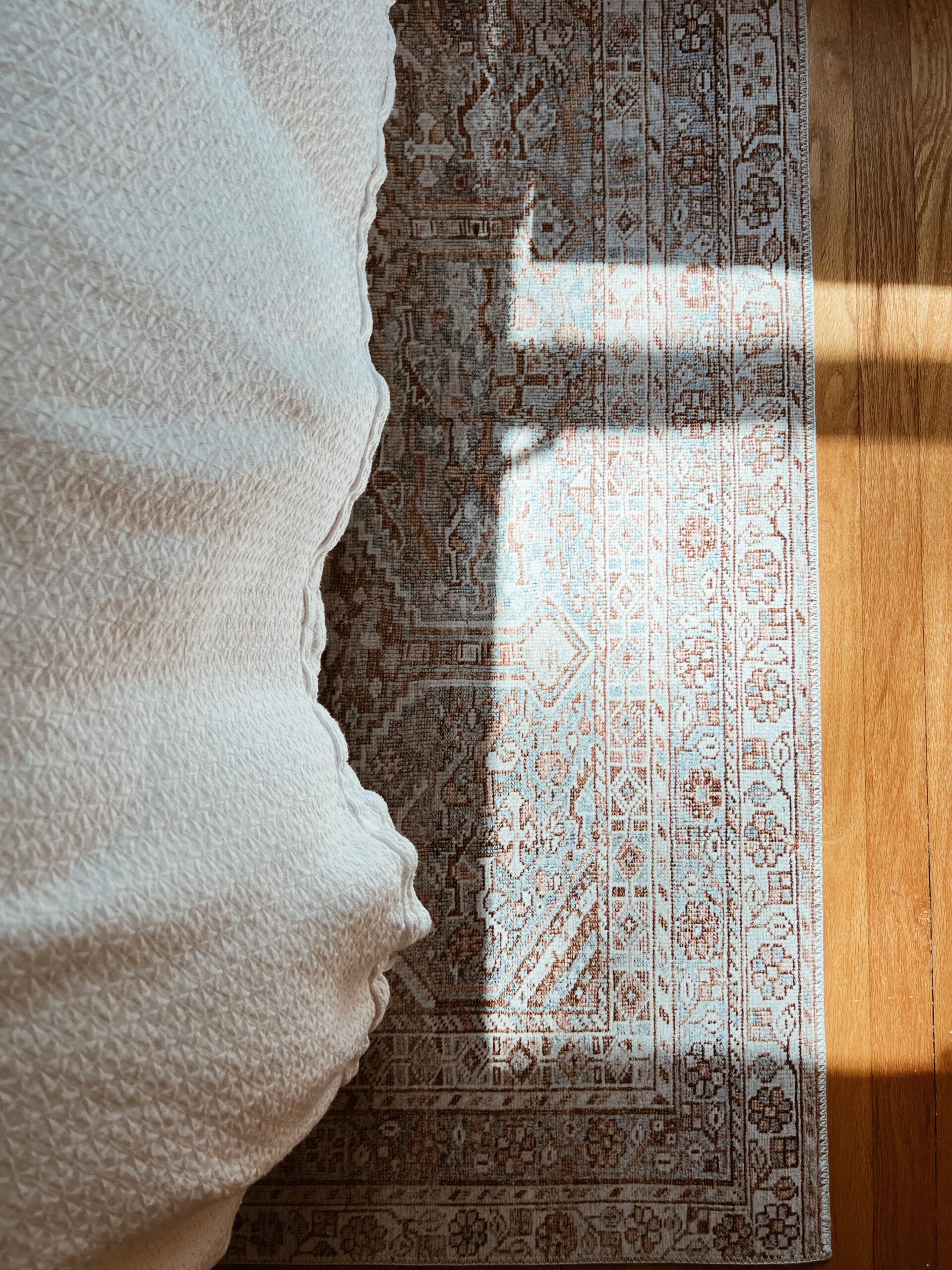 Another Loloi rug for her room! This one is the Tangerine Mist. Here's a reel on it!
I left it slightly messy because that's just how it is. Aaron thrifted this bookshelf and hung it on the wall to give a lot of space under it. I dig it!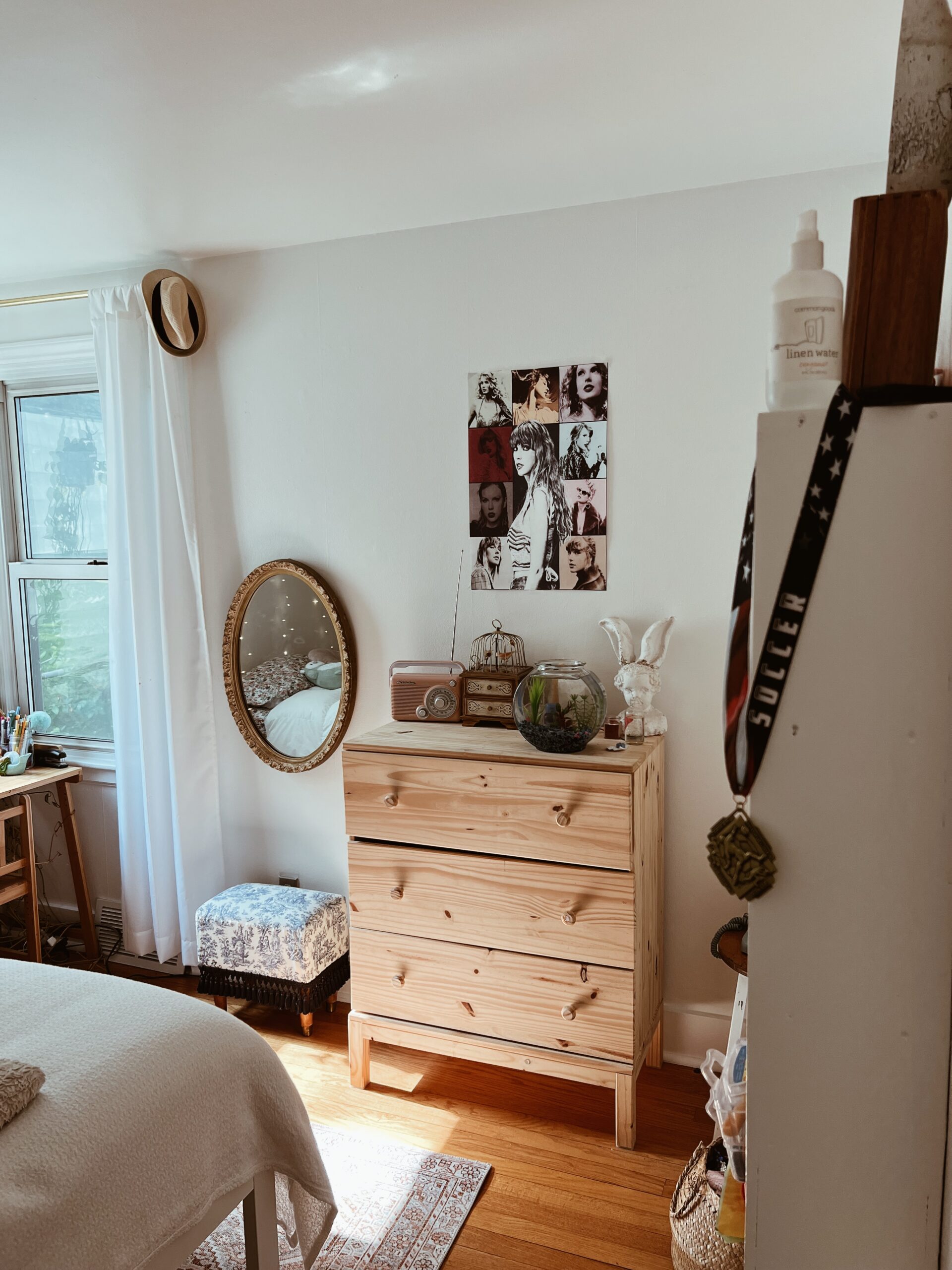 The chest of drawers is an old Ikea find and I hate them. The drawers never close right and they make me stabby. I'm always on the hunt for a simple white wooden one at estate sales. Let me know if you find one! But like, for me. Not you.
The blue bench is a garage sale find, and the mirror is from a flea market! You know me.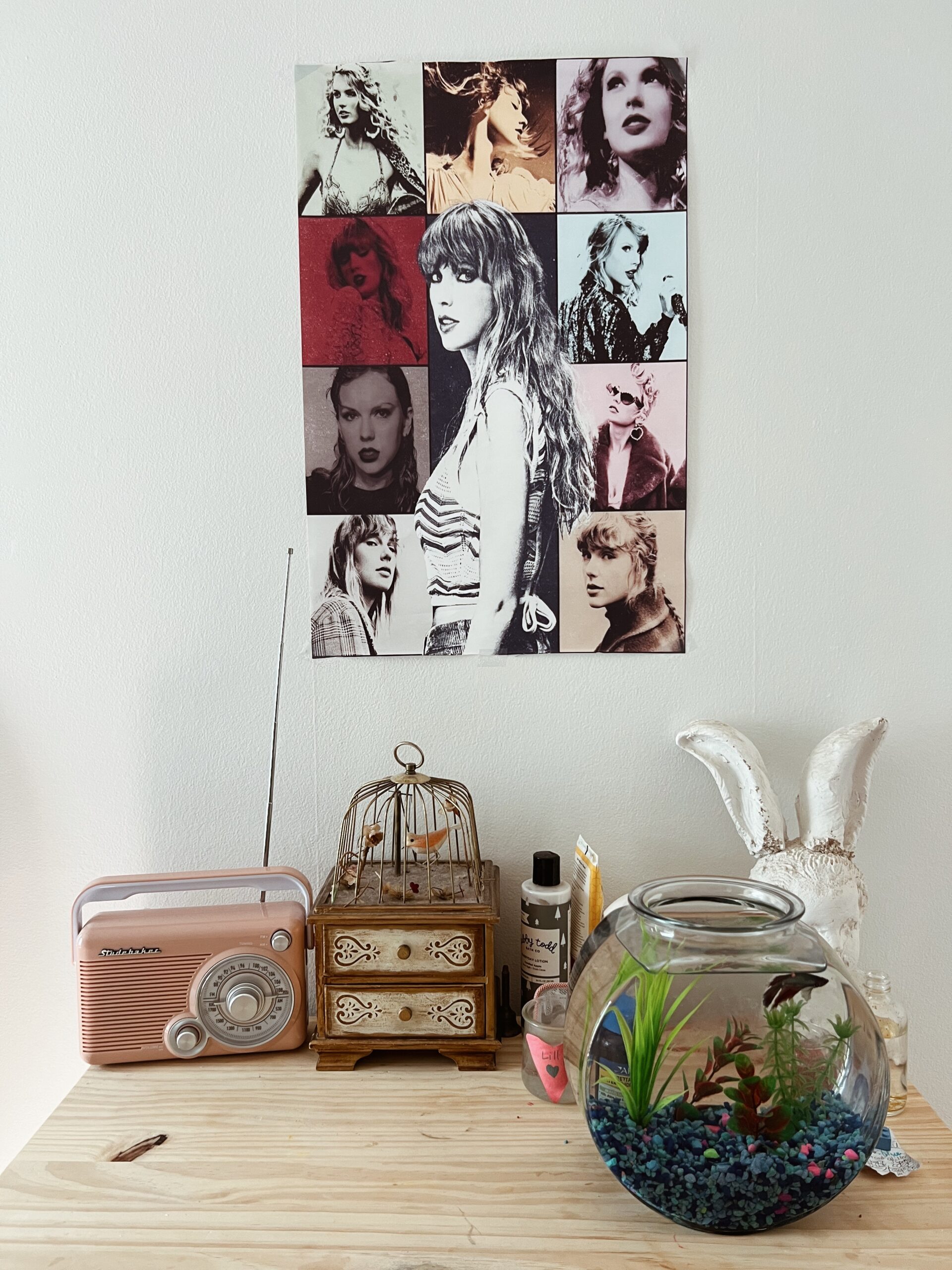 Of course we have a little Taylor up in here. I took the scroll thingy off and just made it a poster. She just rounds it all out, if I say so myself.
Also don't come at me for the beta fish. We've had him since Christmas! Happy little Romi. He's all good.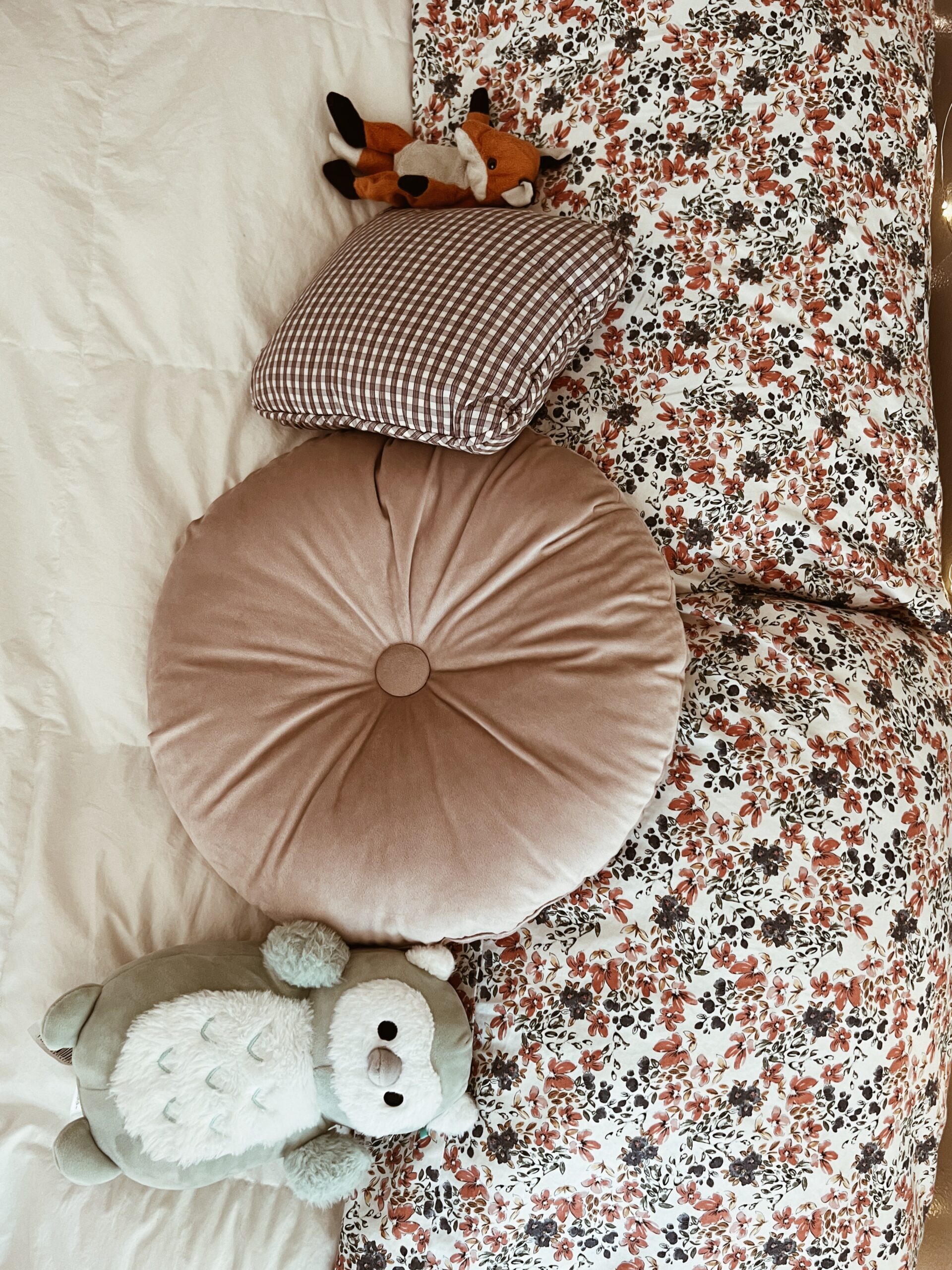 The stuffies are ooooold. Grocery store finds, Ikea finds, some had lice so they weren't in this photo. You know my life lately.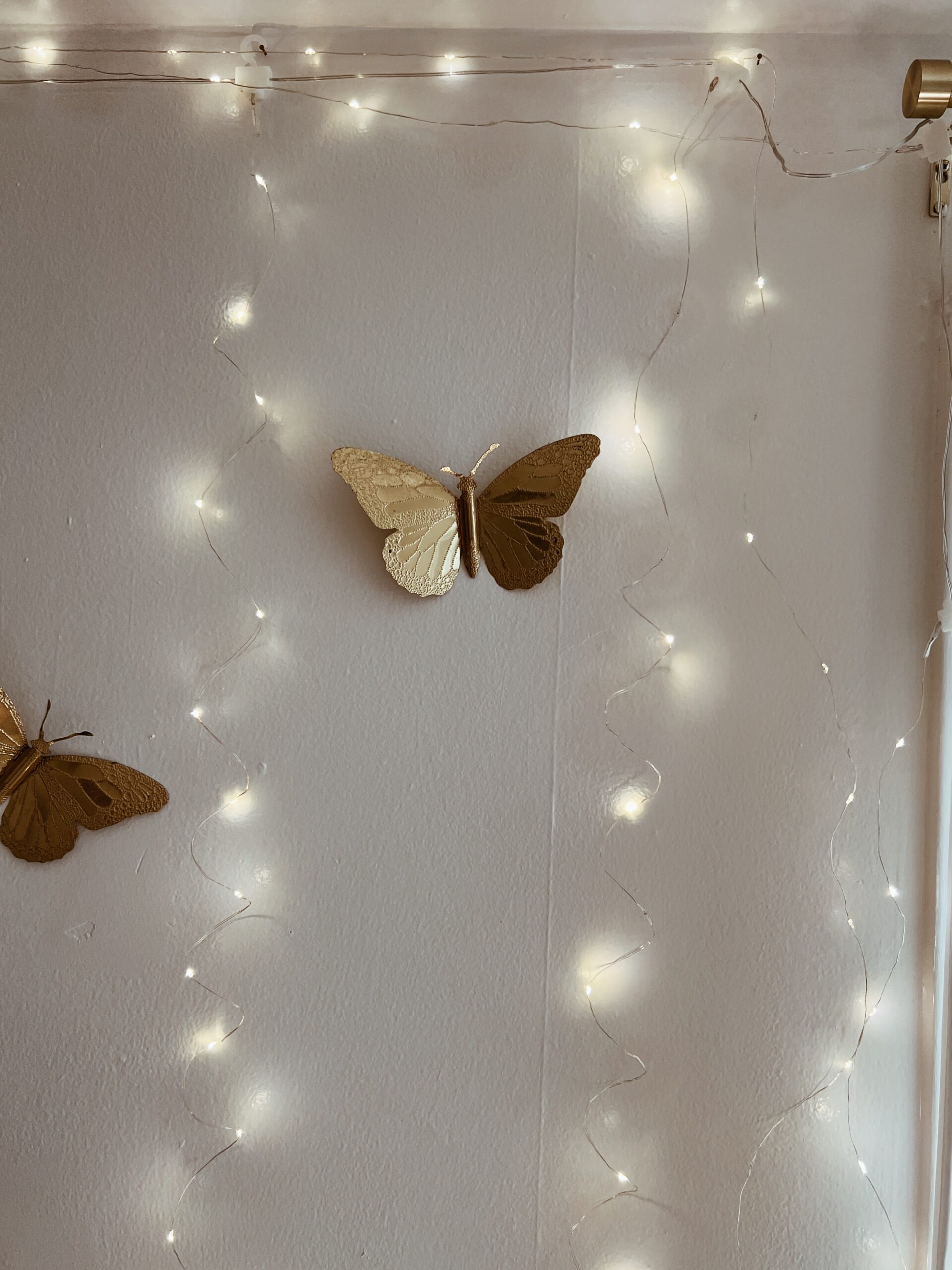 The butterflies I found at a flea market a few years ago. The lights are amazon! I love the delicate touch it adds.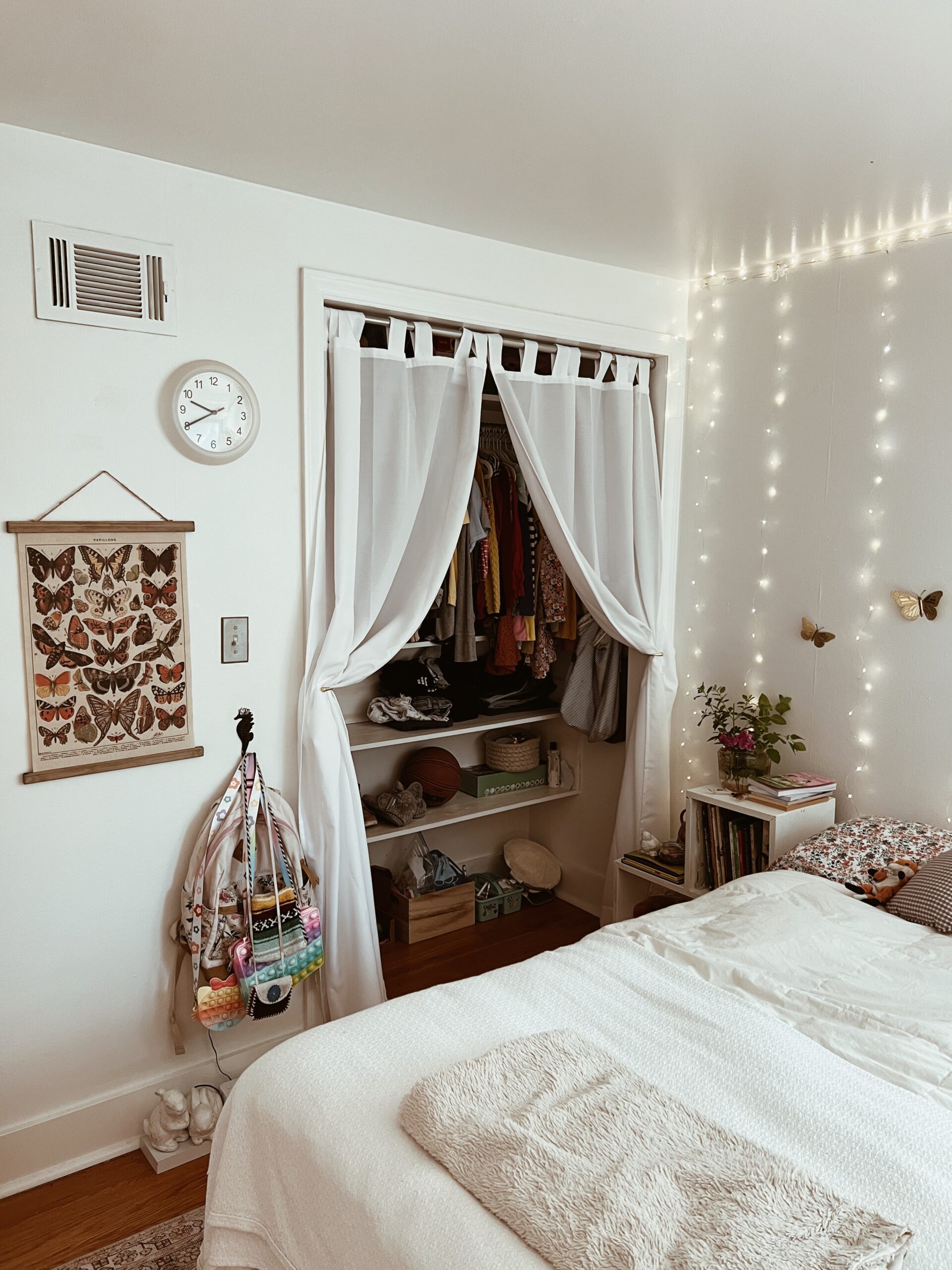 I hung up the same curtains in her closet to create a dramatic theater look. Which coincidentally matches the attitude of the resident of this room.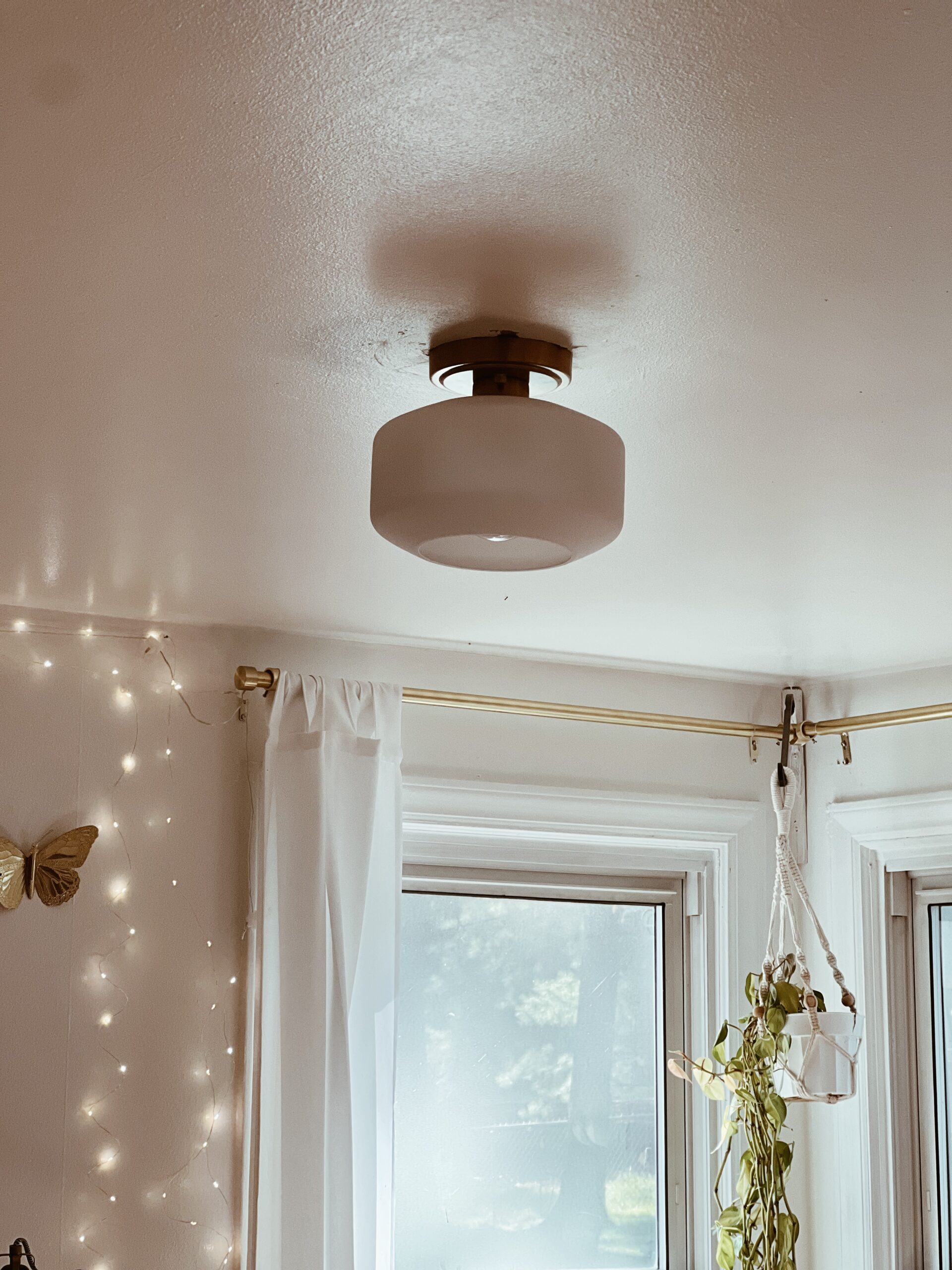 The overhead light is Amazon. I LOVE IT.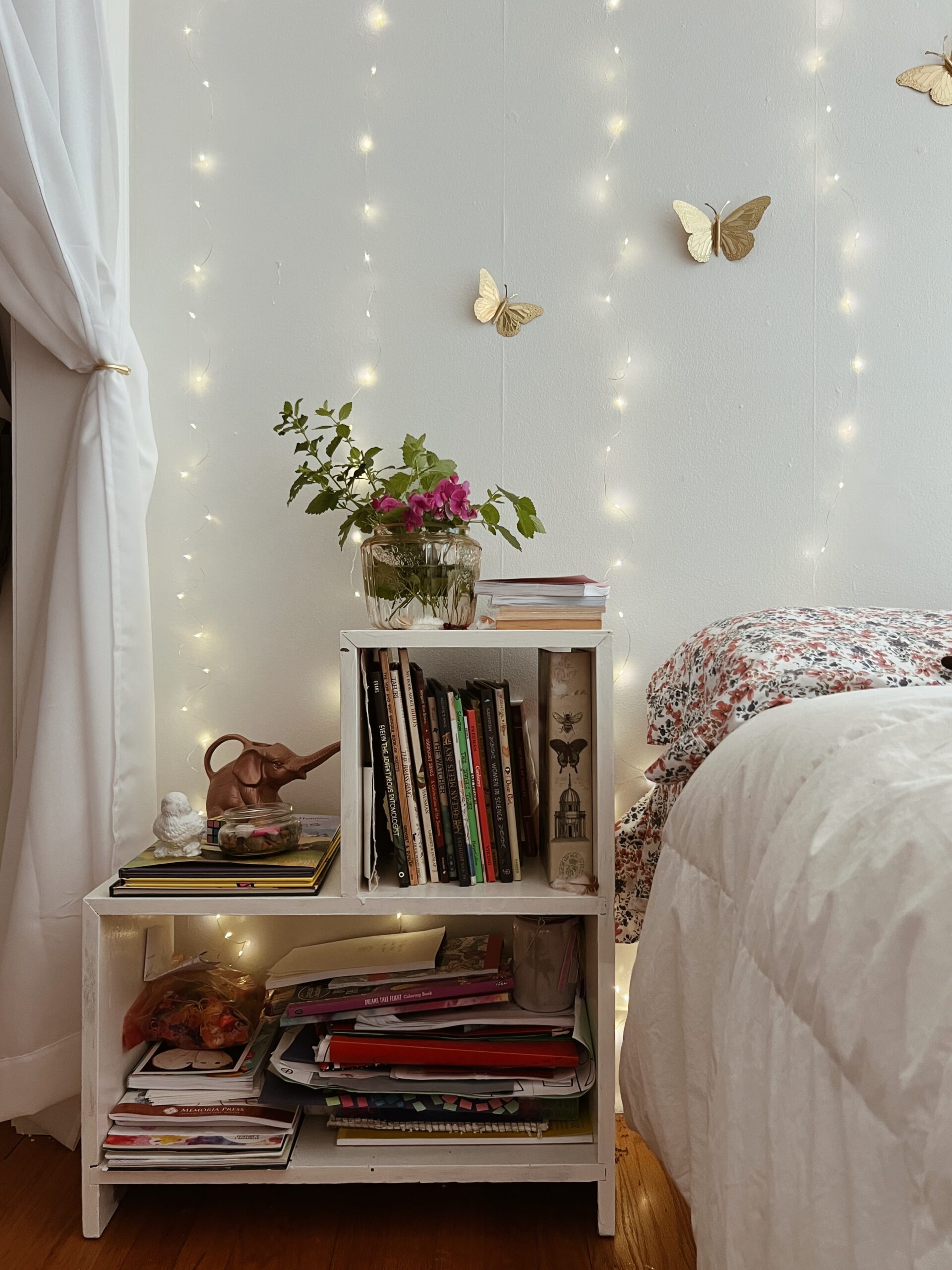 This little "end table" is a thrift find. Painted of course. You know how we do.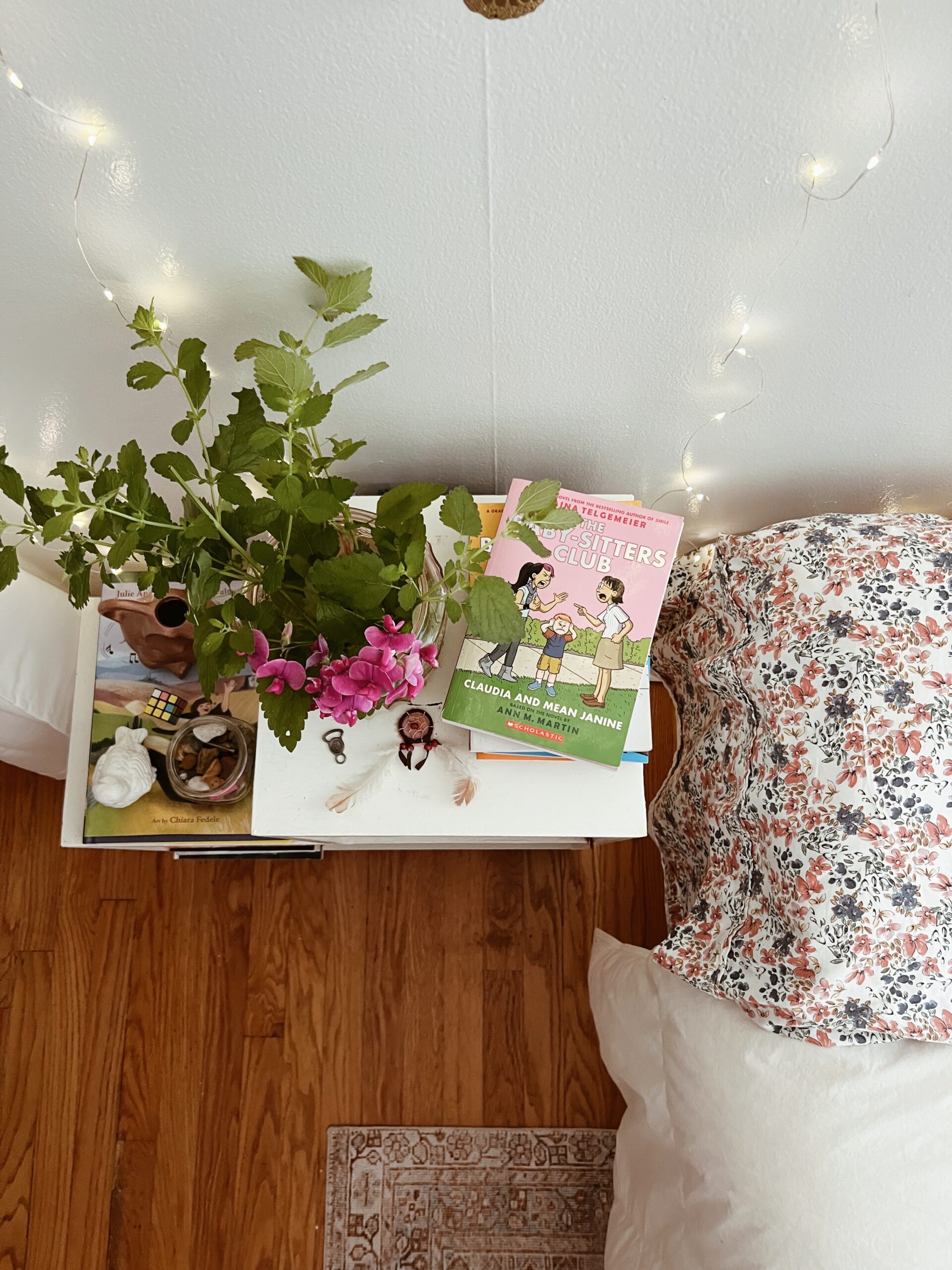 Anyone else Babysitters Club obsessed? That's all she talks about. We'll survive it.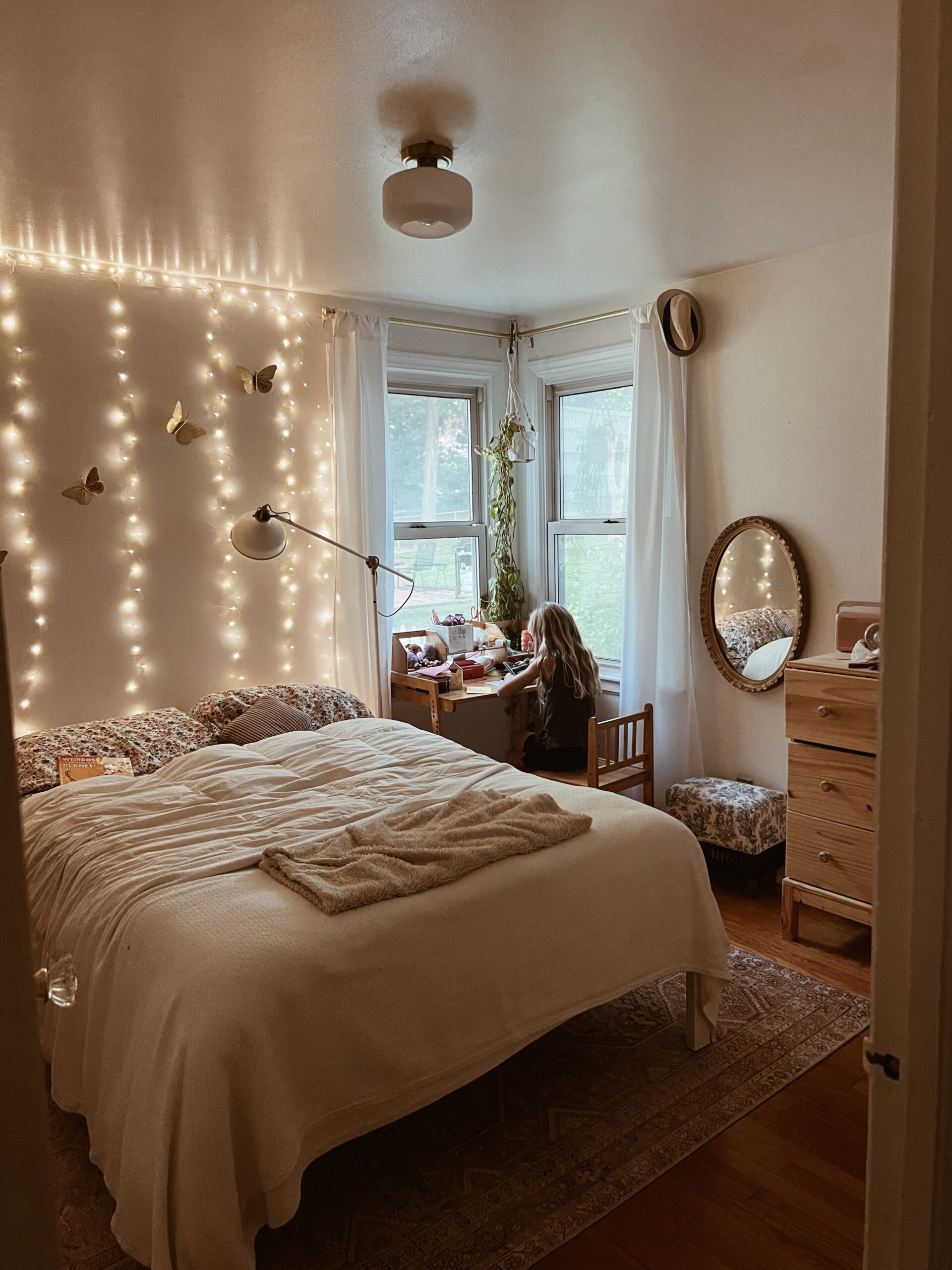 Okay, her links in one place!
The rug.
The desk.
The curtains.
The overhead.
The floral sheets.
The bed frame.
The Casper mattress.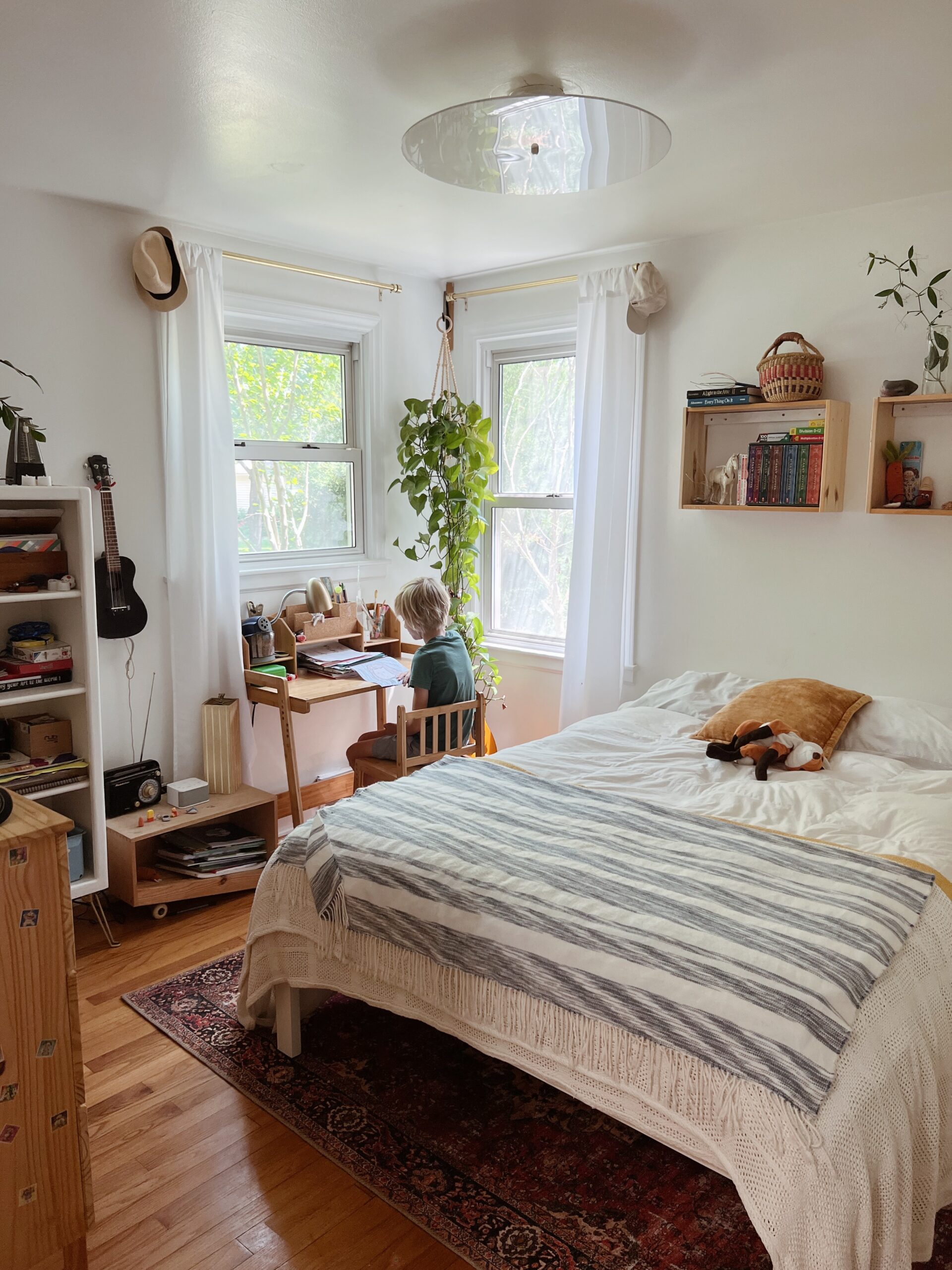 And that's a bedroom wrap! Thanks for being there for me during this bedroom tour that probably felt like 17 years.
Let me know what I missed!