Just want to make sure you caught the word ranch in the title. Ranch pizzas. These are ranch pizzas. There's ranch in them.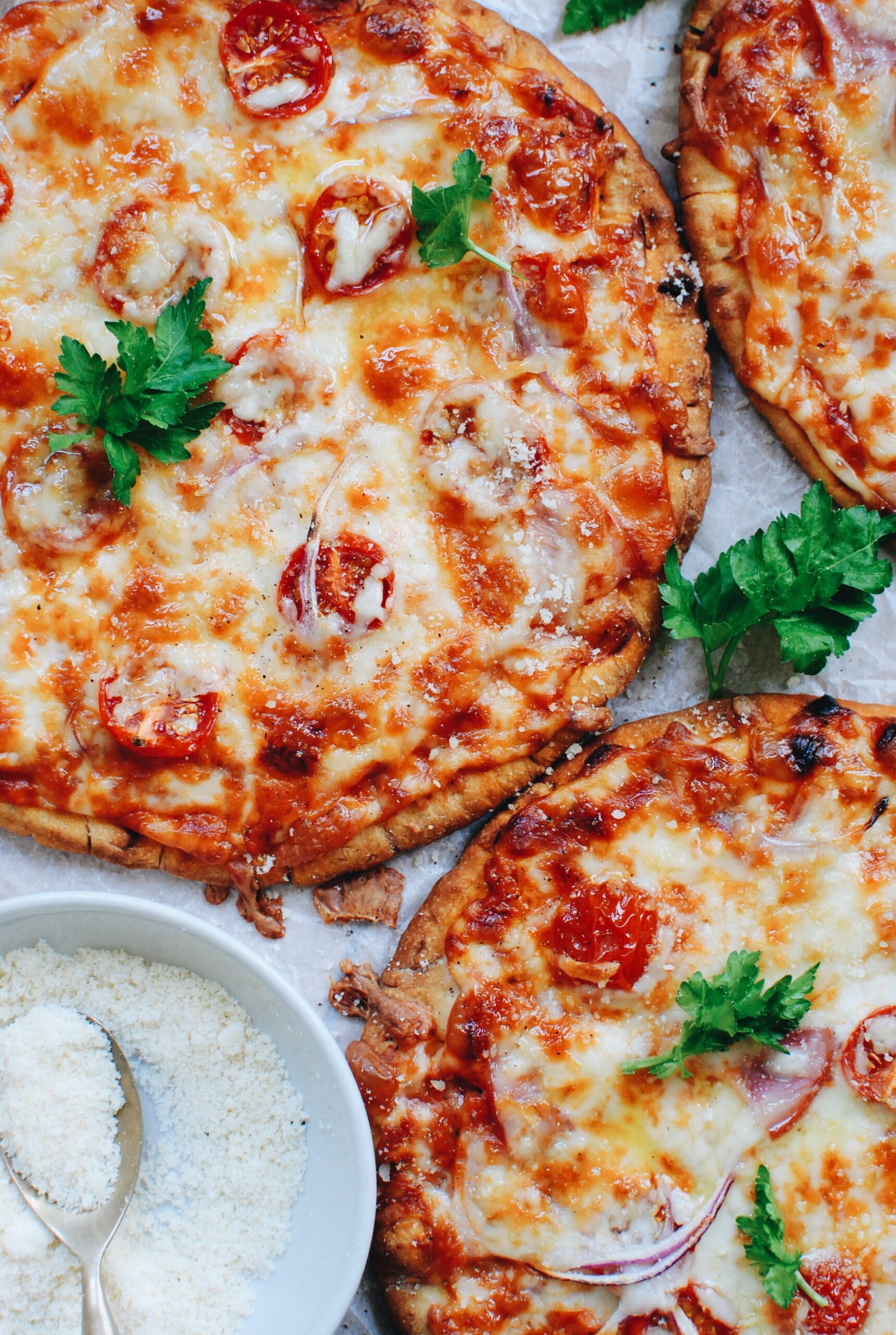 You know when you say a word so many times you don't know what it is or if it's right anymore? That just happened with ranch. Why does it sound weird? It's an odd word in my mouth! Same thing happened to me when I was super young with no jowls with the word bird. I was a child, with my mom in the grocery store and I said bird over and over and over until it no longer made sense to me. What is a bird? Why is a bird?
Never mind.
Ranch pizzas!
What we're looking at here is another non-recipe recipe. It's throw-together, meets all delicious checkpoints, uses some fresh ingredients, and has ranch in it. I mentioned the ranch dressing, right?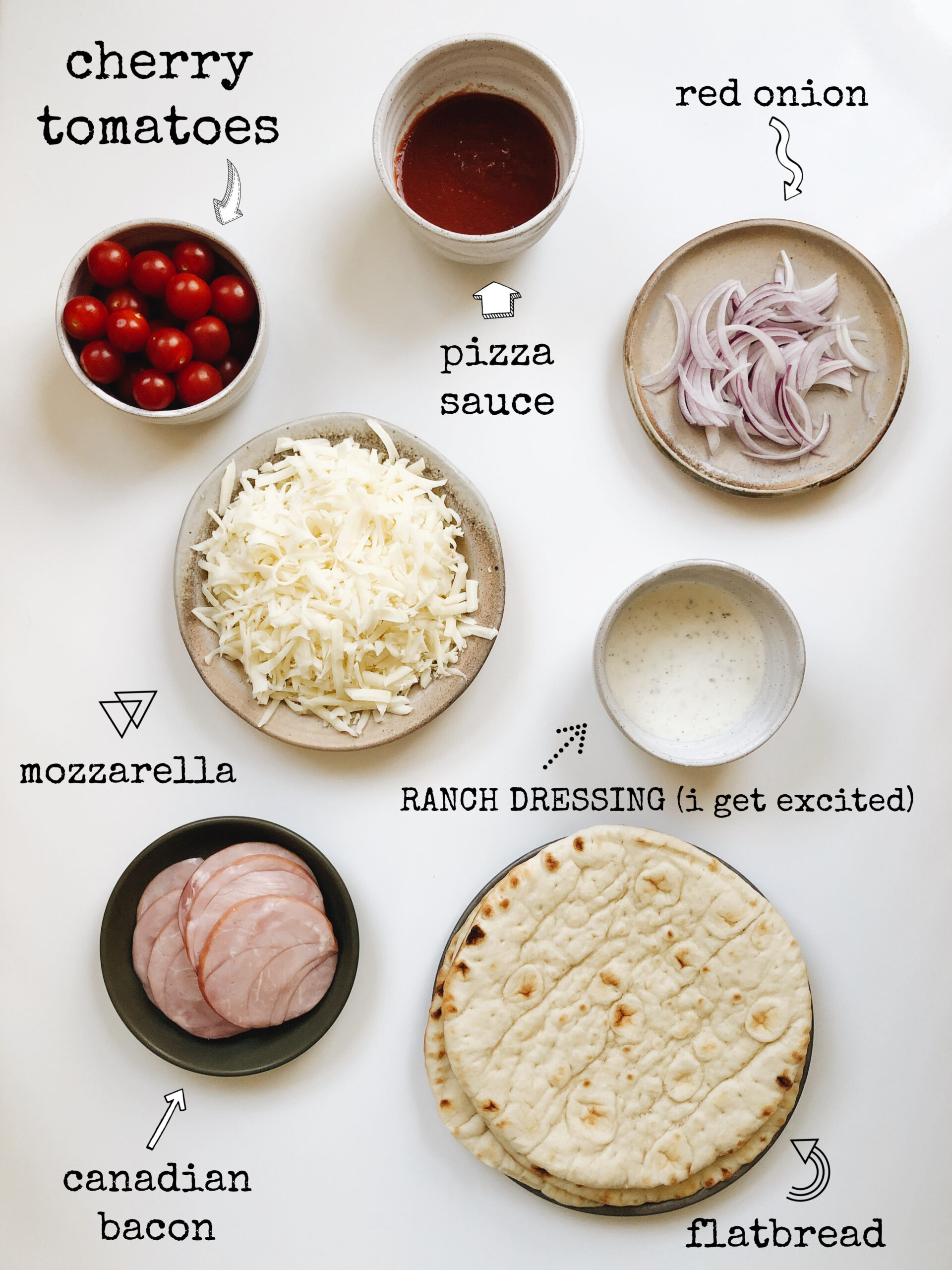 Now, you're more than allowed to be an overachiever this early in the year and make your own pizza dough. Try this one if you so feel it. On this particular day, however, flatbread was the solution governed by my raging inner soul fairies. And you know we don't argue with the soul fairies.
It's not tortilla flat, it's more like naan flat. You'll find it next to the naan. Slightly billowy, circular in shape, and frankly just gets the job done.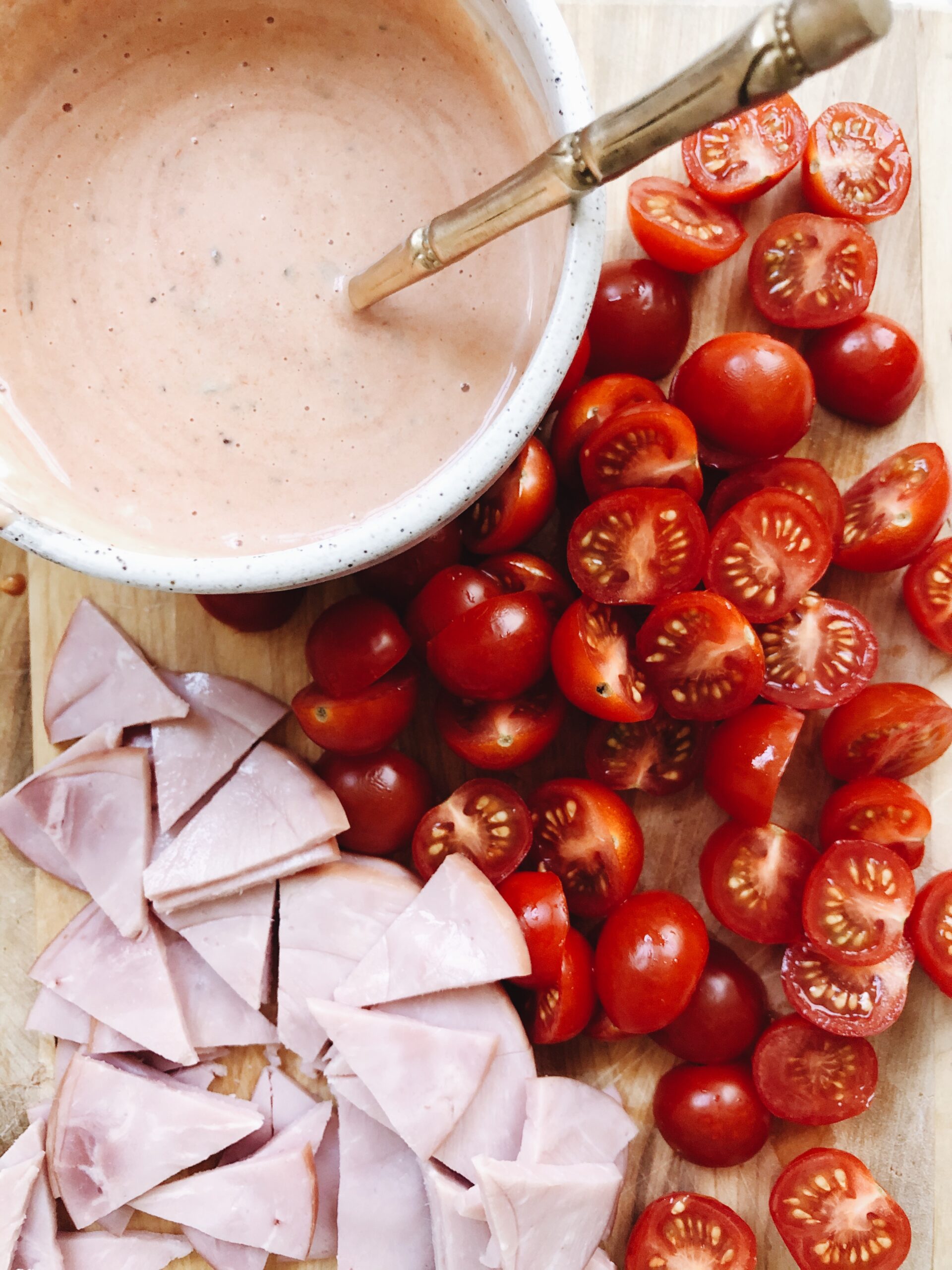 Oh you want to know why I added ranch to the pizza sauce? First of all, WHY THE HAY NAWT? Secondly, there's this pizza place in Fayetteville called Damgoode Pies, and they have this pizza with a pink sauce. Listen, I'm not sure what's in that pink sauce, but it exists and for that reason I have purpose. Plus I have vivid memories of sitting at a booth with my gang of Arkansas girlfriends for hours drinking cheap wine and gorging on various pizzas. This was over a decade ago, but I can still remember our hairstyles, the then-current gossip and the tipsy sidewalk stroll back to Laura's to continue our shared wine-soaked reverie.
What I'm trying to say is, you'll mix your favorite pizza sauce with some ranch dressing and voila!- tangy pink sauce. Look at us living.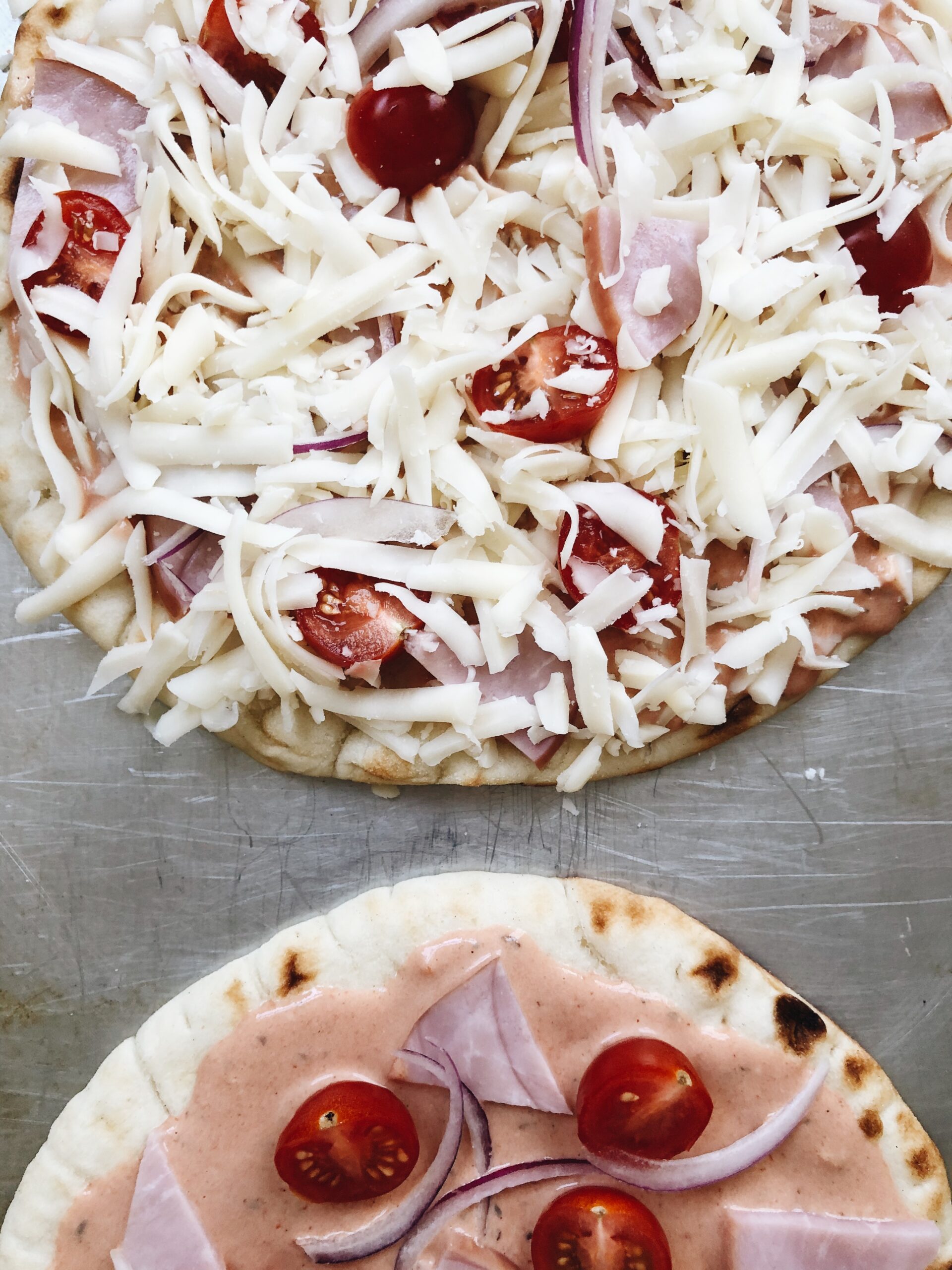 Flatbread + ranch sauce + halved cherry tomatoes + Canadian bacon pieces + red onion + mozzarella. It's simple, yes. But deeeeuuuuuum is it ever so delicious. And you barely did a thing.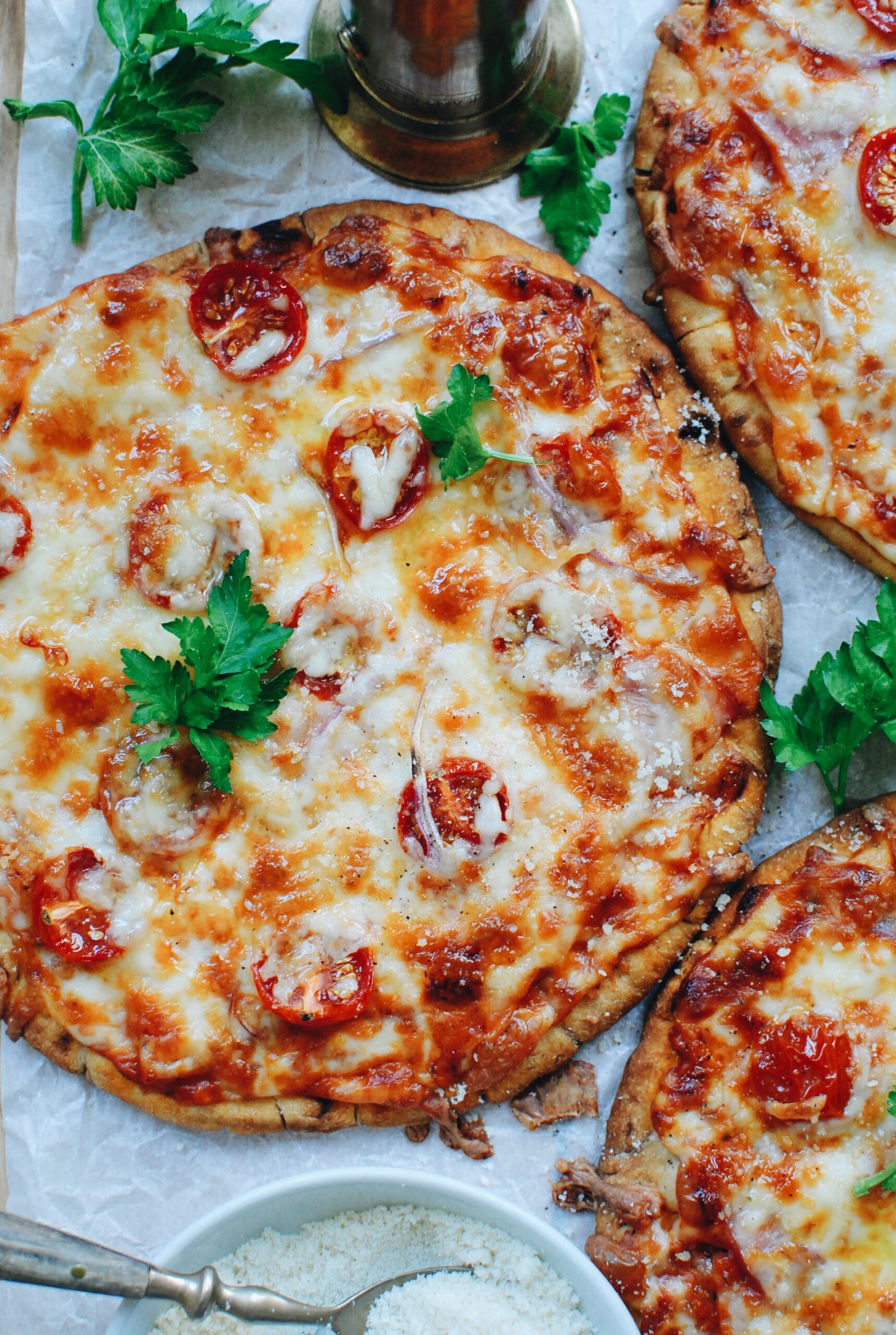 Yes. Yes, and more of the yes. The flatbread has just the right amount of thickness to hold up to our toppings. The slight crispy bottom, the tangy cherry tomatoes, the little pops of red onion here and there, and the unmistakable ham flavor shining through with the Canadian bacon. It all just works. Everything. It works.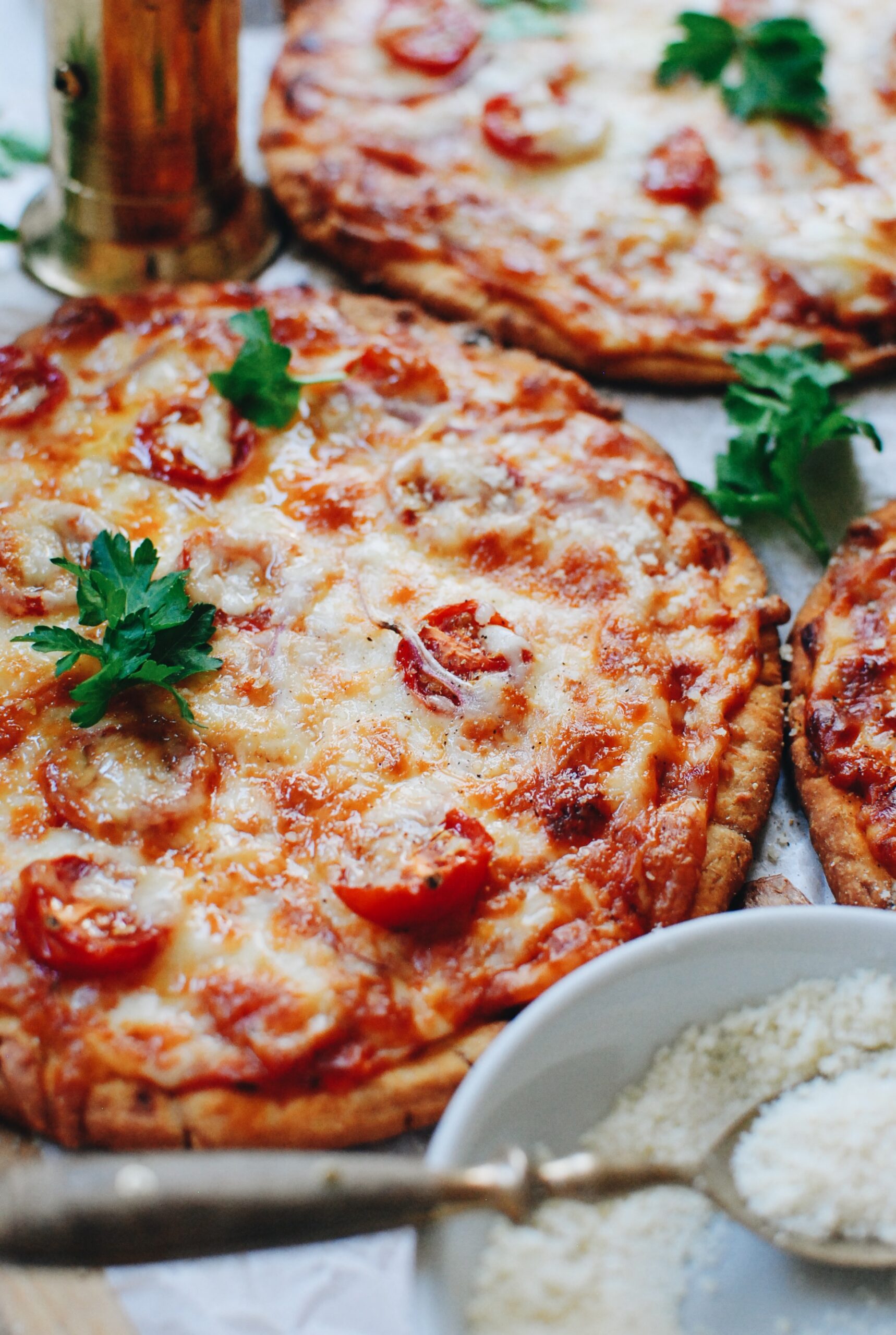 And only seven ingredients! What I love about this is that you can modify. Add in some tangy jalapenos from a jar if you're so led. Double up on the meat if you want more guts. Add pineapple if you live a controversial life (I I'm camp pineapple myself). And lawwwwd, don't forget your parmesan. Garnish garnish. Garnish. (and by garnish I mean dump it on.)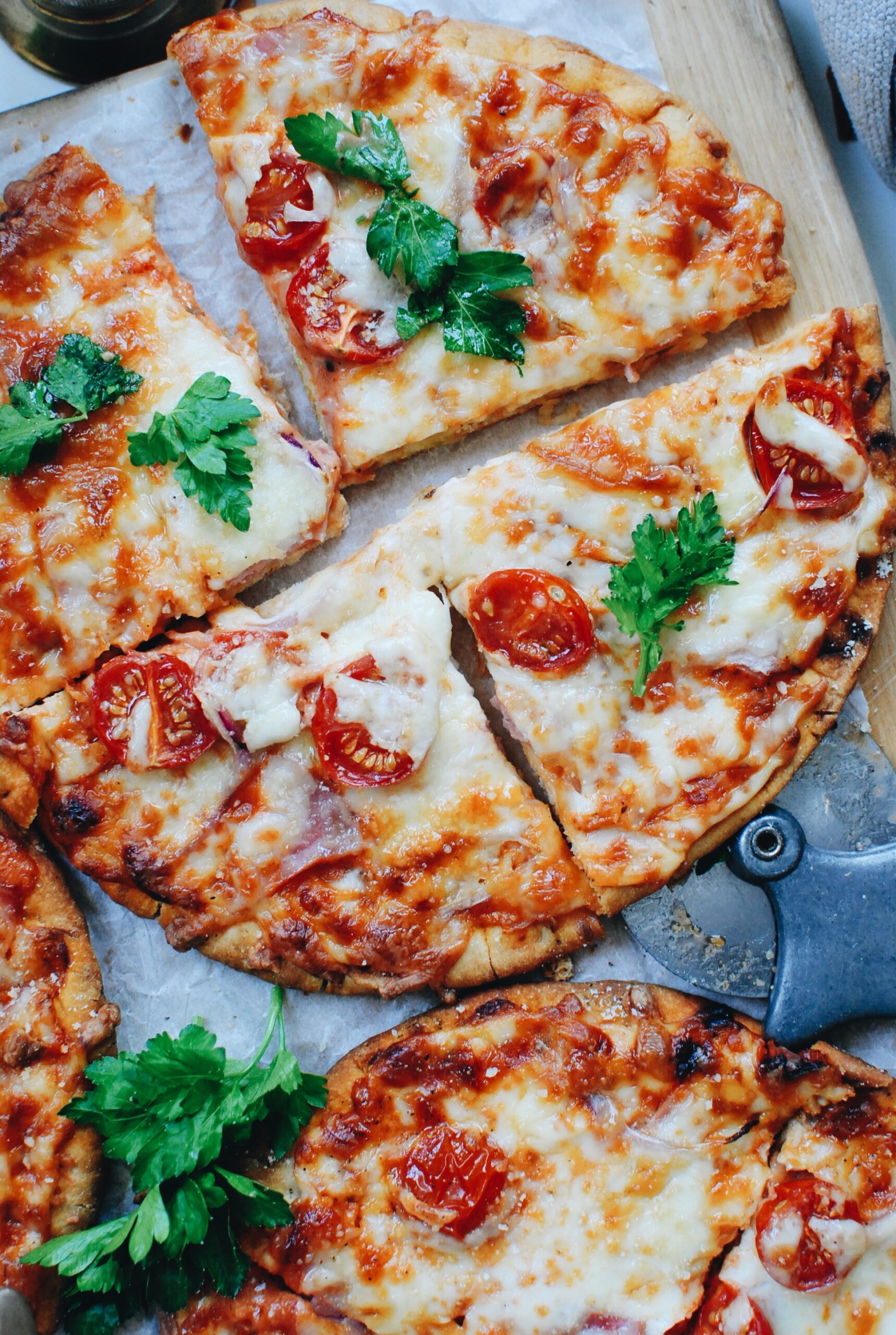 This comes together in a handful of minutes, and while it's in the oven you can throw together a crunchy green salad, since it's January. Or skip the salad. You fly, little bird.
BIRDBIRDBIRDBIRDBIRD.
Ugh, I did it again.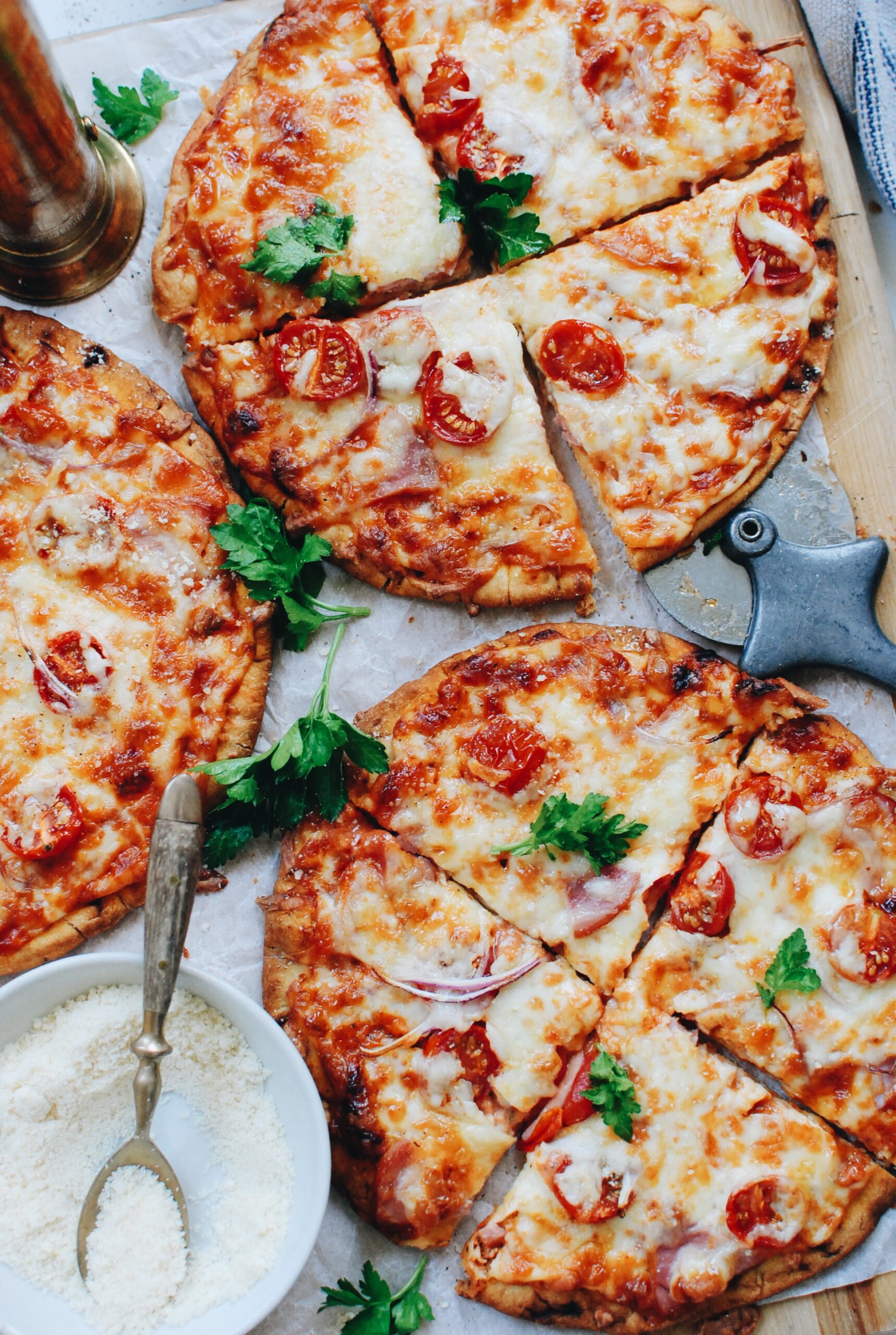 Can we make these now please?
Flatbread Ranch Pizzas with Canadian Bacon and Tomatoes
Ingredients
4 flatbreads
1/2 cup pizza sauce
1/2 cup ranch dressing
1 (7 oz) package Canadian bacon, cut into pieces
1 cup cherry tomatoes, halved
Thinly sliced red onion (about 1/3 cup, less if you want)
1 (8 oz) block mozzarella cheese, grated
Parmesan and parsley for garnish
Instructions
Preheat your oven to 400.
In a medium bowl, mix together the ranch and pizza sauce. Evenly spread the sauce over the flatbreads. Top with tomatoes, Canadian bacon and red onion. Top each flatbread pizza with cheese and bake on roasting sheets or a pizza stone, 15-20 minutes, or until the cheese is starting to brown and bubble.
Garnish with parmesan and parsley. Slice and serve immediately!
Makes four pizzas.
7.8.1.2
476
https://bevcooks.com/2021/01/flatbread-ranch-pizzas-with-canadian-bacon-and-tomatoes/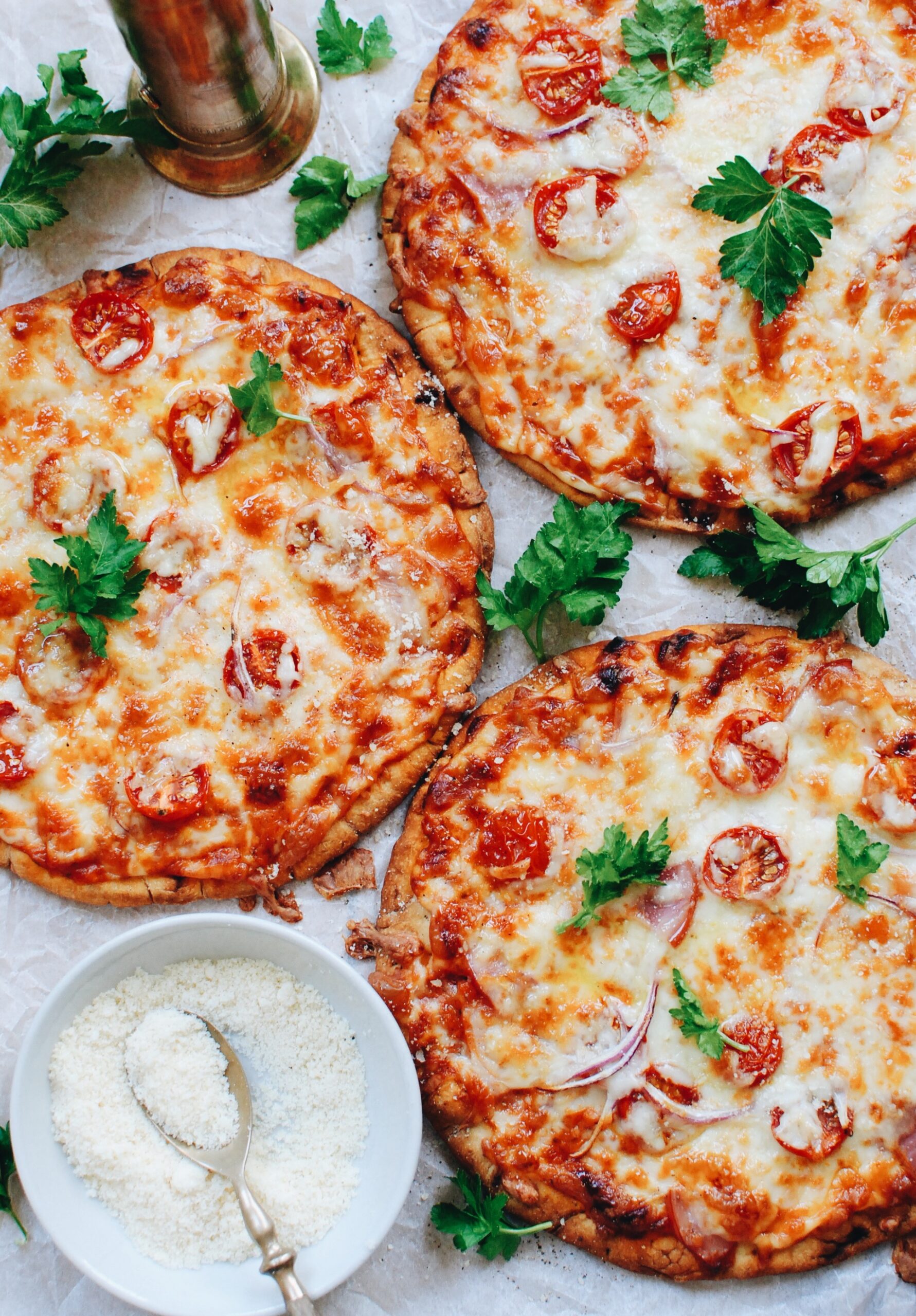 Your tonight just thanked you.