Chicken salad lovers! This is for you. And me. And us. Let's just bring it in because we're adding ROSEMARY and shallots.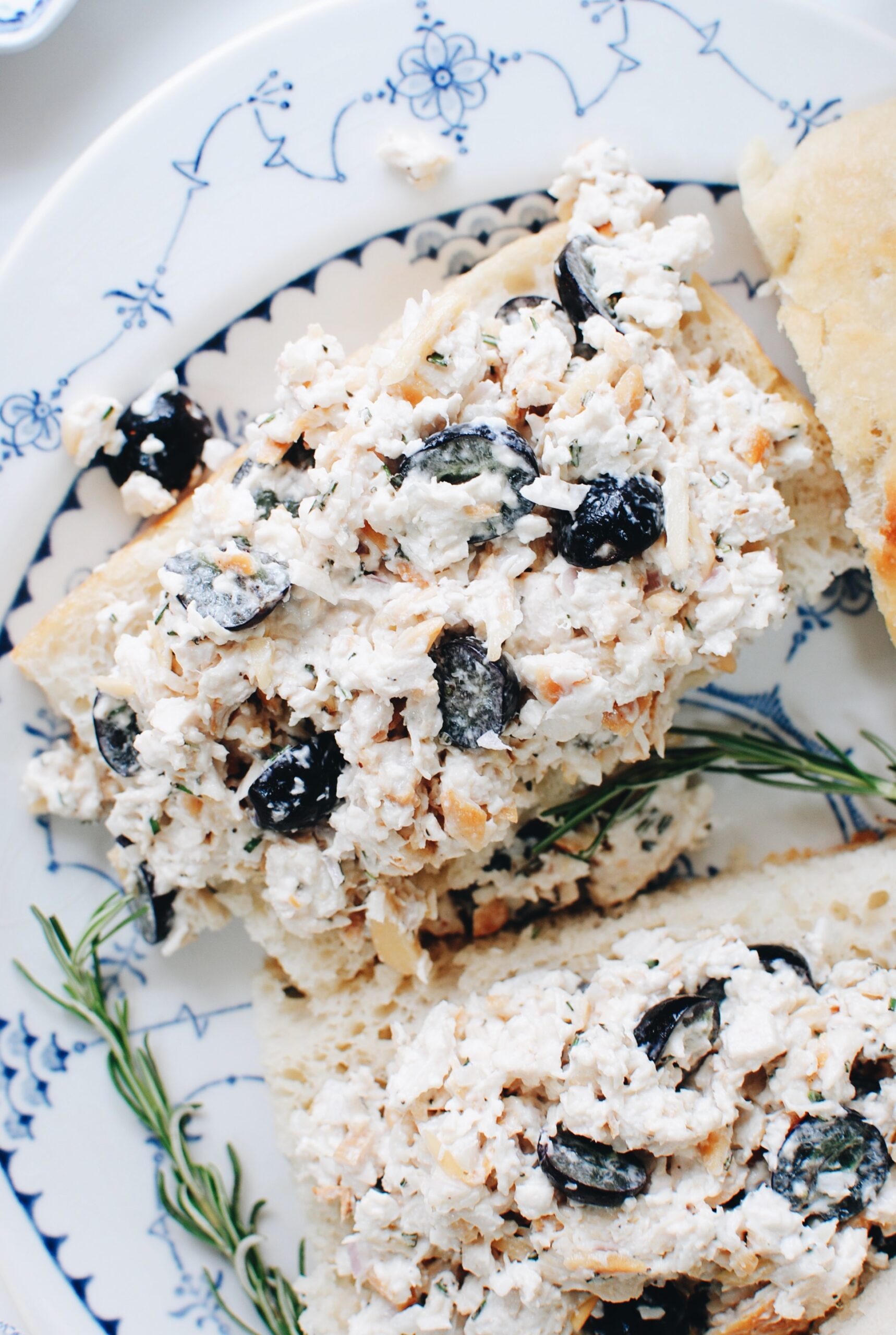 I'll be the first to say it's not the most photogenic dish. You'd get better photos, but just trust me on how much you need to whip this up. And if you know the magic of a creamy chicken salad on homemade bread, you'll stop your whole entire life and get the bread dough started today. But hey, buy any bread you dig! I just can't stop with homemade focaccia, so this was my route.
Let us peepeth.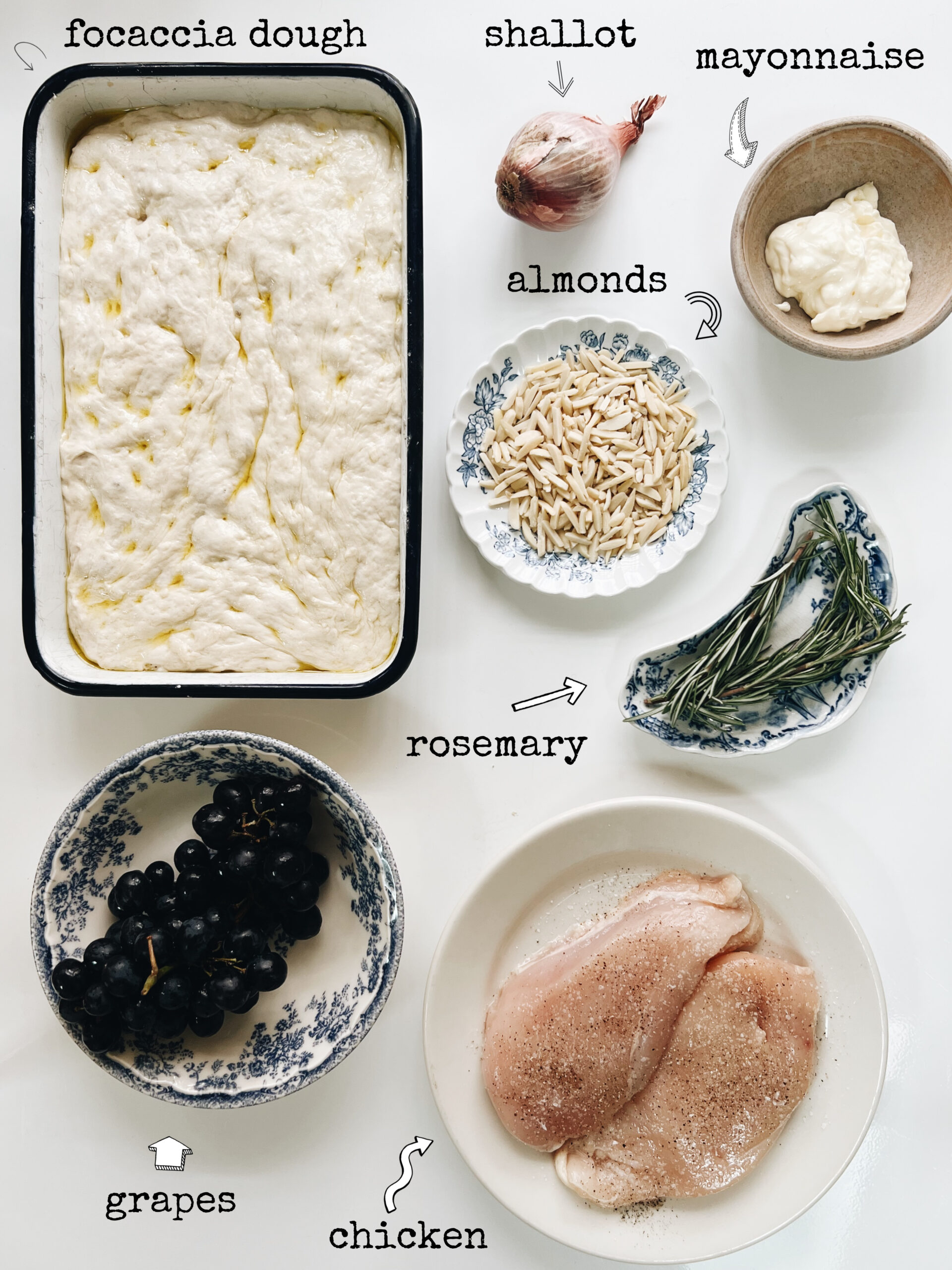 What makes this so special are two things. A few things. A lot of things.
First of all, we sear the chicken in a pan. Hello, little bits of seared chicken in a salad? You'll never regret it.
Second of all, slivered almonds spend a hot minute in a skillet to toast. Think about that texture for a minute. I know, right?
Grapes! Are these red? Are these purple? Are they nearly black and could be mistaken for olives? For sure. But it was all my store had so I went with it. But get them because that hit of sweet-meets-tart is fantastic.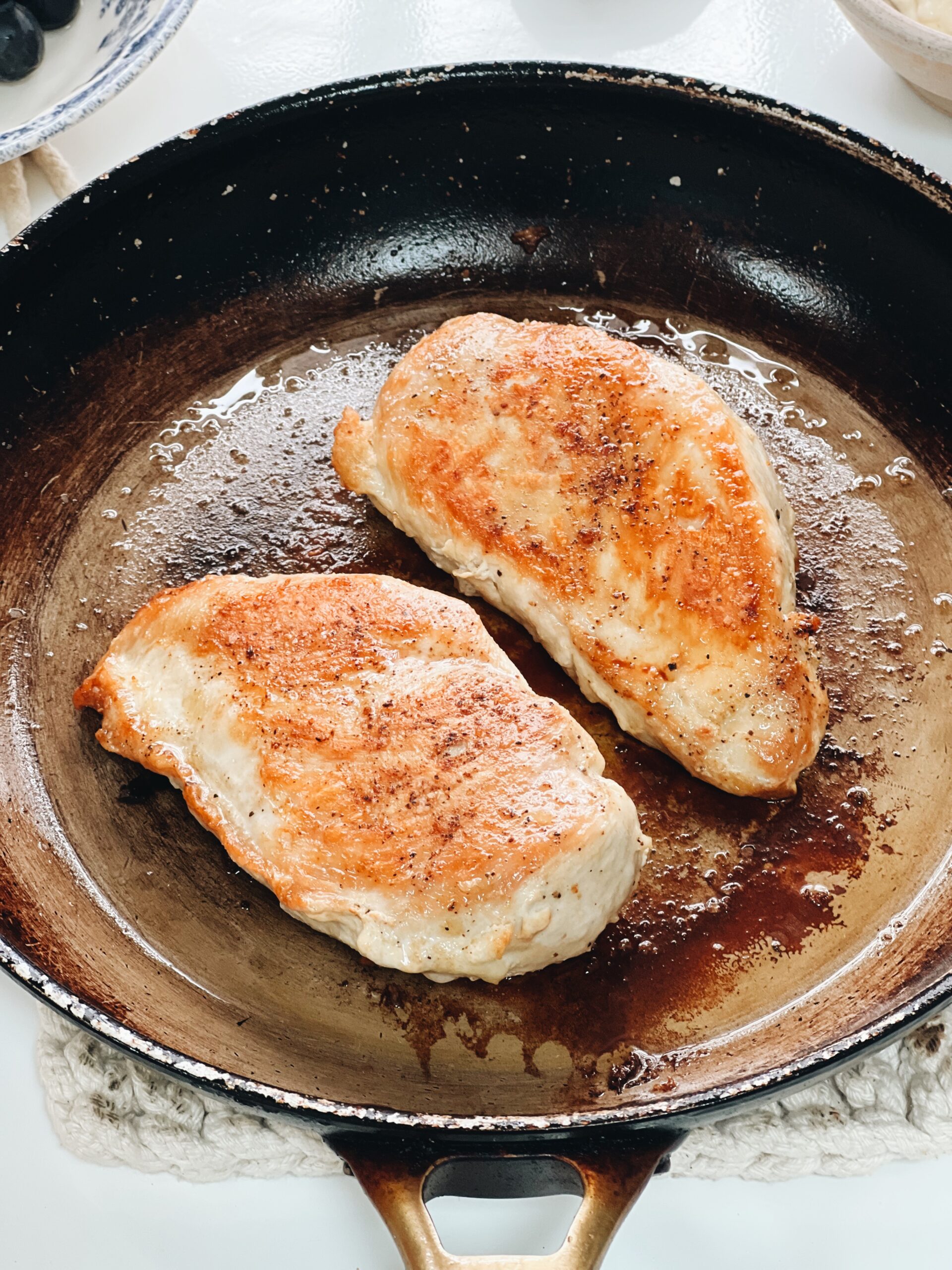 For the chicken, just salt and pepper on both sides. In a pan, five minutes per side. That should do it! Let it rest (and cool) a good bit while you slice grapes, toast almonds, mince the shallot and the rosemary. Nothing takes too long, but it's a good way to use that time while the chicken sears and rests. Know what I mean, Vern?
After that you'll violently chop the chicken way down. You'll get into it.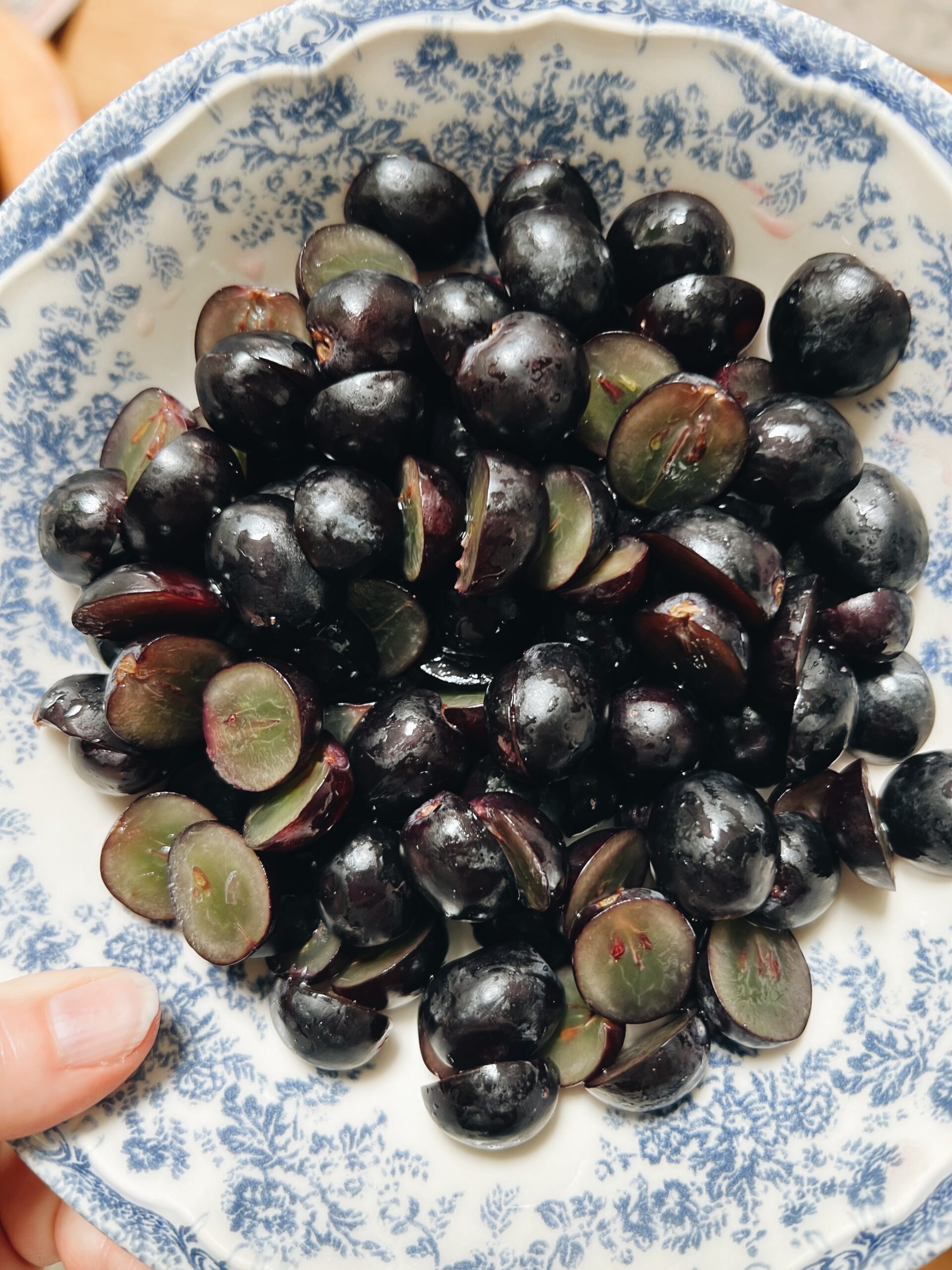 Not entirely sure why I have another photo of grapes. Maybe it's to show you that they're not in fact olives, like Aaron thought. Honestly, dude.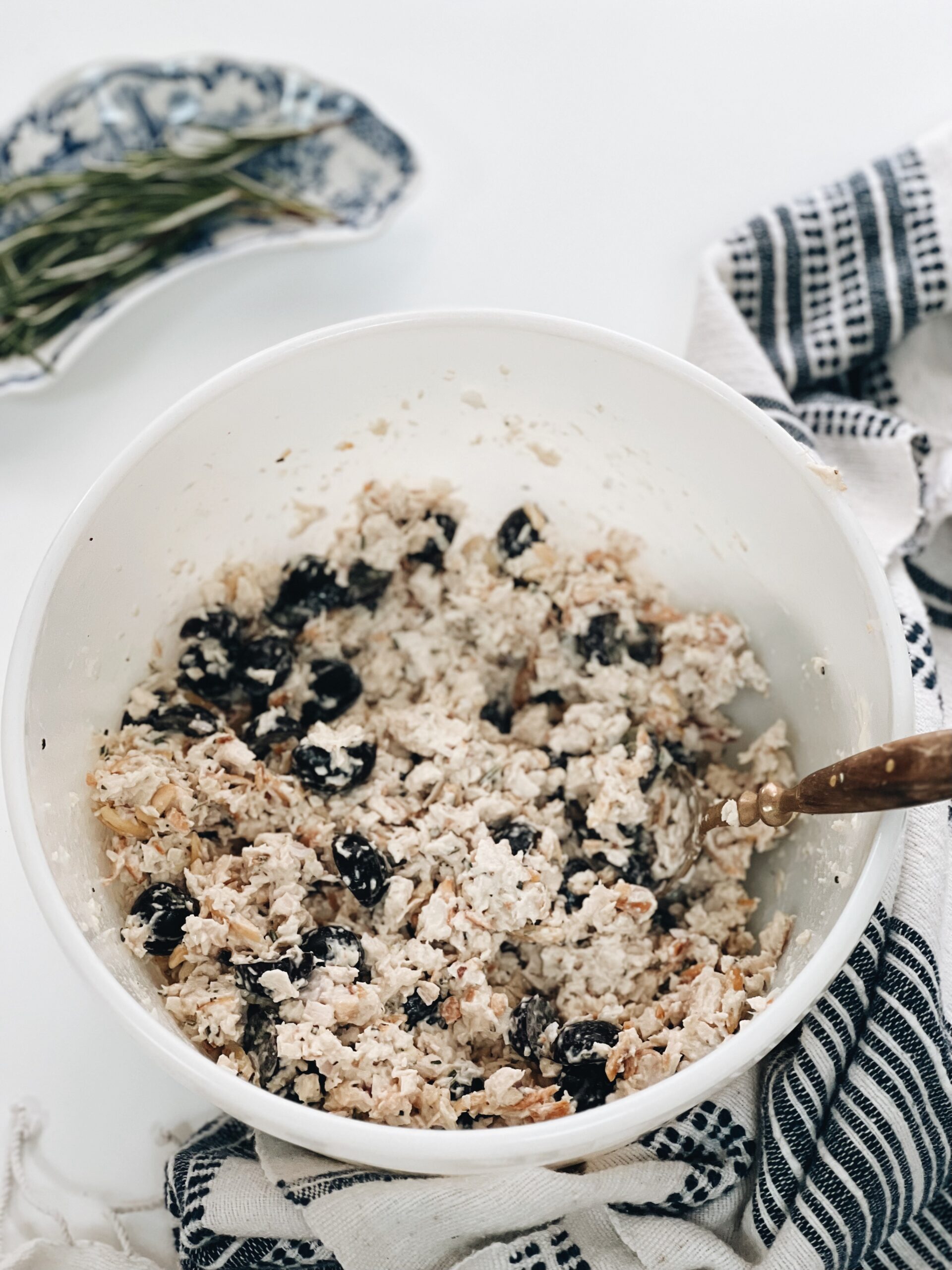 So shooting chicken salad is hard. Yay!
But you'll just add it all to a bowl and get it good and coated and creamy. I'll admit, I kept adding mayo. I started with 3 Tbs. and added another dollop to get it creamier. Tangier.
And guys, the rosemary. It just MAKES it. Listen up and listen hard – do not leave the rosemary out.
Once more for the person in the back – do NOT leave the rosemary out, 'mkay?
DU-LISH. The almonds are toasted and crunchy. The grapes are tart bursts of heaven. The chicken itself is flavorful from the pan searing, and the shallots of course add a loaded aromatic undertone that's irresistible.
And the bread! That focaccia is a true winner, and here it is again if you missed the link the first time. Like, this entire paragraph is a link. GET IN IT.
You can add some art too, if you want. Or not. I'm breezy!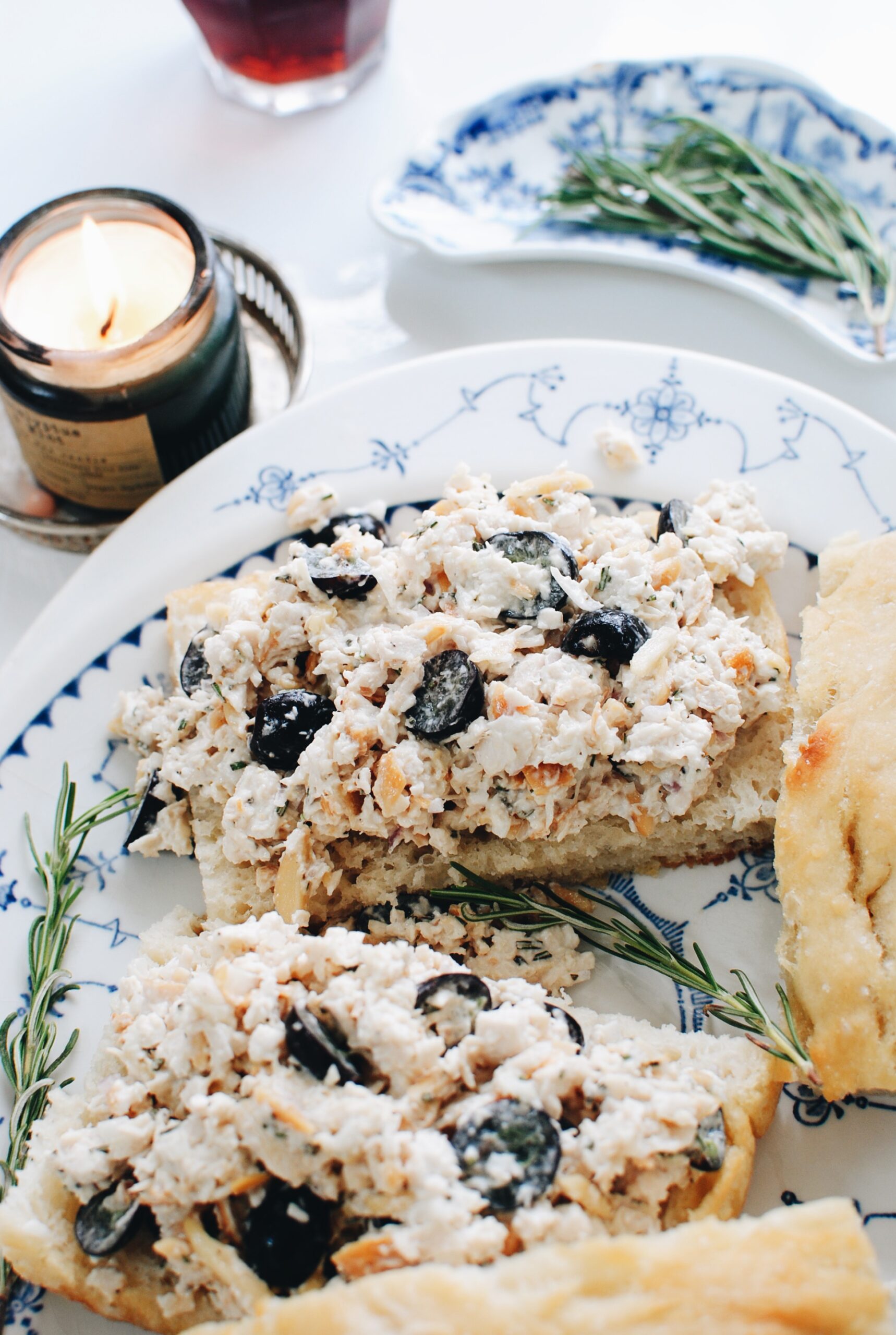 Makes a great picnic idea if the weather's not a complete turd where you are!
Rosemary Chicken Salad with Homemade Focaccia
Ingredients
2 chicken breasts
2 Tbs. minced shallot
3 Tbs. slivered almonds, lightly toasted
1 cup halved red or purple grapes
1 Tbs. minced fresh rosemary
4-5 Tbs. mayonnaise (or more if you need it!)
Focaccia, for the sandwich
Coarse salt
Instructions
The Focaccia bread recipe is linked in the post! Make that or buy some at a bakery. Either works.
Season the chicken with salt and pepper on both sides and sear in a skillet over a medium-high heat with a couple of Tbs. extra-virgin olive oil. Sear five minutes on one side, flip and sear another five minutes. Transfer the chicken to a bowl and cover with foil to rest while you prep the rest. After it cools a bit, give the chicken a good chop. Mince it down. Or shred it! Either way will get it done.
In a large bowl, combine the chopped chicken, minced shallot, toasted almonds, halved grapes, mayo, rosemary and a pinch of salt. Give it a good stir and see how that looks. SO GOOD. Taste it. Does it need anything? That rosemary is pungent and earthy. Let this chill in the fridge for a bit, and if you need to add more mayo later on, swirl another Tbs. in it for extra creaminess.
Serve on baked focaccia, or on any bread you choose!
Serves four.
7.8.1.2
631
https://bevcooks.com/2023/03/rosemary-chicken-salad-with-homemade-focaccia/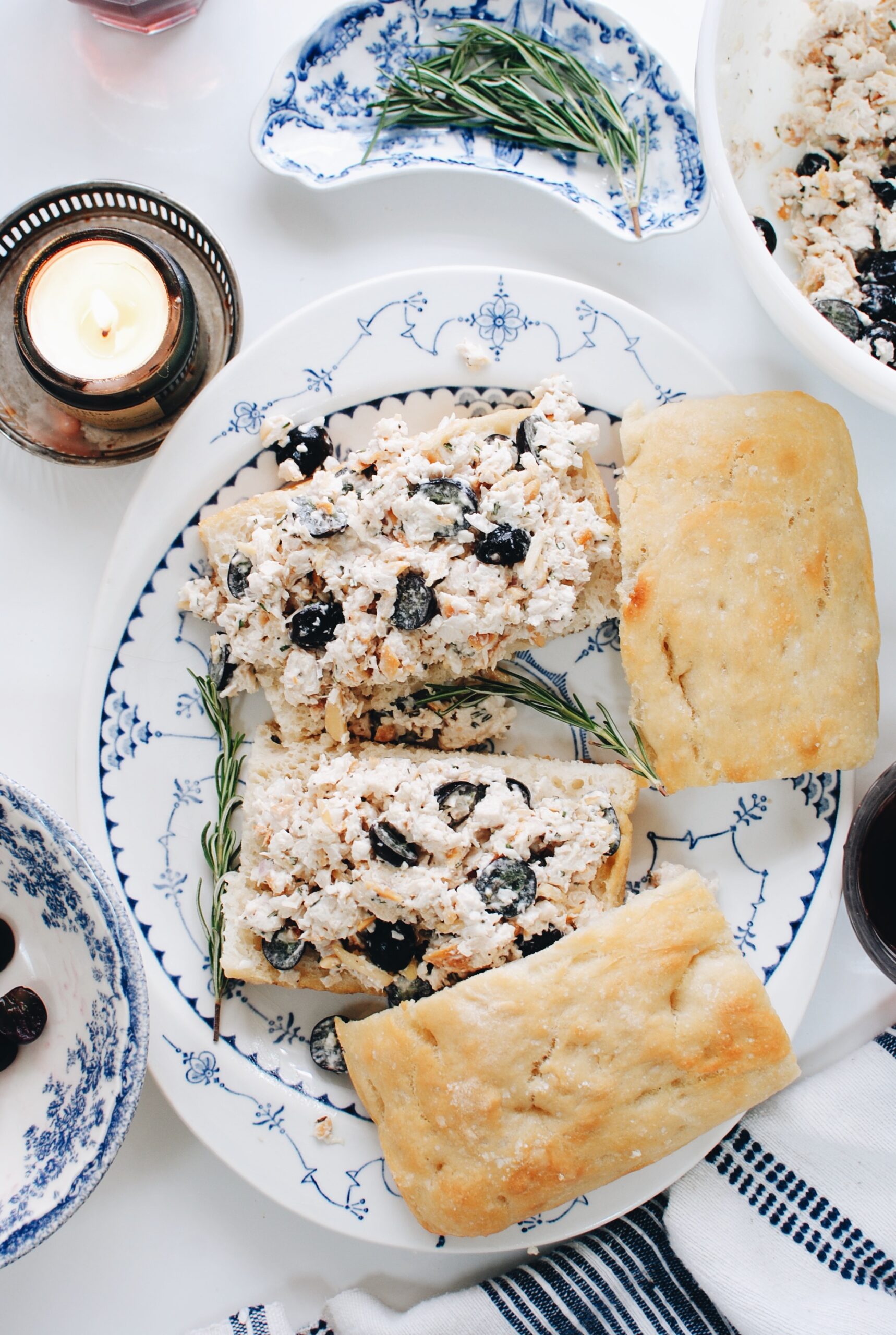 PLEASE report back when you make this. This weekend.