Frrrrrrrrrr! . … . . . . i day.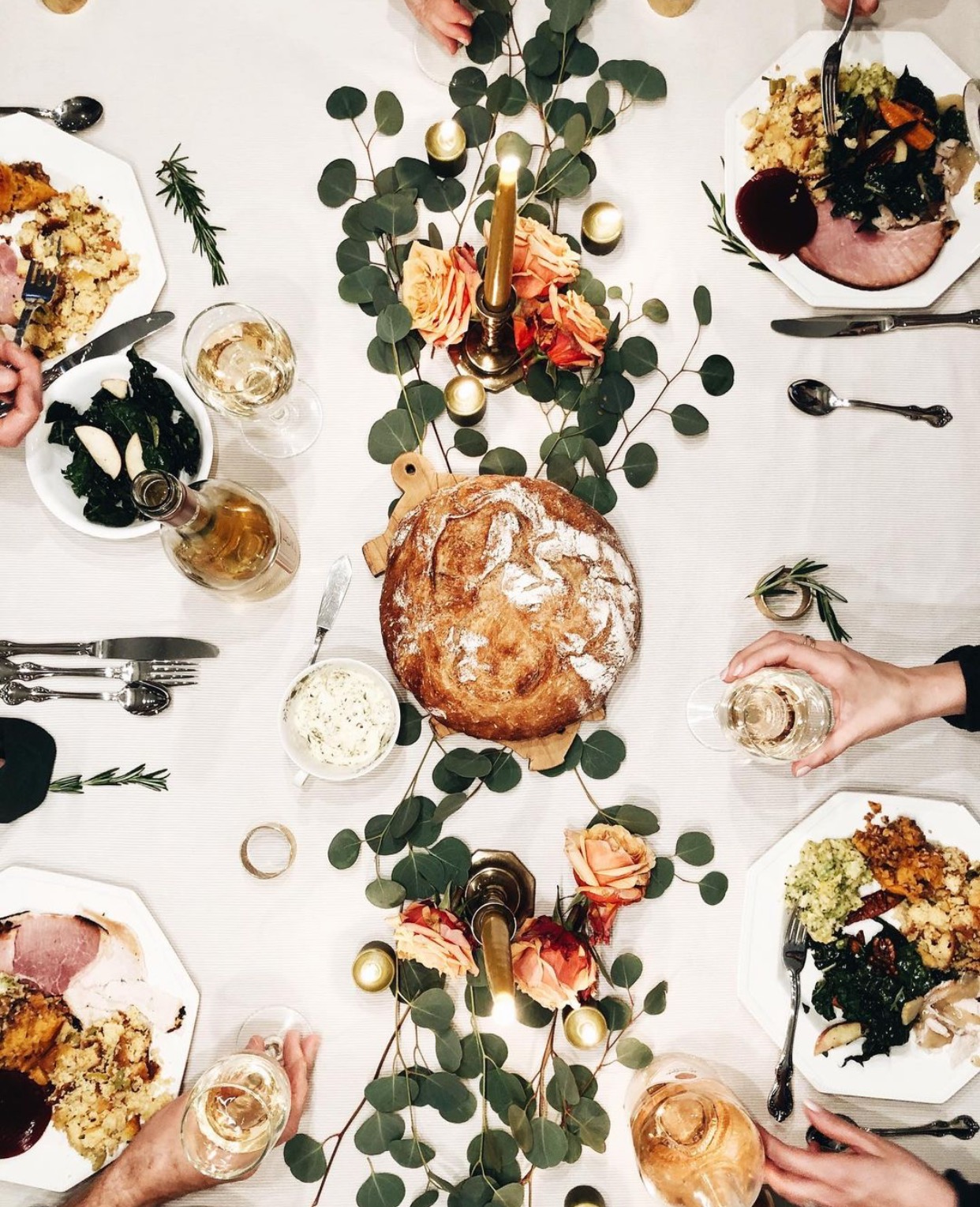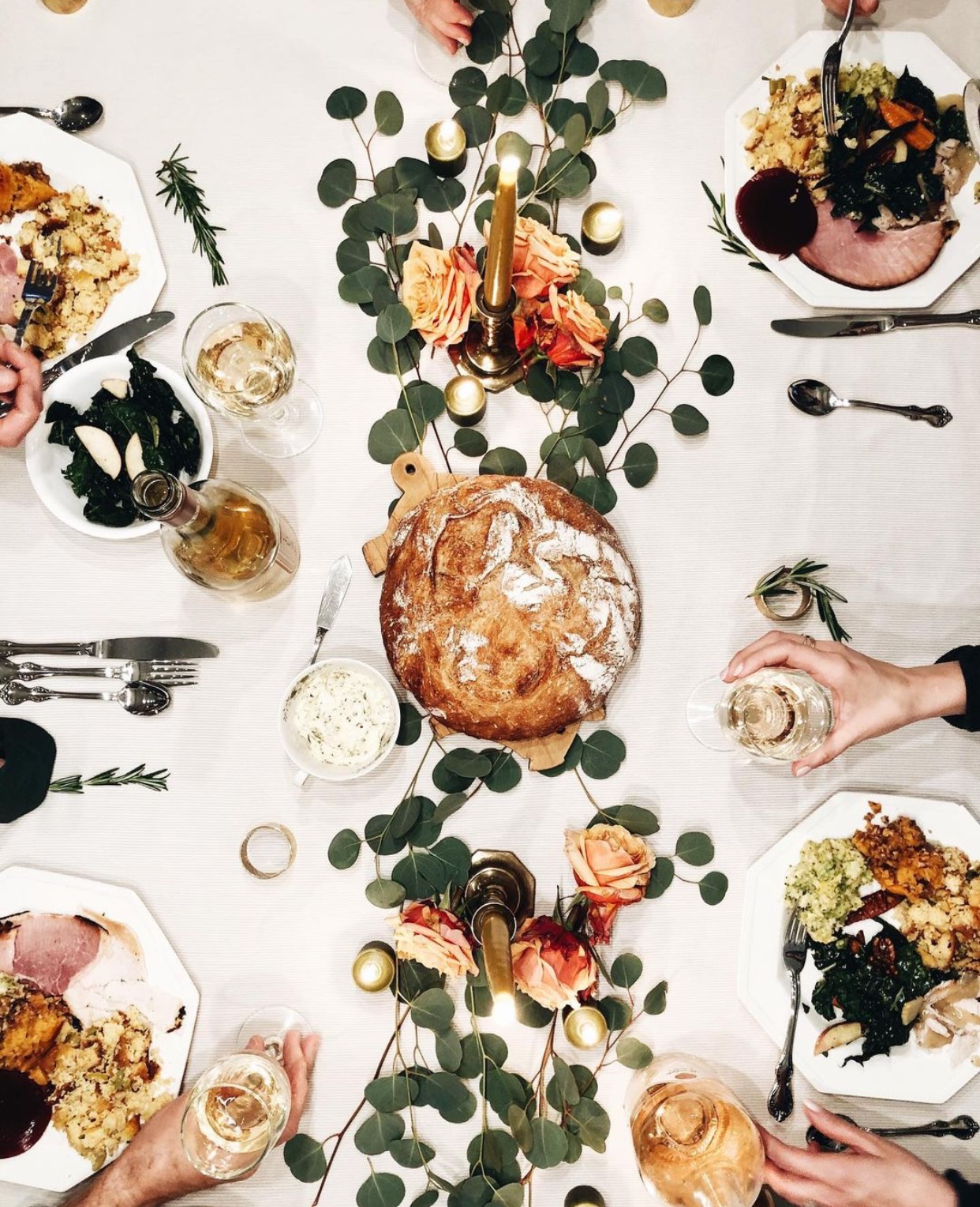 Welcome to the Thanksgiving addition! I think it is. I mostly make this up as I go along so are we talking Thanksgiving today? We're talking Thanksgiving today. Let's talk Thanksgiving today!
Please tell me you're staying home. How about we all just stay home with a movie (<–you know I watch that every single year) and a Bloody Mary, cook a small batch feast for your kiddos and dance in the kitchen and listen to fun music and Zoom the Grands when you can and work a puzzle or finish your novel and make your Christmas decorating plans. Doesn't that sound so festive and chill and calm and nice?
. . . hello?
. . .h . .. hi?
I've got my menu down. And would you believe my kids and husb – hold on. Let's do this in the next section. Hold up. I just need to stop typing and scroll down. Give me a second. Here we go.
Just kidding.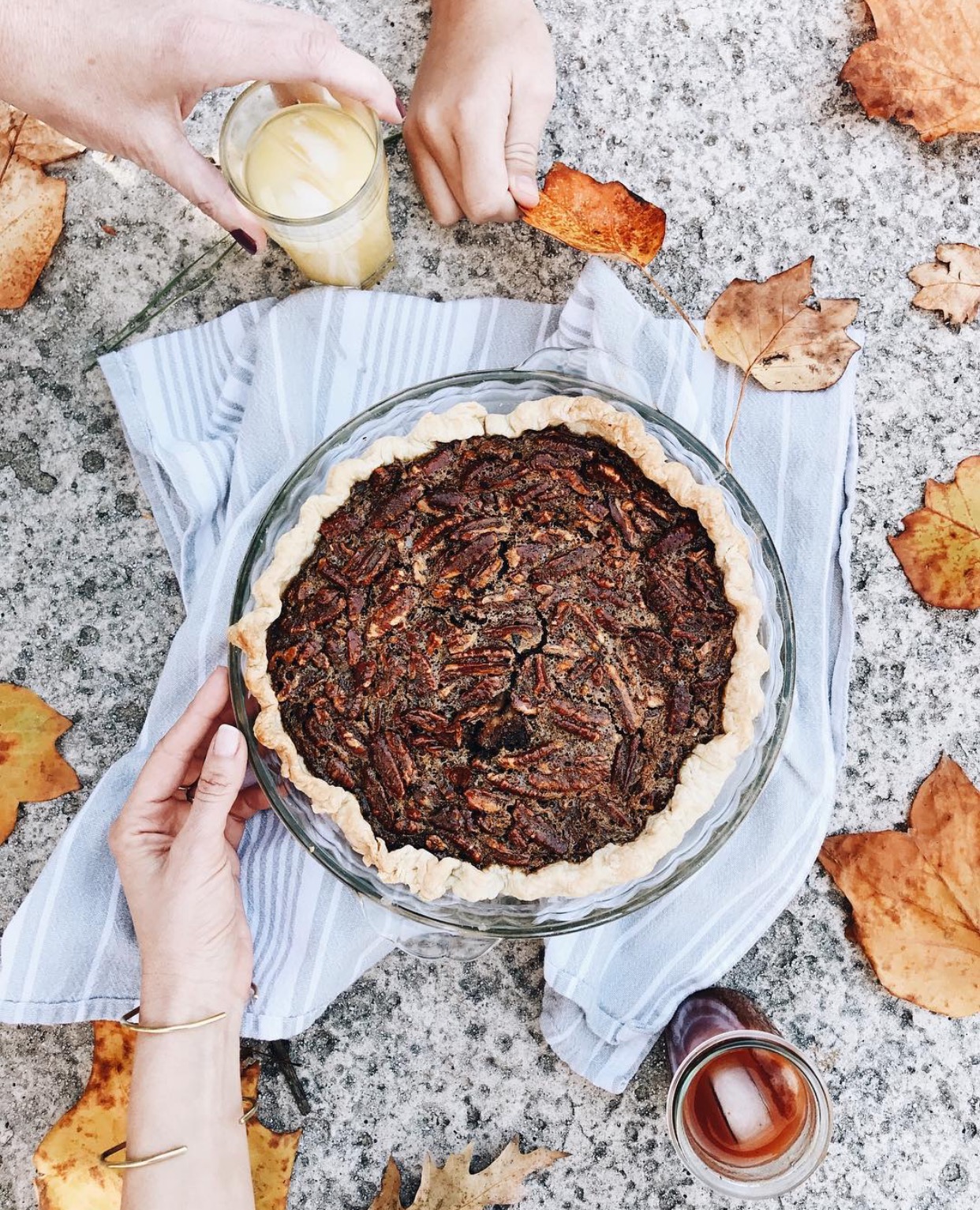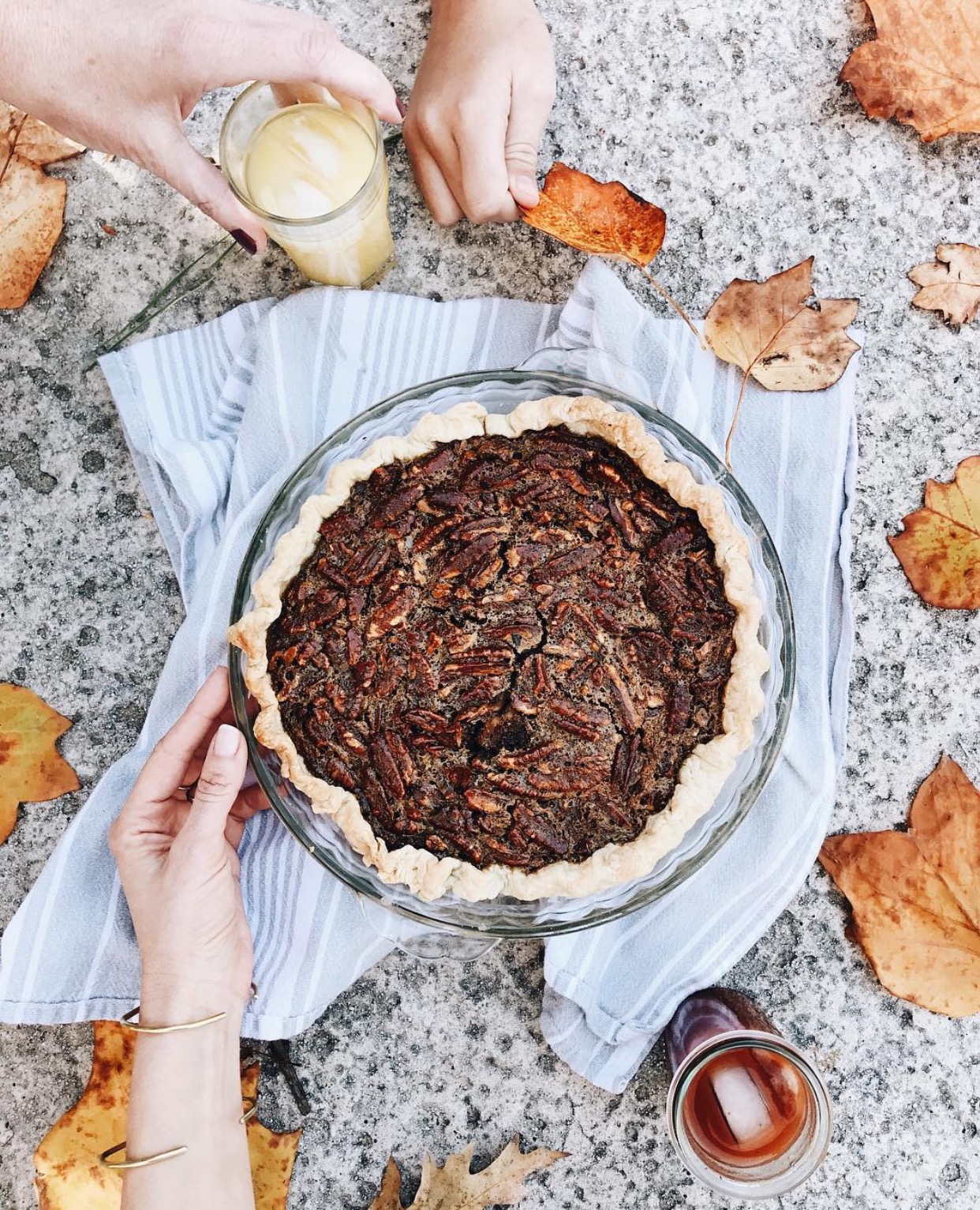 Would you believe my husband and kids vetoed CASSEROLES? What actual world are we living in? I was about to slip into cardiac arrest when I asked, "Okay guys, mashed potatoes or sweet potato casserole? I'll even sell my soul to the devil and put marshma–" "Mashed potatoes!"
What? Oh. Okay? Well I'm making a gravy, gersh dernit.
I'm also making a dressing. Stuffing. Dressing. I stuff nothing. It's not Thanksgiving without it and I'm putting both feet and arms down for that.
I also want to make rolls from scratch! I NEVER HAVE before. If you have a fantastic homemade roll recipe, you know where to find me. Right here, asking for the recipe.
Since these non humans want no sweet potato casserole, I'll SHOW THEM and roast them! With multi-colored carrots. Brown sugar topping for the pots, and a thyme honey butter for the carrots. (just mix the three and call it.)
I've got a frozen turkey breast that will be a cinch.
We'll also make a pumpkin pie, duh.
So that's my menu! BUT LISTEN. We need to talk.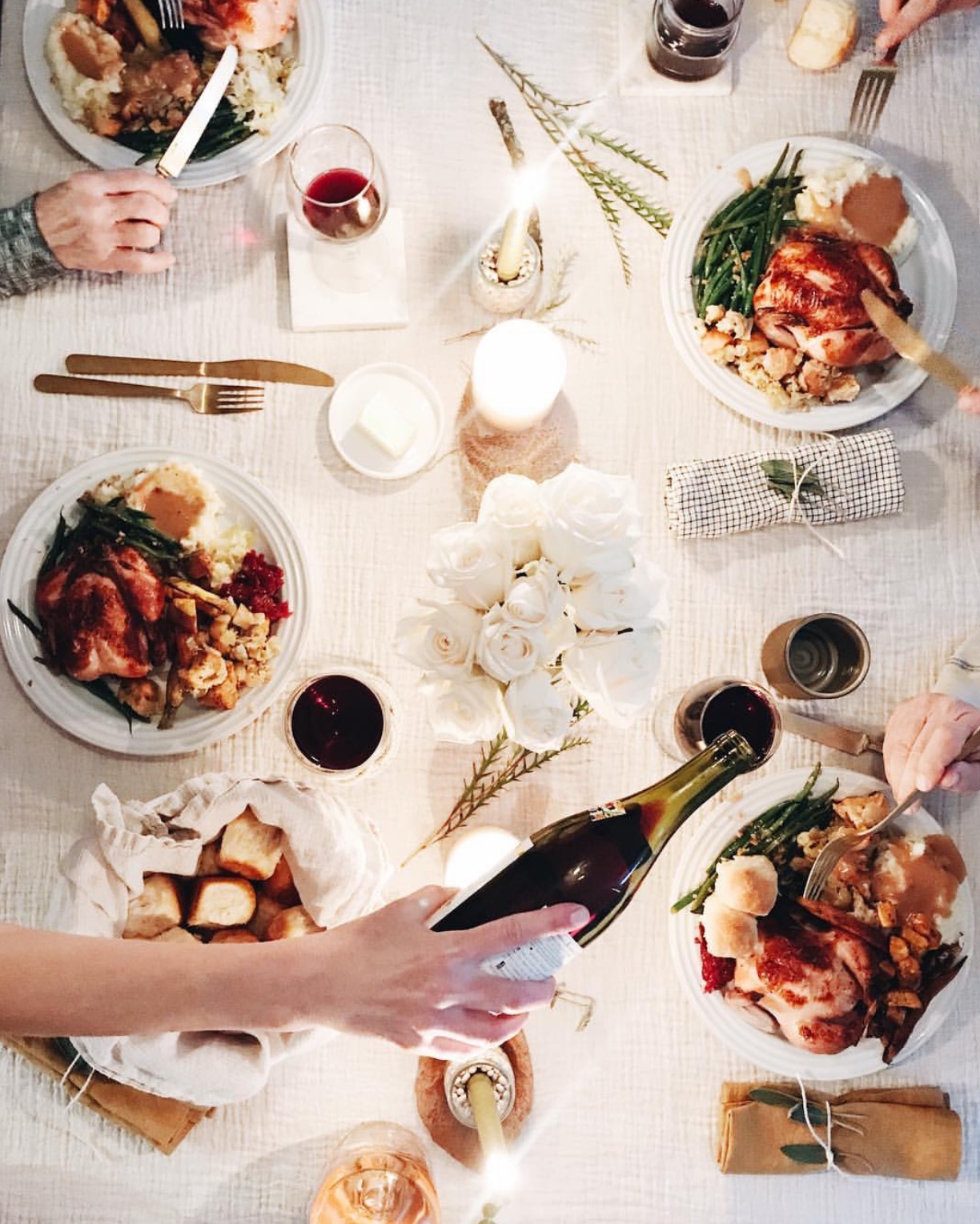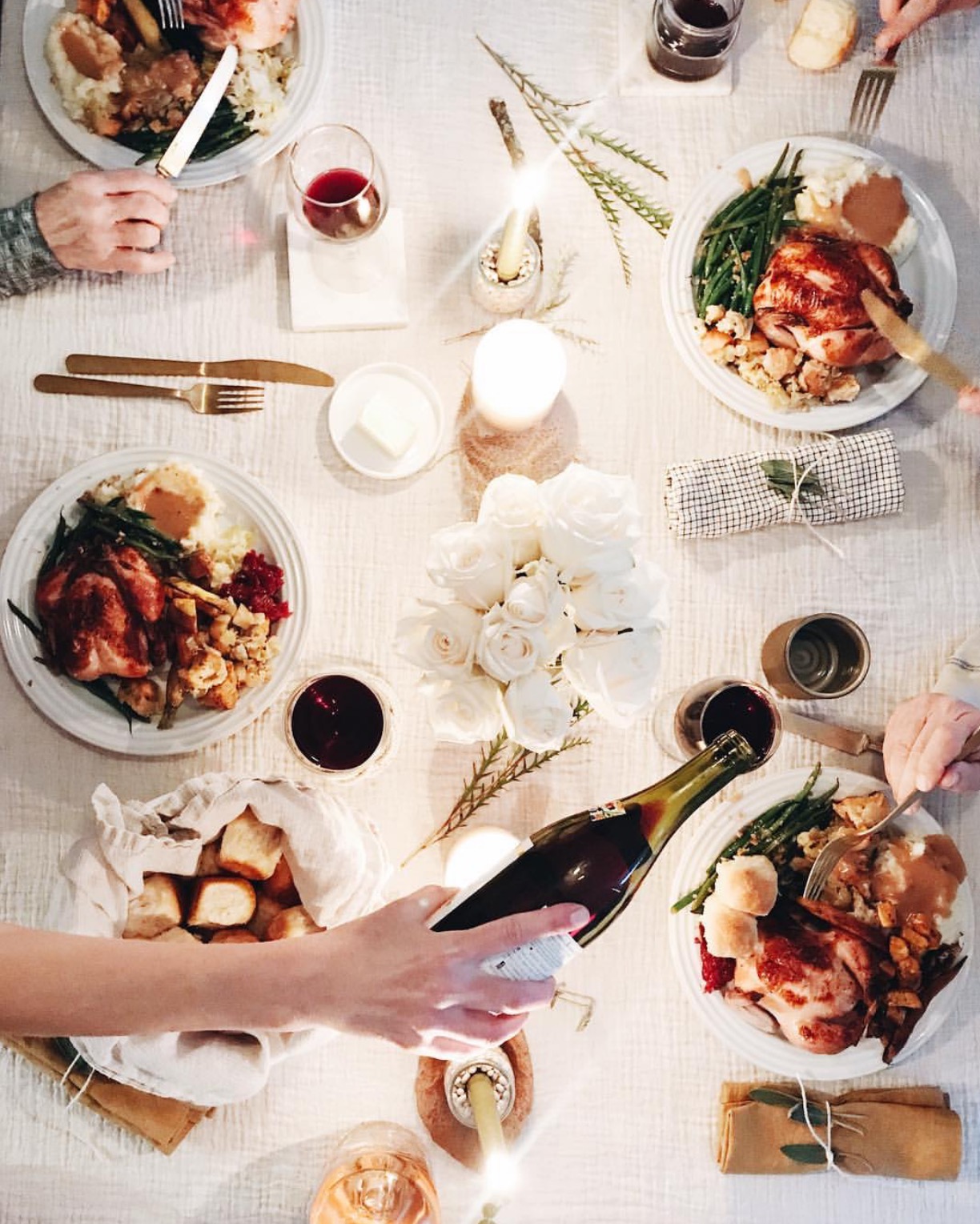 In other words, I have a poll.
Sorry sorry, I have a POLLLLLLLLLLLLLLL-AH!
What time of day do you serve? Because I feel like that's a tradition in which not to be tainted. (I feel like I need to be wearing a thick red cloak with fuzzy animal print at the top to say that.)
Is it lunch? Is it mid-day? Is it dinner? When do you serve this beastly spread? Tell me your traditions because you know I need them in order to thrive.
This is our plan, because frankly I just feel like talking.
9am: we start the movie. Coffee and eggs for me, cereal and juice for the kids. Simp simp.
10:30am: mama makes a Bloody. (sorry I said mama I will never do that again.)
11am: (and this is not my idea) we set out the Charlie Brown Thanksgiving spread. Which we all know to be popcorn, jelly beans, toast and pretzels. These are the actual choices by the humans that live in this home. Of course because I have a lick (ha) of sense, I'll add grapes, crackers and a soft brie with a honey drizzle. And we'll watch the show to go along with it, because you just have to find the special in the days these days.
4pm: the main event! Which is me organizing my sock drawer. Just kidding, we'll eat! Well, you know me – I'll get a photo and they'll get impatient and then we'll eat. That's all I have to say about that.
Tell me your schedule.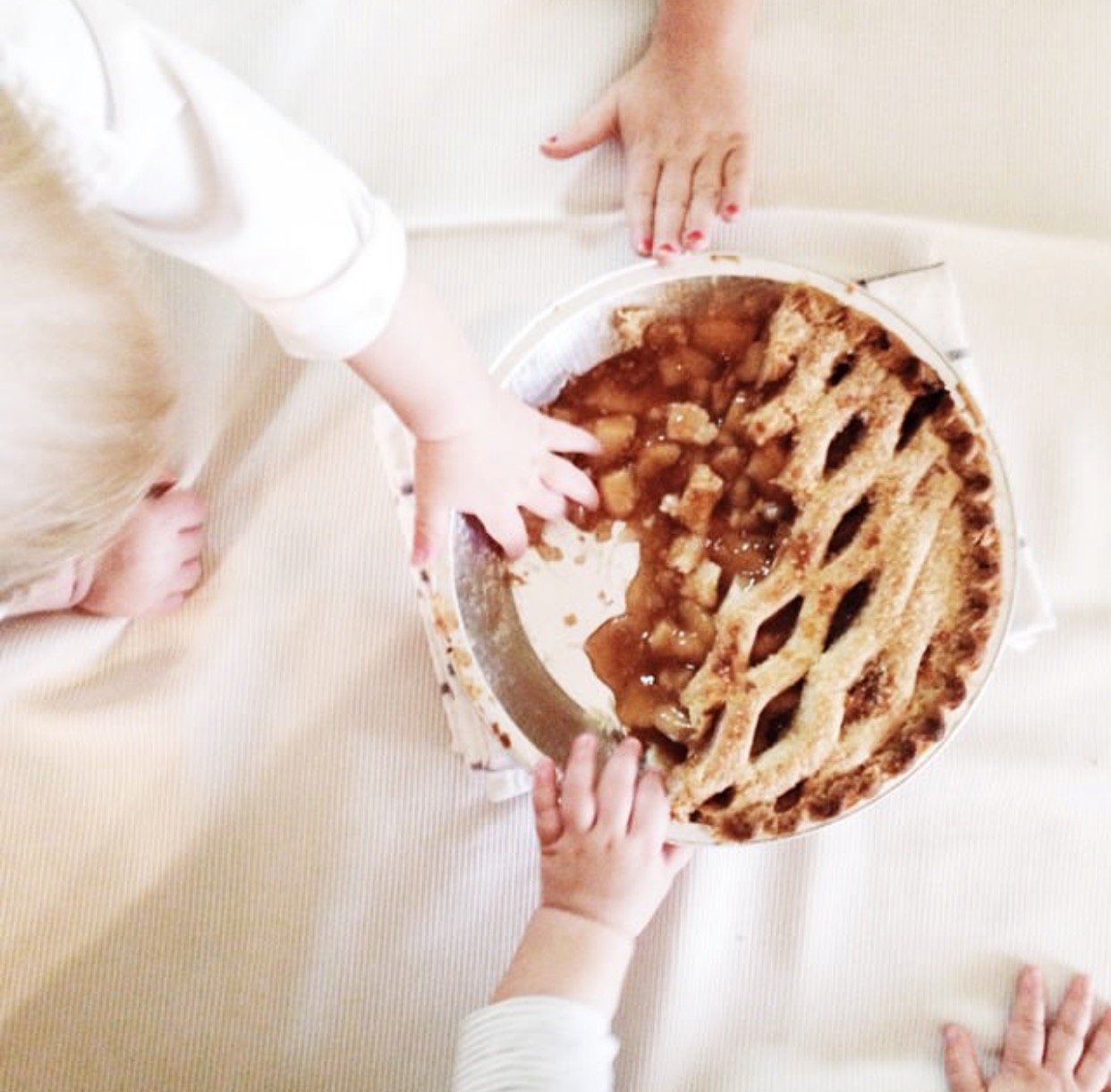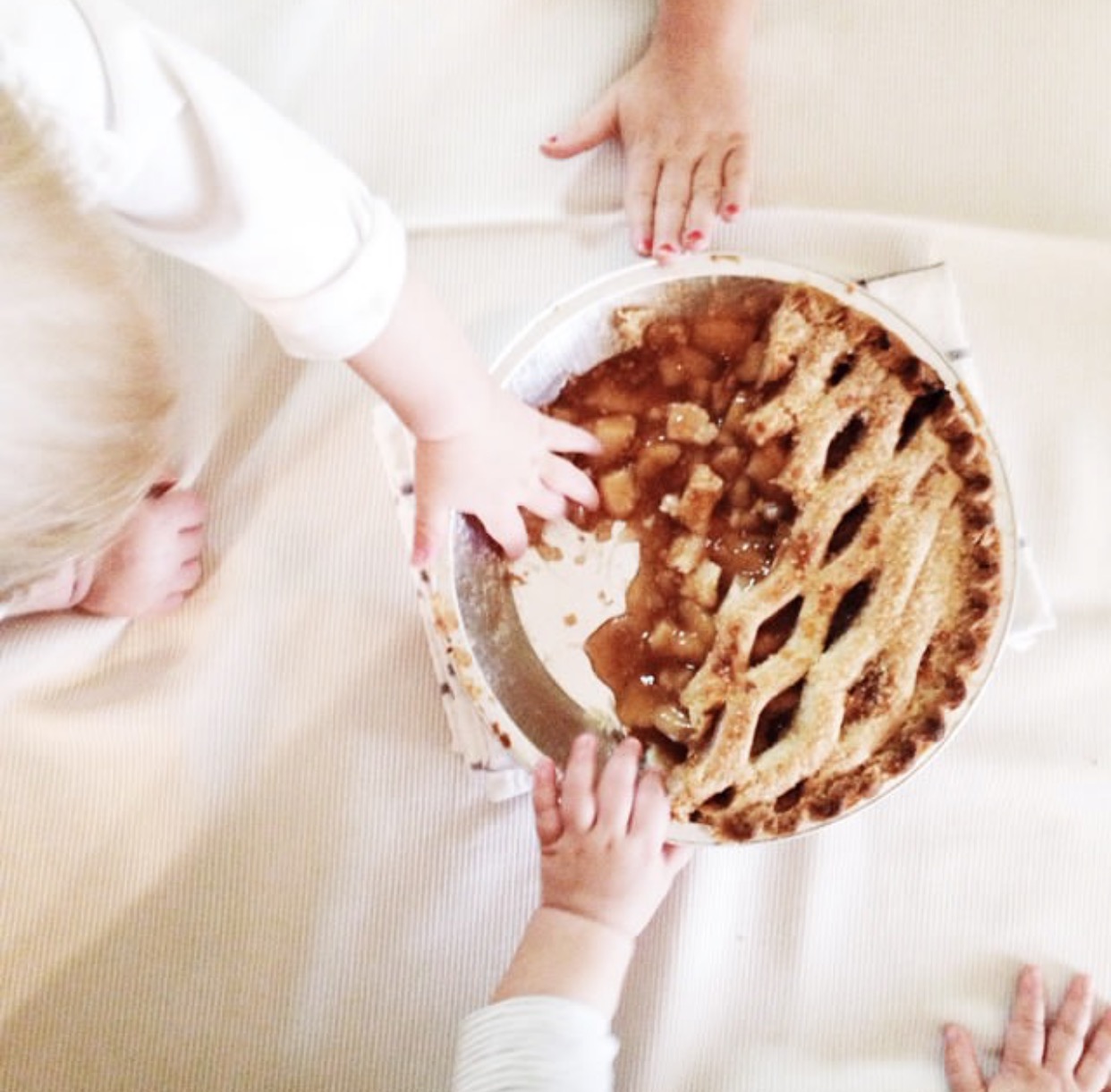 Oh, fun news!
TODAY from 8am to noon pm central, I'm taking calls for the Jennie-O Turkey Hotline, hahahah! Yes I'm dead serious. ME. It's hilarious. But if you'd like to call in and talk about anything Thanksgiving, I'm here! We can talk side dishes (don't ask me about rolls though because I'm asking you about rolls, cool.), wine pairings, cheese boards, anything. Shoot, we can talk Taylor Swift if you want.
Call 1-800TURKEYS! You have to ask for me specifically, and they'll patch you through. Please don't leave me alone in this world.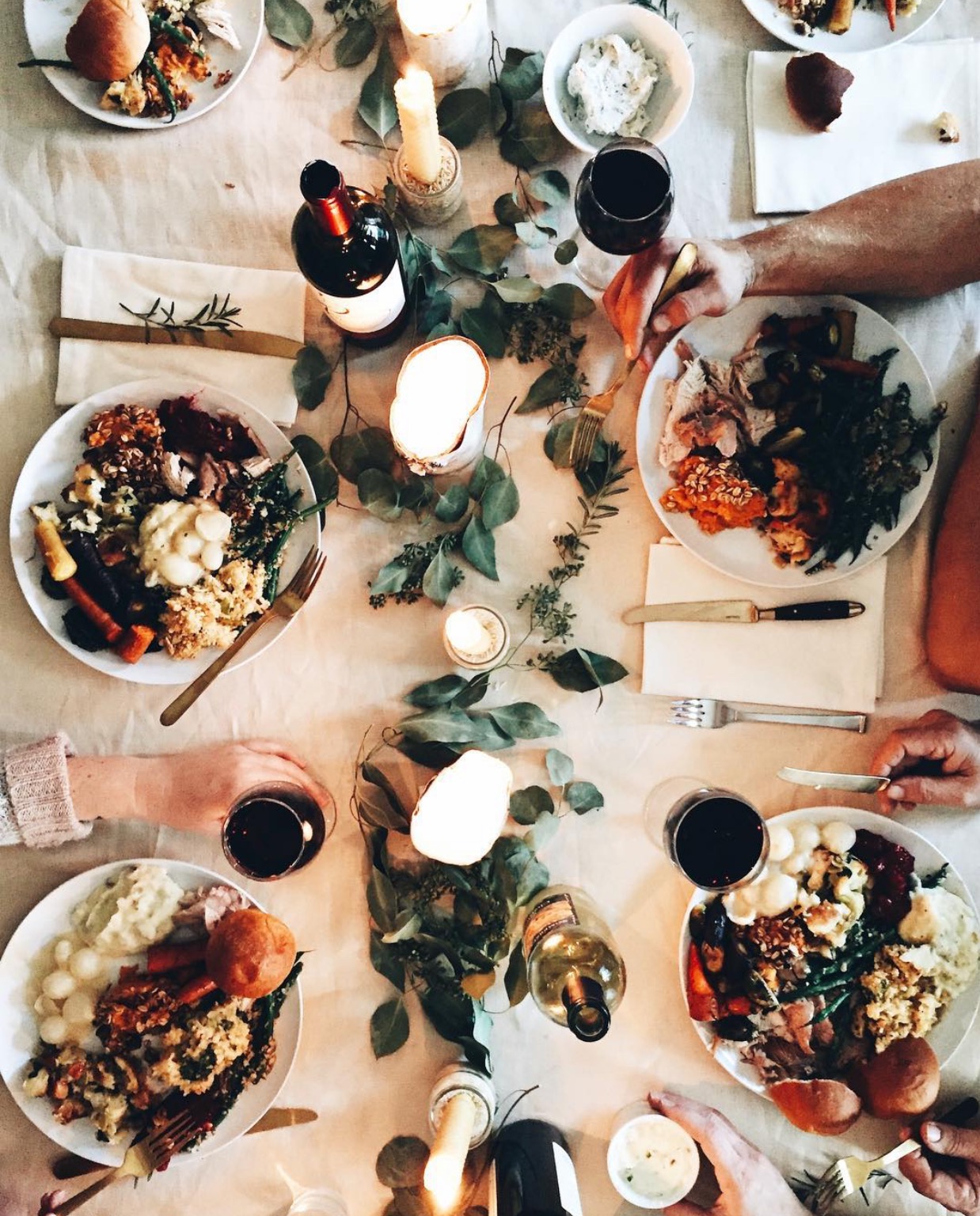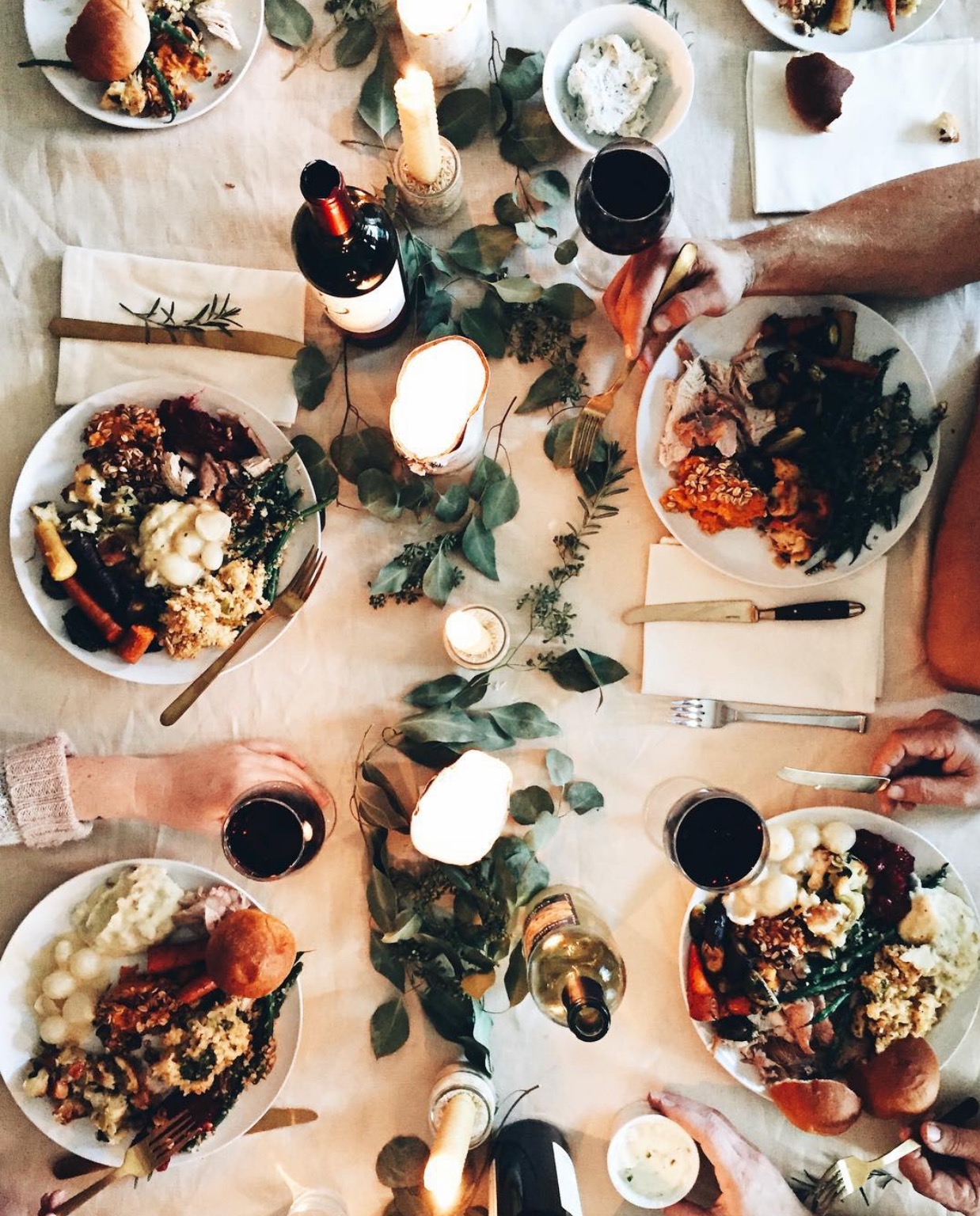 Weekend plans?
You guessed it – nothing! I feel like that's what I'll be saying every Friday until next April when we all get vaccinated.
From this week, in case you missed it!:: Mini Beef Pot Pies! Totally scrumptious and more simple than you might think. And Open-Faced Chicken "Cheesesteak" Sandwiches! More comfort food, but I'm beyond fine with it and I know you are, too.
Oh! Quick poll, and I know the answer to this already, but I want details:
Just how desperately do I need to watch The Queen's Gambit?