Can I get an amen for brothy beans?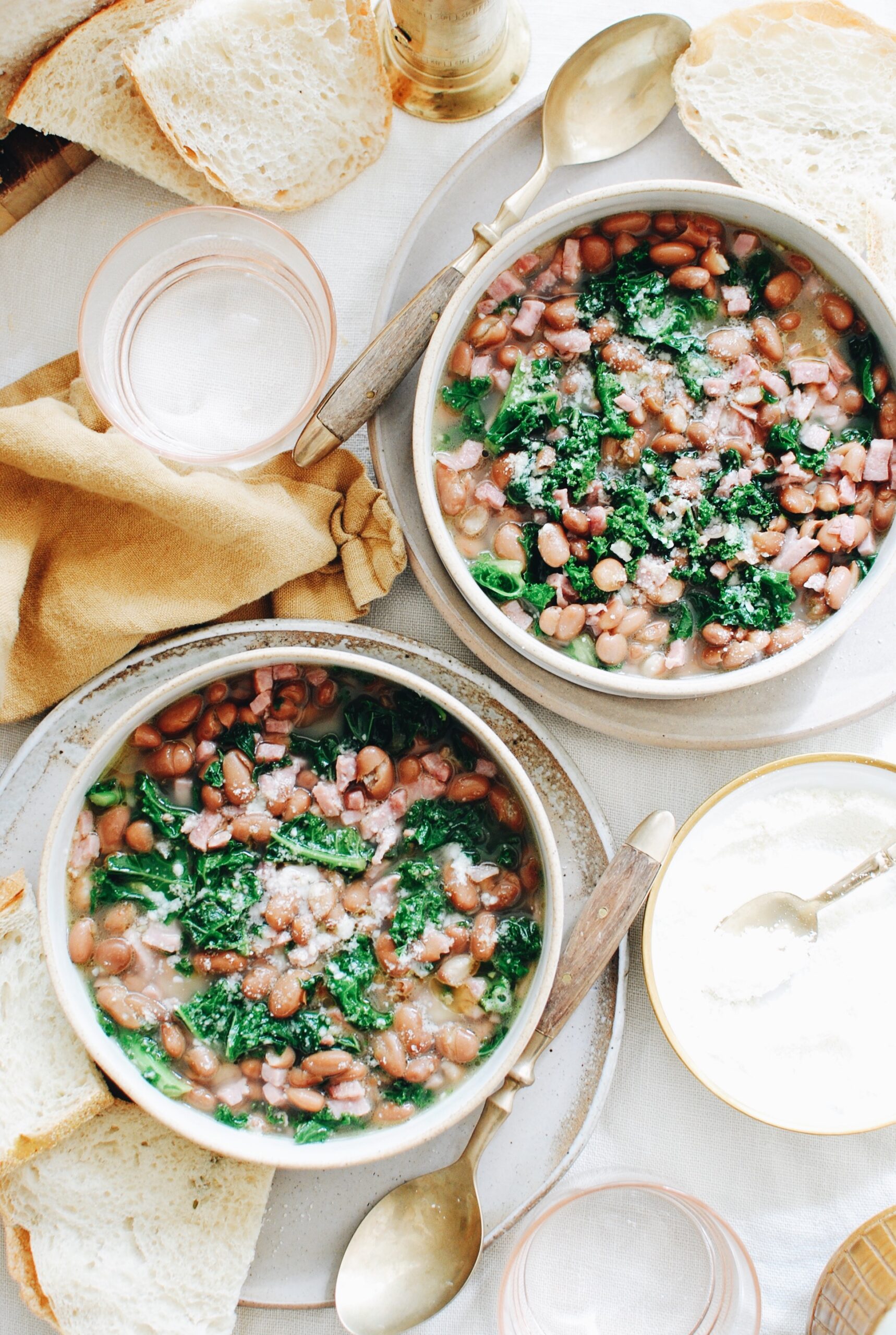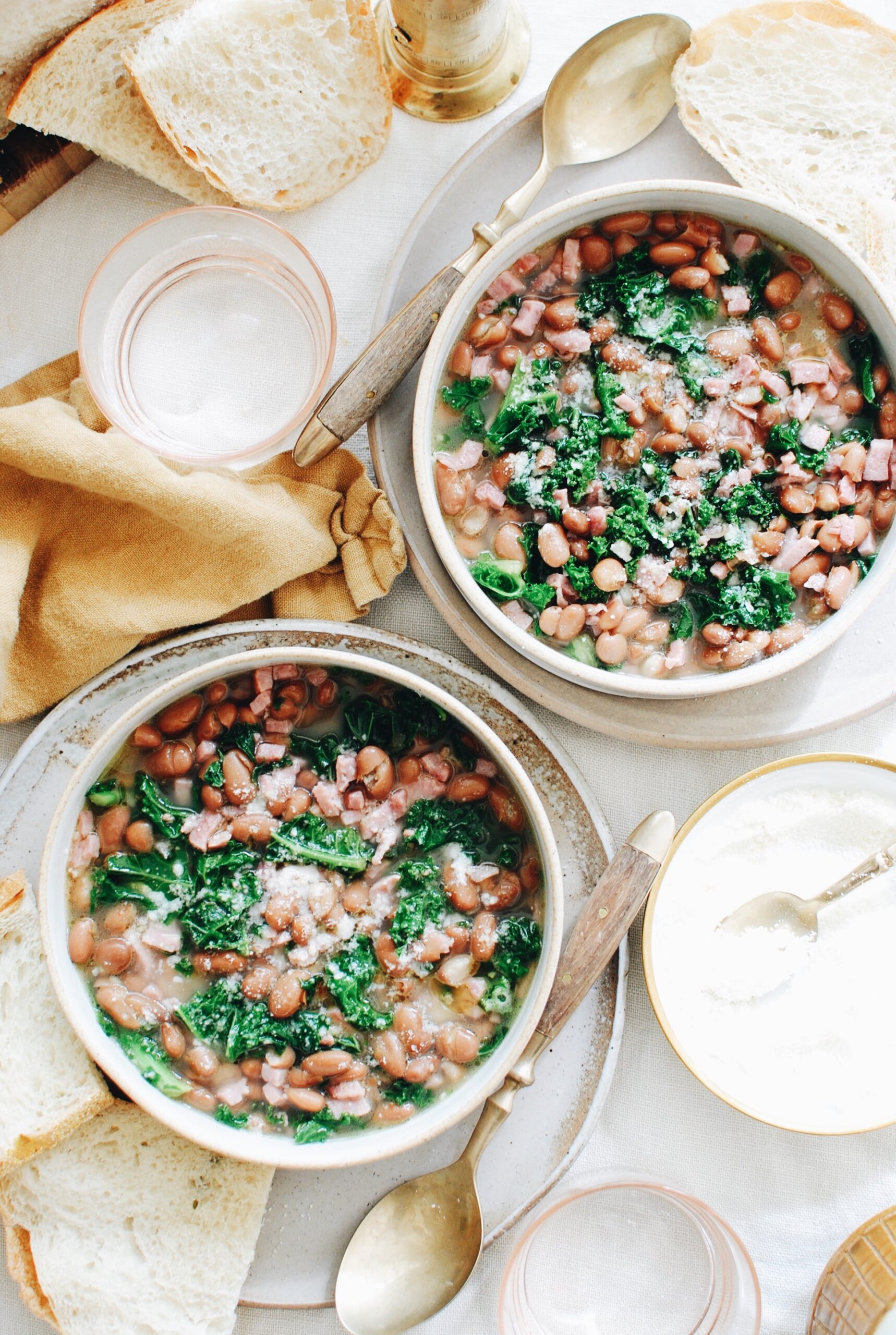 I like to think of this as the Herculean short cut to a big ol' ham hock pot of beans. You know the kind your grandma used to have simmering in her cozy kitchen during the age of yesterlore? It's that. But not. It's speedy. And packed with greens. See how I take care of you?
Don't answer that.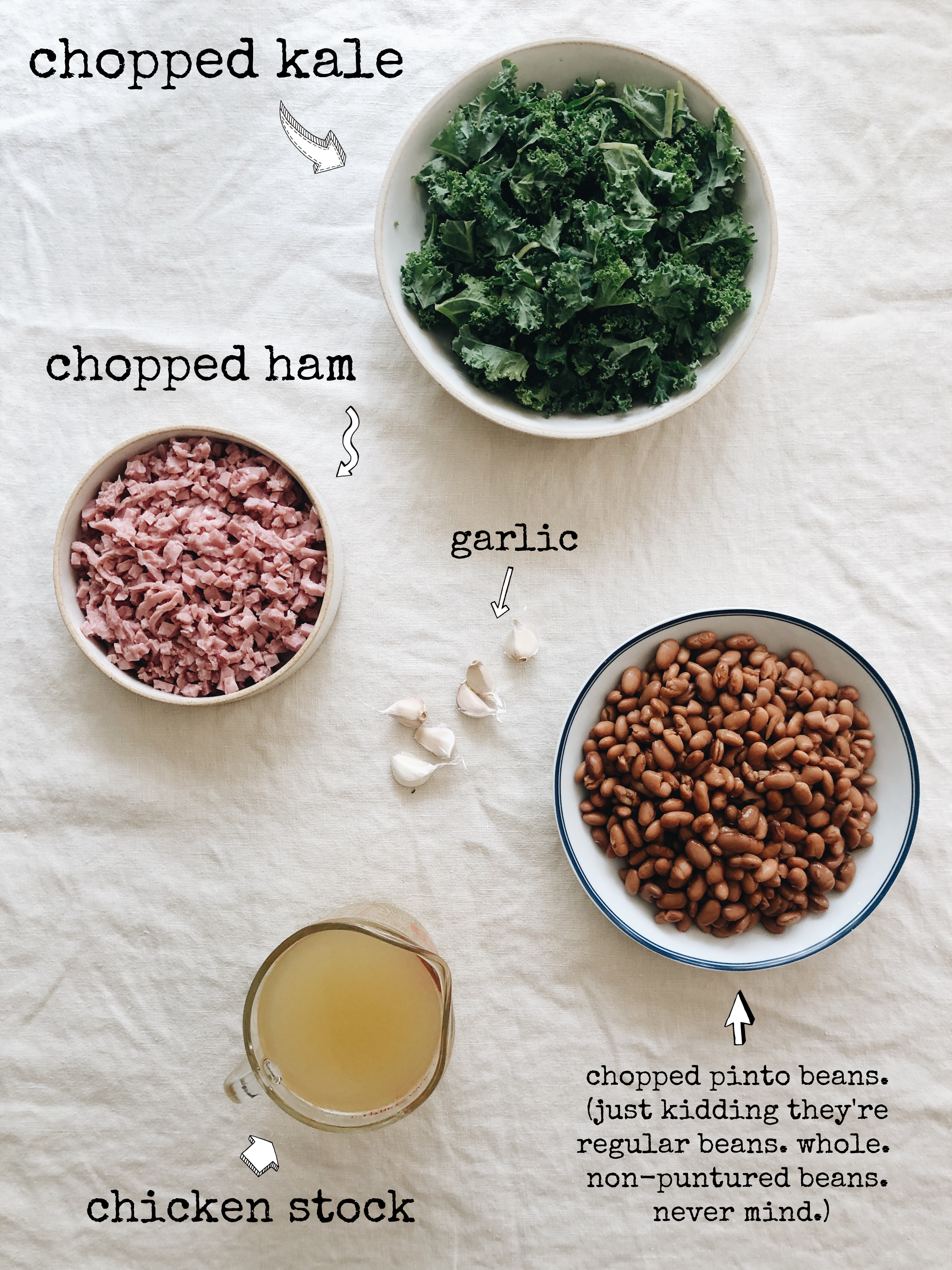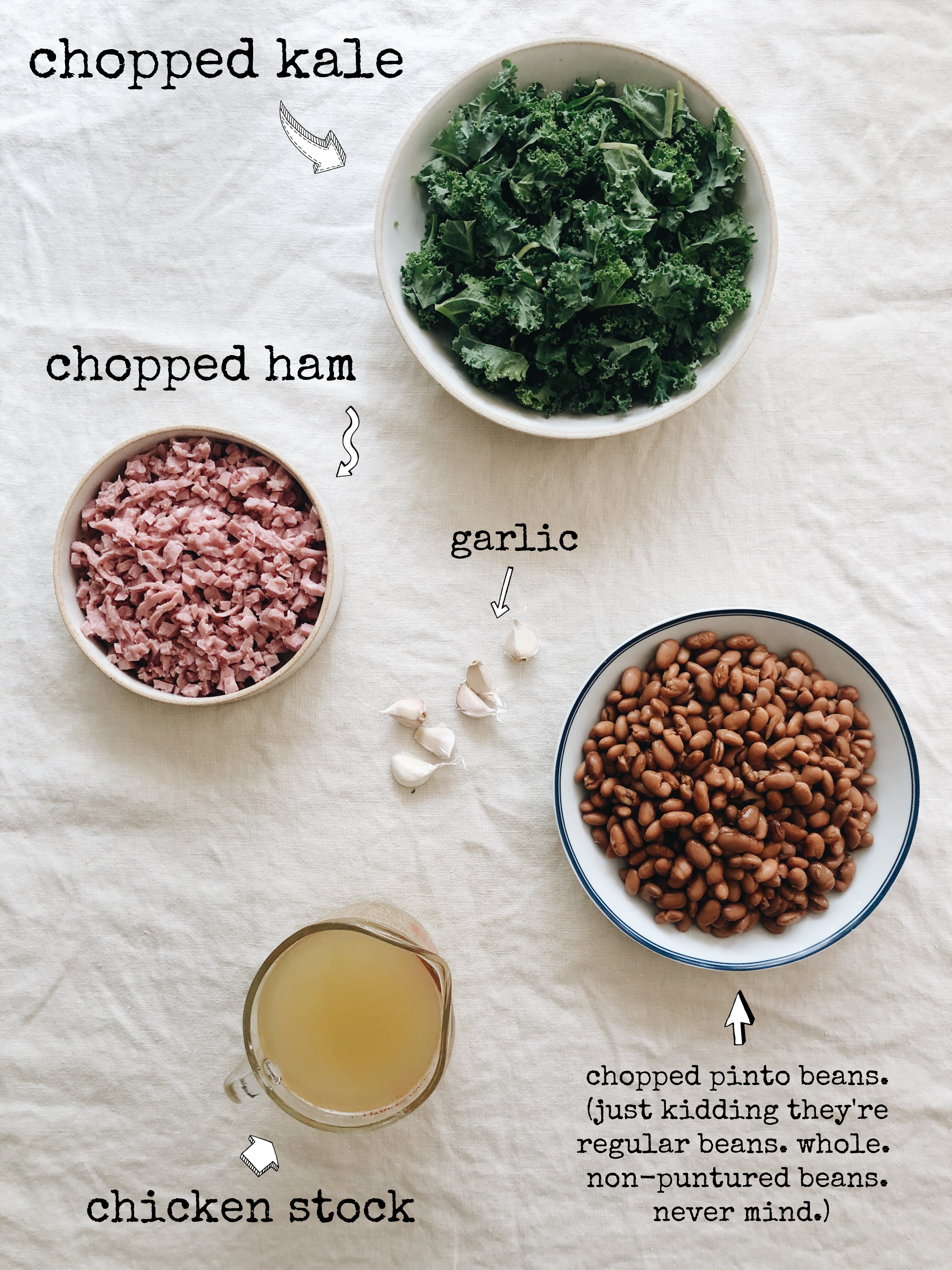 Only five ingredients, man. This is how we're handling weeknights and life right now.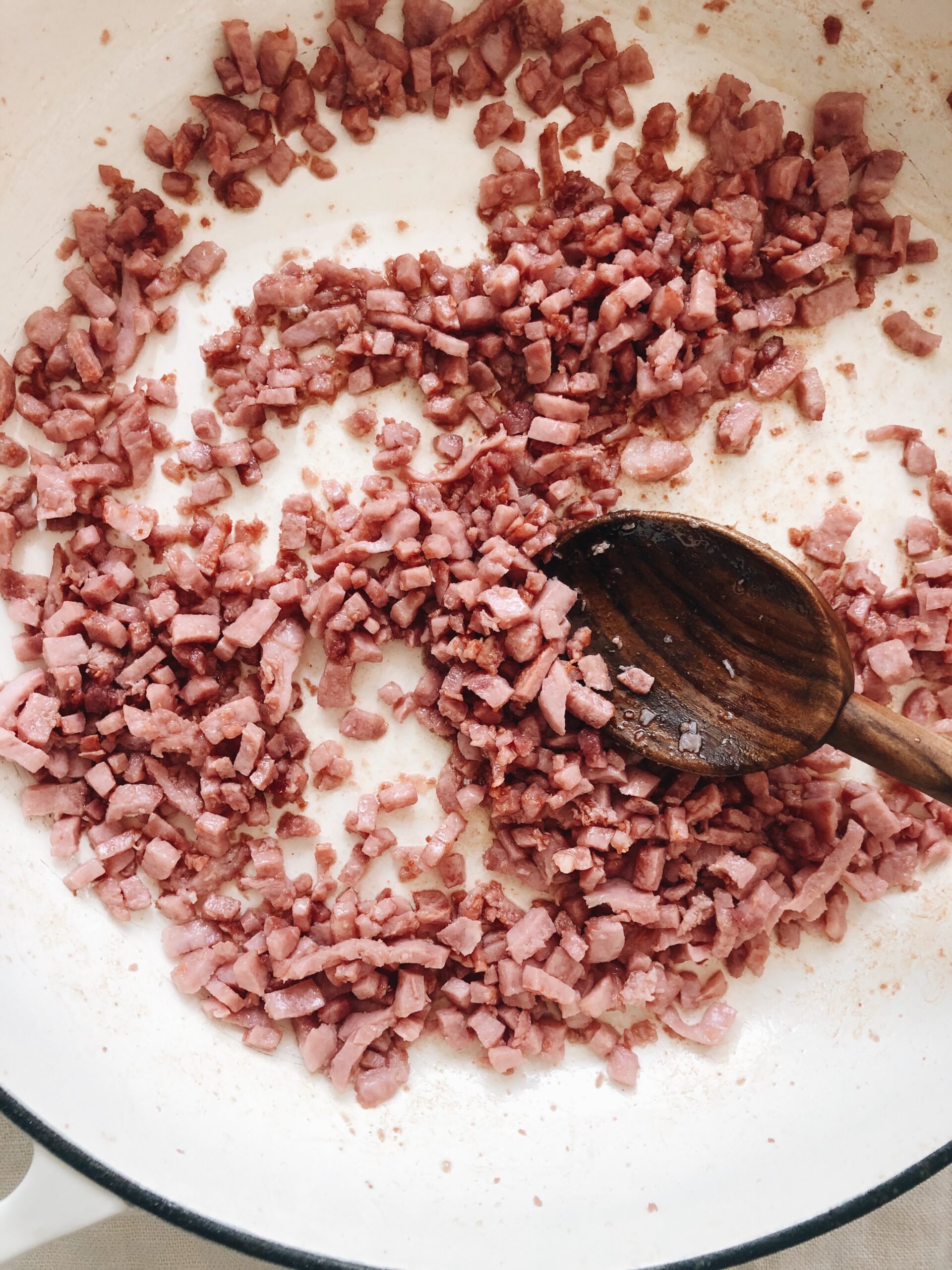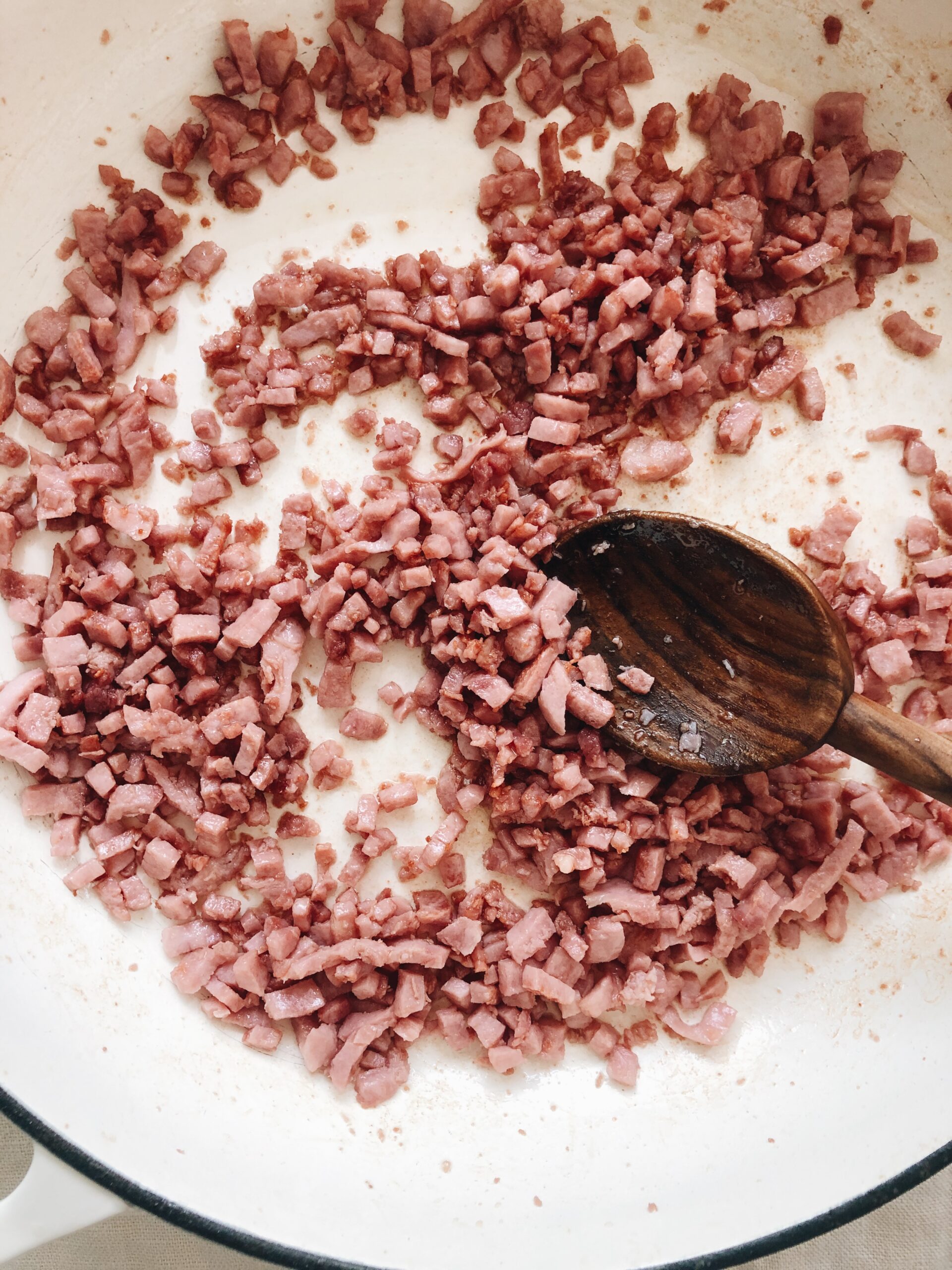 So the ham, you're like, "What kind of ham is this, Bev? By the way your hair looks good today."
Well my gosh, thank you! Fine, I'll tell you about the ham. Is that's vacuum-packed kind that has a slight smoked Canadian bacon flavor to it. Fricks'? Frack's? Frank's? Hold on I'll find it. Frick's! You can get it cubed, too. Or cut up any ol' ham you dig and call it good. This isn't sponsored. I'm just giving you details because it's who I am in this world.
Just sear it up in a wide skillet. Herk yers.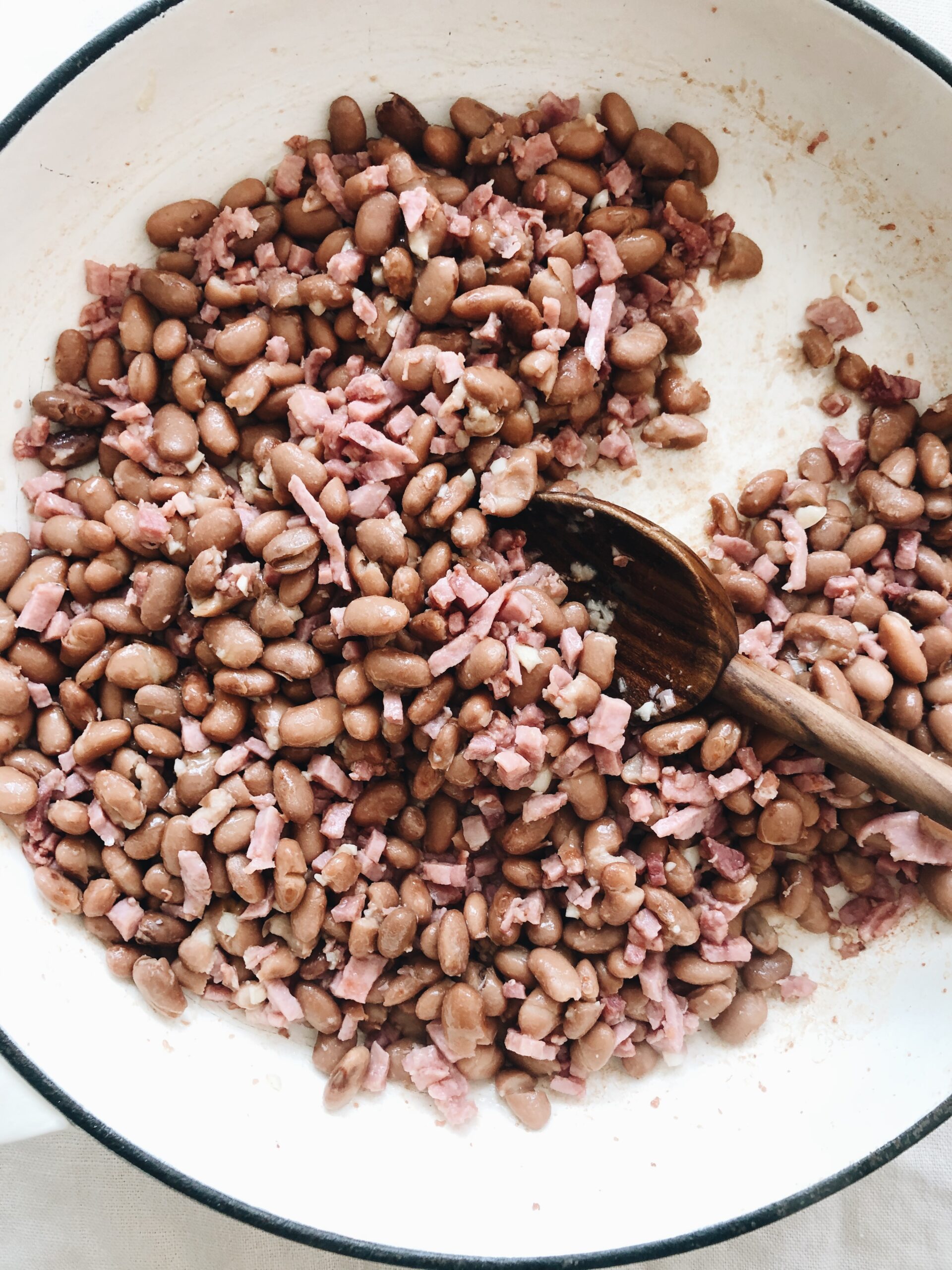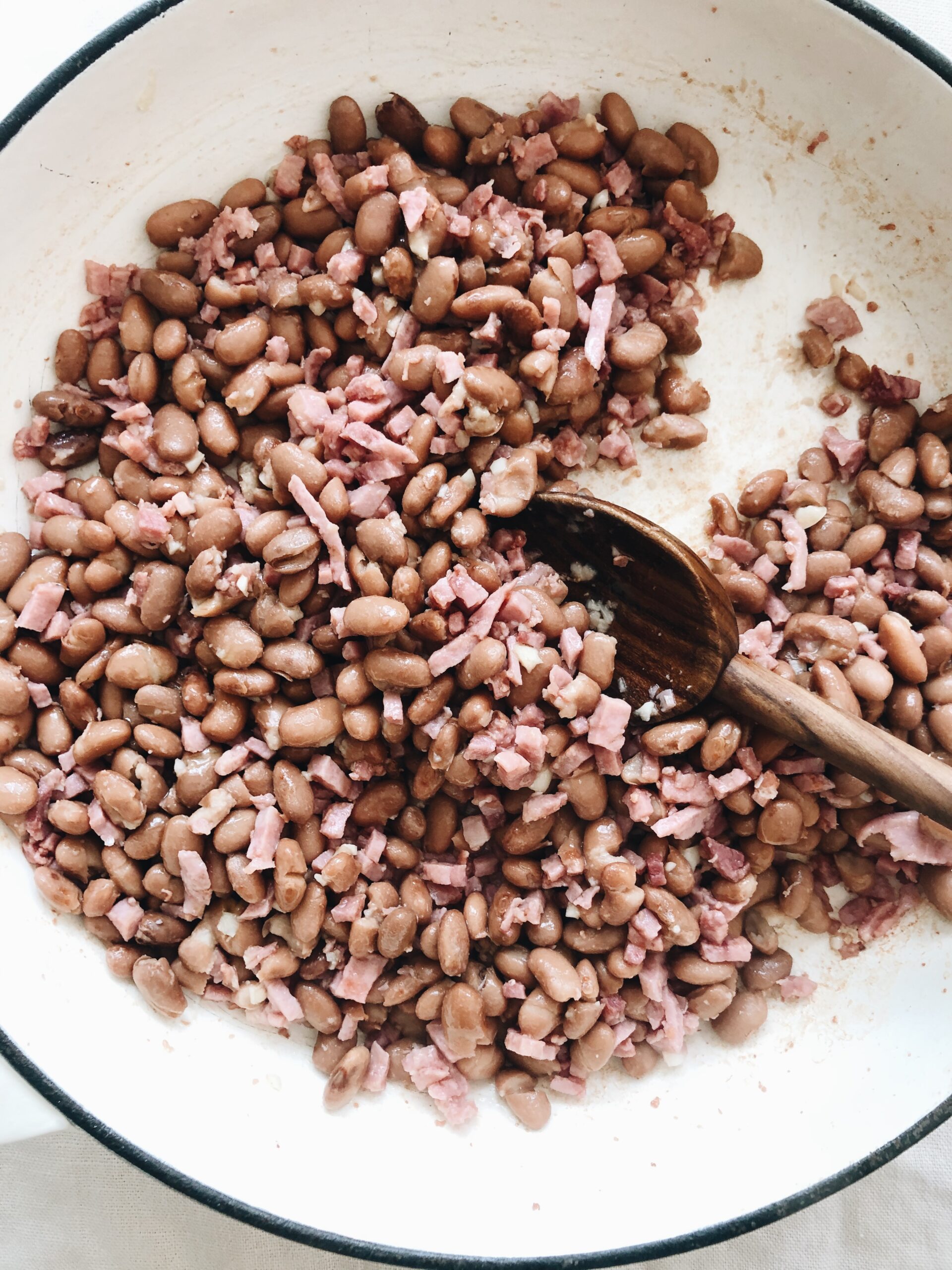 Then you'll add the five minced garlic cloves along with the two cans of pinto beans (I chose pinto because I think it pairs well with the ham, duncha thank?)
Sauté these together for a bit until that garlic is fraaaaagrant and you lose all feeling in your legs.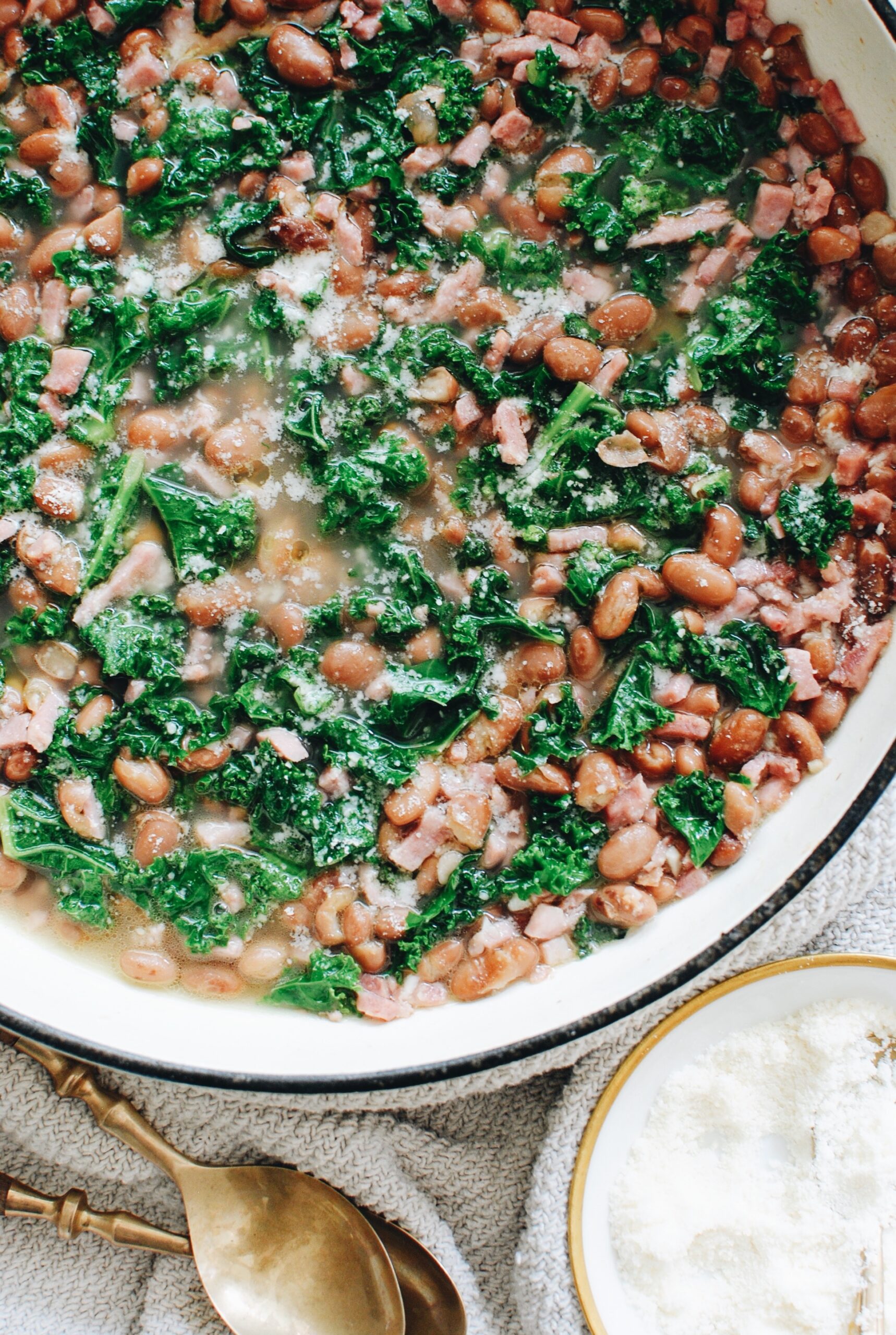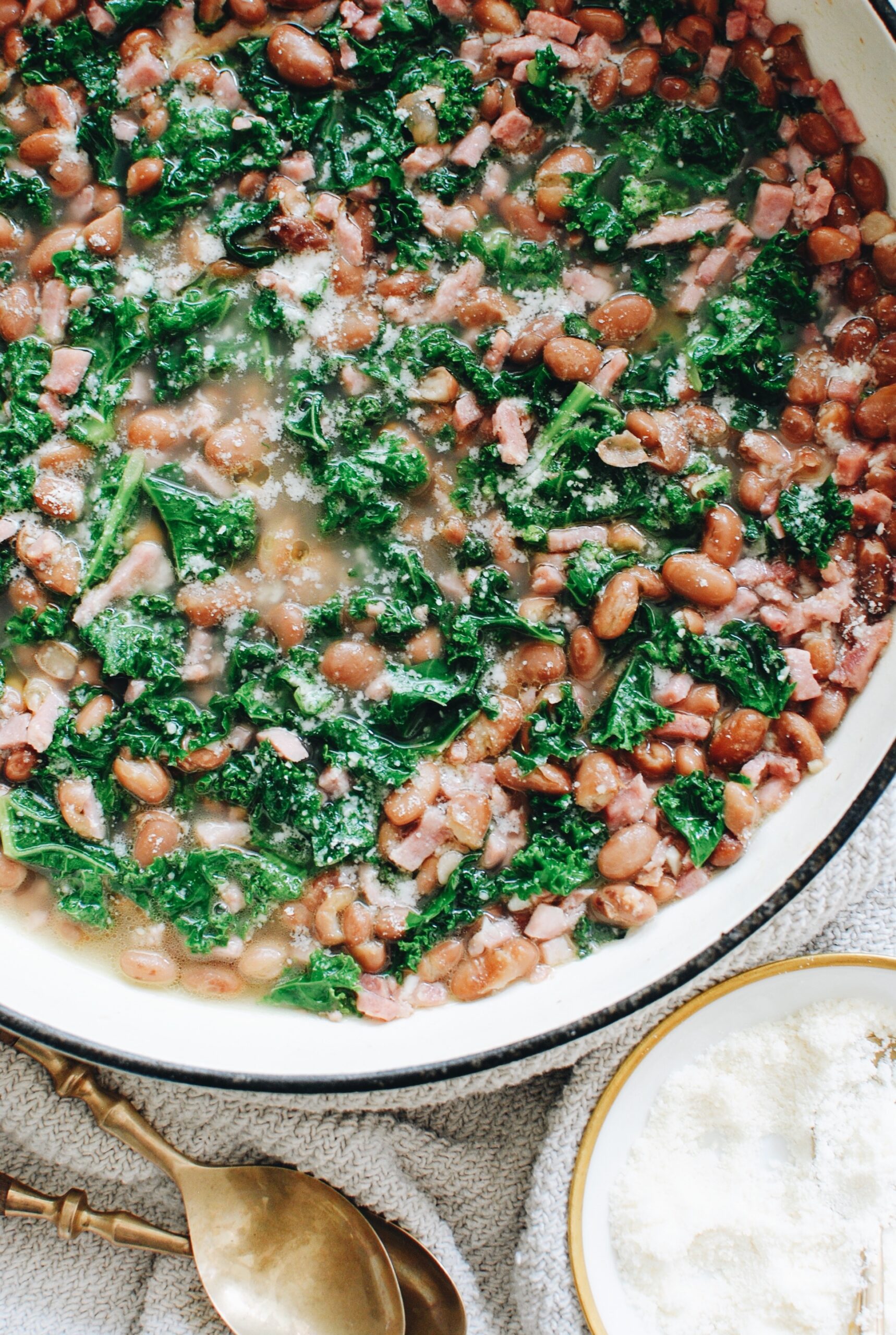 Then honestly you just add the stock and the chopped kale a handful at a time, letting it wilt, and you're set. Salt it of course. Let it simmer about ten minutes so that everything has a chance to marry and have babies. You can even get the kids off to college if you have time. Simmer simmer.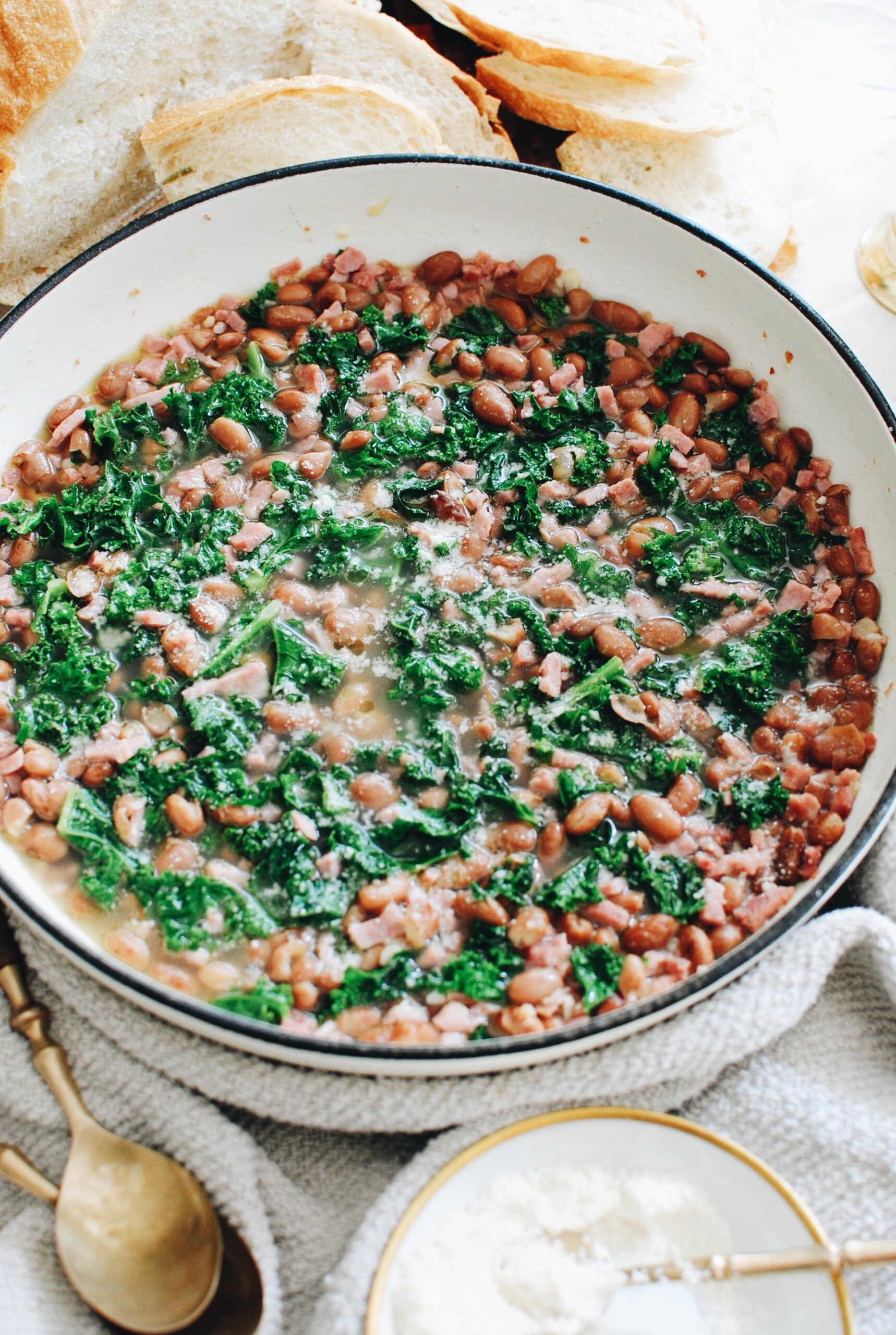 A little sprinkling of parmesan at the end, along with a loaf of warm and toasted crusty bread my lands. Such magic. Such rustic, smoky, brothy beany magic. Don't even try and argue with me today. I'm voting. Nothing can stop me.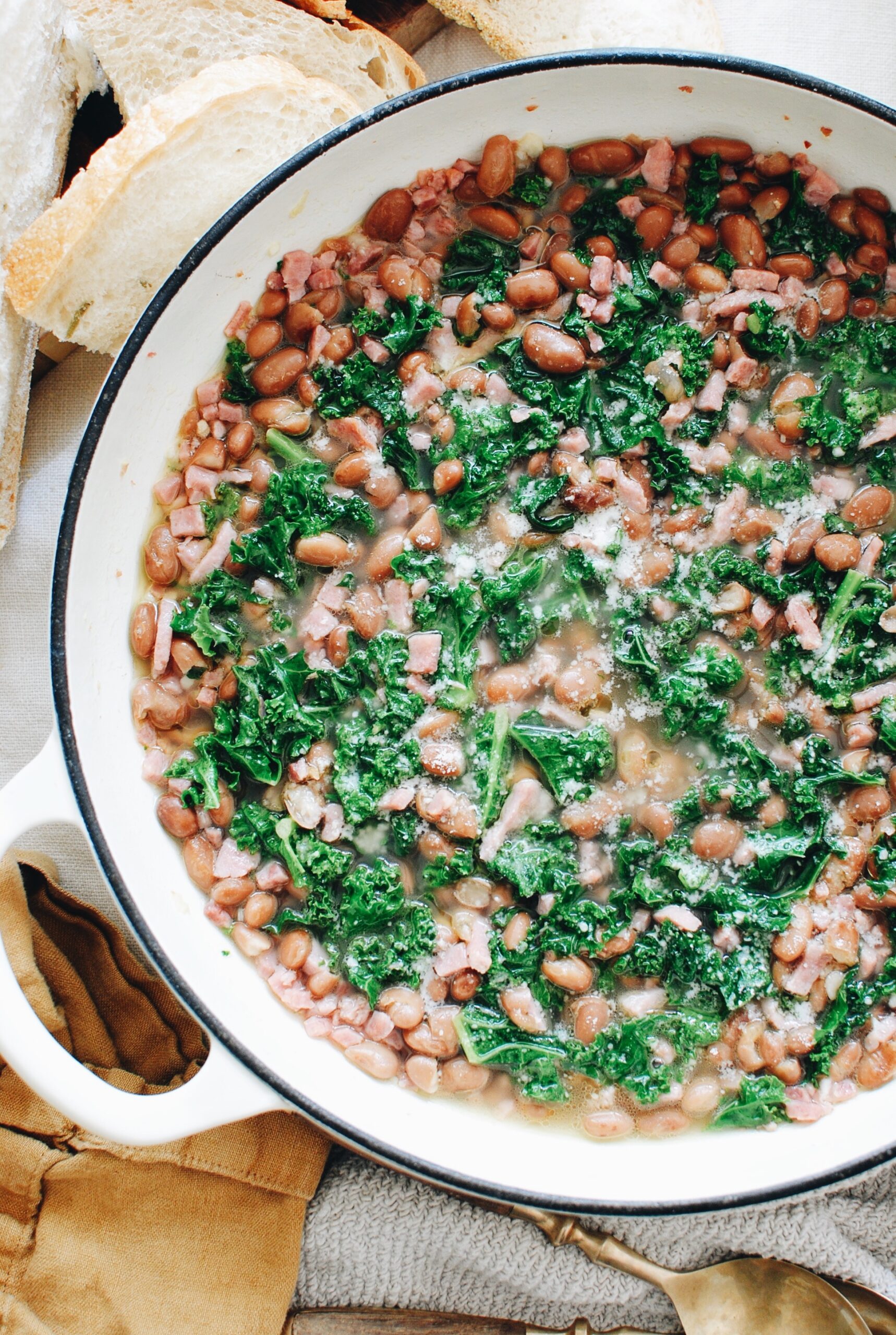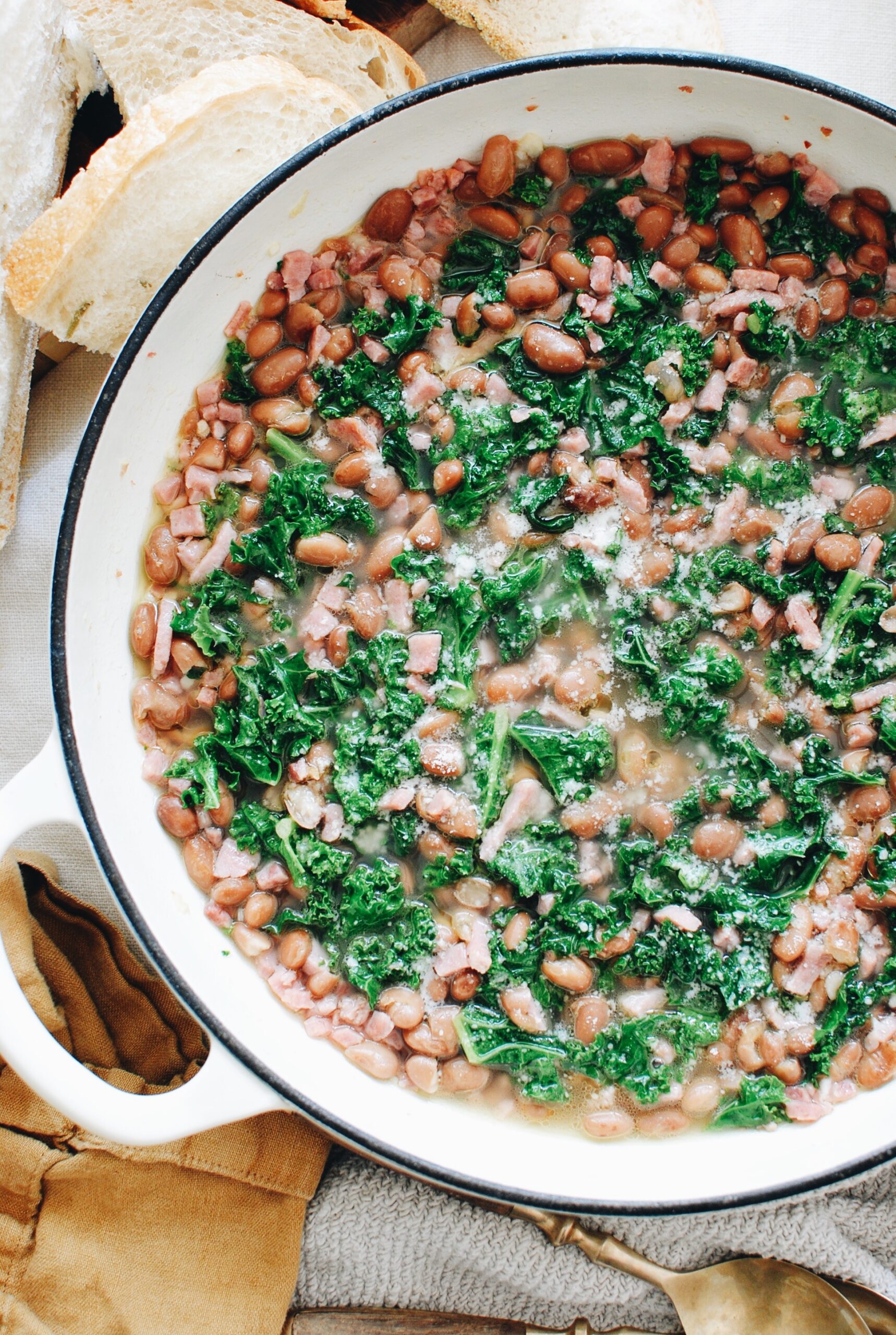 It's not a soup, not really. But I'll tell you what, add a couple of more cups of chicken stock if your soul feels led. I won't get upset if you soupify this up a bit more. I like them more on the drunken, brothy side, but you fly.
It's so scrumptious, I can't even tell you. Savory and rustic, so so so simply but complex in flavor. Also, the kids went bonkers over this so I feel like I won the dern Nobel Peace Prize.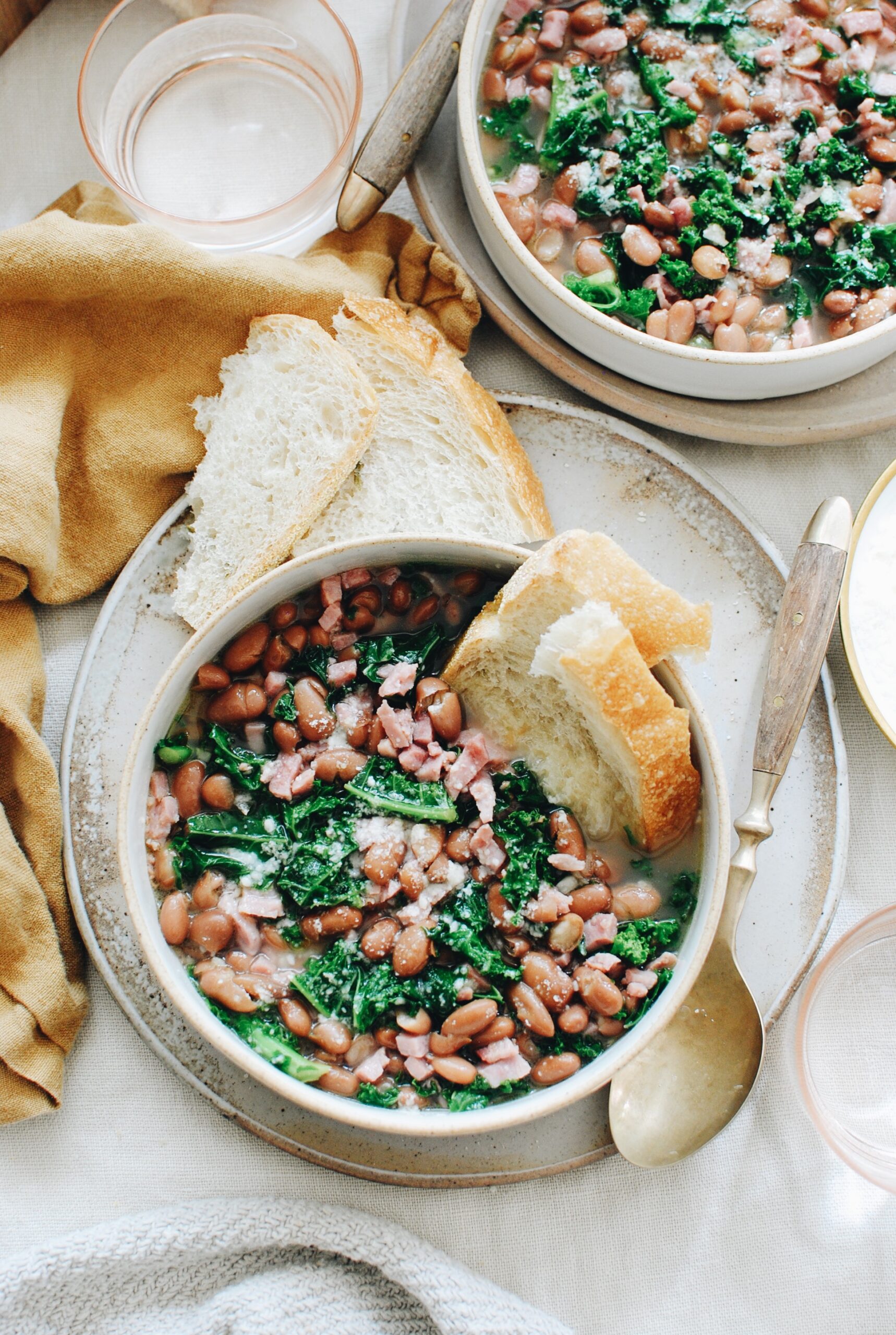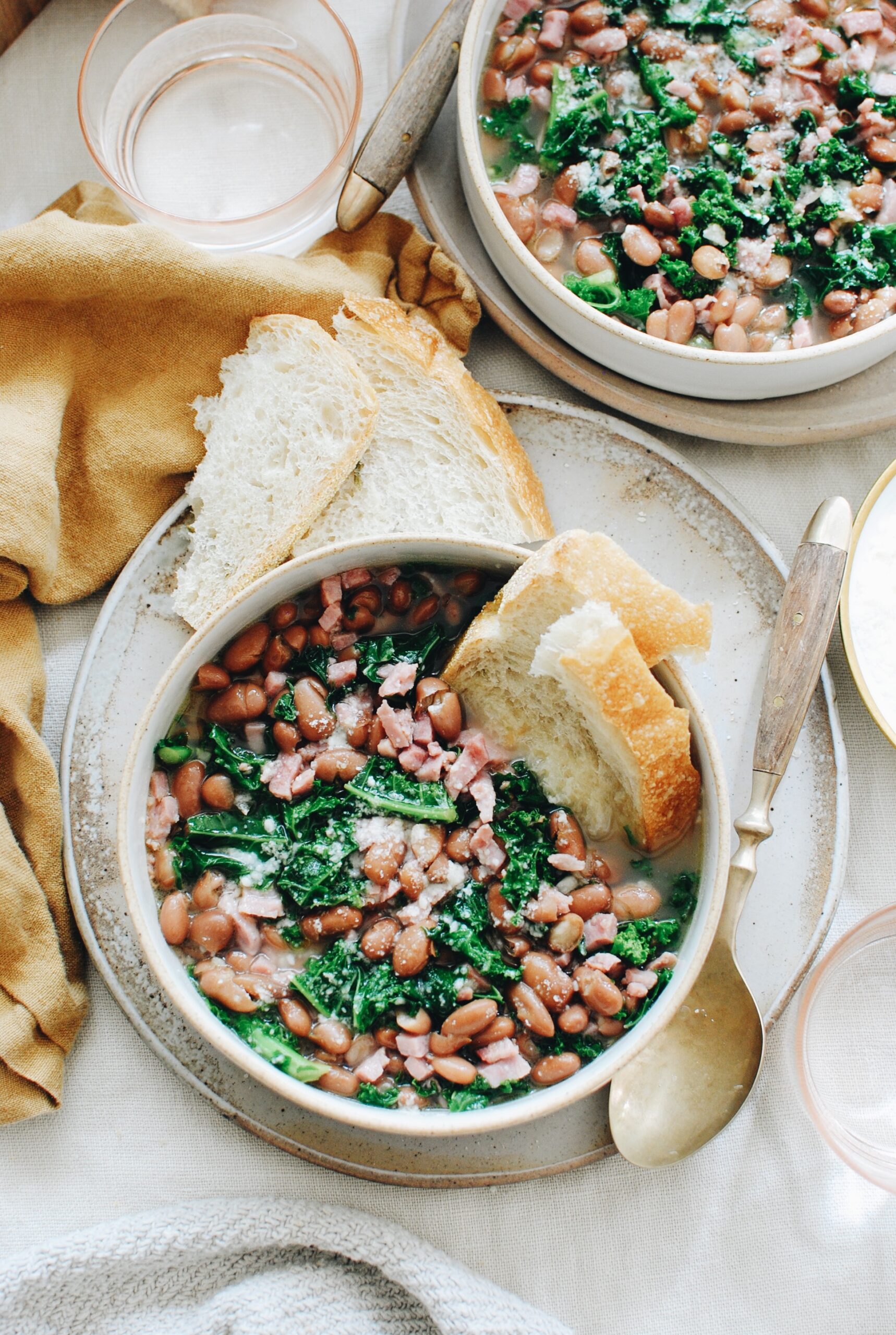 Get in there, boogers.
Brothy Beans with Ham and Kale
Ingredients
1 (12 oz ) package chopped or diced ham
2 (15 oz) cans pinto beans, drained and rinsed
5 cloves garlic, minced
2 cups chicken stock
3 cups chopped kale
Coarse salt
Parmesan cheese for garnish
Crusty bread for serving, duh
Instructions
Heat a Tbs. olive oil or butter in a large skillet over medium. Add the chopped ham and cook until you start to see a little browning here and there, about five minutes. Add the beans along with the chopped garlic, sautéing another two minutes, until the garlic is fragrant. Add the stock and chopped kale, simmering on medium until the kale wilts and the flavors have a chance to build, about ten minutes. (You may need to add the kale in batches, but you're still a good person.)
Taste and add a pinch of salt! Garnish with parmesan and serve immediately with crusty bread. Beyond simple. You'll obsess.
Serves 4!
7.8.1.2
459
https://bevcooks.com/2020/10/brothy-beans-with-ham-and-kale/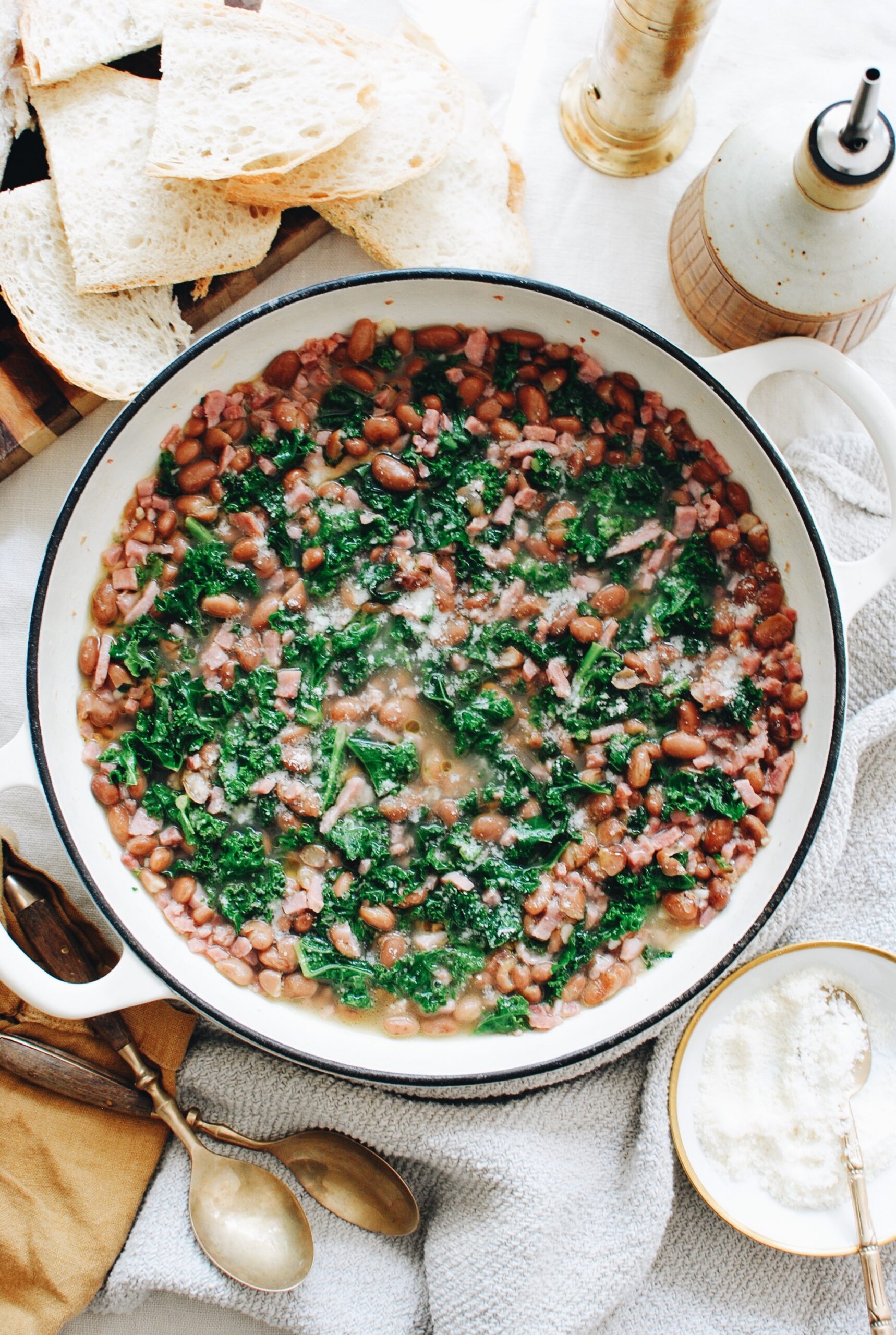 Slurpslurpdunkdunkdunkslurp. Dunkslurp. (Yes I'm fine, why do you ask?)