I don't know how brothy beans aren't considered life's greatest hack, but I'm here to proclaim it here and now.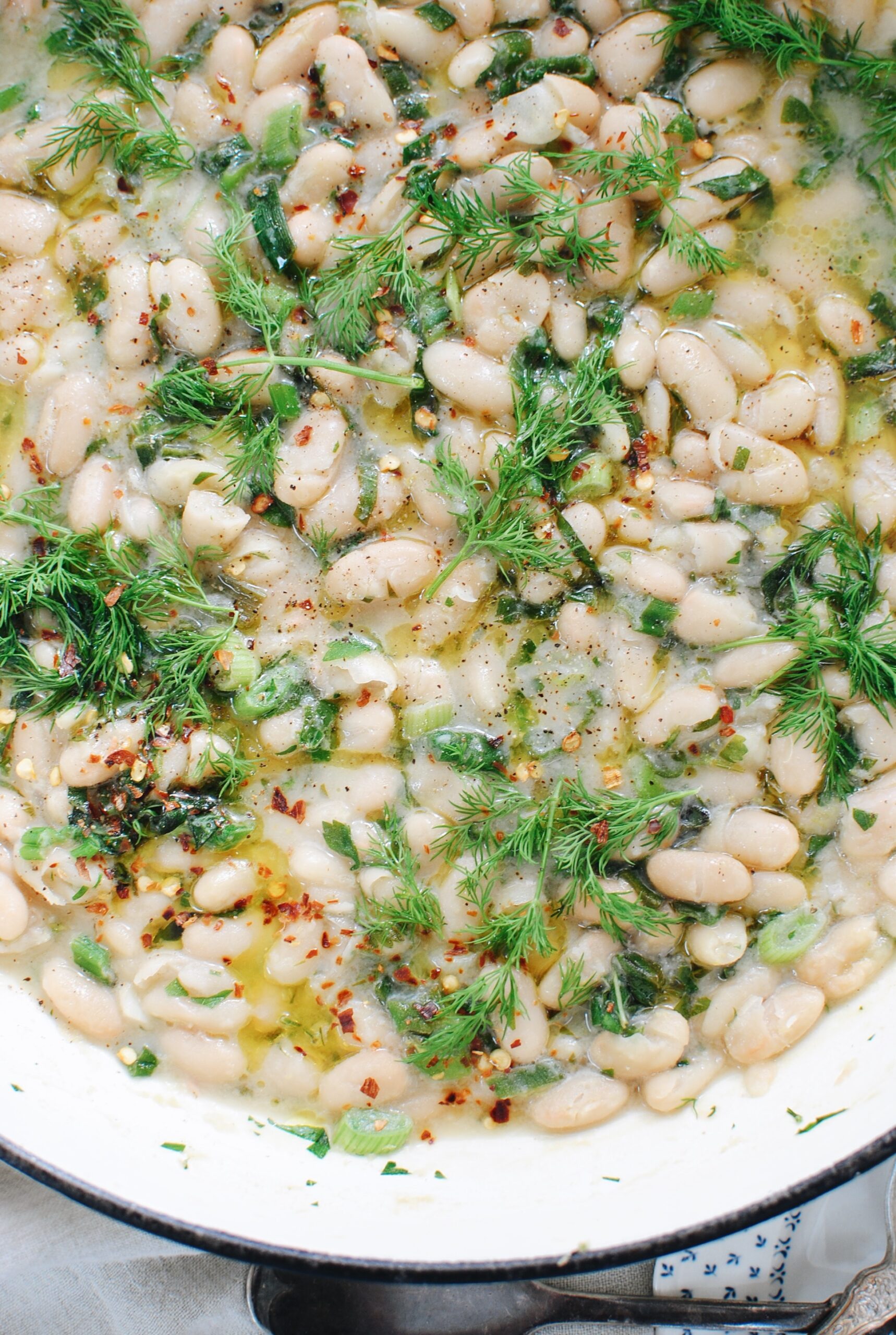 First of all, they go with anything. ANYTHING. Chicken, sausages, steaks. I served mine with bacon and pineapple chicken sausages and there was not a dry eye in the house.
Secondly, they take a handful of minutes to throw together. You're truly simmering them in garlic and stock and herbs and lemon juice and all the flavor just bounces around like an out-of-control cops-called-on party.
Also, it has this ruuuuuustic homey vibe that will make everything around you instantly cozy. Never mind that it's February. These are a YEAR 'ROUND necessity.
Let us peepeth.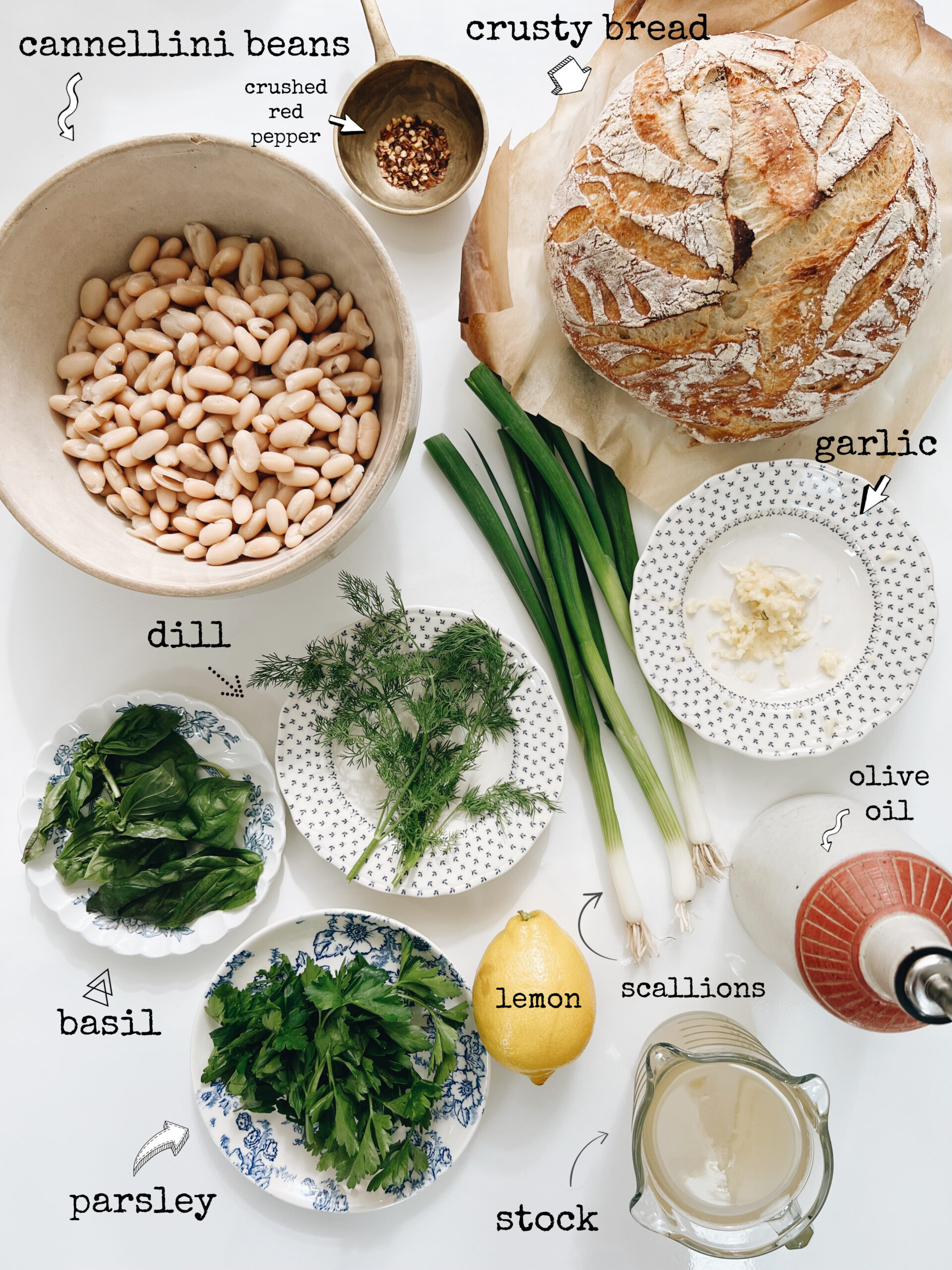 It's truly as simple as that. The majority of the "heavy lifting" (ha ha) is the chopping of herbs. The grating or mincing of garlic. The opening of cans. (and hey, use dried beans if you have them on hand. just time out the soaking bit.)
I made the bread from scratch, but grab your favorite crusty mound and dive on in.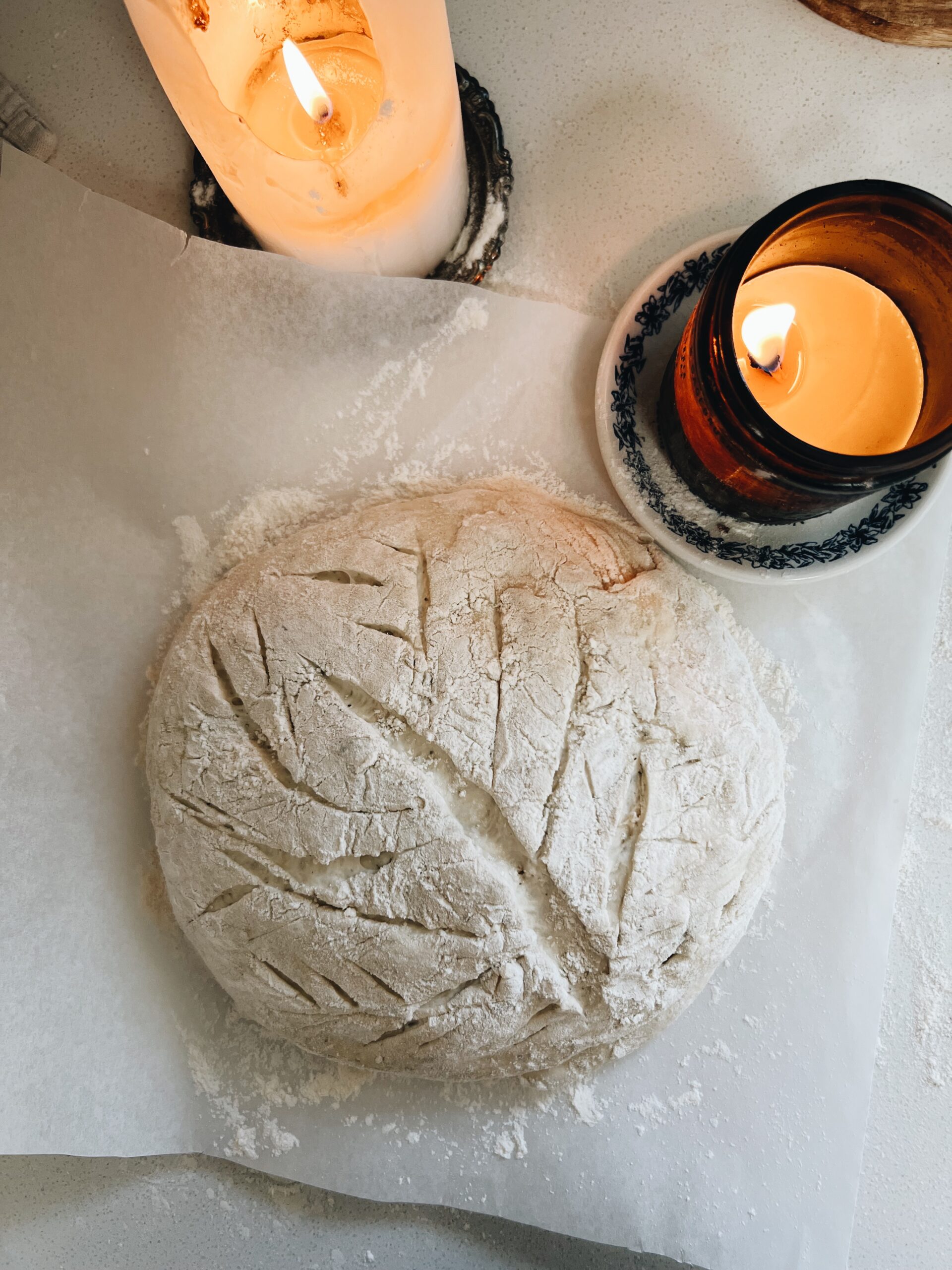 I swear to you, I WILL GET BETTER at this. It is my goal to kill it at bread design. This is . . . okay. But I can fine tune this, I know it.
I've been watching videos of people using string to create little lines, scissors for detail and of course blades (that I use) for those pretty cuts. I just need practice.
Oh no, I guess I'll have to make MORE delicious bread. Boo hoo.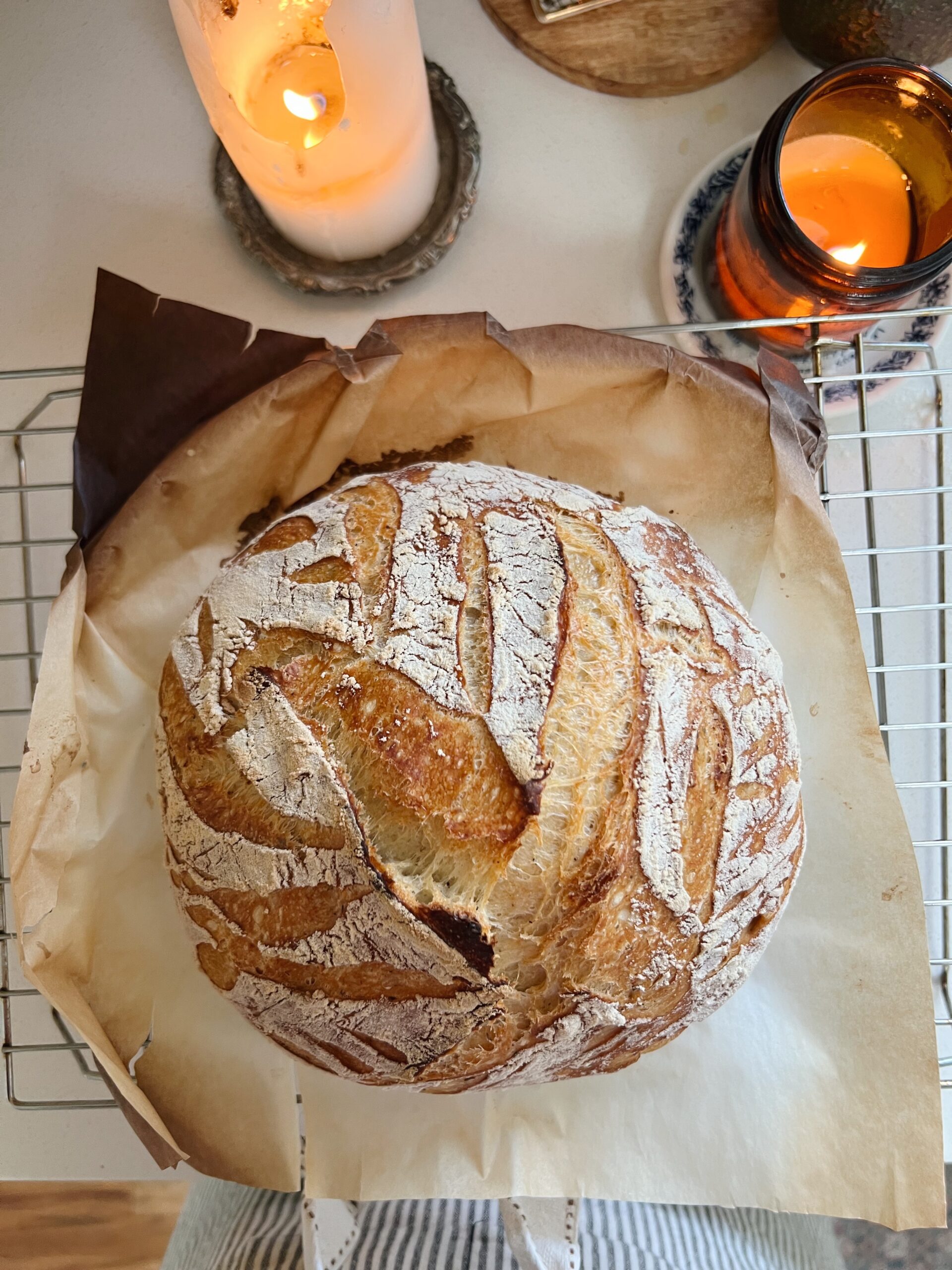 Here's a post on crusty bread if you have yet to make it!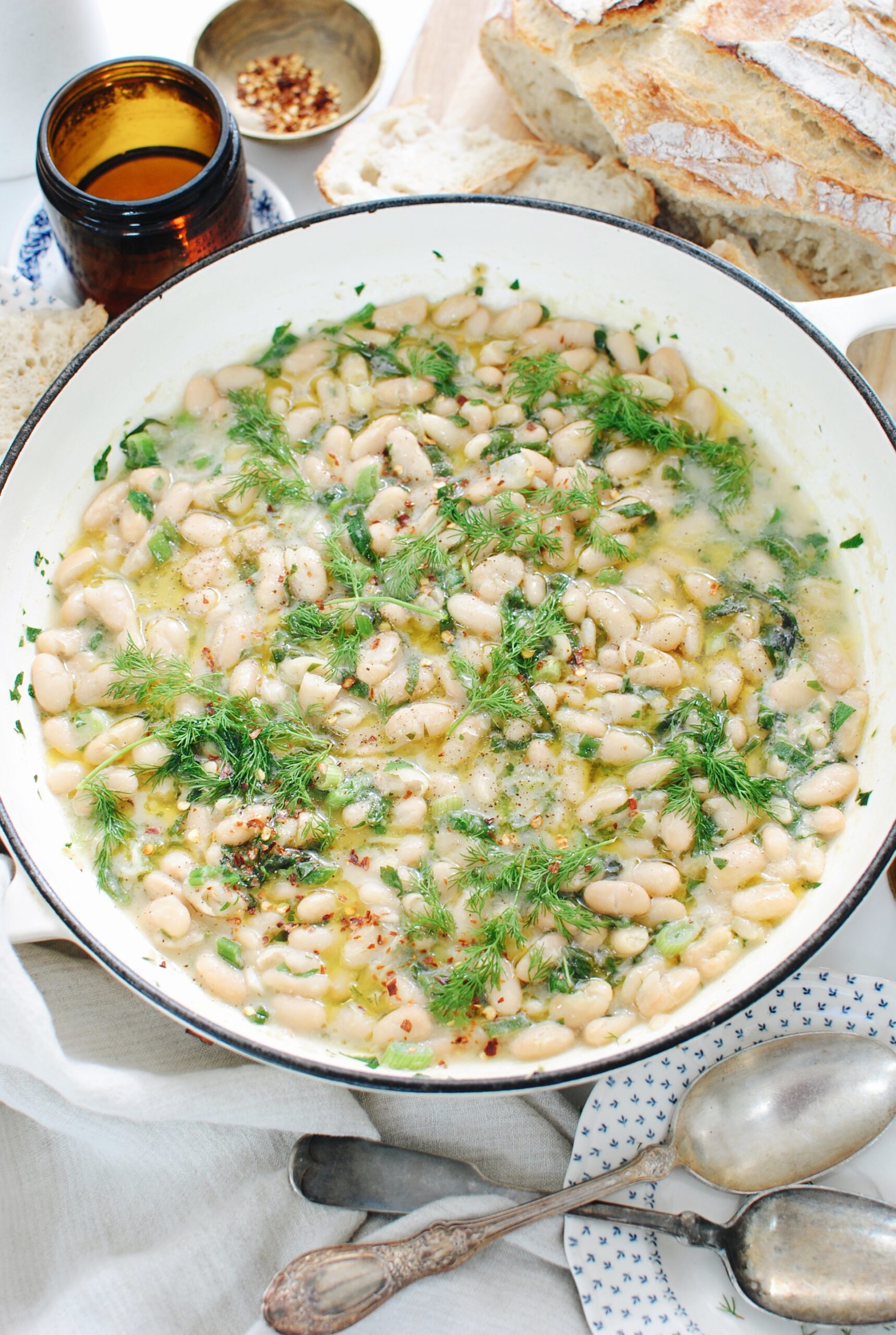 I mean my WORD. This came together in under 15 minutes total. Of course the crushed red pepper is optional. But I love a bit of heat in everything.
The key is a final drizzle of your best olive oil. And a grind of black pepper at the end. And a squeeze of fresh lemon. And a little salt to finish. And the dill! Everything here is on a to-taste basis, so have fun with it and get it just right for your buds. Your taste buds.
Parmesan cheese is never a bad idea, either.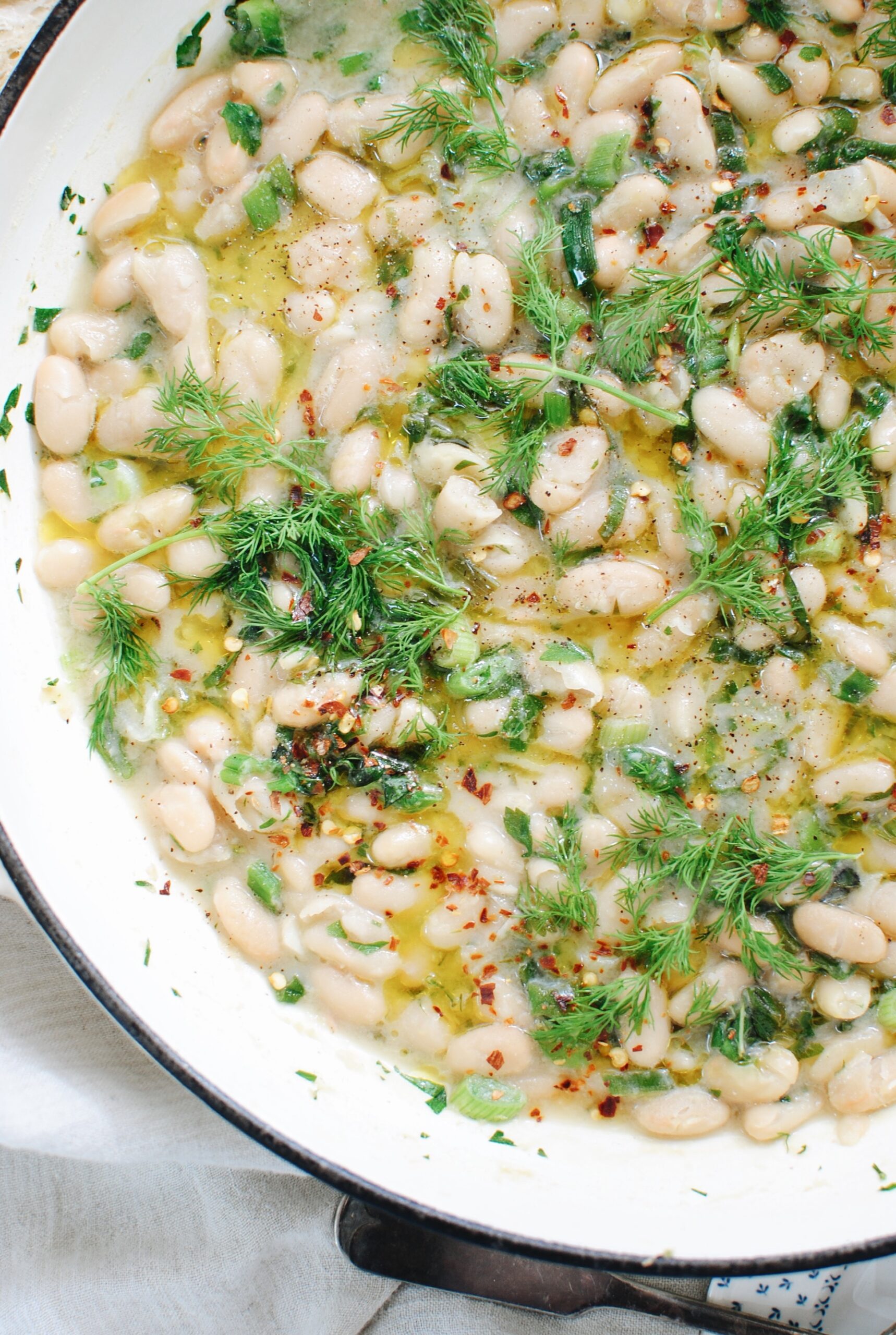 It's creamy, it's homey, it's simple, it's vibrant, it's a little spicy, it's mega mega herby.
What's not to completely freak out over?
Nothing.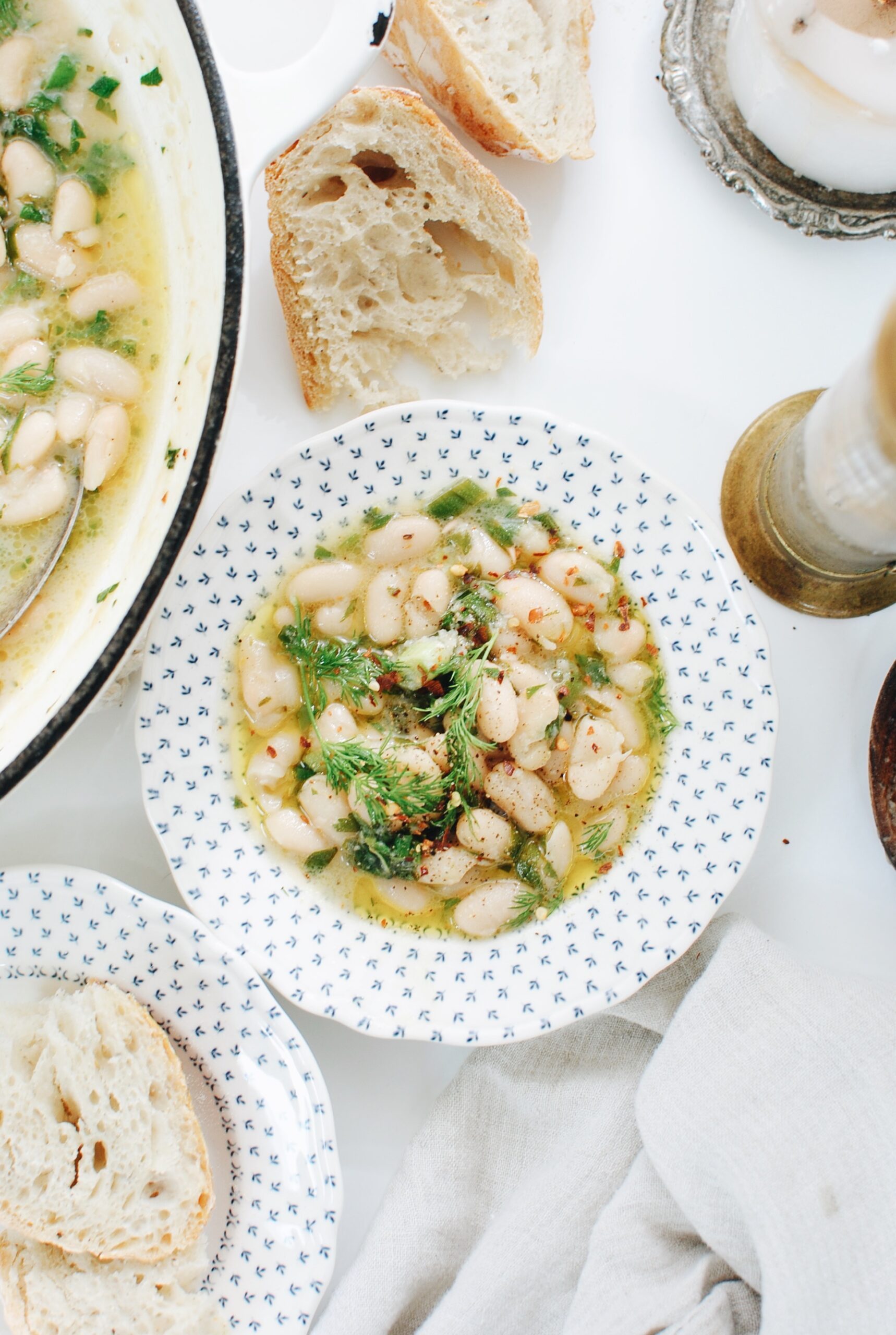 That's the answer. Not a thing.
Brothy Beans with Crusty Bread
Ingredients
2 (14.5 oz) cans cannellini beans, drained and rinsed
3-4 garlic cloves, minced or grated
1/2 cup parsley, chopped
1/2 cup basil, chopped
1/3 cup dill
3 scallions, thinly sliced
1 cup chicken (or veggie) stock
1 lemon
Pinch of crushed red pepper
Coarse salt
Crusty bread, for dipping
Instructions
Heat a wide skillet over medium. Add the garlic and sauté for about 30 seconds, until fragrant. Add the beans, chicken stock, the chopped parsley, sliced scallions and basil and a pinch of salt. Simmer for about five minutes, until warmed through. Add the juice from half the lemon and give it another stir. Taste it. Adjust right there!
Add the fresh dill for garnish, a pinch of the crushed red pepper, along with one final drizzle of your best olive oil.
Serve with crusty bread and any protein you want!
Serves 4.
7.8.1.2
625
https://bevcooks.com/2023/02/brothy-beans-with-crusty-bread/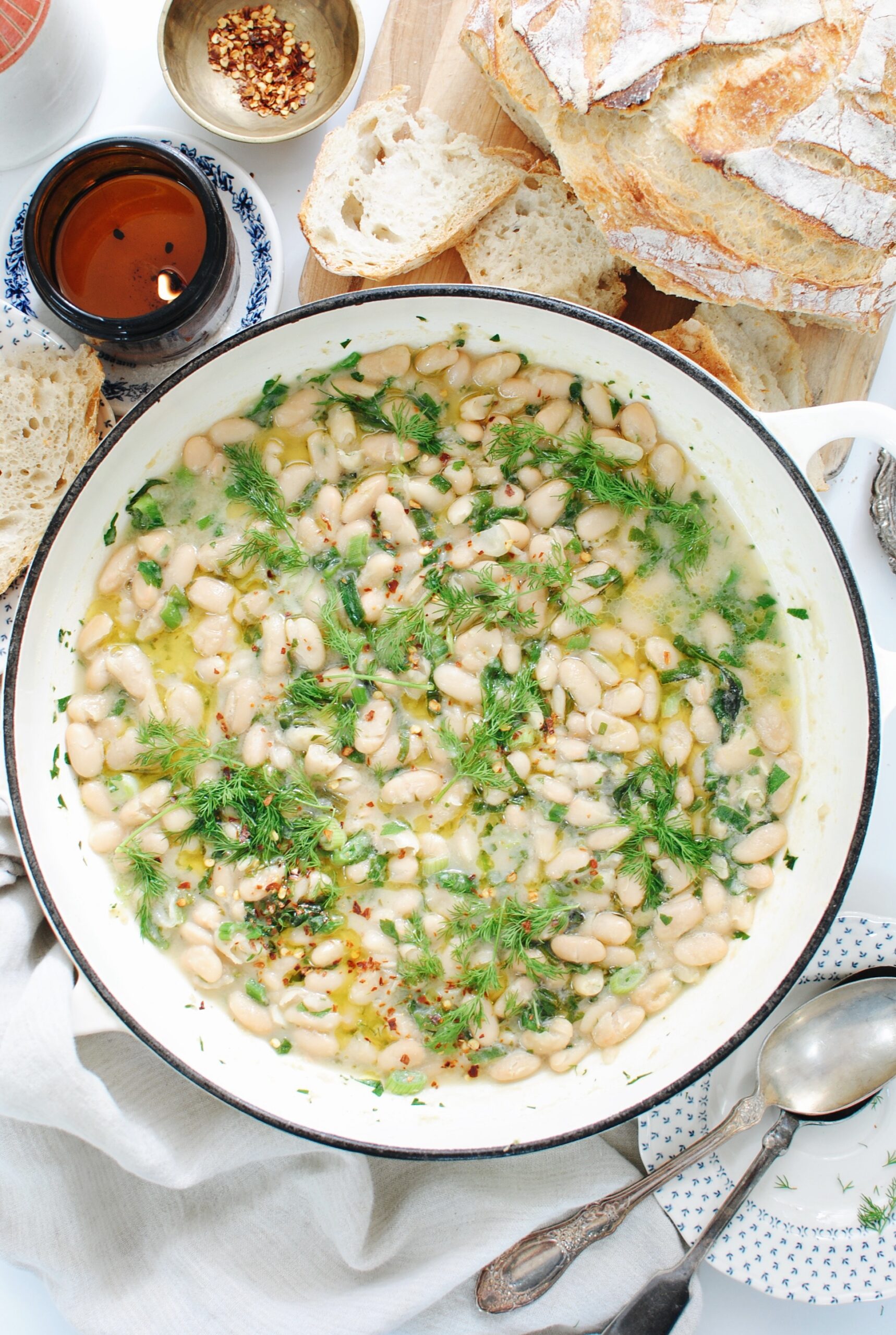 This will be your new weeknight savior!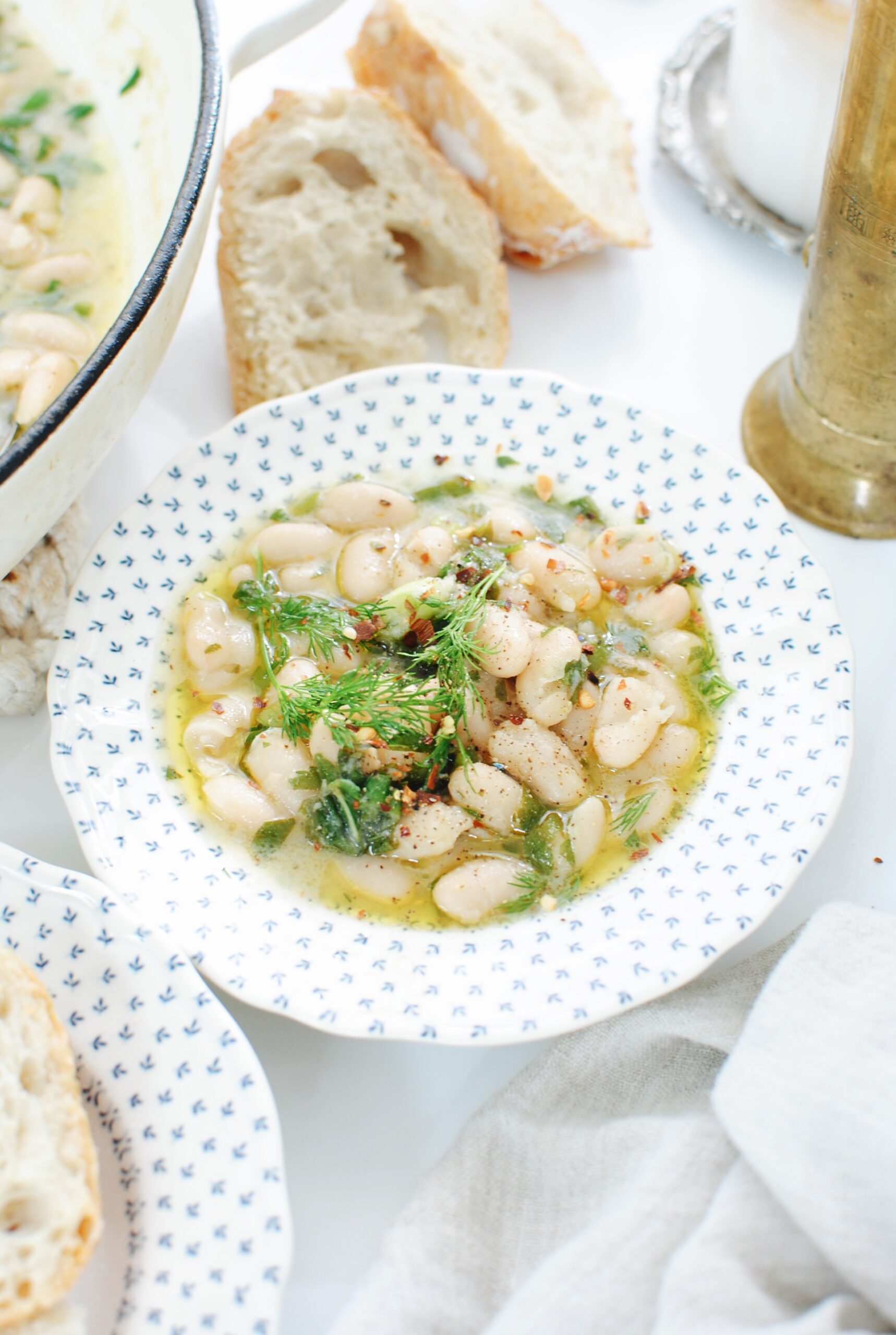 Brothy beans forever.