So I have a story. (also, dessert, yay!)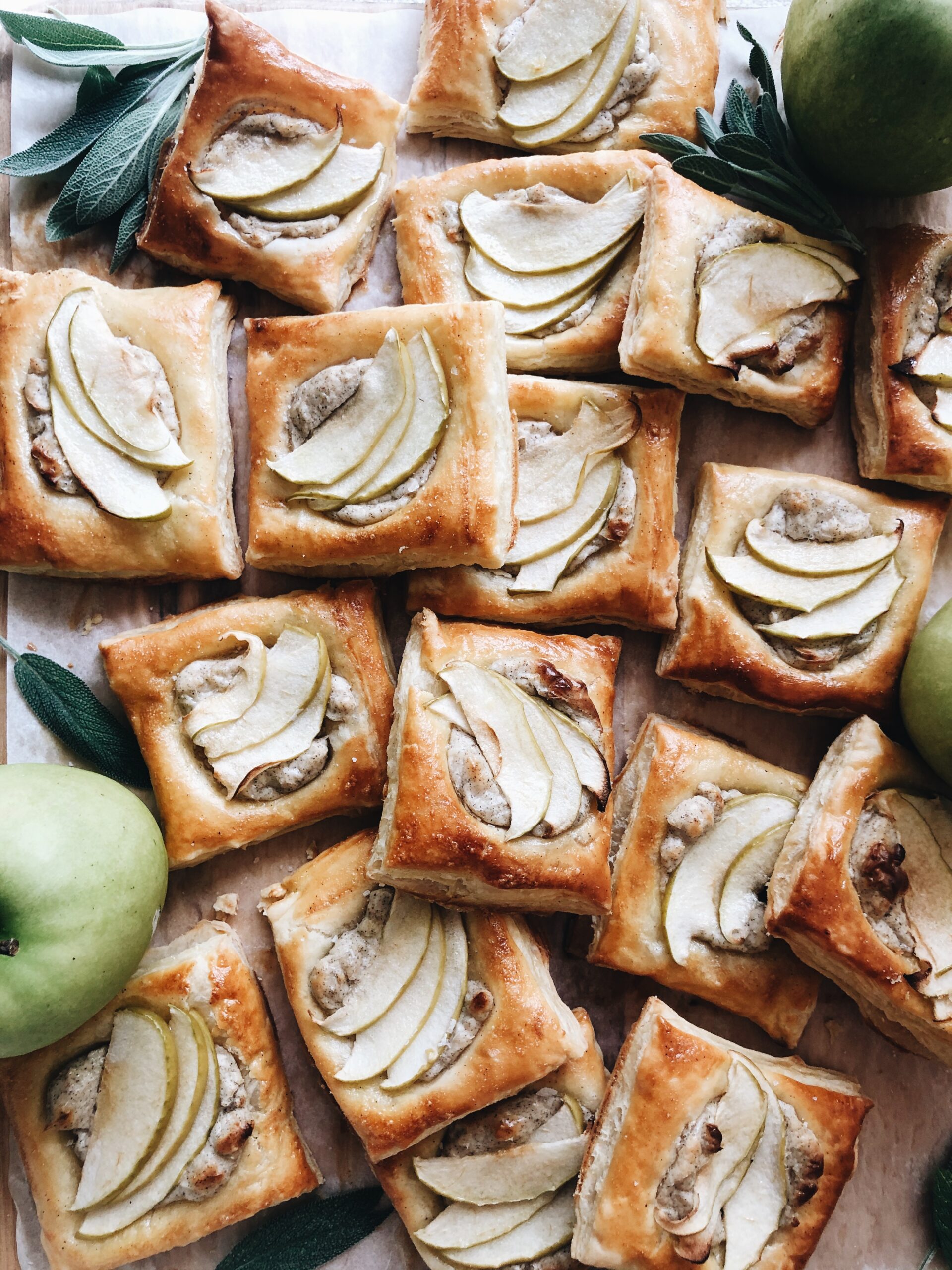 The above is what happens when someone who's very much not a baker decides she wants to take a stab at cardamom rolls because the book she was reading (The Scent Keeper, o m g) had a character obsessively making them for guests at her summer fishing town resort and the writing was so tantalizing and fragrant that I was convinced I COULD make these rolls until I googled them and realized how complicated they looked so I got scared and made these instead. The end.
But there's cardamom IN them. I simplified the whole thing with puff pastry (frozen, duh) and cream cheese and apples, thus giving us the NON-baker's version of such rolls. And they're actually wonderful!
But I have another story.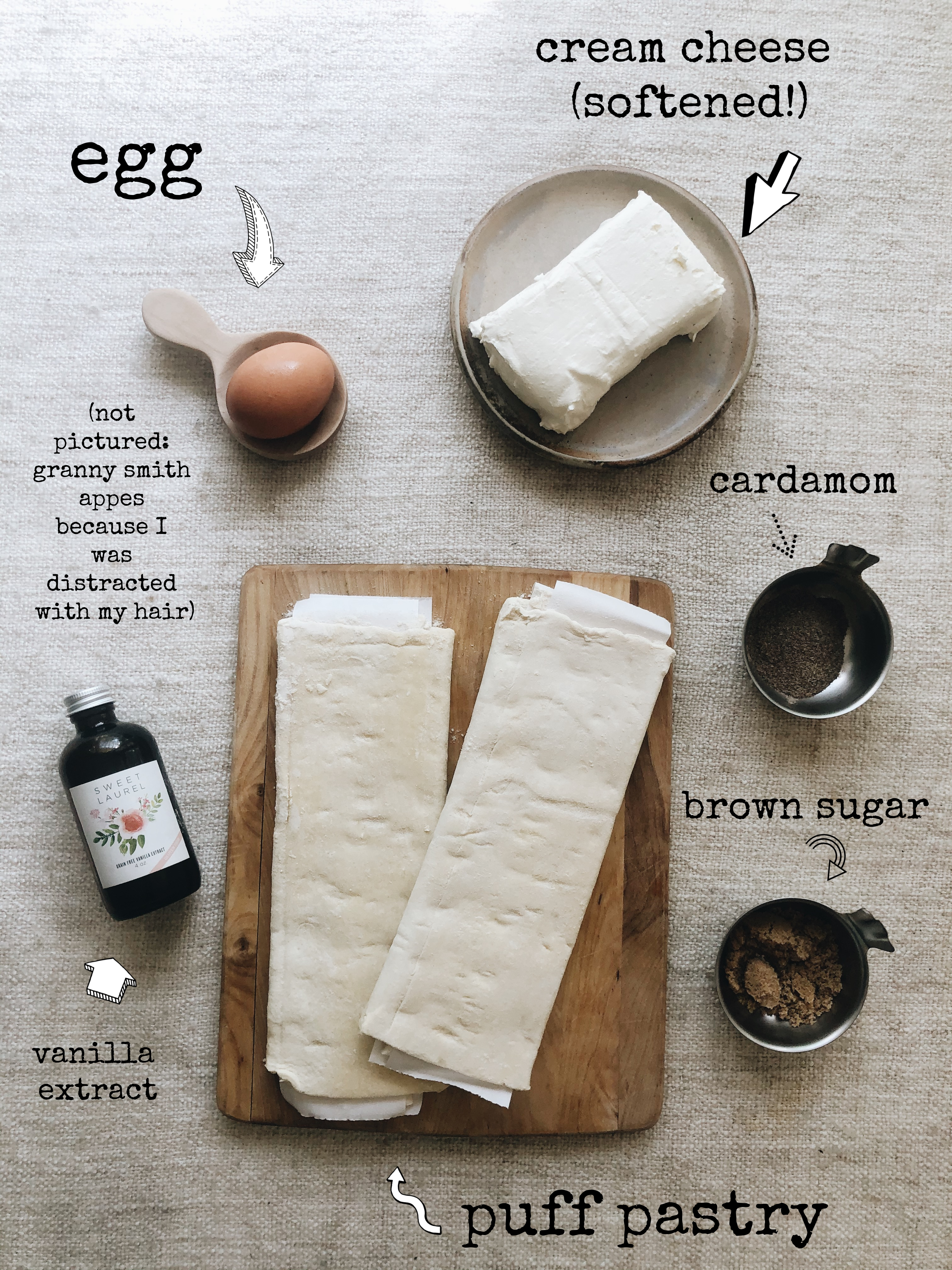 I nearly forgot the apples. The whole SEPTEMBER part of the dang pastry. Apples. And Granny Smith, at that. So pretend there are apples in this photo.
But see how simple this is already? Just watch what we do here. Oh, girl.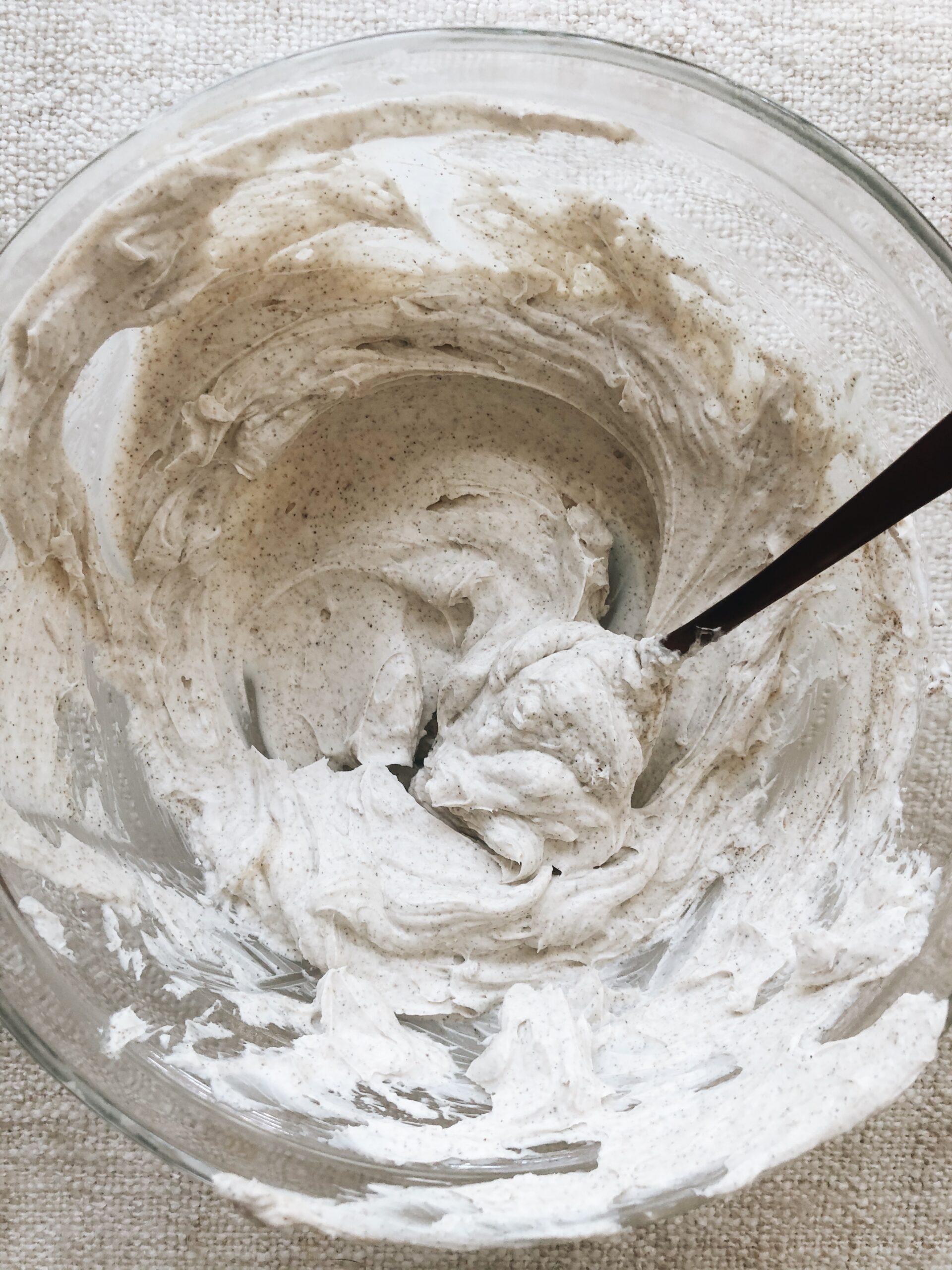 Let's just mix this already-room temp cream cheese with the brown sugar, ground cardamom and vanilla extract. See how prettily speckled that is? I know. It's perfect. And you might be thinking, a whole TABLESPOON of cardamom? Yes, we're not messing around here. Go big or be a sissy.
Just kidding I heart you.
Also it's a leveled Tablespoon, so.
You'll take both sheets of thawed puff pastry and use that main perforation as your guide on where to cut. Then just cut it width-wise into squares. Two cuts one way, two the other. It'll make sense once you see it in person.
Spoon about a Tbs. of cream cheese cardamom mixture into the center of each pastry square. Make sure the dollops are hideous and awkward. There you go.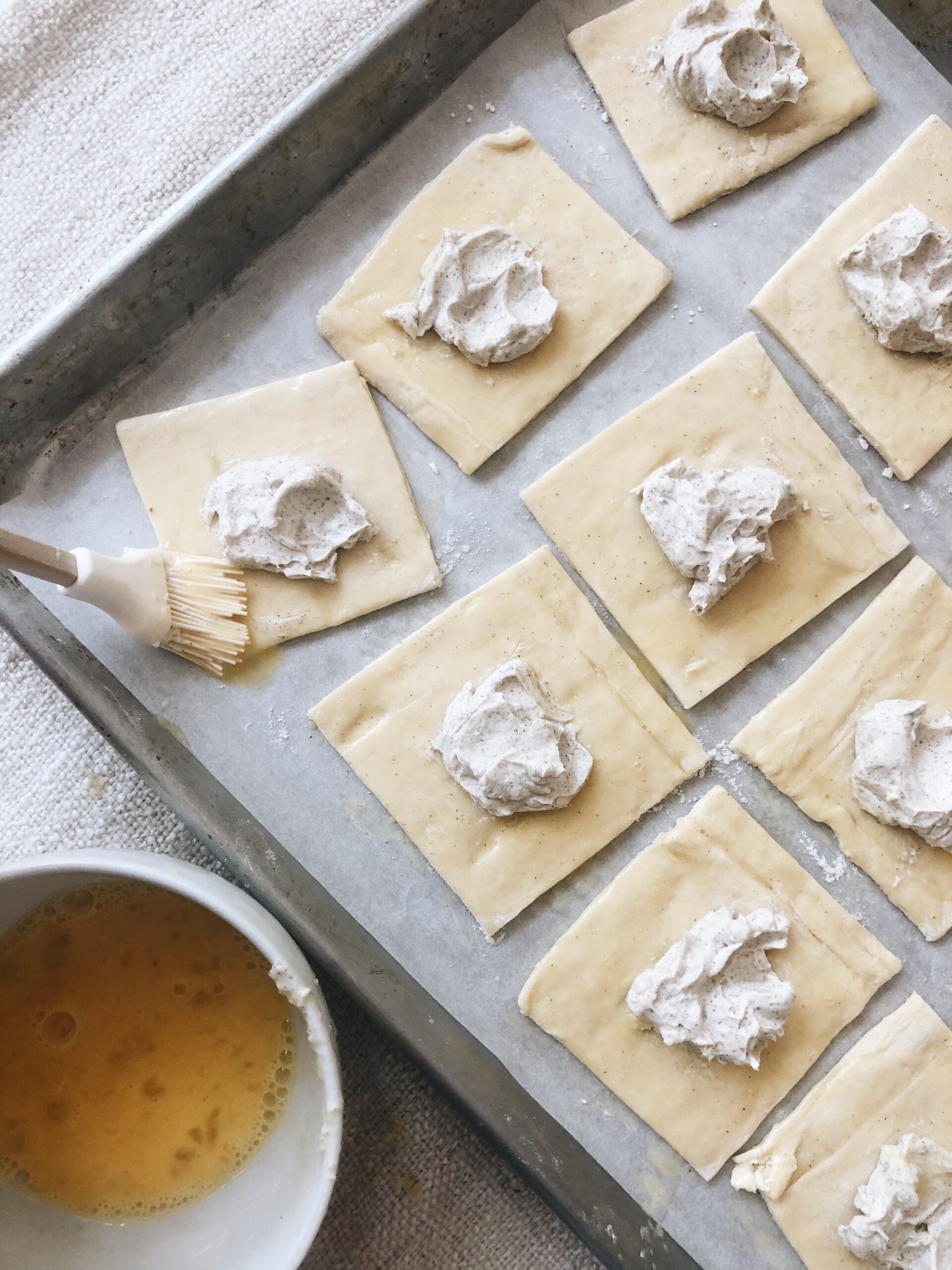 Go ahead and brush the egg wash on the pastry around the awkward dollops. We're starting a band called Awkward Dollops.
Once you're finished with the egg wash, place three thin slices of green apple right over the cream cheese. You can sort of press them in a little. Once you feel that soft give of the cheese, it's oddly soothing and weird at the same time. I forgot to do this until THREE MINUTES IN THE OVEN, hence the no photo. I had a full-on stroke once I realized. Grabbed them out, pressy press, back in they went. We're okay.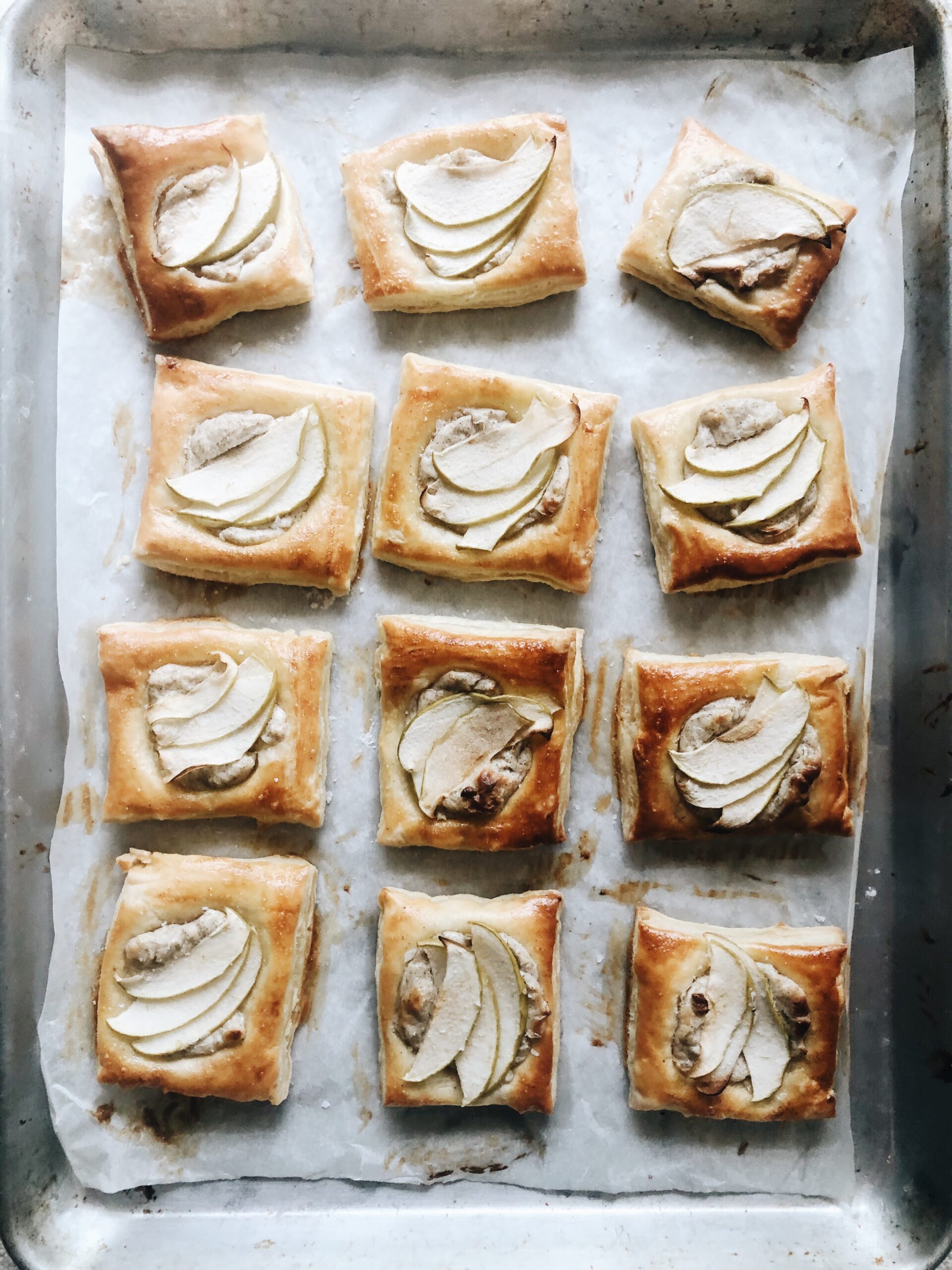 And here you go! Some of the cheese may bubble up and brown a little, but I like that look and flavor. It's rustic, just like it would be in a tiny coastal European bakery, with dainty flowers in the window boxes, a fresh meadow breeze swirling with the warm toasted sugary scents inside.
Yes I said coastal and meadow. It can work.
Here's another little tray I had. They wouldn't all fit on the big 'n.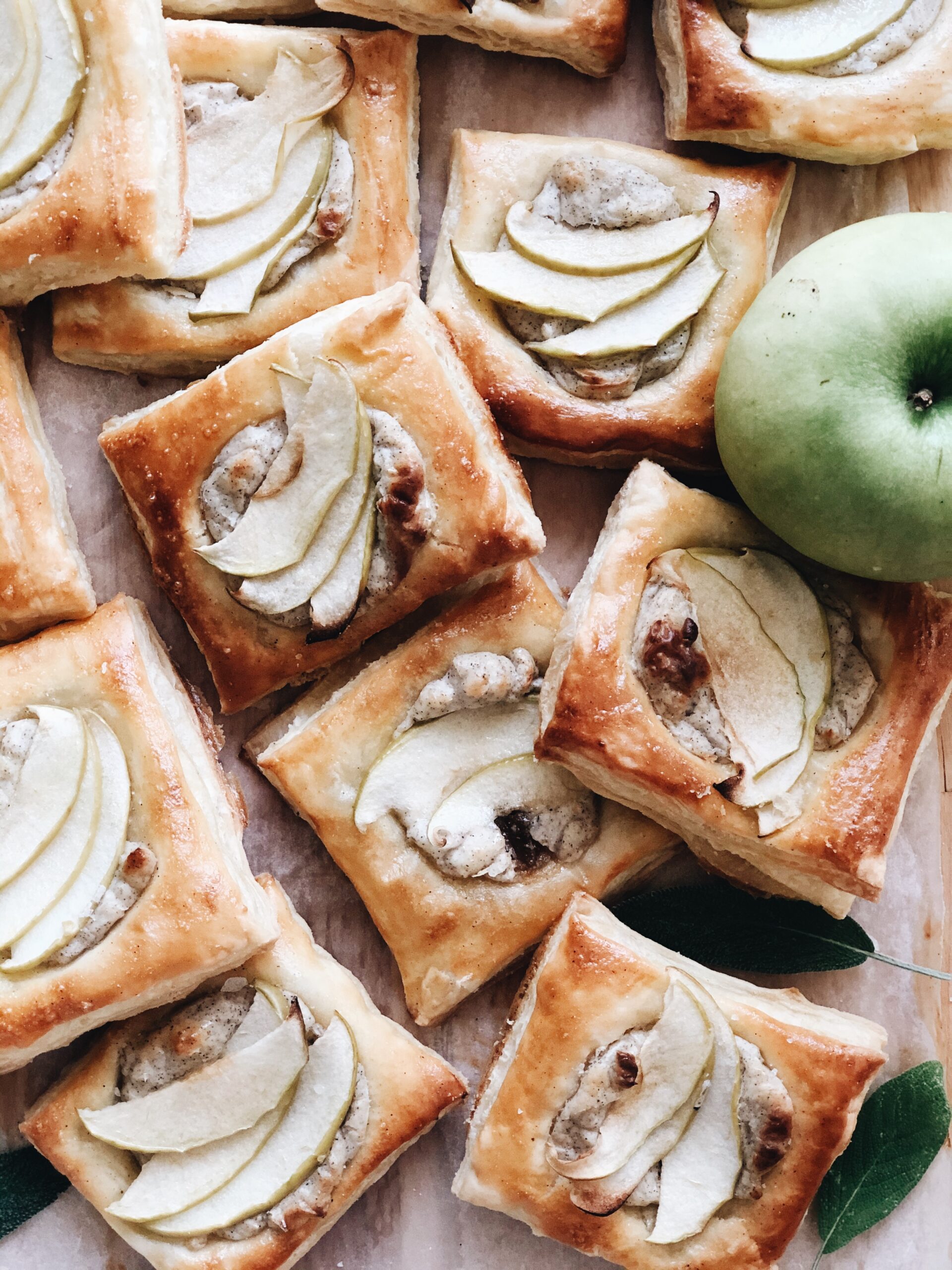 The final touch for me, was salt. A little sprinkling of finishing salt. But you know, the tiniest dusting of cardamom would be lovely right over those apples. Or even cinnamon to change it up. Or brown sugar! Fly, little bird.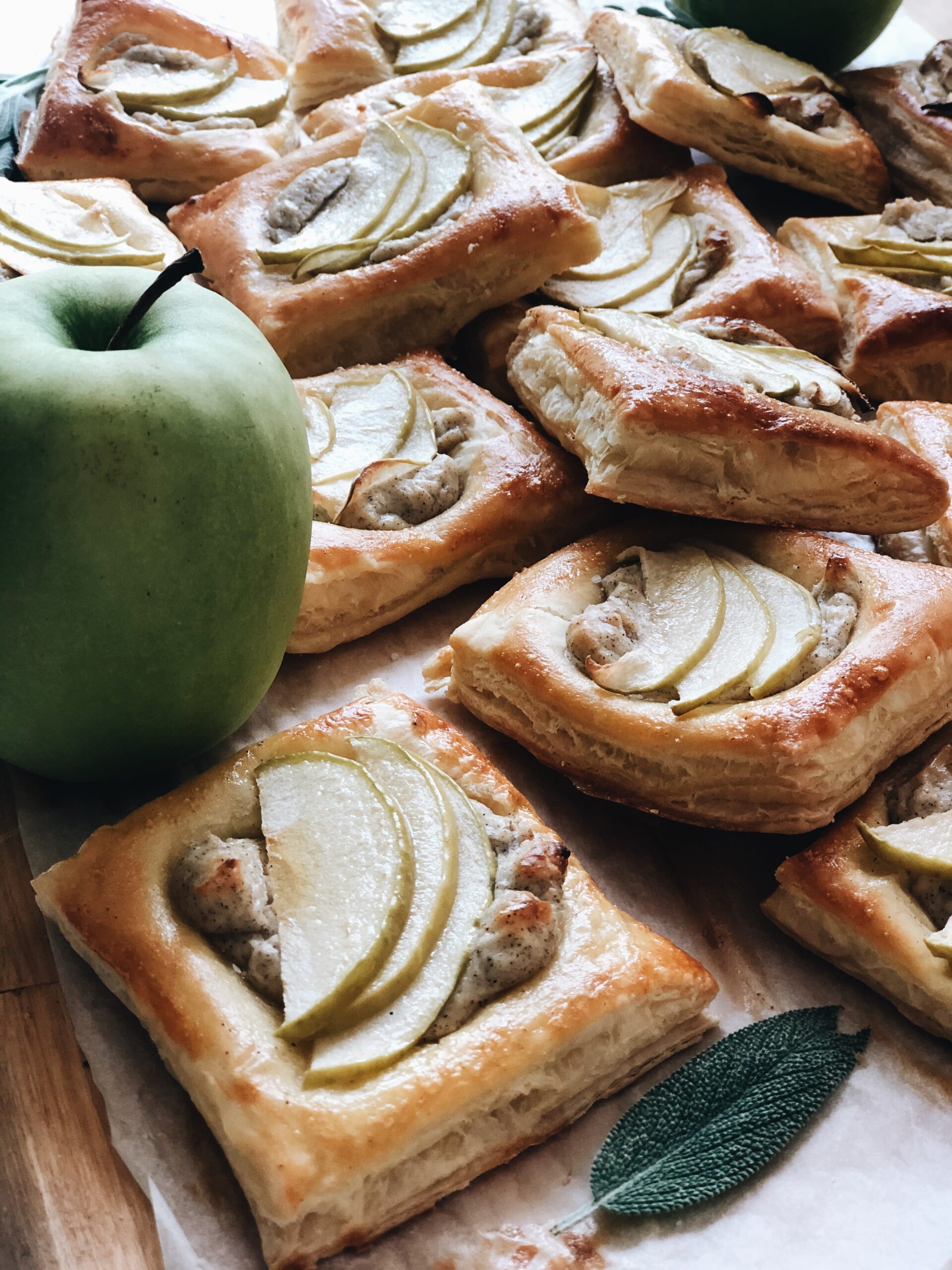 The tartness of the apples with the sweetness and depth of the cardamom cream cheese filling is just exquisite. Truly. Marry that with the flakiness of the delicate crisp puff pastry and you're done for.
What does cardamom taste like, you ask? Well, it's bold. Earthy and aromatic with a tinge of forest spice. Not heat, just richness. It's fabulous. Very fall. Ya gotta try it.
After-school snack? Why not!
Sunday brunch addition? Sure!
Bagged up and passed around the neighborhood? You do want to be the hero, right?
Right.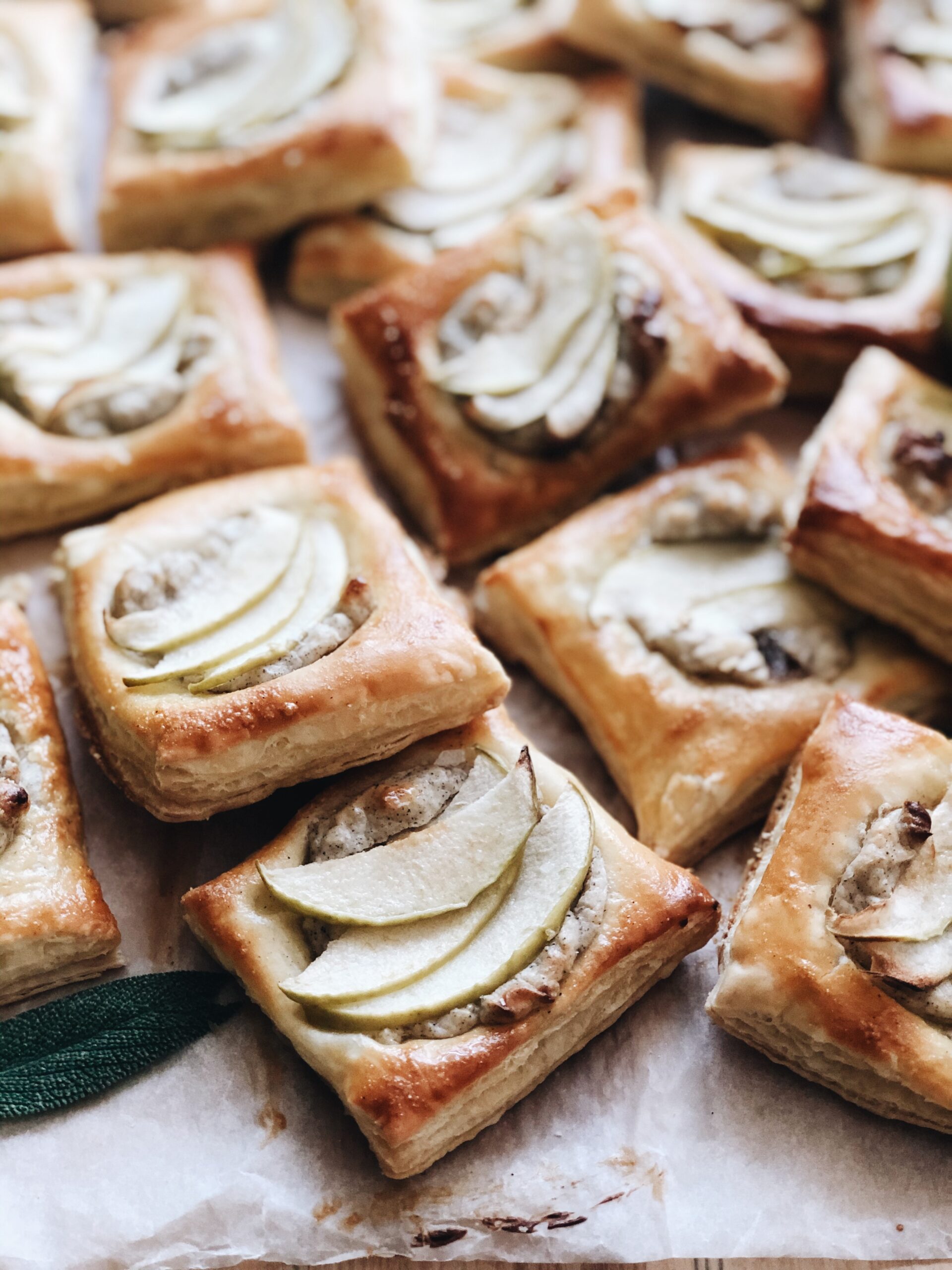 Not bad for a non baker, eh?
Cardamom and Green Apple Puff Pastries
Ingredients
1 (17.3 oz) package frozen puff pastry (2 sheets), thawed for 40 minutes before using
1 (8 oz) block room temperature cream cheese
1/2 tsp vanilla extract
1 Tbs. ground cardamom
1 Tbs. brown sugar
1-2 Granny Smith apples, thinly sliced
1 egg, lightly beaten
Coarse salt
Instructions
Preheat your oven to 400.
In a medium bowl, combine the softened cream cheese, the vanilla, brown sugar and cardamom; stir until smooth and everything's mixed together evenly.
Roll out the puff pastry and cut into squares. The perforation will be a guide, then cut across to make even squares. Place about a Tbs. of the cream cheese mix in the center of each pastry. Lightly press three slices of apple onto the cream cheese. Brush the rest of the pastry with the lightly beaten egg, which will get it its golden brown color.
Bake for 20-30 minutes (depending on your oven) until golden brown and slightly puffed.
Garnish with a little bit of coarse salt (ground cinnamon would be divine, too!) and serve immediately.
7.8.1.2
451
https://bevcooks.com/2020/09/cardamom-and-green-apple-puff-pastries/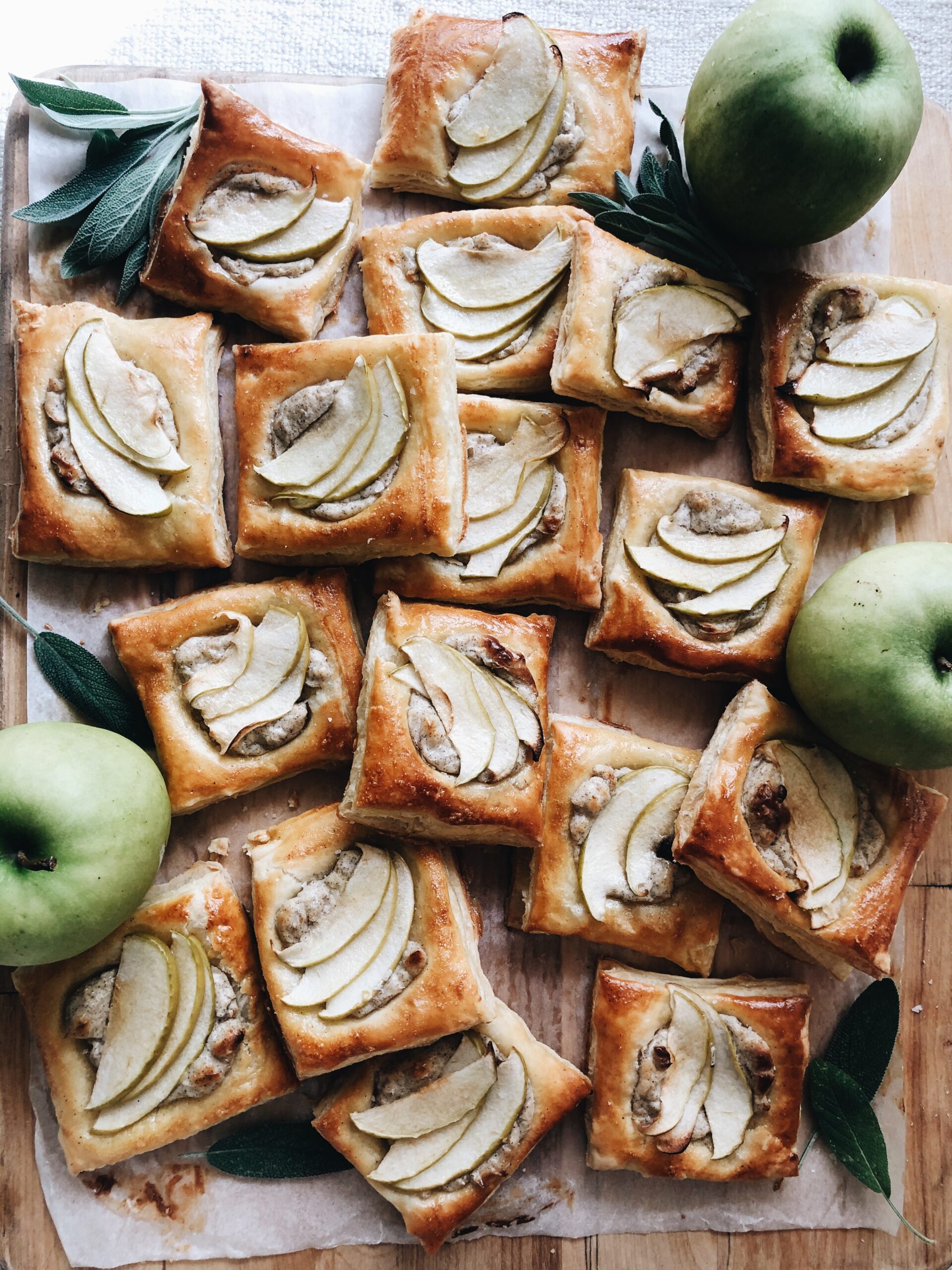 I mean. ^^^