I truly didn't intend to pick three books with like, all the same words in them. Happy Happy Family Family!
Never mind.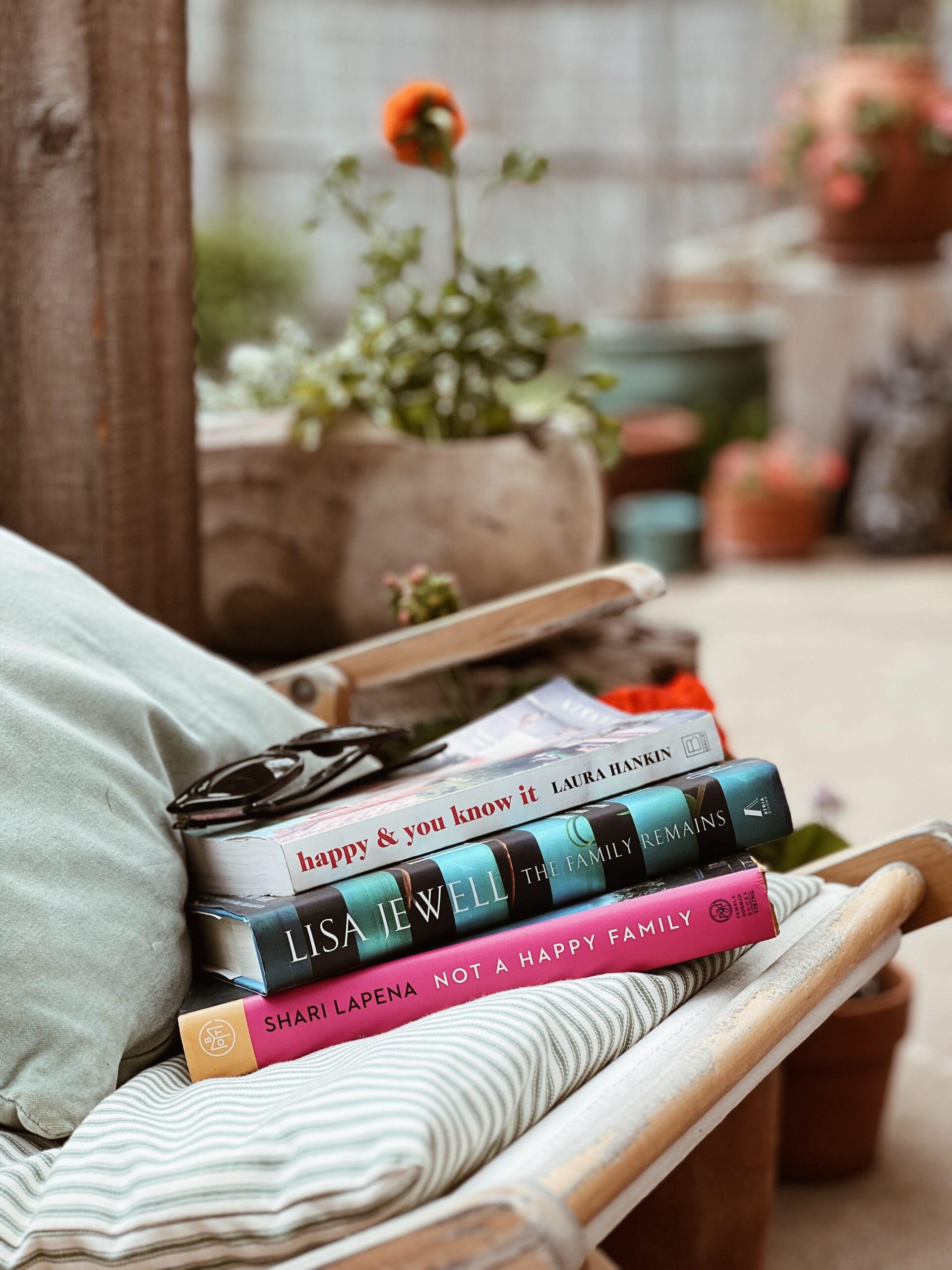 I'm not zipping through books quite at the blistering pace I was back in 2020 (hi, Covid), but so far I've read ten books this year. Woo hoo! And while I'll always have Elin at the top, I'm saving her book review (the one I'm in) for later this summer when the book releases (the one that my onion dip is in, that one), so she's not in this stack today. But she will be! (I'm in that one so I'll come back and talk about it. I told you I'm in it, right? My food is. My essence. I'm in it.)
For today, we'll talk about these three picks! All vastly different (in ways), but equally intriguing and gripping and twisty and wild and fun and bananas.
Let's do it.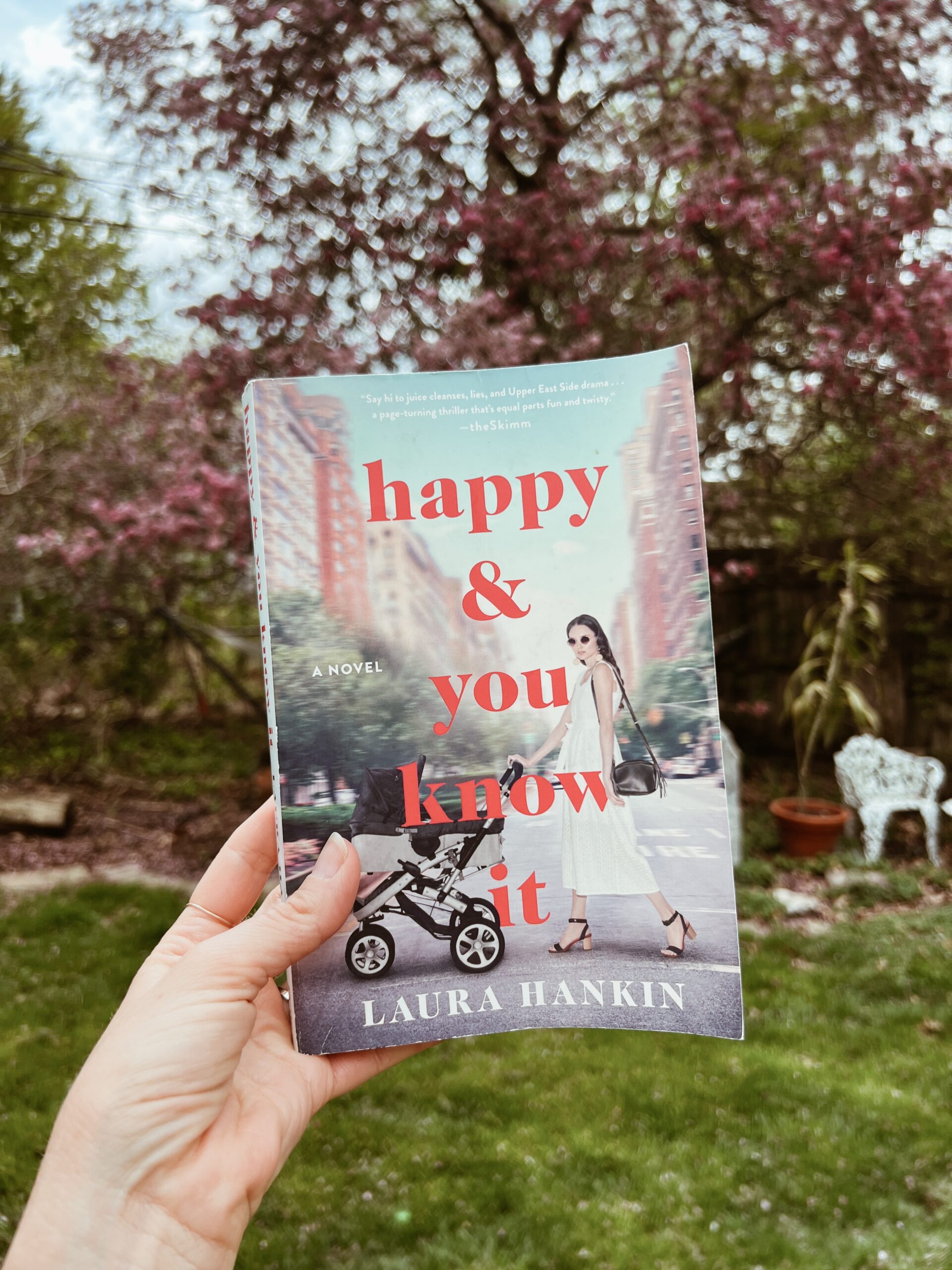 Happy and You Know It: Okay this one is crazy.
It starts off with this chaotic scene of this wild woman running down the streets of Manhattan in a fur coat and barf on her face pushing a stroller. How can we not immediately love this?
A young woman who was a musician in a famous band (but got kicked out before it got mega famous) has now found herself hired to play the violin (wait maybe it was the cello) for a bunch of wealthy (obnoxious) New York moms and their babies at their weekly playdates. (Picture Stanley cups and Lululemon. But in Manhattan.) A teeeeny tiny secret is revealed during one of the playdates, and then it just goes bonkers. Who's betraying who? What is that vitamin again that you're taking? What was that LOOK you just gave her and why is your husband acting so weird and how much did you spend on this one year old's birthday party again???
You hate them all so much, it's fantastic.
Of course it all comes to a head as Claire (the musician) plays detective and pieces together what's actually going on during these playdates (and uh, not during), and HOLY yoga pant, it is wild. Re: barf on the face.
Highly recommend for a quick read when you need to hate something.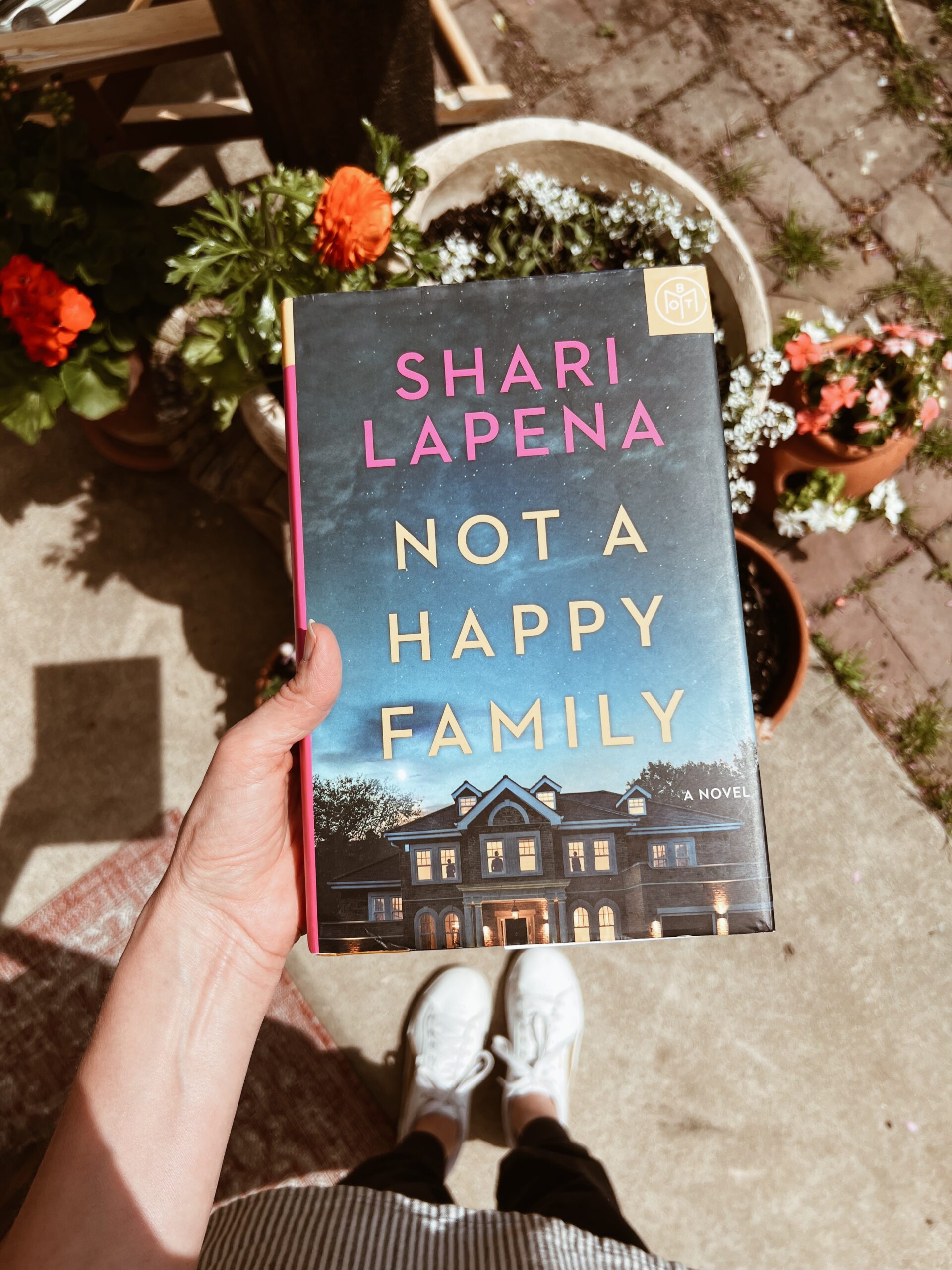 Not a Happy Family: OMG.
So listen, what happens is this ultra wealthy older couple gets murdered the night after their traditional Easter dinner with their three adult kids. We're talking upper New York state, elaborate mansion, two stiffly aloof-yet-agitated, aging parents who find themselves brutally killed. Well, they don't find themselves killed, the maid does. Ha! Oh.
It quickly turns into this deliciously classic Agatha Christie-style whodunnit because all three seemingly innocent kids and their spouses have nothing to hide. They're all just having dinner, right? Then it gets good and gritty because they all turn on each other like complete turds with the old-fashioned finger pointing blame game and it's amazing to watch all that go down. Alibis get weakened, characters start to crack, money is involved (of course it is), and the persnickety relatives on the outer rings definitely have something to say about it. I LOVED this.
Of course no spoilers, but when you get to the very end and read that last line, you come back to me with that omg smile and tell me what you thought.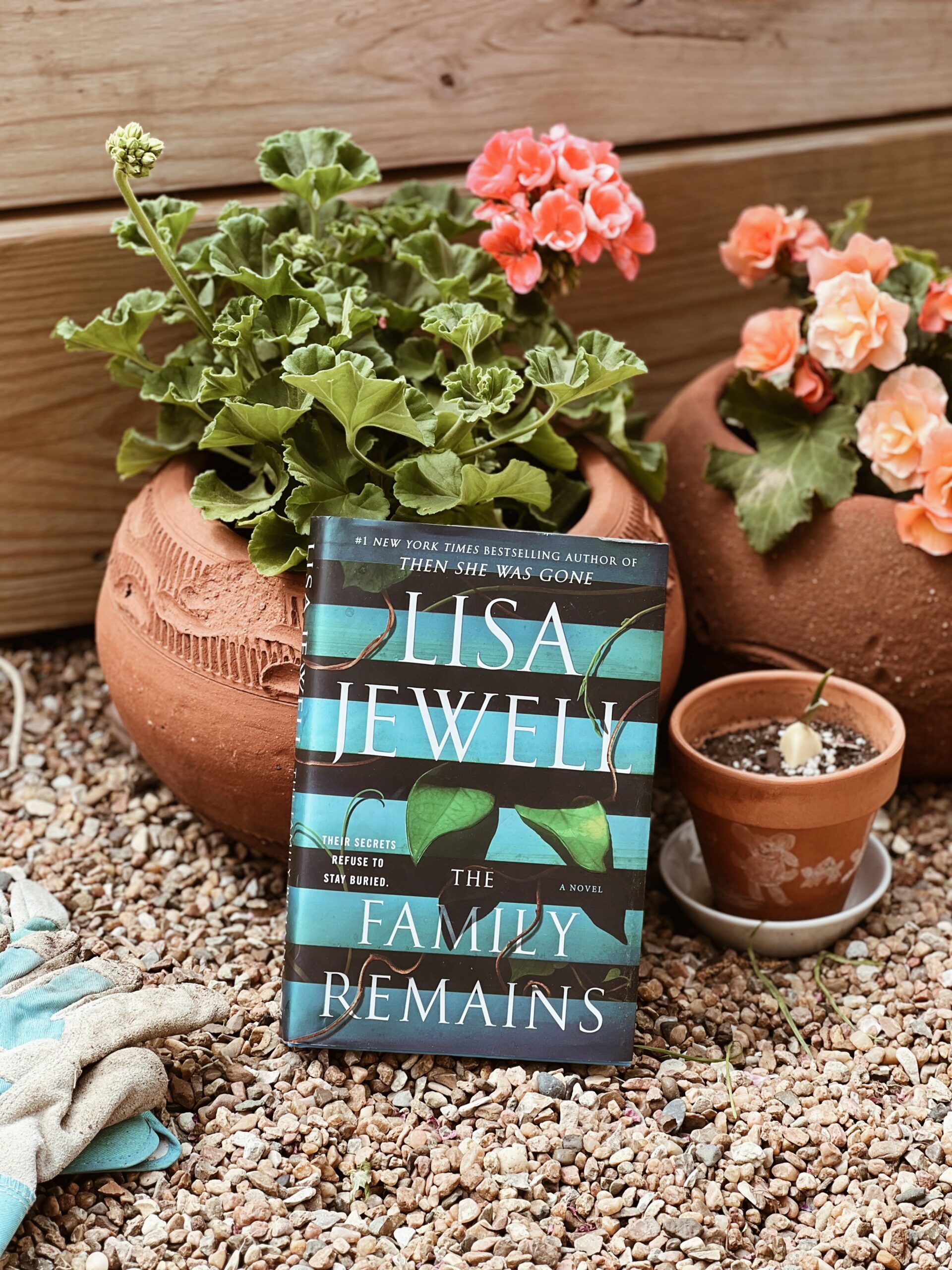 The Family Remains: WHAAAAAAT.
First of all, this is a sequel. You'll need to start with The Family Upstairs first (we read it back in 2020!) and then tackle this one.
This book is DARK. Just pony right up if you love sinister, twisted, disturbing, uncomfortable. If you're a fan of Lisa Jewell then you know her style. She gets ya real good.
This is the thing, some bones are found next to a river. In a bag. With fibers on it. (you're in, aren't you?) And at the same time, we're following up on the same family from the first book. Like a where-are-they-now type thing. There's some mega trauma they all endured with their parents back in their childhood, so of course they're all effed up today. But we need to know who these bones belong to, if and they're somehow tied to the family. It gets SUPER webby, you guys. A crush that turns unhealthy, a dad who's been MIA for 25 years, a house that holds more secrets than a junior high school girl's locker.
I'll say, it was a satisfying ending to all the trauma. And the last line had me like WHAT, no. Not again. Also yes please. Tell me if you felt the same!
Absolutely recommend.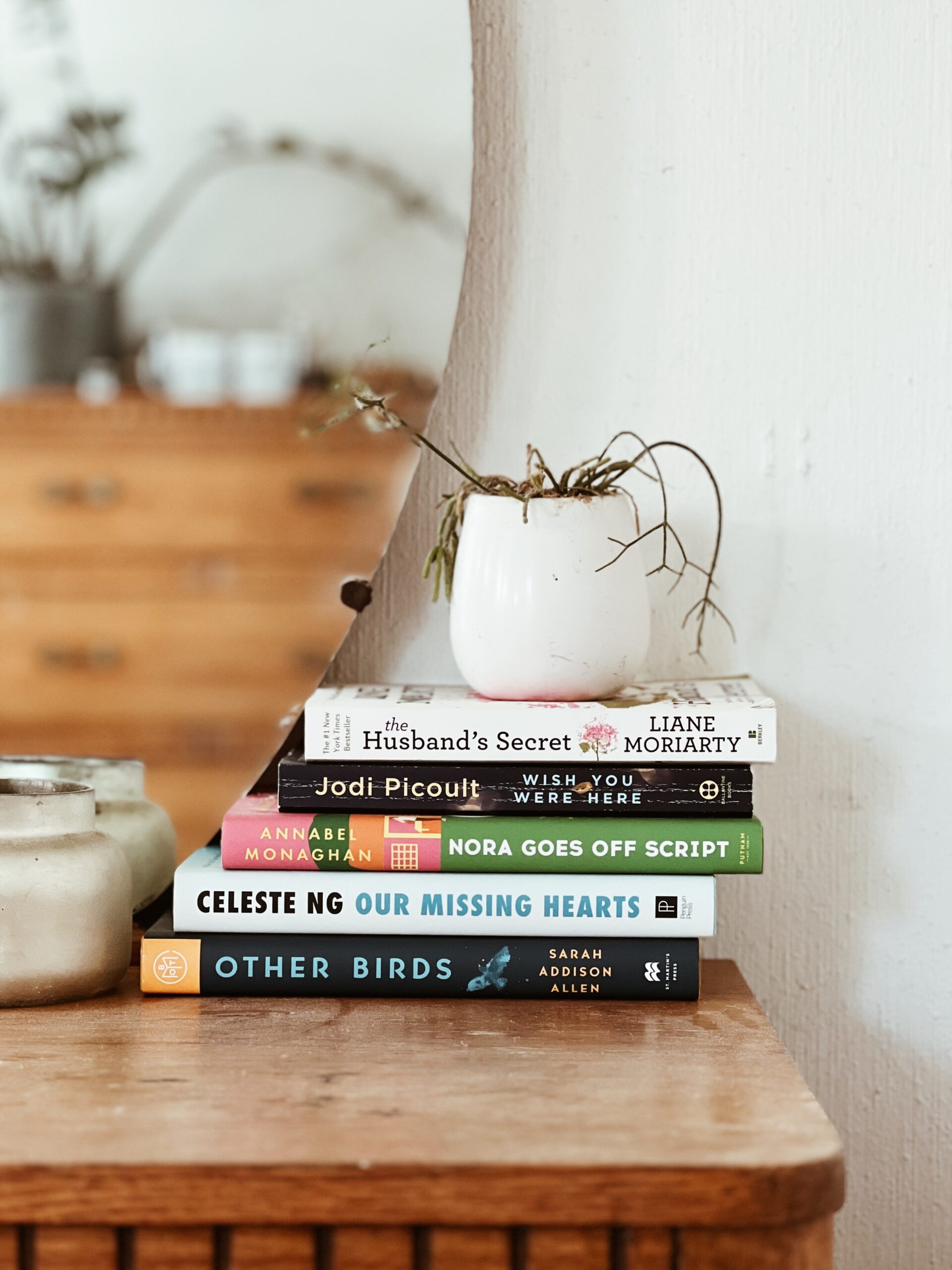 Up next! I started Nora Goes Off Script, based on the poll I posted in Stories. I'm loving it so far! Quick and fun. Just what I need. Let me know what you think about these other books, if you've read them. I DID collect all your suggestions from last week and will make my way through them. So thank ya!
Okay, what's on your night stand? And did you agree with my reviews up there? (go easy on me)