(in da) Book Cluuuuuuub! (<–I get excited.)
It's been a minute since we've gabbed about books. It's more than time. Past time. We're talking about three recent favorites today. I can't stop thinking about these books. And for different reasons. If you've read them, you will unabashedly agree. At least I think so. Hey, maybe you hated them!
There's just no way.
Okay, let's get going before my head spins off.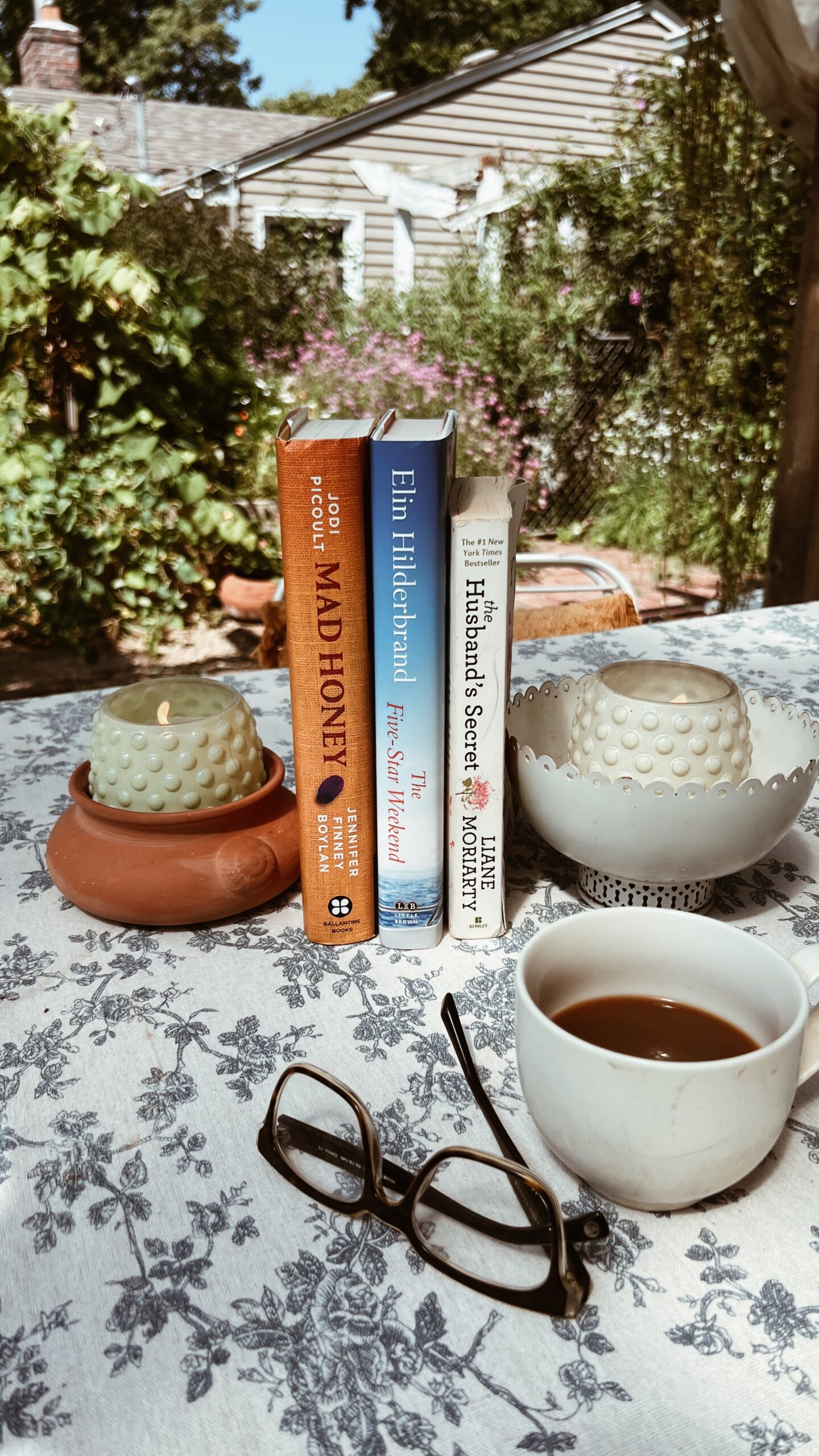 Each pretty dern different from each other. All holding stories of tragedy and devastation, betrayal and secrets rooted in the depths of pain. But the common thread? Compassion. I found a level of compassion in each of these books that touched me so deeply. It's hard to imagine how you'd react in each of these situations (besides murder), and I find that walking through another's shoes in these delicate, disastrous situations always so fascinating. Like what would you do? I'm being obnoxiously vague. Let's get into it.
Zero spoilers, I promise!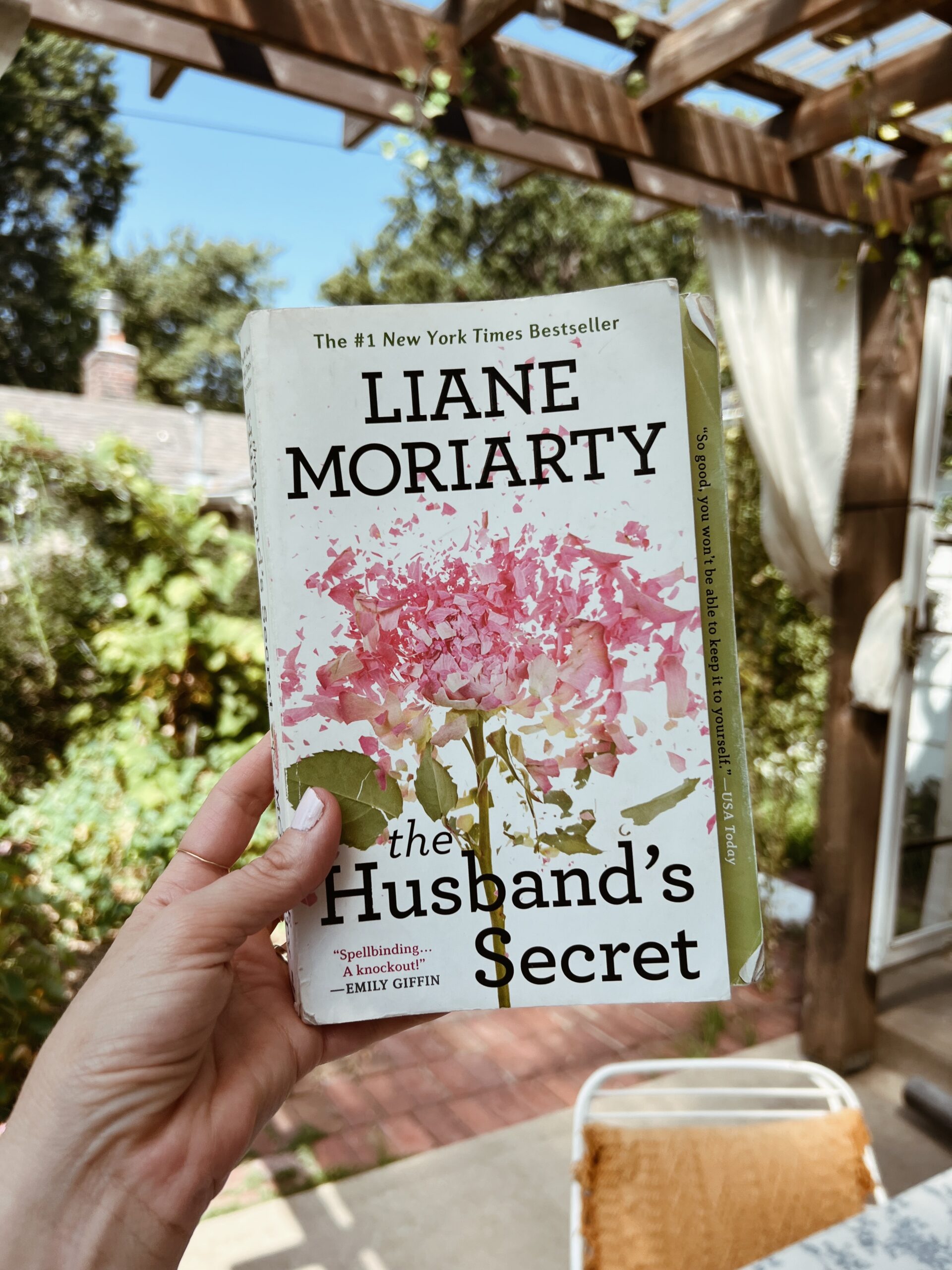 The Husband's Secret! OMGGGGGGGGG.
I mean right off the bat you have formed a laundry list in your head of what this sucker did. Is it this? Is it that? Is he this? Is he that? Did he do this? Wait, did he do that?
Oh, Chachi. You don't even know.
The whole premise is these three separate families, each dealing with their own stresses, life changes and personal struggles. They all end up in the same town, Melbourne Australia, and at the same school. One main character works at the school, another family is brand new to the school, and the other is a regular at the school. One of the main characters finds a letter from her husband while she's looking for something in the attic. However, the letter instructs her to open it after he's dead. But the thing is, he's very much alive. Like veeeery much alive. So she mentions it to him. And you cannot imagine his response. Does she open it? Would you open it? (I mean obviously within that very moment are you KIDDING). And you guys, the bomb drops at the halfway point. You still have half the book to go!
What unfolds with information she never thought possible leads to earth-shattering chaos. The web between these three families is something you do NOT see coming.
In other words if you do not read this immediately I will scream for a month.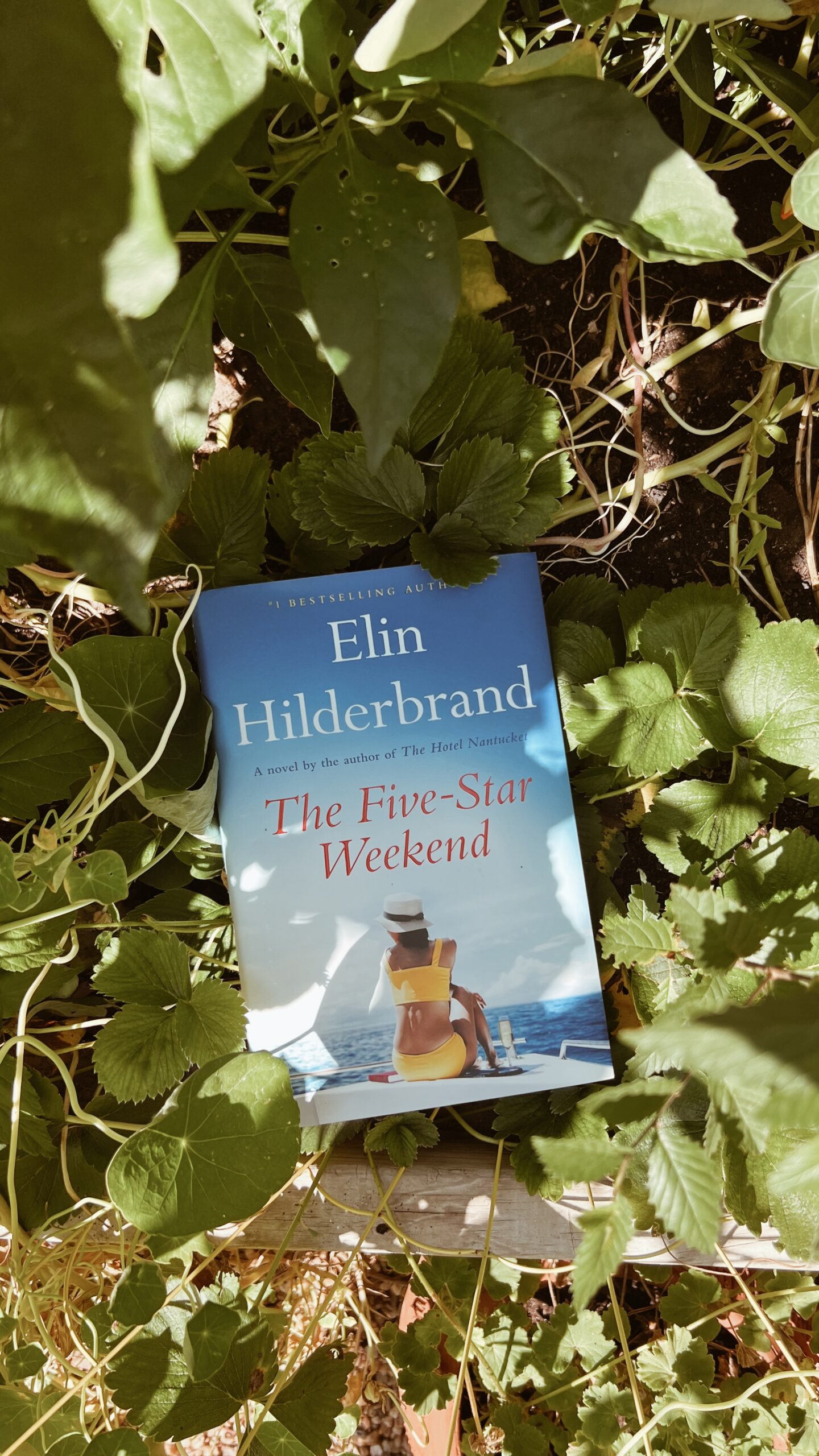 Did you know I'm in this book? My dip? My sour cream and roasted onion dip is in this book and I can assure you that I will never stop talking about it.
Life dream aside, it's a fantastic book. Elin Hilderbrand does it yet again with a wildly vivid story all set on Nantucket, packed to the gills with enticing descriptions of delicious food, stunning scenery, heart-stopping tragedy, unbelievable betrayal, and the irreplaceable warmth of intense female friendship.
So what happens is, after the sudden death of her husband, she chooses five women from her life, each representing a different era of her life to come spend a thoughtfully-crafted weekend with her on Nantucket. Her Speak Now era, her Reputation era, her Folklore e- wait, that's something else.
Her gramma school era, her college era, her young adult and middle-aged eras. Five friends representing different life stages, all under one roof for an unforgettable weekend. But not necessarily in the best way.
The main character is a food blogger, so of course it's familiar territory for me, and being middle-aged myself, there's something to relate to the entire time. Except the obvious. I hope.
Her writing is always casual but poetic, relatable but inspiring, gripping but conversational. She's just my very favorite.
And I can tell you that you need all the food in this book, all the debauchery, all the conversation and laughter and tears that you can even remotely handle. And the twist! Oh, it is juuuuuuicy.
Get in this book if you know what's good for your life. Pronto.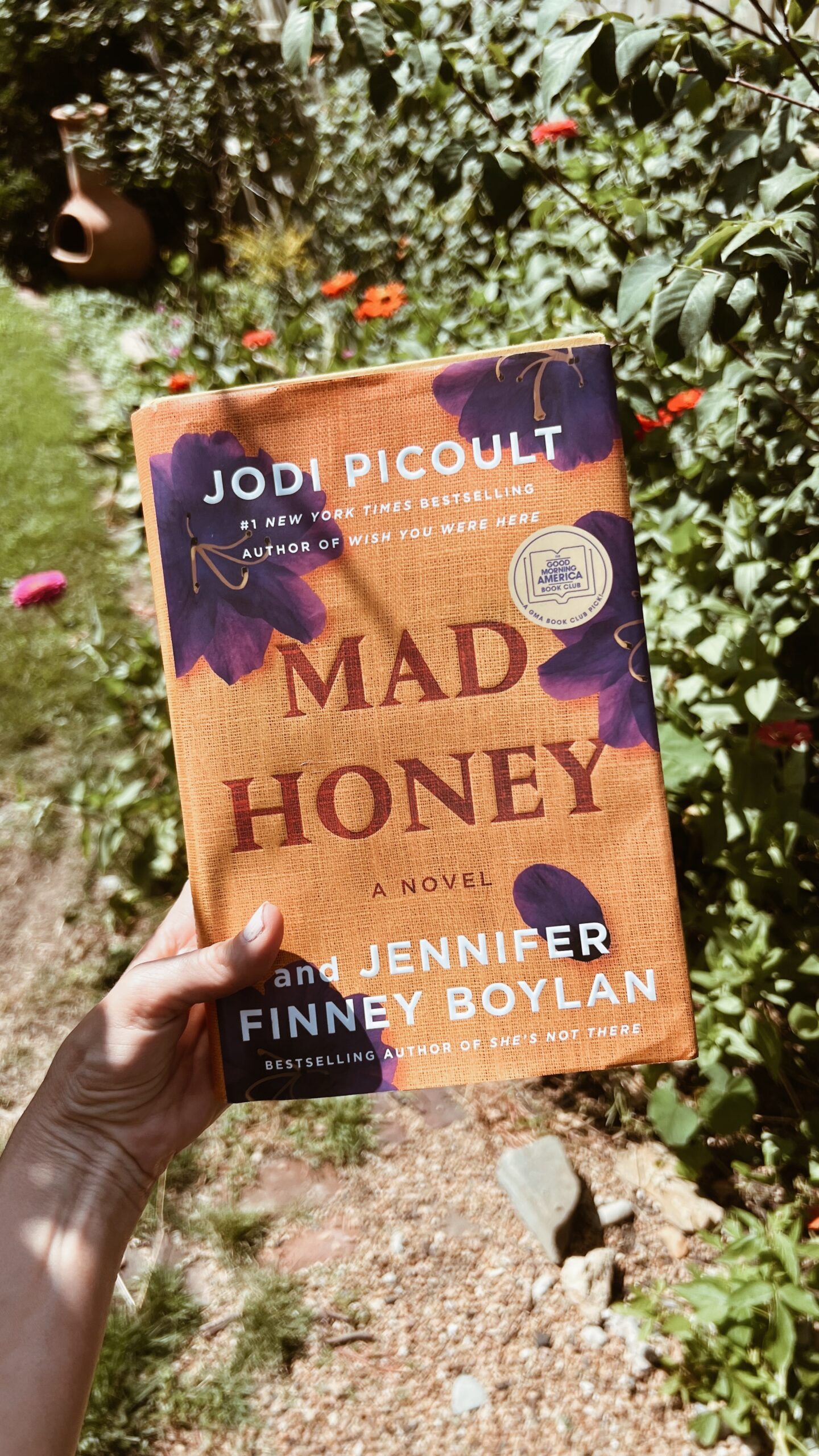 WOW. Woooooooooooow. I almost don't have words for this one. Matter of fact, when my friend Anna was over recently, I said to her, "You absolutely have to read Mad Honey. I'm not going to say a single word about it, except for that it's about this seventeen year old boy who meets a seventeen old girl, and both families comes from abusive fathers, and they fall in love during the fall. And the mom of the son is a bee keeper so you learn a lot about bees as a side benefit. And they're sort in and out of fighting because she's upset about some secret. And then she gets sick and he wants to visit her but when he shows up to her house, he finds her dead at the bottom of her stairs. So OMG it's like, what on earth happened to her? And at first it's all normal procedure but then things start to look sus and the son is arrested for her murder! And then the trial begins, right? And halfway during the trail a gigantic twist HITS like a hurricane and it changes the ENTIRE COURSE OF THE TRIAL. I mean, it's wild. It's fantastic. Eye opening and heartfelt and a good chance to learn about the world. And how to love people. Like how to truly love people."
And Aaron goes, "But she's not going to say a word about it."
In other words, seriously wonderful. Read it this fall!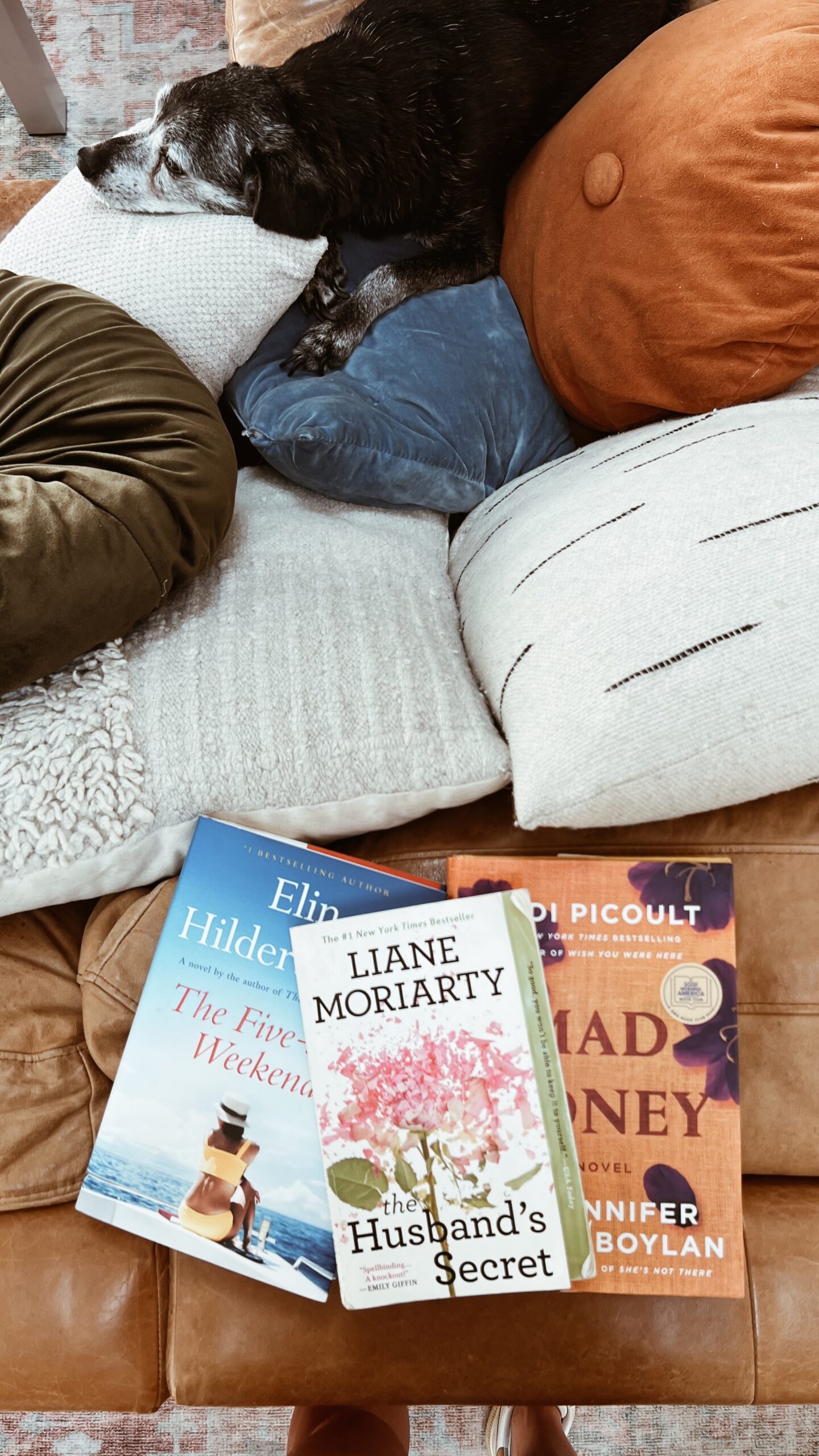 And there we have it for this round! I'm in the middle of Me Before You (digging!) and then I have the House in the Cerulean Sea right after. But tomorrow I plan on hunting down a few on my fall list, which I'll announce soon! But before I do that, I need your suggestions. I want autumn mood. Crisp leaves. Sweaters and loafers and wool pleated pants. Give me the goods.
And as always, did you agree with my reviews? Did you feel the same? Did you hate them all?
Did you make the dip?
Don't answer that.