YES I'm using the same photo as last year because I still really like it and had zero time to get creative. Ha! Don't hate it.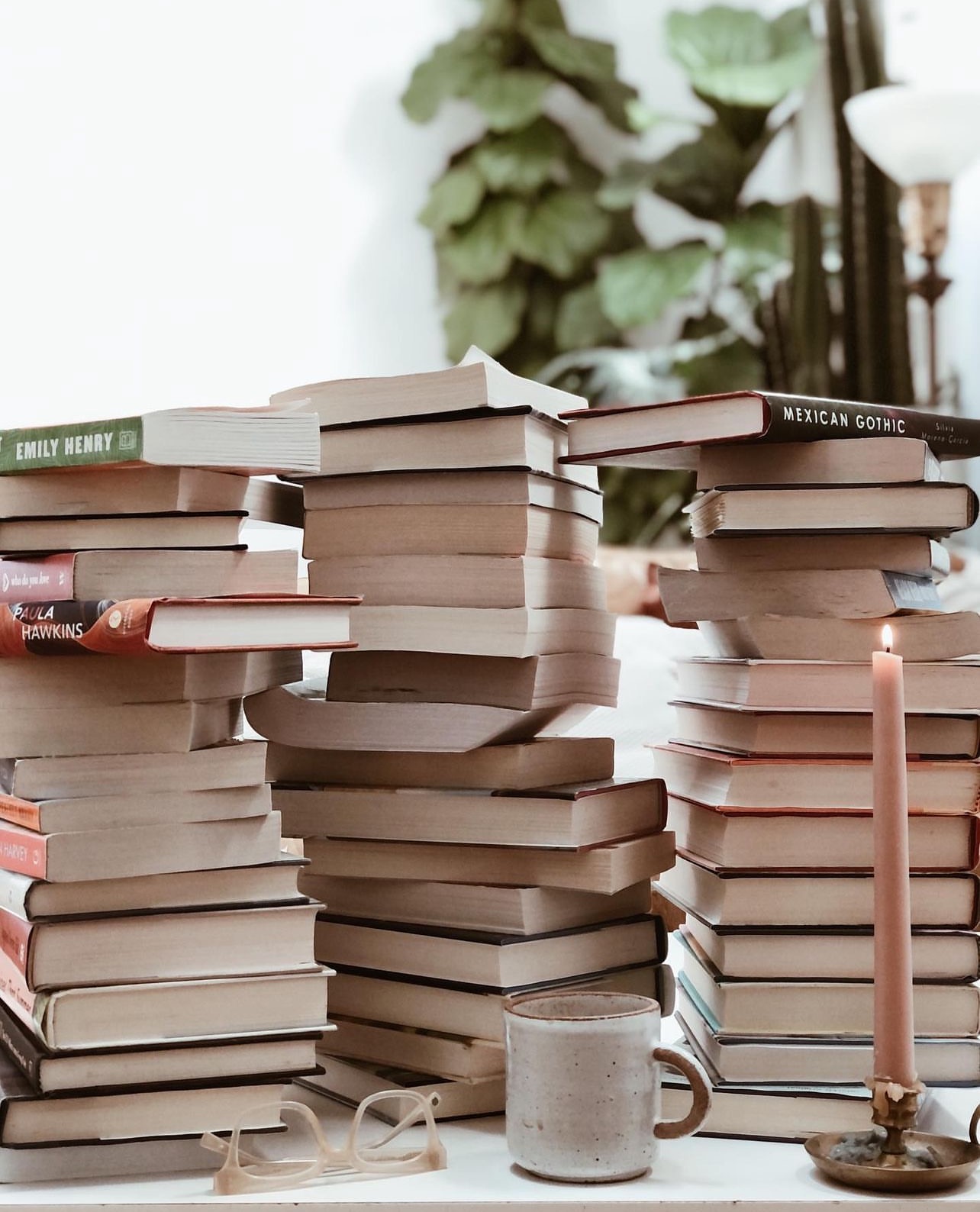 Booooks! These are some of my favorite posts to write and share and post and publish and share and do and write. You book lovers come out in droves, bruh!
I will say, the last few years I hit stellar numbers with book reading goals. And while 34 certainly isn't something of which to be shameful, it's v v telling of how nutcracker the 3rd grade schedule is. That said, I read 34 bewks! (you hate all this) And I think we should discuss some faves. Not favs.
Also this order ain't quite right. The chunks of books are right, but I started with the Language of Flowers and haven't stopped thinking about it SINCE. 52 weeks of swooning. I tell no lies.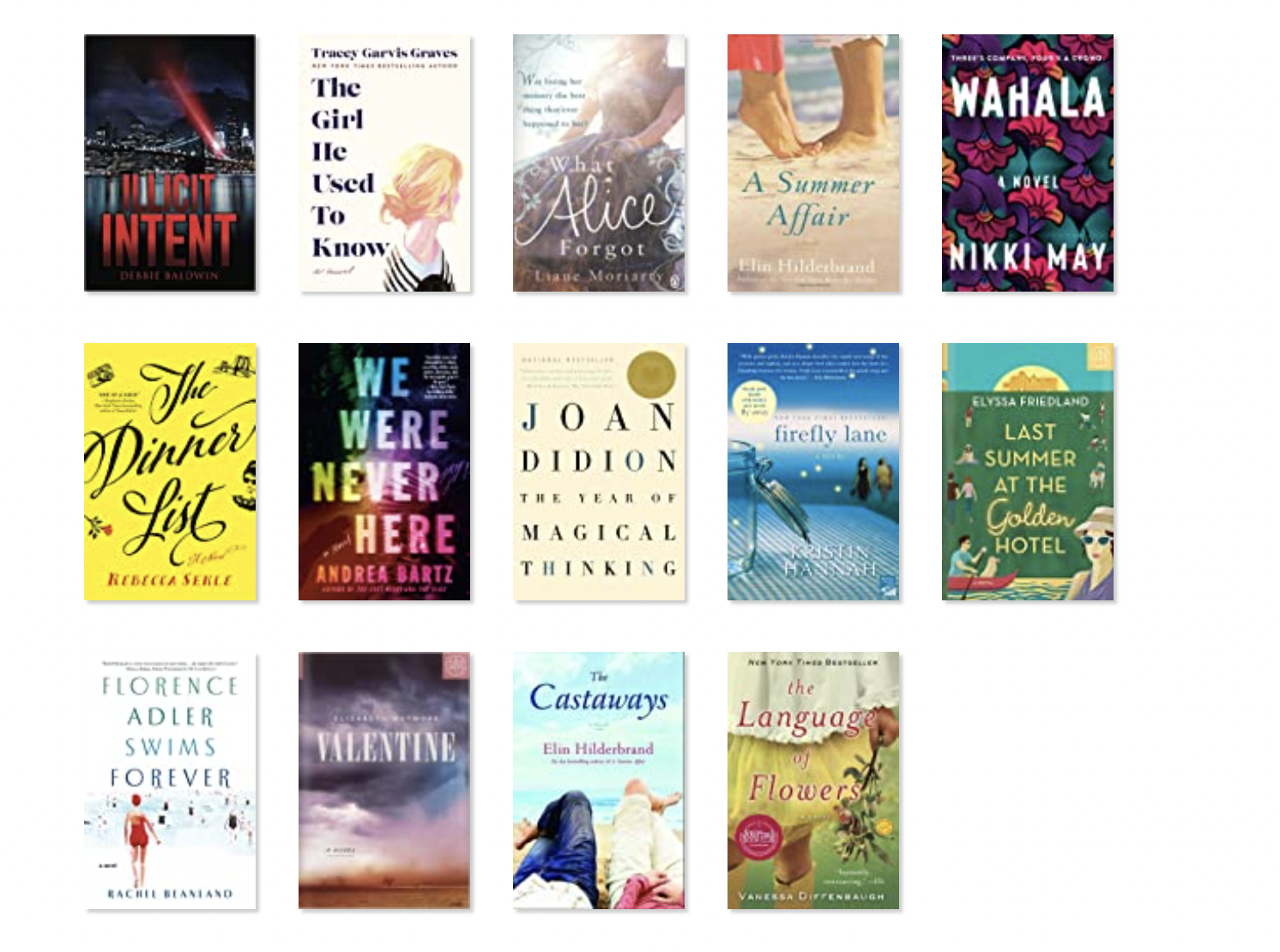 Okay, in this first round of books, I'll pick a top five. If possible.
The Language of Flowers, of course. Beautiful beautiful beautiful.
Also, I know I say this every three months but Elin is a no-brainer and everyone should read every word of hers. The Castaways and A Summer Affair are both so juicy and scandalous and hilarious and so fun. She belongs in her own category for me. But I'll include her here, too.
Valentine was incredible. Dark, tragic, really sad. I loved it obviously.
I'd never read any Joan Didion, so The Year of Magical Thinking was a moving book to read. It's her most acclaimed (isn't it?), and I can see why. Chilling and heartbreaking. Just wonderful.
Also I'm terrible at top five. And describing what I love about books. Ugh.
Last Summer at the Golden Hotel is a MUST. But so is Firefly Lane. And We Were Never Here! All are amazing reads. Just make it happen, okay?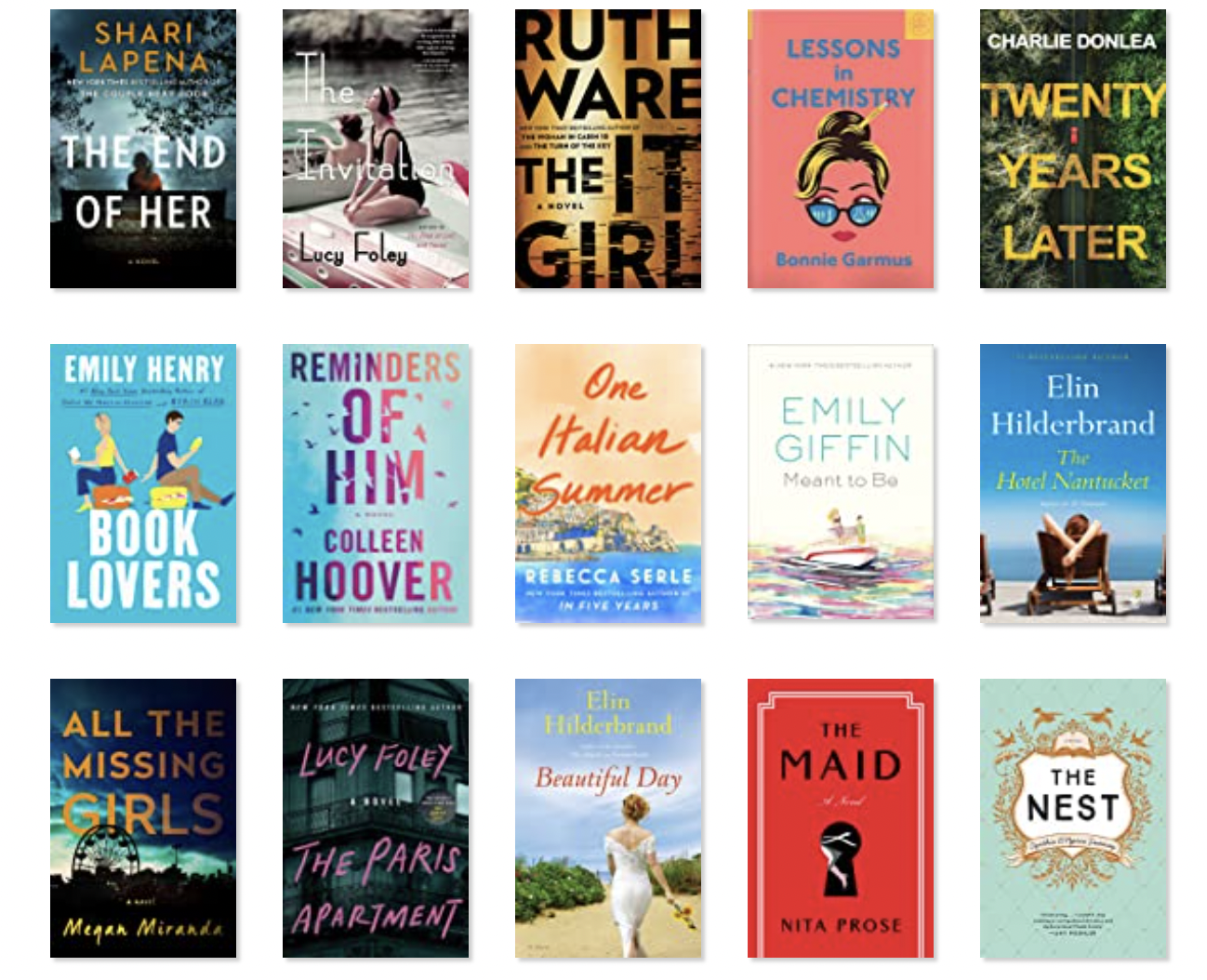 Okay, let's see if I can narrow down a top five in this round. Hahahahaha, fat chance.
Well, Lessons in Chemistry for SURE. It was comical, very real, extremely inspiring for women and all-around fantastic.
One Italian Summer!! (two exclamation points necessary) That one really did it for me. The pristine, colorful Italian setting, the weird time-warp of it all, the characters, I couldn't get enough.
Twenty Years Later – bonafide mystery slash thriller. The puzzle that spans the decades everyone needs.
The Hotel Nantucket! Like I said, read every word of Elin's and love your life.
For the fifth, I'd have to go with Reminders of Him. It's SO SAD. (obviously I loved it) But positive and takes a beautiful turn just when you think all hope is lost. Highly recommend. I'm a total CoHo and not even ashamed for it.
I did it!
Wait, there's little more.

Okay, the House Across the Lake was AWESOME. Very very Rear Window meets this supernatural paranormal slant. It's wild. It won't be for everyone, but I really loved it.
The Family is great, too! Italian mafia in 1940s NYC right around World War Two. HEAVY. But lovely in an unexpected way.
Actually, here are the three more in-depth posts about the above books I posted throughout the year.
Okay, what's next! I just finished Hoover's It Starts With Us and I have to say, meh. We didn't really need that sequel. I didn't hate the book, but it had a surprising side of cheese that CoHo doesn't normally deliver. I still love her, though.
I just started Not a Happy Family last night and I can tell I'm going to love it. Then the rest of the books arrive today, or else I'd have taken a photo. BUT, the list:
The Chicken Sisters, Sister Stardust, The Family Remains (I love Lisa Jewell!) and Happy and You Know It. CANNOT WAIT for these. I also think I need to add an Elin in this mix, for my good health.
Tell me what's on your TBR pile. What should I add for this year? What were YOUR 2022 favorites?
SPA-hilleth.
Also, for those asking where I store them all: HERE YOU GO. 🙂