I've never understood why it's not firey.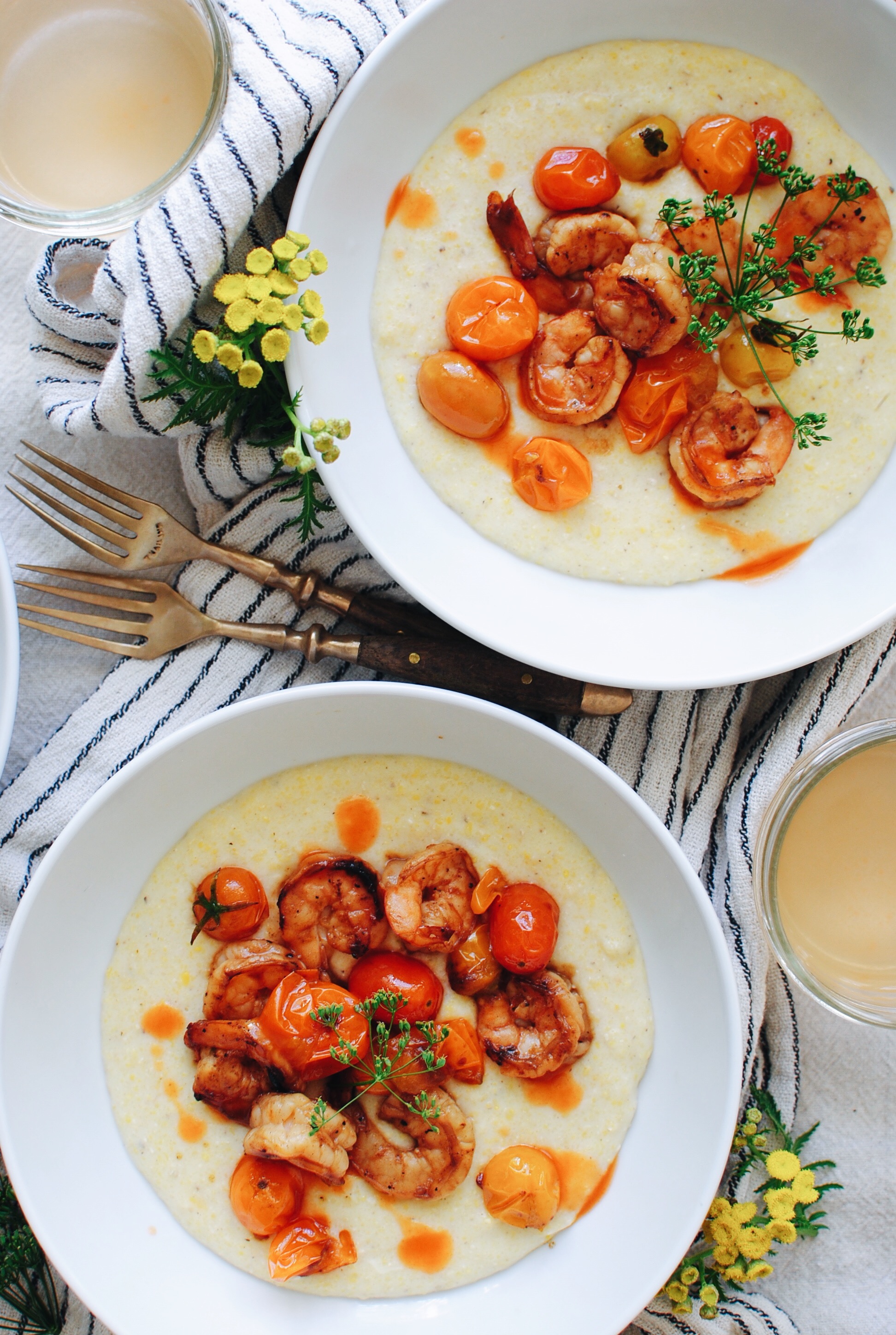 Fiery makes me say it like this – feary. But with an English accent. And a tiny troll on the r. Fearrry. And with the corners of my mouth turned down. And I'm wearing lace around my neck. And I'm holding a parasol. With fringe.
Never mind.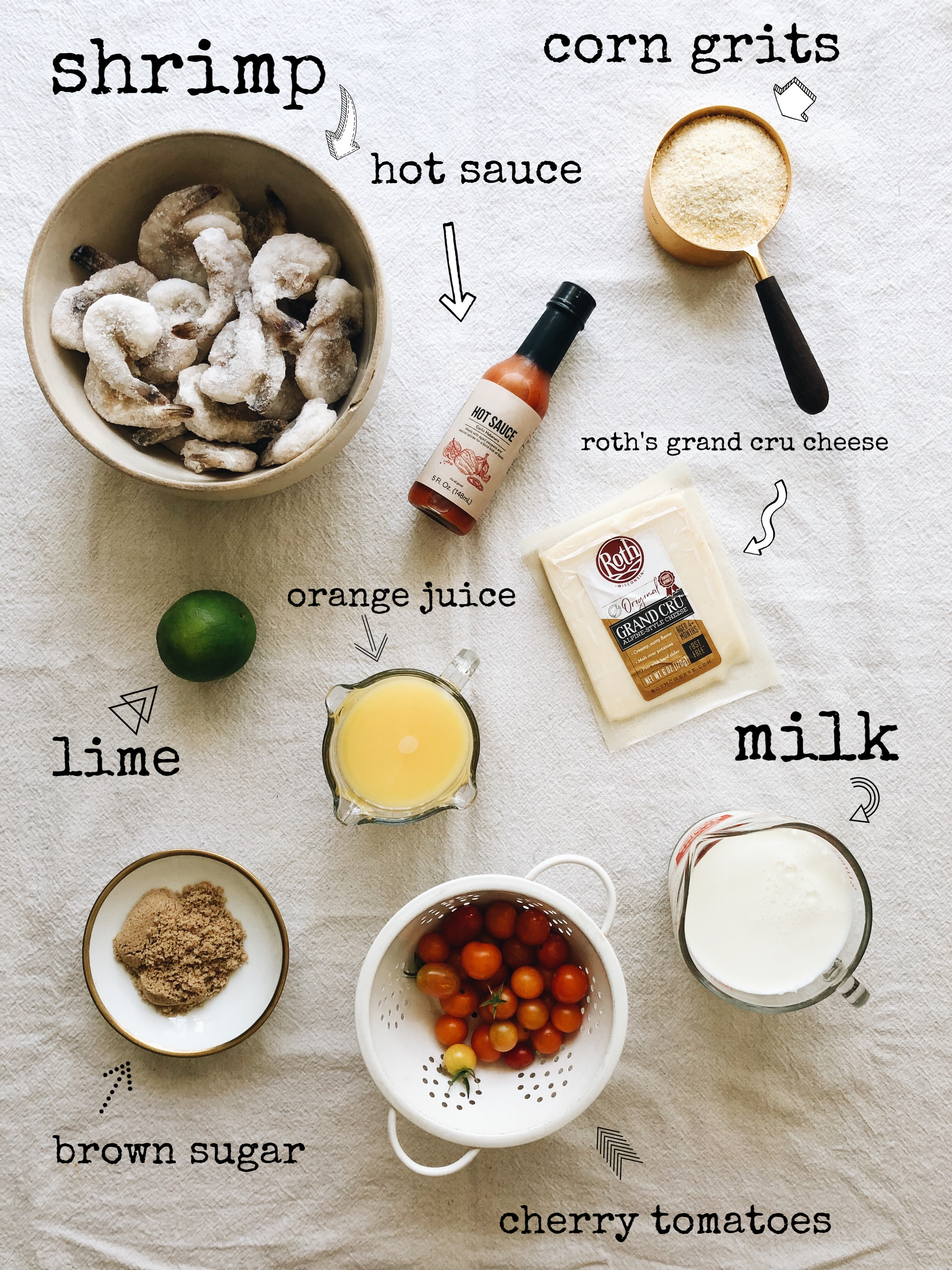 Let's look at this! Ain't NUTHIN' wrong with a little bit of shrimp and grits, amiright. It's simple. It's comforting. It's creamy and luscious and a pile of wonderment for the mouth.
And then you add Roth's Grand Cru cheese to the mix and things are all of a sudden looking up for you.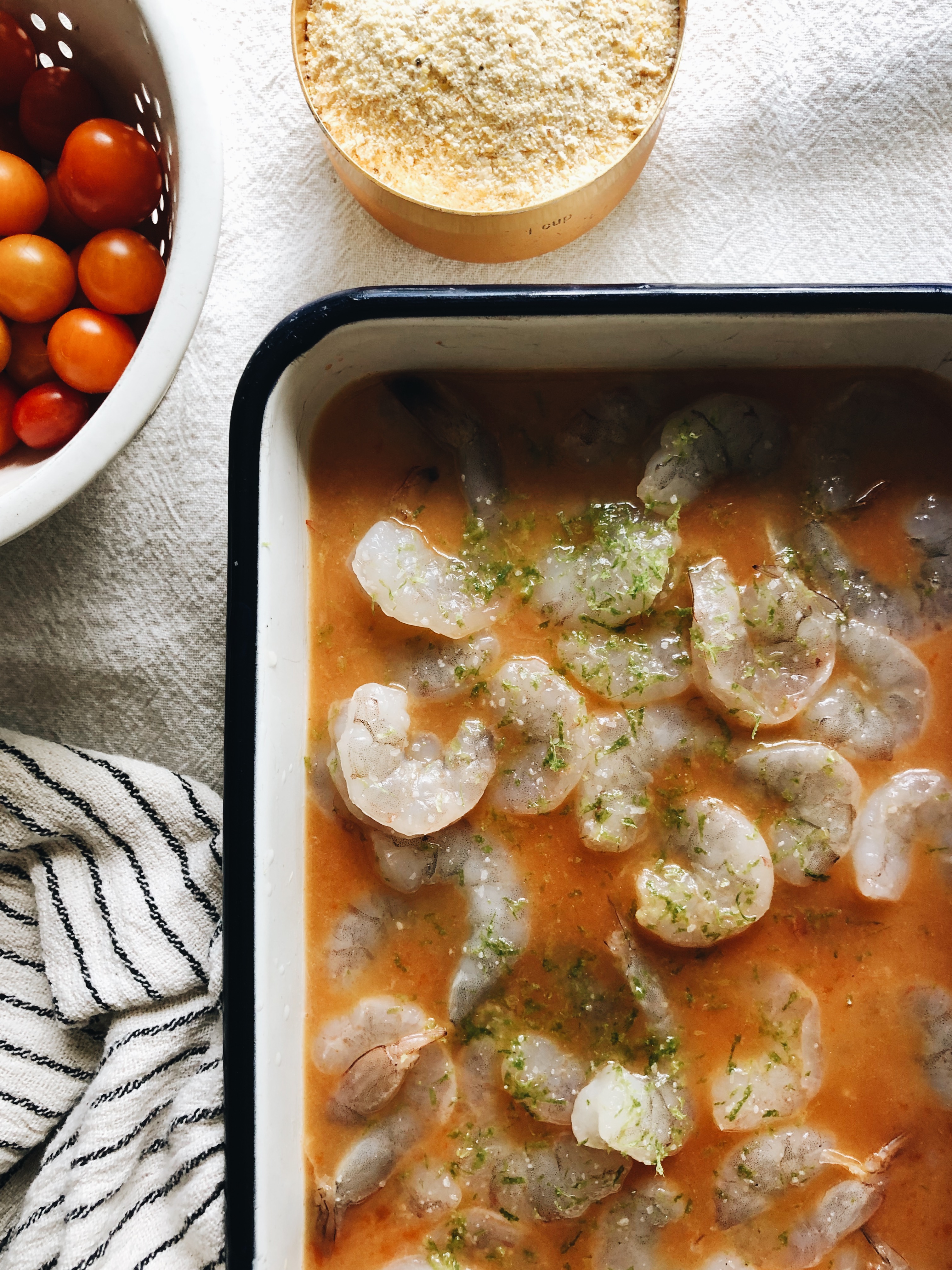 But let's start with the shrimp. We're marinating it in – wait for it – hot sauce! And orange juice and brown sugar because I'm not a complete raging lunatic. And really, any hot sauce goes. Mine's a garlic habanero flavor, but Tabasco would work. Louisiana would work. Anything. Fly, little bird.
And it doesn't marinate long! Much like the buttermilk shrimp tacos, these will sit on the counter for about 30 minutes. You could honestly even make the corn grits and blister the tomatoes in this lil' time chunk. Or watch a Friends rerun.
I think we know the better choice here.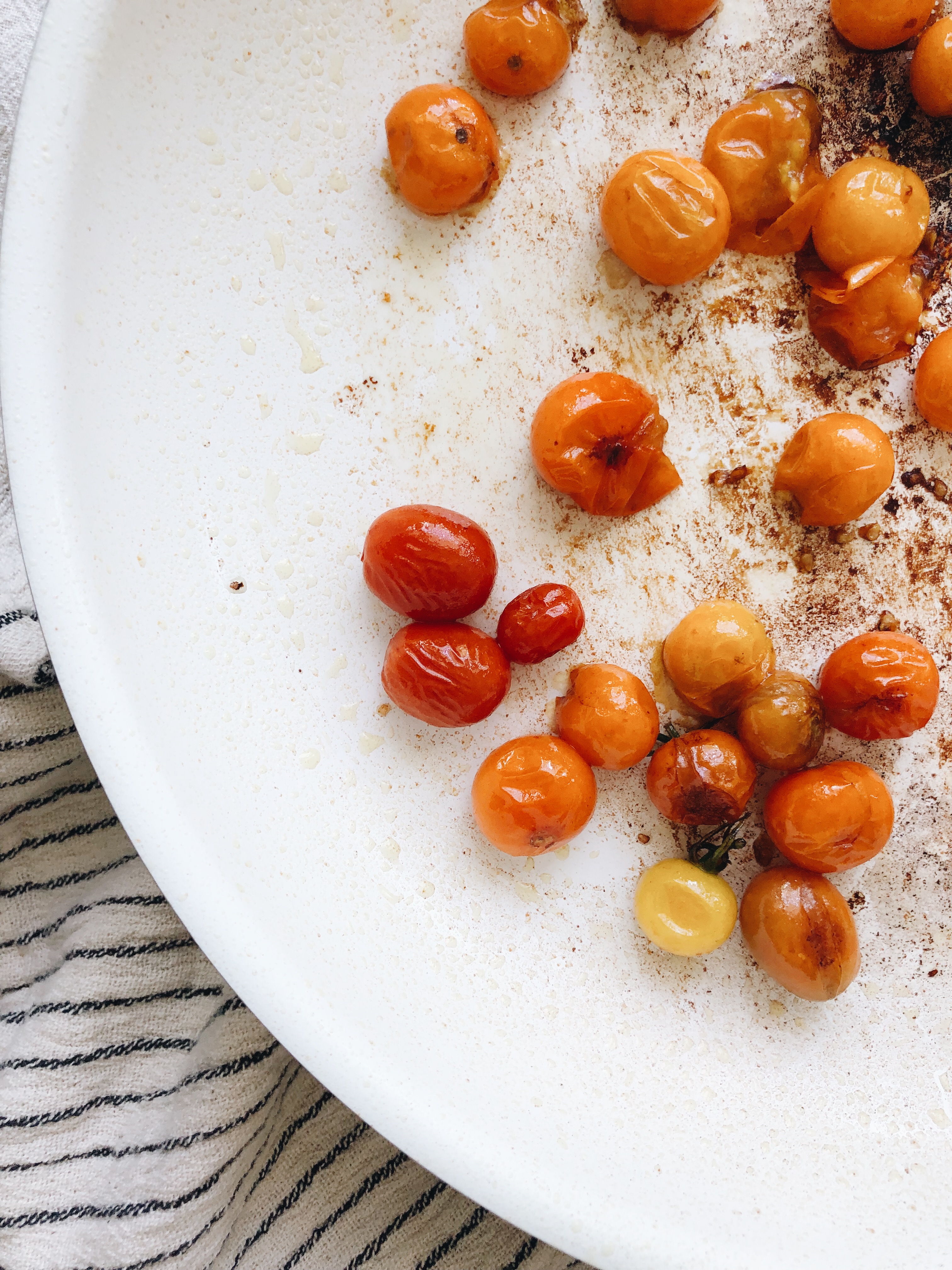 The tomatoes – you're just blistering. In a pan. See how they shrivel and break down a bit? This a good thing in your life.
And I'm gonna be straight with you. The other side of this skillet is totally charred. I was flambéing over and over to feel like a lady stud, and it absolutely blackened one side of my pan. Ooopsiiiiiiiieeeeee.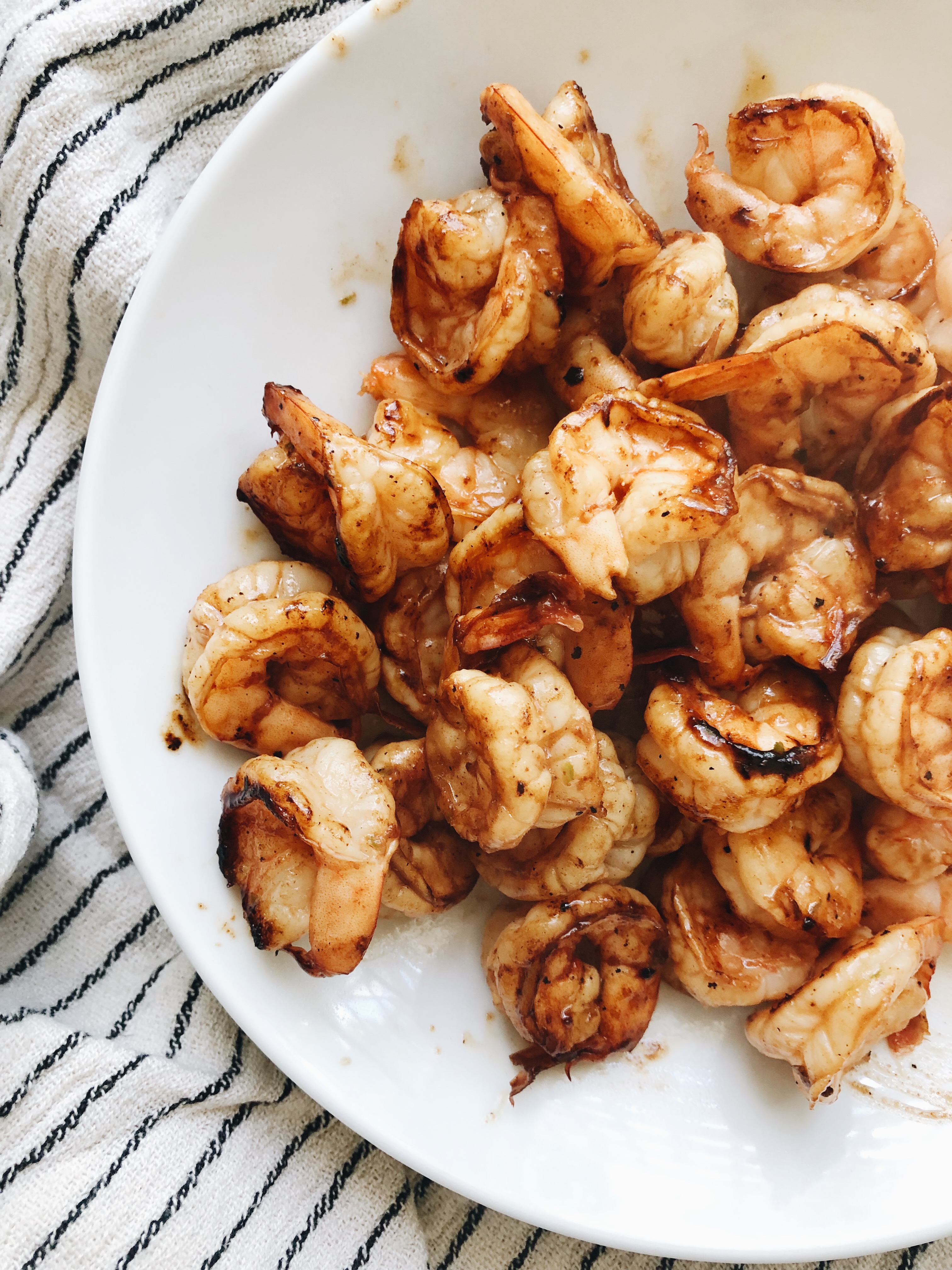 Zee shrimp. o m g. The brown sugar slightly caramelizes around the edges, the oj gives it a zingy undertone, and the hot sauce takes it to 11! It's hot, but not HOT hot. No need to call on the sexy firefighters.
Wait. On second thought, go ahead and add more hot sauce.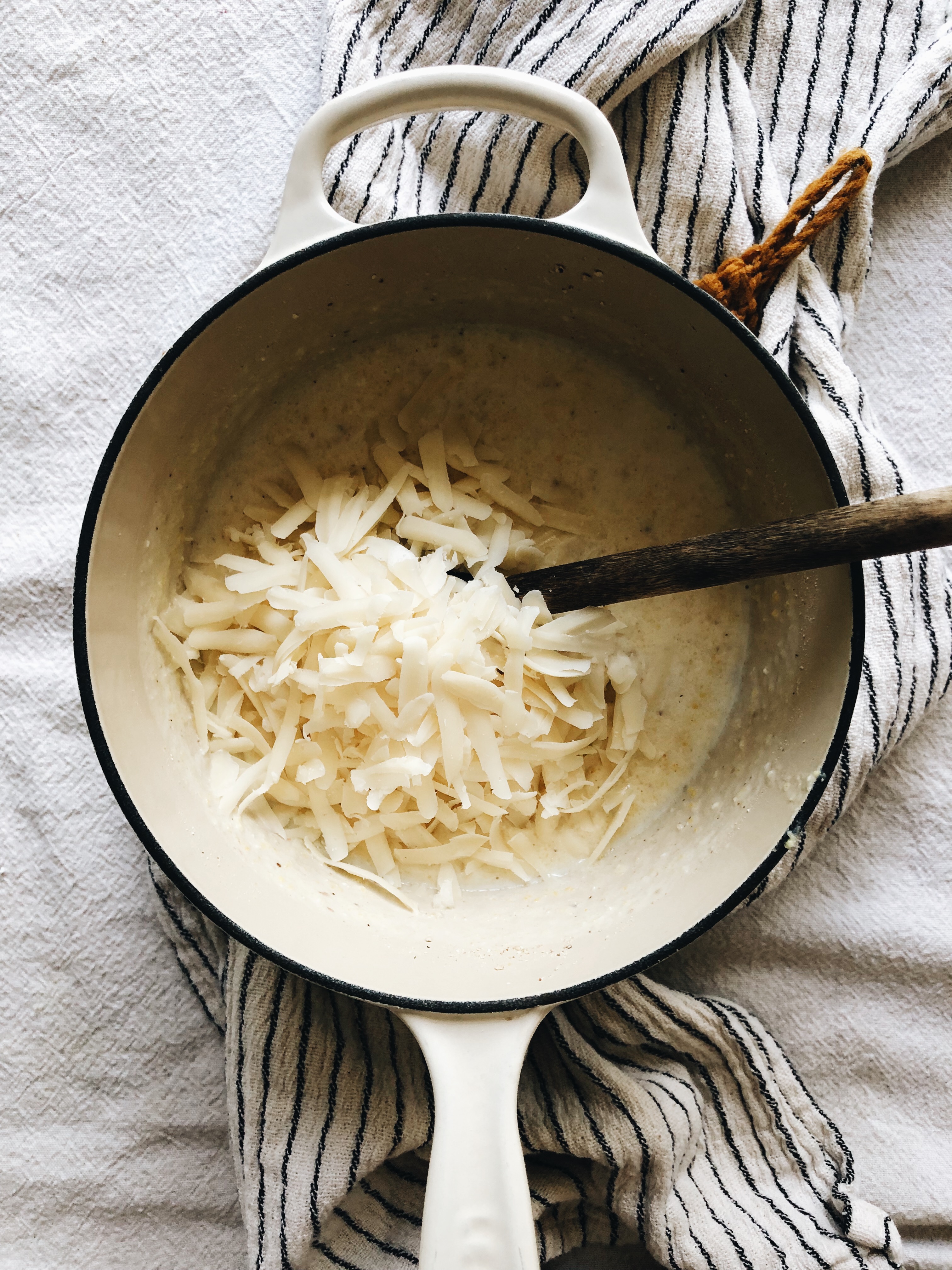 Okay. HERE'S where it gets so pimp.
You're simmering some toasty rustic corn grits in a pot with milk and a bit of water. THEN you add a cup of grated Grand Cru cheese and h.o.l.y.f.a.c.e.s. I don't what is going on with that nutty alpine-style cheese, but the way it transfers the grits is like, other level.
Because it's a mellow cheese with slight floral tones, it works so beautifully with the spicy shrimp and tomatoes, you won't even believe it. Your mouth will bow down and thank you for days.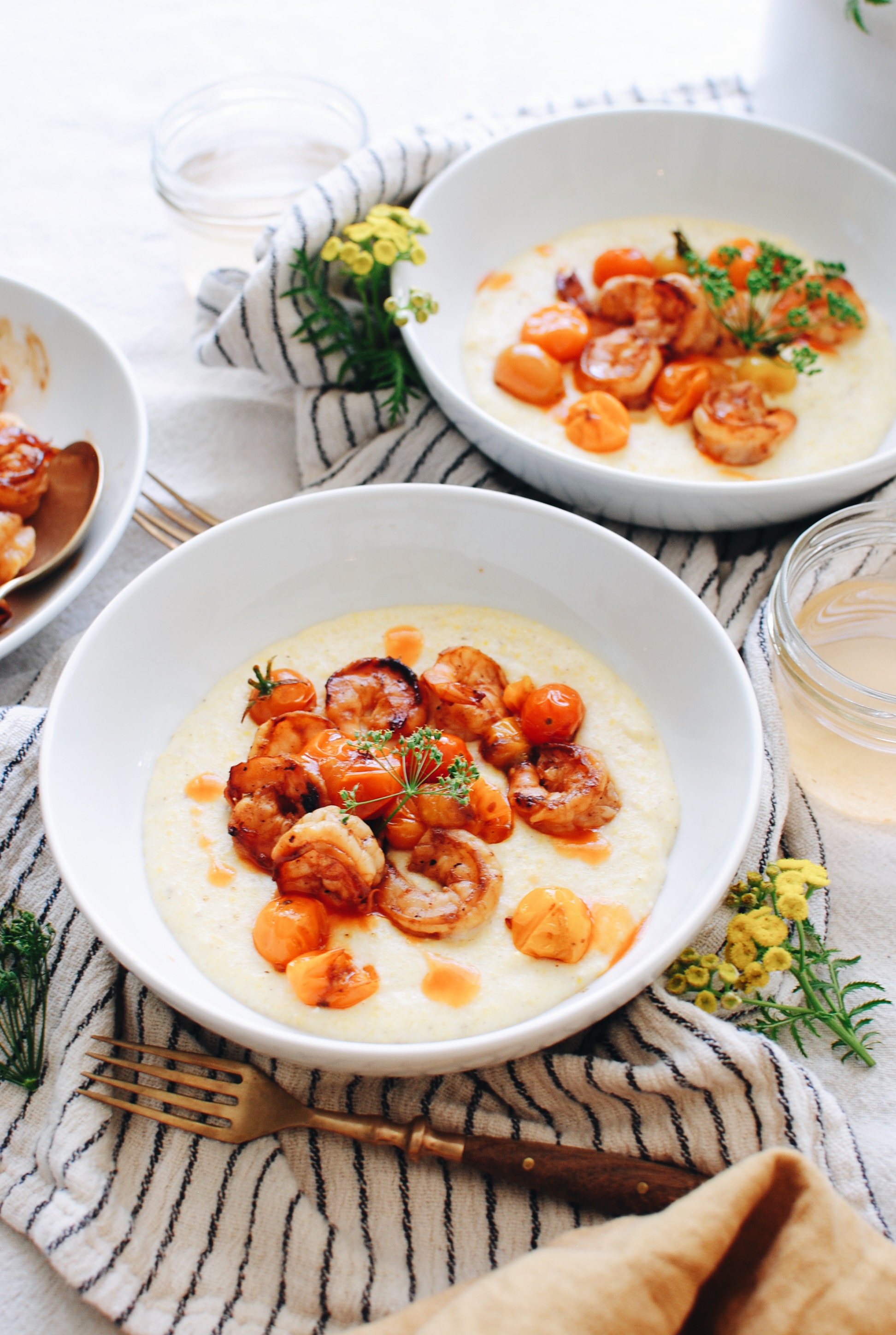 Because look at that.
You don't have to be a tool like me and garnish with bolted garden parsley. Regular flat-leaf parsley is great. I just thought it looked like a little firecracker in the middle of my dinner, and since it's fiery (still not on board) shrimp, how fitting is that! CRACKLE CRACKLE.
Also, add more hot sauce if you know what's good for you.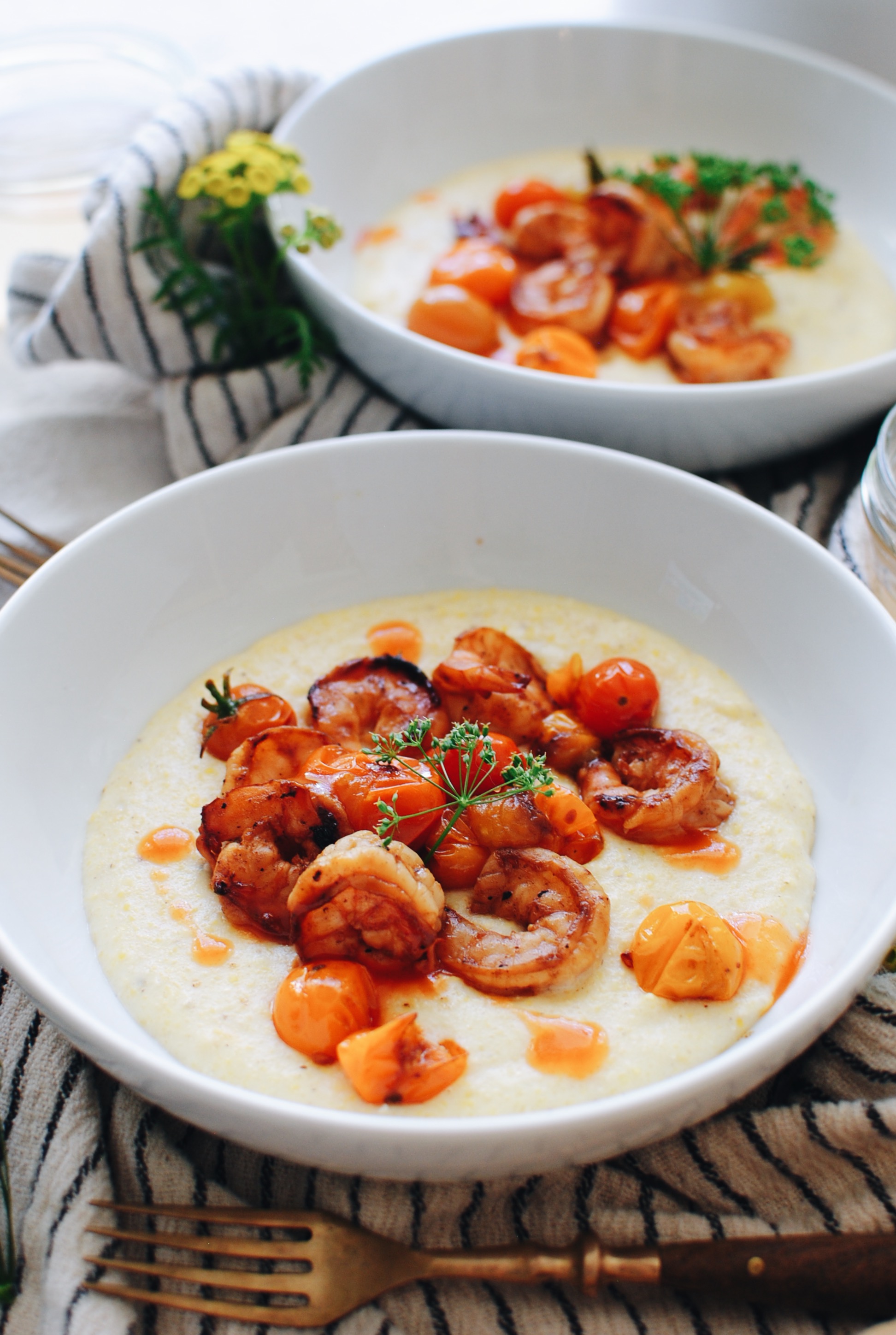 You may now face plant.
Cheesy Corn Grits with Fiery Shrimp
Ingredients
1 pound shrimp (thawed, peeled and deveined)
1 cup orange juice
2 Tbs. brown sugar
2 Tbs. hot sauce (anything goes!)
2 tsp lime zest
1 cup cherry tomatoes
1 Tbs. extra-virgin olive oil
1 cup corn grits
2 cups milk
1 cup water
1 cup grated Roth's Grand Cru cheese
Coarse salt
Parsley for garnish
Instructions
In a shallow bowl, whisk together the orange juice, hot sauce and brown sugar. Add the shrimp, the lime zest and a pinch of salt. Toss with tongs to coat. Let sit on the counter for 30 minutes.
Heat the oil in a medium skillet to medium high. Add the tomatoes and let them sear for about five minutes, letting them blister and break down a bit. Remove from the pan and set aside.
Add the shrimp in a single layer and sear until you get some nice char marks all over, about a minute per side. Crank the heat up if you need! You really want some nice browning, and that will happen fast on a higher heat. Set aside in a bowl to cool.
In the meantime, add the corn grits, milk and water to a medium saucepan. On a medium heat, whisk whisk whisk until the grits start to get thick and creamy. Add a good pinch of salt and stir again. Then add the cheese and whisk until melted and even more creamy. This whole thing takes about 15 minutes. Not long at all.
Ladle the creamy, cheesy grits into bowls and top with blistered tomatoes and fiery shrimp. Garnish with parsley and more hot sauce if you want! You should want.
Serves 4.
7.8.1.2
361
https://bevcooks.com/2019/07/cheesy-corn-grits-with-fiery-shrimp/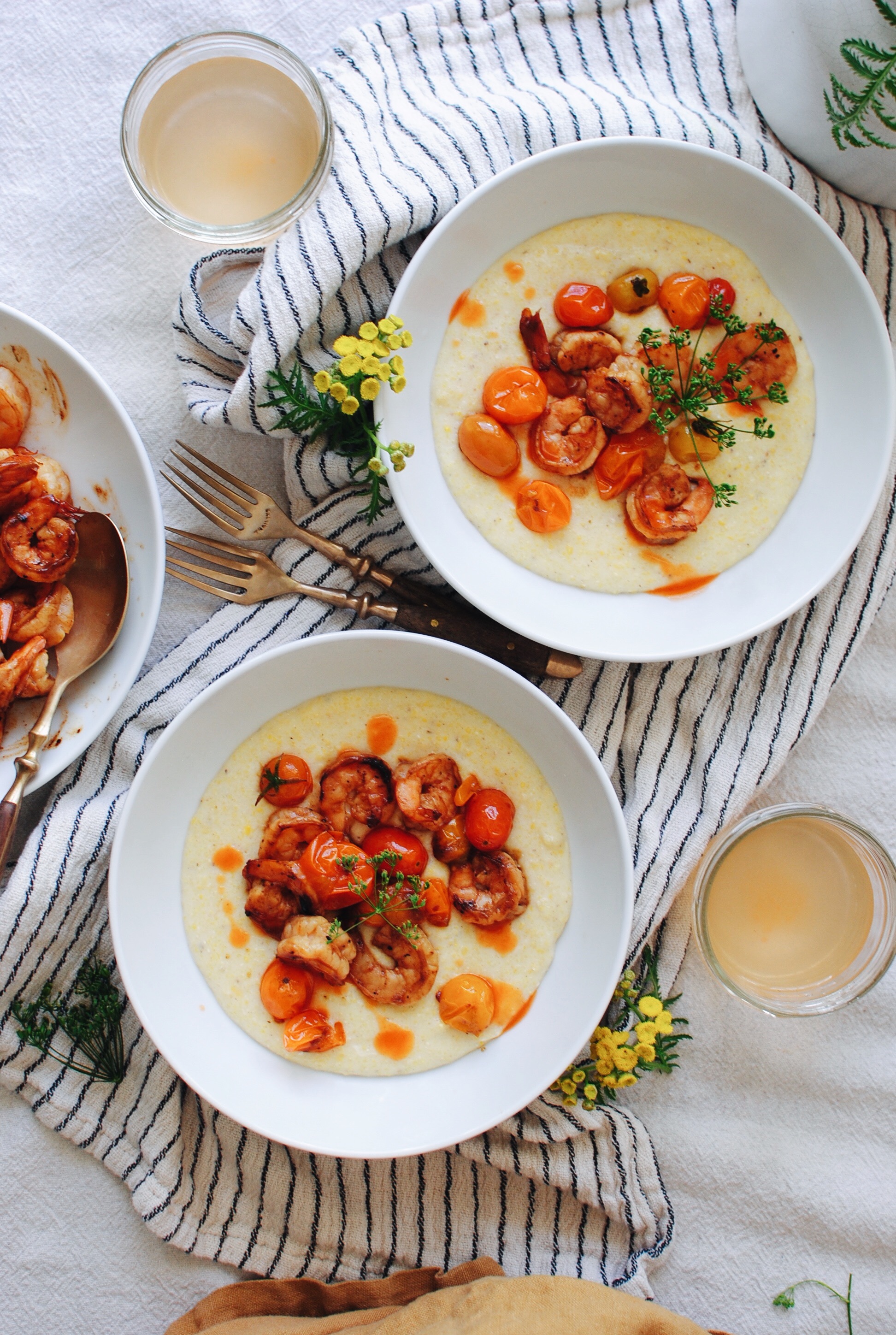 Please invite me over.
(This post is definitely in partnership with my lover Roth Cheese. But all ramblings and cheese inhalings are totally my own. We coo?)