Taco Tuesday I DID NOT EVEN PLAN THAT.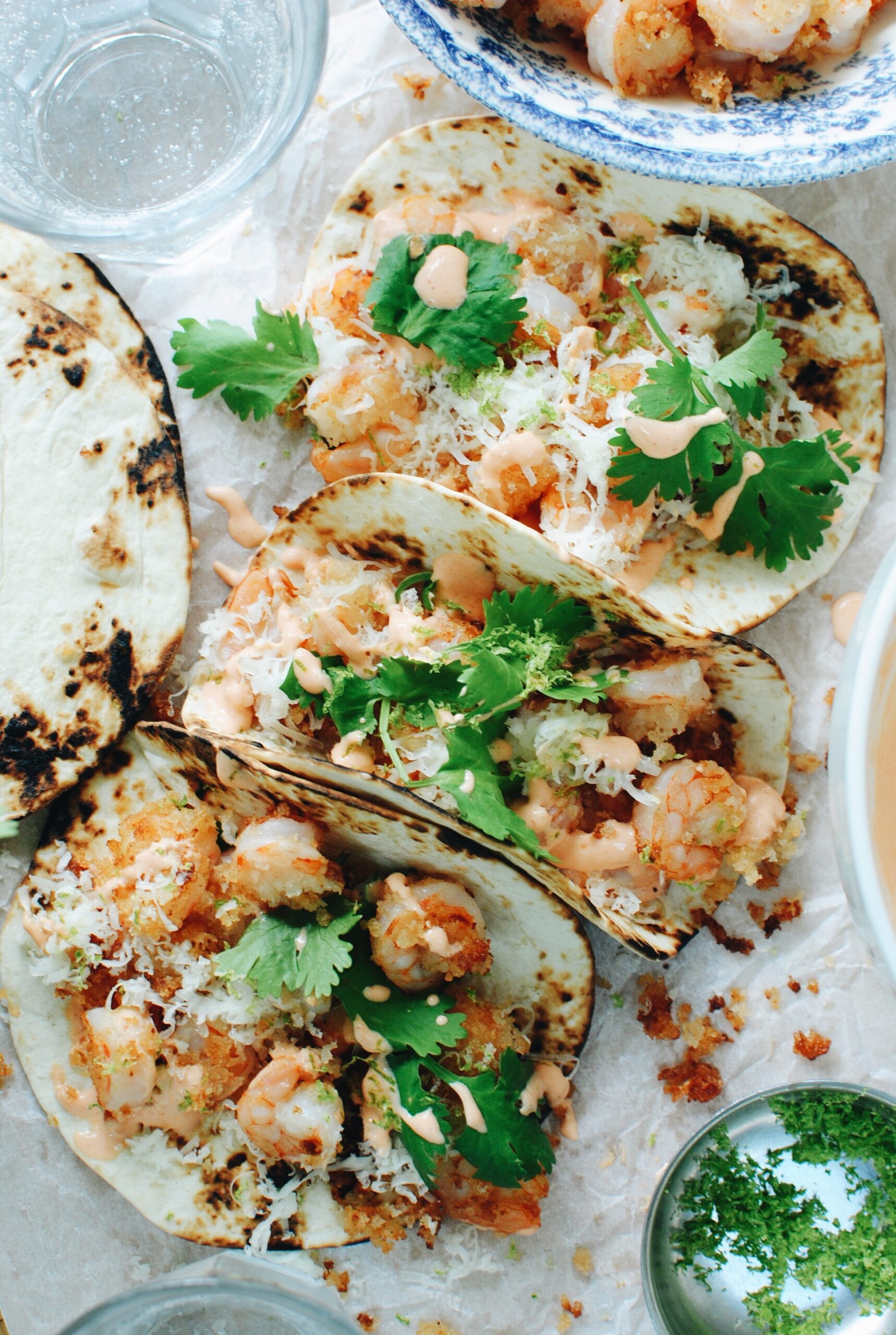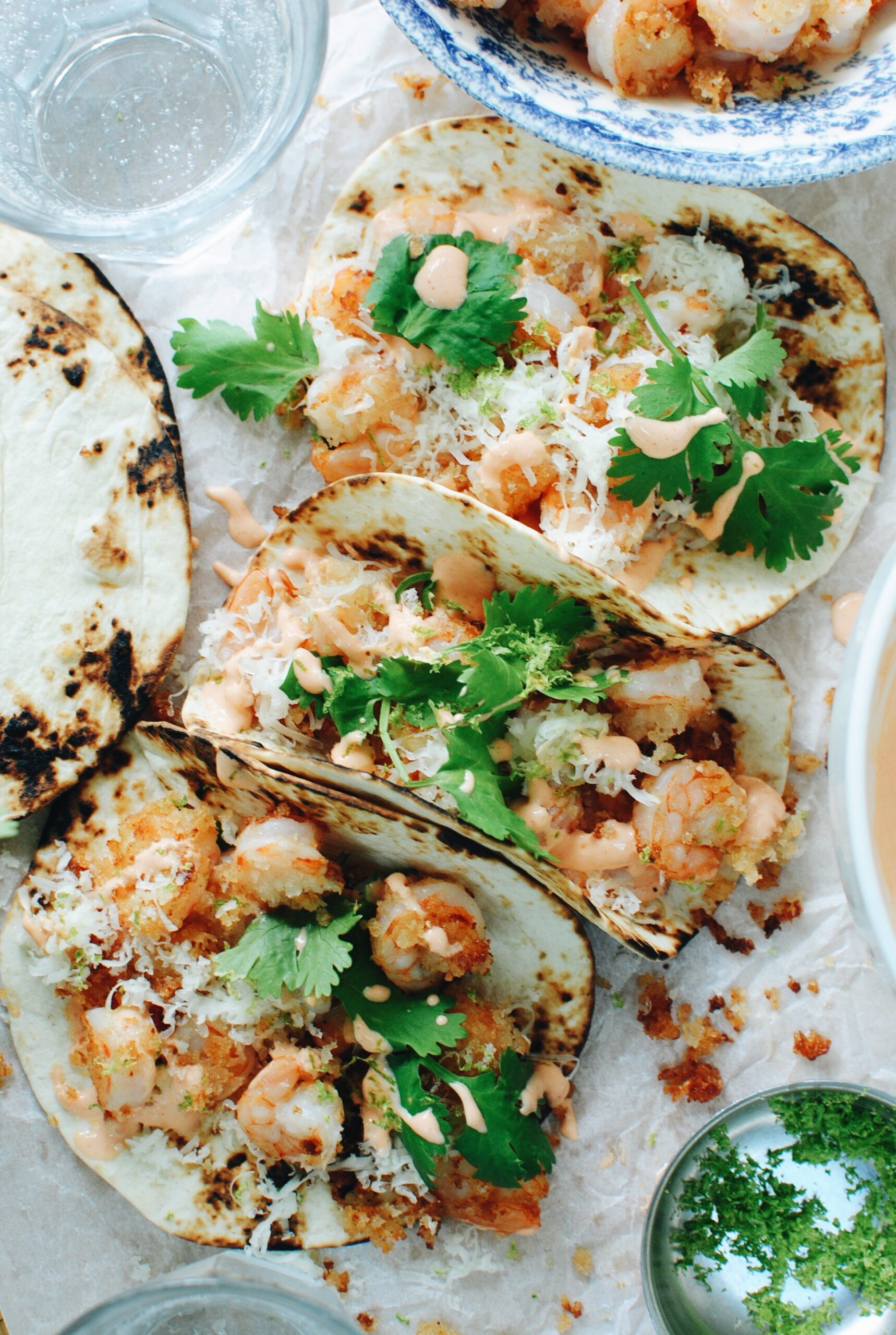 These are super fun, too. A little crunchy, a little buttermilky, a bit creamy, a little zesty, a lot delicious. You in?
Let us peepeth.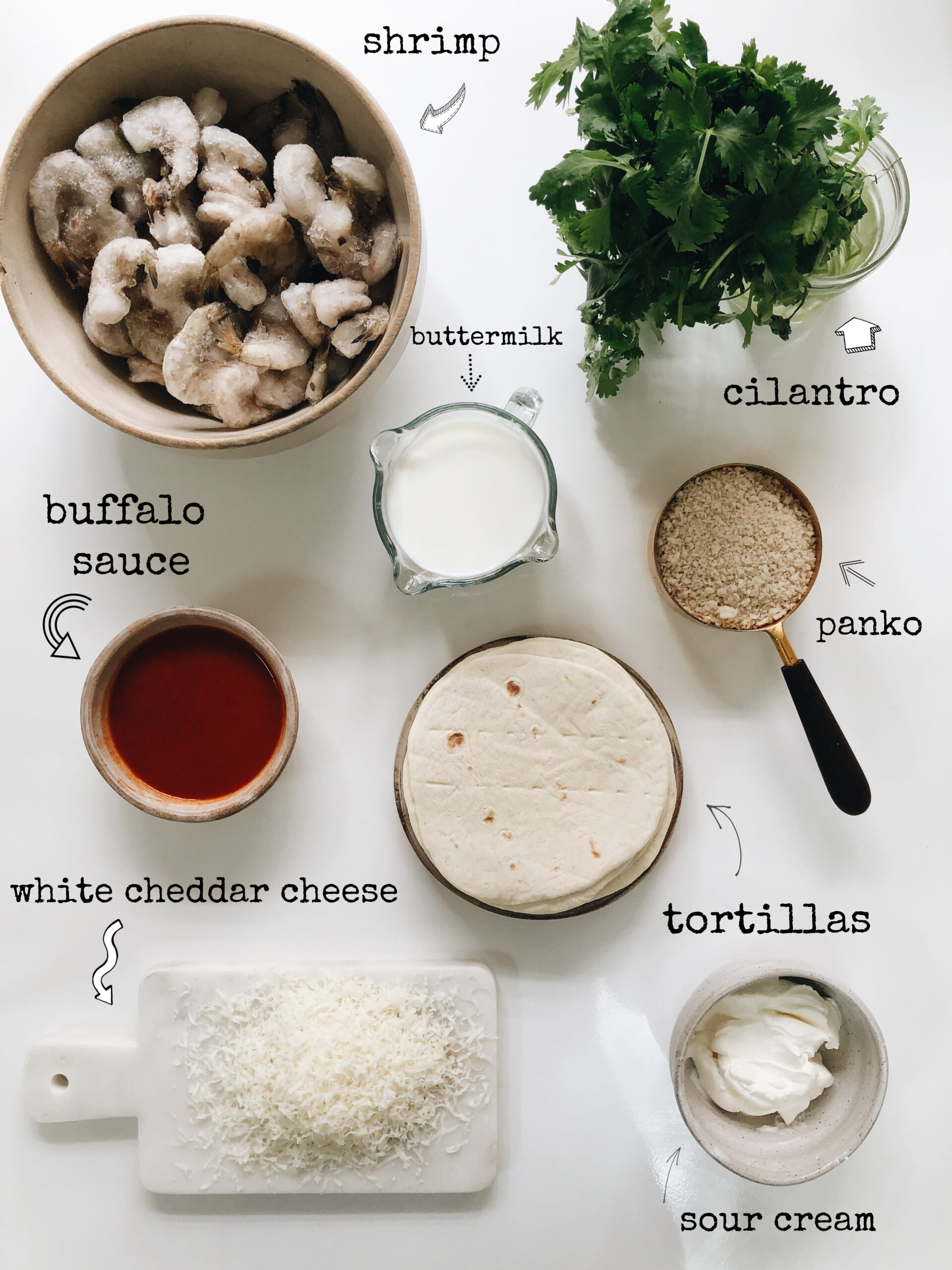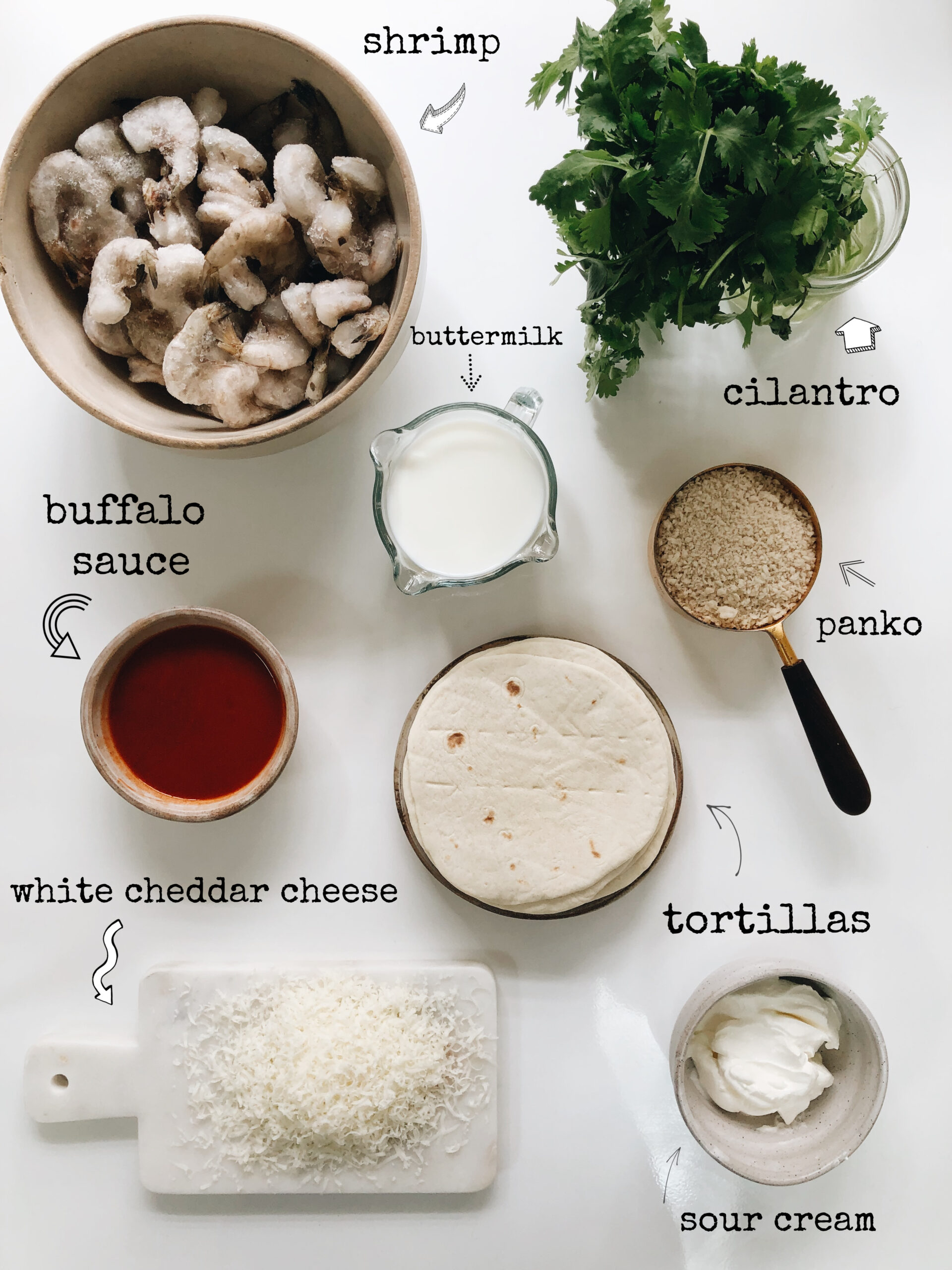 So it's fairly simple. There's nothing too over-the-top laborious, unless you count our flash fry situation in a bit.
Thing is, this all has a buffalo flavor. Did you see that in a the title? It's buffalo. The sour cream has buffalo sauce in it. Buffalo. You're so welcome, pigeons.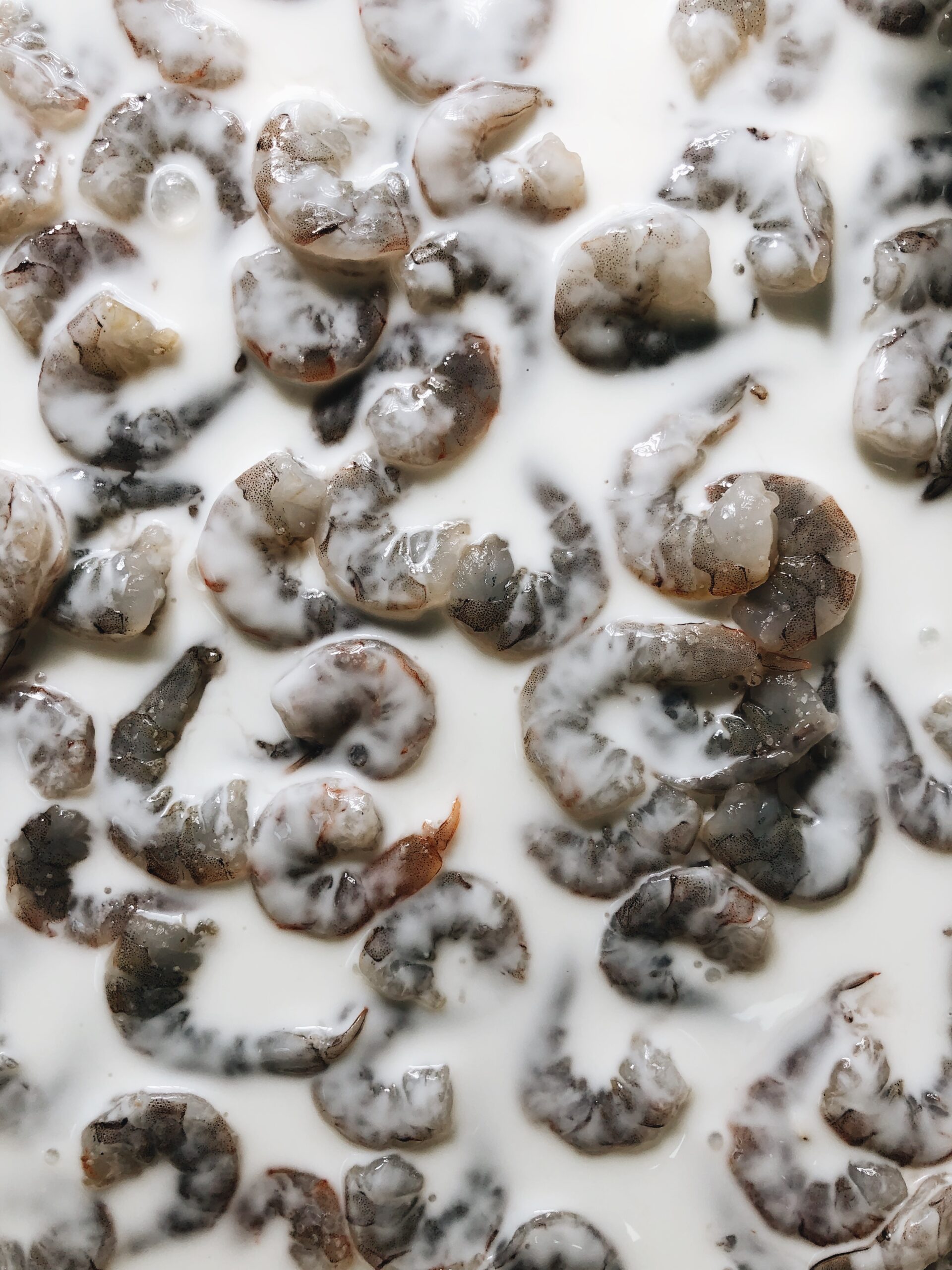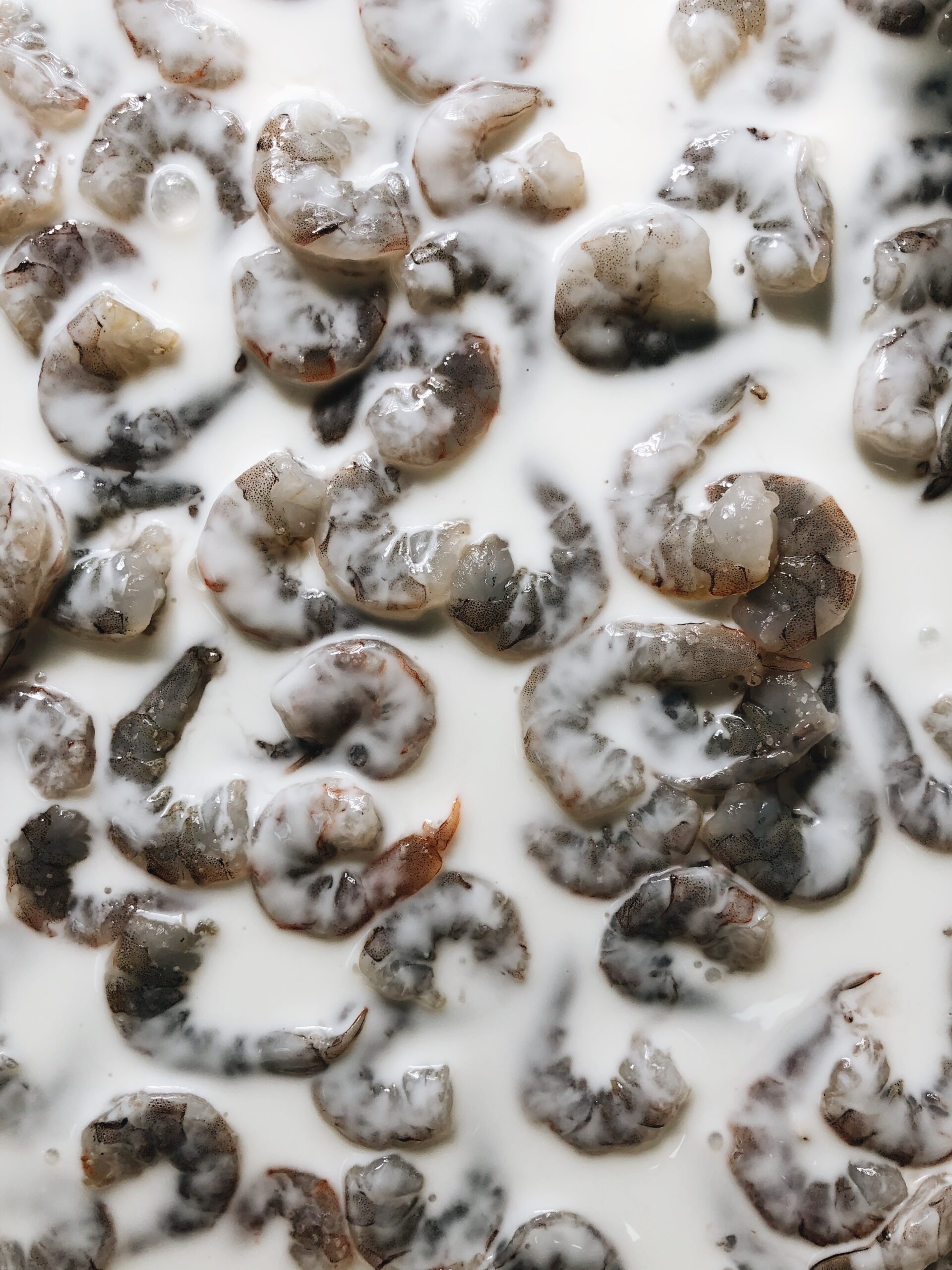 For the shrimp, go as small as you can! I can't remember the size (40something/50something?) but get 'em teensy, 'mkay?
Then just let them hang out in a buttermilk bath for a few minutes. Like 15 if you need something concrete to hold onto.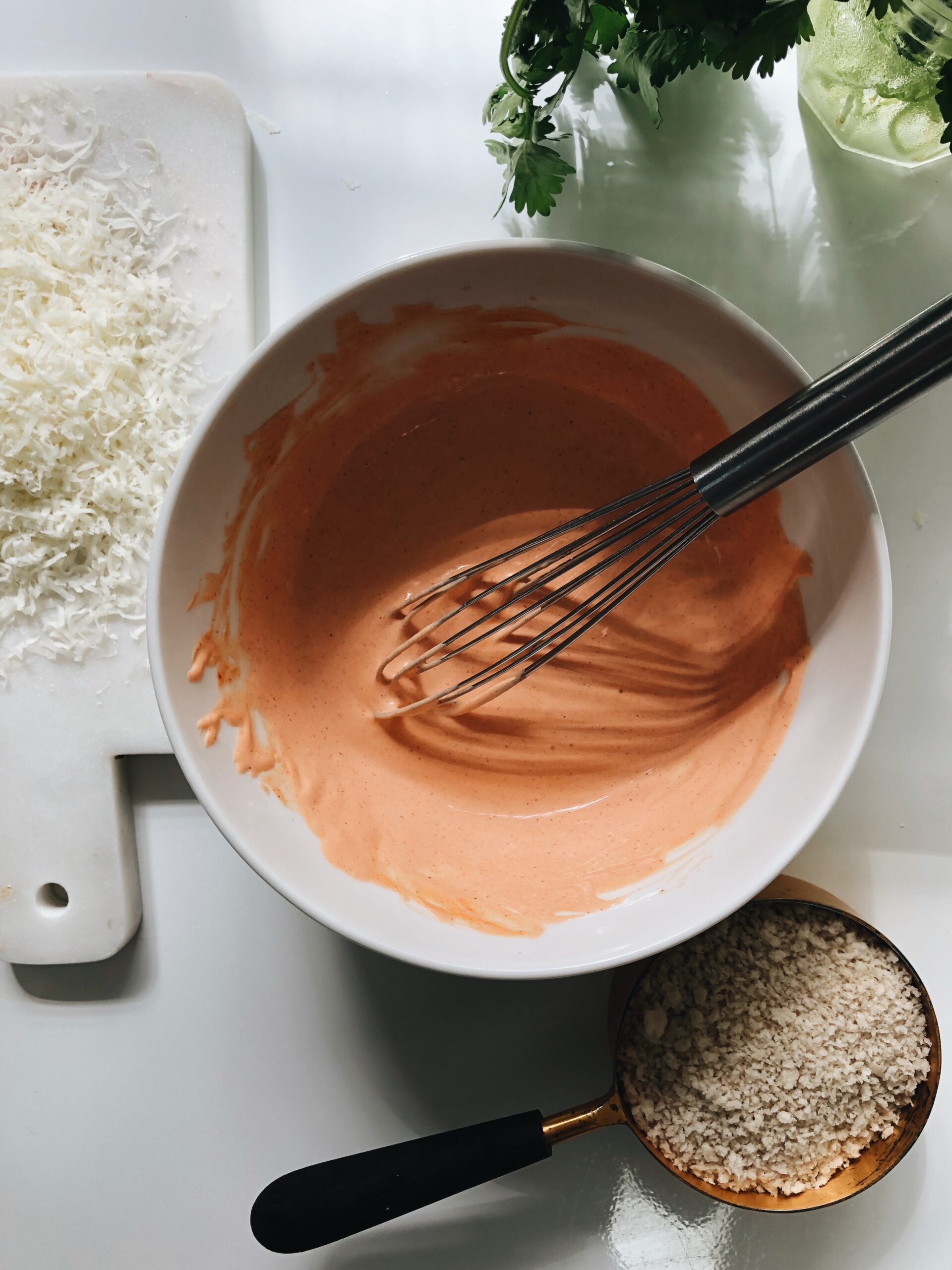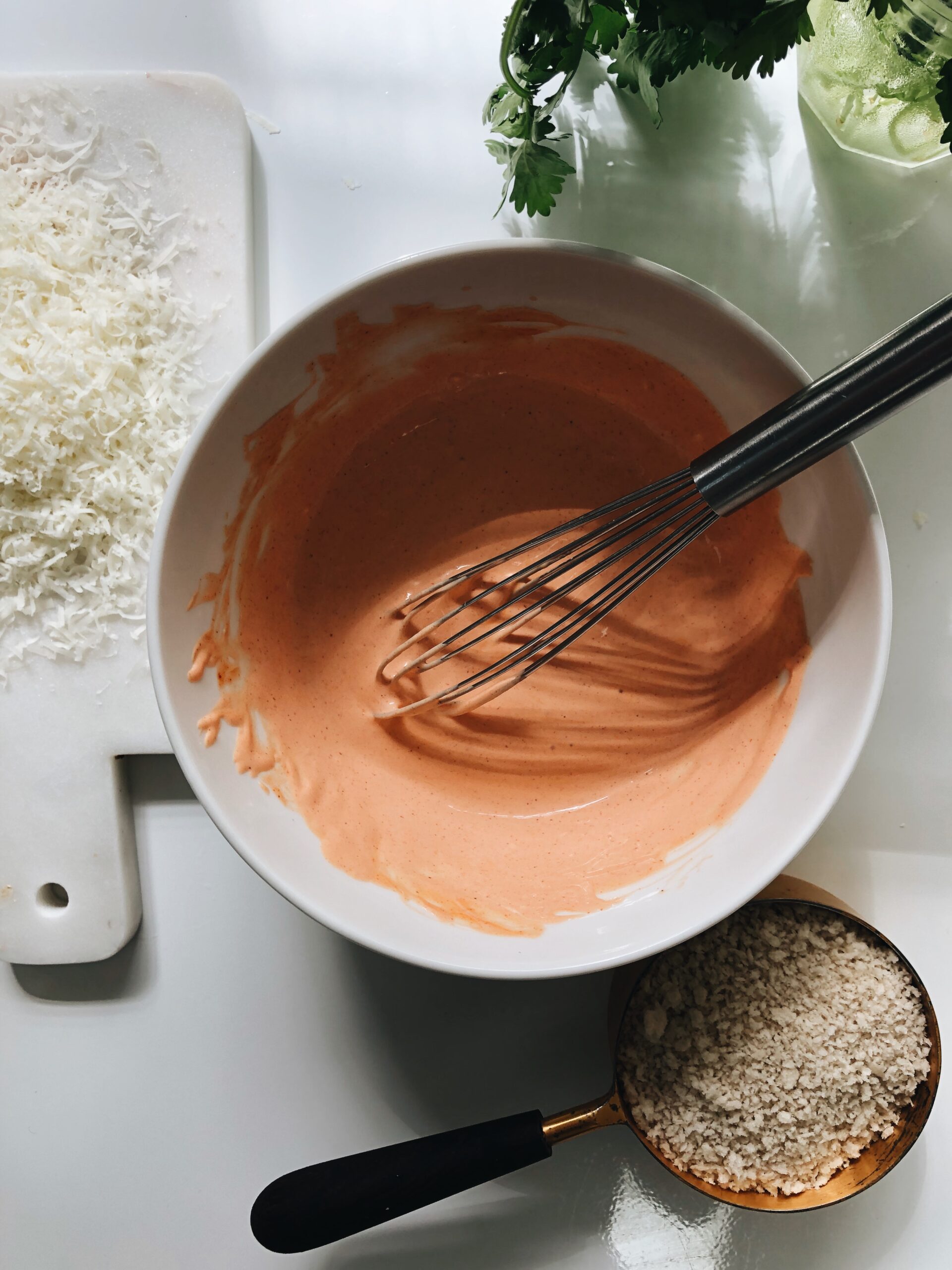 Then let's mix the sour cream with buffalo sauce. Why this is so delicious we may never know. Besides it being SOUR CREAM AND BUFFALO SAUCE.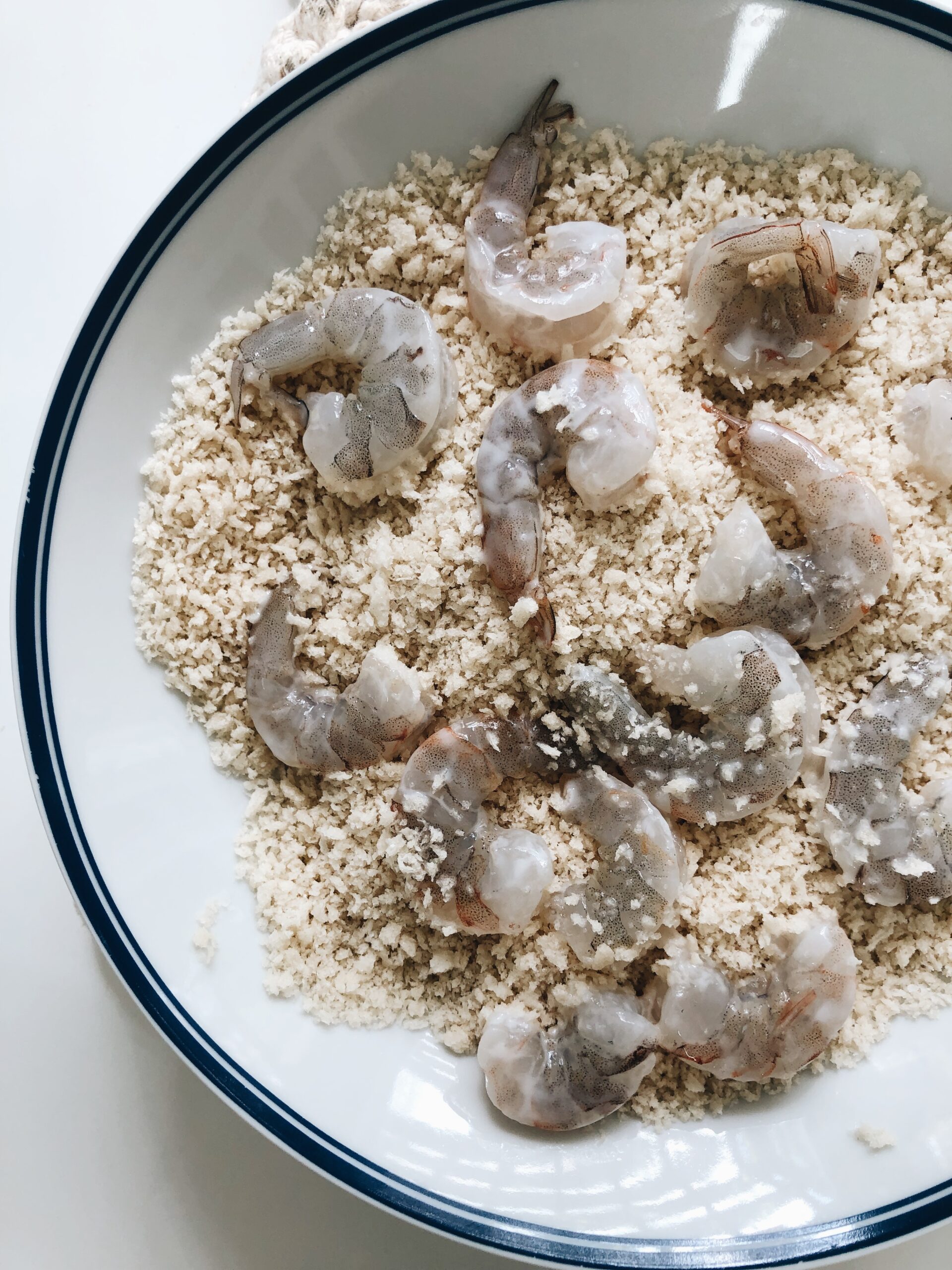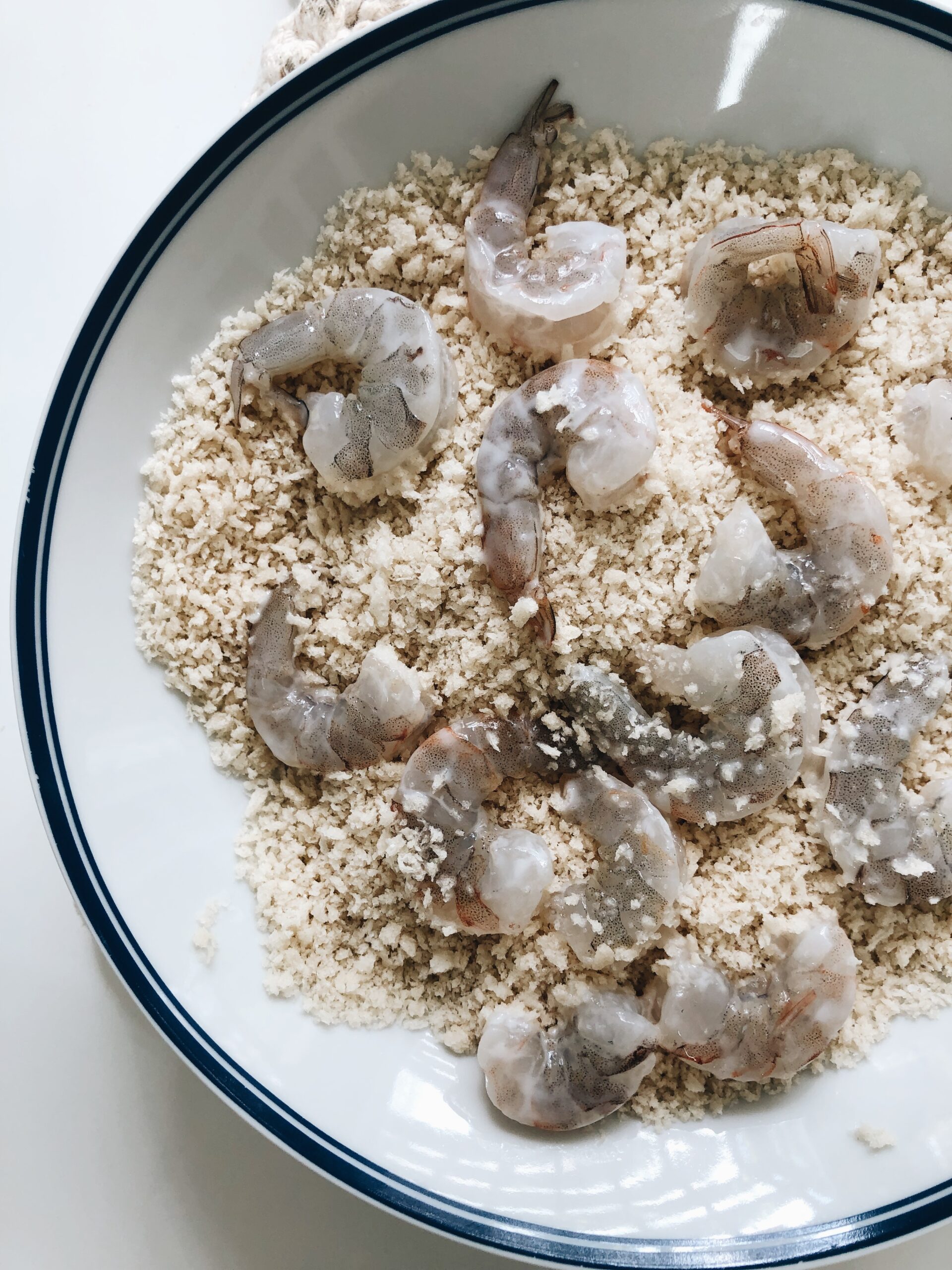 So, okay. I didn't do a full-on breading execution. The panko will stick to the buttermilk SOMEWHAT. But you need to know some may/definitely will fall off in the frying. But also, I just let those fallen breadcrumbs get crispy and brown in the oil, then scooped them up and used them as a little topping in the end. See how things work out in life?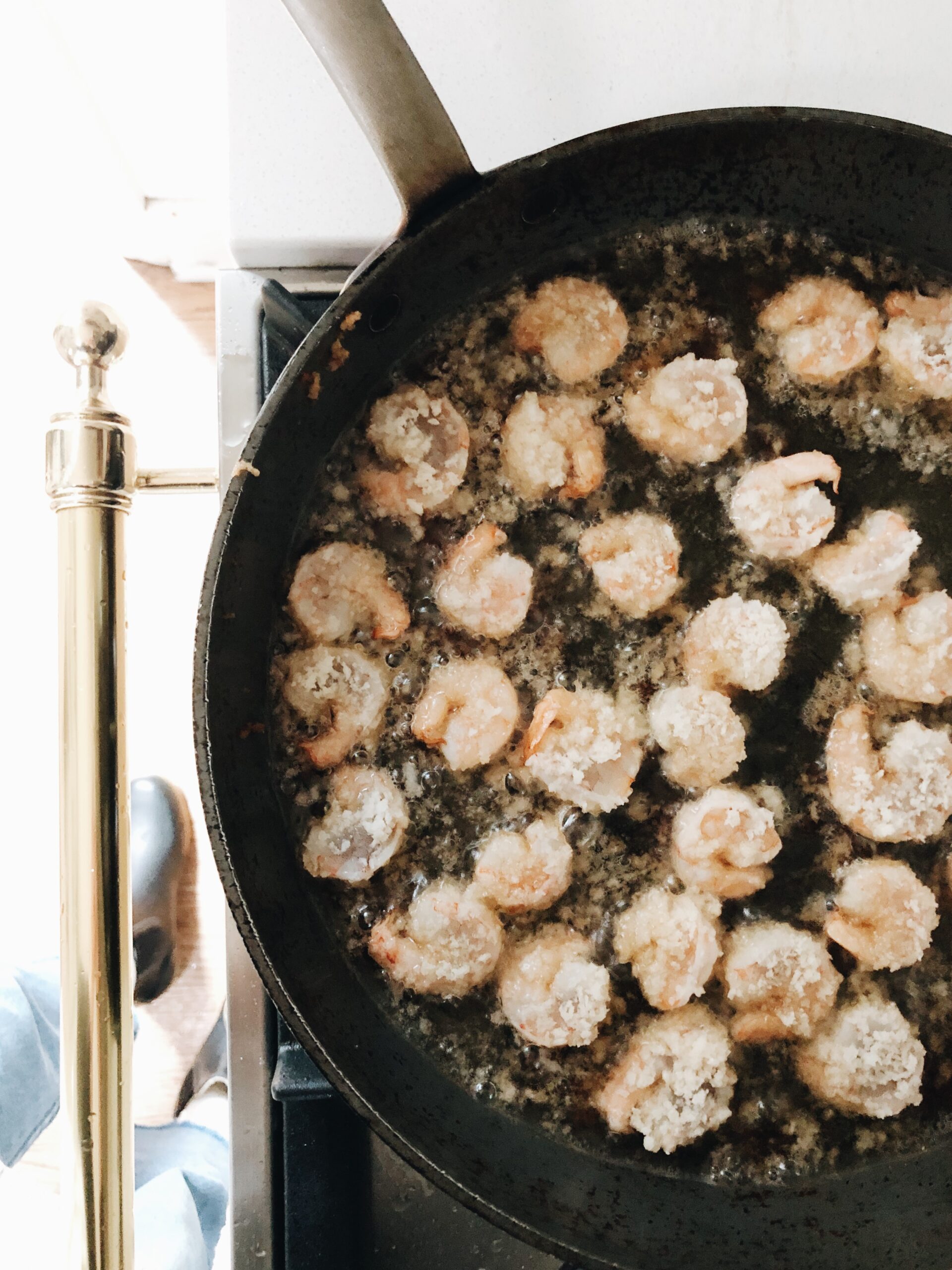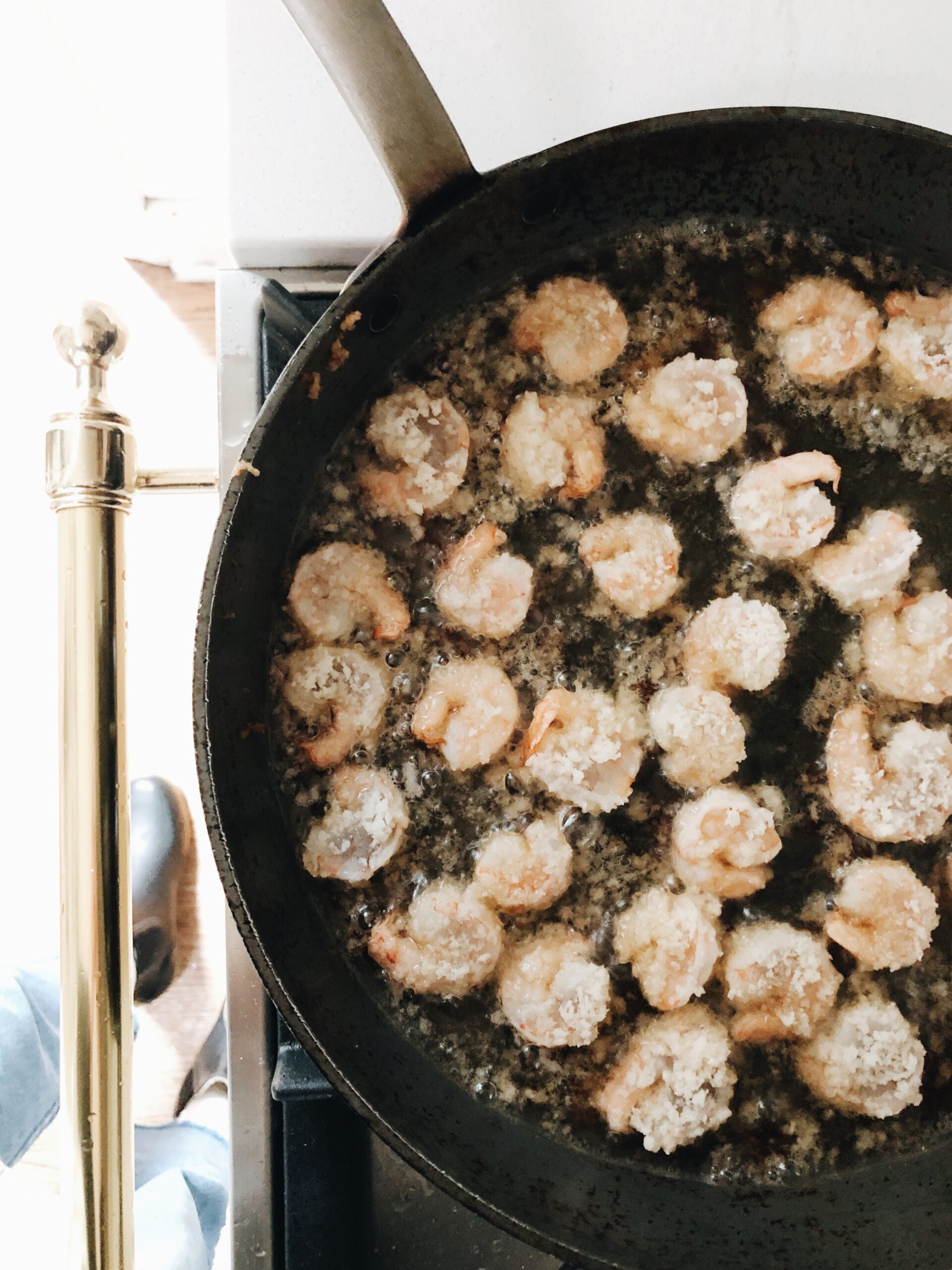 This photo would be have been a better choice when explaining all that, but I'm still a good person.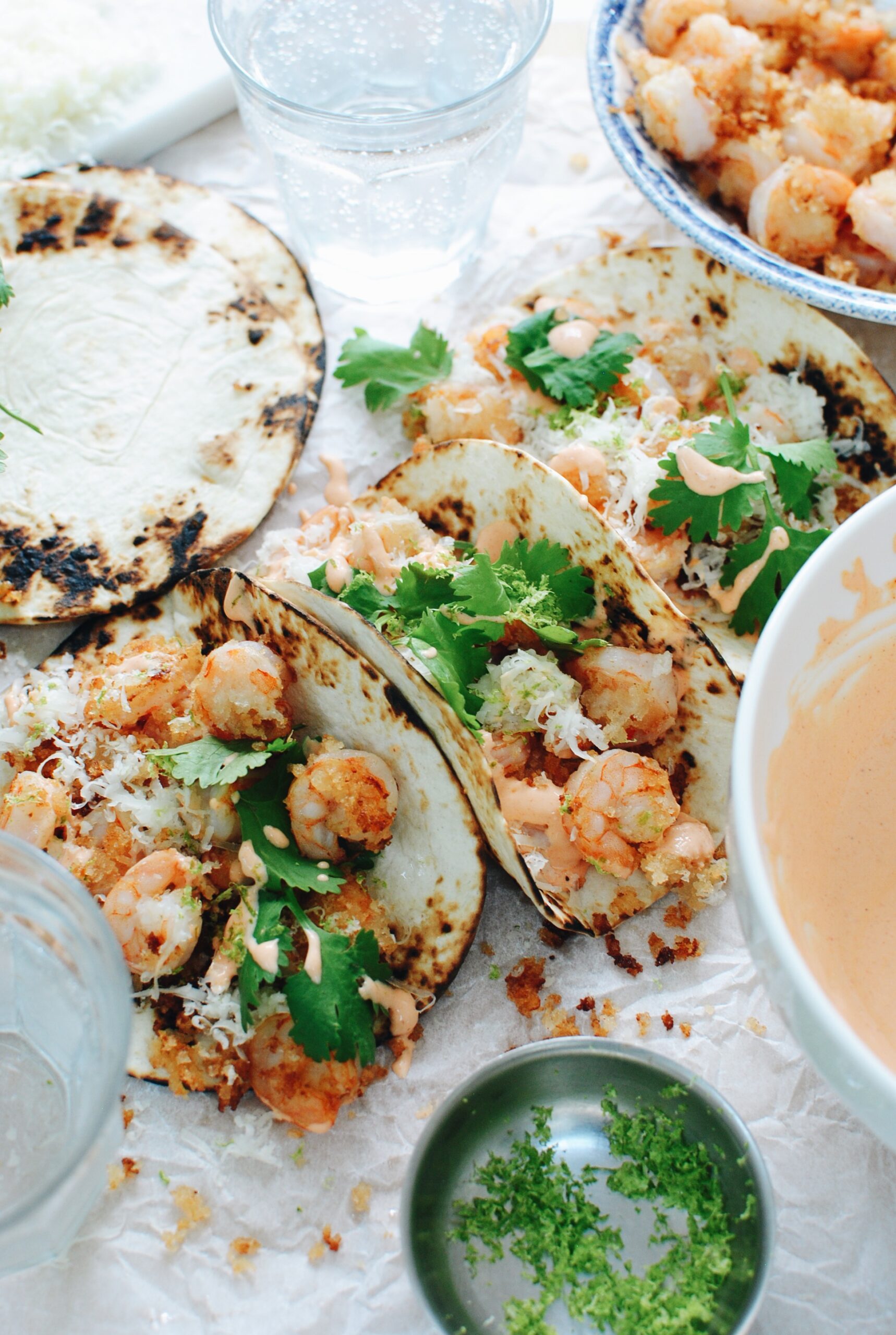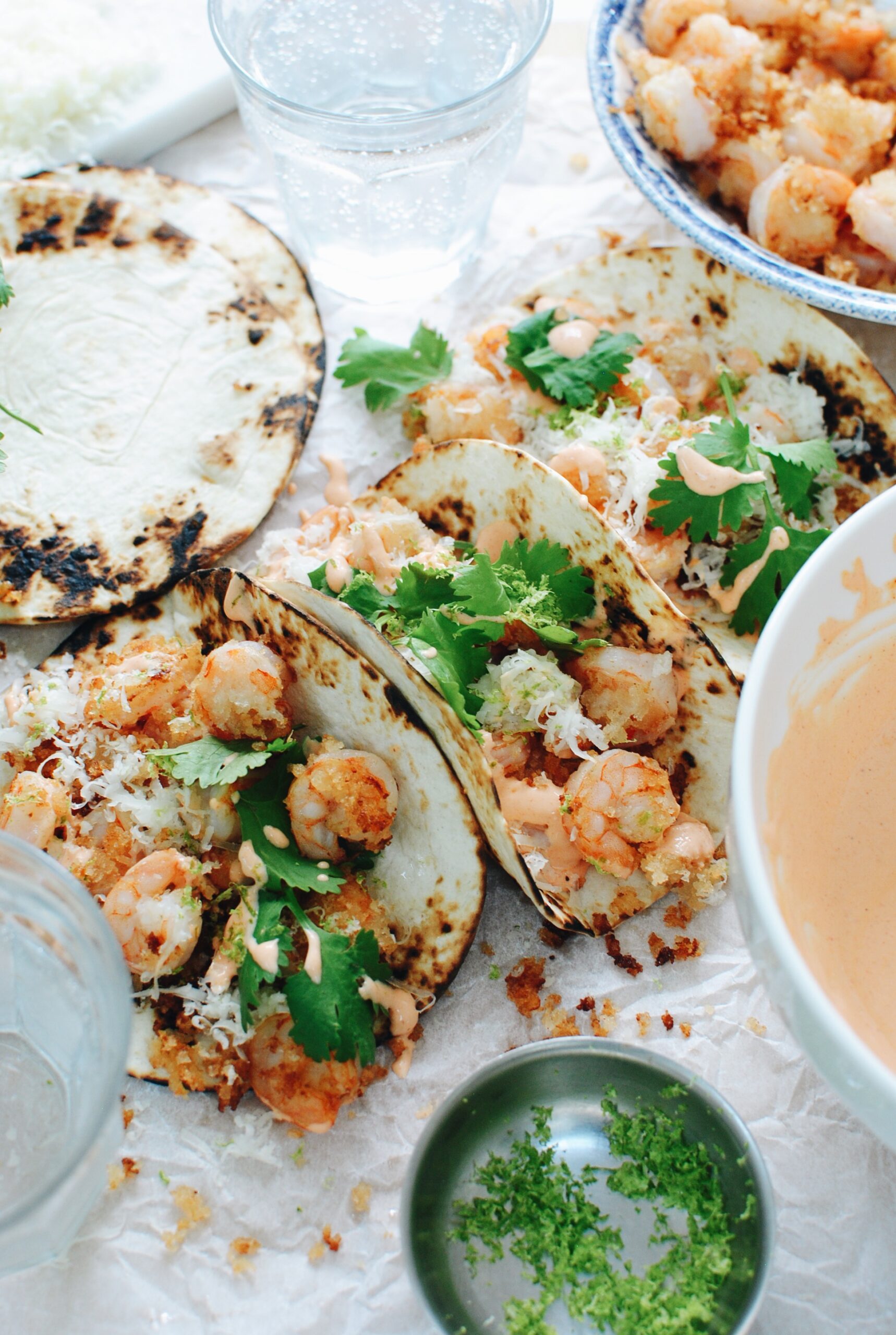 And there we have it! Warmed charred tortillas, crispy shrimp, tangy buffalo sour cream drizzle, a bit of fresh cilantro and zesty lime.
Look, I'm not into sports, but I'm in into moods, and this one is festive a f.
And honestly, if I'm being honest, with all honesty, I like sports foods. Which you will judge, and that is fine, because I've accepted this oxymoron about myself. Give me buffalo anything and I'm a giddy cliché.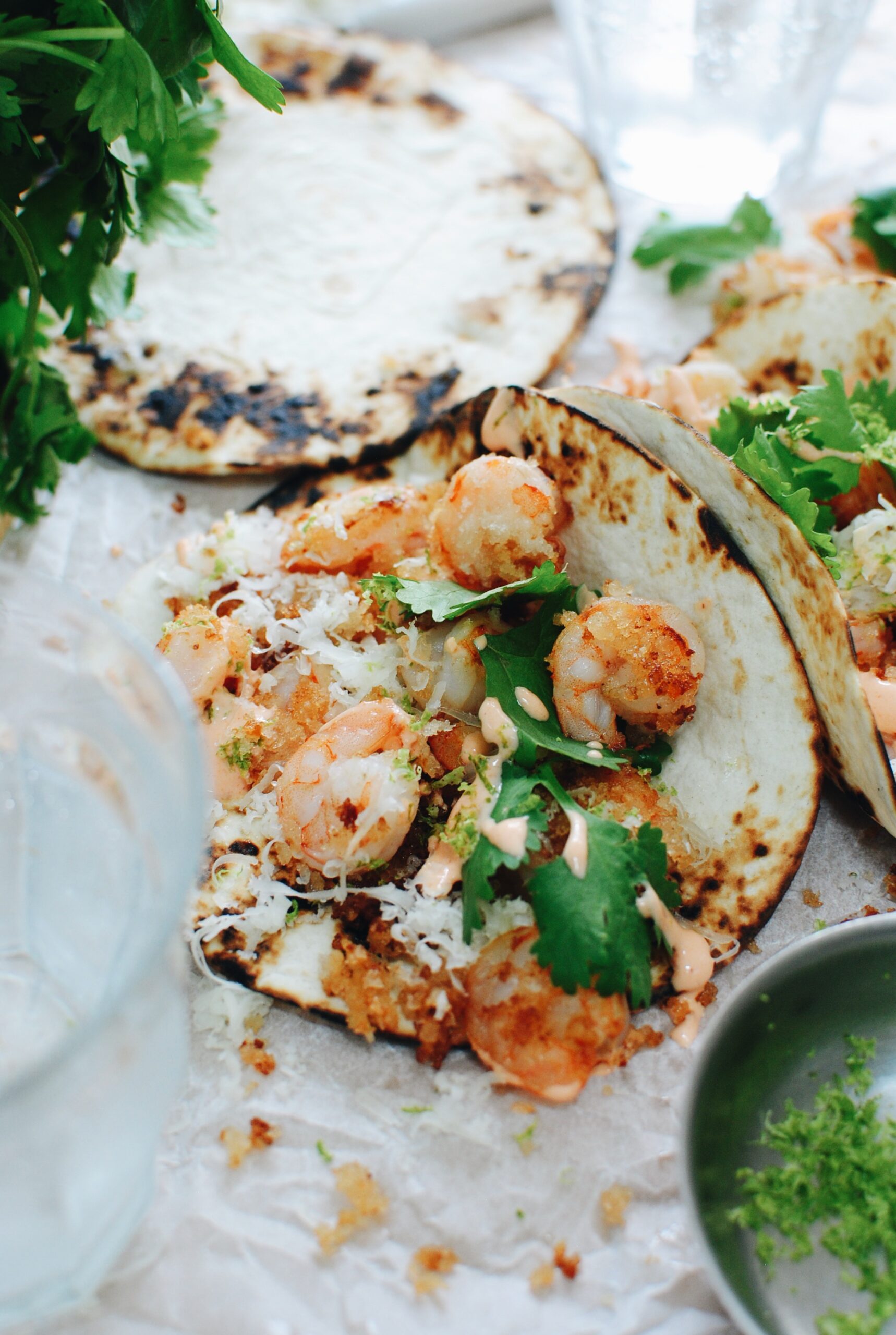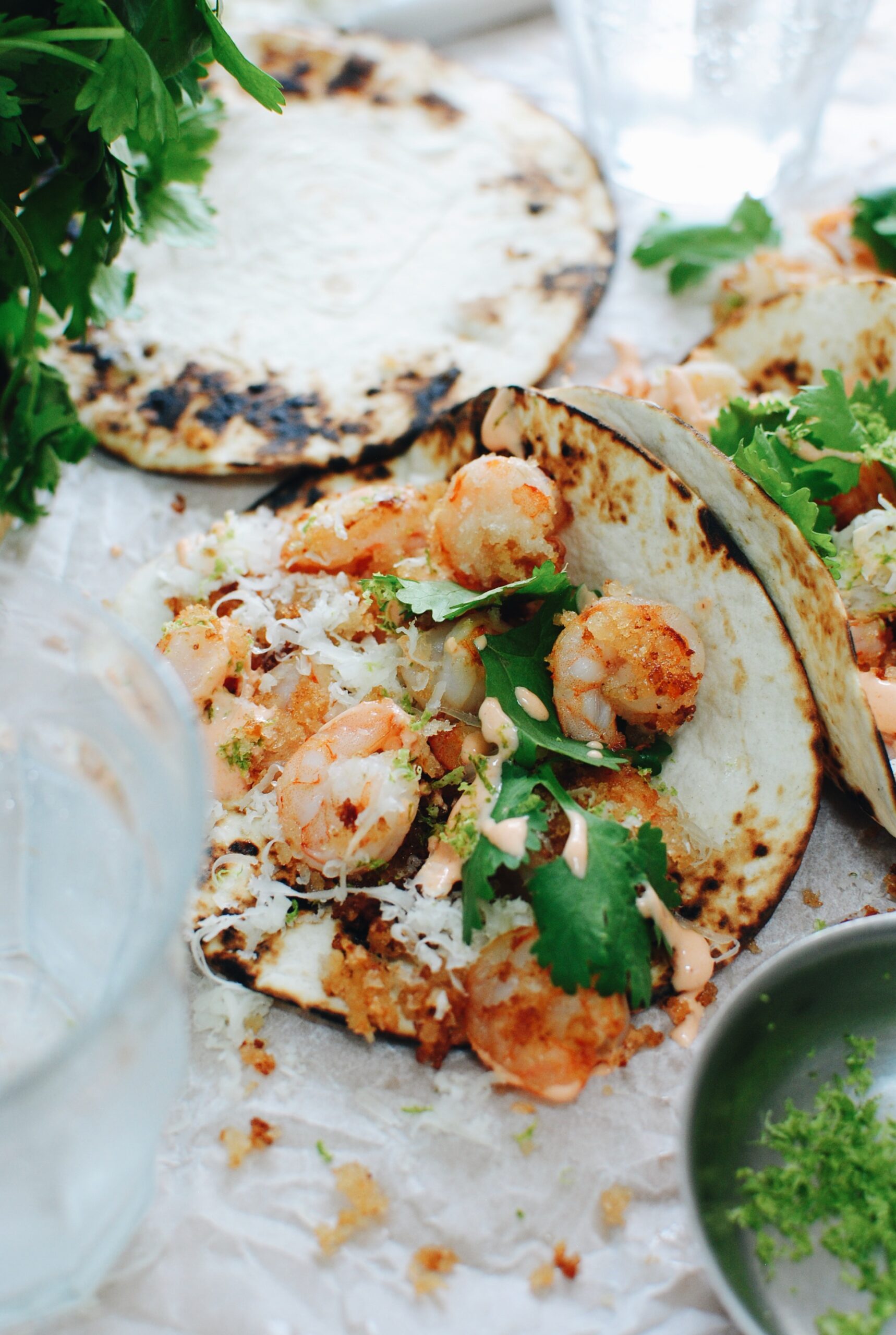 The cheese? Finely grated white cheddar. Like, you know the side of your grater that has the smallest holes? Use it. Get this in that. And if the cheese is COLD the grates will curl up! These aren't curly because my cheese wasn't that cold.
Never mind.
Next game day? Get in it.
Next taco night? Make your life about it.
Next easy weeknight friendly meal? You're good to go.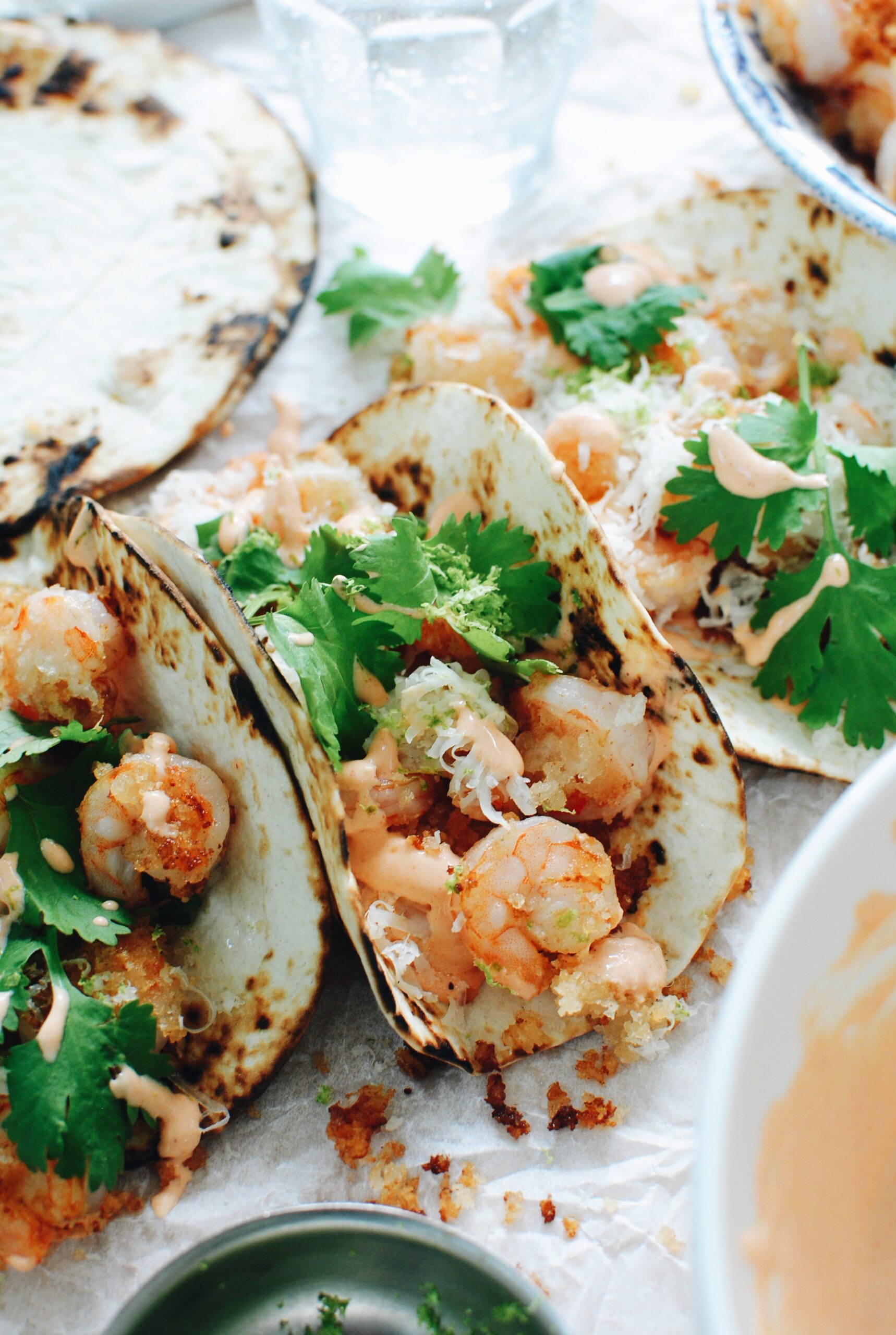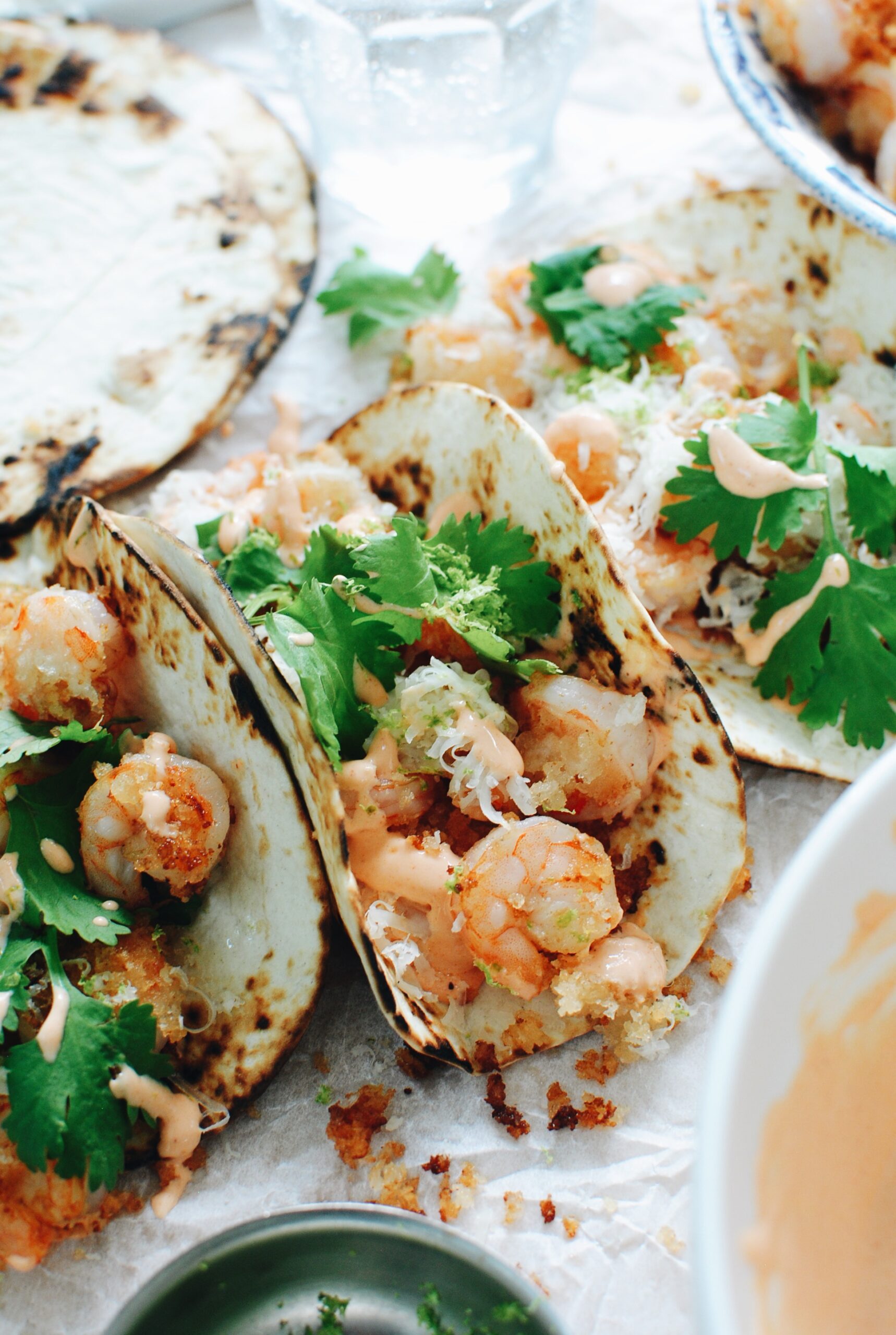 Put some of that buffalo sour cream underneath the shrimp, too! #protip
Crunchy Buffalo Shrimp Tacos
Ingredients
1 pound shrimp (the smaller the better), thawed, peeled and deveined
1 cup buttermilk
1/2 cup buffalo sauce
1/2 cup sour cream
1 cup panko
1/2 cup grated white cheddar cheese
8 (street sized) flour tortillas, lightly charred
Coarse salt
2 cup canola oil, for frying
Cilantro and lime (juiced and zested)
Instructions
Marinate the shrimp in the buttermilk and a good pinch of salt for about 15 minutes.
During that time, mix together the sour cream with the buffalo sauce in a small bowl. (Also, char the tortillas during this time!)
Heat the oil over a medium high heat. Dredge the shrimp through the panko (also salt the panko!) and arrange the shrimp in a single layer on a plate or baking sheet, just until you've coated them all. Now, in batches, fry the shrimp until golden brown all over. Some of the panko will fall off, but just use a slotted spoon and scoop it up with the shrimp. This is all good in the end.
Spread a little of the buffalo sour cream along the bottoms of the tortillas, followed by the crispy shrimp, the extra fried panko, the grated cheese, a few cilantro sprigs, some lime juice/zest, and one more drizzle of the buffalo sauce.
Serve immediately!
Makes 8 tacos.
7.8.1.2
534
https://bevcooks.com/2021/10/crunchy-buffalo-shrimp-tacos/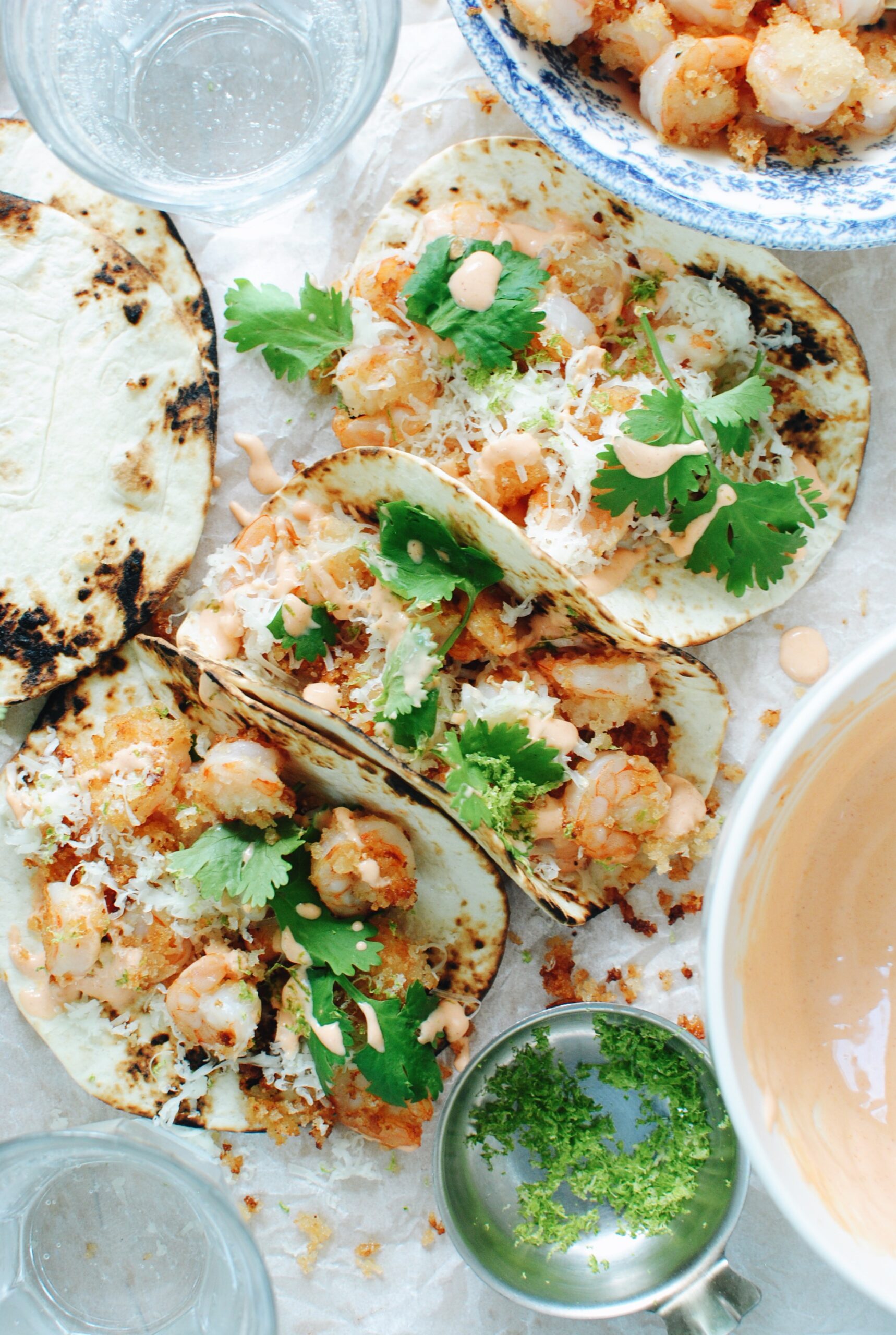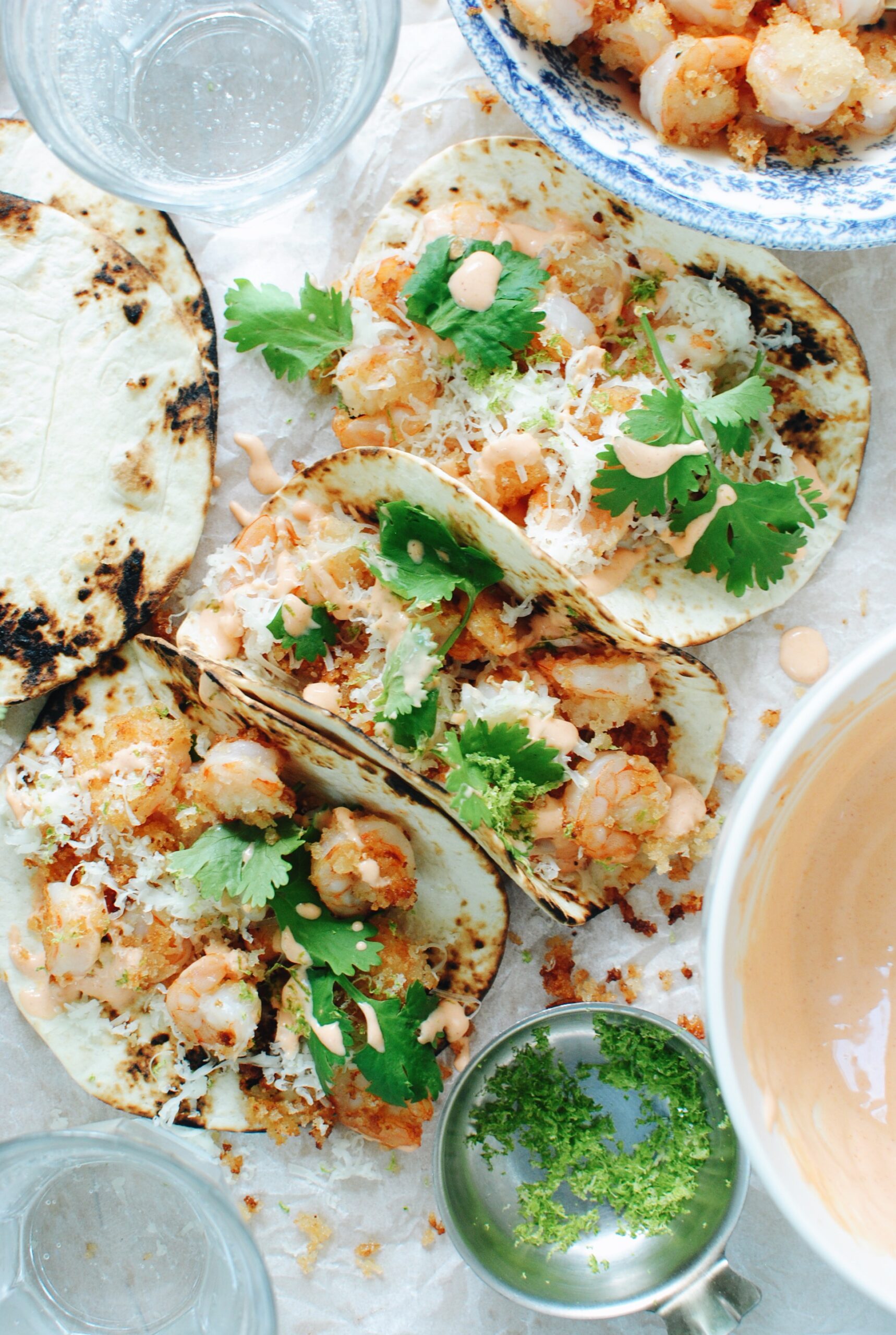 Mama. Mia.