Burg, baby, burg.
I'm not even entirely sure what I mean there, but let's just roll with it.
Can you believe it's THANKSGIVING WEEK? (all caps mandatory) I cannot. Just cannot. We leave in the morning for our our annual trip to Fayetteville, where we'll see frans and fam, but backwards, flipped and reversed. I am SO excited.
But for today (!!), let's eat some burgs, man.
I wanted to throw in a semi-not-thanksgiving-style-in-a-way-kind-of meal, but still stay in line with the time of year. With that in mind, we're propelling piles of brussels sprouts into our faces. Woo hoo! Don't get mad.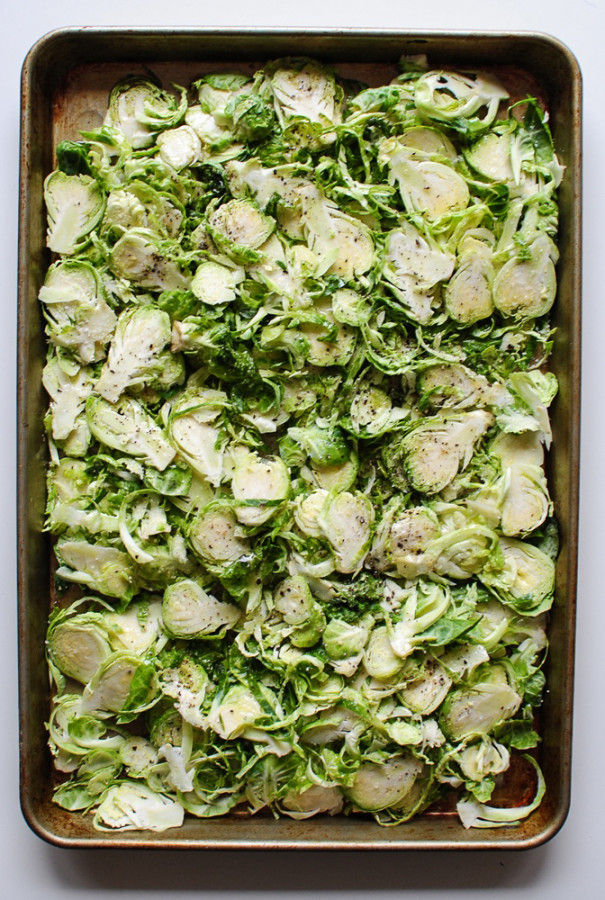 They're shredded. And roasted. And piled hiiiiigh on a spectacular grass-fed beef burger. GUH, so insane.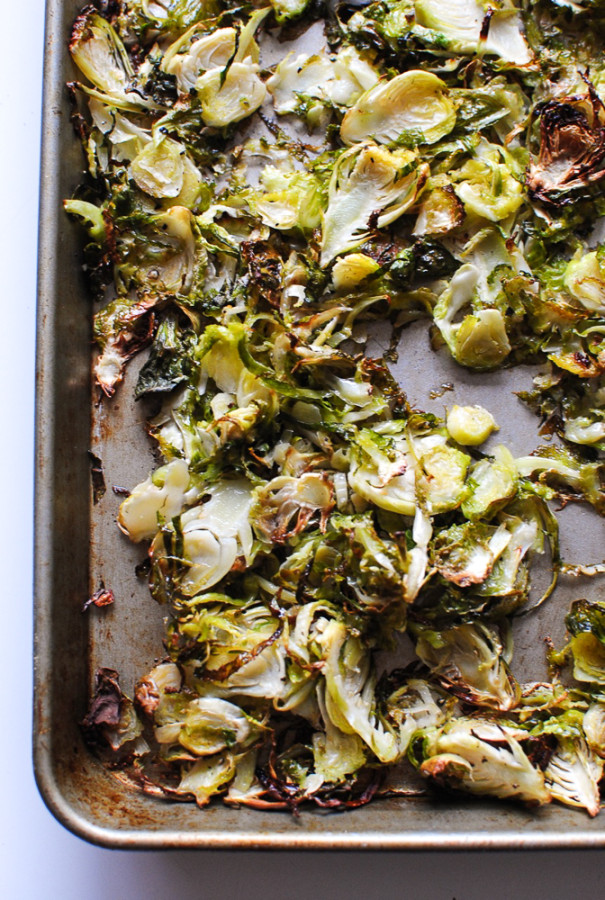 This meal, while looks a bit laborious, is seriously very very simple in technique. I did NOTHING to the beef, other than salt and pepper. I did MINIMAL to the brussels, just a quick mandolin (add it to your wish list already!) slicing action, and a roasty jaunt in the oven. I did VERY LITTLE to the shallots, with only a quick dip in some hot oil. Add a little bit of ranch dressing to your bottom bun, and a lot of crumbled blue cheese to your burger patty, and your new life awaits you at your mouth gate.
Open your mouth gate. Open it.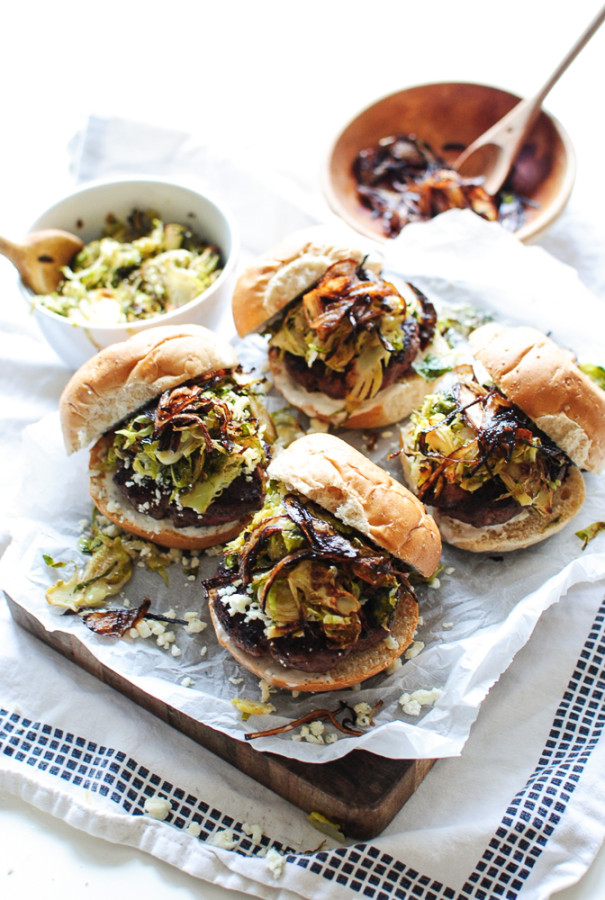 Can I just interject here real quick to tell you a quick, painless, mini story? Wait, you've had your flu shot, right? Just kidding.
So, I ordered these pimp duck boots on Amazon last Friday, using my prime membership, right? Because see, it's going to rain THE ENTIRE time we're in Arkansas, and home girl needsa be prepared.
And while I'm irrationally obsessed with my Hunters and will never ever quit them, I wanted a little change in foot scenery, you know. So like, they're supposed to arrive TODAY, GUARANTEED by 8pm tonight. But they still haven't shipped!
But check this, the little bar is aaaaaaaall the way over close to the delivered mark, and the status is "ON TIME, ARRIVING TODAY BY 8pm" but it also still says "shipping soon." You guys, this is giving me massive, herculean anxiety.
We leave in the morning.
They're "arriving" today.
Do I need to write the seller? Live chat with Amazon? Sell my liver? Wash my hair? HELP.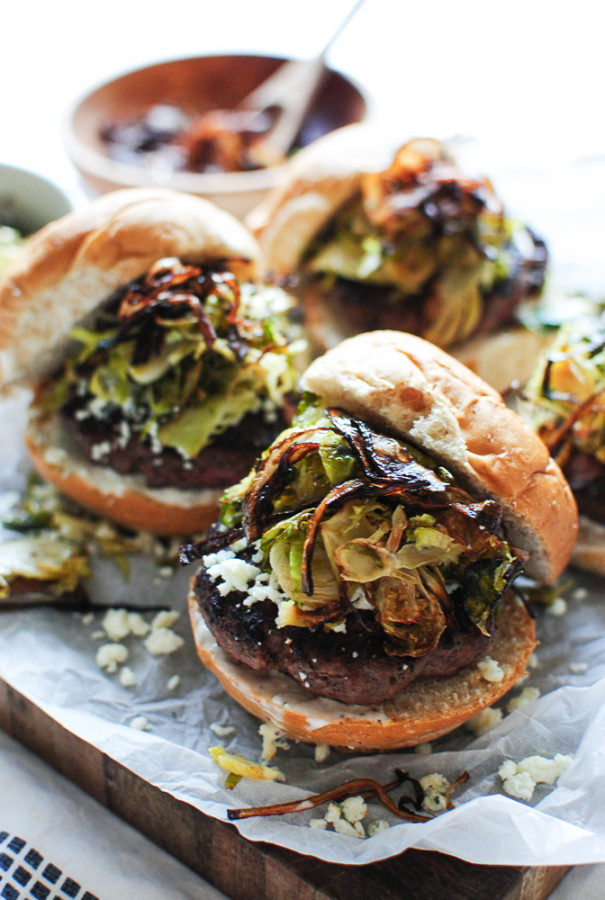 In the meantime, let's just focus on the greatness of these burgies. (<–I will not ever be sorry for saying burgies just now. Not ever.)
I think these would be completely awesome with your T-day leftovers! Maybe add some cranberry sauce? Some stuffing? Seriously, just go wonk bonkers with them, for the love.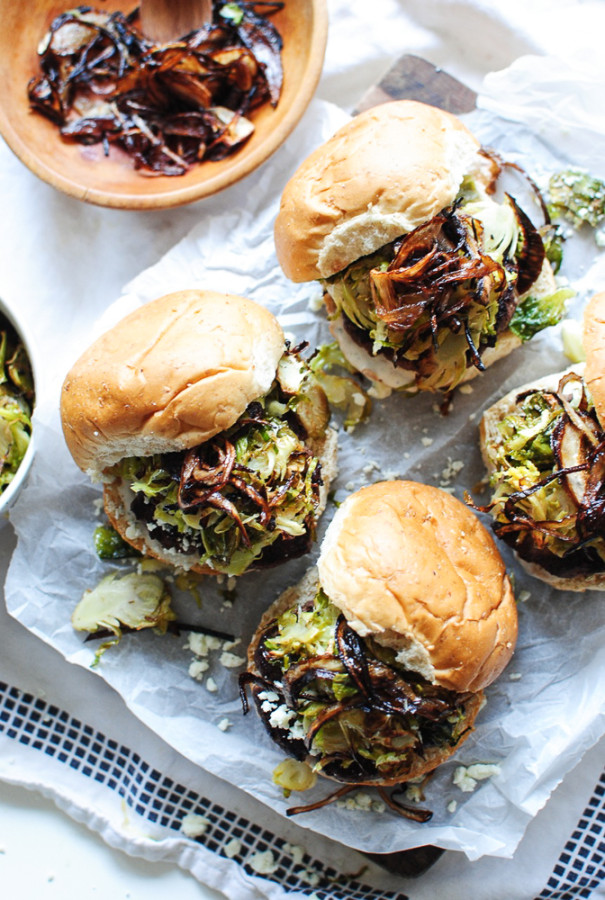 BURGIES.
Grass-Fed Burgers with Roasted Brussels Sprouts and Crispy Shallots:
What it took for 4 burgers:
* 1 1/2 pound grass-fed beef (you can use regular beef! I just love the taste of grass-fed)
* 2 pounds brussels sprouts, thinly sliced with a mandolin (you'll probably have leftover sprouts. awesome.)
* 2 Tbs. extra-virgin olive oil
* 1 large shallot, thinly sliced (mandolin, bae)
* 4 whole wheat burger buns, sliced and lightly toasted
* ranch dressing
* blue cheese crumbles
* vegetable oil for frying
* salt and pepper
Preheat oven to 400.
Divide the beef into 4 large meatballs, then press into patties. Sprinkle with salt and pepper on both sides. Either cover and chill in the fridge for a bit (the burgers, not you), or start cooking.
Arrange the sliced/shredded brussels on a large baking sheet in an even layer. Drizzle with olive oil and toss with a good pinch of salt and pepper. Roast for 30-45 minutes, until darkened and slightly caramelized all over.
Bring a skillet to a medium-high heat. Add the burgers and sear on one side for 5 minutes. Flip and sear another 4-5 minutes, until cooked through. Transfer to a plate to rest a few minutes.
In the meantime, bring 2-3 cups of vegetable oil to a high heat in a small pot. Add the shallots in batches, frying until brown. This should only take like 30 seconds! If you have a favorite shallot-frying method, go for it. I just dipped mine in, got them good and brown, and took 'em out. The end.
Lightly coat the bottom burger bun with ranch dressing, then place a patty on it. Top with blue cheese crumbles, lots of good roasted brussels, and a few crispy shallots on top! Get in that.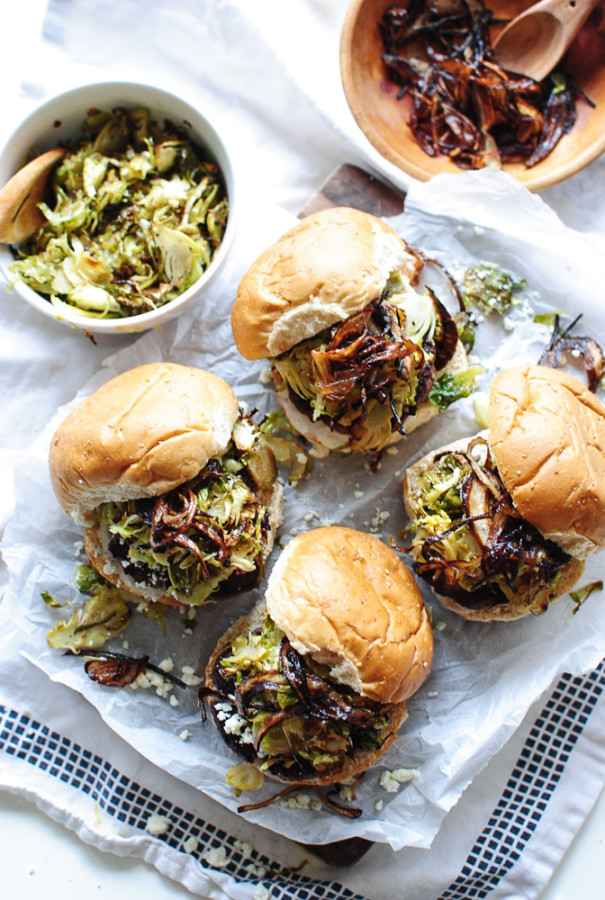 I hope you have a most gobble-licious holiday! I'm taking the day off Thursday, but will be back to ritually annoy you with Friday Flotsam at the end of the week.
One more thing! Burgies.