These are anytime salmon burgers and you will fall in love.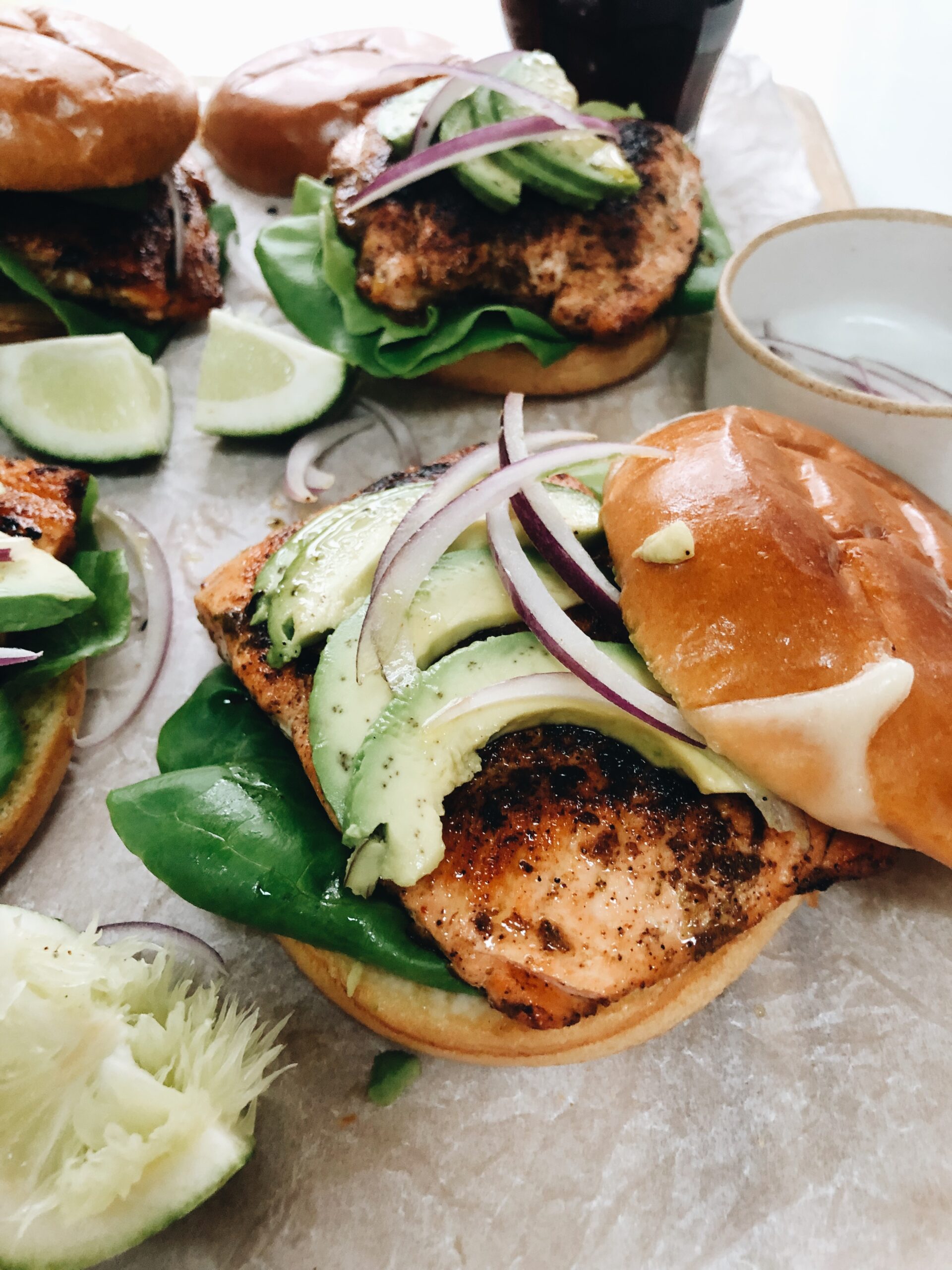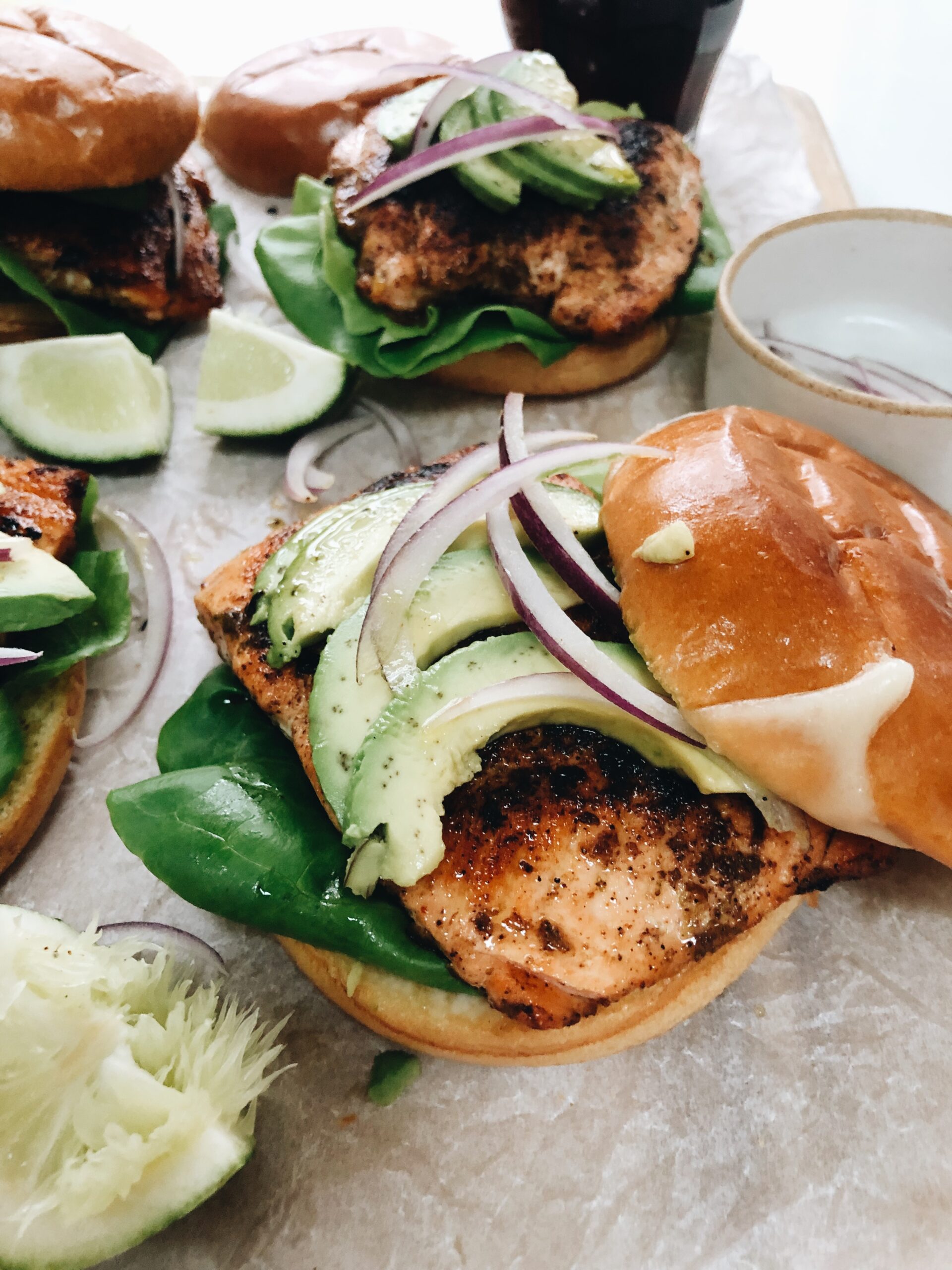 Does your family have taco night? Spaghetti night? Pizza night?
Add this. Add salmon burger night. Just add it and don't ask questions. It's so simple and rich with flavor without being a total gut bomb.
And the ingredients are a cinch.
Let us peepeth.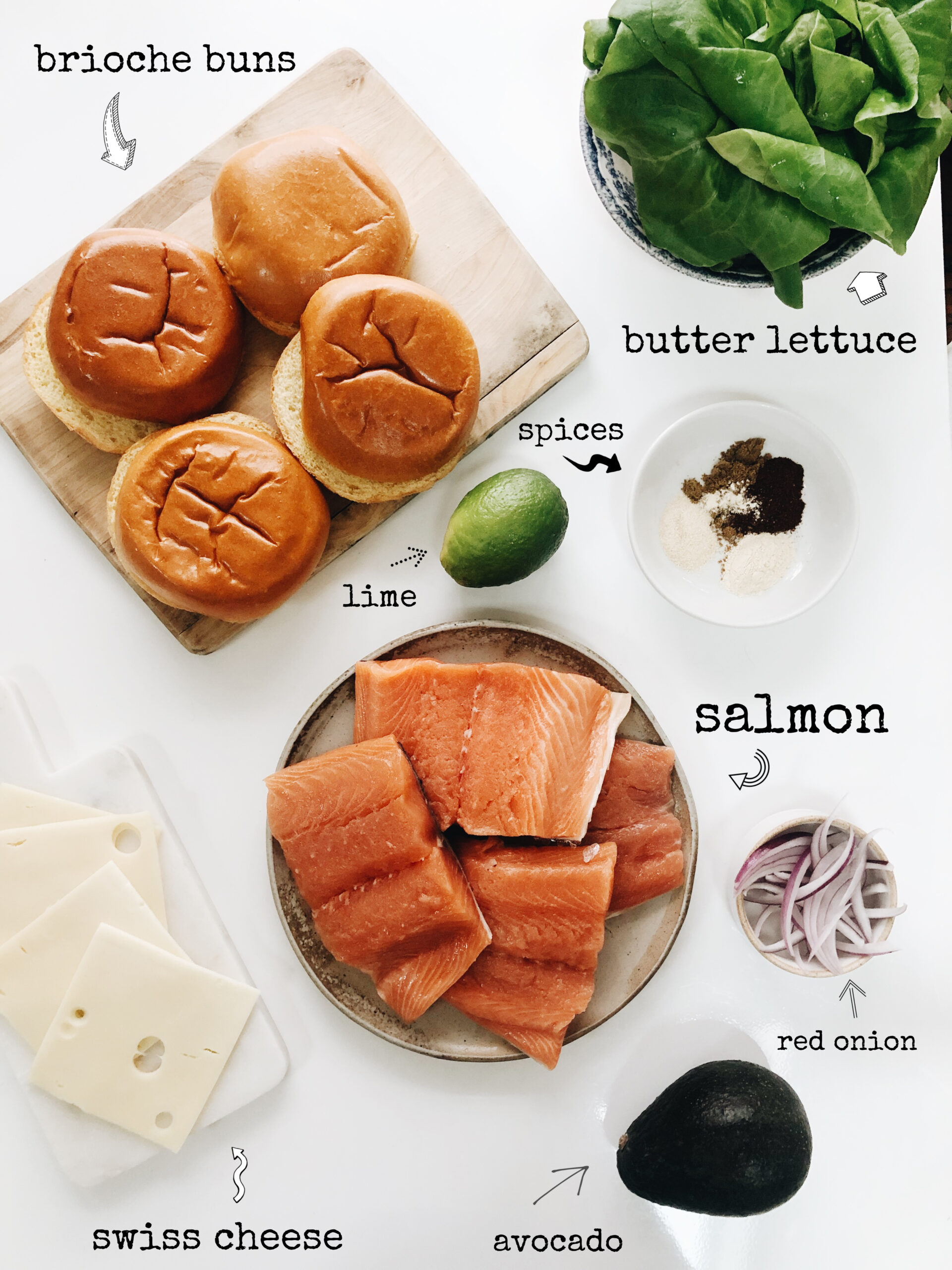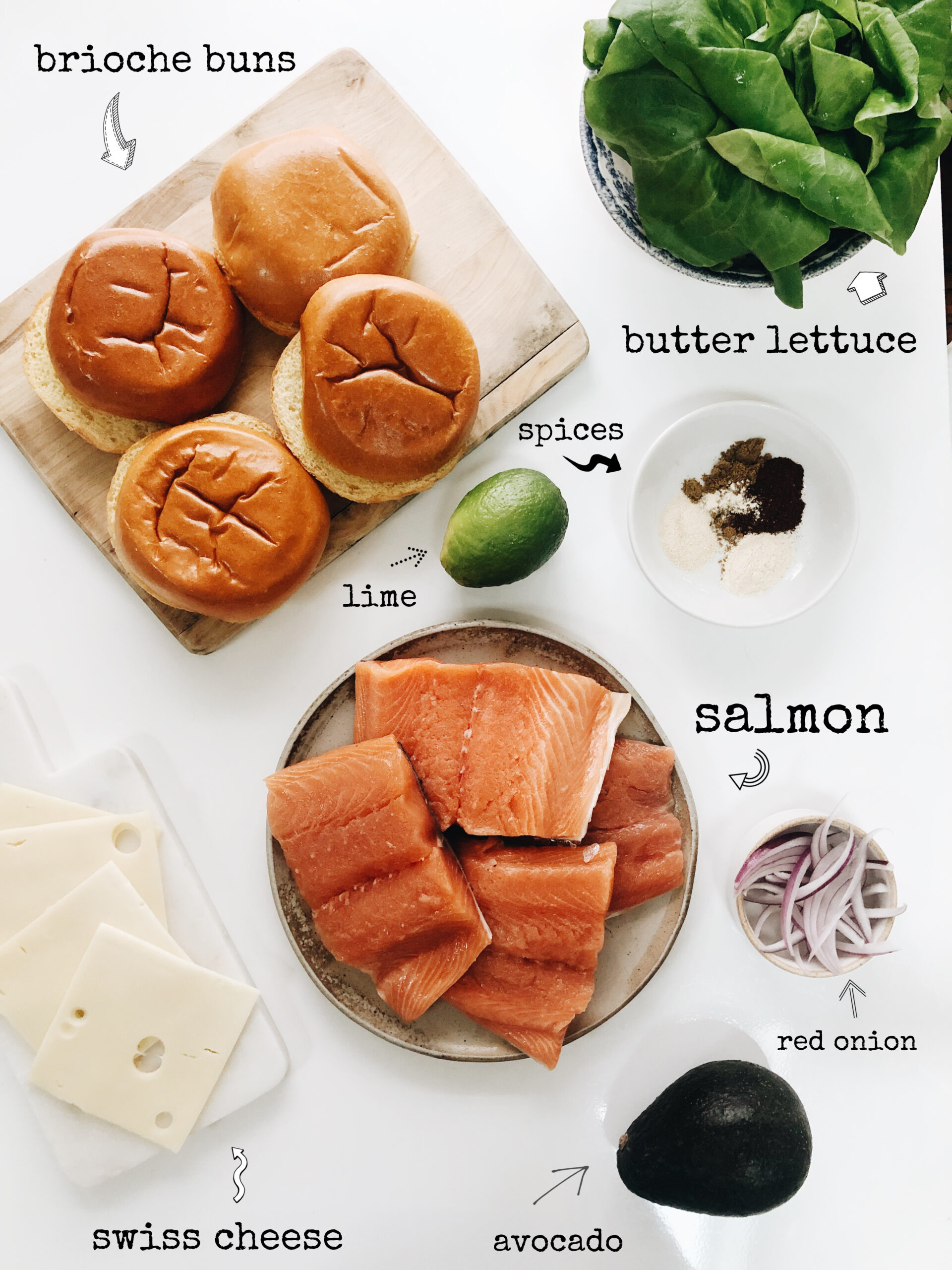 Any of these ingredients (besides the salmon because that's the whole point) is easily swappable. Which is giving me a huge squiggly line but we're going to enjoy today and ignore it.
Swiss cheese not your thing? Provolone is brilliant.
Brioche hard to find? Sesame seed buns are glorious.
Butter lettuce not in your store? Romaine gets the job done.
The spices – we're looking at garlic and onion powders, cumin and chili powder. Piece a dang cake.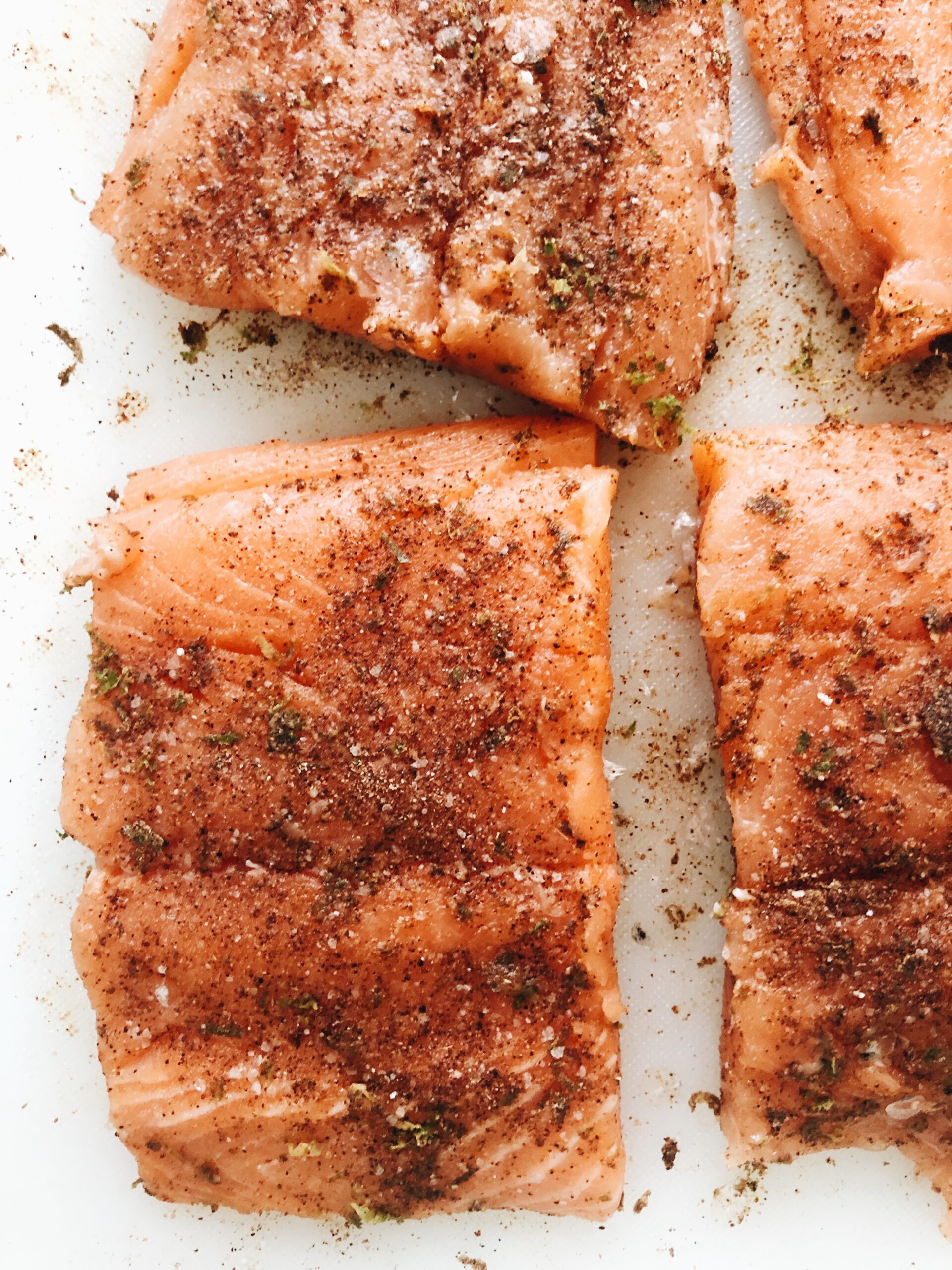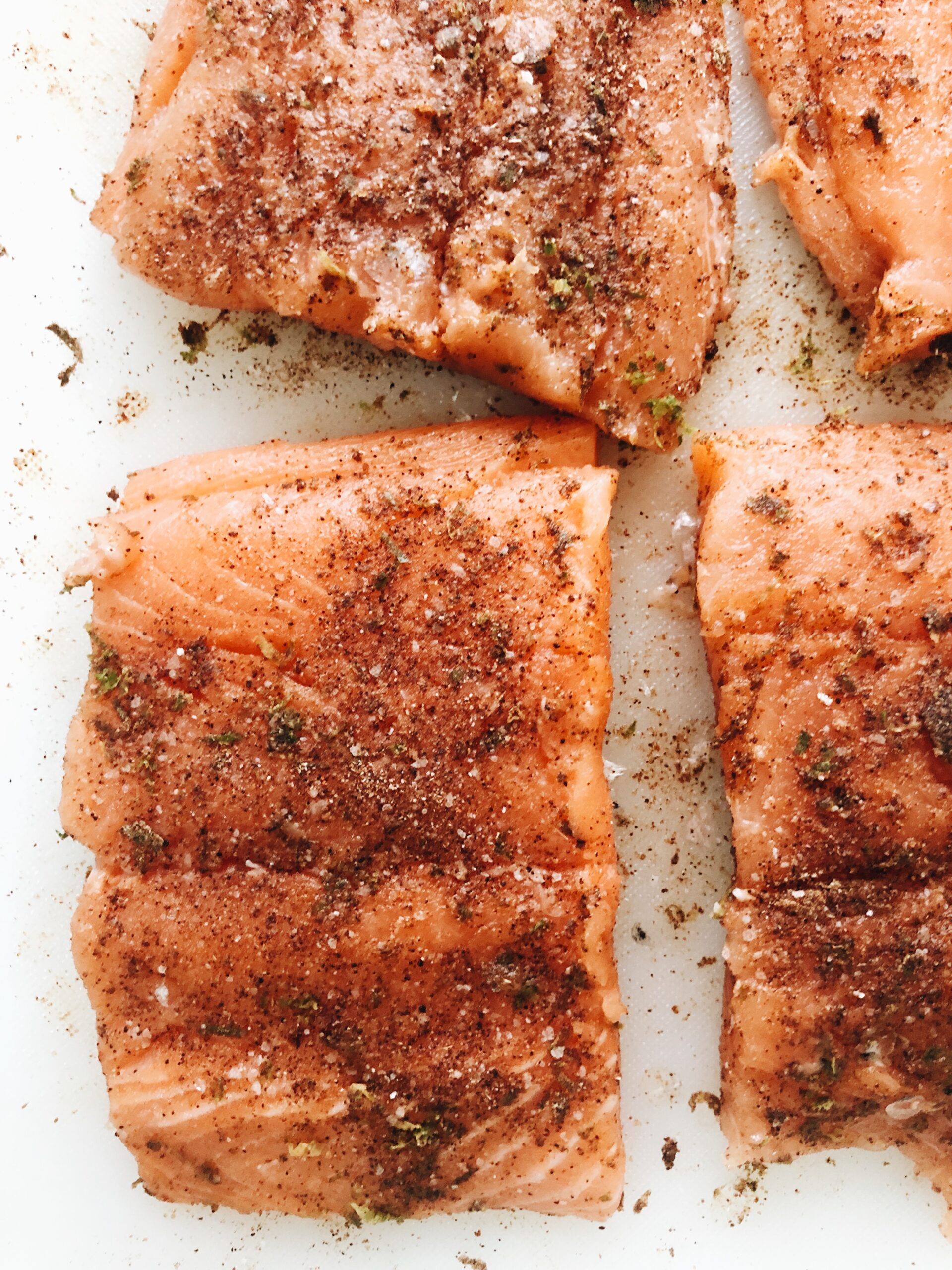 Get your salmon coated in spices. And salt! I added a healthy pinch of coarse salt to that spice mix.
Oh – try to find the salmon fillets with the skin already removed. That will make this whole night so much easier. Or have the butcher remove the skin for you while you're at the store. If that's not an option, just take your sharpest knife and slice the skin right off. It takes a little careful maneuvering to not butcher the salmon, but you'll get it done.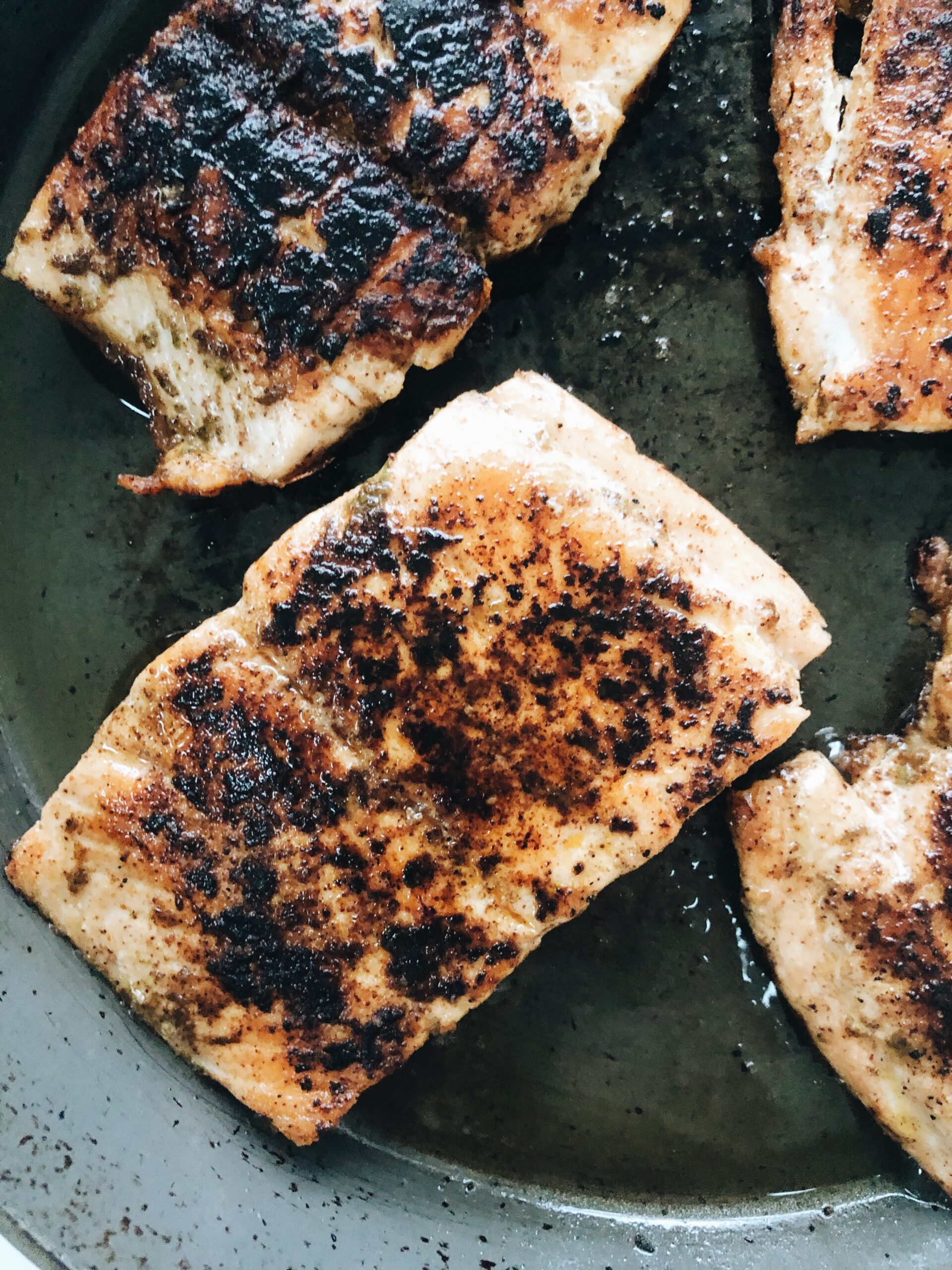 Then just sear it in a pan! Both sides, three minutes.
And that is it. While the salmon sears, toast your brioche buns with the cheese on top to melt.
And this is what happens.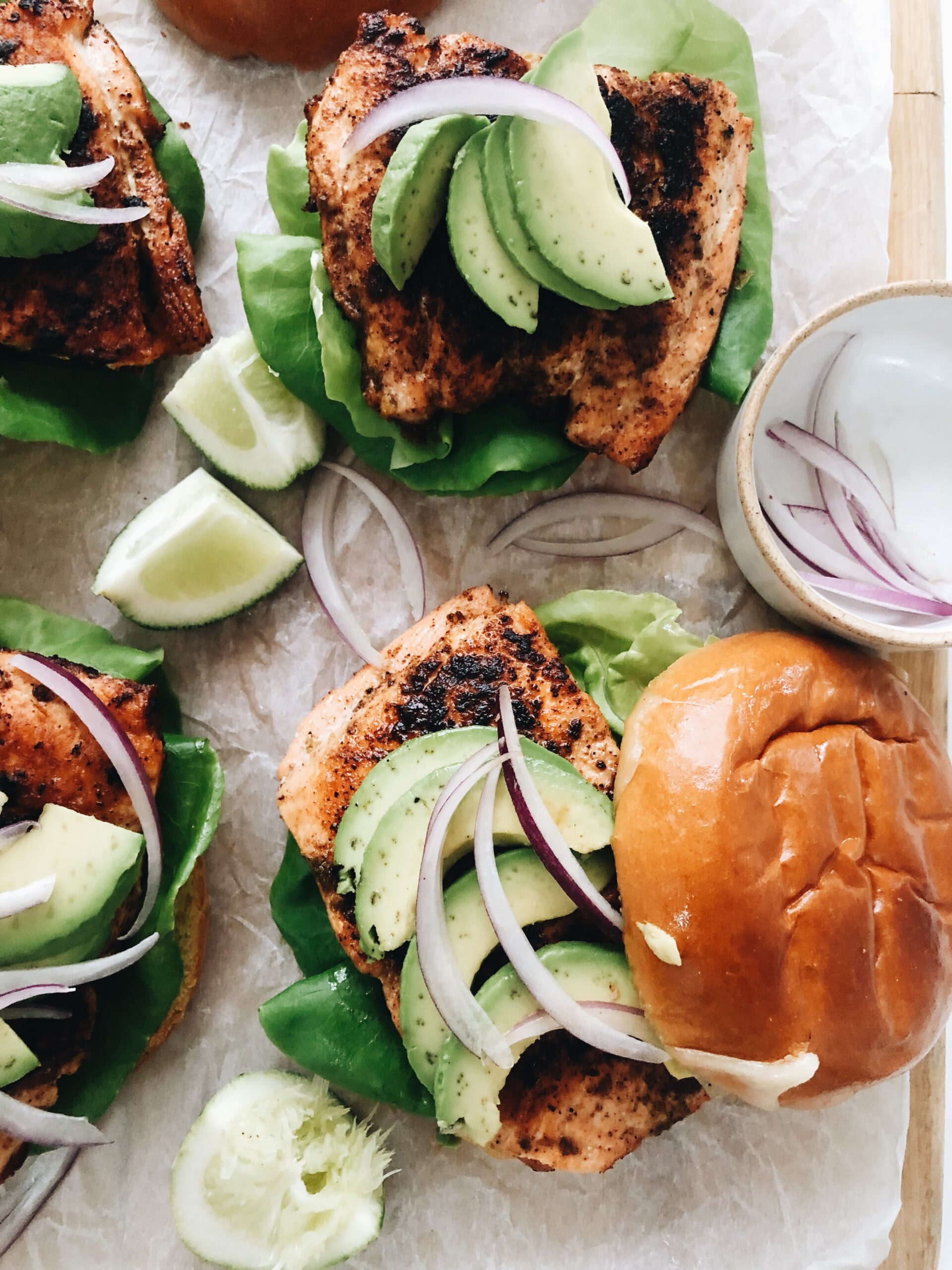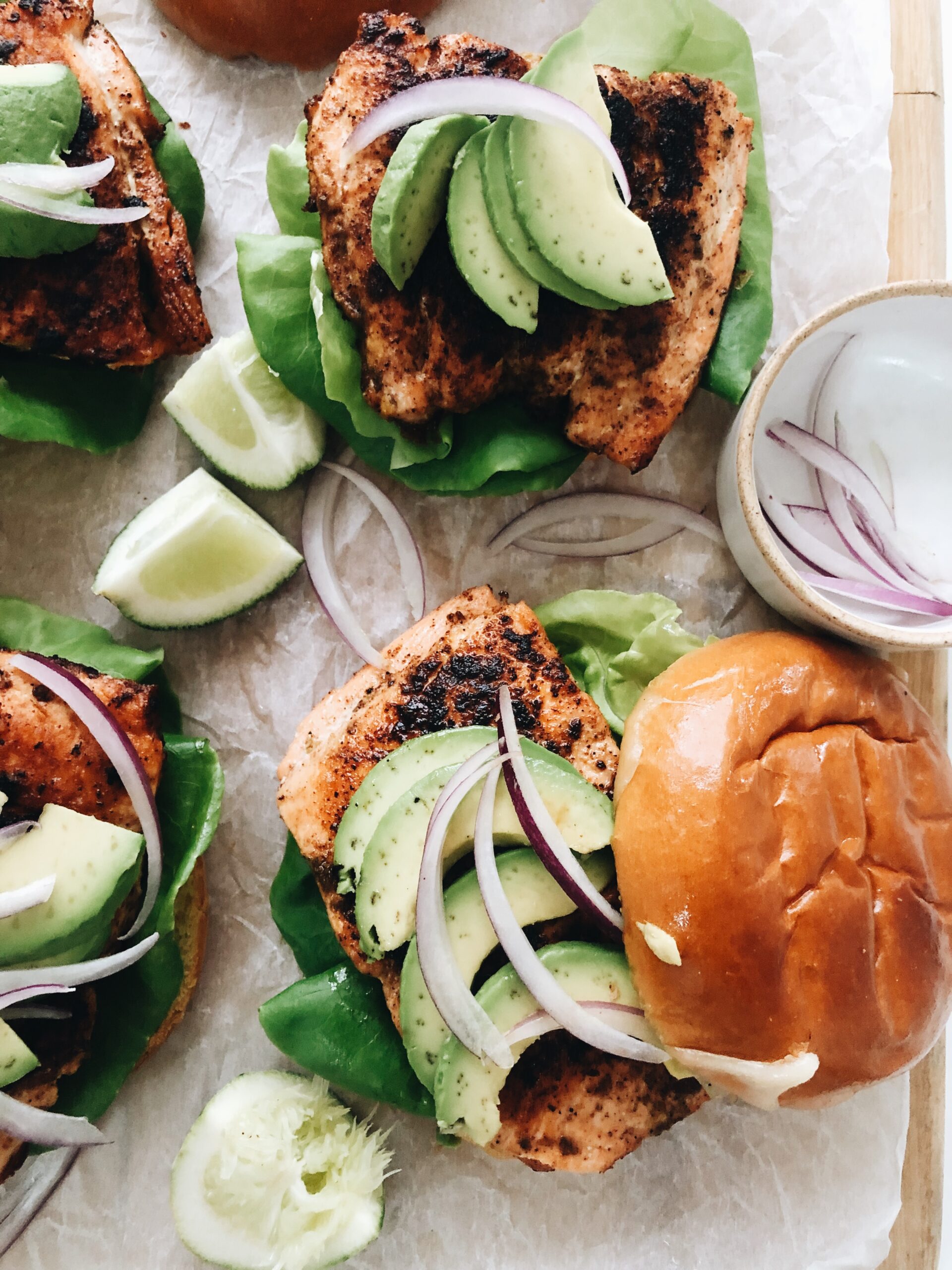 Voila. Mayo on the bottom bun, butter lettuce, seared salmon, avocado.
HOLD ON. Let me just say this was my only avocado and I got super TO'd (said like Kip from Napoleon Dynamite) once I saw the little brown dots all over. But I know you'll look past it.
Right?
I shouldn't have said anything, never mind.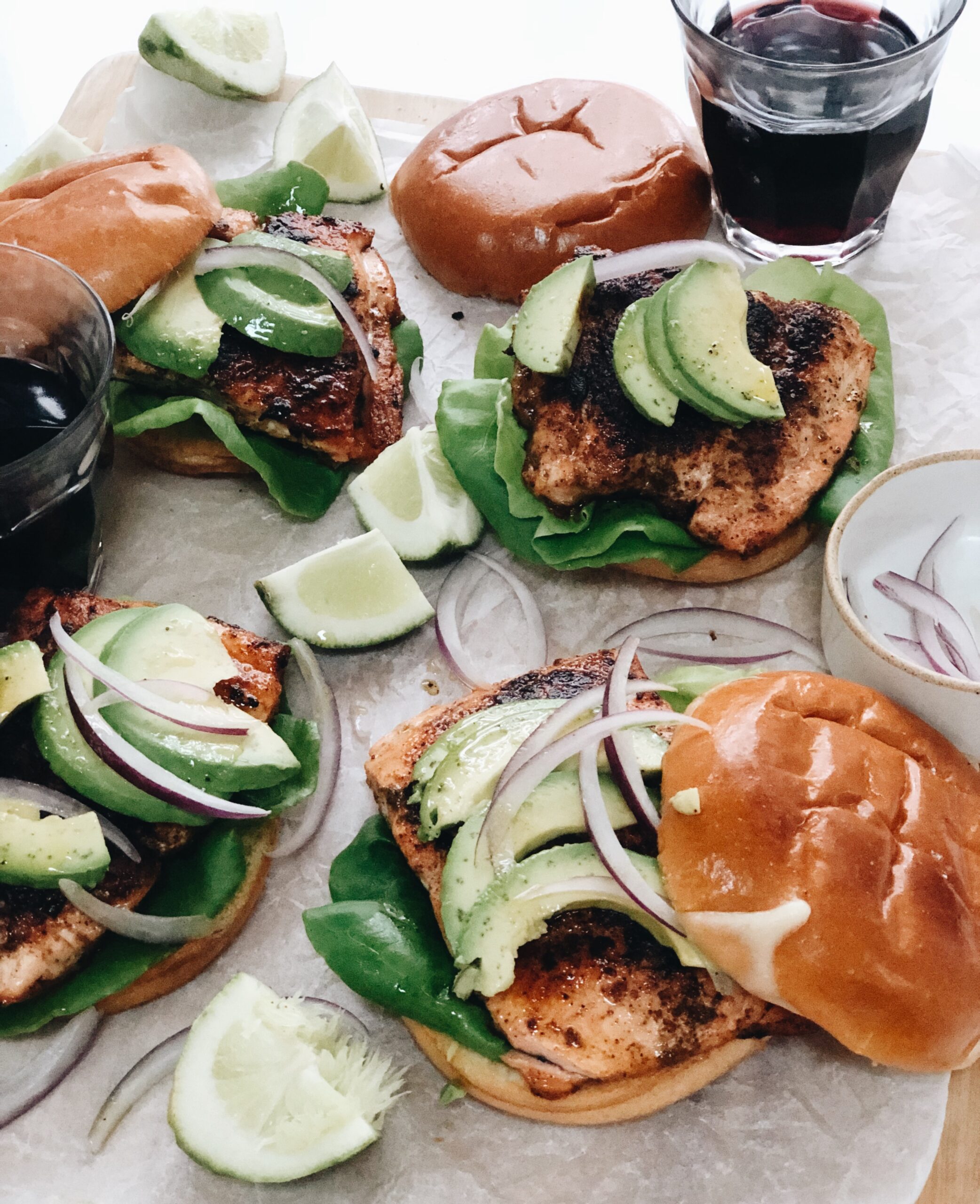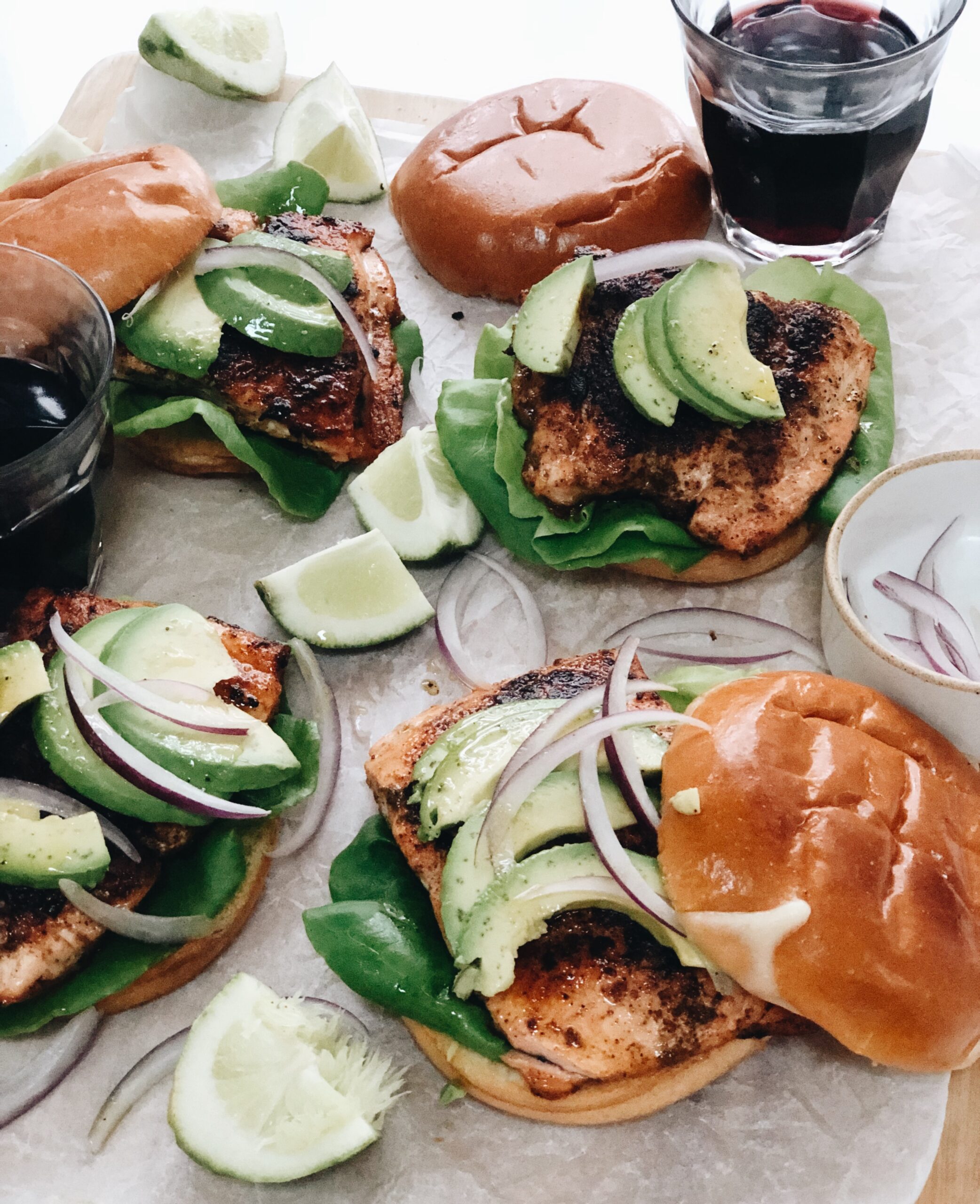 Avocado and red onion! And a quick squirt of fresh lime. You don't have to do the red onion part, but I live for red onion so it made sense for my life. Really, add anything you want! The salmon has a slight tex-mex flavor going on, but I still love it with the Swiss cheese. It's insane. So, so good.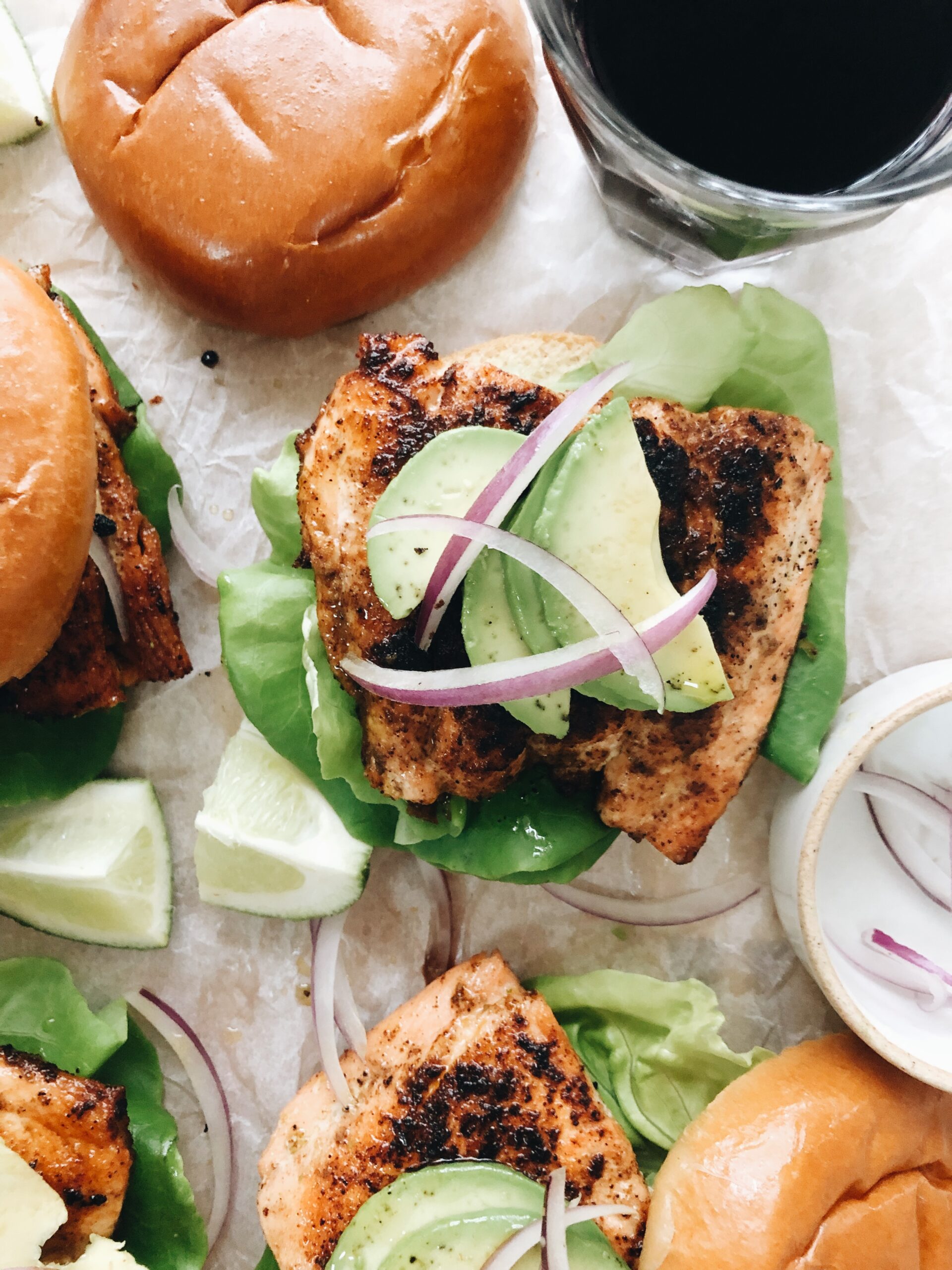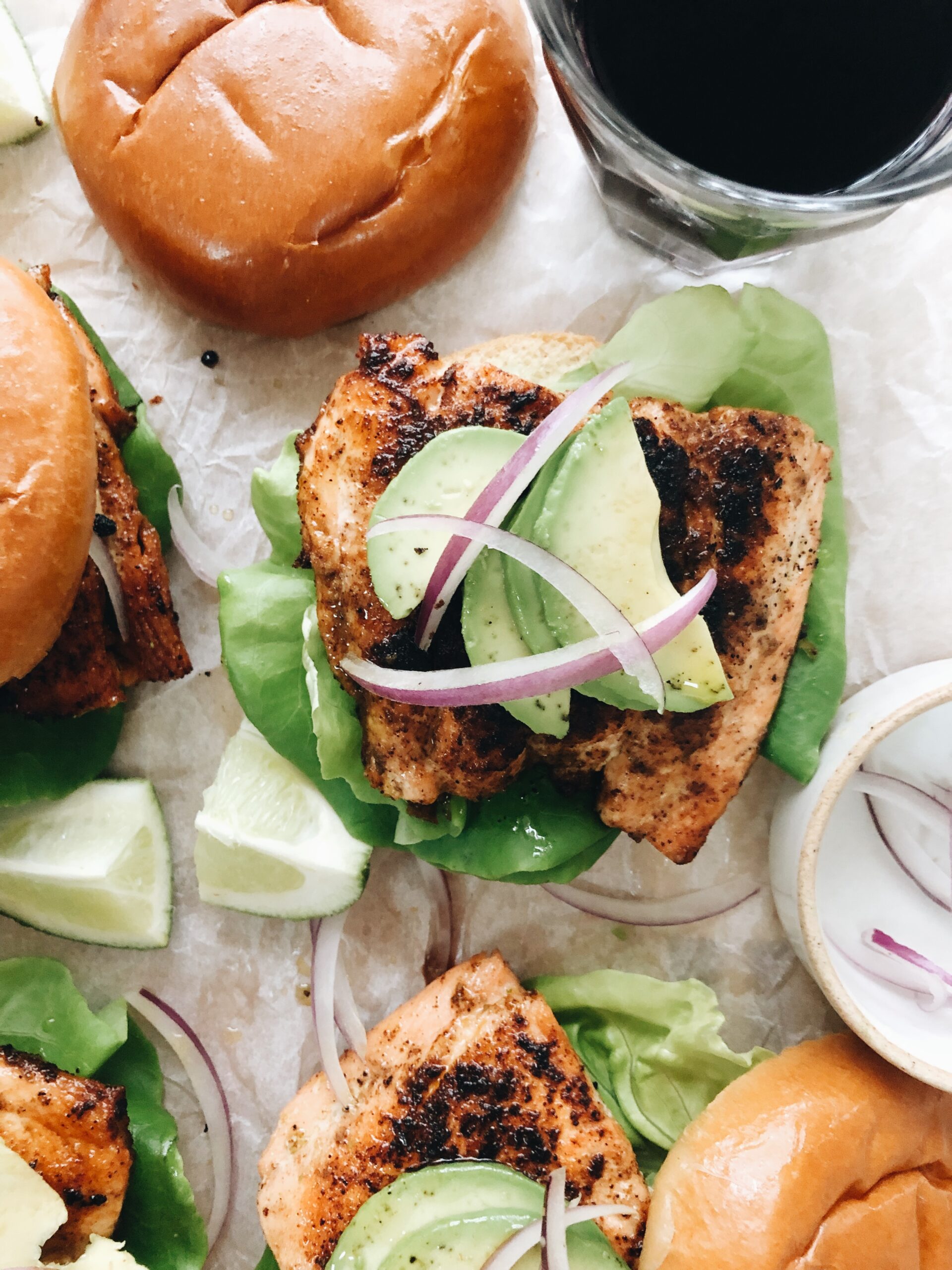 You could always add some hot sauce or jalapenos as a garnish to give it a kick in the face. This is all just a springboard of salmon burger inspo for you. Something simple and a little different to change up your Tuesday night. Like cosplay but not at all.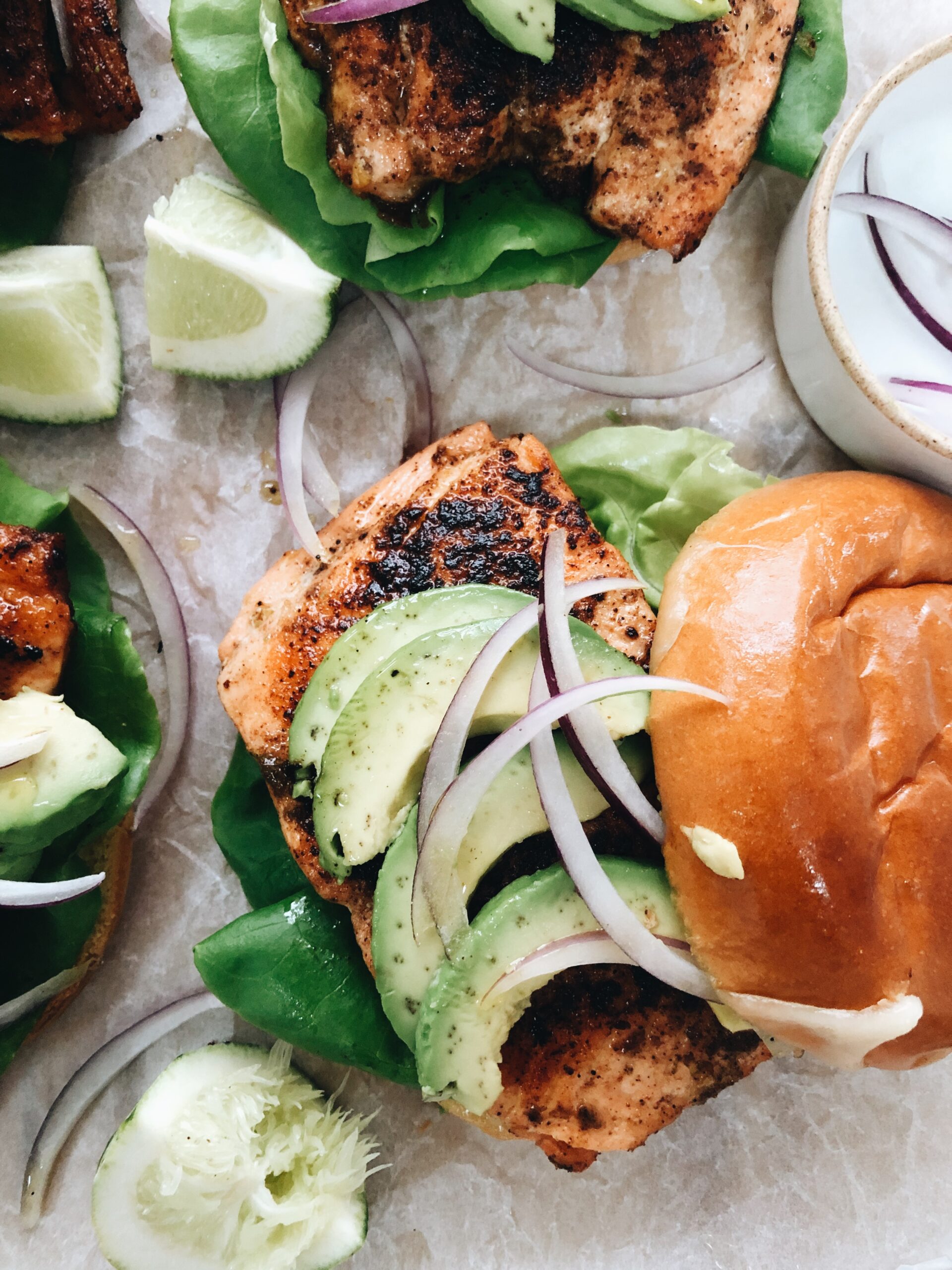 Salmon burgers! Your rotation beggeth.
Ingredients
4 (5-6 oz) salmon fillets (skin removed)
1 tsp each: garlic powder, onion powder, cumin, chili powder
2 Tbs extra virgin olive oil
4 brioche buns, split and toasted
4 slices Swiss cheese
Butter lettuce, trimmed and washed
1 avocado, thinly sliced
1/2 cup thinly sliced red onion
Mayonnaise
Coarse salt
1 lime
Instructions
Heat the oil in a wide skillet over medium. Rub the spices and salt all over the salmon and place in the hot pan. Sear for three minutes, flip and sear another three.
Spread a Tbs. of mayo on the bottom toasted brioche buns, followed by a few butter lettuce leaves, the salmon, avocado slices and thinly sliced red onion. Spritz with lime juice, top with the cheesy buns and serve immediately. Chips or pickles on the side? For sure.
Makes four burgers!
7.8.1.2
555
https://bevcooks.com/2022/02/seared-salmon-burgers/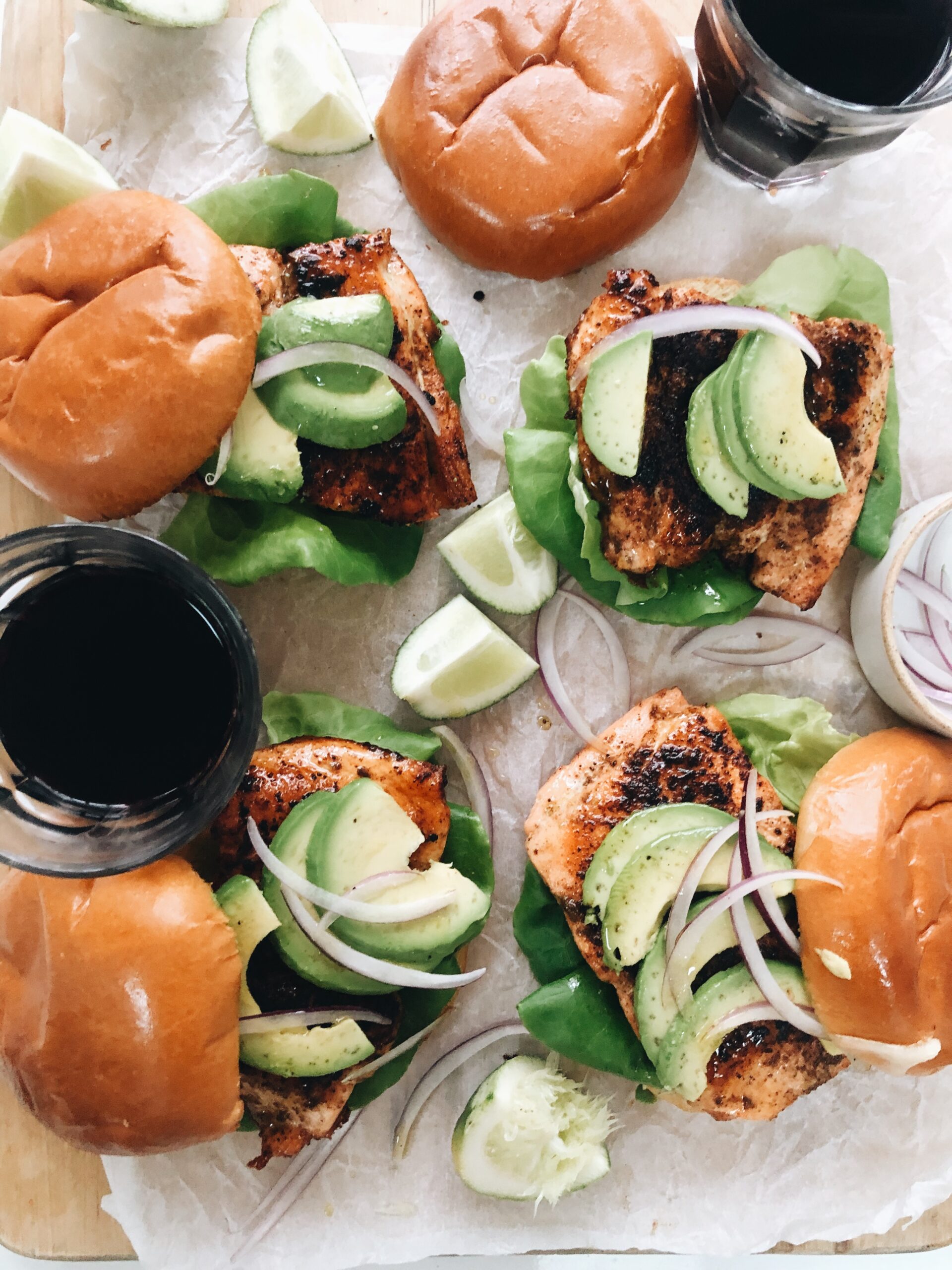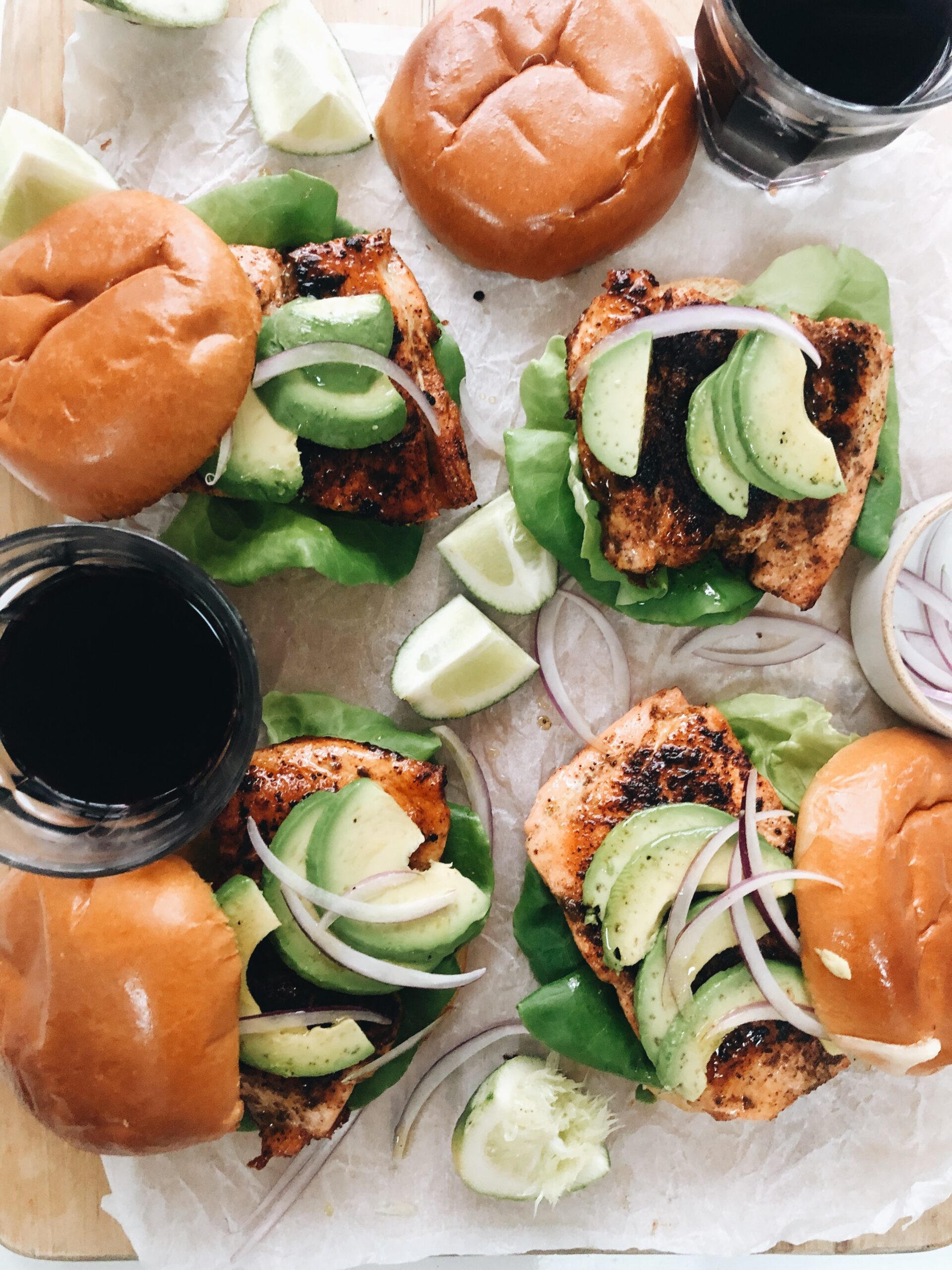 This is my Thursday night. And maybe tonight. And yesterday.