That roasted garlic sauce, though.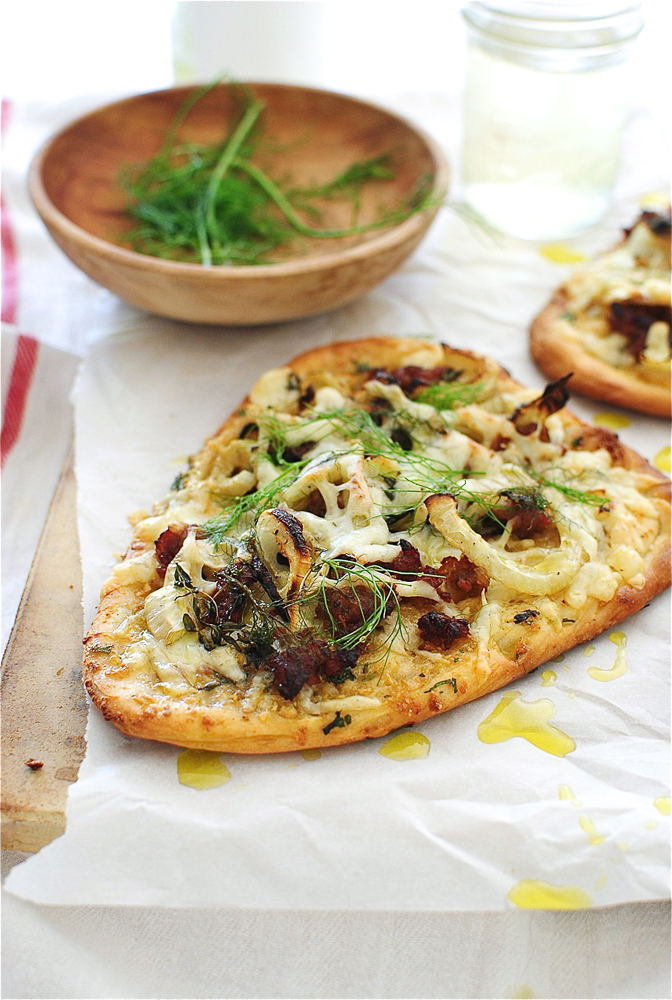 I've had some Trader Joe's garlic naan in my freezer since Noah's ark. Probably not the most appetizing way to open a blog post, but would you expect any less from me? Right.
Anyway, Indian-esque meals have come and gone. Did I eat the naans? No. Chicken and rice-y dishes have graced my face, but did I eat the naans? Nerp. I keep forgetting to eat the naans. And THEN (!!!) I was watching Ming Tsai the other day, and he had on a lady chef guest lady friend who made a flatbread-style pizza with some fennelllll on it, and some Italian sausageeeeee on it, and a crazy sauce with words I can't pronounceeeee on it. And it hit me. A way to eat the naans!
You're like, STOP SAYING THE NAANS.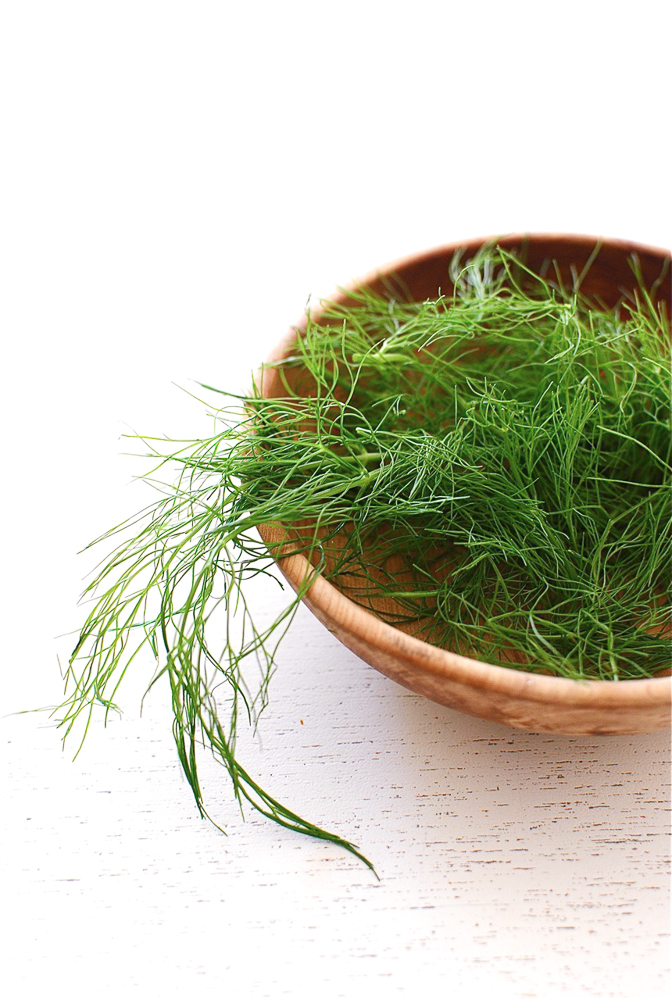 Her recipe looked delicious, but waaay more involved than my patience will rightly allow. She even called it Pinocchio Flower Power or something like that. I can't remember.
So, I thought I'd strip it down to a more approachable weeknight meal, but boost the roasted garlic flavor throughout, by using, wait for it . . . THE GARLIC NAANS.
I can't stop.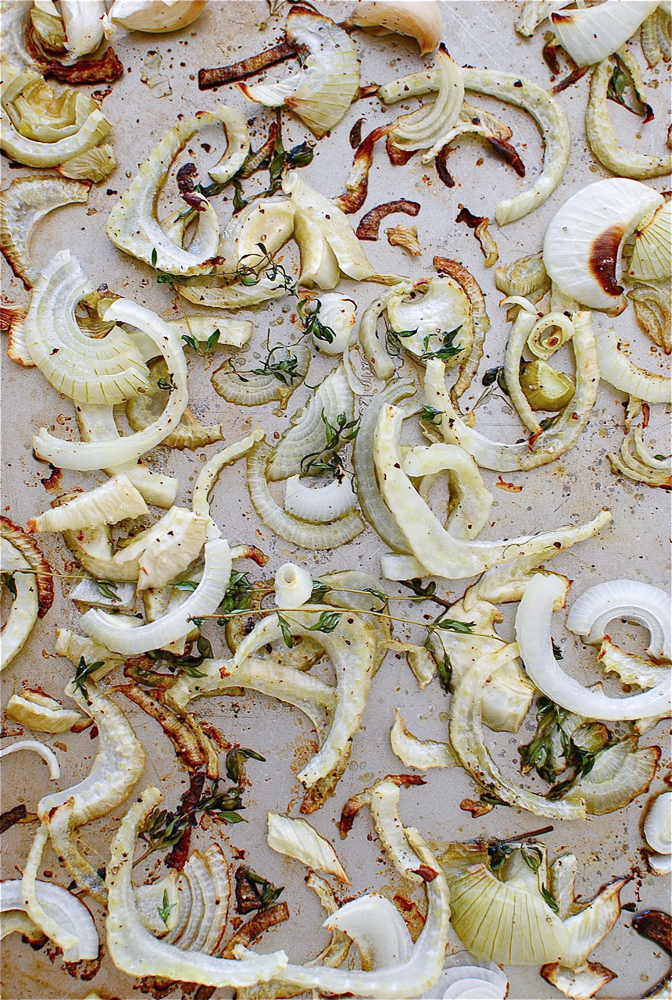 Want to hear how big of a contradiction I am? I freaking.hate black liquorish. Absolutely loathe it. But I'll eat roasted fennel and hot Italian sausage with anise in it 'til kingdom come! How does that even make sense? How does that even add up? Will we ever know? Have they found the ark?
Asiago cheese gives these pizzas a little milky, yet sharp twist in flavor. Roasted garlic smashed and rubbed into olive oil completely takes it over the top. Roasted fennel and onion add such a deep, satisfying complexity that you won't even know your own name.
No like really, did they find the ark? I need to know.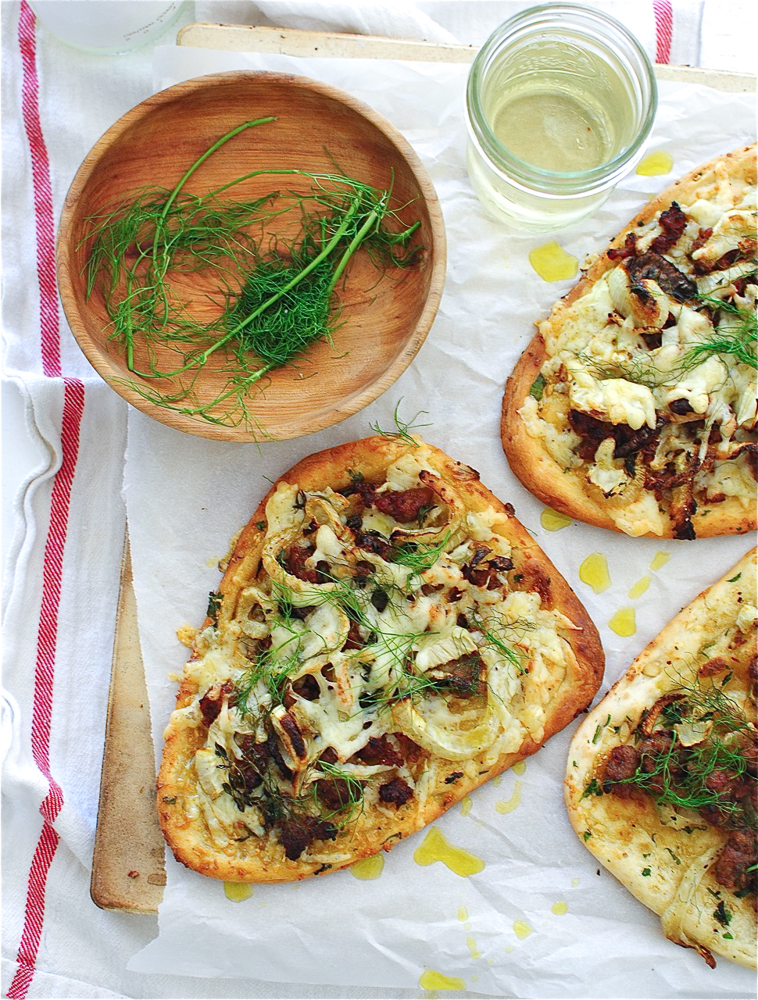 Lots of people don't like to eat fennel fronds, and that's okay! They're still good people. But I dig it as a garnish. Especially here. Kind of ties it all together, ya know? Fronds it all together. I don't think that made sense.
I just love the way everything works in this. The texture in the toppings, the slight crunch in the naan, the gorgeous garlic glory, that dang Asiago cheese.
I'm pretty sure if Asiago cheese were a person, he'd have a mustache.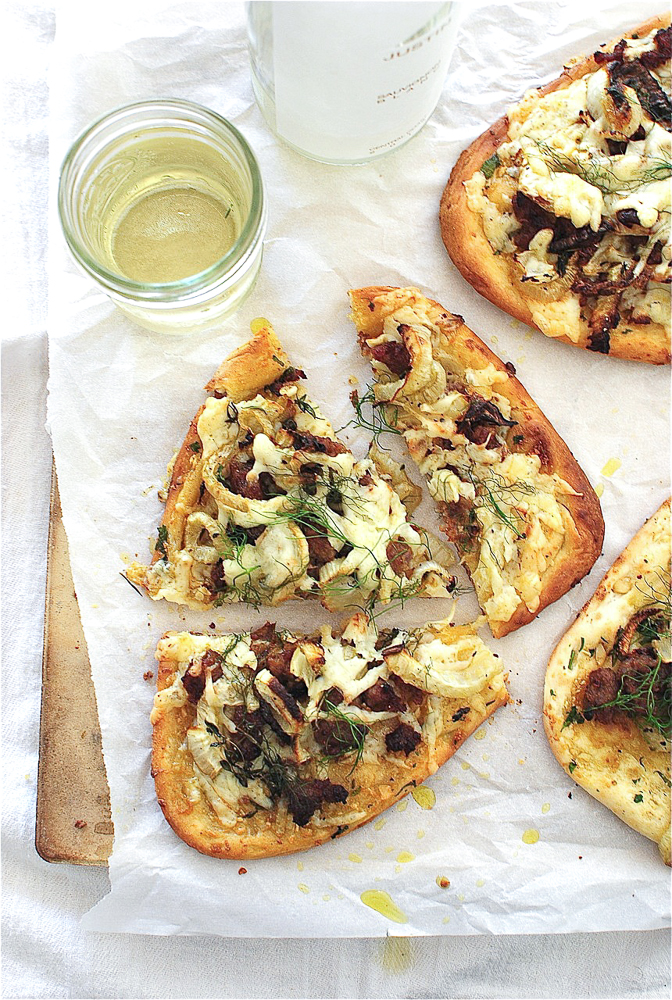 You need to just get in this right now.
Roasted Fennel and Italian Sausage Naan Pizza:
What it took for four naan pizzas:
* 1 fennel bulb, cored and thinly sliced
* 1 medium white yellow onion, thinly sliced
* 8 garlic cloves, in their skins
* 2 Tbs. fresh thyme leaves
* 1/2 cup extra-virgin olive oil, divided (and maybe a little bit more)
* 4 Italian sausage links, casings removed
* 4 garlic naan breads (frozen is fine)
* 2 cups shredded Asiago cheese
* fennel fronds, for garnish
* coarse salt and pepper
Preheat oven to 400.
Place the sliced fennel and onion on a baking sheet. Place the garlic cloves in a corner of the baking sheet. Drizzle with a Tbs. of oil and sprinkle with the fresh thyme and a pinch of salt and pepper. Roast for 30 minutes.
Once roasted, remove the garlic cloves from their skins and place in a mortar or a wooden bowl. Using a pestle or muddler, mash the garlic into a paste with a small pinch of salt. Add the remaining oil and keep mashing the garlic into the oil to infuse.
In the meantime, brown the Italian sausage in a large skillet.
Place the garlic naan on the baking sheet and brush with the garlic oil. Slide into the oven and bake for one minute. Just one! It's not done yet, so stop freaking.
Evenly top the naan pizzas with the roasted fennel and onion, Asiago cheese and Italian sausage. Or whatever order you like. Slide back into the oven for another 15 minutes. Check at the 10-minute mark. If you need to broil the cheese to get that good bubbling, go for it.
Garnish with fresh fennel fronds and serrrrrrrveeee iiiiitttt.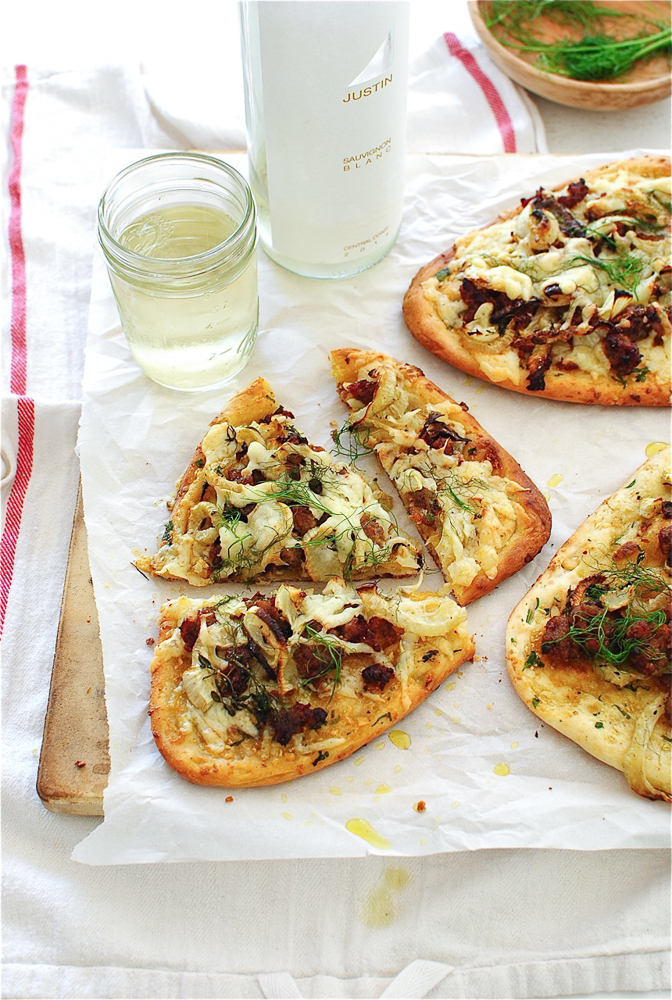 So like, yes or no on the whole ark finding?