Unbaaaahaahaalievable.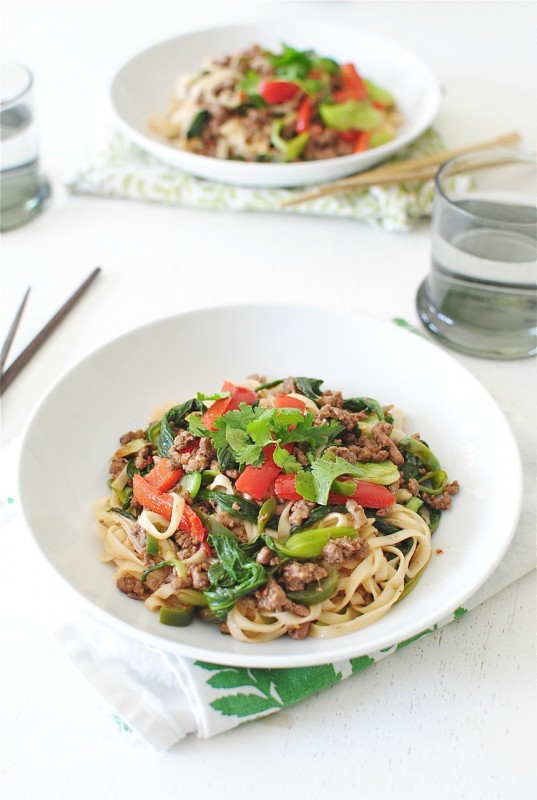 Get it? Like a lamb? Baaah-ing? No? Let's move on? Nothing to see here?
Fiiiine, for bleat's sake!
BURN.
I really want you to make this. I don't ask for much, now do I?
Other than wanting you to make every single thing I post.
. . . and laughter.
. . . and affirmation.
. . . and pins.
. . . and maybe a tweet or two.
. . . and blog spreadi-you know what? It's totally okay. Just do what you want to do. Make it if you want. See if I care.
I do care.
Okay this blog post is sucking.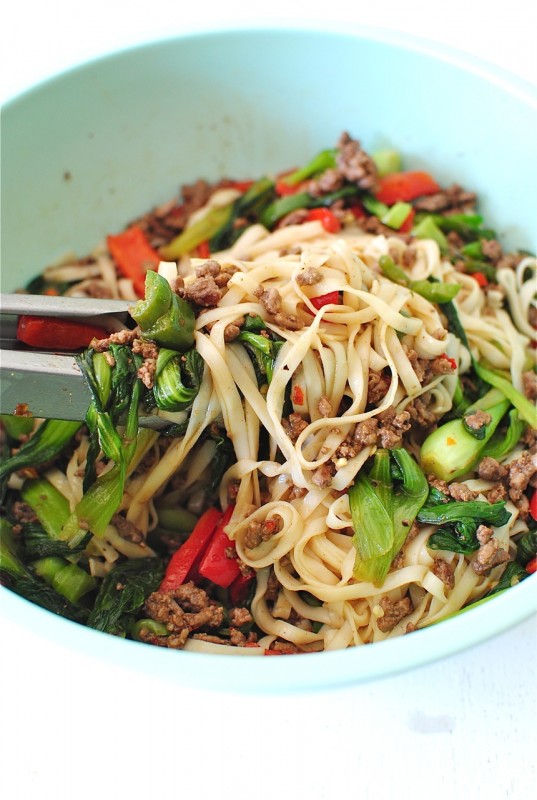 But let me just tell you really quick how good this is.
Okay, the ground lamb is seasoned with Chinese 5-spice and browned all over. So good. So good. And then we have some veggies all tender and wilted. So good, my man. So good. (Who am I impersonating? Five points to the person who gets it right. You can add it to your five points for getting the baaaah joke! You're probably up to 10 points now. Okay bye.) And then there's this glorious spicy sauce with lime juice, Salma Hayek, I MEAN sambal oelek, soy sauce, lil' oil  . . . gash. So good, my man. So good. All tossed together with whatever Asian noodles you dig! This time I used yang chun mian (duh), but you could seriously get away with dang linguine if you wanted.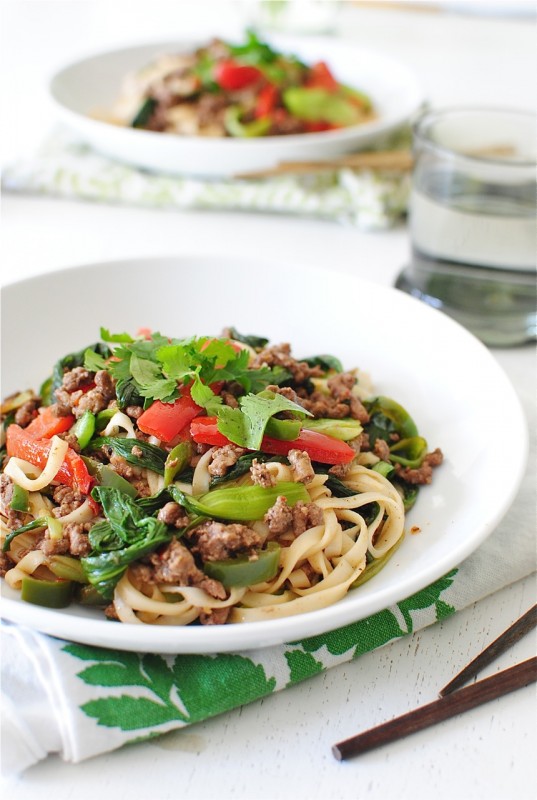 You should definitely make this.
Asian Lamb and Noodle Toss:
What it took for 4:
* 2 Tbs. extra-virgin olive oil
* 2 Tbs. soy sauce
* 2 Tbs. fresh lime juice
* 1 Tbs. sambal oelek
* 1 tsp fish sauce
* 1 pound ground lamb
* 2 Tbs. Chinese 5-spice
* 2 – 3 bunches baby bok choy, ends trimmed
* 1 red bell pepper, seeded and sliced
* 1 jalapeno, seeded and sliced
* salt and pepper to taste
* 4 bundles favorite Asian noodles (I used yang chun mian)
In a medium bowl, whisk together the olive oil, soy sauce, lime juice, sambal oelek, and fish sauce. Set aside.
In a large sauté pan, brown the lamb with the 5-spice. Once cooked through, remove it from the pan and set aside. Back in the pan, sauté the boy choy with the red bell pepper and jalapeno pepper in a little olive oil with a pinch of salt and pepper. Sauté until the veggies pop in color and become tender. Add the lamb back to the pan.
Cook the noodles in boiling water. Drain and place in a large bowl. Add the lamb/veggies mix to the bowl.
Pour the Asian dressing over the mix and give everything a good toss.
Garnish with cilantro and/or mint and extra lime wedges!
I end everything with "extra lime wedges," don't I?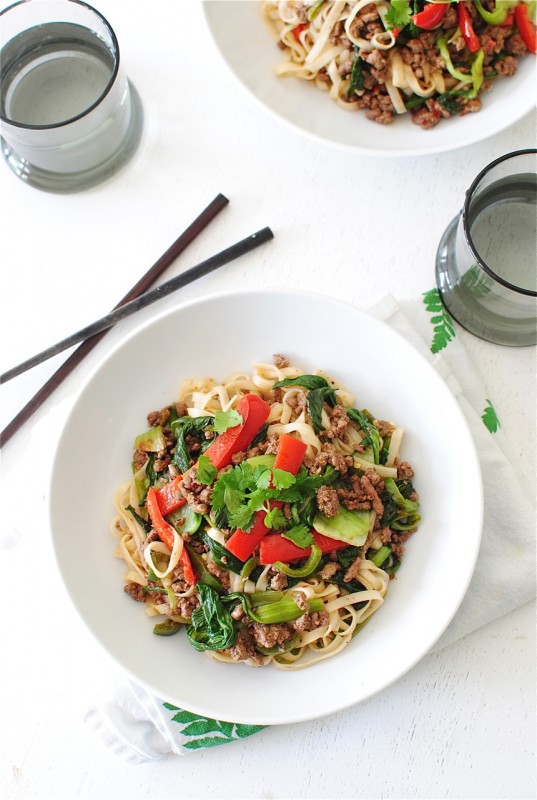 BAAAH, now! (ugh)