Pho pho pho your boat, gently down your throat.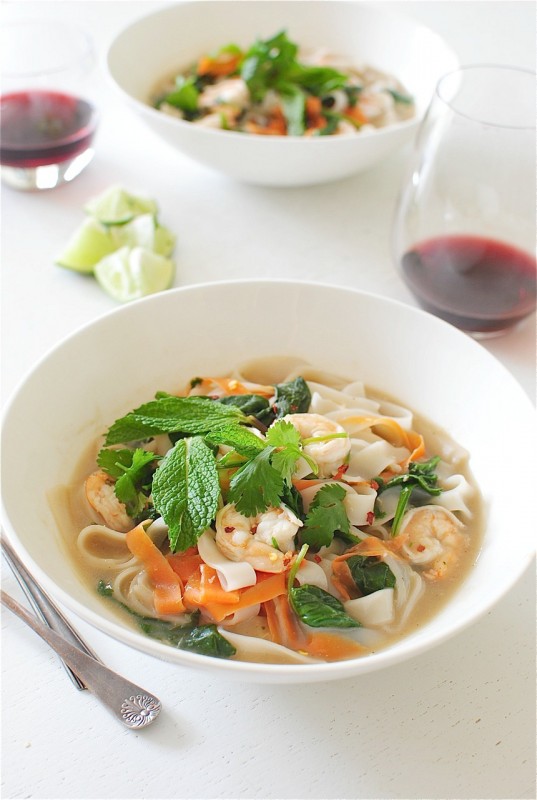 Who else is sad I don't write food jingles?
And also, I know it's technically pronounced "fuh," but fuh fuh fuh your boat made me feel awkward on the insides.
I would say, "what the fuh!" but my mom would remove me from her will.
So anyway, let's get phosical, phosical. I wanna get phosical, phosical.
(don't leave me.)
This is a very stripped down version. As far as I know. I'm just guessing really! It's super easy. It's super phoasable. (ugh)
You're going to bloom some aromatics. Lil' bit of garlic, lil' bit of ginger, lil' bit of lemongrass paste. Phontastic. (the X is top right.)
Add some seafood stock, some carrots, shrimp, spinach, simmer simmer. Phoolproof. (the highway is right outside.)
Finish with some fresh lime juice, mint, cilantro, some crushed red pepper flakes. Pho real. (maybe just a noose?)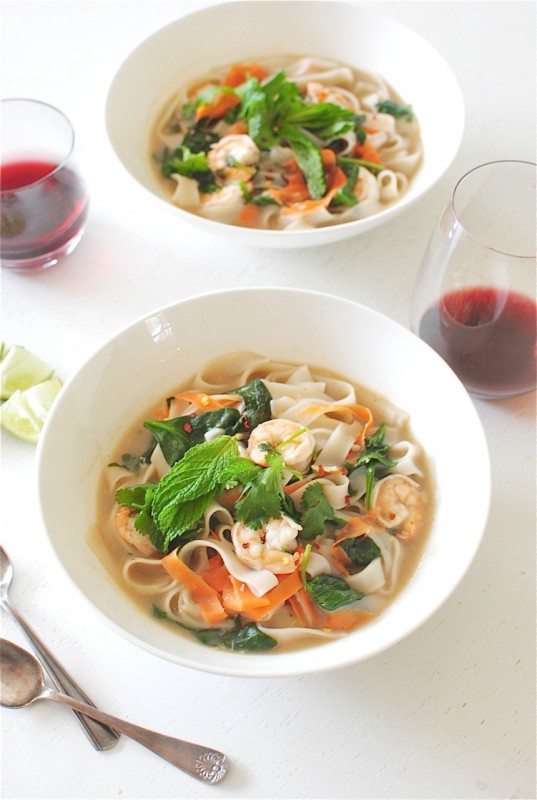 Just make it. Make it and be happy in life. Phoever and ever, amen. (do you still love me?)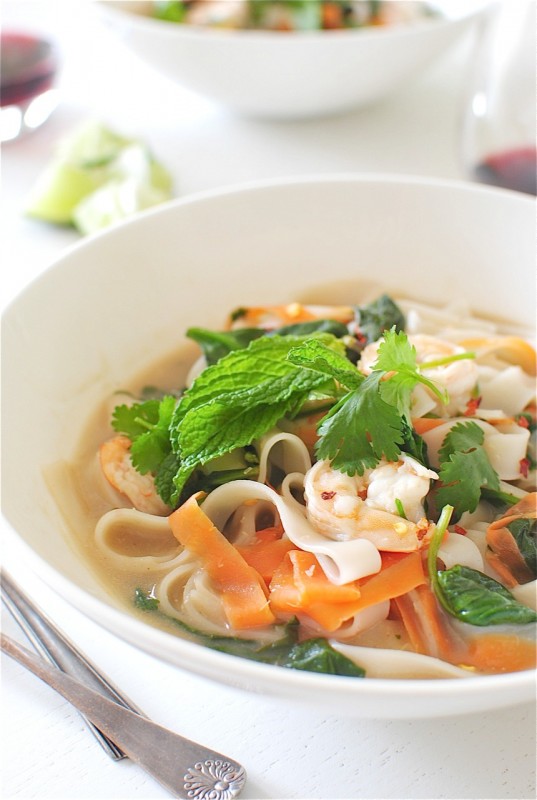 Phogetaboutit.
Shrimp Pho:
What it took for 4:
* 2 Tbs. extra-virgin olive oil
* 3 cloves garlic, minced
* 2 Tbs. minced ginger
* 2 Tbs. lemongrass paste
* 1 quart Pho soup starter (it's a liquid), plus 2 cups water (or seafood broth if you can't find the soup starter)
* 2 small carrots, shaved
* 7 oz flat Thai noodles (or any Asian clear noodle)
* 6-8 cups baby spinach
* 1 pound shrimp, peeled and deveined
* 1/2 cup cilantro leaves
* 1/2 cup fresh mint leaves
* fresh lime juice (from a whole lime)
* crushed red pepper flakes for garnish
* salt and pepper, to taste
In a large deep pot, heat the oil over medium-high. Add the garlic, ginger and lemongrass paste; bloom for 30 seconds.
Add the soup starter (or broth) and water; bring to a boil. Add the noodles and carrots, reduce to a simmer and cook for a few minutes until the noodles soften.
Add the shrimp, spinach and a good squeeze of lime juice. Season with salt and pepper. Simmer two more minutes, until the shrimp is cooked through. Taste it. Oh gaaash I know. Add the cilantro and mint.
Serve with extra mint, lime wedges and crushed red pepper flakes!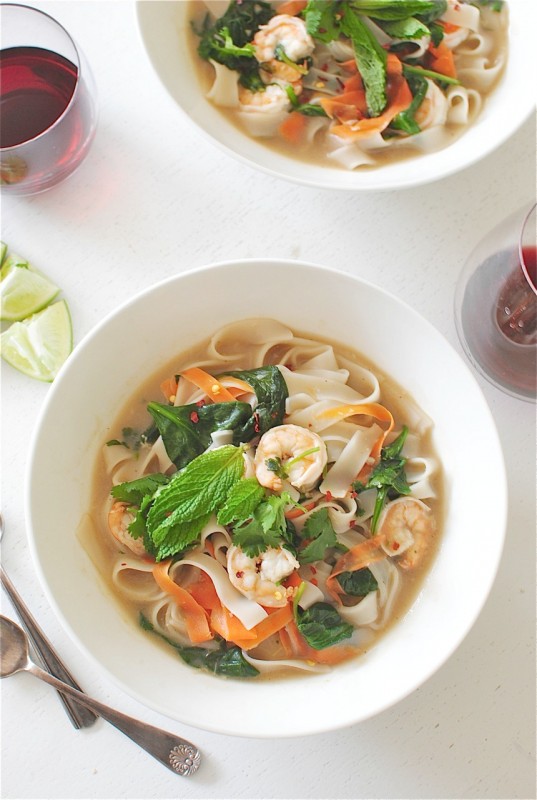 I bet I get a ton of phollowers from this post! (in never ever land)