It's done! Allllll done! Now we just need two babies to stick in here. But not for another 5 or 6 six weeks. Hear that, babies? Keep baking. Or broiling? Whatever's going on during these last few weeks.
Of course I have the most obnoxious amount of photos for ONE TINY ROOM. But I can't help it! I want to show you the details. The DIY projects. My janky homemade stuffed animals.
First of all, Aaron did like 99.9999999% of this, so I owe ALL of my thanks to him. I was just the sass-a-frass director with a pencil in my mouth and a clipboard balanced on my belly. And a British accent. Not really.
Okay I'll stop talking.
Here we go!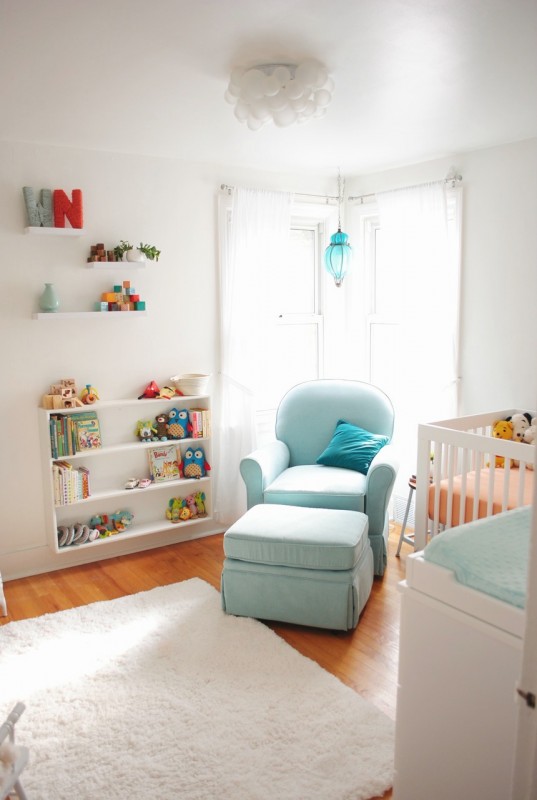 Solid white walls and ceilings make me swoon every time. The whiter, the better. Ya know, that way I can spot all the poop quicker.
Of course we have a record player with a bunch of old vintage records. The nursery collection ranges from Mary Poppins, Annie and The Sound of Music to Simon and Garfunkel, Joni Mitchell and The Doobie Brothers. Duh.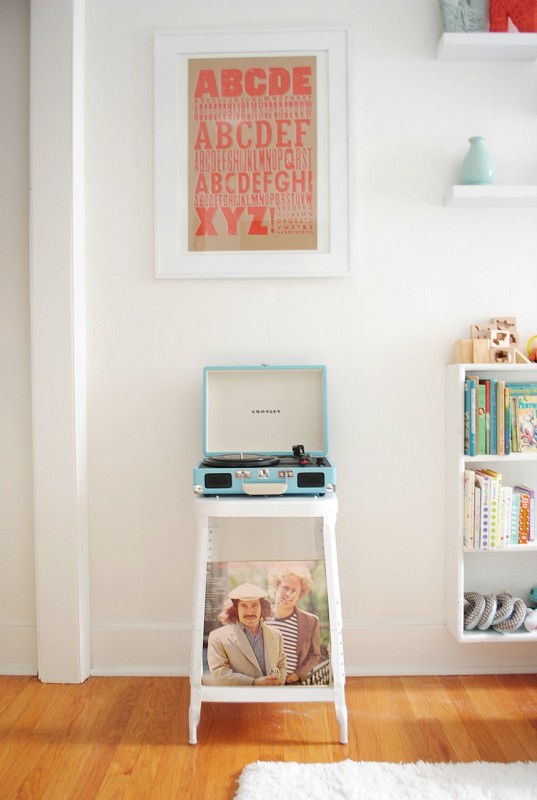 I'm absolutely in love with the glider. The ottoman glides as well and it feels like a smooth buttery ride back and forth and back and forth.
I've never said "buttery ride" in my entire life.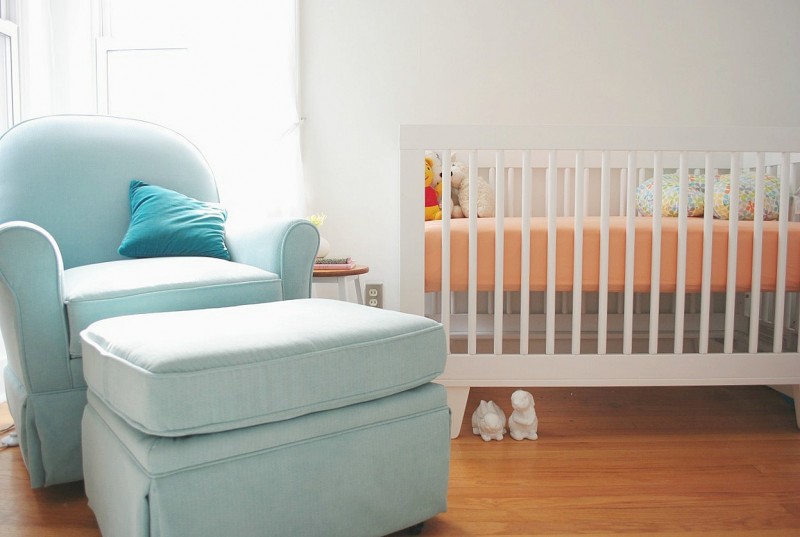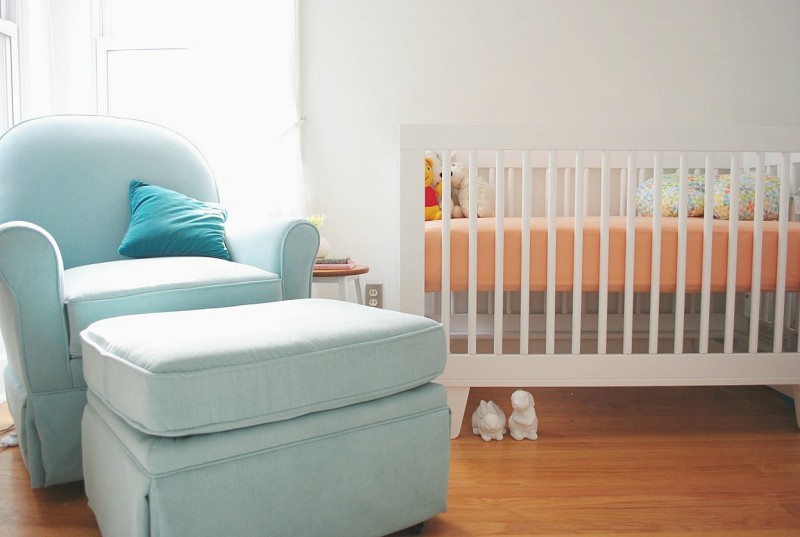 Little thrifted stool with vintage books. (not pictured: my future glass of wine)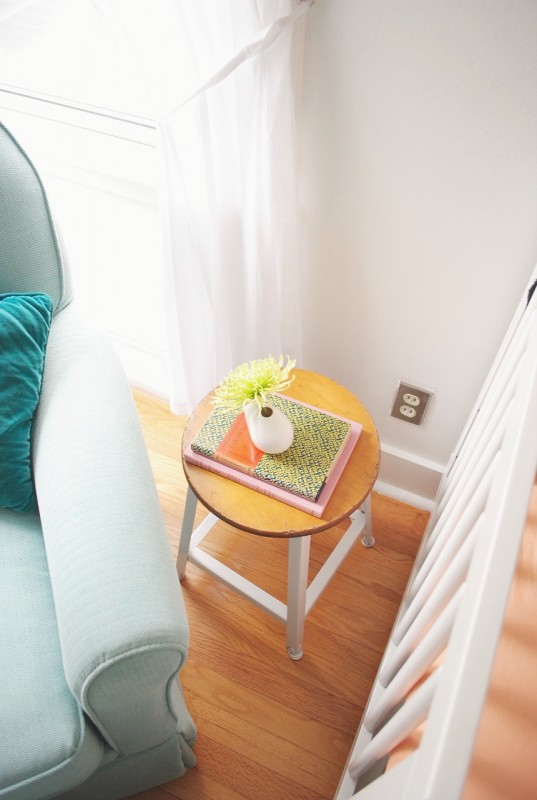 So these are my old childhood stuffed animals! We've got a few classics here with Winnie and Snoopy. I washed the little white dog when my mom brought her to me this summer and now she looks so pathetic. I'm sorry, pup.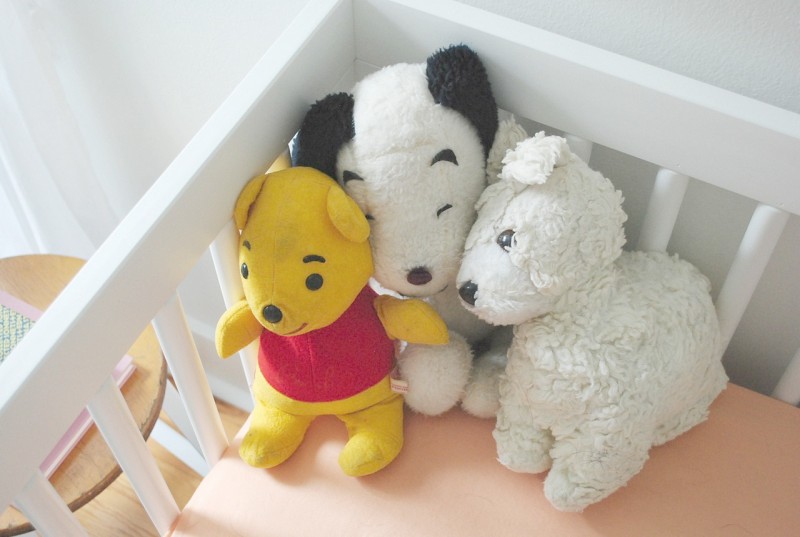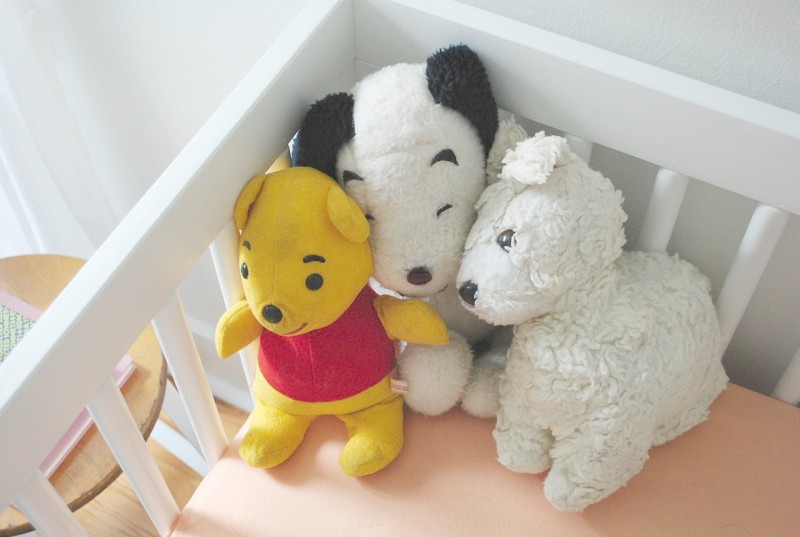 Little thrifted concrete bunnies that Aaron painted white. The babies won't try to put these in their mouths at all. I'm absolutely sure of it.
Oh.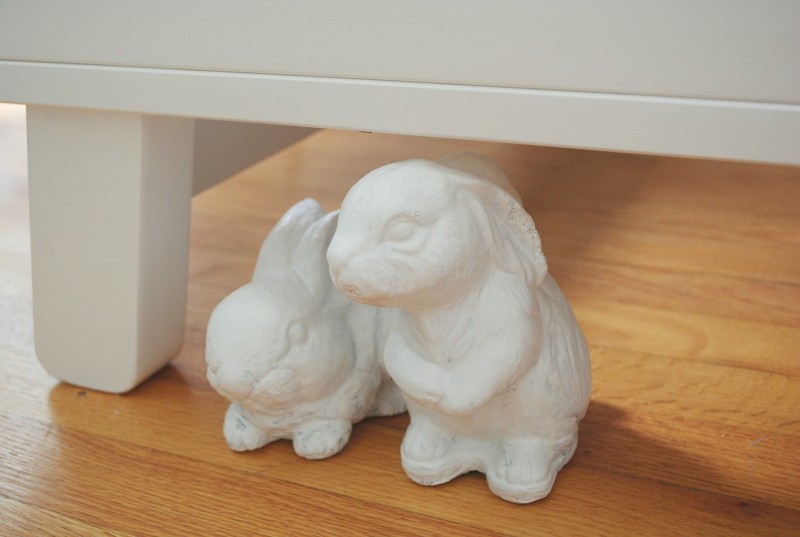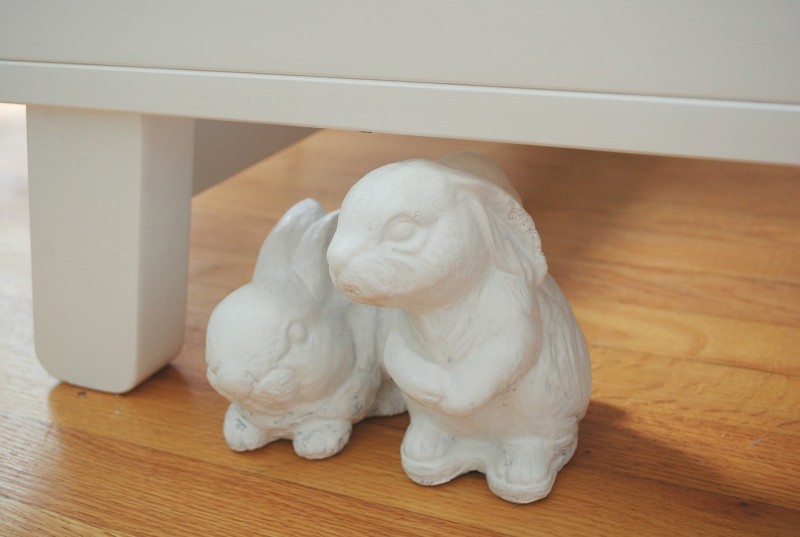 The W and the N letters were made by my dear friend and Fayetteville shower host, Sarah! She also gave me that blue vase. Girl knooooows my stizz.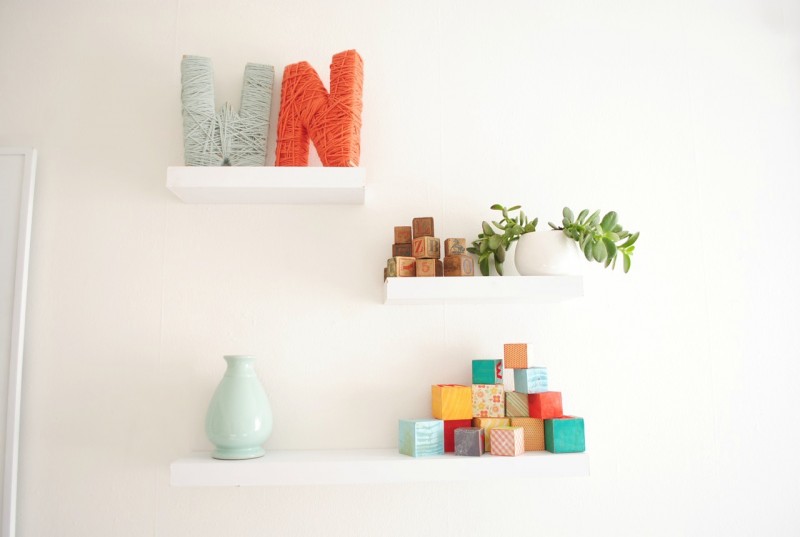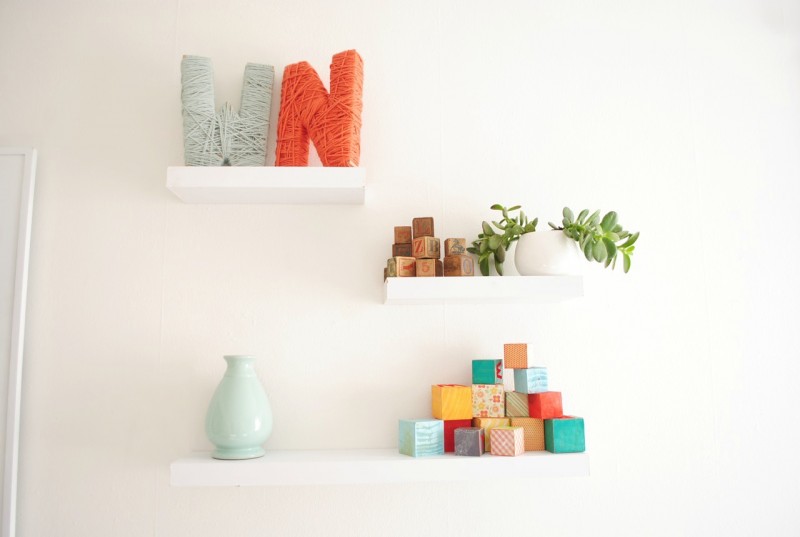 These adorable wooden blocks were made by my other dear friends Ashlee and Sally! All soft colors and simple designs. Just perfect.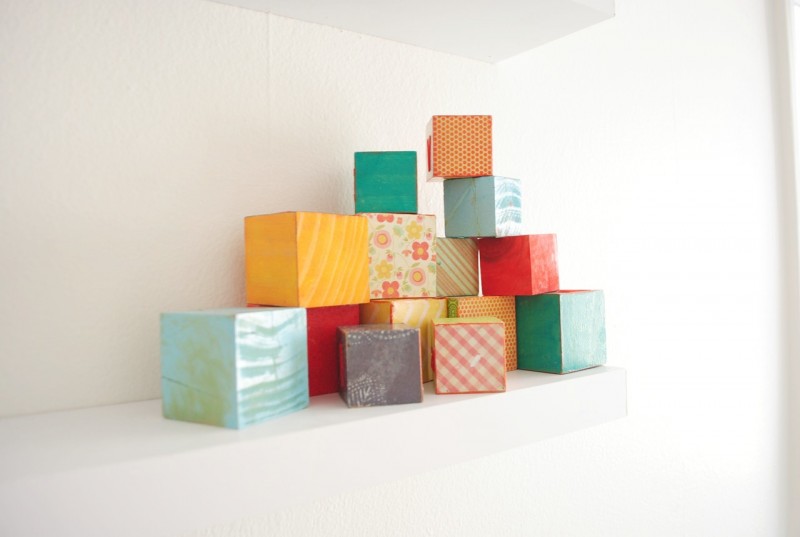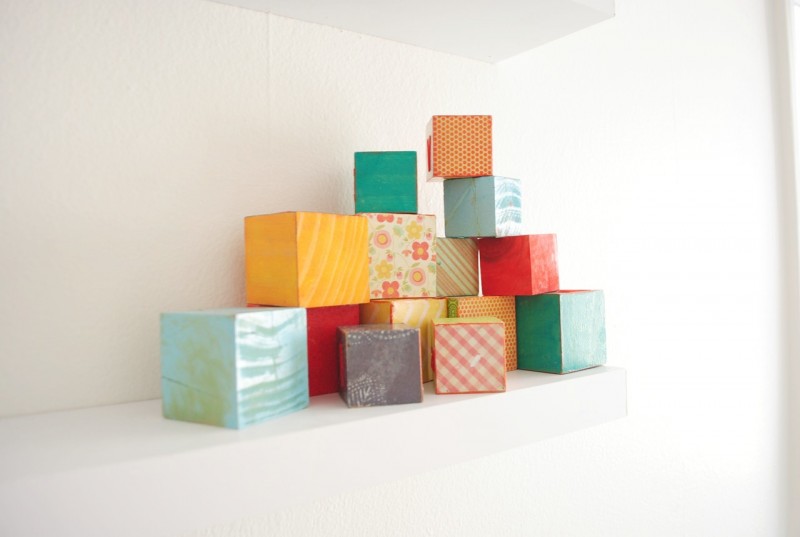 Of course the kiddies will need some good classics reads. I thrifted most of these books. Quite a few are from my childhood, too.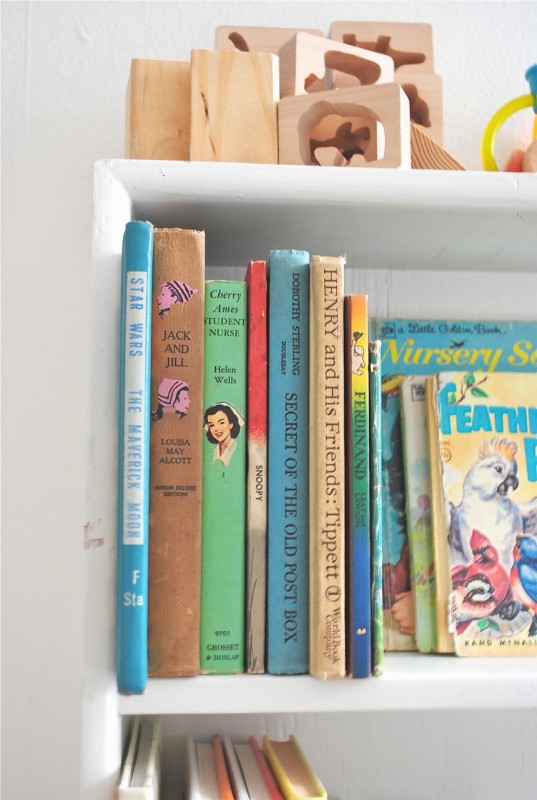 So here's the changing station! Little poopies everywhere.
Oh gawd why did I say that?
Those drawers are completely stuffed with diapers (cloth and disposable), wipes, bibs, onsies, butt paste, burp cloths (Aaron calls them barf blankets), socks and mittens. What am I missing?
No seriously I'm asking.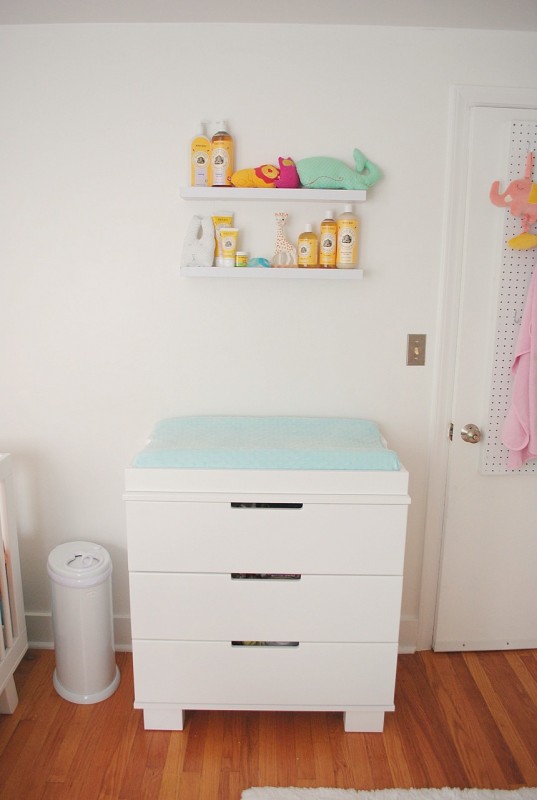 Some of this stuff will move to the bathroom once they're here, and I still have some butt ointment and powder on the way, but this is the display for now.
Who can guess which stuffies I made and which ones were gifts? (thanks, Heather!)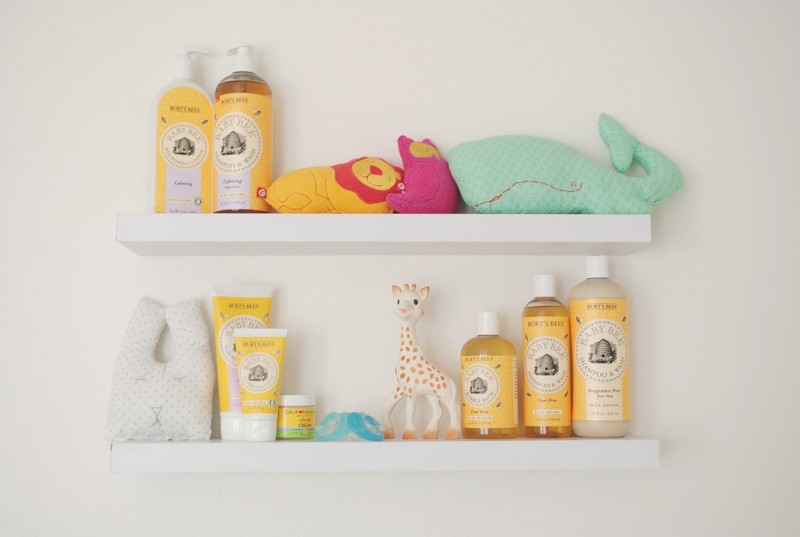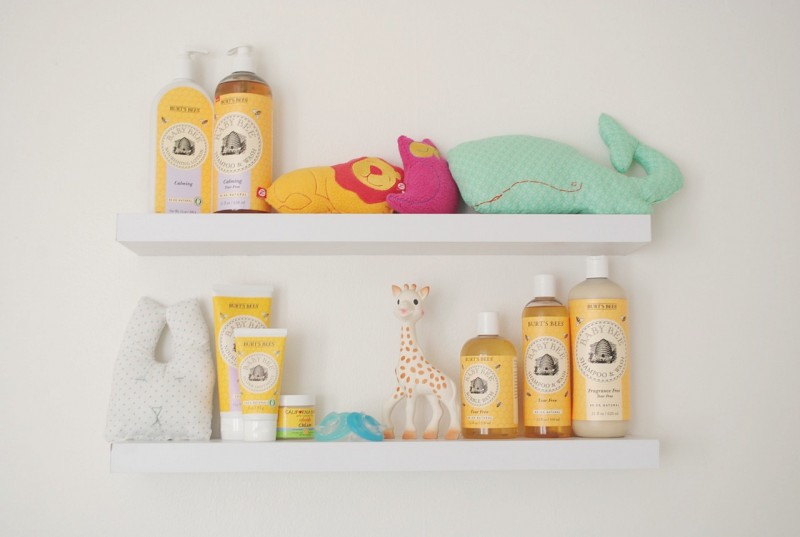 Meet Marley the Whale. I made her! Took me pretty much my entire pregnancy and 523 bloody finger incidents, but I'm kind of diggin' her. Aaron drew her and I made her. We're such a team!
(gross)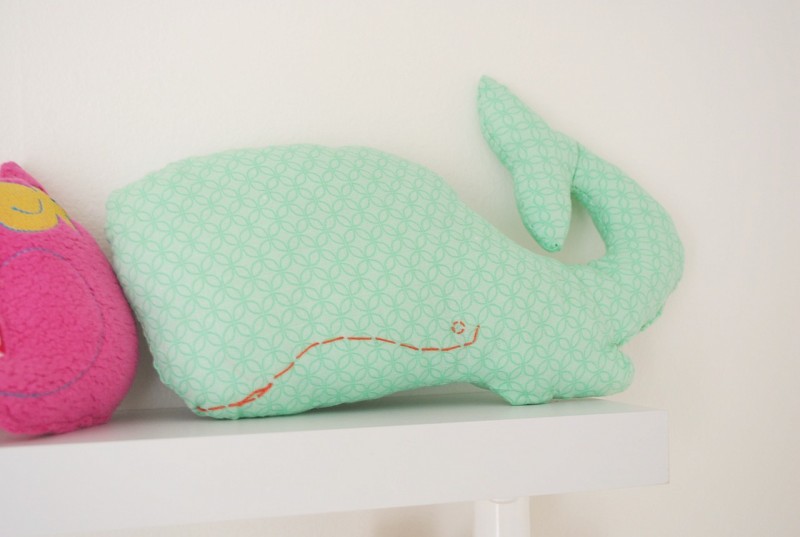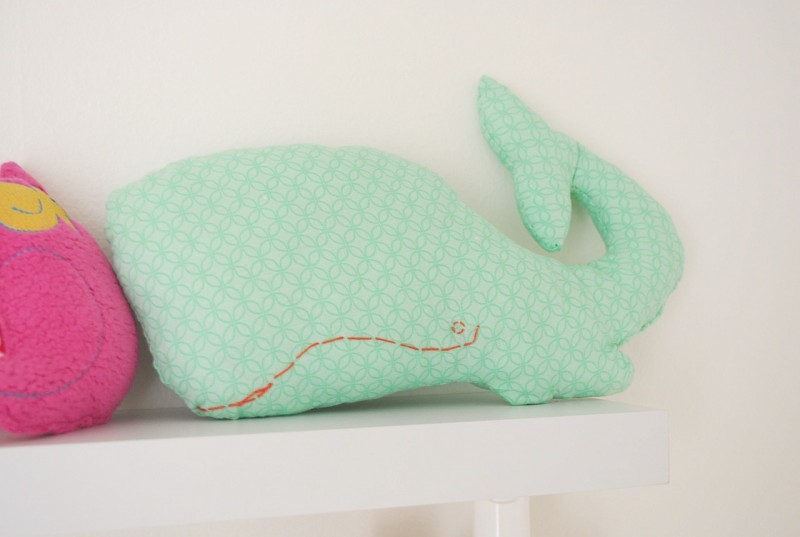 Meet Lewis the Rabbit! I made him, too. Poor, poor Lewis.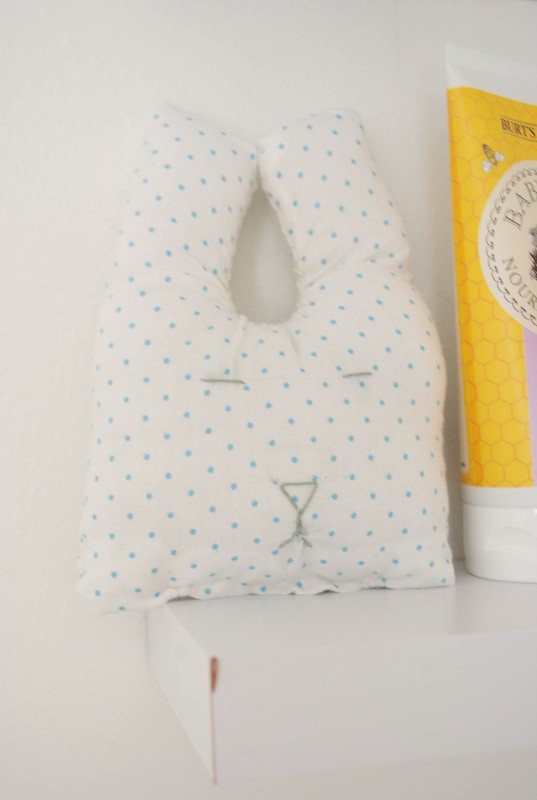 THIS is one of my favorite parts of the nursery: the mobile. The birds were given to me by my bestie Laura, and Aaron made (of course) the mobile out of tree limbs in our backyard.
It's held up by scotch tape, so we're positive it won't fall.
MOM, I'm kidding.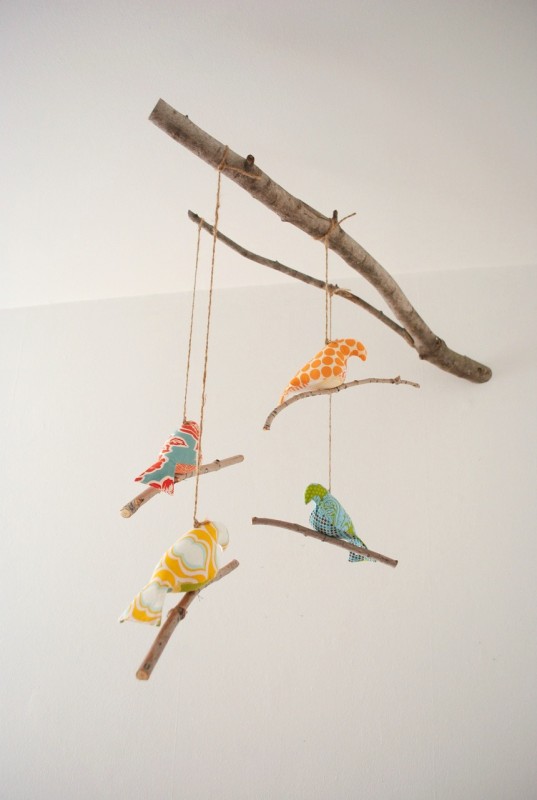 That's another concrete animal that Aaron painted- Stanlee the Bird. He's supposed to be a guardian angel bird. He's being held up by a rubber band so I'm sure he won't fall!
Mom. . .  it's . . . never mind.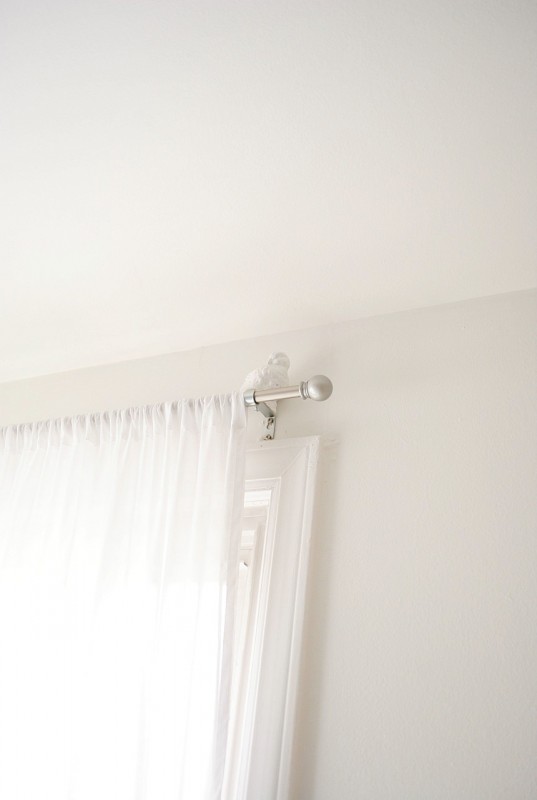 Another angle fer ya. Ignore the blue whale bathtub pod behind the crib. I forgot to move it before I took these photos. OFF WITH HER HEAD.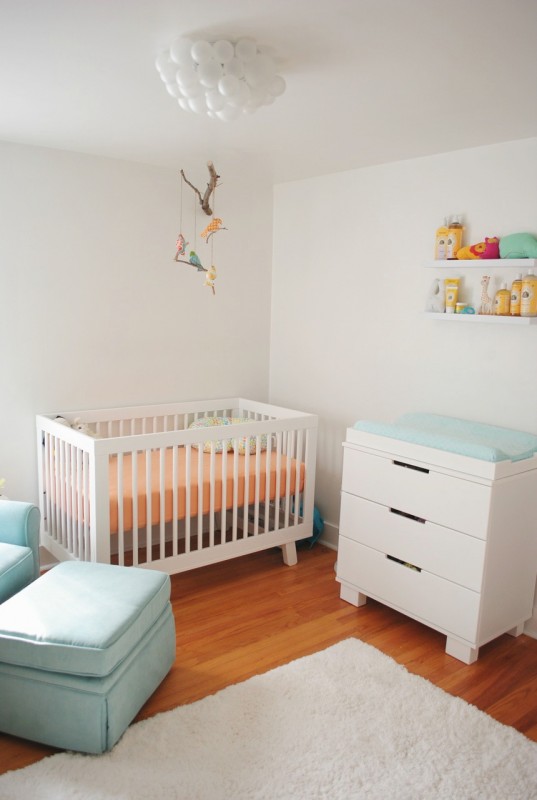 Why yes, I have 12 Aden and Anais blankets, why do you ask?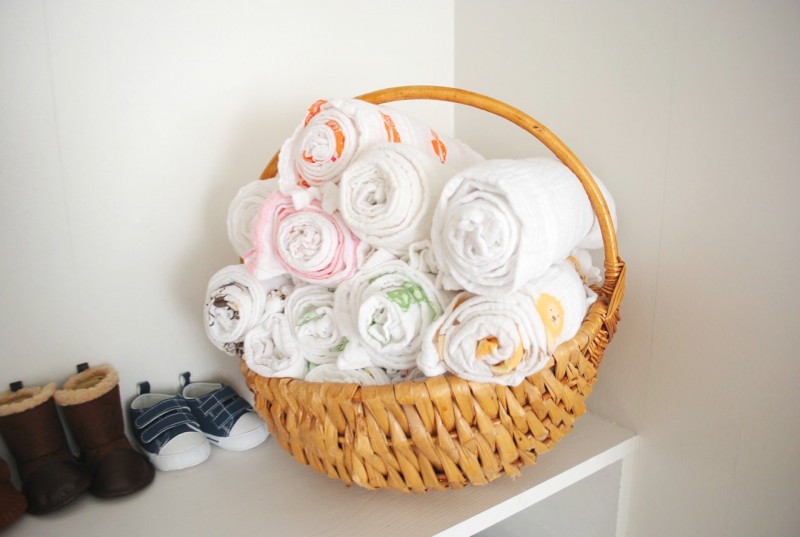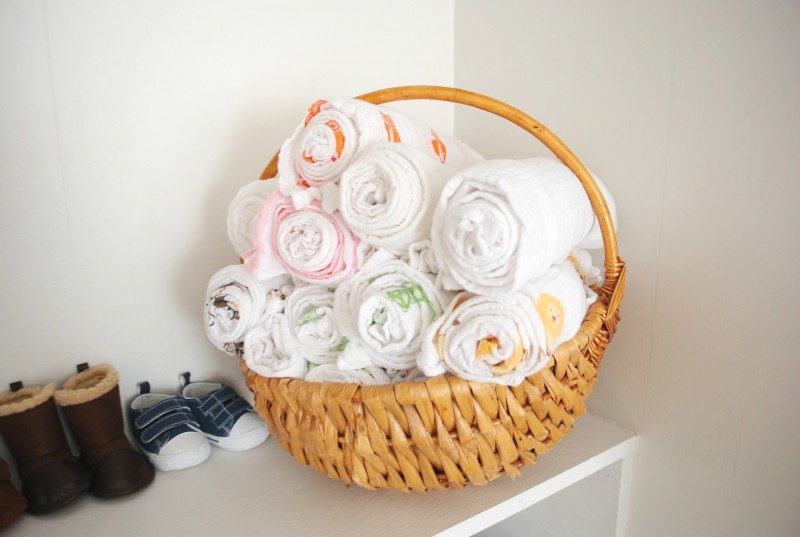 Baby moccs – I surrender.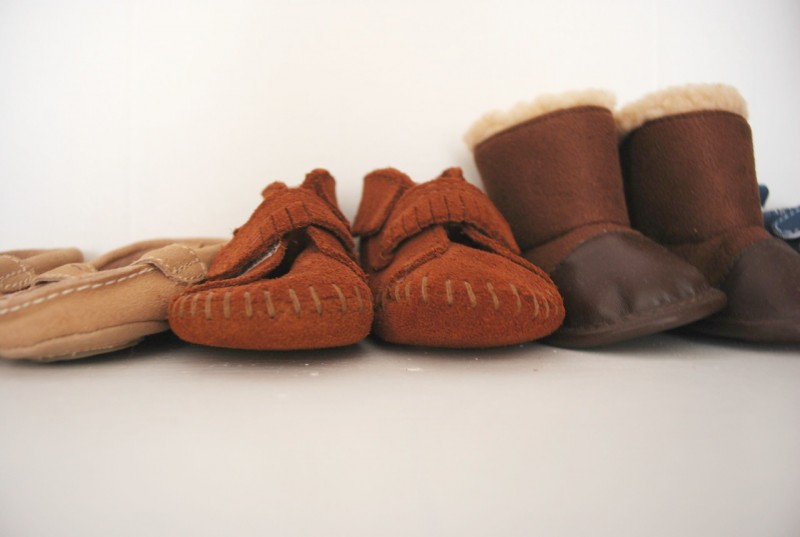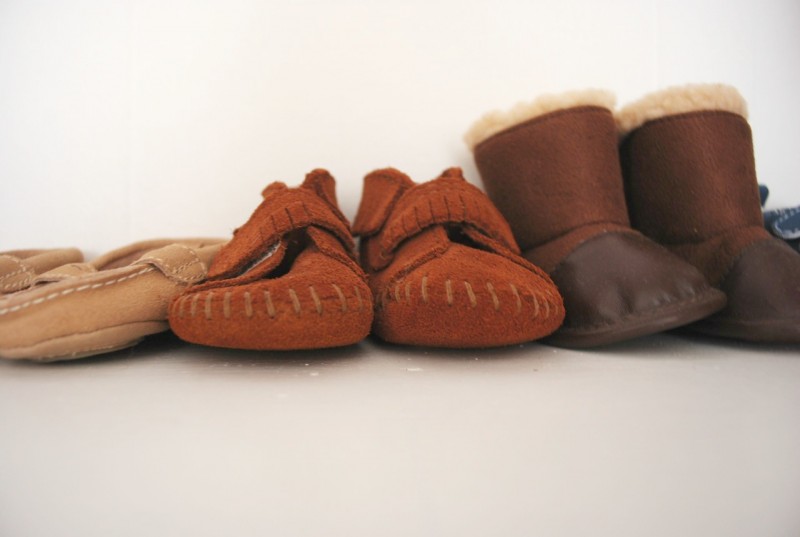 Leetle leggings. Oh my heart hurts.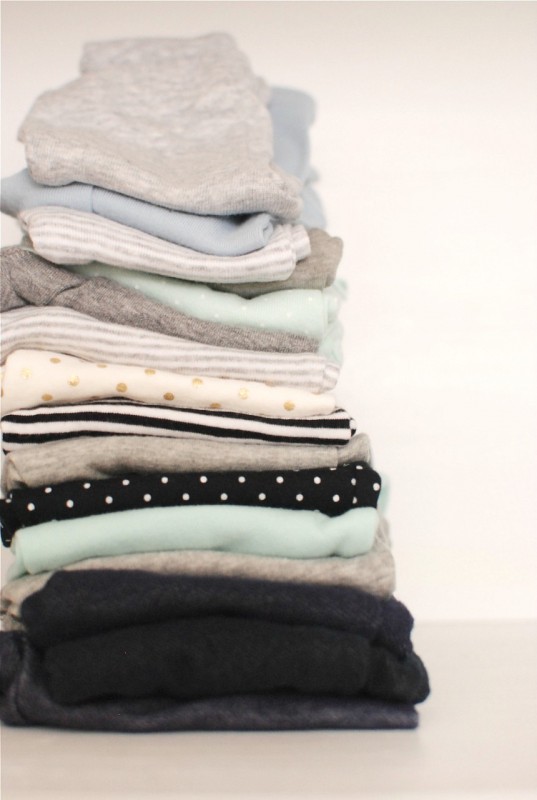 Bebe blankets. Some handmade, some from my childhood, and some new. I love them all.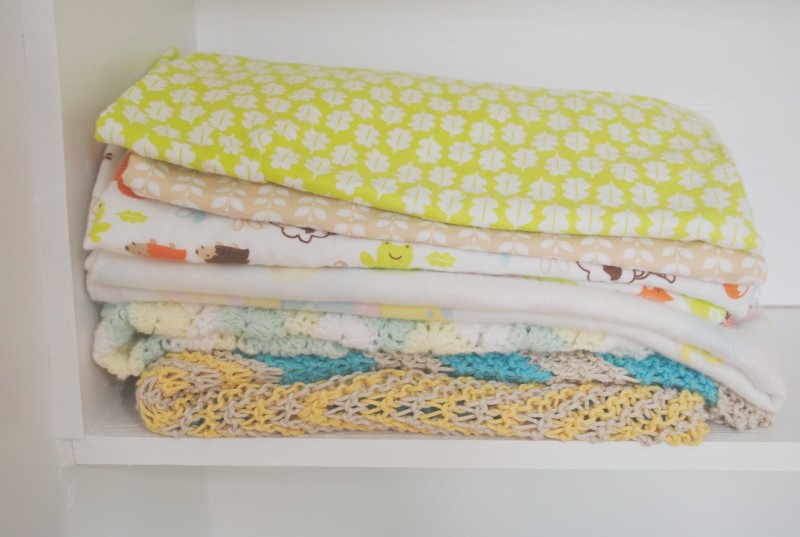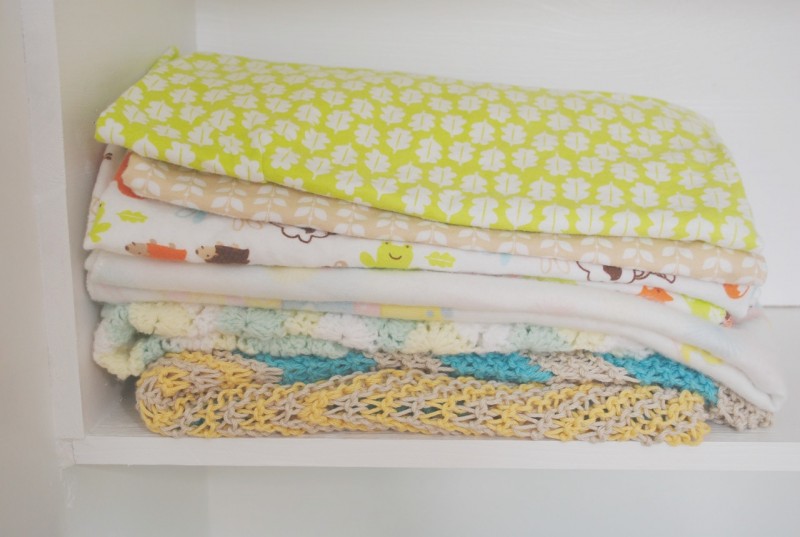 This is an olllllld Urban Outfitters chandelier that we bought seriously like six years ago. I've imagined it in the nursery since the day we bought it.
Is it okay if I squeal and/or cry right now?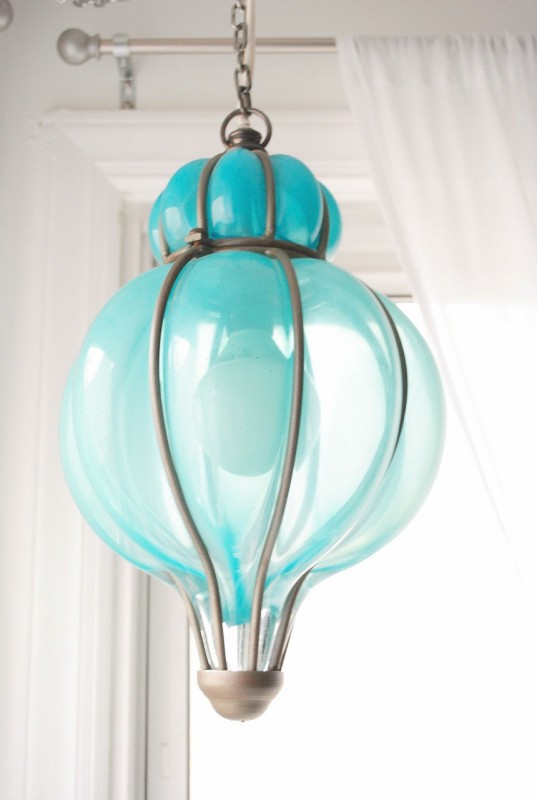 Pacis! Right at an arm's length. That's right.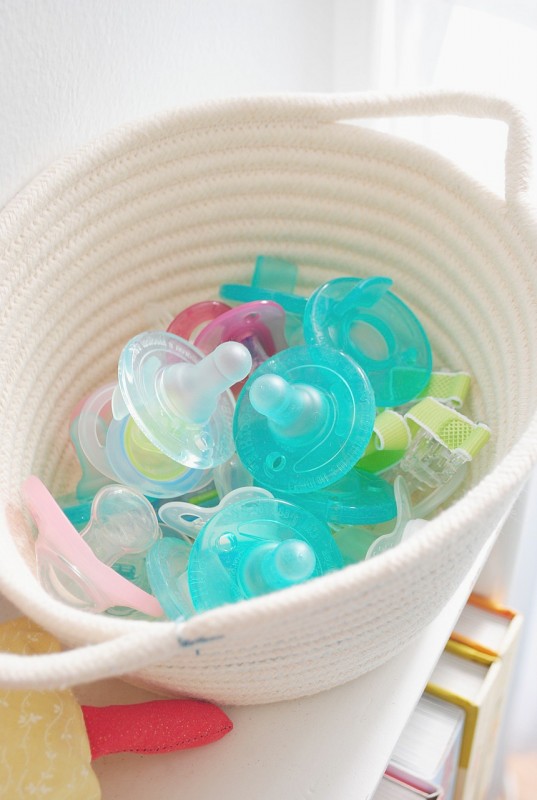 This is my childhood rocker that Aaron painted white. The two white stuffed animals were gifts from my dear friend and host of my KC shower, Carrie! Charlie is obsessed with these animals. The things she does to them . . . bless their parts. I mean hearts.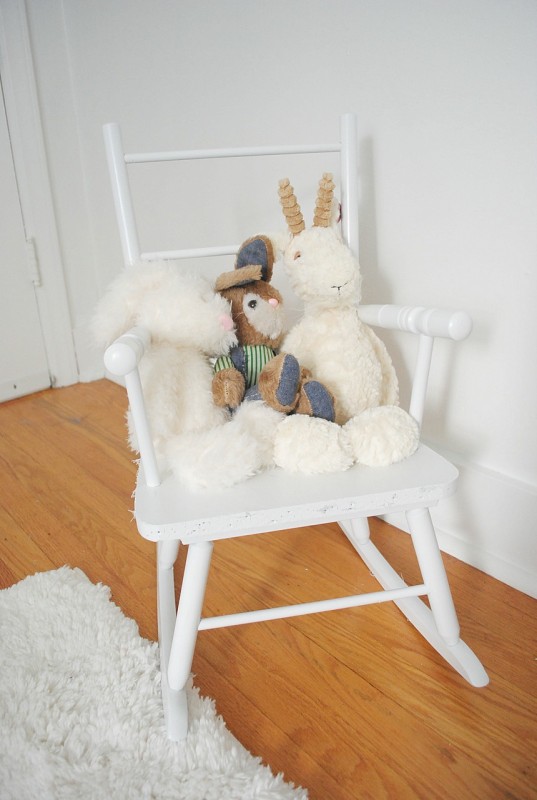 This is the back of the door.
No wait, I promise it's cool! It's soundproofed. And has a pegboard thingy on it so we can hang their towels and stuff on it. Nifty, eh?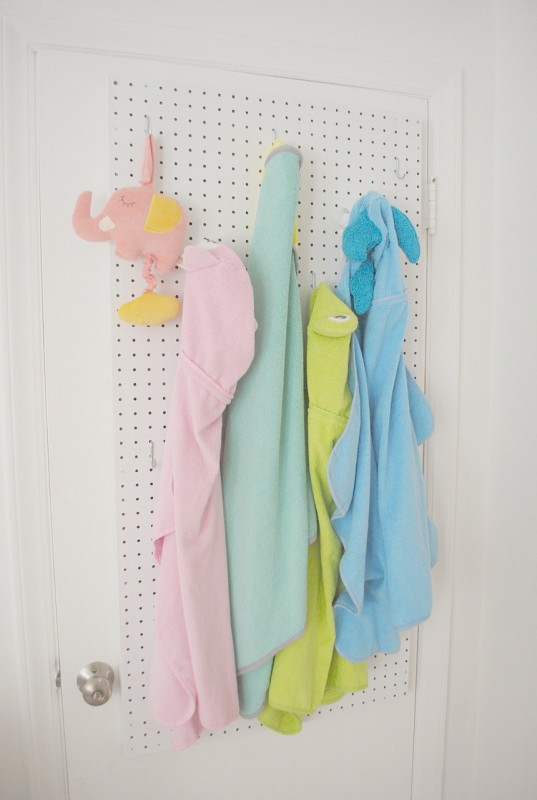 This is another favorite – the DIY cloud chandelier. Aaron made it out of a metal white basket and opaque Christmas ornaments! It's super warm and glowy and romantic. It's being held up by zip ties so we're positive it won't fall!
Mom  . . .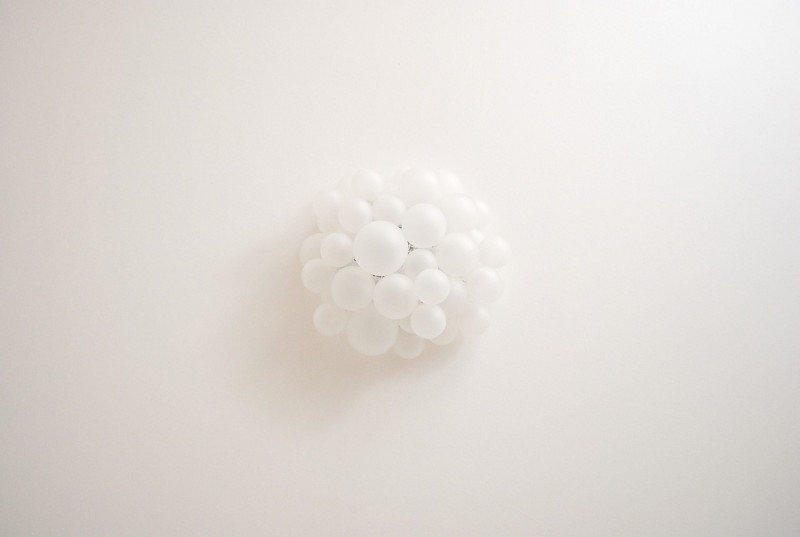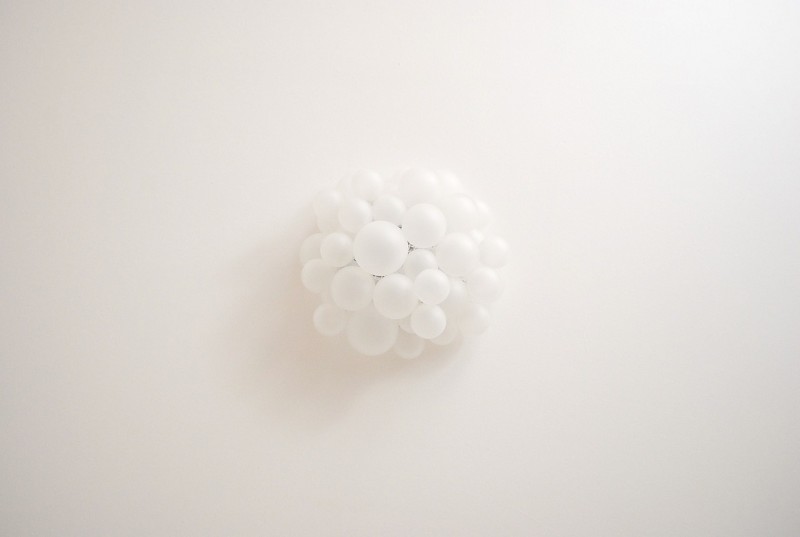 And the last angle, from the closet!
I'm going to spend the next 22974243584 years of my life in that chair.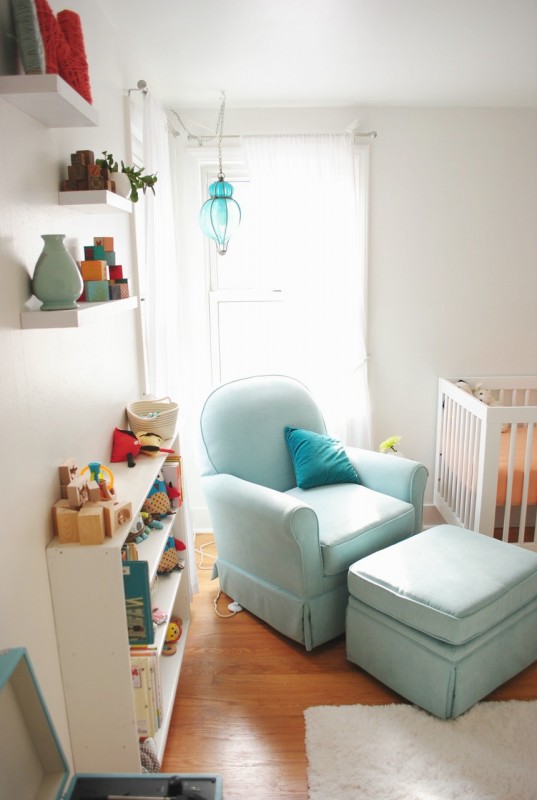 And that's it! It's so light, bright, white and airy and I absolutely love it. And I'm SURE it's going to stay exactly this clean until their 5th birthday party. Right?
Oh.
The deets:
1) The crib is from All Modern.
2) Changing Table from Babies "R" Us.
3) White bookshelf is thrifted.
4) Record player is from Urban Outfitters.
5) Record player stand is thrifted.
6) Birds on sticks are from Elevated Scraps.
7) Glider and Ottoman were ordered from Nebraska Furniture Mart. The line is called Storytime Series and the color is "cloud."
8) Floating white shelves are from Target.
9) Ubbi steel diaper pale is from Amazon.
10) Curtains are from World Market. Rods from Target.
11) White rug is from Target. (can't find it online!)
Thanks for humoring me for what probably felt like 27 thousand years.
Babiessss!